Gay Asian Atlanta man found beaten, unconscious on railroad tracks
"Joshua received brain surgery and is currently fighting for his life. We have all been by his side as he attempts to recover"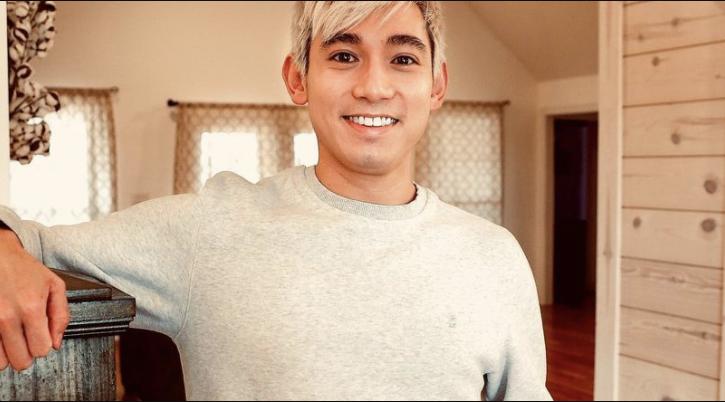 ATLANTA – A 28-year-old gay Asian male is currently in a coma fighting for his life at downtown Atlanta's Grady Hospital Tuesday, as Atlanta Police Department investigators continue to probe into the case of what police are classifying as an aggravated assault.
Detectives have identified the victim as Joshua Dowd who was found bloody and beaten on the rail tracks early Sunday morning on July 11, 2021 near near Piedmont and Lakeshore Drive in the Brookwood Hills neighborhood. Atlanta detectives are currently reviewing surveillance video and phone records a spokesperson said.
According to a GoFundMe post to raise money to defray the cost of hospitalization, "Joshua received brain surgery and is currently fighting for his life. We have all been by his side as he attempts to recover. The doctors are not sure what the outcome will be, but we are all hopeful he will come out of this."
Atlanta CBS News affiliate CBS46 reported that video from The Heretic, a popular gay nightclub in Buckhead in NE Atlanta shows Dowd enter the bar with a man on the night of Saturday, June 10. The two are seen exiting the bar with another man at 3 a.m.
Colin Kelly, Dowd's partner of 3 years told CBS46 that APD detectives said that additional footage shows Dowd in the parking lot of the bar with a group of eight men.
"They go up the hill to the parking lot to another bar, but it's closed," Kelly explained. "What I don't know is what happens there. I don't know if he walked to the train tracks from there or if somehow [he was] forced towards the train tracks."
Kelly said he doesn't recognize any of the people Dowd was seen with in the video. He said they were not mutual friends of the couple.
"I'm a little nervous from some of the videos I saw that perhaps he was led into situations were [he was given more alcohol than] might be consumed and he didn't need it," Kelly said.
Kelly said Dowd, who remains in a coma, is slowing making progress but he believes it's possible his partner will fully recover.
"With some of the moderation in how he's moving and some of things he's doing is proof he's not brain dead and hearing those words from a medically trained professional made me so happy," he added. "It's gone from really challenging to see, to hope you can almost touch."
APD Detectives encourage anyone with information to call 404-577-TIPS(8477) or e-mail the anonymous information using the online form at www.crimestoppersatlanta.org or submit anonymous tips online at https://atlantapolicefoundation.org/programs/crime-stoppers/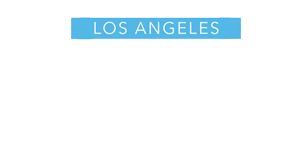 State of Georgia settles wrongful-death suit by family of Trans inmate
She is calling for a criminal investigation into the death. She believes her daughter was neglected by the guards because she was transgender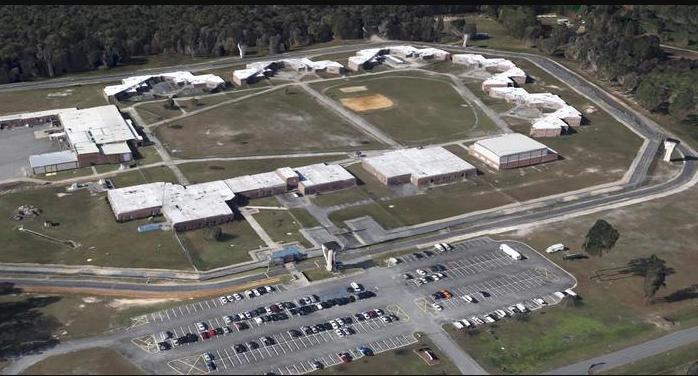 ATLANTA – The Georgia Department of Corrections (GDC) agreed to settle a lawsuit brought by the family of a 25-year-old Trans female inmate who committed suicide at Valdosta State Prison December 6, 2017, hanging herself in her cell. The prison system had agreed this week to pay a $2.2 million settlement to her parents.
The four defendants who were named in the lawsuit are the GDC, the warden at the time, Don Blakely, a correctional officer at the time, James Igou, and the Georgia Board of Regents.
The regents board is named because it manages Augusta University's program called Georgia Correctional Healthcare, which provides health care for inmates, including mental health care.
"The financial settlement is barely nudging any kind of justice," Sheba Maree, Mitchell's mother, told CNN in an exclusive interview. "I'd rather have my child … nothing will ever, ever, ever, ever take the place of my child. To me, this is blood money, and I will not stop until the people involved with her death are held responsible."
Maree told CNN that she is calling for a criminal investigation into the death. She believes her daughter was neglected by the guards because she was transgender.
Convicted in Union County, Georgia in 2015, court documents show Mitchell was sentenced to 10 years in prison after pleading guilty to robbery by intimidation.
In the lawsuit filing, Sheba Maree, her mother, stated that she had called prison staff December 2, after receiving a letter from her daughter warning that she was going to kill herself. Maree indicated in the lawsuit that she had called staff at Valdosta warning them to keep an eye on Mitchell, who suffered from schizophrenia, bipolar disorder, and gender identity issues.
The lawsuit also said that Mitchell had a history of hurting herself.
According to the suit filed in 2019, Mitchell had been approved for gender reassignment surgery but was being held at Valdosta State Prison, a men's prison. Albany, Georgia's NBC/ABC-affiliated television station WALB 10 reported that the lawsuit focuses a lot on what happened between 1:30 and 2:00 p.m. that day that Mitchell committed suicide.
Around 1:30 p.m., the suit says Mitchell asked an attendant to find corrections officer, James Igou, and a sergeant, Wallace Richardson.
Richardson is not named as a defendant in the current version of the lawsuit, but he was named as a defendant in the original version filed with the court.
The lawsuit said Igou went to Mitchell's cell and saw a noose around her neck.
The suit accuses Igou of taunting her and encouraging her to commit suicide.
Around 1:35 p.m., they say Igou walked away, and at least one other inmate told him Mitchell was committing suicide.
They say he laughed and shouted that she should wait until he got back because he "wanted to see."
Before he returned, the lawsuit says Mitchell hanged herself.
Meanwhile, Igou told the sergeant that Mitchell intended to commit suicide, and an inmate told the sergeant Mitchell was hanging in her cell.
Around 1:40 p.m., the lawsuit implies Igou and the sergeant took their time getting back to the cell. A minute later, they say Igou left, and the sergeant stood outside the open cell door a few feet from where Mitchell's body was hanging. Around 1:45, the suit says Richardson closed Mitchell's cell, locked it, and walked away.
Two minutes later, Igou, the sergeant, and another officer walked back. At some point between 1:47 and 1:54 p.m., the lawsuit says Igou and Richardson handcuffed Mitchell. Around 1:54 p.m., Mitchell's parents say she was cut down.
Records from Lowndes County show a 911 call was made around 1:57 p.m., apparently from a staff member.
This is a transcript of that call:
Caller: "What time is it? 1357. Okay, okay."
Dispatcher: "Lowndes County 911, where is your emergency?"
Caller: "Hey, can I get an ambulance dispatched to Valdosta State Prison?"
Dispatcher: "Okay. What's the address there?"
Caller: "It's 3259 Val Tech Road."
Dispatcher: "Okay. Is this the main prison?"
Caller: "Yes. Come in by the tower. I'm not sure of the nature of the emergency, but everybody's running. So, we need them like real fast."
Dispatcher: "You need an ambulance?"
Caller: "Yes, but I'm not sure why."
Dispatcher: "You don't know any patient information?"
Caller: "No, I don't. I just heard them call it over the radio, to call 911, like 1018."
Dispatcher: "We're going to have to know what's going on at some point."
Caller: "Unresponsive. Unresponsive. They're doing CPR."
Dispatcher: "Okay, well there's a difference between CPR and somebody unresponsive. So, they're not breathing?"
Caller: "Okay, they're doing CPR. I'm watching them. They're doing CPR."
Dispatcher: "Okay, you've got a 'code blue.'"
Caller: "Yeah."
Dispatcher: "Okay. We'll get them on the way."
Mitchell was pronounced dead at the hospital two days later.
The Georgia Department of Corrections is currently under investigation by the U.S. Department of Justice Civil Rights Division for years of reported homicides inside prisons, prisoner-on-prisoner violence and the sexual abuse of gay, lesbian and transgender prisoners by other inmates and staffers.
Family members, concerned residents and civil rights organizations including the ACLU of Georgia have filed complaints about the situation within the state's correctional system that has been described as inhumane condition. pointing to such issues as feces- and urine-covered cells due to sewage backups and prisoner-on-prisoner violence.

Georgia Tech settles lawsuit in case of LGBTQ+ student killed by its cops
William and Lynne Schultz alleged that one of the responding campus police officers was inadequately and improperly trained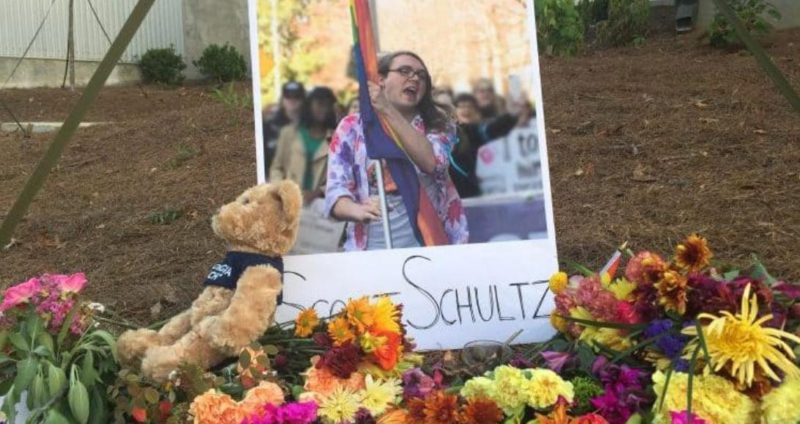 ATLANTA – The family of a non-binary LGBTQ+ student leader shot to death in 2017 by university police officers during a call over a mental health breakdown crisis situation, has agreed to a settlement in a wrongful death lawsuit that the family had filed against Georgia Tech.
The family of 21-year-old Scout Schultz, who was intersex, non-binary and bisexual, a fourth-year student and head of Georgia Tech's LGBTQ+ Pride Alliance, settled this week after the university agreed to pay the family a $1 million settlement in their case.
The lawsuit, filed in September of 2019 by the parents of the slain student, William and Lynne Schultz in the U.S. District Court for the Northern District of Georgia, alleged that one of the responding campus police officers was inadequately and improperly trained.
In the suit, the Schultze's alleged that Tech campus police officer Tyler Beck, 23, "had received no training in crisis intervention." The suit goes on to say that the other responding officers "remained calm and followed standard de-escalation techniques without initiating physical force directed" at Schultz, but Beck "did not de-escalate and instead used deadly physical force."
Schultz called 911 on Sept. 16, 2017. Campus police responded and found Schultz in a residential area of campus holding what appeared to be a knife. Schultz approached the officers in what later characterized in the official report of the incident as a 'menacing manner.' One officer told Schultz that "nobody wants to hurt you" and another told the distraught student to "relax."
But as Schultz continued to advance, one of the officers, Beck, shot Schultz once in the heart and they died about 30 minutes later at Grady Memorial Hospital.
During a subsequent investigation by the Georgia Bureau of Investigation found three suicide notes and Schultz's parents confirmed he suffered from depression and tried to kill himself two years earlier the Associated Press reported.
The Schultz's claimed that the university, the Georgia Bureau of Investigation, the City of Atlanta and Fulton County prosecutors had kept details of the case from the family, Attorney Chris Stewart, who represents Schultz's parents said in a press conference when the lawsuit was first announced.
"Schultz's death was the result of Georgia Tech's and the state of Georgia's failure over time to properly train their personnel to act in such a way as to prevent the exclusion of persons such as Schultz from the safety to which all students were entitled on the campus of Georgia Tech," the lawsuit stated. The Schultze's filed the lawsuit against the school, Beck and the Board of Regents of the University System of Georgia.
The Atlanta Journal-Constitution later reported that now former Fulton County District Attorney Paul Howard said Beck won't face criminal charges in Schultz's death. Howard said two use-of-force experts concluded the shooting was justified.
According to Project Q Atlanta, the university has assigned $1 million to mental health and wellness initiatives for LGBTQ+ students, has awarded Schultz's degree posthumously to their family, and now requires all Georgia Tech campus police officers to carry tasers as well as guns and complete 40 hours of crisis intervention training.
Liliana Bakhtiari wins runoff for Atlanta City Council
First LGBTQ Muslim elected in the state of Georgia and will be only Non-Binary Councilmember in a major U.S. city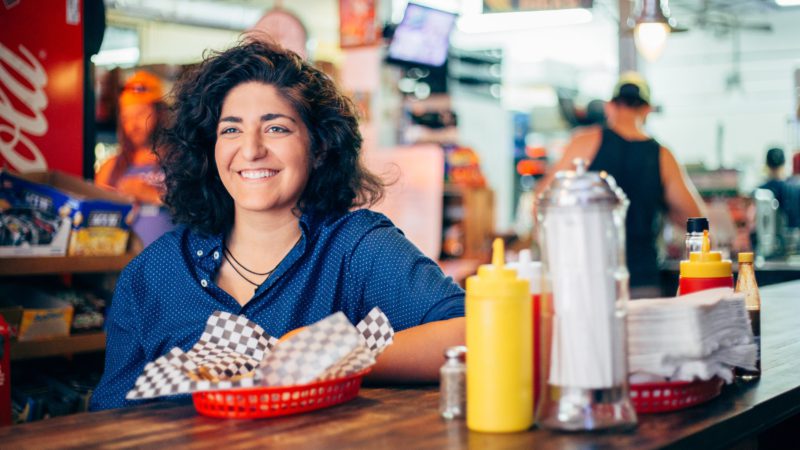 ATLANTA – Liliana Bakhtiari won her runoff election on Tuesday to represent District 5 on the Atlanta City Council, becoming the first out LGBTQ Muslim elected in the state of Georgia and one of less than five currently serving in the entire country.
Bakhtiari will also be the only non-binary person currently serving on the city council of a major U.S. city. During the general election on November 2, Bakhtiari competed in a field of five candidates and received 49.5 percent of the vote, just short of the 50 percent needed to win outright and avoid a runoff. The LGBTQ Victory Fund endorsed Bakhtiari in the race for the seat.
Bakhtiari first ran for the District 5 council seat in 2017 – losing to the incumbent by just 2.6 percent of the vote.
Bakhtiari's election comes as anti-Muslim and anti-LGBTQ political rhetoric rises in recent weeks, including state legislative attacks on trans candidates and anti-Muslim remarks targeting Minnesota Democratic U.S. Representative Ilhan Omar.
"Liliana's victory is a milestone moment for Georgia, but also for non-binary people and LGBTQ Muslims across the country who want to make positive change through public service," Mayor Annise Parker, President & CEO of LGBTQ Victory Fund said in a statement.
"When in office, Liliana will humanize our issues and be a voice for the underserved communities that are too often ignored by elected leaders. Atlanta is already a beacon of hope for LGBTQ people throughout the South, but with more representation that reflects the entire LGBTQ community, it can become a model for the entire nation," Parker added,
Also in a runoff for an At-Large Post 3 Atlanta City Council seat is LGBTQ candidate Keisha Sean Waites, a LGBTQ Victory Fund endorsed candidate and former member of the Georgia House of Representatives, whose race has not yet been called as of Tuesday.
On November 2, another LGBTQ Victory Fund endorsed candidate, former Atlanta City Councilmember Alex Wan, who successfully represented District 6 from 2010-2018, was victorious in his bid to again represent the District. Wan garnered 79 percent of the vote (7,120 votes) and won election to the District 6 seat.
There are currently just 11 non-binary elected officials serving in the entire country. View all LGBTQ elected officials currently serving at outforamerica.org.