Gay cheer coach fired at Murrieta Valley HS, Team wants him back
Henderson's sexuality was the basis of his dismissal, his attorney said. He called the investigation into the anonymous letter "improper."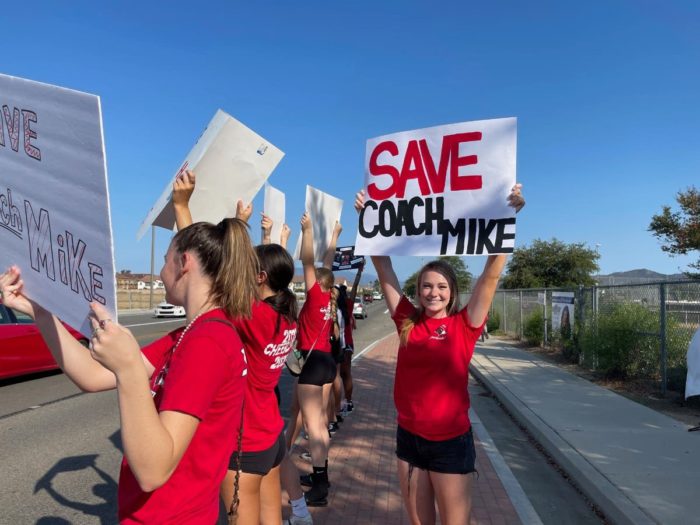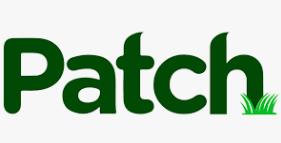 By Toni McAllister | MURRIETA, CA — Murrieta Valley High School fired Michael Henderson, head coach of cheer and stunt program, after he served three years in that job.
The coach, 31, believes he was fired because he is gay. He filed a wrongful termination lawsuit alleging that the process leading to his dismissal was "flawed."
Many of his student athletes and their families agreed.
Michael Henderson sued the high school, arguing wrongful termination based on his sexual orientation.
They gathered Wednesday afternoon at a rally at the high school in support of the coach. About two dozen student athletes and family members wearing the MVHS Nighthawks' red and black colors turned out with signs that read, "Bring Back Coach Mike." Many passing motorists honked, although it's unclear if the drivers knew what the hubbub was about.
The coach's tenure at the high school put the school in the national cheerleading spotlight. Victories include fourth-place finalist in the 2021 National High School Cheerleading Championship and sixth-place finalist the year before, among other titles.
Senior Kendell Winters started on the cheer team her freshman year under a different coach; Henderson came in shortly thereafter. She described "Coach Mike" as a tough leader who "has our best interests at heart."
"He always wants the best for you," she said. "I hope we're able to get him back."
Henderson described his reaction to the June 16 dismissal as simply "shock." Just eight days earlier, he received a "glowing" end-of-season review from high school Athletic Director Darin Mott and Principal Ryan Tukua, he said.
"There was no hint that anything was wrong," Henderson said.
But two days later, on June 10, Mott told the coach that someone sent an anonymous complaint letter against him. Officials told him that an investigation was launched and that he just needed to sit tight.
"I never saw the letter," Henderson said. "I wasn't even given a chance to respond. I was never interviewed about any of it."
Instead, on the day of his dismissal, district officials told him he was being let go because the cheer program "was taking a different direction," he said.
Murrieta Valley Unified School District declined to comment on Henderson's firing. "State employment and federal privacy laws prohibit the comment and/or discussion of specific personnel actions," spokesperson Monica Gutierrez said.
Henderson's sexuality was the basis of his dismissal, his attorney, Terry Davis, said. He called the investigation into the anonymous letter "improper."
"The anonymous letter was sent to MVUSD by what is believed to be a couple of disgruntled cheer parents who were angry with their child's position or participation level in the team," Davis said.
The investigation into the letter "was spearheaded by devout Mormon MVUSD Board Member Paul Diffley, who made calls to several unnamed sources impeding due process of the investigation," Davis said. "One question related to his sexual orientation raised red flags, leading many to believe that it was a substantial factor in the district's decision to terminate Mr. Henderson's employment."
Diffley told Patch that the matter was a personnel issue in litigation and declined further comment.
Patch was unable to track down student athletes and/or family members who may have been unhappy with Henderson's performance.
The new 2021-'22 cheer season has just started, so it's unclear what changes, if any, will come at the high school.
Kim Altenhofel, a cheer parent and president of the school's cheer booster club, said Tukua contacted her twice and Diffley spoke with her once as part of the investigation into Henderson.
In all of the conversations, the officials were seeking feedback about the cheer program and the coach, she said. The investigation seemed to center on allegations of verbal and mental abuse by Henderson, she said.
Altenhofel insisted she never witnessed any abusive behavior by the coach.
"The kids loved him. They are heartbroken," she said.
Rick Winters, Kendell Winters' father, said he was never contacted by anyone within the district. He said Henderson was wronged.
"My daughter excelled in his program," Rick Winters said. Student athletes were expected to maintain good grades and participate in team events under Henderson, he added.
"Coach Mike had high expectations, but I want that for my kids. That is real life," Rick Winters said.
A June 17 MVUSD Board of Trustees meeting was packed with MVHS cheer athletes and their families, who spoke in support of Henderson. Because his dismissal was not on the meeting agenda, the trustees were prohibited from addressing the comments.
Henderson continued to coach several of his student athletes off campus at Corona-based Prime Cheer and Stunt.

Toni McAllister has more than 25 years of journalism experience and has been on editorial staffs with a number of national and local media outlets. She is a graduate of Cal State Long Beach with bachelor's degree in journalism. Reach her at [email protected]
The preceding article was previously published at PATCH and is republished by permission.
First Out gay active NFL player Carl Nassib announces retirement
The NFL player says his 'Next Chapter' is to focus on his mobile platform- 'I really feel like the luckiest guy on the planet'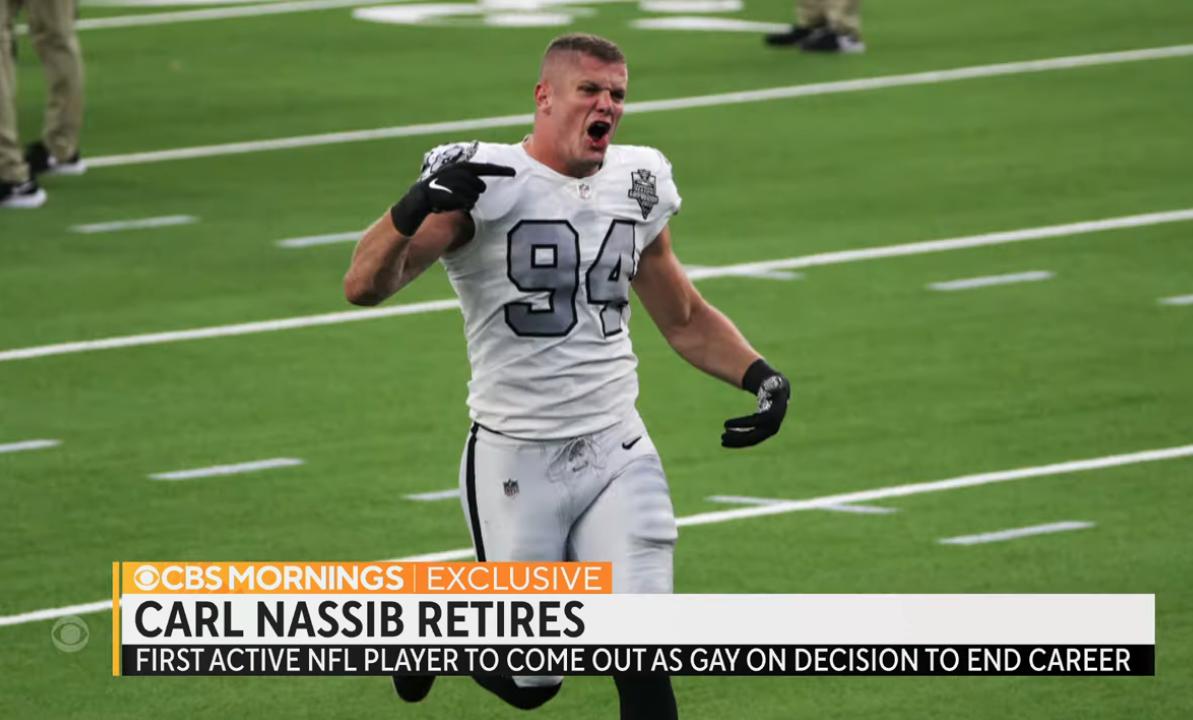 WEST CHESTER, Pa. — Carl Nassib, who made history in 2021 when he became the first active player in the National Football League to come out as gay, announced Wednesday he is retiring at age 30.
"This is a bittersweet moment for me," the free agent wrote in a post on Instagram. "But after seven seasons and just over 100 NFL games I am officially retiring from football to focus on my company Rayze."
Rayze is a mobile platform that connects people willing to give of themselves with those who need it most, born of an experience in Tampa, Fla., where Bucs players volunteered as mentors to kids being held in a nearby juvenile detention center. Rayze's website says the company serves to "shine a light on opportunities that need volunteers, while making nonprofit engagement, volunteer recruitment, and donating as simple and intuitive as possible."
"It really feels like just yesterday starting out as a walk-in at Penn State," Nassib wrote in his post. "Football has given me more than I ever could have imagined. I can truly hang up my helmet for the last time knowing I gave it everything I had." 
Ever since he came out in 2021, the former defensive end for the Tampa Bay Buccaneers has become a philanthropist for the LGBTQ+ community, especially for queer youth, personally donating $100,000 to the Trevor Project. That year, the NFL matched his donation, and in 2022, Nassib himself matched donations dollar for dollar, up to $100,000. 
According to the Bucs, Nassib played in 99 regular-season NFL games with 38 starts, recorded 187 tackles, 25.5 sacks, 45 tackles for loss, 59 quarterback hits, four forced fumbles, three fumble recoveries, one interception and 19 passes defended. In 2016, he the Cleveland Browns drafted him with the second pick in the third round. At Penn State, Nassib was a star player, leading the nation in sacks and forced fumbles during his senior year with the Nittany Lions in 2015.
"It was not an easy decision. It really, really wasn't," Nassib told People magazine in an exclusive interview timed to coincide with his Instagram.
"This would have been my 23rd football season. I've been playing football since I was eight years old, and I'm really excited to move on to the next chapter of my life," he said.
Nassib says he began considering retirement last season before becoming a free agent, when he said he was "staying at the Bucs facility until 9 p.m. every night working on Rayze."
"I feel like it's my calling and it's what I'm meant to do," Nassib says of the app. "I'm really excited to move on to the next chapter of my life and to give Rayze everything that I have."
In July, he posted that he had accepted an appointment to the board of directors of the local United Way chapter in his hometown of West Chester, Pa.
Nassib said he is also going to work with the NFL in a new role, in matters related to the league's philanthropic endeavors and its "diversity, equity, and inclusion."
"I think that I can provide a very rare and specific view of how life is for an out gay player, and I think that there are some amazing opportunities that I can also learn," he told People.
"Maintaining that relationship shows that the NFL is continuing to support me. They've supported me so much over the last two years, and I really couldn't have done it without that support," he said.
Nassib said the NFL's offer to utilize him in this new role "continues to show people that you can be yourself and compete at the highest level."
But what he's most excited to do with his time now, he told People, is to spend the holiday season with his family and his boyfriend, retired Olympian Søren Dahl. 
"I've spent 11 out of 12 Christmases away from my family, many of them alone in my apartment," said Nassib. "I haven't spent Thanksgiving with my family since 2010, so I am really, really looking forward to spending time with my family, my friends, and those special moments. And that's something that I've been looking forward to for years." 
That's one of the many reasons why he wrote on Instagram: "I really feel like the luckiest guy on the planet."
Related: