Gay cheer coach fired at Murrieta Valley HS, Team wants him back
Henderson's sexuality was the basis of his dismissal, his attorney said. He called the investigation into the anonymous letter "improper."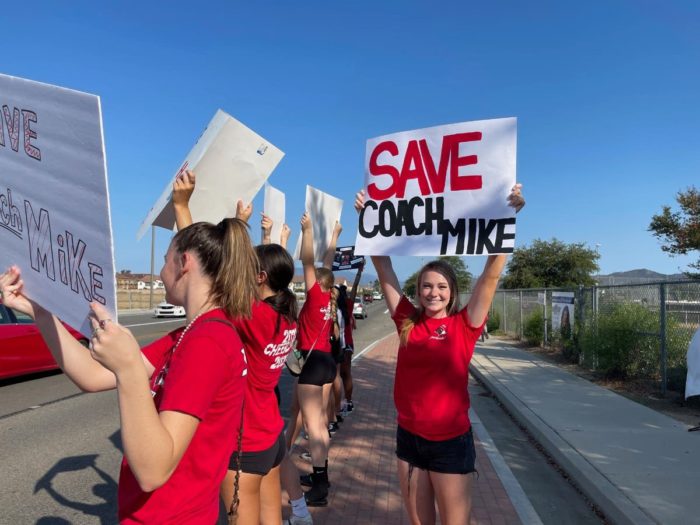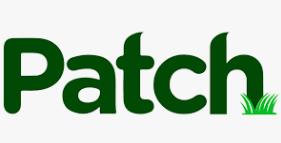 By Toni McAllister | MURRIETA, CA — Murrieta Valley High School fired Michael Henderson, head coach of cheer and stunt program, after he served three years in that job.
The coach, 31, believes he was fired because he is gay. He filed a wrongful termination lawsuit alleging that the process leading to his dismissal was "flawed."
Many of his student athletes and their families agreed.
Michael Henderson sued the high school, arguing wrongful termination based on his sexual orientation.
They gathered Wednesday afternoon at a rally at the high school in support of the coach. About two dozen student athletes and family members wearing the MVHS Nighthawks' red and black colors turned out with signs that read, "Bring Back Coach Mike." Many passing motorists honked, although it's unclear if the drivers knew what the hubbub was about.
The coach's tenure at the high school put the school in the national cheerleading spotlight. Victories include fourth-place finalist in the 2021 National High School Cheerleading Championship and sixth-place finalist the year before, among other titles.
Senior Kendell Winters started on the cheer team her freshman year under a different coach; Henderson came in shortly thereafter. She described "Coach Mike" as a tough leader who "has our best interests at heart."
"He always wants the best for you," she said. "I hope we're able to get him back."
Henderson described his reaction to the June 16 dismissal as simply "shock." Just eight days earlier, he received a "glowing" end-of-season review from high school Athletic Director Darin Mott and Principal Ryan Tukua, he said.
"There was no hint that anything was wrong," Henderson said.
But two days later, on June 10, Mott told the coach that someone sent an anonymous complaint letter against him. Officials told him that an investigation was launched and that he just needed to sit tight.
"I never saw the letter," Henderson said. "I wasn't even given a chance to respond. I was never interviewed about any of it."
Instead, on the day of his dismissal, district officials told him he was being let go because the cheer program "was taking a different direction," he said.
Murrieta Valley Unified School District declined to comment on Henderson's firing. "State employment and federal privacy laws prohibit the comment and/or discussion of specific personnel actions," spokesperson Monica Gutierrez said.
Henderson's sexuality was the basis of his dismissal, his attorney, Terry Davis, said. He called the investigation into the anonymous letter "improper."
"The anonymous letter was sent to MVUSD by what is believed to be a couple of disgruntled cheer parents who were angry with their child's position or participation level in the team," Davis said.
The investigation into the letter "was spearheaded by devout Mormon MVUSD Board Member Paul Diffley, who made calls to several unnamed sources impeding due process of the investigation," Davis said. "One question related to his sexual orientation raised red flags, leading many to believe that it was a substantial factor in the district's decision to terminate Mr. Henderson's employment."
Diffley told Patch that the matter was a personnel issue in litigation and declined further comment.
Patch was unable to track down student athletes and/or family members who may have been unhappy with Henderson's performance.
The new 2021-'22 cheer season has just started, so it's unclear what changes, if any, will come at the high school.
Kim Altenhofel, a cheer parent and president of the school's cheer booster club, said Tukua contacted her twice and Diffley spoke with her once as part of the investigation into Henderson.
In all of the conversations, the officials were seeking feedback about the cheer program and the coach, she said. The investigation seemed to center on allegations of verbal and mental abuse by Henderson, she said.
Altenhofel insisted she never witnessed any abusive behavior by the coach.
"The kids loved him. They are heartbroken," she said.
Rick Winters, Kendell Winters' father, said he was never contacted by anyone within the district. He said Henderson was wronged.
"My daughter excelled in his program," Rick Winters said. Student athletes were expected to maintain good grades and participate in team events under Henderson, he added.
"Coach Mike had high expectations, but I want that for my kids. That is real life," Rick Winters said.
A June 17 MVUSD Board of Trustees meeting was packed with MVHS cheer athletes and their families, who spoke in support of Henderson. Because his dismissal was not on the meeting agenda, the trustees were prohibited from addressing the comments.
Henderson continued to coach several of his student athletes off campus at Corona-based Prime Cheer and Stunt.

Toni McAllister has more than 25 years of journalism experience and has been on editorial staffs with a number of national and local media outlets. She is a graduate of Cal State Long Beach with bachelor's degree in journalism. Reach her at [email protected]
The preceding article was previously published at PATCH and is republished by permission.
Las Vegas Raiders head coach resigns after homophobic emails surface
The emails were discovered in a workplace misconduct investigation into the Washington Football Team the New York Times reported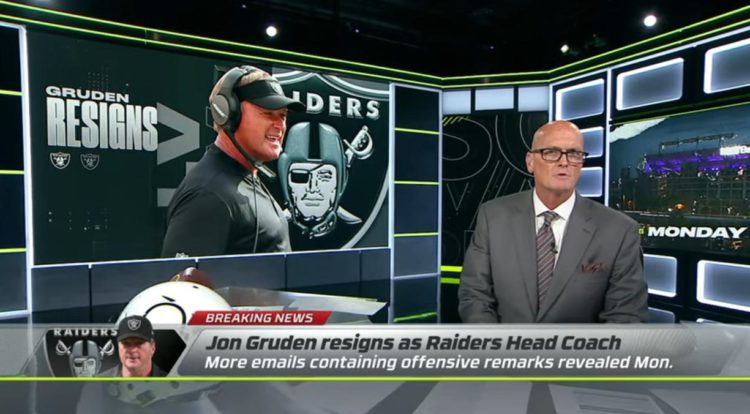 LAS VEGAS – The head coach of the Las Vegas Raiders, Jon Gruden resigned his post Monday after an article in the New York Times reported that he frequently used misogynistic and homophobic language directed at Commissioner Roger Goodell and others in the National Football League, (NFL).
The emails were discovered in a workplace misconduct investigation into the Washington Football Team the Times reported, but ended up costing Gruden his job when they also showed Gruden denounced the drafting of a gay player and the tolerance of players protesting during the playing of the national anthem among other issues.
In a statement released by the team late Monday, Gruden said; "I have resigned as Head Coach of the Las Vegas Raiders. I love the Raiders and do not want to be a distraction. Thank you to all the players, coaches, staff, and fans of Raider Nation. I'm sorry, I never meant to hurt anyone."
The sequence of events started last Friday when the Wall Street Journal reported that Gruden used a racist term to describe NFL union chief DeMaurice Smith in a 2011 email to the Washington team's former executive Bruce Allen.
According to the Associated Press, Gruden apologized for his "insensitive remarks" about Smith, saying they were made out of frustration over the 2011 lockout. But the latest emails sent from between 2011-18 when Gruden was an analyst for ESPN show his use of derogatory language went well beyond that.
A league source confirmed the accuracy of the emails to the Associated Press and said they were sent to the Raiders last week. The person spoke on condition of anonymity because the league hasn't made the emails public.
The New York Times and the Associated Press both noted that Gruden used a gay slur to insult Goodell and said he was "clueless" and "anti-football." He also said Goodell shouldn't have pressured the Rams to draft "queers," a reference to Michael Sam, who was the first openly gay player drafted by an NFL team.
Gruden's abrupt resignation was announced live on the Colts/Ravens "Monday Night Football" broadcast when the NFL ran multiple LGBTQ-inclusive advertisements, including one featuring an NFL logo wrapped in the colors of the Trans Flag and Rainbow Flag Gay City News Editor Matt Tracy reported.
Raiders owner Mark Davis issued a statement which only said that he accepted Gruden's resignation. In a separate statement the Raiders announced that special teams and assistant head coach Rich Bisaccia will serve as Interim Head Coach of the Las Vegas Raiders, effective immediately.
"Coach Bisaccia will meet with the media at the regularly scheduled media availability on Wednesday," the team said.
According to ESPN and the Associated Press, Bisaccia has been a special teams coordinator in the NFL for 19 seasons with the Raiders, Chargers, Dallas and Tampa Bay. He has no head coaching experience but his elevation will allow other assistants in the Raiders organization such as defensive coordinator Gus Bradley to stay in their current roles.
Jon Gruden resigns as Raiders head coach | SC with SVP
SF 49ers first LGBTQ+ in-person Pride watch party since pandemic hit
The San Francisco 49ers NFL team invites fans to come out for football and to celebrate National Coming Out Day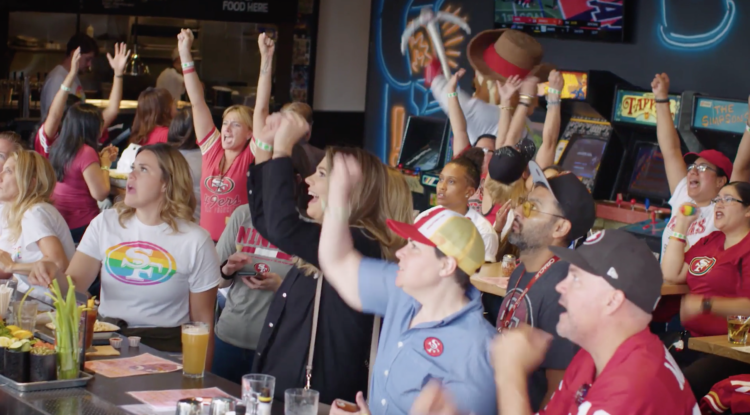 SAN FRANCISCO – For the first time since COVID-19 impacted the world of sports, the Bay Area's most ardent LGBTQ+ football fans gathered to watch the 49ers, together.
49ers Pride, the first-ever fan club in the NFL created with the purpose of engaging and including members of the LGBTQ+ community and allies, hosted the free watch party at District Six San Francisco Sunday, open to all ages.
In addition to the opportunity to enjoy food together and watch the game on several giant LED screens, the organizers offered giveaways of 49ers merchandise and held raffles at the end of each quarter of the divisional game against the Arizona Cardinals. Additional entertainment included music by DJ Cisco and a drag queen halftime show.
49ers Pride is also marking National Coming Out Day at the event, which is Monday.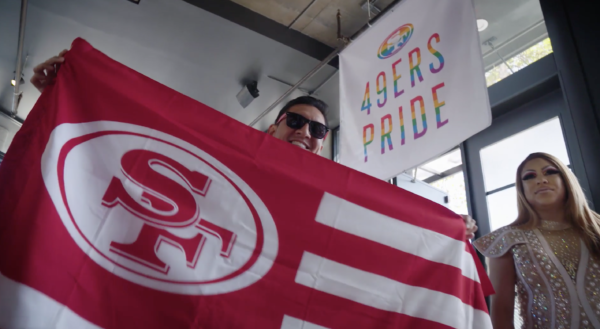 As the Los Angeles Blade reported in June, 49ers Pride celebrated Pride Month by releasing the NFL's first-ever genderless retail line. The team pledged 100% of its proceeds from shop49ers.com benefited local LGBTQ+ groups. And as it turned out, the 49ers led all NFL teams in Pride-related merchandise sales this summer.

For details on the watch party, go to the 49ers site or EventBrite.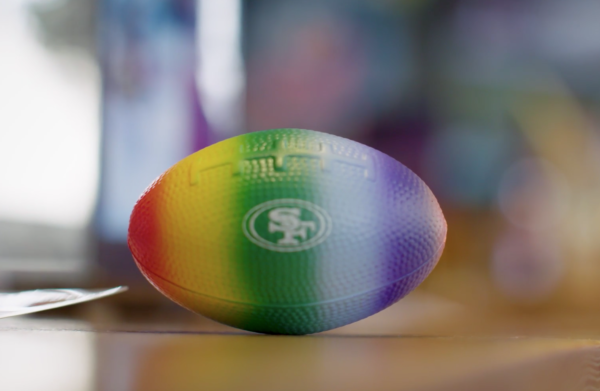 New Zealand University names Trans athlete "sportswoman of the year"
Hubbard's participation had provoked controversy as she had prepared for competing as the world's first out transgender woman Olympian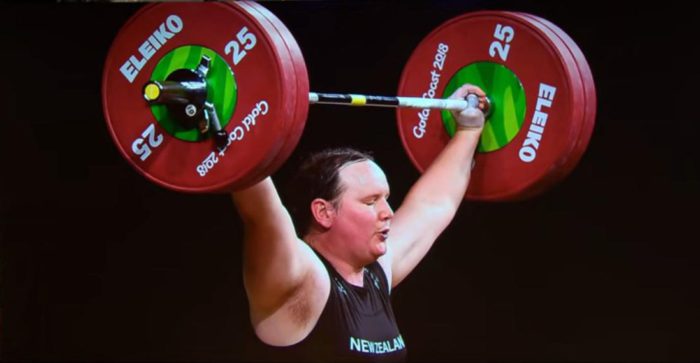 DUNEDIN, New Zealand – Olympic weightlifter Laurel Hubbard was named "sportswoman of the year" at the prestigious 113-year-old University of Otago and OUSA Blues and Golds Awards event this past week.
The 43-year-old Queenstown, South Island, native was the first openly transgender woman to compete in an Olympics when she competed in the women's 87kg weightlifting event at the 2021 Tokyo Games.
In a statement to the local newspaper, the Otago Daily Times, Hubbard said she was ''grateful for all of the support and kindness received from the teaching staff and students at Otago University.''
''It is not possible for athletes to complete at the Olympic level without the encouragement and aroha [a Māori word meaning "love"] of friends, family and supporters.
''This award belongs to everyone who has been part of my Olympic journey,'' she told the paper.
Hubbard's participation at the Tokyo Games had provoked controversy as she had prepared for competing as the world's first out transgender woman Olympian. The director of medicine and science for the International Olympic Committee, Dr. Richard Budgett, directly addressed those who had attacked and mocked the New Zealander and claimed she shouldn't be competing with cisgender women, saying "everyone agrees that trans women are women."
"To put it in a nutshell," he said, "the IOC had a scientific consensus back in 2015. There are no IOC rules or regulations around transgender participation. That depends on each international federation. So Laurel Hubbard is a woman, is competing under the rules of her federation and we have to pay tribute to her courage and tenacity in actually competing and qualifying for the Games."
Otago University Students' Association president Michaela Waite-Harvey told the Otago Daily Times that the Blues awards aim to highlight Otago students excelling in their chosen sport.
''We could think of no-one more worthy of sportswoman of the year than Laurel Hubbard who represented Otago and New Zealand incredibly well at this year's Tokyo Olympics.''