Incarceration for HIV crimes in Florida cost taxpayers $12 million
Findings show that Black people and women are disproportionately affected by the state's HIV criminal laws.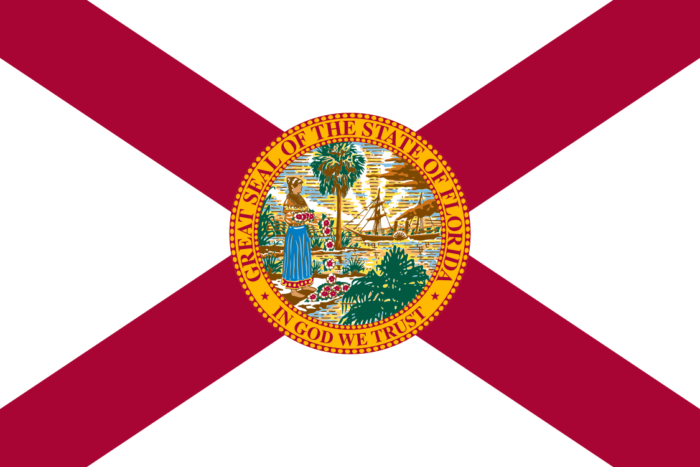 LOS ANGELES – New analysis from the Williams Institute at UCLA School of Law finds that as many as 154 people have been incarcerated for HIV crimes in Florida, costing the state more than $12 million over the last two and a half decades.
HIV criminalization is a term used to describe laws that either criminalize otherwise legal conduct or increase the penalties for illegal conduct based upon a person's HIV-positive status. Florida has HIV-specific criminal laws that criminalize specific types of behaviors, such as sex work and blood donation.

Using data from the Florida Department of Corrections, researchers analyzed prison sentences stemming from the enforcement of HIV-related crimes in Florida between 1997 and 2020. Findings show that Black people and women are disproportionately affected by the state's HIV criminal laws. Enforcement of HIV crimes from 2018 to 2019 was the highest seen in Florida in a decade.

"Our research shows that Florida continues to criminalize people living with HIV," said lead author Nathan Cisneros, the HIV Criminalization Analyst at the Williams Institute. "Over 350 people have been convicted under Florida's HIV criminalization laws—none of which require actual transmission or even the possibility of transmission. And 154 people have gone to prison in the past 25 years, costing Florida taxpayers at least $12 million to house them in state prisons."

Between 1997 and 2020, at least 154 people were incarcerated in Florida prisons for HIV-related crimes
KEY FINDINGS
There have been at least 358 separate convictions for HIV-related offenses in Florida since 1986.
Between 1997 and 2020, at least 154 people were incarcerated in Florida prisons for HIV-related offenses.

Six in ten of the HIV-related convictions during this time were connected to sex work.

The number of new prison sentences was higher in 2018 and 2019 than in any other year since 2007. In 2020, during the COVID-19 pandemic, there was only one new prison sentence, the lowest since 1997.
In 2018, Black people made up 45% of Florida's people living with HIV, but 56% of people with prison sentences for HIV-related crimes.
In 2018, women were 27% of people living with HIV in Florida, but 51% of those with HIV-related prison sentences.
People in Florida have been sentenced to a total of 702.4 years in prison for HIV-related convictions.
The average sentence length for the 154 sentenced individuals was 3.4 years, and people served on average 70% of their prison sentence for HIV offenses.
The average annual cost of incarcerating a person for HIV crimes between 1997 and 2020 in Florida was $23,552.
The total cost of incarcerating people in prisons for HIV crimes in Florida during this period was $12 million.
Florida's DeSantis attacks LGBTQ youth by removing website resource
The page featured resources including links to anti-bullying initiatives & information on creating safe spaces for LGBTQ youth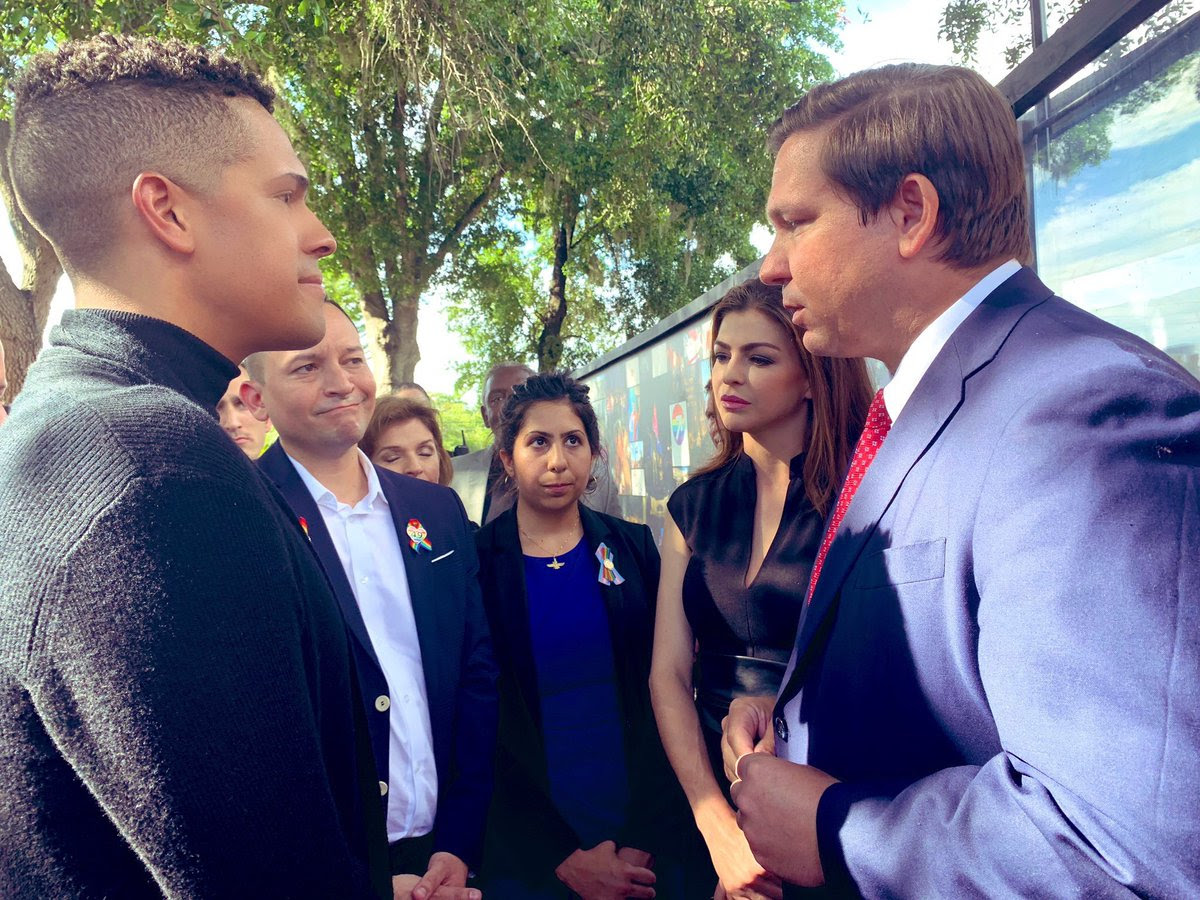 TALLAHASSEE- The administration of Florida Republican Governor Ron DeSantis took down a state Department of Education web page on Monday that supplied anti-bullying resources for educators, parents and students to help create safe school environments and address high rates of suicide.
The page featured a range of resources including links to federal government anti-bullying initiatives (stopbullying.gov), information on creating safe spaces for LGBTQ young people to receive support from school staff, and additional information from national leaders in combating mental health crises and suicidality among LGBTQ students.
A right wing online publication Florida Capital Star, raised questions with officials from the Florida Department of Education (FDOE), over the inclusion of links to the Gay, Lesbian, and Straight Education Network (GSLEN) which the publication categorized as "[the] group encourages teachers to integrate aspects of the LGBTQ lifestyle with their curriculum and provides recommended policies and lesson plans."
The publication then went on to describe GSLEN as "part of a billion dollar network that funds LGBTQ groups. These groups are focused on initiatives that promote gender identity and transgenderism by training leaders in political activism."
The publication then noted that "another link on the FDOE web page redirected users to stopbullying.gov, an official website of the United States government. The link provided guidance related LGBTQ bullying."
The publication stated; "The site, earlier this year, advised school officials "not to disclose or discuss sexual identity issues with parents or anyone else, without the young person's prior permission, unless there is an immediate threat to their safety or wellbeing." This language appears to have recently been removed from the site."
According to Florida Politics, "When pulling the bullying portal, the department removed links to state anti-bullying policy, LGBTQ advocacy groups and other bullying prevention resources."
Florida Politics state government reporter Renzo Downey noted that the webpage for the Office of Safe Schools, was created under the 2018 Marjory Stoneman Douglas High School Public Safety Act.
"Attacks on LGBTQ students from Tallahassee are fueling a toxic, dangerous environment on the ground," said Nadine Smith, Equality Florida Executive Director. "From the passage of explicitly anti-transgender legislation this year to proposed legislation that would jail doctors and parents for providing lifesaving medical care to transgender children, a politically-motivated assault on the LGBTQ community is putting young people at risk. Vulnerable youth deserve better than a DeSantis Administration intent on putting them in harm's way in order to score cheap political points."
Downey also reported that Florida's lawmakers this past spring passed the Parents' Bill of Rights, which states that public schools cannot infringe on the "fundamental rights" of parents to direct the upbringing of their child — extending to decisions about education, health care and mental health.
He goes on to note that the DeSantis' administration and DOE has used the legislation to ban blanket mask mandates in schools. But during the 2021 Session, debate centered around fears from LGBTQ advocacy groups and allies that the legislation could reveal to parents the gender identity or sexual orientation of children who came out at school before coming out at home.
Until the page was pulled it instructed educators to protect children's privacy
"Be careful not to disclose or discuss sexual identity issues with parents or anyone else, without the young person's prior permission, unless there is an immediate threat to their safety or wellbeing," it read.
Florida Politics points out that the guidance could run afoul of the Parents' Bill of Rights law.
Equality Florida in a media release stated that "escalating hostility toward LGBTQ Floridians comes as LGBTQ students continue to face exponentially higher rates of bullying, discrimination, violence, depression, and suicide.
"Compared with their peers, LGB young people are nearly twice as likely to experience bullying in school, experience sexual violence nearly three times more often, and are four times as likely to attempt suicide. Those disparities grow when discussing outcomes for transgender and nonbinary students. The resources removed from the Department of Education website were all aimed at addressing bullying and suicidality in schools, with a particular focus on LGBTQ young people — those most at risk.'
"The facts are clear: LGBTQ young people need more support in our schools, not less," explained Equality Florida's Smith. "We protect the lives of our youth by equipping administrators, educators and parents with the tools necessary to affirm and create safe learning environments for them. These resources are a critical component of creating truly safe schools. They must be reinstated."
Suspect arrested in PULSE Memorial arson
Arson investigators and detectives from the Orlando Police Department did not indicate that the act was a hate crime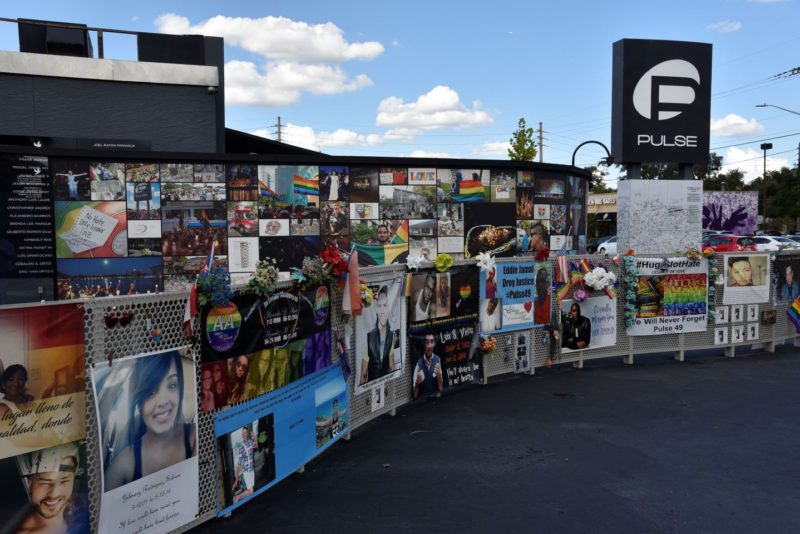 ORLANDO – Investigators with the Orlando Fire Department's arson investigations unit announced this week that a suspect was arrested who was seen on surveillance video setting fire to parts of the memorial to the 49 victims of the June 12, 2016 massacre at the former nightclub's location this past October.
The suspect was identified as 64-year-old Mark Anthony Henson and according to the Orange County Sheriff's Department website, he is facing one charge of felony criminal mischief.
In its Facebook page two weeks ago the onePULSE Foundation wrote; "On October 12 around 8:30 p.m. EST, an individual damaged our offering wall. Three Angel banners were burned along with other items within the affected area. If you know this individual (watch from minute 2:30), please call the OPD information line at 407-246-2470 and reference case number 2021-003-693-96.
Arson investigators and detectives from the Orlando Police Department did not indicate that the act was a hate crime nor did they release further information that detailed how they developed Henson as the primary suspect.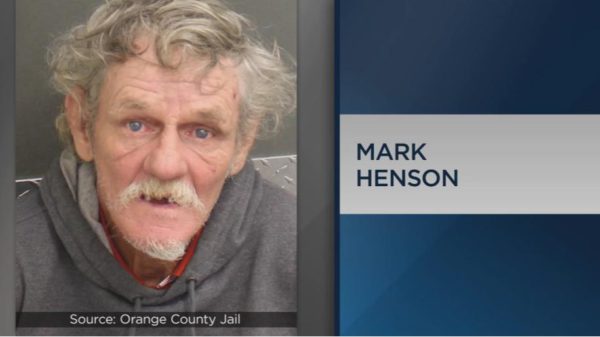 Florida school board member files criminal complaint over LGBTQ book
"My concern is for the children of Flagler County. This book needs to be investigated as a crime in our media center"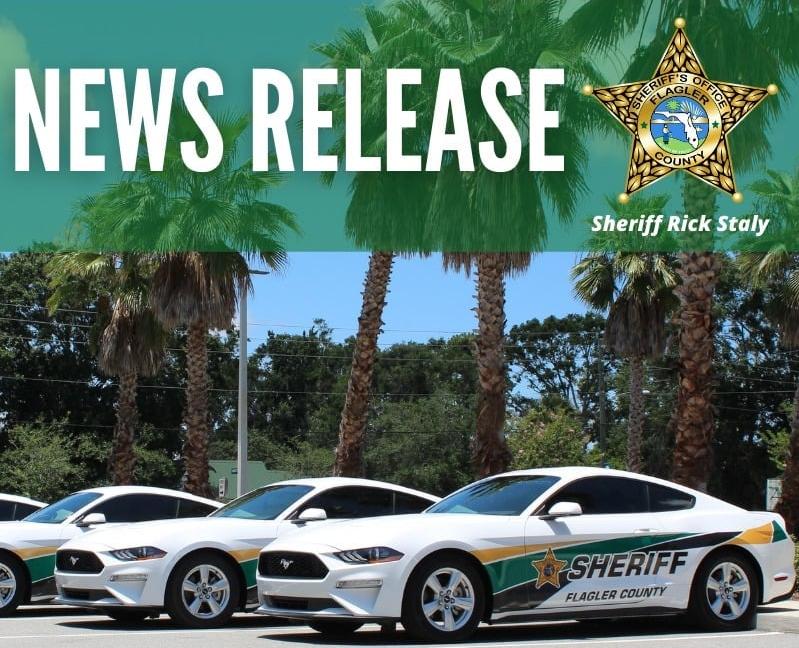 BUNNELL, Fl. – A Flagler County, Florida, school board member is seeking criminal charges against school officials for allowing copies of the LGBTQ+ themed book "All Boys Aren't Blue" to remain in two of the county high school's libraries.
Board member Jill Woolbright filed a report with the Flagler County Sheriff's Office claiming that book violates state obscenity laws. She is also demanding that three other books be pulled from the district schools libraries, "The Hate You Give," "Speak" and "Stamped: Racism, Antiracism and You." Three of the four are written by Black authors.
"My concern is for the children of Flagler County. This book needs to be investigated as a crime in our media center. This is pretty heavy stuff, violating our own policies. That's why I felt the need to file the report, so I know it will be investigated," Flagler County School Board member Jill Woolbright said to local media.
"All Boys Aren't Blue" was authored by George M. Johnson, a journalist and LGBTQ activist, and was published in April 2020. The books is a series of personal essays about growing up Black and gay by Johnson.
In her criminal complaint, Woolbright alleges Johnson's book had "detailed descriptions" of masturbation, oral sex and sodomy, which she claims violates violates state obscenity laws regarding materials accessible to minors.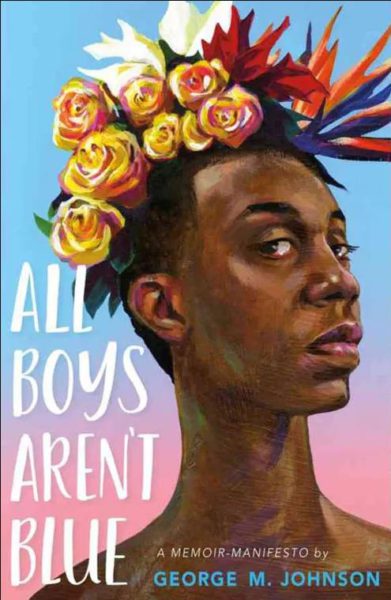 Flagler County School Board attorney Kristy Gavin told a local media outlet that never in the Flagler County school district's history has a book been challenged or banned. Gavin also indicated that Woolbright–who is running for re-election in 2022–is possibly representing only herself or a handful of constituents, if that. No parents have filed a book challenge at either high school or the middle schools.
According to the school board attorney, Woolbright is using three separate statutes as justification to force school staff to remove "All Boys Aren't Blue." Woolbright is claiming that the school board is directly responsible for oversight and supervision of materials furnished students by the school's media center/libraries.
The first is Florida Statute Chapter 1006: Support For Learning. The statute states, "Each district school board is responsible for the content of all instructional materials and any other materials used in a classroom, made available in a school library, or included on a reading list."
The next two are listed in Florida criminal codes for obscenity, one which in part reads: "A person may not knowingly sell, rent, loan, give away, distribute, transmit, or show any obscene material to a minor."
Flagler Live reported that this past Wednesday, Bobby Bossardet, the assistant superintendent of schools ordered the four titles pulled from circulation, asked–and received–the names of students who currently had any of the books checked out, and took a copy of each of the books to the district office for review.
"What triggered Mr. Bossardet going to the school was when we found out about the police report being filed," Gavin told Flagler Live adding that she has the name of the students who currently have checked out the books under challenge.
"Those names are with me in my office, I haven't even looked at that list, I don't even care who the students are," Gavin said. The names were gathered only in case the committee rules that a book is to be banned. If that happens, and some of the books have been checked out, then those students or their parents would be contacted to return the book. 
As of today, All Boys Aren't Blue has been removed from several Libraries in 8 different states. Send good energy as I now go on the offensive 🙏🏾💗🙏🏾💗

Pennsylvania, Florida, Iowa, Arkansas, Missouri, Kansas, Virginia, & Texas. pic.twitter.com/uWw8jiSgMm

— George M Johnson (@IamGMJohnson) November 5, 2021
"The Hate You Give," the 2017 Angie Thomas novel about a white police officer shooting an unarmed Black teen. The book debuted atop the New York Times Bestseller list, stayed there 50 weeks, was adapted as a movie the following year, and won over a dozen awards, including the Coretta Scott King Book Award and the National Book Award for young adults. Thomas is Black.
"All Boys Aren't Blue," a 2020 memoir by journalist and activist George M. Johnson about coming of age, family, bullies, gender identity, sexuality and race. The book is on the American Library Association's Rainbow List, an annual list of ""books with significant gay, lesbian, bisexual, or transgender content, and which are aimed at youth, birth through age 18." The title was also a Publishers Weekly pick for anti-racism. Johnson is Black.
"Speak" is a 1999 novel by Laurie Halse Anderson. Based on the author's experience, it is about the rape of a high school freshman girl and its traumatic effects, which, among other things, cause her to be unable to speak. The book, routinely taught in Flagler County schools, was a 1999 National Book Award finalist, has won numerous awards, and has been among the books most often banned or challenged in American libraries since its publication. Anderson is white.
"Stamped: Racism, Antiracism and You" is a 2019 book novelist Jason Reynolds wrote in collaboration with Ibrahim X. Kendi, the writer and historian and founding director of the Boston University Center for Antiracist Research. Kendi had written "Stamped from the Beginning: The Definitive History of Racist Ideas in America" in 2016, when it won the National Book Award for non-fiction. The Reynolds-Keni book is a "remix" for children and is intended to start conversations about race. Reynolds and Kendi are Black.