Non-binary Olympian leaves games without a medal but still a winner
For the first time in my entire life, I'm proud of the person I've worked to become. I chose my happiness over medaling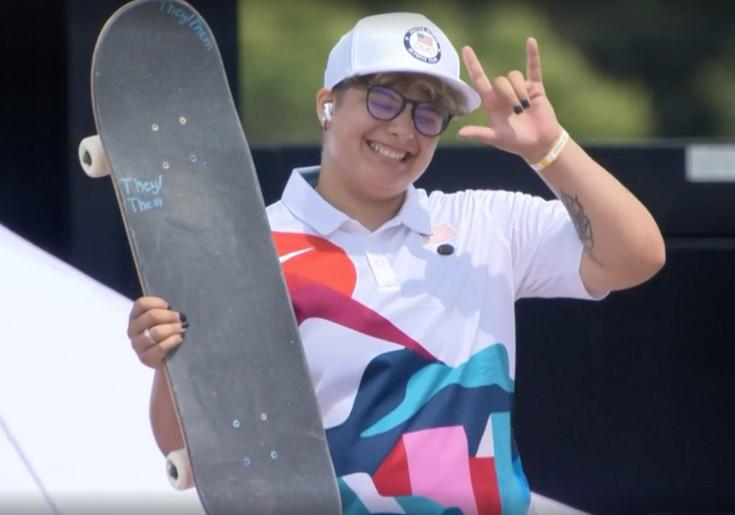 TOKYO – In a series of firsts for the Summer Olympic Games, Alana Smith left the Tokyo games with a sense of accomplishment and a couple of firsts. The 20-year-old non-binary skateboarder competing in the debut of their sport noted on their Instagram account, "My goal coming into this was to be happy and be a visual representation for humans like me."
Smith wrote: 'What a wild f***ing ride…My goal coming into this was to be happy and be a visual representation for humans like me. For the first time in my entire life, Im proud of the person I've worked to become. I chose my happiness over medaling. Out of everything I've done, I wanted to walk out of this knowing I UNAPOLOGETICALLY was myself and was genuinely smiling.
The feeling in my heart says I did that. Last night I had a moment on the balcony, I'm not religious or have anyone/anything I talk to. Last night I thanked whoever it was out there that gave me the chance to not leave this world the night I laid in the middle of the road. I feel happy to be alive and feel like I'm meant to be here for possibly the first time in a extremely long time. On or off day, I walked out of this happy and alive… Thats all I have ever asked for.
Thank you to all the incredible humans that have supported me through so many waves of life. I can't wait to skate for the love of it again, not only for a contest. Which is wild considering a contest helped me find my love for it again. 💛🤍💜🖤"
Smith's Olympic debut was slightly marred by their being misgendered during news coverage of their events by BBC commentators misgendering Smith discussing their performance, which led to protests from LGBTQ+ groups and allies including British LGBTQ+ advocacy group Stonewall UK.
Alana Smith (they/them), American pro-skater in the #Tokyo2020 Olympics has been repeatedly misgendered by journalists. We hope there will be swift corrections. All athletes deserve to be respected & celebrated as part of the games.#OlympicsForAll https://t.co/EO1JiHZOgT 💛🤍💜🖤

— Stonewall (@stonewalluk) July 27, 2021
During the competition, Smith proudly held up their skateboard, which featured their pronouns they/them written across the top. The misgendering was addressed by NBC Sports which issued an apology Tuesday for streaming coverage that misgendered Smith.
"NBC Sports is committed to—and understands the importance of—using correct pronouns for everyone across our platforms," the network said. "While our commentators used the correct pronouns in our coverage, we streamed an international feed that was not produced by NBCUniversal which misgendered Olympian Alana Smith. We regret this error and apologize to Alana and our viewers."
Alana Smith slaps, and I gotta say it was so incredibly cool to see someone so much like me thriving and expressing so much joy at the Olympics. pic.twitter.com/tA9bWWDcj4

— Mel Woods 🌾🌈 (@intothemelwoods) July 26, 2021
NBC also reported that this is the first Olympics in history that has featured skateboarding, with 16 athletes traveling to Tokyo to represent the United States. Smith qualified for the third Olympic spot in the women's street category after competing at the World Skate World Championships in 2019, according to Dew Tour, which hosts international skateboarding competitions.
According to Outsports, the online LGBTQ+ Sports magazine and NBC Sports, Smith is one of more than 160 openly LGBTQ athletes competing at this year's Tokyo Olympics and one of at least three openly nonbinary or Trans athletes.
Quinn, a midfielder for the Canadian women's soccer team who goes by only their first name, is the first openly Trans athlete and nonbinary athlete to compete in the games. Laurel Hubbard, a Trans woman from New Zealand will compete in the super heavyweight 87 kilogram-plus (192 pound-plus) weightlifting category on August 2.
World's largest LGBTQ sporting event returning to Las Vegas 
Registration open for the largest annual LGBTQ sporting event globally- Nominations are open for the 2nd annual Ken Scearce Leadership Award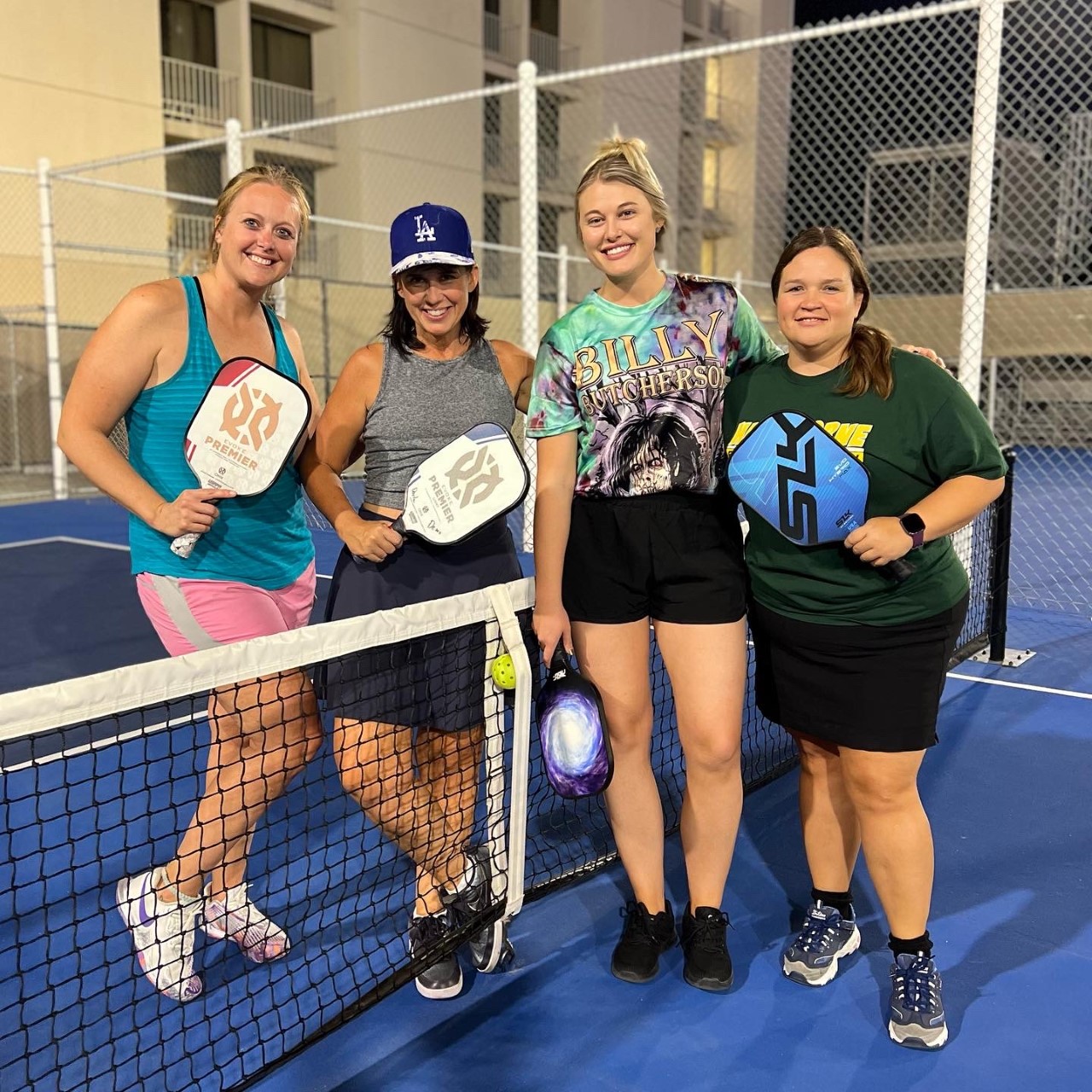 By John McDonald | LAS VEGAS – More than 10,000 athletes are expected in Las Vegas January 12-15, 2023 for the Sin City Classic. The event features 24 sports and draws participants from around the globe, said co-executive director Jason Peplinski.
"For a lot of people, LGBT sports are their safe space and they like to travel to be a part of an athletic family," Peplinski said.
Peplinski is commissioner of the Greater Los Angeles Softball Association (GLASA). His organization created the Sin City Classic back in 2008 as a way to provide a safe space for LGBT athletes to compete and connect.
"Sin City Classic continues to grow and evolve," Peplinksi said. "This year we see the addition of pickleball, one of the fastest growing sports in the world, and sand volleyball, adding to the diverse lineup of competitions and events that the festival offers. We're excited that the festival continues to expand and offers ways for all members of our diverse community to participate."
This is the Sin City Classic's first year of full operations since the COVID-19 pandemic and the Flamingo Hotel, the oldest hotel on the Las Vegas strip, is the host hotel. Lexus is the presenting sponsor and nightclubs Piranha and The Garden are hosting events during the MLK holiday weekend.
Additionally, nominations are open for the second annual Ken Scearce Leadership Award which honors the memory and legacy of the former executive director who passed away in 2021.
To sign-up or for more information, visit www.sincityclassic.org