Circuit court tosses lawsuit against Virginia guidelines for trans students
Challenging the enactment of non-binary and trans-inclusive school policies in Virginia is not a new occurrence.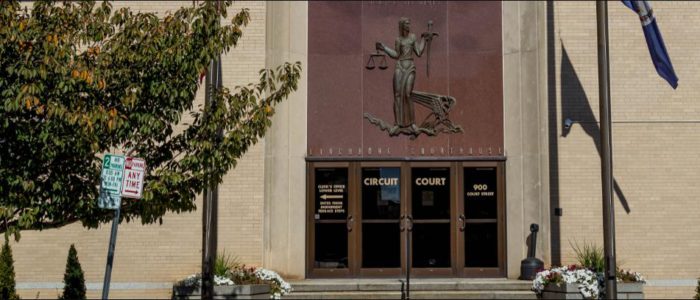 LYNCHBURG, Va. – Circuit Court Judge J. Frederick Watson on Tuesday dismissed a lawsuit that challenged the Virginia Department of Education's model policies for transgender students that are to be implemented for the 2021-2022 school year.
The VDOE introduced the policies in March to better protect and affirm trans and non-binary students in schools, considering they are more likely to face discrimination and harassment from their peers and students. The directives would require Virginia schools to allow them to use school bathrooms and locker rooms that conform to their gender identity and pronouns and a name that reflects their gender identity.
Several conservative organizations, including the Christian Action Network, and families whose children attend Lynchburg public schools had sought to overturn the VDOE's policies. The groups cited their need to protect their right to free speech and religion under the First Amendment.
Challenging the enactment of non-binary and trans-inclusive school policies in Virginia is not a new occurrence.
Tanner Cross, a Loudoun County teacher, was suspended in May after stating he would not use trans students' preferred pronouns. Circuit Judge James E. Plowman, Jr., who invoked Pickering v. Board of Education, a 1968 U.S. Supreme Court ruling in favor of a teacher that stated they have the right to provide commentary on issues of public importance without being dismissed from their position, reinstated Cross after he filed a lawsuit,
Equality Virginia on Tuesday a statement celebrated what they described as "a win for Virginia schools and students."
"This ruling is important progress and emphasizes the continued need to protect transgender and non-binary youth in Virginia," said Executive Director Vee Lamneck. "These policies will create safer classrooms and will reduce bullying, discrimination and harassment. It's imperative school boards adopt these policies as soon as possible because the lives of transgender students are at risk."
Equality Virginia, ACLU of Virginia, and more than 50 other organizations and school board leaders across the state filed an amicus brief earlier this month encouraging the court to deny the lawsuit.
The brief's arguments included references to historic lawsuits like Brown v. Board of Education and Grimm v. Gloucester City School Board that specifically addressed inequalities in schools for minority students.
While Tuesday's ruling is a win for LGBTQ rights advocates in education and their respective students, there still remains a final barrier to ensure that the VDOE's policies are sanctioned in the fall.
"The dismissal clears one statewide hurdle for the guidelines and limits future challenges," reports the Virginian-Pilot newspaper. "But it leaves the fight to continue at local school boards, which are currently debating how or if to implement policies before the start of the school year."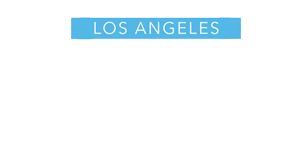 Judge's nationwide abortion pill ban 'could open the floodgates'
"You're not talking about just mifepristone," U.S. Department of Health & Human Services Secretary Xavier Becerra said on CNN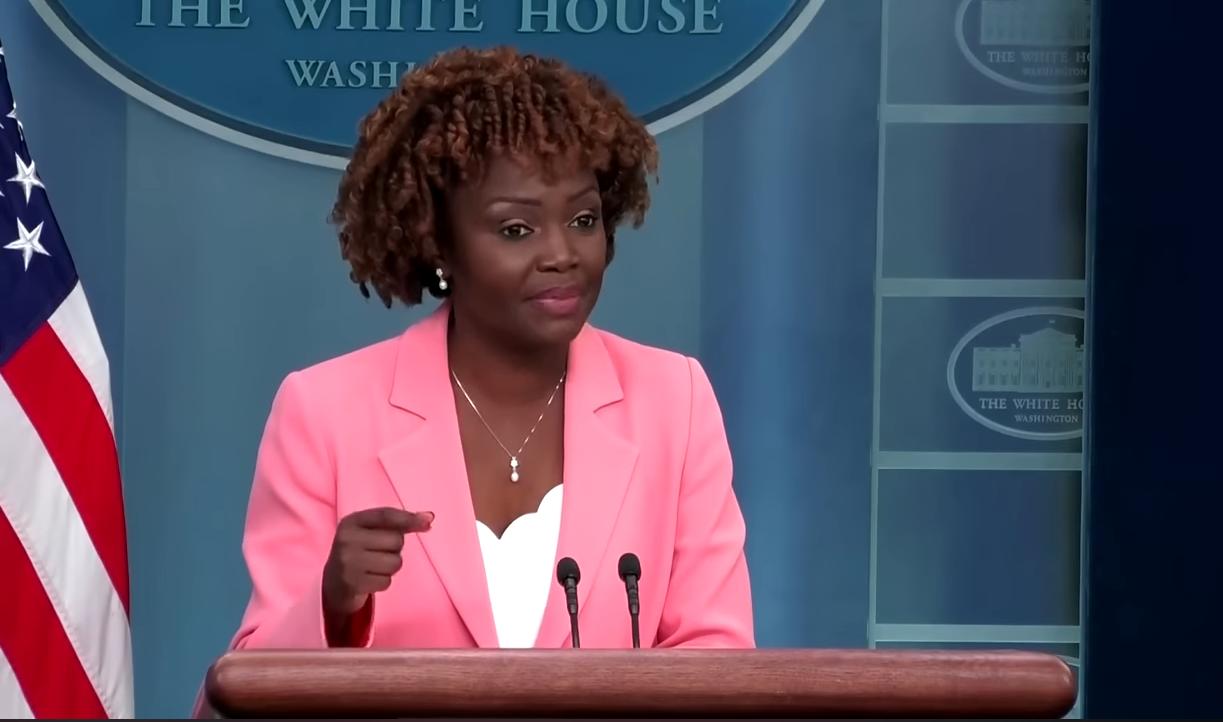 WASHINGTON – White House Press Secretary Karine Jean-Pierre told reporters Monday that Friday's decision by a Federal court in Texas to ban the nationwide sale and distribution of the abortion pill mifepristone "could open the floodgates for other medications to be targeted and denied to people who need them."
Following that ruling by Judge Matthew Kacsmaryk of the U.S. District Court for the Northern District of Texas, American Medical Association President Jack Resneck raised similar concerns in a statement warning that "upending longstanding drug regulatory decisions by the U.S. Food and Drug Administration (FDA)" would position "other drugs at risk of being subject to similar efforts."
"This ruling makes every medication on the market a potential target for political grandstanding," Whitman-Walker Institute Executive Director Kellan Baker told the Washington Blade by email.
"Now that Judge Kacsmaryk has decided that he knows more about medical evidence than the FDA, the entire foundation of the FDA's essential role in safeguarding access to medications is now subject to political attack," Baker said.
"You're not talking about just mifepristone," U.S. Department of Health and Human Services Secretary Xavier Becerra said during an appearance on CNN's "State of the Union" Sunday. "You're talking about every kind of drug. You're talking about our vaccines. You're talking about insulin. You're talking about the new Alzheimer's drugs that may come on."
Likewise, in an interview on Pod Save America that aired Tuesday, University of Michigan and former U.S. Supreme Court law clerk, law professor Leah Litman agreed drugs like HIV medications, along with vaccines like those targeting HPV and Covid, or even birth control pills, could be next.
Medicines for trans youth and adults, in some cases, have been targeted with legislation passed by conservative states to restrict access to guideline directed medically necessary interventions for the treatment of gender dysphoria.
And last year, in another Federal Texas court, that judge ruled that employers can deny health coverage for PrEP, a medication used to prevent the transmission of HIV.
More litigation lies ahead, along with more uncertainty
In his ruling in Alliance for Hippocratic Medicine v. FDA, Kacsmaryk had issued a stay on the Food and Drug Administration's conclusion that mifepristone is safe and effective, a finding the agency reached in 2000 that has since been buttressed by more than two decades of clinical evidence.
It was roundly denounced as unscientific, the product of the judge's longstanding and well documented ideological opposition to abortion.
The Biden administration was prepared for Kacsmaryk's decision, Jean-Pierre said: U.S. Attorney General Merrick Garland immediately ordered the Justice Department to appeal and seek a stay (of Kacsmaryk's stay) pending the outcome of additional litigation. On Monday the Department asked the U.S. Court of Appeals for the Fifth Circuit to halt implementation of the ruling.
Other powerful legal actors had also been on notice. On Monday, New York Attorney General Letitia James led a coalition of state attorneys general in challenging Kacsmaryk's ruling with an amici brief filed with the 5th Circuit.
Casting additional uncertainty into the mix was a separate ruling, just hours after Kacsmaryk's on Friday of last week, by Judge Thomas Rice of the U.S. District Court for the Eastern District of Washington, who ordered the FDA to make no changes to the availability of mifepristone.
The case in Washington was brought by attorneys general from 17 states and the District of Columbia in anticipation of Kacsmaryk's ruling, and the split decision means the matter is likely to be settled by the U.S. Supreme Court.
Some legal observers speculated that the Biden administration may be pushing for this outcome, hedging that even with its 6-3 conservative supermajority the Justices are likely to reject Kacsmaryk's analysis of the relevant facts on substantive or procedural grounds.
Still, and notwithstanding the fate of other medications or vaccines in the hands of Kacsmaryk or his ideological allies on the federal bench, the court's ruling raises other major concerns.
For example, can a federal judge circumvent the Congressionally ordained power of America's federal administrative agencies? If so, under which circumstances? How about the practice of forum shopping, by which litigants deliberately move to have their cases adjudicated by judges they expect will be most sympathetic? And what will all of this uncertainty mean for the global biopharmaceutical industry and the future of drug discovery in America?
One solution that was proposed by at least two Democratic members of Congress, Rep Alexandria Ocasio-Cortez (N.Y.) and Sen. Ron Wyden (Ore.): the Biden administration should simply ignore Kacsmaryk's ruling.
"I believe the Food and Drug Administration has the authority to ignore this ruling, which is why I'm again calling on President Biden and the FDA to do just that," Wyden said in a statement Friday.
"If they don't," warned the Senator, "the consequences of banning the most common method of abortion in every single state will be devastating."
"The courts rely on the legitimacy of their rulings, and what they are currently doing is engaging in an unprecedented erosion of their legitimacy," Ocasio-Cortez told Anderson Cooper during an interview on CNN Friday.
On Twitter, the Congresswoman addressed the backlash against her comments, explaining that Republicans have also ignored court orders in cases where they felt they were unlawful.
GOP are losing their mind over this, but there's precedent – including their own.

Courts ordered Trump to fully restore DACA. They ignored it w/ Republican support.

GOP operate in complete contempt for the law until they're in a position to shred Constitutional & human rights. https://t.co/kfxsdF5eKG

— Alexandria Ocasio-Cortez (@AOC) April 9, 2023
On Monday, the White House circulated an open industry letter signed by more than 200 pharmaceutical industry executives, which echoed criticisms of Kacsmaryk's ruling that noted his lack of formal education or training in science or medicine.
The executives' letter also argued the decision presents systemic risks to the drug discovery pipeline.
"As an industry we count on the FDA's autonomy and authority to bring new medicines to patients under a reliable regulatory process for drug evaluation and approval," the group wrote.
"Adding regulatory uncertainty to the already inherently risky work of discovering and developing new medicines will likely have the effect of reducing incentives for investment, endangering the innovation that characterizes our industry."