CDC extends eviction ban as White House pushes to get relief money out
The order expires on October 3 & applies in U.S. counties experiencing substantial & high levels of community transmission levels of COVID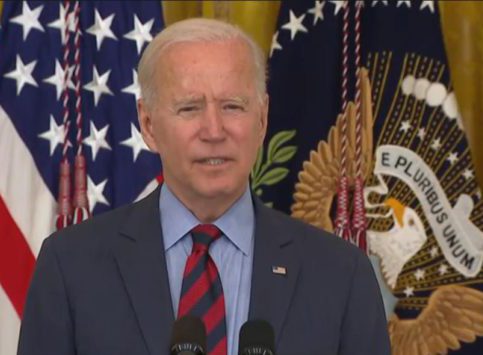 ATLANTA – The Centers for Disease Control and Prevention, CDC, on Tuesday issued a new moratorium on evictions that would last until October 3, while the White House spent the day trying to tamp down rising critique from Democrats and other groups angered over the decision to let the ban expire over the weekend.
Progressive lawmakers including Rep. Alexandria Ocasio-Cortez, (D-NY) and Missouri Democratic Representative Cori Bush, who has been camped outside on the steps of the U.S. Capitol building since Saturday midnight, were leading a passionate protest urging the White House to do more to prevent about 3.6 million Americans at risk of eviction saying that the administration was allowing vulnerable renters to lose their homes during a pandemic by not acting.
The freshman congresswoman once lived in her car as a young mother and identified with those Americans that would be negatively impacted. A point made in a tweet by MSNBC anchor and host Mehdi Hasan Tuesday after the evictions ban was extended.
When you elect people like @CoriBush to Congress, who comes from a very different background to most other members of Congress, you get very different tactics – and very different results. 👏🏽https://t.co/djgWifY26M

— Mehdi Hasan (@mehdirhasan) August 3, 2021
CDC Director Dr. Rochelle Walensky signed the order determining the evictions of tenants for failure to make rent or housing payments could be detrimental to public health control measures to slow the spread of SARS-CoV-2, the virus that causes COVID-19.
This order will expire on October 3, 2021 and applies in United States counties experiencing substantial and high levels of community transmission levels of SARS-CoV-2.
The eviction moratorium allows additional time for rent relief to reach renters and to further increase vaccination rates. In the context of a pandemic, eviction moratoria—like quarantine, isolation, and social distancing—can be an effective public health measure utilized to prevent the spread of communicable disease, the statement from the CDC read.
During an afternoon press conference, President Joe Biden addressed the extension of the ban by his administration.
Biden was asked, "On the evictions and the moratorium that lapsed on Saturday night: What is your strategy to prevent potentially millions of people from being evicted from their homes, given what we are told your administration is considering — a targeted moratorium — is likely to face legal challenges?"

In response the President said; "Any call for a moratorium based on the Supreme Court recent decision is likely to face obstacles. I've indicated to the CDC I'd like them to look at other alternatives than the one that is in pow- — in existence, which the Court has declared they're not going to allow to continue. And the CDC will have something to announce to you in the next hour to two hours."
Another reporter asked, "Mr. President, a question on COVID, if I could, really quickly. It's the eviction moratorium. Can you explain a little bit more why it took so long to have a possible eviction moratorium be put into place? There was — there are people — this expired on Saturday. I'm wondering — there are folks who are saying it took too long for this to happen."
Biden responded; "Well, look, the courts made it clear that the existing moratorium was not constitutional; it wouldn't stand. And they made that clear back in, I guess, July 15th or July 18th.

In the meantime, what I've been pushing for and calling for is we have billions of dollars that were given to states to provide for rent and utilities for those people who can't afford to stay in their homes because they can't — an apartment — they can't pay their rent. And so, we're urging them to distribute those funds to the landlords. I believe that would take care of the vast majority of what needs to be done to keep people in their — in their ho- — in their apartments now.

And so that's what we're working on. Some states have done it and some communities have, but they have not. The money is there. It's not — we don't have to send it out. It's been sent out to the states and counties — billions of dollars — for the express purpose of providing for back rent and rent for the people who are in the middle of this crisis. And that's there; that's what we're pushing now. And we've been pushing that. That's the immediate thing to do."
The CDC identified a legal authority for the new, different moratorium for areas with high and substantial increases in COVID-19 infections.
There have been difficulties ensuring the federal housing aid makes it to renters and landlords with many saying that some states are reporting a lot of logistical problems in dispersing their funds, from websites getting overloaded and crashing to renters not being able to track down all the verification documents.
During a teleconference briefing Tuesday with House Democrats, Treasury Secretary Janet Yellen told lawmakers the work was underway to ensure the federal housing aid makes it to renters and landlords. She provided data so that lawmakers could see how their districts and states are performing with distributing the relief, according to a person on the call, Voice of America reported.
The Chair of the House Financial Services Committee, Democratic California Congresswoman Maxine Waters, has been urging the Treasury secretary to use her influence to push states to get the money out to renters and landlords.
After the CDC's announcement, Rep. Waters released a statement thanking President Biden "for listening and for encouraging the CDC to act! This extension of the moratorium is the lifeline that millions of families have been waiting for."
ACLU: 120 new anti-LGBTQ bills in the first few weeks of 2023
"Across the country, trans people & families are gearing up to fight back- prevent every one of these bills from becoming law"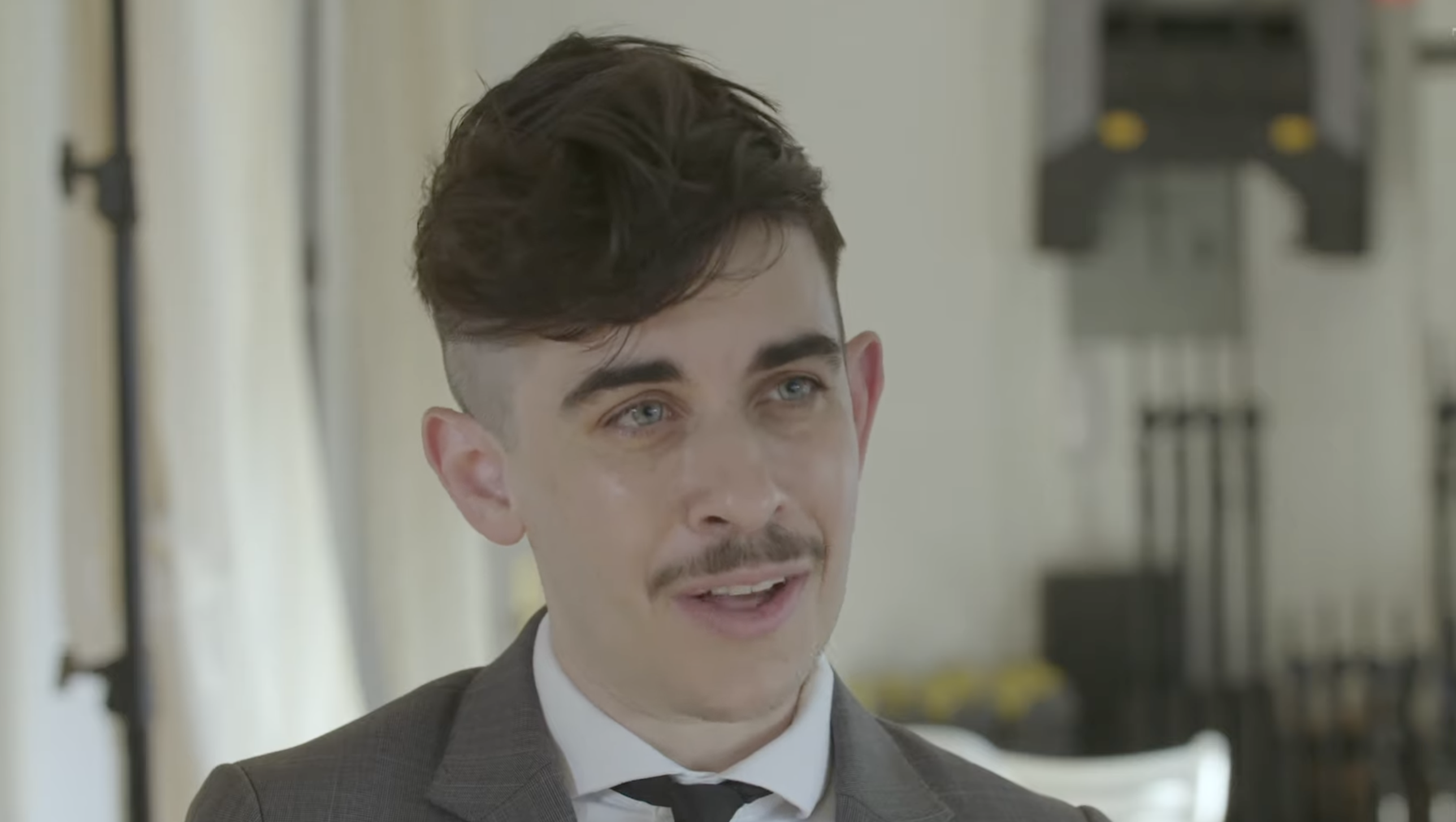 NEW YORK – Lawmakers across the country have introduced more than 120 anti-LGBTQ bills so far this year, according to a press release issued Thursday by the ACLU, America's largest and best-known litigation and lobbying group for individual rights and civil liberties.
In a press release announcing the findings, the ACLU introduced a digital dashboard, which summarizes the proposed anti-LGBTQ policies, organizes the bills by category, and tracks their progress through state legislatures.
"These bills represented a coordinated effort to deny transgender people our freedom, our safety, and our dignity," said Chase Strangio, deputy director for transgender justice at the ACLU's LGBTQ & HIV Project.
"Across the country, trans people and our families are gearing up to fight back and prevent every one of these bills from becoming law," he said in the press release.
Last year, the ACLU reports there were a record breaking 278 bills targeting LGBTQ people, of which 20 have become law. The group's litigation team has fought against "bills across the country restricting access to gender-affirming health care, barring trans people from updating identity documents, and denying transgender students equal access to school facilities and activities, as well as defending inclusive policies from political and legal attacks."
Additionally, the ACLU has brought lawsuits challenging book bans that target materials with LGBTQ characters or themes and represented parties in litigation over a Texas law that criminalizes parents who facilitate their trans children's access to guideline directed, medically necessary healthcare treatments and procedures.
The number of new anti-LGBTQ legislative proposals seen in the first few weeks of 2023 is especially remarkable considering that some state legislatures have not yet begun filing new bills.
In a Washington Blade article published Wednesday, activist and legislative researcher Erin Reed said that in addition to the fact that lawmakers are now on track to eclipse last year's record number of anti-LGBTQ bills, the proposals introduced so far this year have tended to be more extreme and cruel than in years past.
The ACLU has categorized them in seven primary focus areas: healthcare access, schools and education, free speech and expression, access to accurate IDs, Weakening Civil Rights Laws, Public Accommodations, and Other Anti-LGBTQ Bills.
The ACLU's press release describes each of these types of legislative proposals:
Health Care Access

Lawmakers are targeting access to medically-necessary health care for transgender people. Many of these bills ban affirming care for trans youth, and can even create criminal penalties for providing this care. 35 bills target health care access for transgender people.

Schools & Education

State lawmakers are trying to prevent trans students from participating in school activities like sports, force teachers to out students, and censor in-school discussions of LGBTQ people and issues. 58 bills target LGBTQ rights in schools and educational settings.

Free Speech & Expression

Despite the safeguards of the First Amendment's right to free expression, politicians are fighting to restrict how and when LGBTQ people can be themselves, limiting access to books about them and trying to ban or censor performances like drag shows. 19 bills target freedom of speech and expression for LGBTQ people.

Access to Accurate IDs

These bills attempt to limit the ability to update gender information on IDs and records, such as birth certificates and driver's licenses. Four bills target the right to accurate identity documents for transgender people.

Weakening Civil Rights Laws

These bills attempt to undermine and weaken nondiscrimination laws by allowing employers, businesses, and even hospitals to turn away LGBTQ people or refuse them equal treatment. Seven bills seek to weaken existing civil rights laws.

Public Accommodations

These bills prohibit transgender people from using facilities like public restrooms and locker rooms.

Other Anti-LGBTQ Bills

These bills don't quite fit in any of the other categories, but nonetheless target the rights of LGBTQ people. Examples include restrictions on marriage and bills preempting local nondiscrimination protections. Five bills target LGBTQ people and rights, including proposed amendments to define transgender people out of existence.