Federal authorities arrest three men in connection with trans Puerto Rico woman's murder
Alexa Negrón Luciano was killed on Feb. 24, 2020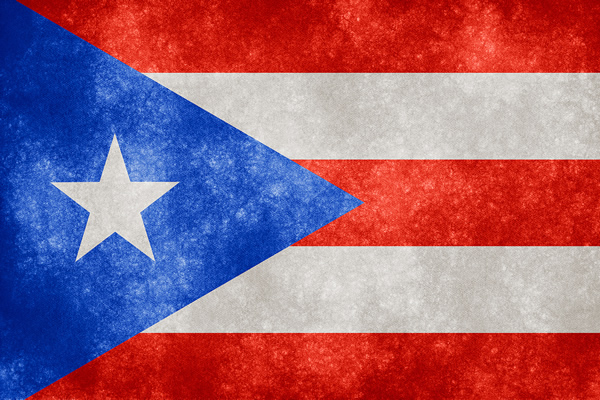 TOA BAJA, Puerto Rico — Federal authorities have arrested three men in connection with the 2020 murder of a homeless transgender woman in Puerto Rico.
David Begnaud of CBS News reports the Justice Department's Civil Rights Division has charged Anthony Lobos Ruiz, Jordany Laboy Garcia and Christian Rivera Otero under the Matthew Shepard and James Byrd Jr. Hate Crimes Prevention Act of 2009 for allegedly harassing Alexa Negrón Luciano on Feb. 24, 2020, and shooting at her with a paintball gun.
Negrón was later killed in Toa Baja, a municipality that is about 15 miles west of San Juan. The murder took place hours after police responded to a report that Negrón was "peeping" on people who were using a public restroom.
Pedro Julio Serrano, founder of Puerto Rico Para [email protected], a Puerto Rican LGBTQ rights group, on Friday noted to the Los Angeles Blade that Puerto Rican authorities never filed charges in connection with Negrón's murder.
Begnaud notes Lobos, Laboy and Rivera have not been charged with murder in the case.
BREAKING: The U.S. Justice Dept's Civil Rights Division has charged 3 men in Puerto Rico with a conspiracy to commit a hate crime against 'Alexa', a transgender woman who was murdered on the island in 2020. Details of what the suspects allegedly did is below in this thread:

— David Begnaud (@DavidBegnaud) August 6, 2021
Negrón was one seven trans Puerto Ricans who were known to have been murdered on the island in 2020.
Puerto Rico's hate crimes law includes both sexual orientation and gender identity, but prosecutors in the U.S. commonwealth rarely apply them. Serrano and the other activists have described the Puerto Rican government's response to anti-LGBTQ hate crimes as woefully inadequate.
The Justice Department last spring charged the two men who allegedly murdered two trans women in Humacao, a municipality near Puerto Rico's southeast coast, under the federal hate crimes law. A state of emergency declaration over gender violence in Puerto Rico that Gov. Pedro Pierluisi issued earlier this year includes LGBTQ people.