Quinn becomes first trans, non-binary Olympic gold medalist
"I'm getting messages from young people saying they've never seen a trans person in sports"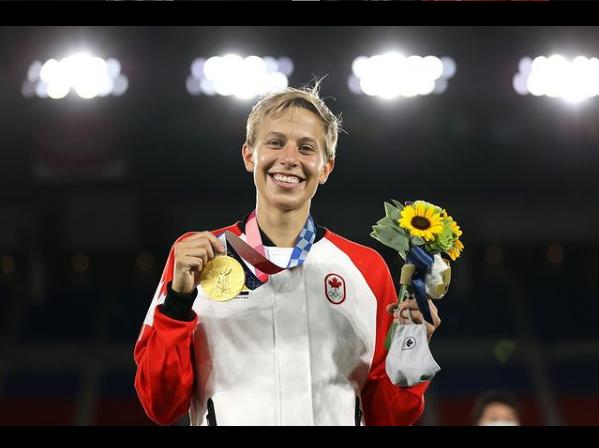 TOKYO – Quinn became the first openly transgender, non-binary athlete to win an Olympic gold medal on Friday in another trailblazing moment at the Tokyo Olympic Games for the marginalised LGBTQ+ community.
The 25-year-old, who goes by a single name and uses the pronouns "they" and "their," started the gold-medal soccer match playing on the Canadian women's soccer team against Sweden's, which saw a win cinched by the Canadians following a dramatic penalty shootout. 
Debuting in 2014 and winning bronze at the 2016 Rio Games playing for the Canadian team, Quinn only came out publicly as transgender and nonbinary in a September 2020 Instagram post but said they identified that way in private for a longer duration. 
"I wanted to be my authentic self in all spheres of my life and one of those is being in a public space," Quinn said at the time. "So that was one of the reasons behind it, because I was tired of being misgendered and everything like that."
Quinn, who plays with the Seattle-based OL Reign in the US National Women's Soccer League, has also not faced obstacles and controversy about their presence on the Canadian women's team, in part because those athletes who transition from female to male do not attract the same scrutiny because they are not considered to have the inherent physical advantages of those born male.
"I am considered maybe one of the most digestible versions of what it means to be trans," the Quinn told the OL Reign club website in an interview last year on National Coming Out Day. "I'm white, I'm trans-masculine. I want my story to be told because when we have lots of trans visibility that's where we start making a movement and start making gains in society."
This year's Tokyo Olympics has seen increased visibility for LGBTQ athletes. "(I'm) getting messages from young people saying they've never seen a trans person in sports before," Quinn told the CBC after Canada beat Team USA's Women's Soccer 1-0 to make the final.
"Athletics is the most exciting part of my life…. If I can allow kids to play the sports they love, that's my legacy and that's what I'm here for," they said.
Anti-Trans activists claim trans women have an advantage at darts
Victoria Monaghan became the first trans woman to ever compete in the WDF World Darts Championship in England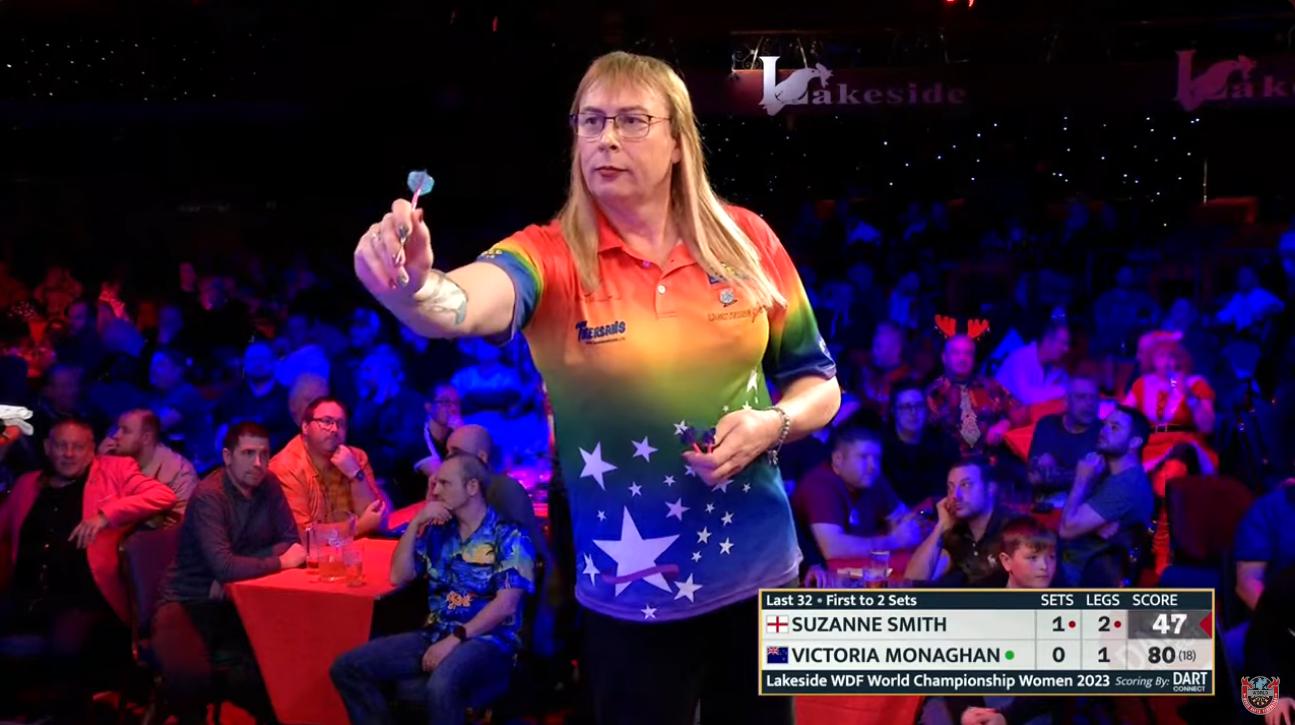 By Erin Reed | WASHINGTON – In recent years, those lobbying for restrictions on transgender individuals have focused heavily on sports. Some of the most influential anti-trans lobbyists in this arena, such as Terry Schilling of the American Principles Project, have stated that sports are an easy way to sell anti-trans policies to people who might otherwise reject discrimination.
Initially, the attacks on sports focused on contests of extreme endurance, such as elite swimming. Lately, however, these bans have entered new arenas. Now, there is a new sport where transgender participation is causing controversy: darts.
On Sunday, December 3rd, Victoria Monaghan made history as the first transgender woman to compete in the World Darts Federation's World Darts Championship. Monaghan, who has played darts since she was 12, mentioned that the New Zealand Darts Council has been incredibly supportive of her participation.
However, recently, after qualifying for the international tournament, opponents of transgender rights attacked her participation. They argued that transgender women should be banned from women's darts, claiming her participation was unfair due to supposed "biological advantages."
Martina Navratilova, a famed retired tennis player known for making anti-trans comments, decried Monaghan's participation, asking, "how the fuck is this acceptable?" The UK-based organization Fair Play For Women, which opposes transgender participation in sports, ridiculed Monaghan for participating, referring to her as a man.
One commentator claimed that trans women had physical advantages such as being able to throwing harder. One of the most outlandish claims, however, came from Dr. Linda Duffy, a sports psychology professor at Middlesex University. She stated that trans women have an advantage due to "cognition and brain structure."
See Dr. Duffy's comments here:
Quickly, however, people criticized the idea that trans women have an advantage in darts. Mark Grimshaw, a UK comedian, noted that the conversation swiftly shifted towards the notion that "women's brains are biologically cognitively inferior to men," ridiculing this idea as blatantly misogynistic.
TakedownMRAs, a Twitter account focused on opposing men's rights activism, also ridiculed the notion that trans women have an advantage in darts. Even some who generally support bans on trans individuals expressed concerns, with one person stating, "okay, this is giving the trans movement ammo."
There is no evidence supporting the idea that transgender women have a biological advantage in darts. Physical attributes such as strength or height are not significant in the game. For instance, one of the all-time best players, Phil Taylor, who is 5'8″, played in a World Darts Championship tournament at 59 years old. Similarly, there is no proof that transgender women possess a "cognitive advantage" over cisgender women in darts.
Recently, transgender participation in sports with no conceivable arguments for any "biological advantage" has come under fire. This is particularly evident in sports like pool. The same group that is attacking Monaghan's participation in darts also targeted a transgender pool player for participating in a pool tournament.
Additionally, transgender participation in chess has recently faced scrutiny from FIDE, the leading international chess organization. FIDE stated that trans women "do not have any right" to compete in women's chess categories.
As for Monaghan, she lost in the first round of the tournament. The woman she competed with, Suzanne Smith, gendered her correctly and stated that it was a hard won game that she was glad to get under her belt. Despite the hate that she is receiving from those who oppose her participation, Monaghan states that this is not the norm.
"Most of the women darts players have been really supportive," she wrote in an article released the day of her match. "and the others are starting to come around."
****************************************************************************
Erin Reed is a transgender woman (she/her pronouns) and researcher who tracks anti-LGBTQ+ legislation around the world and helps people become better advocates for their queer family, friends, colleagues, and community. Reed also is a social media consultant and public speaker.
Follow her on Twitter (Link)
Website here: https://www.erininthemorning.com/
******************************************************************************************
The preceding article was first published at Erin In The Morning and is republished with permission.