Hungary restricts sale of children's books with LGBTQ themes
Decree part of government's continued anti-LGBTQ crackdown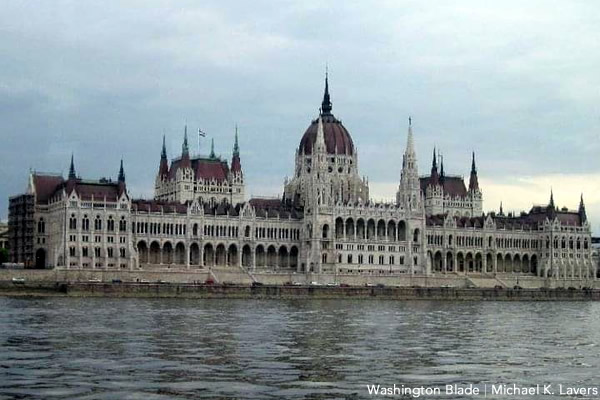 BUDAPEST, Hungary — Hungary on Aug. 6 issued a decree that restricts the sale of children's books with LGBTQ-specific themes.
Reuters reported the decree mandates bookstores to sell children's books that Prime Minister Viktor Orbán's government has concluded promote homosexuality in "closed wrapping."
The decree requires bookstores to sell children's books that Orbán's government says promote sex-reassignment surgery and contain "explicit" descriptions of sexuality separately. Reuters also reported the decree prohibits the sale of these books within 656 feet (200 meters) of a school or a church.
The decree is the latest in a series of steps Orbán's government has taken to rollback LGBTQ rights in Hungary.
The European Commission has announced it will take legal action against Hungary over a law banning the promotion of homosexuality and sex-reassignment surgery to minors took effect last month. Fox News' Tucker Carlson last week defended Orbán while he broadcast his show from Hungary.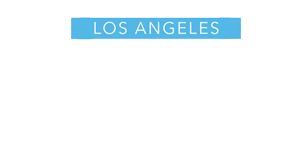 French National Assembly moves to ban conversion therapy
Country's Senate will now consider measure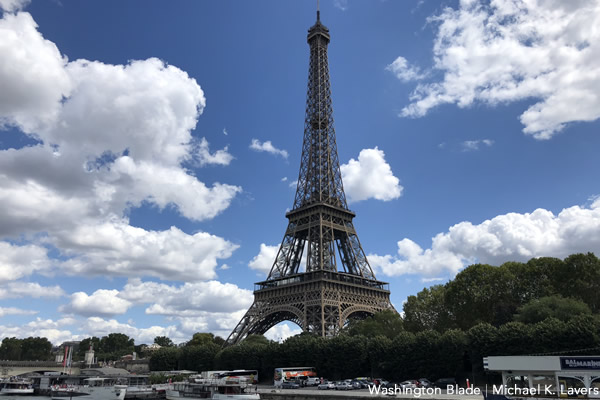 PARIS—Members of France's National Assembly on Tuesday unanimously approved a bill that would ban so-called conversion therapy in the country.
Têtu, a French LGBTQ magazine, reports conversion therapy practitioners would face two years in prison and a €30,000 ($34,652.55) fine. Those who administer the widely discredited practice to a minor would face three years in prison and a €45,000 ($51,978.82) fine.
Practitioners could also lose their medical license for up to 10 years.
The bill, which a member of President Emmanuel Macron's party introduced, now goes to the French Senate.
Malta is one of the handful of countries that ban conversion therapy.
Lawmakers in Finland, New Zealand and Canada are considering measures that would prohibit the practice.
Car parking for LGBTQ diversity- instead gets lots of negativity
While some input was positive a greater majority took to social media platforms including Twitter & were uniformly negative in their reaction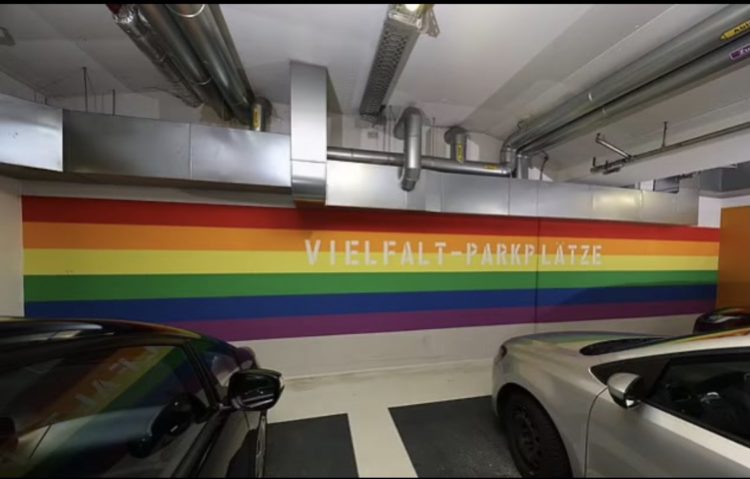 HANAU, Germany – A German firm that manages car parking structures in this mid-size city located East of Frankfurt am Main is under criticism for its dedication of reserved parking for LGBTQ+ people and migrant drivers.
The firm, Hanauer Parkhaus GmbH, which manages contracted parking with various municipalities located in the greater Frankfurt Rhine-Main Metropolitan Region in Central Germany, had set aside three reserved parking spots specially for the LGBTQ drivers and migrants as they have a "special need for protection and security in public spaces," a company official told media outlets.
The three reserved parking spots are next to each other and are near to the main exit of the multi-story parking structure. Additionally Hanauer Parkhaus had a mural of the LGBTQ Pride flag painted on the back wall and for increased security added security cameras which are monitored by its employees.
The company and the city had hoped that this move would be seen as affirming of both the LGBTQ+ community and the migrant community which are often the targets of hateful rhetoric. While some input from residents and others was positive, a greater majority who took to social media platforms including Twitter were uniformly negative in their reactions.
Kinder-und Altersarmut, alleinerziehende Mütter am finanziellen Limit, Rentner die vom Flaschenpfand u Resten aus Mülltonnen leben müssen.
Aber für Stadtrat Thomas Morlock in Hanau gibt es nichts wichtigeres als ein Zeichen für Toleranz zu setzen.
"Drei neue Vielfalt-Parkplätze" pic.twitter.com/GL3M59dJFK

— Lexa W. 🇩🇪 (@rebew_lexa) September 28, 2021
Translates as: "Child and old age poverty, single mothers at their financial limit, pensioners who have to live on bottle deposits and leftovers from garbage cans. But for City Councilor Thomas Morlock in Hanau there is nothing more important than setting an example for tolerance. "Three new diversity parking places."
The former Chairwoman of the Nevada State Republican Party also weighed in:
Hanau, Germany will be introducing reserved "diversity" parking spaces for LGBT or migrant drivers.

How will they verify this?

— Amy Tarkanian (@MrsT106) October 1, 2021
This tweet from a user in the UK brought a litany of homophobic responses:
NEW – A car park located in Germany has unveiled dedicated parking spaces reserved for LGBTQ and migrant drivers.

The aim is to help people who feel "a special need for protection". pic.twitter.com/FeGDl6NPma

— BristolBlues 🇬🇧🇬🇧 (@BristolBlues40) October 1, 2021
Some of those responses included;

[email protected]_Hero·Replying to @BristolBlues40 and @NKrankieI'm feeling gay today, I think I will park in one of those rainbow spaces.
[email protected]·Replying to @BristolBlues40 and @SammieJack3They're really trying to spark some 'far-right' action and get some nasty posts that they can use to usher in a new age of censorship
Adrian Perkinson @TheBritishChap7Replying to @MailOnlineThis screams "Discrimination"!!! At this point in time, I'm beginning to wonder if these officials are just trying to annoy the majority.
Thomas Morlock, the chairman of the board of Hanauer Parkhaus GmbH and an elected city councilor in Hanau told local media that the spaces were created as a "conspicuously colorful symbol" for "diversity and tolerance", and that they don't necessarily have to be used by a "separate group of people."
Still there were more negatives expressed than positives; "LGBT people are people, we shouldn't be treating them differently from others. Although the intentions here are good. We're now separating ourselves by parking spaces. Dear lord," one local remarked on Twitter.
1. Sure fire way you get your car vandalised by the mindless. 2.Pointless segregation 3. How on earth can this be monitored and finally no one would really want this.

— Stuart (@StuartGooner) October 1, 2021
Two transgender women elected to German Bundestag
New government urged to expand LGBTQ rights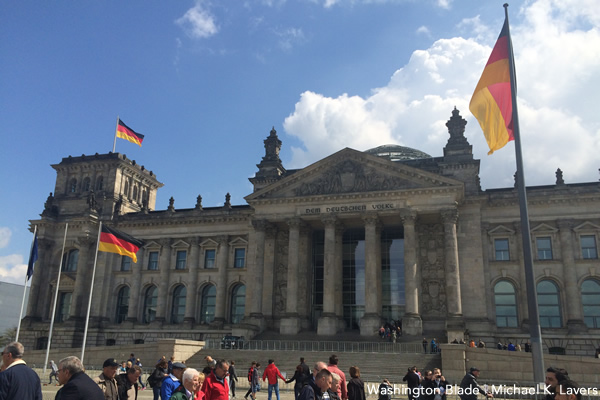 BERLIN — Activists in Germany continue to celebrate Sunday's election of two transgender women to the country's parliament.
Tessa Ganserer of the Green Party is from Bavaria. Nyke Slawik, who is also a member of the Green Party, is from North Rhine-Westphalia.
Joschua Thuir, a police inspector who is an instructor at a German Federal Police center for basic training and further education. He is also the trans ambassador of VelsPol Deutschland, an NGO that represents LGBTQ police officers in the country.
Thuir on Tuesday told the Washington Blade that Ganserer has worked with him on trainings for police officers. Thuir said Ganserer and Slawik's election is "a really, really big opportunity for us as a trans community to have speakers now in the German Bundestag who are trans by themselves."
"It's much more impressive to listen to people who are in those situations instead of people who talk about people who are in those situations," said Thuir.
Julia Monro of the German Association for Trans Identity and Intersex People agreed.
"It is a big signal to the world that Germany is a country with diversity," she told the Blade.
Election results are 'great opportunity' for LGBTQ rights
Vice Chancellor Olaf Scholz of the center-left Social Democratic Party of Germany will likely succeed long-time Chancellor Angela Merkel of the Christian Democratic Union. A coalition government will need to form because Scholz did not receive a majority of the votes in Sunday's election.
Henry Engels of the Lesbian and Gay Association in Germany on Monday in a statement congratulated Scholz. Engels also said the election results are "a great opportunity for the improvement of LGBTI rights in Germany."
"The increase in votes for the SPD (Social Democratic Party of Germany), Greens and FDP (Free Democratic Party) also shows that voters want a queer-politically progressive government," said Engels. "We call for a government to be formed that, after the paralysis of the last legislature, now seizes the opportunity for a queer political awakening, and we expect the Greens, FDP and SPD to implement their queer political election promises. For us, only a coalition is acceptable that brings real change in a timely manner."
The Lesbian and Gay Association specifically urged the new German government to develop "a national action plan against LGBTI hostility" and to amend Article 3 of the country's Basic Law to specifically ban discrimination based on gender identity and sexual orientation throughout Germany. The Lesbian and Gay Association also called for "gender self-determination" and the admission of LGBTQ refugees into Germany.