If a nation? 'Team LGBTQ' ranked 11th in medal tally at Tokyo Olympics
182 publicly out gay, lesbian, bisexual, transgender, queer and nonbinary athletes were in Tokyo for the Summer Olympic Games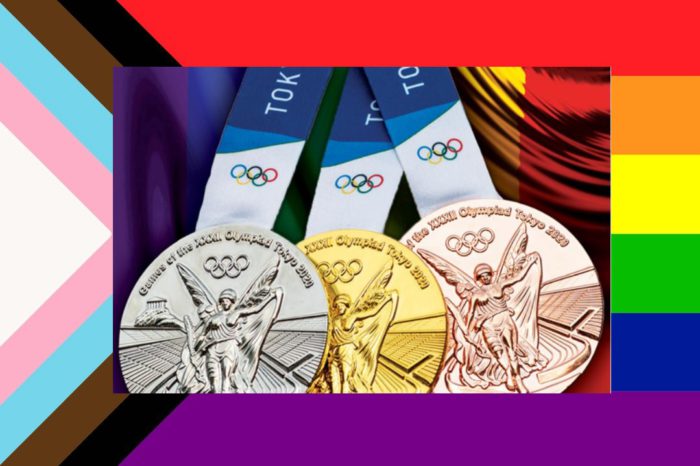 TOKYO – Delayed by the coronavirus pandemic by one year and then held under tight restrictions including no spectators or cheering fans in the stands, the Tokyo Olympics drew to a close Sunday with one group of athletes, LGBTQ+ Olympian competitors, having made historic gains.
Affectionately labeled "Team LGBTQ" by OutSports magazine, at least 182 publicly out gay, lesbian, bisexual, transgender, queer and nonbinary athletes were in Tokyo for the Summer Olympic Games, more than triple the number who participated at the 2016 Rio Summer Olympic Games, the magazine reported.
"In fact, if the LGBTQ Olympians competed as their own country — affectionately labeled "Team LGBTQ" by Outsports — they would rank 11thin the total medal count (right behind France and before Canada), with 32 team and individual medals: 11 gold, 12 silver and nine bronze," reflected NBC Out.
30 different countries were represented by at least one publicly out LGBTQ+ athlete covering 34 sports, including the first trans Olympians, Team New Zealand's weightlifter, Team USA's Reserve BMX racer Chelsea Wolfe, and Team Canada's Quinn, the 25-year-old, soccer player who goes by a single name and uses the pronouns "they" and "their."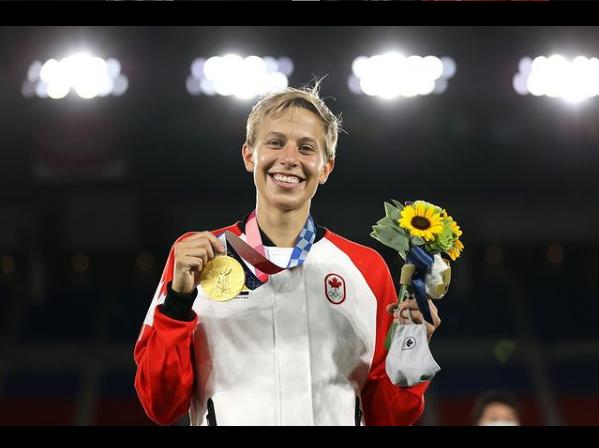 The most notable Olympic medal win was that of Canadian Women's Soccer midfielder Quinn, who became the first openly transgender, non-binary athlete to win an Olympic gold medal in another trailblazing moment at the Tokyo Games for the marginalised LGBTQ+ community.
Photo via Instagram
In another Olympic triumph, 27-year-old British diver Tom Daley secured his first Olympic Gold medal alongside teammate Matty Lee winning the gold with a score of 471.81 in the men's synchronized diving narrowly besting the defending champions, China's Cao Yuan and Chen Aisen by just 1.23 points. For Daley it was his fourth career Olympic medal including a Bronze Medal won in the Men's 10m platform completion at Tokyo as well.
Outsports and NBC Out published the following list of medalists;
The gold medalists were Brazilian swimmer Ana Marcela Cunha for the 10-kilometer event; French martial artist Amandine Buchard for mixed team judo; Venezuelan track and field athlete Yulimar Rojas for the triple jump; Irish boxer Kellie Harrington; New Zealand rower Emma Twigg; U.S. women's basketball team members Sue Bird, Chelsea Gray, Brittney Griner, Breanna Stewart and Diana Taurasi; American 3-on-3 basketball player Stefanie Dolson; Canadian women's soccer team members Quinn, Kadeisha Buchanan, Erin McLeod, Kailen Sheridan and Stephanie Labbe; French handball players Amandine Leynaud and Alexandra Lacrabère; New Zealand rugby players Gayle Broughton, Ruby Tui, Kelly Brazier and Portia Woodman; and, of course, British diver Tom Daley, who finally took home the gold for synchronized diving at his fourth Games.
NBC Out's Dan Avery noted that after she earned silver for the Philippines, featherweight boxer Nesthy Petecio told reporters, "I am proud to be part of the LGBTQ community," according to the Philippine Daily Inquirer,
"Let's go, fight!" she added. "This fight is also for the LGBTQ community."
"The presence and performance of these out athletes has been a huge story at these Games," Outsports founder Cyd Zeigler told NBC Out in an email. "30% of all the out LGBTQ Olympians in Tokyo won a medal, which means they didn't just show up, they also performed at a very high level."
German soccer federation: Trans players can decide their team to play on
"This new regulation on playing rights will provide an important foundation to allow players with diverse gender identities to play football"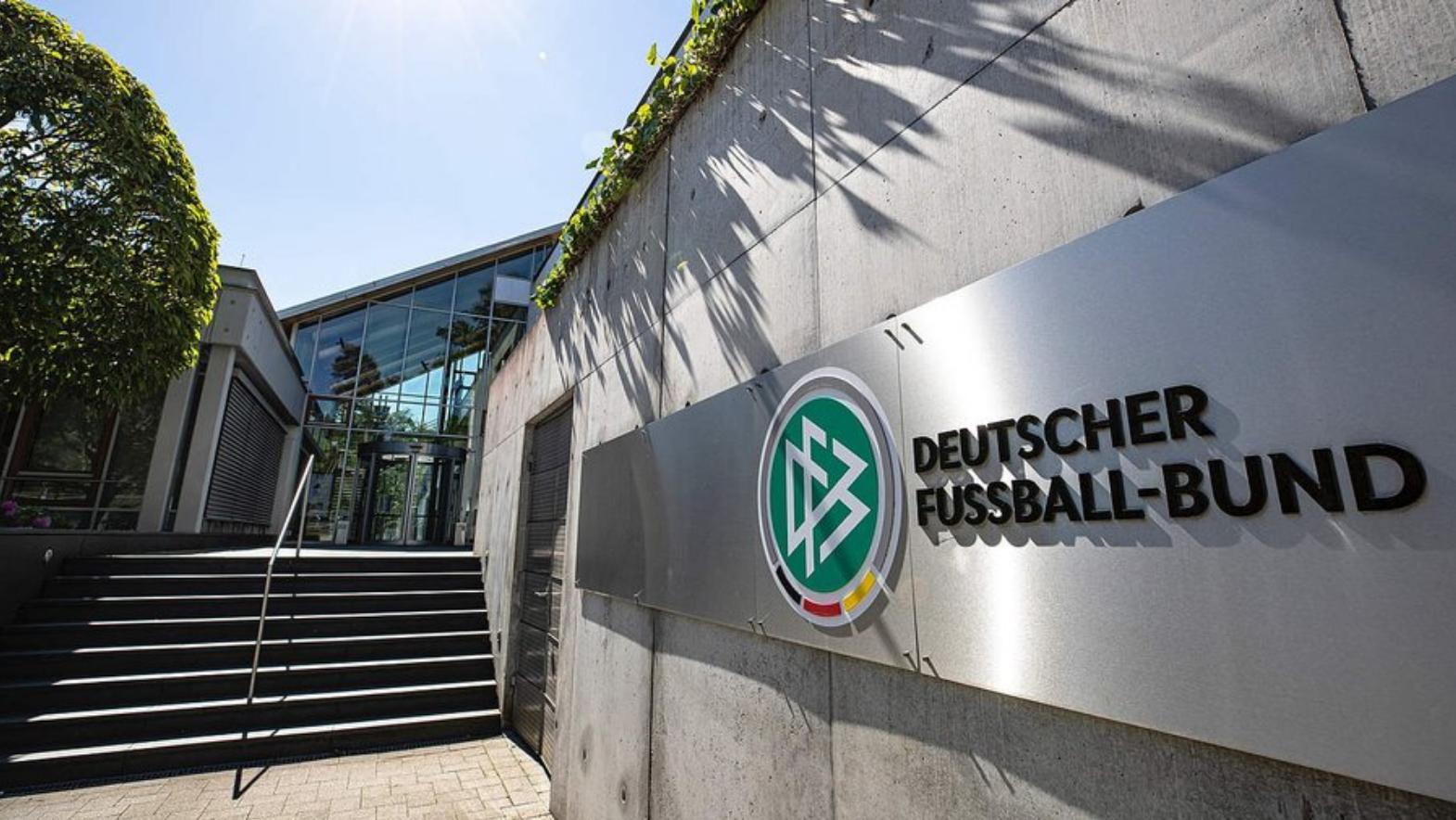 FRANKFURT – The German Football Association (Deutscher Fußball-Bund e.V.) this week issued new regulations and rules governing all transgender, intersex and non-binary players. On Thursday the governing soccer body passed a new regulation that takes effect as of the start of the upcoming 2022-23 season allowing all trans, intersex and non-binary players to decide for themselves whether to compete on men's or women's teams.
The DFB also specified that as long as the player's health is not affected by playing sports while taking medication, they can continue to participate in the sport. Under the new regulation, this would not be considered as doping.
This marks a departure from the recent trend and actions of other international sports governing associations such those taken earlier this month by the swimming's world governing body FINA, which meeting in the Hungarian capital city of Budapest, voted to restrict transgender athletes from elite women's competitions.
FINA said their action was necessary to determine eligibility criteria because of the "biological performance gap" that appears between males & females.
Thomas Hitzlsperger, the DFB's diversity ambassador, said "Football (soccer) stands for diversity, a value that the DFB also promotes. This new regulation on playing rights will provide an important foundation to allow players with diverse gender identities to play football."
Sabine Mammitzsch, the vice president for women's and girls' football (soccer) welcomes the regulation telling media outlets:
"The national and regional associations and also those responsible at grassroots level have signaled for some time that there is uncertainty around how to treat trans, intersex and non-binary players in practice. They therefore welcome the introduction of a far-reaching, nationwide regulation on the playing rights of these groups."
NBC News' Andrea Mitchell talks to Billie Jean King on impact of Title IX
The impact of Title IX on women's sports is significant. The law opened doors and removed barriers for girls and women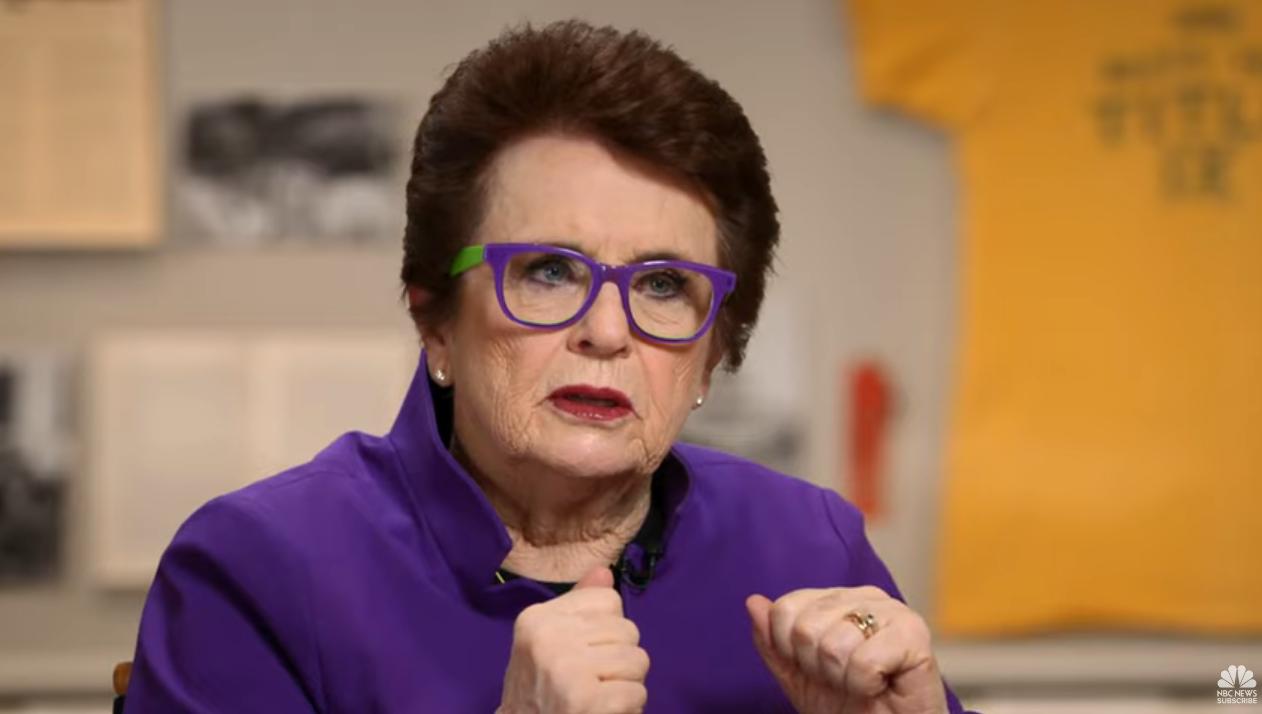 NEW YORK – This week marks the 50th anniversary of Title IX which was signed into law June 23, 1972 by then President Richard Nixon. It prohibits sex-based discrimination in any school or any other education program that receives funding from the federal government.
Title IX states: No person in the United States shall, on the basis of sex, be excluded from participation in, be denied the benefits of, or be subjected to discrimination under any education program or activity receiving Federal financial assistance.
Two years after Title IX was signed into law, King founded the Women's Sports Foundation in 1974. In 1971, before Title IX passed, only 1% of college athletic budgets went to women's sports programs. At the high school level, male athletes outnumbered female athletes 12.5 to 1.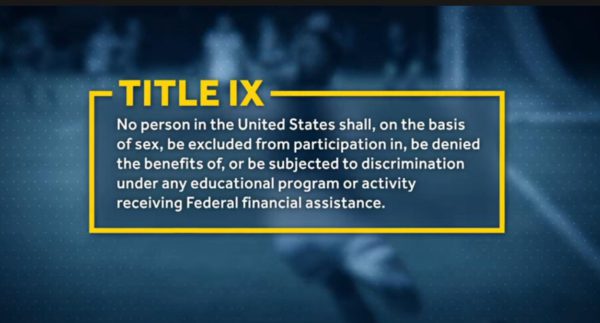 The impact of Title IX on women's sports is significant. The law opened doors and removed barriers for girls and women, and while female athletes and their sports programs still have fewer teams, fewer scholarships, and lower budgets than their male counterparts, since Title IX's passage, female participation at the high school level has grown by 1057 percent and by 614 percent at the college level.
The impact of Title IX stretches into professional sports as well. More opportunities have emerged for young women to turn their sport into their career, particularly in the WNBA. Collegiate and professional coaching opportunities have increased as well.
An openly Out lesbian, King and her longtime partner Ilana Kloss joined the Los Angeles Dodgers as co-owners in September of 2018.
NBC News reported that fifty years after Title IX was signed, the impact of the law is still being felt by women in sports across the country. Tennis legend, Billie Jean King, who has devoted her life to fighting for gender equality in sports, spoke with NBC News' Andrea Mitchell regarding Title IX. She explained that while we have come a long way there is "much more to do."
Billie Jean King Discusses Title IX Fifty Years Later:
World swimming body FINA votes to ban Trans athletes
FINA says it was necessary to determine eligibility criteria because of the "biological performance gap" that appears between males & females
BUDAPEST – The Swimming's world governing body FINA meeting in the Hungarian capital city voted to restrict transgender athletes from elite women's competitions. The final vote tally of the representatives was 71.5% approval for the new policy which requires transgender athletes show that "they have not experienced any part of male puberty beyond Tanner Stage 2 or before age 12, whichever is later."
Enactment of that requirement effectively eliminates trans women's eligibility to compete in the women's category.
Tanner Stages describe the physical changes people undergo during puberty.
"We have to protect the rights of our athletes to compete, but we also have to protect competitive fairness at our events, especially the women's category at FINA competitions," FINA's president, Husain Al-Musallam, said in a statement.
The organisation is maintaining that it was necessary to use sex and sex-linked traits to determine eligibility criteria because of the "performance gap" that appears between males and females during puberty.
"Without eligibility standards based on biological sex or sex-linked traits, we are very unlikely to see biological females in finals, on podiums, or in championship positions; and in sports and events involving collisions and projectiles, biological female athletes would be at greater risk of injury," the statement from FINA's new policy read.
Athlete Ally, which advocates for Trans athletes responded:
"FINA's new eligibility criteria for transgender athletes and athletes with intersex variations is deeply discriminatory, harmful, unscientific and not in line with the 2021 International Olympic Committee framework on Fairness, Inclusion and Non-Discrimination on the Basis of Gender Identity and Sex Variations," said Anne Lieberman, Director of Policy and Programs at Athlete Ally.
"This sudden and discriminatory decision is a blatant attack on transgender athletes who have worked to comply with longstanding policies that have allowed them to participate for years without issue," said Joni Madison, Human Rights Campaign Interim President. "This policy is an example of swimming organizations caving to the avalanche of ill-informed, prejudiced attacks targeted at one particular transgender swimmer. We urge the FINA to rethink its policy and ensure inclusion for all athletes — including transgender women – and allow them to participate in sports free from discrimination, abuse and harassment.
"To the young athletes who may be disheartened by this policy, know that we know and believe that every young person deserves to be treated with dignity and respect and that transgender kids, like their friends, deserve the same chances to learn sportsmanship, self-discipline, and teamwork, and to build a sense of belonging with their peers," Madison added.
Swimming Body FINA Votes To Segregate Trans Athletes | 10 News First:
**********************