Outfest 2021 takes a step toward normal-ish returning with some caveats
"We're thrilled to be coming back in-person carefully and with intention to celebrate this amazing community, its stories and its resiliency"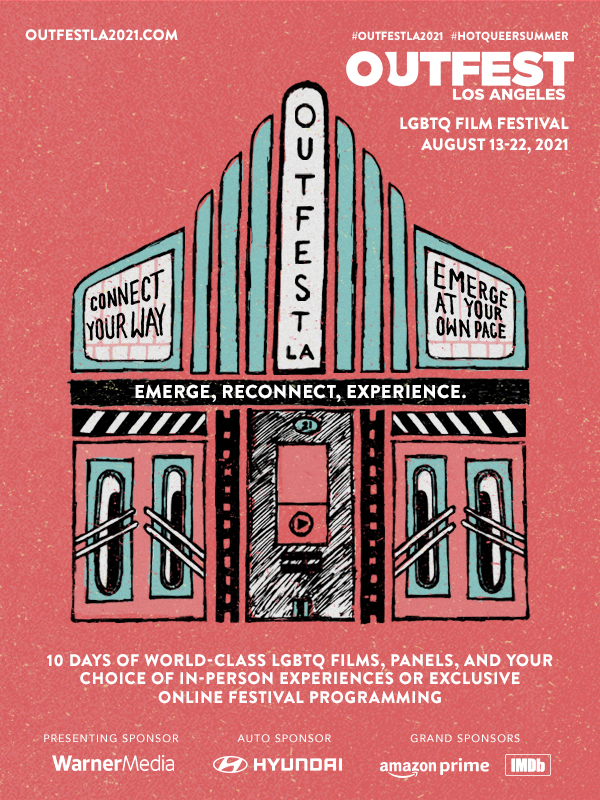 By Dan Allen | LOS ANGELES – With a return to its longtime home base at the DGA this year for the first time since 2018 — and its first real line-up of in-person screenings since 2019 — Outfest is thankfully returning to normal for 2021. Sort of.
In this pre-post-pandemic world, numerous safety precautions will make this Outfest unlike any before — and with any luck, ever again. Proof of COVID-19 vaccination will be required for all attendees. Masks will be required at all indoor screenings. Ticketing will be digital or online only. And the much-beloved congregating to schmooze in the DGA lobby before and after screenings will be discouraged.
But these days, we've all learned to focus on the positive — which in this case, means actual big-screen L.A. showings of some of the best and brightest in recent LGBTQ+ cinema from around the world, something that was sorely missed with last year's almost entirely virtual Outfest. "We're thrilled to be coming back in-person carefully and with intention to celebrate this amazing community, its stories and its resiliency and spirit with so many incredible films and special events," says Outfest Executive Director Damien S. Navarro.
For those still wary of IRL festing (especially as the Delta variant surges), nearly all of this year's Outfest films will also be viewable via streaming, either with individual tickets or a very affordable Virtual All-Access Pass — just $125, or free to Outfest members above the Cinephile level.
Outfest kicks off on Friday, August 13 with Everybody's Talking About Jamie, the film adaptation of the smash London West End musical, which follows young Jamie as he lets his true drag self shine. Drag legend Bianca del Rio and the film's stars Max Harwood, Lauren Patel and Jonathan Butterell are scheduled to appear at the Opening Night Gala, which this year takes place at the famed Hollywood Forever Cemetery.
Two big winners from the Tribeca Film Festival help headline this year's Outfest lineup. The Novice, winner of the Best U.S. Narrative Feature and Best Actress prizes at Tribeca 2021, tells the story of college freshman Dall, whose grip on reality starts to unravel as she climbs the ranks of her varsity rowing team. Socks On Fire, which took the Best Documentary Feature prize at last year's postponed-then-virtual-only Tribeca fest, is a hybrid doc that playfully examines how queer encouragement turned to banishment in a conservative Southern family. Socks on Fire is Outfest's Platinum Centerpiece with an August 14 screening at REDCAT, while The Novice serves as U.S. Centerpiece on August 18 at DGA Theater 1.
Other popular Tribeca selections appearing at this year's Outfest include the teen lesbian horror flick We Need To Do Something; the deeply personal trans man family documentary North By Current; and Being BeBe, a portrait of first-ever RuPaul's Drag Race winner BeBe Zahara Benet, which serves as the Documentary Centerpiece here with an August 21 screening at the Japanese American Cultural & Community Center, featuring a performance by BeBe herself.
From this year's Sundance Film Festival come several other great Outfest selections: NEXT: Audience Award winner Ma Belle, My Beauty, which traces the tricky South of France reunion of two women who were once polyamorous lovers; My Name Is Pauli Murray, an enthralling portrait of unsung civil rights icon Pauli Murray, from the same directing team (Betsy West and Julie Cohen) behind the wildly popular RBG (who was in fact a protege of Murray's); and the gripping Swedish thriller Knocking, in which Molly tries to maintain her sanity in a noisy new single apartment following a very difficult breakup.
More top narrative feature picks at this year's Outfest include the sexy Estonian historical romance Firebird, based on a true Cold War love triangle involving a young Soviet Air Force private and a handsome fighter pilot; Jump, Darling, wherein down-and-out drag queen Russell flees to the countryside to live alongside his sharp-tongued grandmother, played by Cloris Leachman in her last major film performance (the August 15 screening at DGA Theater 1 will include a celebrity memorial tribute to Leachman introduced by Cybill Shepherd, plus a pre-recorded intro by Leachman herself); the magical Turkish romance Love, Spells, and All That, in which childhood girlfriends Eren and Reyhan try to unentangle their present-day feelings from long-cast love spells; Boy Meets Boy, which follows Brit Harry and German Johannes as they meet on a Berlin dance floor and spend the next 15 hours wandering the city and falling in love; the Colombian drama Leading Ladies, which explores the various perspectives of five female friends and former lovers as they reunite for a dinner party; the film adaptation of James Andrew Walsh's play The Extinction of Fireflies, starring gay stage and screen darlings Drew Droege and Michael Urie; and the world premiere of The Sixth Reel, in which the iconic Charles Busch plays Jimmy, who vies with a gaggle of other classic movie freaks to capitalize on a newly uncovered lost reel from a Golden Era film.
Old Hollywood also makes an appearance in the fantastic selection of documentaries at Outfest 2021, in the guise of Jeffrey Schwartz's Boulevard! A Hollywood Story, which tells the little-known tale of how Gloria Swanson worked with a gay couple in the 1950s to bring Sunset Boulevard to the stage in musical form, until their love triangle unraveled the project. On a far more serious and timely note, a pair of documentaries, Crystal Diaries and Gemmel & Tim, examine the tragic deaths of Gemmel Moore and Timothy Michael Dean at the West Hollywood home of just-convicted businessman Ed Buck.
The potent Wojnarowicz: F**k You F*ggot F**ker (which screens for free on August 15) is a fiery look at New York City artist and activist David Wojnarowicz, who weaponized his work to wage war against the establishment's indifference to the HIV/AIDS plague. AIDS Diva: The Legend of Connie Norman is a loving portrait of trailblazing Los Angeles trans activist Connie Norman. And in yet another powerful doc about freedom fighters, The Legend of the Underground (screening for free on August 14) follows several bold and charismatic non-conformist youth in Nigeria as they fight against local anti-LGBTQ laws. Closing out the festival will be Fanny: The Right to Rock, a celebration of groundbreaking rock band Fanny, the first all-female rock band to release an album with a major label, who'll reunite for a very special performance after the screening at the Orpheum Theatre on Sunday, August 22.
Three excellent classic LGBTQ+ films will also be part of Outfest this year: Richard Glatzer and Wash West's Quinceañera — the first queer film to take home both the Grand Jury and Audience Awards at Sundance — will have a 15th anniversary screening; the restoration print of 1995's The Incredibly True Adventures of Two Girls in Love will have its world premiere; and the little-seen but landmark 1983 Spanish documentary Vestida de Azul will screen, tracking the daily lives of several trans sex workers in Madrid, as featured in the hit HBO Max series Veneno.
And lest we forget, of course Outfest's always-popular shorts programs will be back in force too, with 14 collections of short films including an especially timely new category: Postcards from 2020, nine LGBTQ+ shorts involving the pandemic and its fallout.
Outfest 2021 runs August 13–22. More info on tickets and passes, both IRL and virtual, can be found here.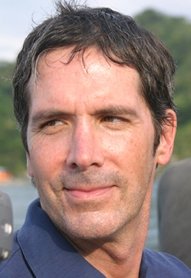 Dan Allen is a career journalist, editor and author whose specialties include travel, film, history, art, culture, and LGBTQ news and interests. He is a long time contributor to various media outlets including NBC News 'Out', the Los Angeles Blade, the Advocate, Out Traveler, and the Miami Herald among others.
Dan can be reached at danallen.ink
British Olympian Tom Daley knits his way to success with a new enterprise
A journey for me that started when I first picked up my knitting needles- fast forward 18 months & I'm so proud to introduce these kits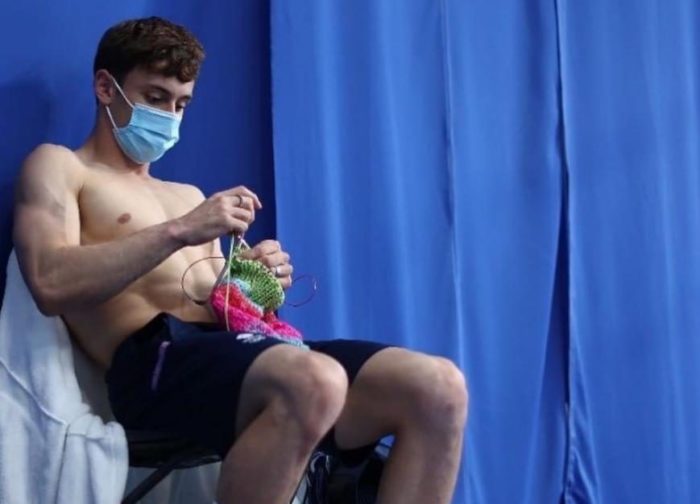 LONDON – During the entire course of the Olympic games in Tokyo 2020 this past summer, audiences following the diving competitions were certain to see British Olympian Tom Daley quietly and intently focused in-between matches- on his knitting.
The Gold medalist diving champion only picked up his first set of knitting needles in March of 2020 as the coronavirus pandemic first spread across the globe, strangling normal daily routines in its deadly grip.
Now, the 27-year-old British athlete has launched a company to encourage others to take up the hobby.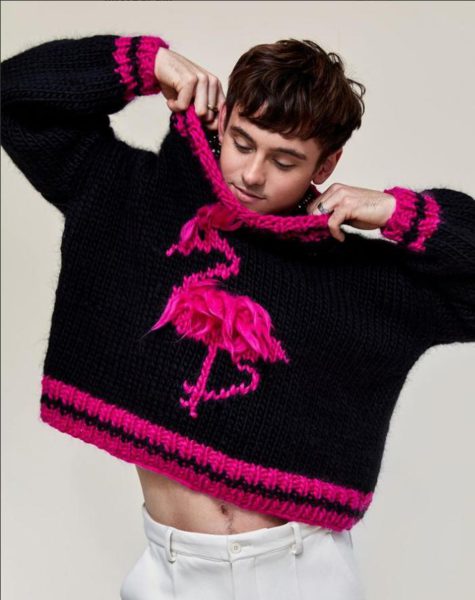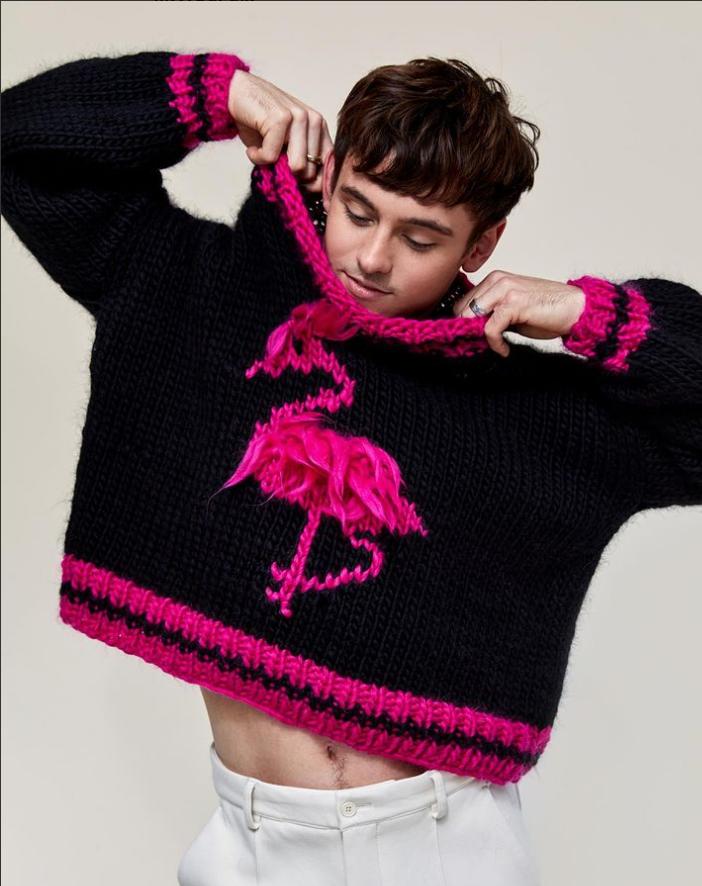 "It's been a journey for me that started when I first picked up my knitting needles in March 2020. Fast forward 18 months and I'm so proud to introduce these kits to you all so that you can experience the joy I found learning to knit," Daley said on his newly launched website.
"I designed these knit kits to help encourage you to pick up those needles, learn the basics, and fall in love with knitting at the same time – all whilst creating something to show off or pass on.
Ready? Pick up your needles, learn the basics and let's have some fun!"
The website offers various kits for beginners, intermediate and experienced knitting and crocheting enthusiasts. One of the kits, a winter warmer hat already sold out but the collection ncludes a vest, scarves, cardigans, jumpers, stockings, and a blanket.
Kits include needles, biodegradable yarn made of Merino wool, and knitting patterns.
Critics call gay Santa ad 'creepy' accusing it of 'sexualizing' Christmas
The ad was posted to Youtube on November 22 to pay tribute to the 50th anniversary of Norway's decision to decriminalize homosexuality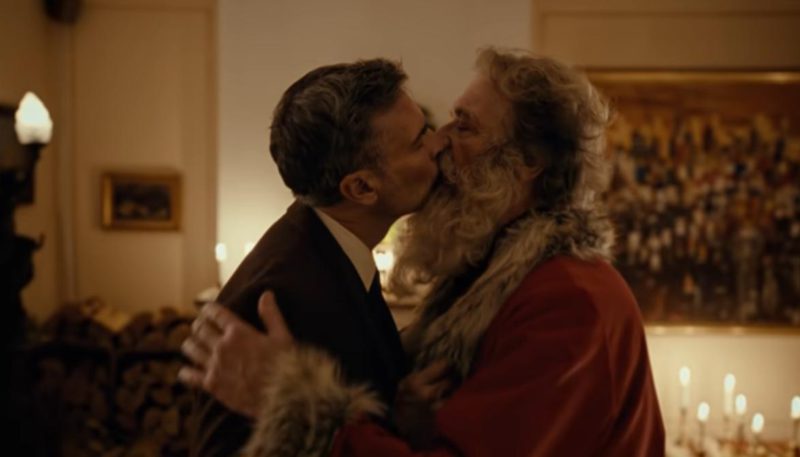 OSLO – A Norwegian Christmas ad for Norway's postal service, Posten Norge, that depicts a gay Santa struggling to balance his Christmas day duties and a male love interest has sparked an online debate with critics saying it "sexualizes" the holiday figure. 
The ad, titled "When Harry met Santa," shows a burgeoning romance between Santa and Harry that starts when the two meet one Christmas Eve. As leaves the house through the chimney that night, fireworks fill the night sky.
Over the years, the two continue to see each other on Christmas Eve and fall in love. Frustrated with only getting to see his lover once a year, Harry pens a letter to Santa that says, "Dear Santa: All I want for Christmas is you."
At the end of the nearly 4-minute ad, Santa and his lover engage in a seconds-long kiss. During their embrace, the camera pans out and a message that reads, "In 2022, Norway marks 50 years of being able to love who we want," appears.
The ad, posted to Youtube on November 22 to pay tribute to the 50th anniversary of Norway's decision to decriminalize homosexuality, has garnered over 1 million views.
"In addition to showing the flexibility of our services, we want to put it in a socially relevant setting," Posten Norge said in a statement, according to Reuters.
"Everyone should feel welcome, seen, heard, and included. This year's Christmas ad embraces this," it said.
Many have responded positively to the ad.
Canadian Member of Parliament Randall Garrison called it "strong and moving," saying the ad caused him to break his "no Xmas before December rule."
Former U.S. ambassador to Denmark Rufus Gifford tweeted: "Oh man I love Scandinavia. Imagine if the US Post Office put out an ad like this."
Others have voiced issues with the ad, calling it "creepy" and arguing that it "sexualizes" Santa.
English journalist Dawn Neesom, a columnist for the Daily Star, said as much on TalkRadio with James Max.
"This is an advert for the Norwegian postal service celebrating 50 years of being able to love who you want. However, they have sexualized Santa," Neesom said.
Max interrupted her, saying, "No they haven't sexualized Santa, this is a nonsense and you are jumping on a tabloid bandwagon. If Santa came in and kissed Mrs. Claus, you wouldn't say a word."
Neesom pushed back and maintained her point, adding that it was different because Santa married Mrs. Claus. She also argued that Harry was cheating on his spouse, but there is no indication in the ad that he has one.
Commentator Melanie Blake made a similar argument, tweeting: "If #Santa is gay these days then good for him but should we be seeing him getting off with anyone in Christmas adverts?! Seems a bit of an odd concept to me – if he was snogging a woman, it's still sexualising a figure that's mainly around for children which looks creepy to me."
In response to such comments, the Independent published an article that said, "Really? I mean … really?! Now, I know that woke-bashing has become de rigueur, and that, after the backlashes against the #MeToo and BLM campaigns, we're supposed to protect our precious and delicate cultural icons from the clutches of the baying woke mob – but are we really saying that the heartwarming romance between Harry and Santa is a woke step too far? Has Posten sexualised Santa? Oh, go and stuff your face with a selection box and give it a rest!"
It continued: "The truth is that Christmas and Santa have been sexualised for years already, and few people have batted an eye."
Broadway gathers to honor Sondheim in Times Square
They were gathered to pay homage to legendary Tony, Academy Award, and Grammy Award-winning composer and lyricist Stephen Sondheim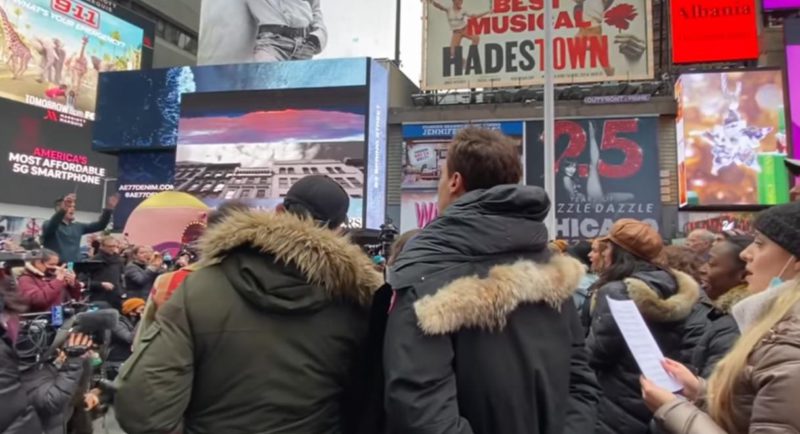 NEW YORK – Light snow flurries swirled around the stars of theatre and stage of New York City's 'Great White Way' as they gathered Sunday in Times Square- members of every Broadway company assembled singing in a powerful chorus "Sunday," the powerfully emotional act one finale to "Sunday in the Park with George."
They were gathered to pay homage to legendary Tony, Academy Award, and Grammy Award-winning composer and lyricist Stephen Sondheim. That piece being performed had garnered Sondheim a Pulitzer Prize for Drama in 1985.
Broadway's best were joined by Lin-Manuel Miranda, Sara Bareilles, Josh Groban, Kathryn Gallagher and Lauren Patton at 'Sunday' Performance in Times Square.
The man who was heralded as Broadway and theater's most revered and influential composer-lyricist of the last half of the 20th century died at 91 Friday at his home in Roxbury, Connecticut.
"This felt like church," Bareilles told Variety after the performance on Sunday. "In his remembrance, we did what theater does best. We sang and raised our voices and came together in community."
Variety also noted that during the celebration, Miranda offered a sermon of sorts. Foregoing a speech, he opened Sondheim's "Look I Made A Hat," an annotated anthology of the composer's lyrics, and read from a few passages before the crowd.
Lin-Manuel Miranda, Josh Groban and Sara Bareilles Honor Stephen Sondheim at 'Sunday' Performance in Times Square https://t.co/LgrYPyMnv0

— Variety (@Variety) November 28, 2021
"Sunday" from Sunday in the Park with George memorial for Stephen Sondheim