Newsom gets presidential backing on recall as Jenner dodges questions
President Joe Biden delivered a strong endorsement of Newsom, urging Californians to vote 'no' on the September 14 ballot.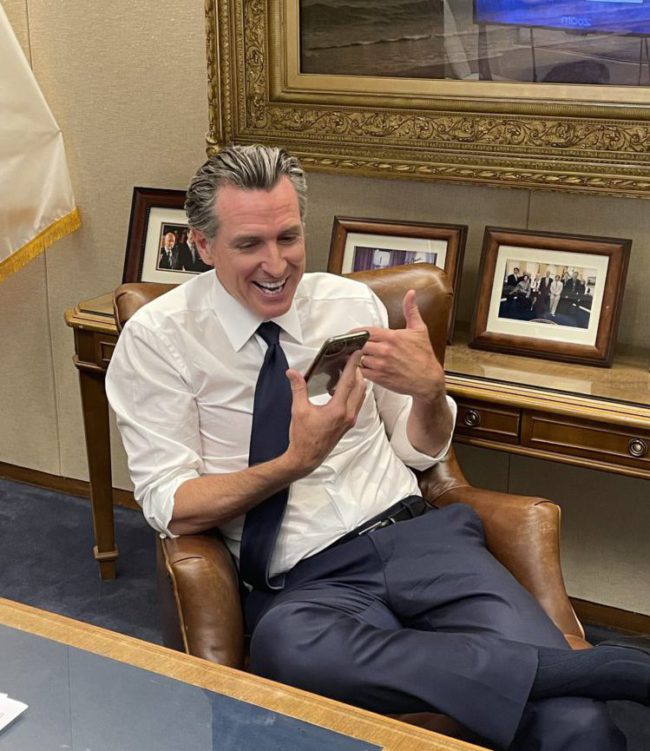 VENICE BEACH, Ca. – Surrounded by a phalanx of reporters Thursday, reality Trans television star Caitlyn Jenner freshly back from filming in Australia, kicked off what will be a nearly month long ground campaign in her quest to replace Democratic Governor Gavin Newsom in the upcoming recall.
In recent weeks questions have been raised as to Jenner's motives for attempting to replace Newsom centered around potential lucrative book or TV deals connected to the September recall election.
Answering a series of questions from the assembled reporters, Jenner was evasive about any potential money-making deals associated with her gubernatorial run. "I've never worked so hard for nothing in my life," she said in response.
Her campaign in a statement released Thursday afternoon clarified Jenner's response saying "she has not pursued any money-making ventures in connection with the campaign."
The campaign defended Jenner's evasion of the side-deals issue saying, "It's not a question she was expecting."
Jenner, 71, a longtime outspoken member of the Republican Party, has had a stream of constant criticism since she announced her intention to run in the recall on April 23.
In the first in a series of missteps that have plagued the reality star, in early May when she was asked by a reporter from celebrity news tabloid TMZ about her position on the multiple pieces of anti-Trans youth sports legislation across the United States, her answer angered LGBTQ activists and allies.
Jenner responded that she saw it as a question of fairness saying that she opposed biological boys who are Trans- competing in girls' sports in school.
"It just isn't fair," Jenner said adding, "and we have to protect girls' sports in our school."
Jenner's on-the-ground campaign kick-off tour in Venice Beach on Thursday was designed to draw attention to the state's homelessness crisis – residential streets in this seaside neighborhood in Los Angeles are crowded with soiled tents and makeshift shelters, and residents are in an uproar over filthy conditions, drug use, crime and the city's seemingly inability to restore order.
However, Jenner in a May in-person interview with Fox News pundit and anchor Sean Hannity revealed that she was not only bereft of empathy for the Golden State's homeless population estimated in 2020 at 161,548 people prior to the coronavirus pandemic, but the setting of the interview conducted in the hanger where Jenner, who is a pilot, keeps her personal aircraft set off a round of critique with many accusing her of being no more than a clueless rich privileged person.
Speaking to Hannity on California's homeless crisis: Jenner said: "My friends are leaving California. My hangar, the guy right across, he was packing up his hangar and I said, where are you going? And he says, 'I'm moving to Sedona, Arizona, I can't take it anymore. I can't walk down the streets and see the homeless'"
These missteps against the backdrop of reporting that her campaign is deeply in debt. In required disclosure of campaign finances to the California Secretary of State, Jenner's campaign has raised through to the end of July from its launch $747,000 and spent some $910,000, leaving her campaign with about $156,000 in unpaid bills and roughly $21,000 on hand for the race's critical final stretch.
The Associated Press and KTLA reported that Jenner blames the homeless crisis on the high cost of living, unemployment and a lack of affordable housing, combined with mental health and drug problems for many of those on the streets. She faults Newsom for creating an "industry" around homelessness, in which state funds go to nonprofits, which turn around and fund his campaigns.
Through much of her street tour Thursday in Venice KTLA noted, she was trailed by about 20 reporters, photographers and TV camera operators, underscoring the value of her celebrity appeal. She was hounded by a lone heckler, who urged her to visit a nearby homeless shelter. "It's all image," the heckler shouted at her.
A recent Berkeley Institute of Governmental Studies/Los Angeles Times poll showed her tied for fifth place with 3 percent support. Politico pointed out that media buys statewide in California are several million dollars and with her campaign in debt it makes gaining traction with potential voters difficult.
On Thursday, President Joe Biden delivered a strong endorsement of Newsom, urging Californians to vote 'no' on the September 14 ballot. On Twitter the President wrote; "Gov. @GavinNewsom is leading California through unprecedented crises—he's a key partner in fighting the pandemic and helping build our economy back better To keep him on the job, registered voters should vote no on the recall election by 9/14 and keep California moving forward."
Gov. @GavinNewsom is leading California through unprecedented crises—he's a key partner in fighting the pandemic and helping build our economy back better. To keep him on the job, registered voters should vote no on the recall election by 9/14 and keep California moving forward.

— Joe Biden (@JoeBiden) August 13, 2021
The White House signaled Thursday that it intends to take an active role in the recall campaign ahead of the vote. The President and Vice President Kamala Harris are considering in-person events and continuing social media outreach on Newsom's behalf, a White House source said.
There are two questions on the ballot which has commenced being mailed to the state's 22 million Californians registered to vote. The first asks whether to recall Newsom or not. The second is who of the 43 gubernatorial candidates listed on the ballot, (including Jenner) should succeed him as governor. Answers to the second question will only be counted if more than half vote yes on the first.
The new statewide poll of 1,000 registered voters poll shows an increase from a similar poll taken at the end of last month which showed that the percentage of voters to recall was 43% versus those who would vote to keep Newsom at 48%. The poll had also recorded that undecided voters comprised 9% of the total with the poll having a margin of error of of +/- 3%.
ACLU: 120 new anti-LGBTQ bills in the first few weeks of 2023
"Across the country, trans people & families are gearing up to fight back- prevent every one of these bills from becoming law"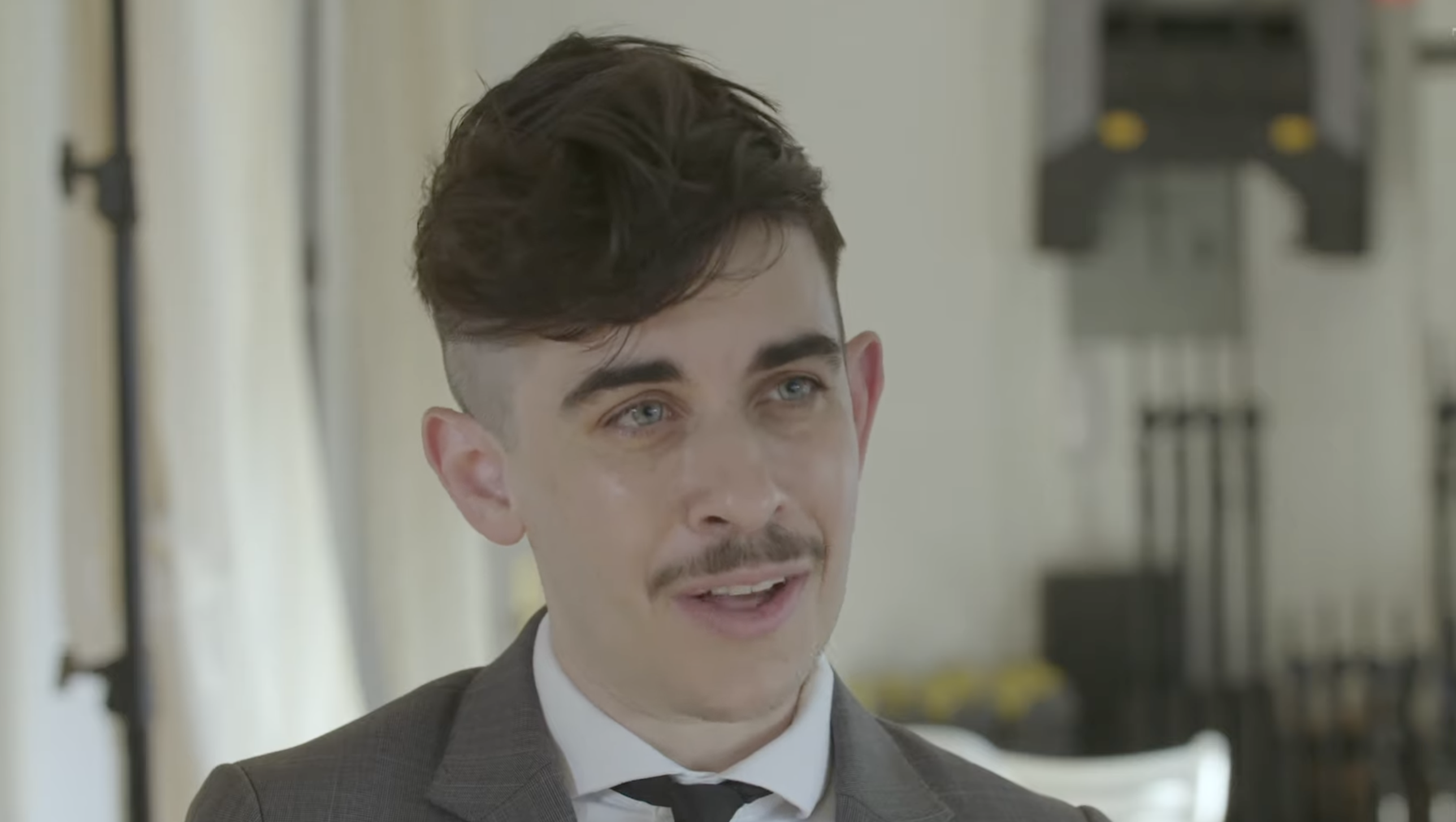 NEW YORK – Lawmakers across the country have introduced more than 120 anti-LGBTQ bills so far this year, according to a press release issued Thursday by the ACLU, America's largest and best-known litigation and lobbying group for individual rights and civil liberties.
In a press release announcing the findings, the ACLU introduced a digital dashboard, which summarizes the proposed anti-LGBTQ policies, organizes the bills by category, and tracks their progress through state legislatures.
"These bills represented a coordinated effort to deny transgender people our freedom, our safety, and our dignity," said Chase Strangio, deputy director for transgender justice at the ACLU's LGBTQ & HIV Project.
"Across the country, trans people and our families are gearing up to fight back and prevent every one of these bills from becoming law," he said in the press release.
Last year, the ACLU reports there were a record breaking 278 bills targeting LGBTQ people, of which 20 have become law. The group's litigation team has fought against "bills across the country restricting access to gender-affirming health care, barring trans people from updating identity documents, and denying transgender students equal access to school facilities and activities, as well as defending inclusive policies from political and legal attacks."
Additionally, the ACLU has brought lawsuits challenging book bans that target materials with LGBTQ characters or themes and represented parties in litigation over a Texas law that criminalizes parents who facilitate their trans children's access to guideline directed, medically necessary healthcare treatments and procedures.
The number of new anti-LGBTQ legislative proposals seen in the first few weeks of 2023 is especially remarkable considering that some state legislatures have not yet begun filing new bills.
In a Washington Blade article published Wednesday, activist and legislative researcher Erin Reed said that in addition to the fact that lawmakers are now on track to eclipse last year's record number of anti-LGBTQ bills, the proposals introduced so far this year have tended to be more extreme and cruel than in years past.
The ACLU has categorized them in seven primary focus areas: healthcare access, schools and education, free speech and expression, access to accurate IDs, Weakening Civil Rights Laws, Public Accommodations, and Other Anti-LGBTQ Bills.
The ACLU's press release describes each of these types of legislative proposals:
Health Care Access

Lawmakers are targeting access to medically-necessary health care for transgender people. Many of these bills ban affirming care for trans youth, and can even create criminal penalties for providing this care. 35 bills target health care access for transgender people.

Schools & Education

State lawmakers are trying to prevent trans students from participating in school activities like sports, force teachers to out students, and censor in-school discussions of LGBTQ people and issues. 58 bills target LGBTQ rights in schools and educational settings.

Free Speech & Expression

Despite the safeguards of the First Amendment's right to free expression, politicians are fighting to restrict how and when LGBTQ people can be themselves, limiting access to books about them and trying to ban or censor performances like drag shows. 19 bills target freedom of speech and expression for LGBTQ people.

Access to Accurate IDs

These bills attempt to limit the ability to update gender information on IDs and records, such as birth certificates and driver's licenses. Four bills target the right to accurate identity documents for transgender people.

Weakening Civil Rights Laws

These bills attempt to undermine and weaken nondiscrimination laws by allowing employers, businesses, and even hospitals to turn away LGBTQ people or refuse them equal treatment. Seven bills seek to weaken existing civil rights laws.

Public Accommodations

These bills prohibit transgender people from using facilities like public restrooms and locker rooms.

Other Anti-LGBTQ Bills

These bills don't quite fit in any of the other categories, but nonetheless target the rights of LGBTQ people. Examples include restrictions on marriage and bills preempting local nondiscrimination protections. Five bills target LGBTQ people and rights, including proposed amendments to define transgender people out of existence.