YouTube fails to protect trans people from misgendering or deadnaming
YouTube has ignored advocates' calls to establish and enforce a policy that bars its creators from harassing trans people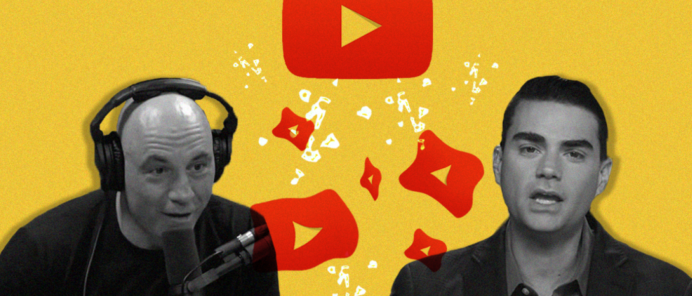 By Alex Paterson | WASHINGTON – In a new open letter, a diverse coalition of 20 organizations including Media Matters for America and GLAAD called on YouTube to strengthen its policies around harassment, including creating explicit policies that would ban targeted deadnaming and misgendering of trans people, to create a safer place for trans people on its platform.
New research from Media Matters found several high-profile examples of targeted misgendering and deadnaming of trans people on YouTube that have accumulated millions of views — this includes videos from right-wing creators like Ben Shapiro, Matt Walsh, Michael Knowles, and The Hodgetwins. In addition to misidentifying trans people, the videos used other extreme rhetoric, calling their targets "a pervert," a "seriously confused individual," and other harmful language.
YouTube does not currently have an explicit policy that bans targeted deadnaming and misgendering of trans people, which are forms of harassment. But Twitter updated its hateful conduct policy in 2018 to explicitly prohibit "targeted misgendering or deadnaming of transgender individuals."
YouTube has ignored advocates' calls to establish and enforce a policy that bars its creators from harassing trans people
YouTube has fallen behind Twitter's efforts to protect trans people on its platform, and according to GLAAD's Social Media Safety Index, the platform should "follow the lead of Twitter's Policy on Hateful Conduct, which includes a specific prohibition against misgendering and deadnaming."
Right-wing media figures on YouTube, including Ben Shapiro and Joe Rogan, are deadnaming and misgendering trans people, which are forms of harassment that involve using a trans person's former name or incorrect pronouns. Though YouTube's existing guidelines allegedly protect trans people, the platform has failed to create a policy that explicitly bans creators from intentionally misidentifying trans people.
If YouTube is serious about its "ongoing commitment to support the LGBTQ+ community," it would specifically ban content that promotes this kind of harassment of trans people.
YouTube's hate speech policy states that the platform will "remove content promoting violence or hatred against individuals or groups" based on attributes including sexual orientation, gender identity and expression, and sex or gender. Moreover, the platform's harassment and cyberbullying policies prohibit "content that targets an individual with prolonged or malicious insults based on intrinsic attributes. These attributes include their protected group status or physical traits."
But YouTube has failed to enforce these policies consistently. In November 2020, the platform removed two anti-trans videos from right-wing propaganda network PragerU's The Candace Owens Show for comparing being trans to having a mental illness. However, Media Matters identified several other videos that remain on YouTube and make the same comparison.
YouTube has also fallen behind other social media platforms' efforts to stop anti-trans hate. Notably, Twitter's hateful conduct policy goes further than YouTube's policies and explicitly prohibits "targeted misgendering or deadnaming of transgender individuals." GLAAD's Social Media Safety Index — "the first-ever baseline evaluation of the LGBTQ user safety experience across the social media landscape," which provides recommendations to make platforms safer for LGBTQ people — has noted this difference and called on YouTube and other platforms "to follow the lead of Twitter's Policy on Hateful Conduct, which includes a specific prohibition against misgendering and deadnaming."
YouTube's right-wing videos are rife with deadnaming and misgendering
Prominent conservative pundits on YouTube have regularly used the platform to harass and misidentify trans people, including targeted misgendering of kids, parents, and public figures. Here are some of the most extreme examples, which have accumulated over 9 million views:
During the March 13 edition of his show, Daily Wire Editor Emeritus Ben Shapiro repeatedly misgendered a 15-year-old transgender girl who was profiled in The Washington Post. Shapiro justified harassing a teenager by stating, "On this program, we use biological pronouns because biological pronouns are the pronouns that have historically been used for to describe people's sex." The video has over 1.3 million views.
On July 13, Shapiro repeatedly misgendered two trans parents who were subjected to a right-wing harassment campaign after being featured in a Facebook Watch docuseries about pregnancy. Shapiro also demeaned the parents, calling the mother "a pervert." The video has over 1.3 million views.
In a video posted to YouTube on July 15, conservative influencers The Hodgetwins also misgendered and ridiculed the couple, saying, "If you guys was my parents, man, I'd probably be a fucking serial killer." The video has over 700,000 views.
The Hodgetwins also misgendered Leyna Bloom, the first trans cover star for the Sports Illustrated Swimsuit issue, in a July 20 video. The video has over 300,000 views. Additionally, Shapiro and The Daily Wire's Andrew Klavan misgendered Bloom in separate videos posted on YouTube that received over 380,000 views and 9,000 views, respectively.
The Daily Wire's Matt Walsh repeatedly misgendered U.S. Assistant Secretary for Health Dr. Rachel Levine on February 16. Walsh derided Levine for supporting best practice health care for trans youth, saying that her support "should qualify you for a mental institution or prison, not for a position in government." The video has over 45,000 views.
During the April 26 edition of his show, The Daily Wire's Michael Knowles repeatedly deadnamed and misgendered Caitlyn Jenner while discussing her run for California governor. Knowles asserted, "If you're a man who thinks that you're a woman and who presents yourself as a woman, you are a seriously confused individual. It might not be a good idea to give you a ton of political power." The video has over 125,000 views.
In September 2020, Joe Rogan also deadnamed and misgendered Jenner. He also claimed that she became transgender because she lived with the Kardashians, who he referred to as "crazy bitches." The video remains on YouTube and has nearly 5 million views.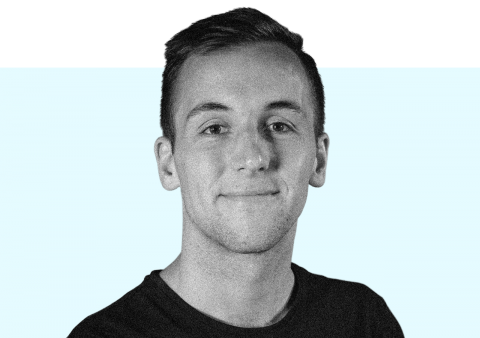 Alex Paterson is a researcher for the LGBTQ program at Media Matters, where he has worked since 2019. Alex holds a bachelor's degree in economics from Montana State University and has a background in LGBTQ advocacy, including previous work at the National LGBTQ Task Force and the U.S. Department of Health and Human Services.
The preceding news analysis piece was published by Media Matters and is republished by permission.
Chicago area LGBTQ+ friendly bakery closing after hate campaign
"Closing our doors is the direct result of the horrific attacks, endless harassment, and unrelenting negative misinformation"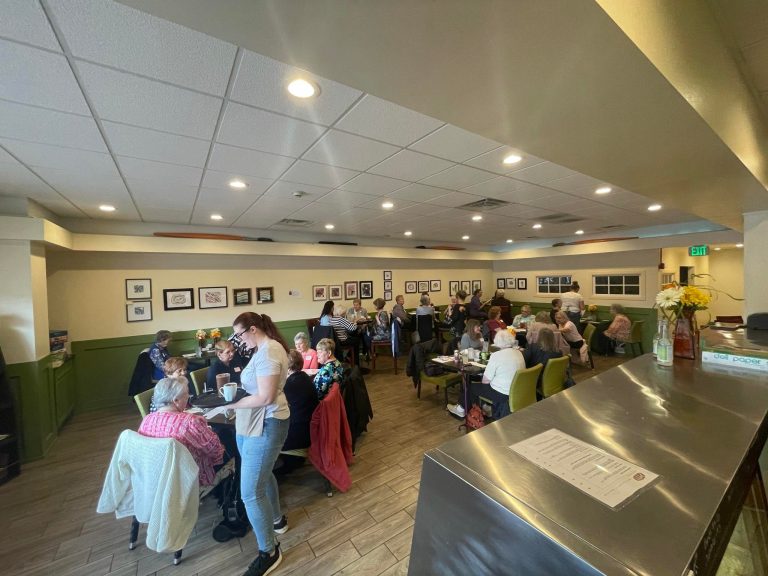 LAKE IN THE HILLS, Il – The owner of UpRising Bakery and Café announced this week on social media that she is permanently closing the doors to her bakery after months of anti-LGBTQ+ stochastic terrorism that had already resulted in a hate crime last July after hosting drag show events and has continued unabated.
Corinna Sac, who opened the bakery in 2021, told media outlets that her shop has drawn criticism from local Proud Boys and other anti-LGBTQ+ groups, has been vandalized and her staff and customers have been harassed.
Sac noted that in recent months after the July incident the online hate-filled harassment and bullying campaign has dramatically increased. In a statement released by her on the shop's social media accounts, Sac wrote: "Closing our doors is the direct result of the horrific attacks, endless harassment, and unrelenting negative misinformation about our establishment in the last eight months. From an award-winning bakery that donates to local organizations and supports diversity and inclusion, we have been rebranded by misinformation as 'gay only' and 'pedophiles.'"
Days after 24-year-old Joseph I. Collins, a local member of the Proud Boys was charged with a hate crime on July 24 for allegedly smashing the establishment's windows and spray-painting hateful messages on the building, the village of Lake in the Hills issued a letter prohibiting UpRising from hosting drag events in the future.
An Illinois police officer told The Los Angeles Blade he suspects conservative officials in Lake in the Hills, frustrated by the controversy over UpRising's drag brunch, decided to enforce an ordinance that had not been enforced in the past. Should they choose to do so selectively, allowing some businesses to host events but not others, he said the scepter of a lawsuit becomes likelier.
Sac noted that the dramatic decrease in sales as a result of the continued harassment which also included protestors and demonstrations at the store as well as the online harassment campaign.
In an interview with local journalist Amie Schaenzer, Sac says that she and her family have been doxxed to include her tax documents posted online and others have slammed her regarding her children, who are 8 and 10 years old, receiving free lunches at school through a state program, which is based on income.
"This has all become increasingly worrisome for us," Sac said. "My kids are not OK with it, they are extremely anxious, they are very scared at home, and it's very stressful for my whole family."
That combined with struggling to keep her business afloat and pay thousand in state taxes led to her announcement this past week to close she told Schaenzer adding that she originally set a March 31 closing date.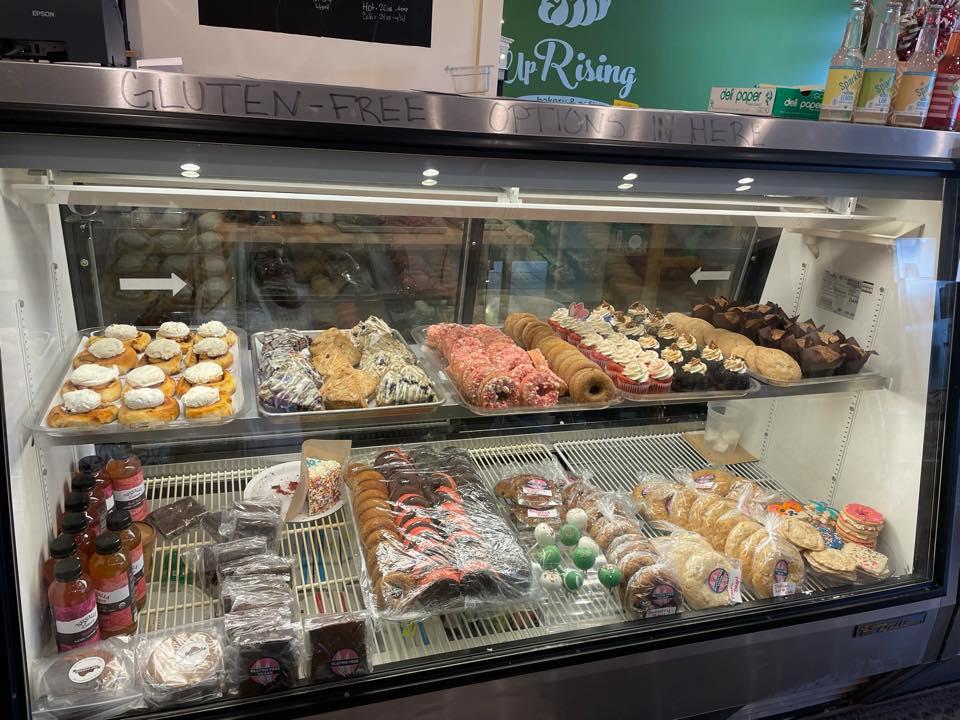 David Goldenberg, an attorney with the Anti-Defamation League, set-up a GoFundMe campaign to help keep the bakery open.
Goldberg wrote: "Sadly, UpRising Bakery is now at risk of closing at the end of March 2023 due to financial challenges brought on after weathering last year's attacks from bigots. People will lose their jobs and those of us who believe in tolerance and love will lose a safe space. We cannot allow the haters to win.
Join me in supporting this incredible small business and team of employees – and ensure the UpRising Bakery stays open for years to come." As of Saturday, March 25, the campaign has raised $43,056.
But Sac told Schaenzer she's unsure if the funds will be enough for her to stay in business.
"We were very resolute in our decision to close," said Sac, adding that she's now in discussions with her team whether to try and stay open. "It means a lot to us that the community did stand up for us and for the fundraiser. Especially considering everything that's been happening here, so, that has been amazing. But we just don't know if we can make it work."
She said she plans to decide in coming days if she will accept the GoFundMe funds in order to keep UpRising Bakery and Café open.
"We don't know what we are going to do, yet we are discussing that as a team over the next two days together, and we will make a collective decision," she said Thursday.