Two transgender women attacked in Cameroon after release from prison
Angry mob beat them early on Aug. 8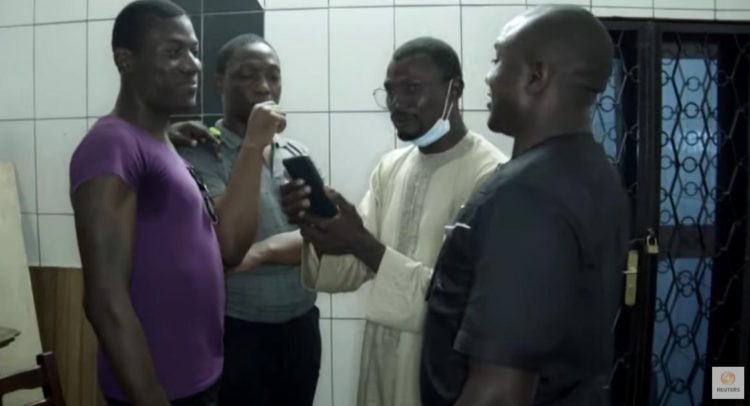 DOUALA, Cameroon — A violent mob in Cameroon earlier this week attacked two transgender women after their release from prison.
Human Rights Watch reports that the mob attacked Patricia and Shakiro at around 1 a.m. on Aug. 8 in Douala, the country's economic capital. The attackers forced them out of a taxi, "insulted and threatened them with death," and beat them for half an hour until they fled after police officers arrived at the scene.
"I was stripped naked and hit everywhere on my body by several people. I was kicked and slapped. I had to play dead — it was the only way to survive," Shakiro told Human Rights Watch.
Patricia and Shakiro have since filed a police report in efforts to locate their attackers and have them brought to justice.
Working For Our Wellbeing, a local LGBTQ advocacy group, posted a statement on Facebook in support of Patricia and Shakiro.
"Sexual and gender minorities are at high risk in Cameroon. The LGBTIQ+ community remains at the [brink] of … violence. This is a complete violation of the rights to private life, an insult to our constitution and democracy which binds us as citizens and protects us under one fatherland," reads the statement.
"We are all citizens and [on] no occasion should a particular group of individuals feel entitled or that everyone should act or be like them. No one owns the monopoly of power [or] violence. This is a republic, not a system of anarchy," added the statement.
Patricia and Shakiro in February were arrested for wearing women's clothing and charged with attempted homosexuality, public indecency and failing to posses an identification card. Trans people in Cameroon commonly travel without ID cards because the sex marker on them is different from their gender presentation.
Human Rights Watch says inmates and prison guards beat, insulted and threatened Patricia and Shakiro during their incarceration.
The women in May were sentenced to five years in prison and a fine of 200,000 CFA ($370.)
A judge on July 16 ordered their release and an appeal to their case is expected to be heard in September.
Alice Nkom, the first French-speaking woman admitted to the Cameroon Bar Association and a fierce defender and advocate for the rights and protections of sexual and gender minorities in the country, represents Patricia and Shakiro.
RELATED: 'Hell': Transgender woman describes prison in Cameroon
Cameroonian social-media celebrity Shakiro describes how she and fellow transgender woman Patricia were put in chains during the five months they spent in prison
Advocacy groups in Africa condemn Uganda's Anti-Homosexuality Act
South African organizations criticize government's silence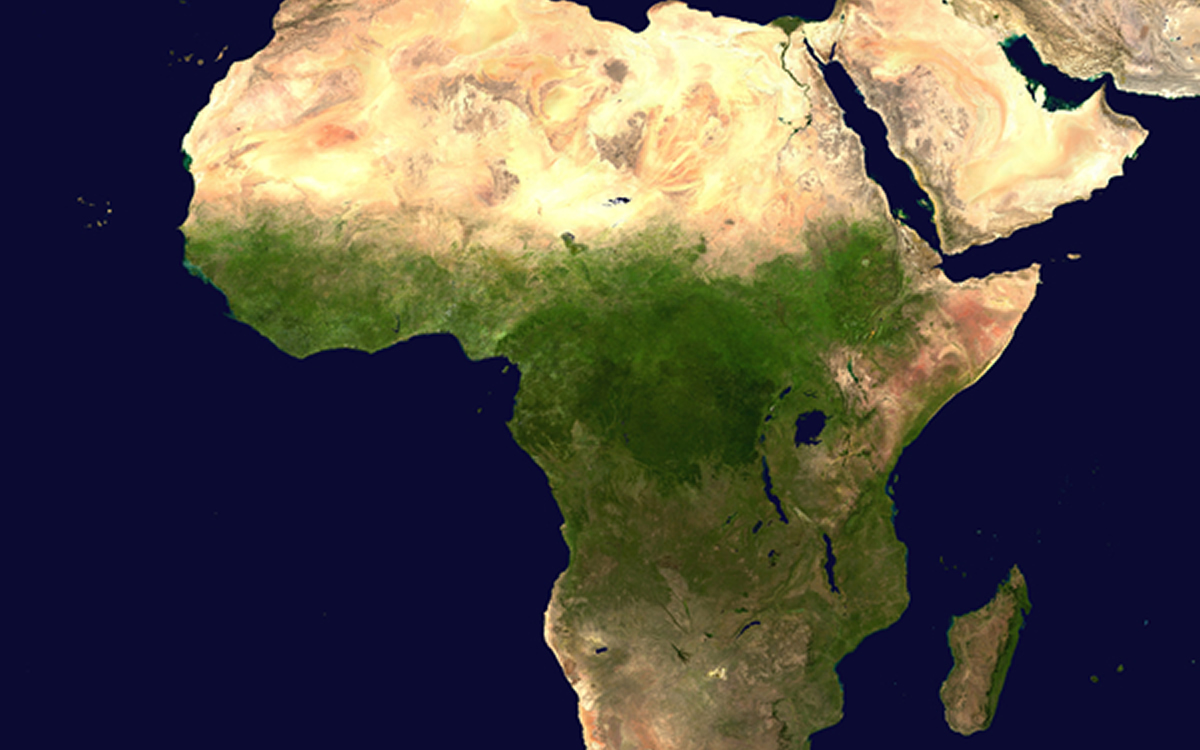 JOHANNESBURG — LGBTQ+ and intersex rights groups across Africa have condemned the signing of Uganda's Anti-Homosexuality Act that calls for the death penalty for "aggravated homosexuality."
Mpho Buntse, a spokesperson for Access Chapter 2, a South African LGBTQ+ and intersex advocacy organization, said it was very worrisome the South African government did not condemn the law, even though the country is the only one on the continent that fully upholds LGBTQ+ and intersex rights.
"It has really been apparent that South Africa would rather protect its diplomatic relations rather than impose on the sovereignty of a country like Uganda. However, we are not dealing with an issue of economic or financial diplomacy, but we are dealing with a human rights crisis. We are dealing with a situation where we could see potential violence being subjected to the LGBTQ+ community in Uganda, but not only to the LGBTQ+ community but the rest of the Ugandan population stands to be affected by this law because even if you don't identify as LGBTQ+ you will be compelled to report to the state those that you know that identify as LGBTQ+," said Buntse. "So we find it really problematic that we choose to be just spectators when we could or potentially have played an active role from the start of this."
Buntse noted Ugandan President Yoweri Museveni, who signed the Anti-Homosexuality Act on Monday, was in South Africa in late February.
"We didn't seize the opportunity to play an active role, so South Africa is always on a missed opportunity where we are now seeing a country to be a spectator instead of being an ally of the LGBTQ+ community," added Buntse.
Bruce Walker of Pretoria Pride, another South African advocacy group, said he was not surprised by the government's stance.
"They are showing their true colors," said Walker. "The governing party is full of homophobes. It's written in the constitution, the rights for the LGBTQI+ community, but they never support the LGBTQI+ community. They flatly ignore it. You either support and respect our constitution or not but as it stands they do not. They are far too scared to take a stand."
Gays And Lesbians of Zimbabwe also condemned the law, saying it violates human rights.
"This law blatantly violates the human rights of LGBTQ individuals in Uganda including the right to privacy, freedom from discrimination and the right to equal protection under the law We stand shoulder to shoulder with the Ugandan LGBTQ community through this difficult time," said GALZ in a statement. "We call on the Ugandan leadership to engage in constructive dialogue, and to work towards solutions that are inclusive and respectful to all individuals."
Lesbians, Gays and Bisexuals of Botswana, like GALZ, also condemned the law and expressed solidarity with LGBTQ+ and intersex Ugandans.
"It's a great disappointed to have the president assent the Anti-Homosexuality Bill," said LEGABIBO. "To all LGBTIQ+ identifying persons in Uganda, we stand in solidarity with you."
East Africa Trans Health and Advocacy Network also castigated the law. EATHAN, like LEGABIBO and GALZ, said it will continue to stand up for LGBTQ+ and intersex rights in Uganda.
"Sad day for LGBTIQ Ugandans. We stand with our trans, intersex and nonbinary Ugandans and the entire LGBTIQ community. We must keep fighting and have the law declared unconstitutional," said EATHAN.
We Are All Ghana, a Ghanaian LGBTQ+ and intersex rights group, in its reaction said the community in Uganda and across Africa should not be silenced.
"As we stand in solidarity with the Ugandan queer community, let us remind ourselves as the Ghanaian LGBTQ+ community and Africans as a whole that we must not allow ourselves to be bullied into silence. our rights are as human as anyone else's," said We Are All Ghana.
Shemerirwe Agnes, executive director of Africa Queer Network, a Uganda-based advocacy group, said there was nothing anyone or any particular organization could have done to dissuade Museveni from signing the bill.
"We are being attacked and killed since that bill was passed because the society and the police thought that just because that bill was passed it was now law so one would think that just because it's now law then it's now going to be implemented," said Agnes. "It was implemented even before it was signed into law there is nothing we can do now because President Museveni doesn't listen to anyone."
U.S. President Joe Biden is among those who have also condemned the Anti-Homosexuality Act.
The White House has announced it will "evaluate" the law's implications and how it may impact U.S. aid to Uganda. Advocacy groups, meanwhile, have challenged the Anti-Homosexuality Act in the Ugandan Constitutional Court.
Daniel Itai is the Washington Blade's Africa Correspondent.