Lesbian Bar Project to the rescue
Founders complete second year fundraising campaign to save businesses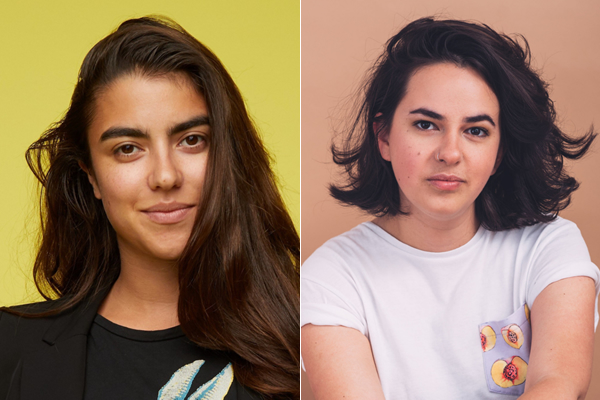 NEW YORK – The Lesbian Bar Project, a New York-based group founded by lesbian filmmakers Erica Rose and Elina Street, raised $117,000 last year to help the nation's lesbian bars stay in business during the height of the COVID pandemic.
Among the bars receiving financial assistance from the project was San Diego's Gossip Grill and D.C.'s A League of Her Own. Owner Dave Perruzza said he and his staff were grateful to receive a $7,000 check from the Lesbian Bar Project early this year when the bar was closed under the city's COVID shutdown order. There are no identified lesbian bars in Los Angeles that are part of the project.
The two women say their 2021 fundraising campaign for the project will raise well over $100,000 as part of their continuing effort to support the nation's remaining 21 lesbian bars.
"Like a lot of things during COVID, we took a lot for granted," Street told the Blade in describing how she and Rose reacted when their city's three remaining lesbian bars – two in Manhattan and one in Brooklyn – shut down like most other bars and restaurants during the peak of the COVID public health restrictions in 2020.
"Erica and I felt very connected to the bars there," Street said. "And we started these discussions of, we miss our cherished spaces. And now they're closed. Where do we go?"
With their filmmaking skills as a backdrop, and with the knowledge that the already diminishing number of lesbian bars across the country were struggling to survive under COVID, the two started a fundraising campaign for those bars called the Lesbian Bar Project. Among other things, they produced a video Public Service Announcement with archival scenes of lesbian bars and the women who patronized them.
With financial support from the Jagermeister liquor company's Save the Night campaign, which was launched to provide financial support for nightlife businesses such as bars and restaurants, Rose and Street arranged for the production of a separate 20-minute documentary film about the role lesbian bars play in the lives of those who patronize them. Rose and Street are listed as the film's directors.
Among those serving as executive producer and appearing in the documentary is Lea DeLaria, the lesbian comedian, actress and internationally acclaimed star of the Netflix series "Orange is the New Black."
Also appearing in the documentary is Jo McDaniel, longtime D.C. lesbian activist and bartender and manager at several D.C. gay bars who helped Perruzza open that bar as the city's first full-time lesbian bar since the closing of the famed D.C. lesbian bar Phase One nearly a decade ago.
McDaniel says she left her job as A League of Her Own's manager last year to undertake, along with her life partner Rachel Pike, the start of a new D.C. LGBTQ welcoming bar called As You Are, which began operating online. McDaniel says she and Pike are actively looking for a storefront building in which to open As You Are as an in-person café and bar with a dance floor that will be welcoming to lesbians and the LGBTQ community in general.
The documentary, which helped generate support for the project's fundraising efforts, can be viewed on the group's website free of charge at lesbianbarproject.com.
Earlier this month, the national dating app called Hinge announced it was entering into a partnership with the Lesbian Bar Project and would make an initial donation in August of $50,000 to help the project support lesbian bars in need of financial aid.
The announcement said Hinge would educate all its U.S. users about the "importance of LGBTQIA+ establishments" and encourage its LGBTQ members to visit one of the bars for a date.
"The bars that comprise the Lesbian Bar Project are not only a safe space but an essential part of LGBTQIA+ culture," said Justin McLeod, founder and CEO of Hinge. "Our hope is that this support will help these sacred spaces to stay open through this summer and beyond," he said in the company's statement.
The Lesbian Bar Project website provides a list of the 21 lesbian bars that the project has supported. In a notice on the website, Rose and Street note that their initial fundraising campaign for 2021 has been completed, and a financial statement with information on how much has been raised will be released around the time of Labor Day weekend.
Rose told the Blade that until she and Street decide the project's next plan of action, they are calling on people to donate directly to one or more of the 21 lesbian bars listed on the website.
However, a notice on the website says three of the bars – Cubbyhole of New York City; Sue Ellen's of Dallas; and Wildside West of San Francisco, "have graciously decided to opt out" of the 2021 pool of funds raised to allow for more contributions to the other bars in greater need.
"In the late 1980s, there were an estimated 200 Lesbian Bars across the country," a statement posted on the Lesbian Bar Project website says. "These bars are disappearing at a staggering rate, and we cannot afford to lose more of these vital establishments to the fallout of COVID-19," the statement says.
Rose and Street said the decline in the number of lesbian bars, which began long before the onset of the COVID pandemic, is due to a number of factors, including the overall success of the LGBTQ rights movement. The two said nondiscrimination protections in state and local laws and the landmark 2015 U.S. Supreme Court decision legalizing same-sex marriage nationwide, opened the way for lesbians and LGBTQ people in general to feel comfortable patronizing bars that were not specifically catering to lesbians.
They said that like its impact on gay bars in general, the rise of the Internet and online meet-up sites has also had the effect of enabling lesbians to meet each other outside of bars and other "brick and mortar" establishments.
"So, it's like all of these factors combined with the pandemic are why many of these places are disappearing," Rose said. "And that's why Elina and I jumped into action. Our goal is always to raise awareness. The money raised is definitely a bonus," she said. "We wanted to raise awareness and tell the stories of these bars. That's going to make sure we remain indelible in our culture and ensuring our survival."
Rose was referring to one of the themes of her and Street's 20-minute documentary – that the in-person interaction offered by lesbian bars and LGBTQ bars in general provides, among other things, an important part of LGBTQ culture and the diversity of LGBTQ people that online and virtual venues cannot provide.
"We believe what makes a bar uniquely Lesbian is its prioritization of creating space for people of marginalized genders; including women, non-binary folks, and trans men," according to the statement posted on the Lesbian Bar Project website. "As these spaces aim to be inclusive of all individuals across the diverse LGBTQIA+ community, the label Lesbian belongs to all people who feel that it empowers them," the statement says.
"Without space, we lose power, validity, communal safety and access to intergenerational dialogue," the statement adds. "With the support of our community, we can make sure these bars receive not only the financial assistance they need but the reference they deserve. When our history isn't protected, we must protect it ourselves."
Following is a list of the 21 remaining lesbian bars in the United States released by the Lesbian Bar Project:
A League of Her Own — Washington, D.C.
Alibi's — Oklahoma City, Okla.
Babes of Carytown — Richmond, Va.
Blush & Blu — Denver
Boycott Bar — Phoenix
Cubbyhole — New York City
Frankie's — Oklahoma City, Okla.
Ginger's — Brooklyn, N.Y.
Gossip Grill — San Diego, Calif.
Henrietta Hudson — New York City
Herz — Mobile, Ala.
My Sister's Room MSR — Atlanta
Pearl Bar — Houston
Slammers — Columbus, Ohio
Sue Ellen's — Dallas
The Backdoor — Bloomington, Ind.
The Lipstick Lounge — Nashville, Tenn.
Walker's Pint — Milwaukee, Wisc.
Wildrose — Seattle
Wildside West — San Francisco
Yellow Brick Road Pub — Tulsa, Okla.
Queery: Erick Velasco and Jose Resendez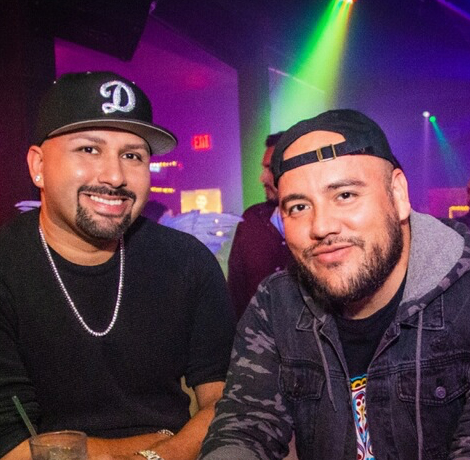 When Clubs Cobra and Chico Co-Owner, Marty Sokol, conceived the idea of creating a podcast that would be an extension of his clubs and provide a voice for Gay Latinos particularly from neighborhoods that were traditionally underrepresented, it didn't take long for him to choose who he wanted to lead it. Erick Velasco also known as the Homo Homie from the East Side of LA was the perfect face of the brand and truly represented how Chico in Montebello had come about in the first place.
Velasco, an LA Native and a frequent nightclub attendee realized this would be a great thing for the Gay Latino community as well as the LGBTQ+ Latino community overall. He knew he needed a strong co-host with experience in media and pop culture – enter Jose Resendez, a recent Miami transplant who was no stranger to the world of podcasts, social media and how to get a great interview out of a guest. Where Velasco provided that LA flavor from the community, Resendez brought the business expertise.
The two colleagues kicked off season 1 of the successful podcast in October of 2019 and released new episodes through February up until sheltering in place was put in motion.
From episodes ranging from Gay Dads, Fitness, Entertainment, Politics,Transgender and Undocumented issues to even a JLO themed episode, these co-hosts were able to tap into different slices of the Latino LGBTQ+ community and brought the education, laughter and tears along the way.
But when Covid-19 hit, not even these two heroes of our community were immune. Resendez contracted the virus shortly after they had gone on hiatus. What started off to being a 3- month break turned into a 6 month break. He is now fully recovered and back at work gearing up for the rest of the year.
With a break under their belt and a library of a first season podcast episodes currently available to binge, the duo is now ready to launch season 2 and is looking forward to bringing in new faces from the community from all walks of life to further show our diversity. I caught up with the Homo Homies to get a little more insight of what makes them tick and how their identity and passion truly reflects the Latino LGBTQ+ community – a community that doesn't just follow trends – they SET them.
Los Angeles Blade // Queery Q&A
The Homo Homie Podcast (@TheHomoHomiePodcast)
Host: Erick Velasco (@TheHomoHomie)
Co-Host: Jose Resendez (@TheJoseResendez)
Who's your LGBTQ hero?
There's so many to choose from! But during these revolutionary times for social justice, we would have to say Ashlee Marie Preston — a passionate Black transgender woman who's making her voice heard & who we really hope to have on The Homo Homie Podcast one day! Ashlee advocates for the LGBTQ+ community by using her platform to bring awareness & believes that we can't heal what we don't reveal — such as addressing anti-Blackness within our own queer community.
Who's Your Latino or Latina Hero?
We have to give it up to mami y papi. As proud Latinos we're raised to honor our ancestors, elders, & parents! They teach us the importance of family, knowing we can count on them to be there for us. They help us understand you can have a lot with so little. They show us how to earn & give respect. To take pride in our heritage & where we come from, to continue to speak Spanish, to recognize the power in being bilingual. (Erick is Mexican, Jose is Guatemalan & Mexican.) And we can't forget our modern-day Latinx hero, AOC — we love powerful mujeres that are always reppin' our barrios!
What's Los Angeles' best nightspot, past or present?
The Homo Homie Podcast's first season was all recorded at Club Cobra in North Hollywood, so that was our spot! LA has such a diverse offering when it comes to safe queer spaces — we tend to go where everybody treats you like family & where the atmosphere is off the hook. When it's safe we say to check out Club Chico in East LA & Trunks in WeHo — we know the staff there, they welcome us with open arms, have great music & good a** dranks!
What non-LGBTQ issue are you most passionate about?
Well, we take into consideration many to be honest. We're passionate about women's equality, immigration reform, & fighting for the Black community. We stand by the Black Lives Matter movement & will continue to help amplify Black voices on The Homo Homie Podcast as well. We acknowledge that every issue coincides with LGBTQ+ rights, because where one progresses, we all progress.
What historical outcome would you change?
Jose would say the tragic loss of Selena Quintanilla, however we would definitely change the outcome of our last presidential election. We'd take back that day real quick! We highly encourage all of our podcast listeners to help us vote Donald Trump out of the White House this year. Remember to register to vote now & help us make history together!
What's been the most memorable pop culture moment in your opinion?
Probably the JLo & Shakira halftime show at the Super Bowl — we didn't know it back then but it was pretty much the closing ceremony for the end of the world at this point! But in all seriousness we want to highlight the moment Britney Spears shaved her head, especially now that the #FreeBritney movement has gone mainstream — the light that has been shed on mental health & human legal rights due to her conservatorship is invaluable. Another memorable pop culture moment is when Ricky Martin came out as a proud gay man, that was big for Latinos around the world!
Who in the Media or Journalism field do you admire?
We admire Anderson Cooper. Always has his facts straight (no pun intended), knows how to gauge a conversation, is not afraid to call out a guest & has been a voice of reasoning lately for Americans during the coronavirus pandemic. Did we mention he's super sexy with that silver hair? Anderson has been an influential LGBTQ+ staple in our community & has represented us so well in the media industry.
On what do you insist?
Testing! Voting! We insist on many things. Getting tested for HIV/STI & knowing your status is responsible, we insist you reach out to your local resources for help such as the LGBT Center, Reach LA, & Out of The Closet locations. We insist that you do your part in voting & educating yourself on all the candidates — this year is so important for POC. Also, we insist you subscribe to our podcast to learn more about ways to get involved, be active in your community, whether via social media or by physically volunteering, it takes a village!
If your life were a book, what would the title be?
Erick's book would be called "A Jack of All Trades & Master of None" because he has so many tricks up his sleeve & is such a curious type of person that loves to continue to always learn in life! Jose's book would be titled "Amigas y Rivales" after an iconic Mexican soap opera or maybe "Mean Girls" — do we see a pattern here? Feels like our lives are shaped by the people around us, from friends & family to non-supporters alike.
What do you believe in beyond the physical world?
We're both big on energy for sure! Erick is more spiritual, believes in the after life, the supernatural, the paranormal & loves watching Ghost Adventures. Jose is more of a science guy, has to see it to believe it! Either way, it's fascinating to know that we are not the only ones here…right?
What's your advice for LGBT movement leaders?
To stop and really analyze the way they try to get their points across to others. There's always more than one way & they must take the time & patience to put themselves in that person's shoes In order for them to understand.
What would you walk across hot coals for?
We both immediately said a million dollars, ha! Erick will walk across hot coals for family, it shows strength & courage for them. Jose says for world peace, period.
What LGBT stereotype annoys you most?
Probably when people seem to think all gays went to beauty school in the womb & can do hair/makeup. Gays in media & entertainment are usually portrayed as the hairstylist, the makeup artist, the fashion designer, the flamboyant vanity person, which there's nothing wrong with being that person, but the reality is that gay men hold it down in boardrooms, sports fields, military, on stage & in classrooms — we're everywhere!
What's your favorite LGBTQ+ movie?
For Erick it has to be Quinceanera — watching it was the first time we saw urban gay Latin representation that really hit home with cultural roots; nothing is better than a movie that you can relate too & actually see yourself in. Jose can't decide between The Bird Cage & Moonlight — both taking place in Miami where he moved to LA from.
Who's your favorite female pop star?
Right now it has to be Cardi B, okurrrrr! An artist that truly defines making it from the bottom to the top. She's unapologetically herself no matter what, isn't afraid to speak her mind, has broken barriers, created chart topping hits, is a proud Afro Latina & is literally bringing back Pu**y Power.
What do you wish you'd known at 18?
For some reason this always ties back to money! Learning at a young age what it is to establish credit, how to invest into real-estate, understanding stocks, & probably avoiding student loans if possible. There's many scholarships out there to help aid in financing your education, especially when it comes to diversity & inclusion.
Why Los Angeles?
LA is a place you can always call home — it's a place with vast cultural diversity. For Erick, born & raised in LA has shaped him to be the man he is today. After living in Texas & Florida, Jose now calls LA home, a place he hopes to continue establishing himself as an entertainment communications pro in the US Latin market. The Homo Homies hope to run into you all in LA soon!