Israel lifts MSM blood donor restrictions
A Wider Bridge celebrated 'landmark moment'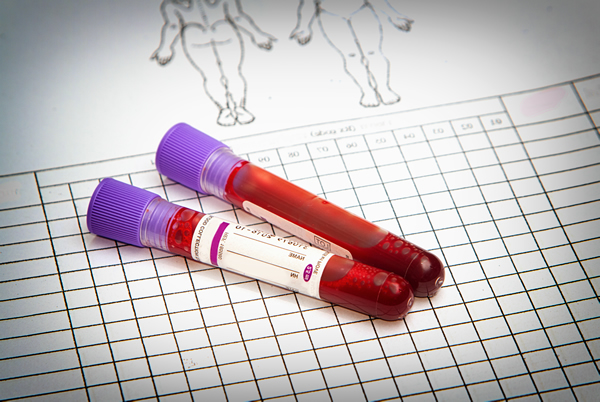 JERUSALEM — Israel on Thursday announced it will allow men who have sex with men to donate blood without restrictions.
The Associated Press reported Health Minister Nitzan Horowitz, who is openly gay, made the announcement.
"Today we removed the degrading and irrelevant questions in the blood donation questionnaire," wrote Horowitz in his Facebook post. "Every blood donor who comes with the goal of saving a life will receive equal treatment, no matter what his gender or sexual orientation (is), whether he is LGBT or straight."
A Wider Bridge — a U.S.-based organization that describes itself as "building a movement of LGBTQ people and allies with a strong interest in and commitment to supporting Israel and its LGBTQ communities" — welcomed the announcement.
"This is a landmark moment for the entire LGBTQ community in Israel and a step closer toward equality for everyone," said A Wider Bridge on its Facebook page.
Israel is the latest country that has lifted restrictions for MSM who want to donate blood.
The U.S. Food and Drug Administration currently allows MSM to donate blood if they have not had sex with another man for three months. The FDA deferral period for MSM before April 2020 was a year.
Activists: Iranian minority, LGBTQ voices must be centered
Iranian activists joined Instagram Live discussion hosted by Planned Parenthood Global as part of its "This Is Brave" campaign initiative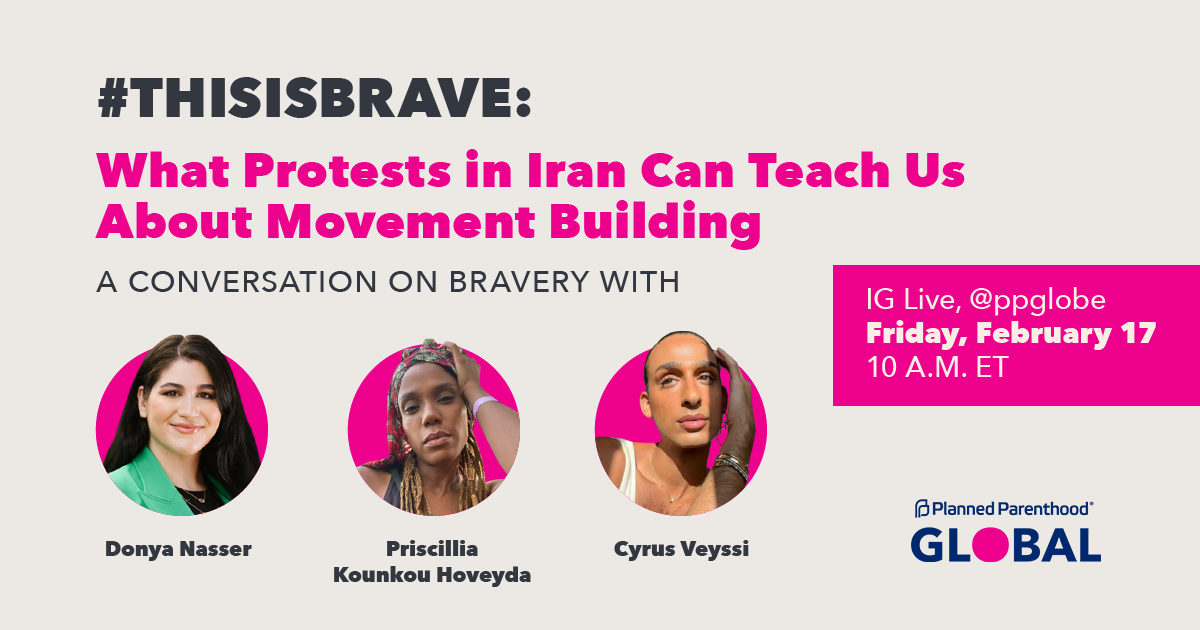 WASHINGTON – Amid the ongoing turmoil in Iran, LGBTQ and other minority voices must be centered in the fight for equal rights, activists said during an Instagram Live discussion hosted by Planned Parenthood Global on Friday.
The group organized the event as part of its "This Is Brave" campaign, an initiative that endeavors to "show the connection across social justice movements," Planned Parenthood Global Senior Director of Global Communications Crister Delacruz told The Washington Blade by phone on Friday.
"For example," she said, "sexual and reproductive rights are connected to the fight for LGBTQ equality: just like anyone else, members of the LGBTQ community around the world who need access to sexual and reproductive healthcare."
Protests, many led by women and other marginalized groups, erupted in Iran over the death of Mahsa Amini in police custody last September. Amini was detained by authorities for allegedly violating rules governing how women can dress.
The demonstrations continued over the subsequent months despite violent crackdowns from the Iranian government, earning the attention of the international community and prompting the U.S. Senate to introduce a resolution condemning the country's "systemic persecution of women and peaceful protestors."
Joining Friday's discussion were Priscillia Kounkou Hoveyda, a human rights lawyer and founder of the Collective for Black Iranians, and Cyrus Veyssi, a digital creator and online strategist with a substantial following on social media platforms. Donya Nasser, a former member of the Planned Parenthood Global Advisory Board and current board member of Planned Parenthood's Mar Monte (Calif.) affiliate, moderated the conversation.
Veyssi, a queer and nonbinary "child of the diaspora" who grew up in the U.S., said they have "countless friends who live in secrecy in Iran," people who in some cases "have to spend every weekend in a jail" or were forced to flee the country, often with help from groups like the International Railroad for Queer Refugees (formerly known as the Iranian Railroad for Queer Refugees).
Social media, Veyssi said, "has allowed people in the West to see what is happening in Iran." And given their sizable platform and privileged position living safely in America with economic security, Veyssi said they feel it is their responsibility to "share as much as I can."
Especially so since so many other LGBTQ activists who share content about or are otherwise engaged on social media with issues concerning the turmoil in Iran have experienced shadow-banning, Veyssi said, referring to the phenomenon by which a user's posts are artificially depressed so they reach fewer followers than they otherwise would.
On Wednesday, Veyssi provided a written statement to The Washington Blade in response to a question concerning the nature of any misconceptions they have observed among Americans when it comes to the struggle for equal rights in Iran.
Noting that they are not positioned to speak on behalf of Iranians who still live in the country, Veyssi said they have observed that one "main misconception is not understanding the nuance between the violent and oppressive government in Iran and that of our culture."
This extends to the treatment of LGBTQ people and identities, they said. "There is a lot embedded within our history that suggests how open minded – specifically among gender and sexuality expressions – our people have been."
"From subversive poetry that illustrates queer love to even beauty trends that contrast with western ideals of masculinity and femininity, queerness has always been a facet of social experiences in Iran" Veyssi said.
"I wish more people understood that LGBTQIA+ rights is part of the larger movement towards freedom in Iran right now," they added, "and that resistance in Iran can simply look like waking up and choosing to go about your day as your true self, something that many people have died for and are fighting for."
Kounkou Hoveyda, who is Congolese, Iranian, and French, recounted the story of a 24-year-old man who was "arrested and tortured in detention" for fighting for "the right to be who he is." Even LGBTQ Iranians who choose not to engage in demonstrations or speak out against the government "are in a constant state of alert," said Kounkou Hoveyda, who identifies as queer.
Among outside observers in the West, many never think to ask themselves whether Iranians engaged in the protests and movements for social and political equality may be transgender or nonbinary, Kounkou Hoveyda said – adding that Iranians are "just as layered as any other group of people" even when living under a regime that works to censor out their marginalized identities.
It is also incumbent on the allies of marginalized minority communities to speak out on their behalf, Veyssi said. "I want the 40-year-old white woman living in Nebraska posting about Iran" because she will have access to and influence with an audience whom less privileged groups may never be able to reach, they said.
Likewise, even in cases where matters like the treatment of women do not impact them directly, Veyssi said, "I will show up for whoever needs it, and it's not just about what's happening right now" in Iran. For example, they said, one must show up for women in the United States who are battling for bodily autonomy.
Veyssi credited Planned Parenthood Global for providing the opportunity for him and the other speakers to address these issues, which they said corporations and other powerful institutions have often shied away from.
"So many brands and companies want to avoid it," they said, but what's happening in Iran is not a political or partisan matter. Rather, Veyssi said, this is about freedom and one must confront the question of whether to stand up for that or stand in the way by remaining silent.
As the international arm of Planned Parenthood Federation of America, Planned Parenthood Global has worked overseas for 50 years to break down barriers to health care and champion the brave people putting their safety on the line each and every day for reproductive freedom.