Biden urged to develop plan to protect LGBTQ Afghans
Taliban regained control of Afghanistan on Aug. 15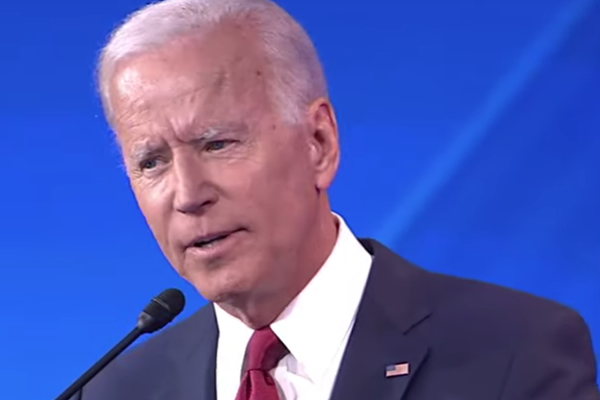 WASHINGTON — A group of six advocacy groups on Thursday urged the Biden administration to develop a 10-point plan to protect LGBTQ Afghans after the Taliban regained control of their country.
The Council for Global Equality; the Human Rights Campaign; Immigration Equality; the International Refugee Assistance Project; the Organization for Refuge, Asylum and Migration and Rainbow Railroad in a letter they sent to President Biden called for his administration to "prioritize the evacuation and resettlement of vulnerable refugee populations, including LGBTQI people, and ensure that any transitory stay in a third country is indeed temporary by expediting refugee processing."
The nine other suggestions are below:
– Provide and effectively implement explicit "Priority 2" (P-2) access to the U.S. refugee program for the highly vulnerable population of LGBTQI individuals fleeing Afghanistan. Waive the application fee for any LGBTQI Afghan applying to relocate to the United States on an expedited basis via humanitarian parole and look favorably upon those emergency requests. Initiate a new program of Temporary Protected Status (TPS) for Afghans in the United States, including those paroled into the United States on an emergency basis."
– Ensure that existing lists that have been collected by various governments of at-risk Afghans, including those who wish to flee because of their sexual orientation or gender identity, are carefully safeguarded so that they do not fall into Taliban or third-country hands and are not used to target individuals or family members. Use the lists as a basis for expedited P1 or P2 refugee processing or humanitarian parole for those who seek protection abroad."
– Lift or expand the FY (fiscal year) 2022 refugee cap of 125,000 refugees accepted into the United States.
– Provide funding to support the temporary housing, livelihoods and security of LGBTQI refugees in third countries while they are being processed for refugee resettlement in the United States or elsewhere.
– Recognize NGOs that have been reliable partners in identifying and recommending LGBTQI Afghans to the State Department for protection and instruct U.S. embassies to process LGBTQI refugee applications on site when referred by these designated partners.
– Recognize for the purposes of refugee relocation, humanitarian parole or any other entry into the United States any same-sex Afghan partner as a spouse. Take an equally expansive view of the definition of family for LGBTQI relocation given the lack of legal recognition for LGBTQI partnerships in the region.
– Expand LGBTQI-sensitive resettlement programs in the United States and engage with NGOs and local communities to expand the U.S. capacity to absorb larger numbers of LGBTQI Afghan refugees in supportive and inclusive environments, including through new refugee sponsorship programs.
– Speak out forcefully against human rights abuses by the new Taliban regime and any increased targeting of vulnerable communities, including LGBTQI people, and use existing mechanisms to sanction and hold accountable perpetrators of human rights abuse. Negotiate explicit human rights monitoring access, with a particular focus on vulnerable communities including LGBTQI Afghans, when the mandate of the U.N. Assistance Mission in Afghanistan is renewed by the Security Council later this month.
The Taliban entered Kabul on Aug. 15 and toppled then-President Ashraf Ghani's government.
A Taliban judge in July said the group would once again execute people if it were to return to power in Afghanistan. A gay Afghan person with whom the Los Angeles Blade spoke earlier this week said they and their family fled their Kabul home because of the Taliban.
"I'm scared," they said. "I can't go outside … everything has totally changed."
The groups in their letter to Biden said the Taliban "takeover of Afghanistan has focused international attention on the safety and livelihood of many vulnerable populations, including women and girls, and lesbian, gay, bisexual, transgender, queer, and intersex (LGBTQI) Afghans."
"As the decision to withdraw from Afghanistan will be part of your legacy, so too will be the actions your Administration takes to ensure the well-being of these populations," reads the letter.
The letter also notes the groups "are deeply disappointed that your administration did not press to extend the Aug. 31 deadline to evacuate more at-risk refugees from Kabul, but we are heartened by your pledge to continue to support refugee evacuation and resettlement in the coming weeks."
"The United States bears a special responsibility not to abandon those we have encouraged along the path to democracy and human rights, and to act expeditiously to ensure their safety," it says.
Canada is thus far the only country that has specifically said it would offer refuge to LGBTQ Afghans. Immigration Equality earlier this week said it spoke "directly" with 50 LGBTQ Afghans before the U.S. completed its withdrawal from the country on Aug. 30. "
The international community must act in concert to protect vulnerable populations now placed at risk," reads the letter to Biden. "We urge the United States to increase and prioritize its immediate, medium-term and long-term efforts on behalf of the LGBTQI community in Afghanistan using these 10 protection priorities."
It's official- Rep. Karen Bass enters race to become the next mayor of LA
If elected she would be the first Black woman & second Black mayor after legendary Tom Bradley who served as 38th Mayor from 1973 to 1993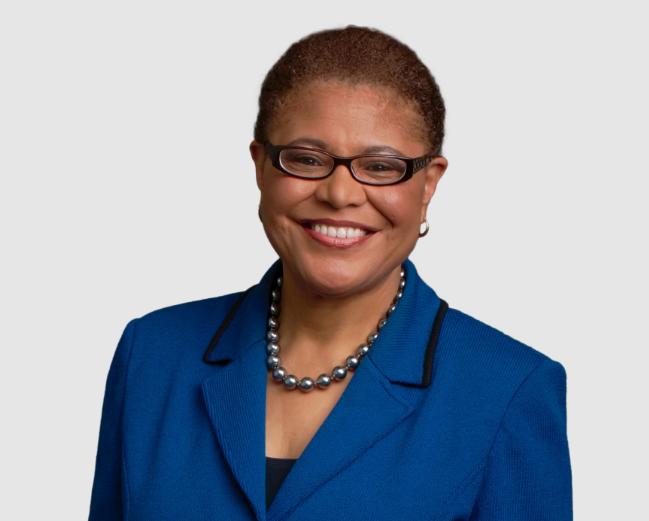 LOS ANGELES – Congresswoman Karen Bass officially announced her entrance Monday as a candidate to replace her fellow Democrat outgoing Los Angeles Mayor Eric Garcetti.
"Our city is facing a public health, safety and economic crisis in homelessness that has evolved into a humanitarian emergency," she said in a statement announcing her candidacy. "Los Angeles is my home. With my whole heart, I'm ready. Let's do this — together."
If Bass were to win election she would be the first Black woman mayor and the second Black mayor after Thomas Bradley, the legendary politician and former police officer who served as the 38th Mayor of Los Angeles from 1973 to 1993.
With my whole heart, I'm ready. Let's do this — together.

I'm running for mayor.https://t.co/CLkJfFddHT

— Karen Bass (@KarenBassLA) September 27, 2021
KABC 7 noted that she would be the first sitting House member to be elected mayor of Los Angeles since 1953, when Rep. Norris Poulson was elected. Then-Reps. James Roosevelt, Alphonzo Bell and Xavier Becerra lost campaigns for mayor in 1965, 1969 and 2001.
The 67-year-old member of Congress currently represents the 37th Congressional District, which encompasses Los Angeles neighborhoods west and southwest of downtown including Crenshaw, Baldwin Hills, Miracle Mile, Pico-Robertson, Century City, Cheviot Hills, West Los Angeles, Mar Vista and parts of Westwood, as well as Culver City and Inglewood. Bass was a member of the California Assembly from 2004-10, serving as that body's speaker from 2008 to 2010.
Bass is entering an already crowded field of candidates including Los Angeles City Attorney Mike Feuer and two members of the City Council – Kevin de León and Joe Buscaino – who have already announced their campaigns for mayor.
When speculation as to her running surfaced last week, Bass spokesman Zach Seidl told the Los Angeles Times that her running was due to the fact that "Los Angeles is facing a humanitarian crisis in homelessness and a public health crisis in the disproportionate impact this pandemic has had on Angelenos," Seidl said in a statement. "She does not want to see these two issues tear the city apart. Los Angeles has to come together. That's why the Congresswoman is considering a run for mayor," he added.
That seems to be the focal point and whoever is elected will face the city's massive homelessness crisis.
Bass acknowledged this in her candidacy announcement statement this morning, writing "I've spent my entire life bringing groups of people together in coalitions to solve complex problems and produce concrete change — especially in times of crisis."
Rep. Karen Bass to enter Los Angeles mayoral race
Bass has been working to dismantle systemic racism, as well as other forms of social, racial and economic injustice, for decades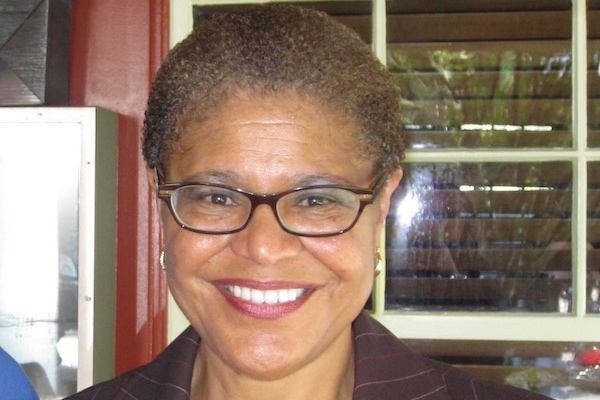 LOS ANGELES – In a breaking story published Friday morning, the Los Angeles Times reported that Democratic Congresswoman Karen Bass, who represents California's 37th congressional district, which covers several areas south and west of downtown LA will enter the mayor's race.
U.S. Rep Karen Bass (D-Los Angeles) intends to run for Los Angeles mayor, according to three people familiar with her plans. Such a move would shake up a contest that, until this past week, which saw the field of candidates increase, had been a fairly sleepy affair. Bass, a high-profile Democrat who has served in both Sacramento and Washington, D.C., could announce her entry into the mayor's race as early as next week, those sources told The Times.
Bass has been working to dismantle systemic racism, as well as other forms of social, racial and economic injustice, for decades. She is a community activist who was raised on civil rights activism in LA's Jewish Venice-Fairfax district, volunteered for Bobby Kennedy's presidential campaign in middle school, graduated from Hamilton High School in West LA in 1971, studied philosophy at San Diego University but switched her attention to healthcare, graduating from USC's Keck School of Medicine Physician Assistant Program. She subsequently received her BA in health sciences from Cal State/Dominguez Hills and her Masters in Social Work from USC.
Bass focused that training on fighting the crack epidemic in South LA, where she founded the Community Coalition to fight for substance abuse prevention programs and better foster care and relative caregivers, like grandmothers.
She also fought the AIDS epidemic — all experience directly applicable to dealing with the ongoing Opioid crisis, as well as COVID-19.
"I went through the AIDS crisis from its very beginning. I watched all of Santa Monica Boulevard get wiped out near Vermont (Ave.). That whole area there. I watched everybody die within a matter of two years," Bass told the Los Angeles Blade. "But I think that this [COVID-19 crisis] is really hard because you don't have to have any physical contact….People are building the plane while it's flying."
Torie Osborn, the executive director of the Los Angeles Gay and Lesbian Community Services Center in 1989, met Bass at a meeting of progressive grassroots activists in a South LA church basement.
"This woman I didn't know came up, introduced herself as Karen Bass from South LA, an anti-police violence activist and a physician assistant," Osborn says. The two talked all day with Bass noting that the gay community's experience of AIDS deaths was similar to what the Black community was experiencing during the crack epidemic.
"I had never heard anything like this before. She knew gay men. She clearly was an ally," Osborn says.
Last summer the Biden campaign vetted Bass as a potential candidate for the number two spot on the Democratic ticket in the race for the White House, which ultimately ended up with then California U.S. Senator Kamala Harris as Biden's choice.
"Los Angeles is facing a humanitarian crisis in homelessness and a public health crisis in the disproportionate impact this pandemic has had on Angelenos," Bass spokesman Zach Seidl said in a statement, when asked for comment by the Times. "She does not want to see these two issues tear the city apart. Los Angeles has to come together. That's why the Congresswoman is considering a run for mayor."
Earlier this past week, another LGBTQ ally, Los Angeles City Councilman Kevin de León, a Democrat, announced his intention to seek the mayor's chair after current Mayor Eric Garcetti, who was elected for a four-year term in 2013 and again in 2017- who's limited to serving no more than two terms- was picked by President Joe Biden to serve as the U.S. ambassador to India on July 9, 2021.
Head of Anti-LGBTQ group worked with Trump to overturn election
Eastman and the former president had a secret scheme to try to get former Vice-President Mike Pence to overturn election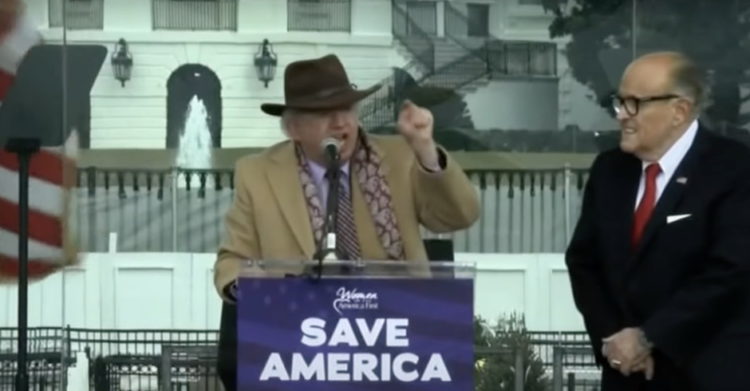 By David Badash | PROVINCETOWN, Ma. – The head of a once well-known anti-LGBTQ organization that spent countless millions in dark money to try to block the advancement of same-sex marriage worked with then-President Donald Trump and his legal team on a secret scheme to try to get Vice President Mike Pence to subvert the U.S. Constitution and overturn the results of the 2020 presidential election.
John Eastman, who until January 13 was a tenured professor of law and dean at the Chapman University School of Law in California, advanced a six-point plan detailing the steps he wanted Pence to take on January 6.
Eastman, who is the chairman of NOM, the National Organization For Marriage, "tried to convince then-Vice President Mike Pence that he could overturn the election results on January 6 when Congress counted the Electoral College votes by throwing out electors from seven states, according to the new book 'Peril' from Washington Post journalists Bob Woodward and Robert Costa," CNN reports.
"You really need to listen to John. He's a respected constitutional scholar. Hear him out," Trump told Pence during a January 4 meeting with Eastman in the Oval Office, according to "Peril."
In addition to directing that Pence would falsely claim that the seven states had competing electors, Eastman suggested Pence make all these moves without warning.
"The main thing here is that Pence should do this without asking for permission — either from a vote of the joint session or from the Court," Eastman wrote. "The fact is that the Constitution assigns this power to the Vice President as the ultimate arbiter. We should take all of our actions with that in mind."
Pence disagreed with Eastman's legal claims and did not enact the secret scheme.
Eastman spoke at the January 6 "Save America" rally that many claim Trump used to incite the insurrection.
One week later he "abruptly" resigned from Chapman University "amid criticism of his role in stoking the violent attack," and "calls for his firing," Law.com reported at the time.
********************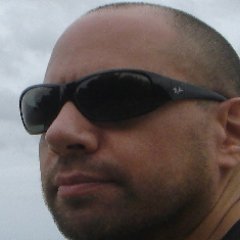 David Badash (@davidbadash) is the founder and editor of The New Civil Rights Movement, an award-winning news & opinion site.
The preceding article was first published by The New Civil Rights Movement and is republished by permission.