Bill to repeal discriminatory loitering law targeting sex workers passes
SB 357 does not decriminalize soliciting or engaging in sex work. Eliminates an loitering offense for simply "appearing" to be a sex worker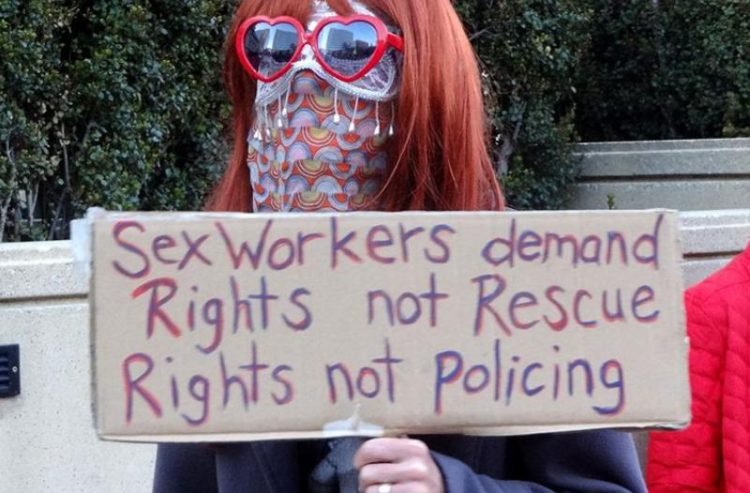 SACRAMENTO – Senator Scott Wiener's (D-San Francisco) Senate Bill 357, the Safer Streets for All Act, passed the Senate on concurrence by a vote of 26-9. SB 357 repeals a provision of California law criminalizing "loitering with the intent to engage in prostitution." The bill now heads to California Governor Gavin Newsom for his signature.
This criminal provision — arrests for which are based on an officer's subjective perception of whether a person is "acting like" or "looks like" they intend to engage in sex work — results in the disproportionate criminalization of trans, Black and Brown women, and perpetuates violence toward sex workers.
SB 357 is sponsored by a large coalition made up of former and current sex workers, LGTBQ groups like Equality California, and civil rights groups like the ACLU. The Coalition to Abolish Slavery and Trafficking (CAST LA) is supporting the legislation.
SB 357 does not decriminalize soliciting or engaging in sex work. Rather, it simply eliminates an loitering offense that leads to harmful treatment of people for simply "appearing" to be a sex worker.
SB 357 repeals "loitering with intent to engage in prostitution" law, which results in profiling and harassment of sex workers, particularly transgender women and women of color
This crime is so subjective and inherently profiling that it allows a police officer to arrest someone purely based on how they are dressed, whether they're wearing high heels and certain kinds of make-up, how they're wearing their hair, and the like. This criminal provision is inherently discriminatory and targets people not for any action but simply based on how they look. People who engage in sex work deserve to be treated with dignity and respect.
Criminalizing sex work does not make sex workers or communities safer. Most criminal penalties for sex workers, loitering laws included, do nothing to stop sex crimes against sex workers and human trafficking. In fact, loitering laws make it harder to identify trafficking victims; trafficking victims are often afraid to come forward in fear of being arrested or incarcerated.
In February, a similar piece of legislation to repeal this type of loitering ban became law in New York. SB 357 is part of the movement to end discrimination against and violence toward sex workers, especially the most targeted communities — trans, Black, and Brown people. SB 357 is co-sponsored by Positive Women's Network – USA, St. James Infirmary, SWOP LA, Trans [email protected] Coalition, Asian Pacific Islander Legal Outreach, Equality California and ACLU California Action.
Under current law, it is a crime to loiter in a public place with the "intent" to commit a sex work-related offense. But this law can be broadly interpreted, and thus allows for discriminatory application against the LGBTQ community and people of color.
Law enforcement can use a non-exhaustive list of circumstances to subjectively determine if someone "intends" to engage in sex work, including factors such as speaking with other pedestrians, being in an area where sex work has occurred before, wearing revealing clothing, or moving in a certain way.
Because current law regarding loitering is highly subjective and vague, law enforcement officers disproportionately profile and target Black and Brown transgender women by stopping and arresting people for discriminatory and inappropriate reasons.
This is how Black and Brown transgender women get arrested and cited for simply walking on the street. It also gives law enforcement the ability to more easily target and arrest sex workers.
People in the LGBTQ, Black, and Brown communities report high rates of police misconduct throughout the United States and are disproportionately affected by police violence. Transgender people who have done street-based sex work are more than twice as likely to report physical assault by police officers and four times as likely to report sexual assault by police.
A Black person is 3.5 times more likely to be shot by police than a white person. These statistics are a daily reality that transgender, Black and Brown people face and lead to mistrust of law enforcement.
SB 357 will repeal a discriminatory law that makes it a crime to loiter with the intent to engage in sex work, given that it fails to prevent street-based sex work and disproportionately results in the criminalization of transgender people and communities of color.
"Anti-loitering laws – which disproportionately impact Black, Brown and LGBTQ people – are racist and transphobic, and must go," said Wiener. "Sex work is work, and sex workers have a right to live and work with dignity and respect. Arresting sex workers doesn't make them safer, doesn't make our communities safer, and doesn't prevent sex work. In fact, when law enforcement arrests people who 'look like' they might be sex workers, simply because of how they look or dress, it makes it harder to find and help those who are being trafficked. Giving people criminal records for just standing around is wrong, and we need to reverse this law."
The DecrimSexWorkCA coalition released the following statement:
"For too long, our communities have been harmed by tough-on-crime laws which are used to target and harass our community members, threatening our ability to exist safely in public spaces. By passing SB 357, the Legislature recognizes the decades of harm that California's loitering law has had on tens of thousands of people, especially Black and brown women, trans women of color and sex workers, giving us a path to clear our records. By ending one form of criminalization, the state takes a monumental step forward in protecting our safety and our livelihoods."
CHP increases efforts to combat organized retail theft for holidays
California Highway Patrol to saturate shopping centers throughout the state working with local law enforcement to make arrests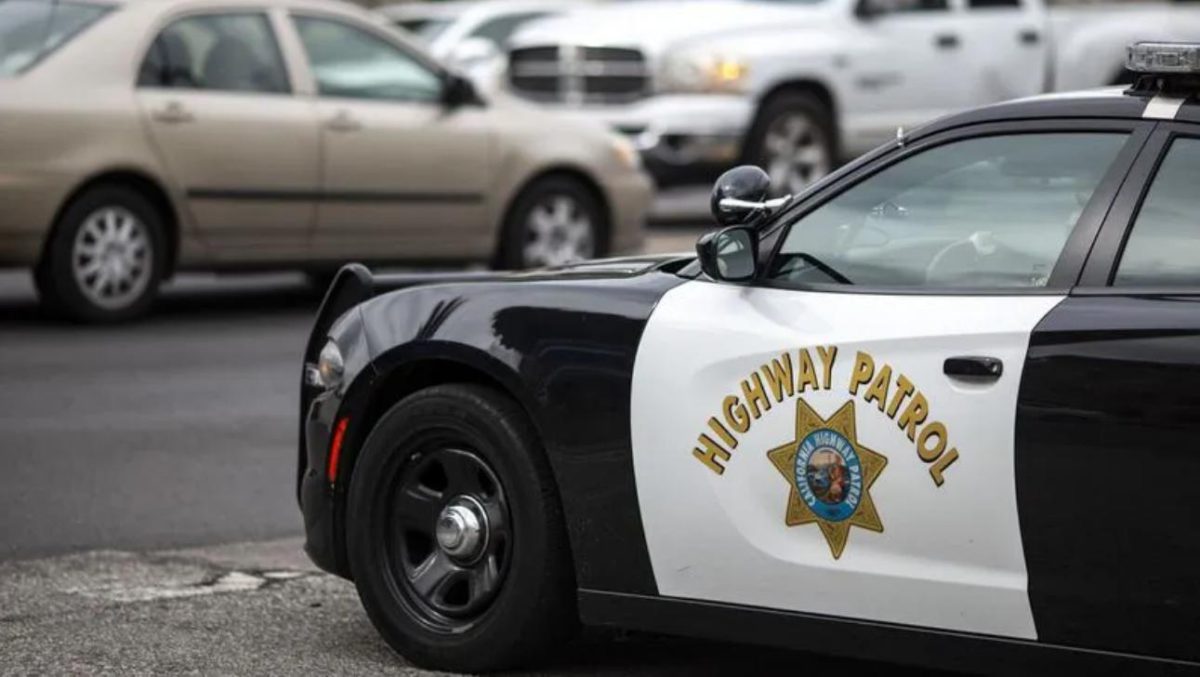 SACRAMENTO – Governor Gavin Newsom has increased efforts statewide to tackle organized retail theft ahead of the holiday shopping season. The California Highway Patrol (CHP) Organized Retail Crime Task Force (ORCTF) is increasing their presence at shopping centers throughout the state and working with local law enforcement agencies to make arrests and heighten visibility.
"Californians deserve to feel safe especially as they head to stores this holiday season," said Newsom. "We've doubled down on our efforts to combat crime with millions of dollars to deter, arrest and successfully prosecute criminals involved in organized retail theft. This year, shopping centers across California will see saturated patrols as CHP regional teams work with local law enforcement agencies to help make arrests and recover stolen merchandise."
Governor Newsom signed Assembly Bill 331 by Assemblymember Reginald Byron Jones-Sawyer, Sr. (D-Los Angeles) to extend and expand the CHP's Organized Retail Crime Task Force (ORCTF).
The CHP's ORCTF regional teams collaborate with local law enforcement agencies and retailers to proactively address organized retail theft. Since the inception of the task force, the CHP has been involved in 1,296 investigations, the arrest of 645 suspects, and the recovery of 271,697 items of stolen retail merchandise valued at nearly $26 million.
"The CHP is dedicated to ensuring everyone is safe during this holiday shopping season," said Commissioner Amanda Ray. "Through the joint efforts of our Organized Retail Crime Task Force and public safety partners, we are working hard to combat organized retail crime and deter organized theft rings."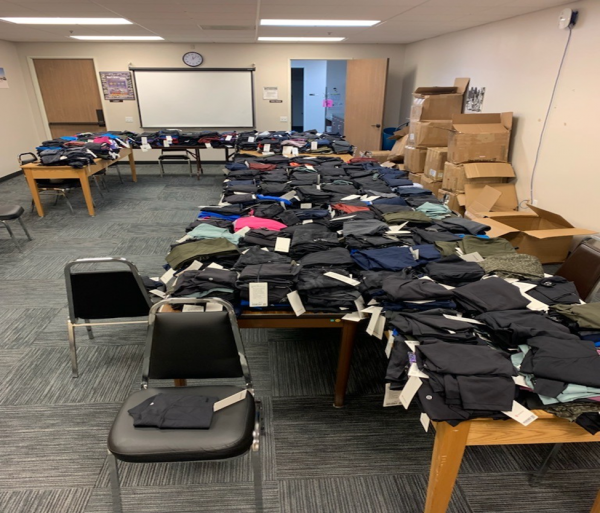 Actions taken by Governor Gavin Newsom that prioritized combating organized retail theft:
Signed AB 331, extending the ORCTF sunset provision and investing $6 million annually in 2022-23 through 2024-25 and ongoing resources to provide a total of $15 million annually to expand and make permanent this task force.
Investing $255 million in grants for local law enforcement over the next three years to combat retail theft.
Providing $30 million over the next three years to support District Attorneys, effectively prosecuting theft-related crimes.
Funding the creation of a new unit, in the Attorney General's office, with specialized investigators and prosecutors focused specifically on organized theft rings.
In addition to law enforcement investigating retail theft, legislation signed this year by Governor Newsom will make it harder for individuals to sell stolen merchandise online.
SB 301 by Senator Nancy Skinner (D-Berkeley), requires high-volume third-party sellers of merchandise to provide additional information to protect consumers, to include requiring online marketplaces to comply with specified recordkeeping and security procedures. And AB 1700 by Assemblymember Brian Maienschein (D-San Diego), requires the Attorney General's Office to establish on its website a place for the public to report suspected stolen goods found on online marketplaces. 
Both bills take effect on January 1, 2023.