9-11: neighbors reached out to neighbors, strangers became instant friends
"No one talked about ideology or partisan politics. We all longed for and created community wherever we stood."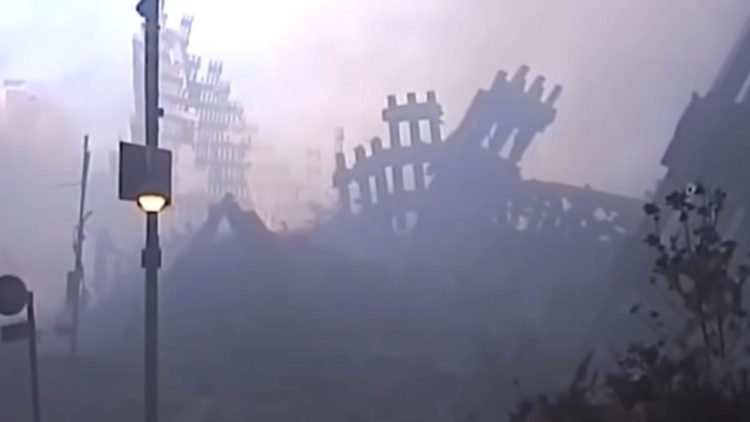 By Karen Ocamb | WEST HOLLYWOOD – Like many others around the world, I remember where I was on Sept. 11, 2001. I was at my desk, on deadline, TV off, but curious about this small photo on my Yahoo News front page showing smoke billowing out of one of the Twin Towers. That morning, New York City seemed planets away from West Hollywood. But deadline or not, my compulsive reporter's curiosity was too hard to resist. I clicked on the image and the world changed. America was under attack.
I rushed to the TV. Planes with enough fuel to fly to California had been hijacked and turned into missiles. Chaos reigned. Oddly, the deliberately calm anchors calmed me enough to finish and file my story. With no other duties hanging over me, I gathered my two dogs close, surrendered to the TV and remained transfixed. Then I saw Rose Arce on CNN heading toward Ground Zero. I knew her from the National Lesbian and Gay Journalists Association. It struck me like a sudden thunderclap: are there gay people among the victims? Among the frontline responders – the cops and firefighters? Ordinary people helping however they could? If so, how would they be identified? Did it matter in such a terrorist catastrophe like this?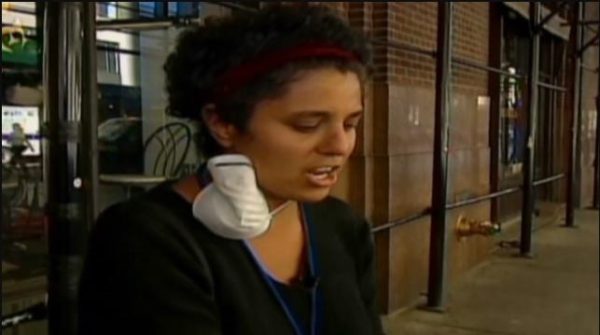 Yes, it mattered. We just lost a generation of gay men to AIDS – an epidemic that could well have been prevented from become a global pandemic had Ronald Reagan, then President of the United States not turned a blind eye and cold hearted homophobia toward the outbreak of the new disease in June 1981.
Twenty years later, Republican George W. Bush was in the White House – thanks in part to having "former Texas governor" on his resume. But Bush won that job in part by painting scrappy incumbent Democratic Gov. Ann Richards as a lesbian. Like Reagan, Bush was indebted to anti-gay political evangelicals so even if gay heroes did emerge on 9/11 – they would likely be disparaged or erased and because of federal and state Defense of Marriage laws, their families would be denied recognition, help and compensation.
It was our job not to let that happen. A number of us attached rainbow pins or red ribbons to our shirts so there would be some identifying visibility as we joined with crowds of people rallying for support and to thank the frontline heroes. Activists would later push to have lesbian and gay couples and families recognized by the 911 Victims Compensation Fund.
But that first day, neighbors reached out to neighbors and strangers became instant friends. The less frightened comforted the terrified as we looked to the skies and wondered if a hit on L.A. was next. No one talked about ideology or partisan politics. We all longed for and created community wherever we stood.
Over the next week, we tried to find out who among our tribe might have been impacted. I'm so proud that LGBTQ journalists went into action to identify our fallen, bereaved, and those trying to help in the weeks — and years — that followed. Judy Wieder took on the task nationally for The Advocate but those of us who were community and allied reporters did our part, too.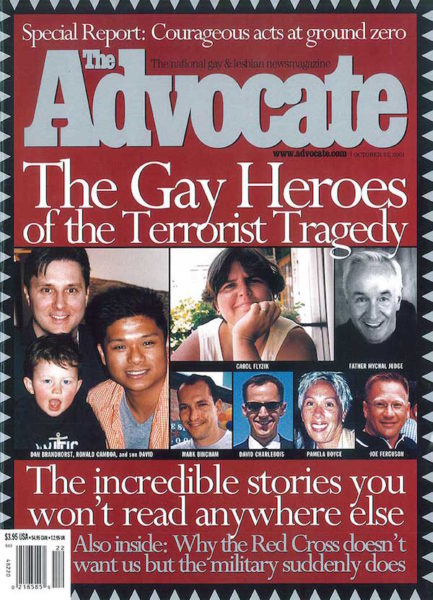 "It was September 12, 2001, a very dark day after a tragically dark day. The whole world was trying to understand what had happened and what to do next. The media world was no different. And the gay media world was in a frantic tailspin. We could not figure out what our specific angle on this catastrophe could be," Wieder, then the Advocate's editor-in-chief, told me for a story in the Los Angeles Blade. "We had a relatively small staff compared to major news magazines, news sites, and newspapers. We had emergency editorial meetings from dawn to dusk until we hit on something no other news service could provide. What would happen to all the partners and families of 9/11's LGBT victims? What government agencies would take care of them?"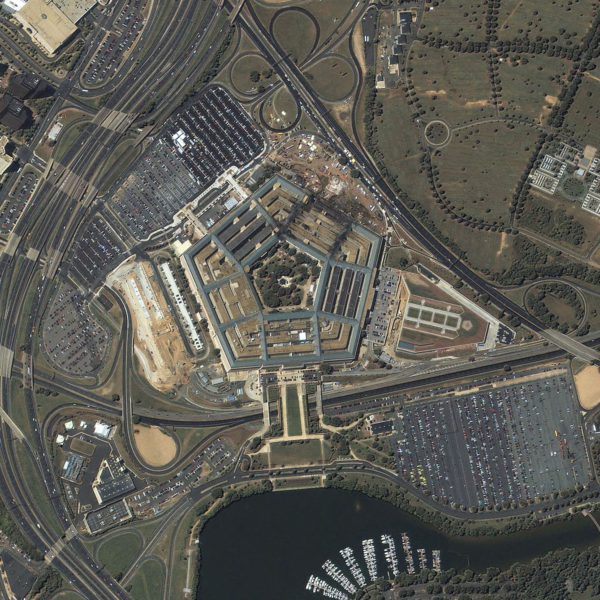 Learning about Father Mychal Judge was a miraculous retort to anti-gay evangelical Rev. Jerry Falwell who appeared on Pat Robertson's 700 Club on Thursday, Sept. 13 and blamed gays and others for the attacks. "I really believe that the pagans, and the abortionists, and the feminists, and the gays and the lesbians who are actively trying to make that an alternative lifestyle, the ACLU, People for the American Way, all of them who have tried to secularise America, I point the finger in their face and say, 'You helped this happen.' " Falwell tried to apologize but we already knew the truth about him from his days creating the anti-gay backlash with singer Anita Bryant in 1997.
Franciscan friar Mychal Judge, a 68-year old chaplain for the NYC Fire Department affectionately known as "Father Mike," was one of those civilians who ran toward danger to be of service. Headquartered at St. Francis of Assisi across from Ladder Company 24 and Engine Company 1 on West 31st Street, not far from the World Trade Center, he jumped into a car and drove toward the site right after another priest heard the first low-flying plane.
He was met by Mayor Rudy Giuliani who asked him to pray for the city and the victims. Judge prayed over bodies of those who had jumped from the towers then headed into the lobby of the North Tower where firefighters had set up an emergency command post. French filmmaking brothers Jules and Gedeon Naudet captured video of Judge ministering to firefighters and standing in the lobby praying for their famous "9/11" documentary. Apparently Judge removed his helmet to administer last rites when the South Tower collapsed and he was struck in the head with concrete debris that flew into the North Lobby.
The filmmakers also captured the moment his body was discovered and five responders determined to move him before the second tower fell. The Reuters photo of five men carrying Judge outside was "an America Pieta" by the Philadelphia Weekly. His body was lovingly placed on the alter of St. Peter's Catholic Church and he would eventually be designated as "Victim 0001" as the first to be taken to the medical examiner. An estimated 3,000 people attended his Sept. 15 funeral, including former President Bill Clinton and Senator Hillary Clinton.
Peter Cassels wrote in Boston-based Bay Windows about how news of Judge's sexual orientation was revealed by friends. As a Catholic priest, he never officially come out but he did declare his opposition to Cardinal John O'Connor's expulsion of the lesbian and gay group Dignity in 1986 and offered them a home at St. Francis of Assisi. He also marched in the gay St Patrick's Day parade in Queens, ministered to people with AIDS, donated clothes to the Out of the Closet Thrift Shop, and apparently, we learned through the grapevine, was a humorous hit with his fellow 12 Step travelers.
Cassels wrote: "The Village Voice reported that friends said the chaplain was known as a gay man who appreciated the Gay USA show and celebrated the city's 'gorgeous men' by saying, 'Isn't God wonderful?'"
Take THAT, Jerry Falwell!
Like me, Ed Walsh also happened to be on deadline for the Bay Area Reporter the night before the world changed. He writes about trying to find the "gay angle" to 9/11. Station KGO was on in the background when he heard Mark Bingham's mother, Alice Hoagland, talk about her son. "I was still half-listening until I heard her say her son was 'sensitive.' There was something about how she said it, possibly the tone in her voice, that I just kind of knew she was saying her son was gay without saying it," Walsh wrote.
He did an internet search and found that Bingham was a proud out member of a gay rugby team. He lucked out when Bingham's teammate Bryce Eberhart was up late and responded to Walsh's email. "The story of Bingham's flight, United Flight 93, touched a chord among Americans because it represented the only victory, albeit a bittersweet one, against al-Qaeda on September 11. More reports and more stories came out about Bingham and the other passengers' heroism," he wrote.
Later, in July 2011, I met Alice Hoagland when a documentary about Bingham, "With You, was screening at Outfest. It turned out that, aside from being a remarkable rugby player, he was a gay PR executive who helped organize the handful of young men who tried to retake the plane and prevent the terrorists from crashing United Flight 93 into the U.S. Capitol. He also supported Republican Sen. John McCain for president in 2000.
According to Bay Windows, McCain was moved to tears, saying: "I love my country and I take pride in my service but I cannot say I love it more or as well as Mark Bingham did or the other heroes on Flight 93….It is now believed that the terrorists on Flight 93 intended to fly the plane into the United States Capitol where I work, the great house of democracy where I was that day. I very well may owe my life to Mark Bingham and the others who summoned the enormous amount of courage and love necessary to deny those depraved hateful men their terrible triumph. Such a debt we will incur for life. I will try very hard to discharge my public duties in a manner that honors their memory."
McCain called Bingham a personal hero: "He supported me and his support is now among the greatest honors of my life. I wish I had known before Sept. 11 just how great an honor his trust in me was. I wish I could have thanked him more profusely as time and circumstances allowed but I do now and I thank him by the only means I possess, by being as good of an American as he was."
It was confusing, then, that despite McCain personally grasping that gay men can be courageous fighters, McCain still helped lead the charge opposing the repeal of the anti-gay military policy Don't Ask, Don't Tell.
I asked Hoagland about that. Hoagland told me, "I think Sen. McCain – like Mark and like me and like many people – is on a journey, he's on a quest and he is evolving in his attitudes and his convictions, just as we all are. I think Sen. McCain will – I hope – ultimately come to embrace the gay community and realize that people who are gay, lesbian, bisexual and transgender deserve every freedom and right and privilege that the straight community has enjoyed all these decades."
Alice died Dec. 2020 at age 71 – but she never stopped talking about her son and advocating for LGBTQ people.
I wrote about Ronald Gamboa and Dan Brandhorst, co-founders of the Pop Luck Club in West Hollywood, for Frontiers and my blog LGBT POV. Brandhorst, 42, was a lawyer and partner at PricewaterhouseCoopers and Gamboa, 33, managed three Gap stores in Santa Monica. The couple had been together for 14 years and were absolutely devoted to their adopted 3-year old son David, who they pushed in a strolling as part of the Pop Luck contingent during the annual Christopher Street West Pride Parades.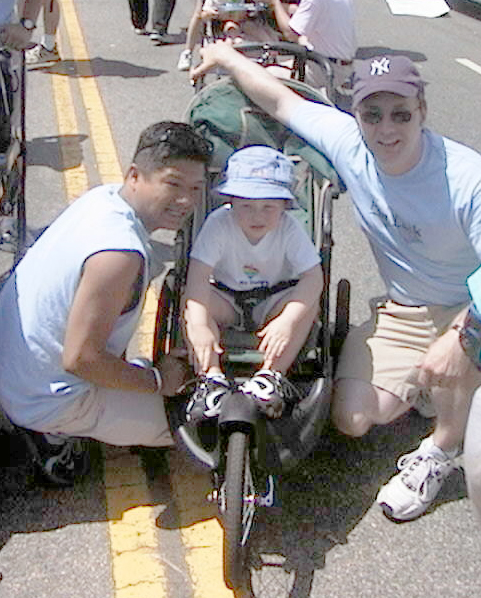 The family was returning home after a visit with family in Cape Cod. They boarded the United Airlines Flight 175 at Logan Airport in Boston that crashed into the south tower of the World Trade Center.I covered a moving memorial for them at West Hollywood Park Auditorium on Sept. 13, 2011 organized by the City of West Hollywood and The Pop Luck Club. The anguish was still evident.
"Ten years later and it's still difficult to comprehend," said Rich Valenza, co-President of the Pop Luck Club, choking up. Screams of children playing outside punctuated the moments of silence, though no one inside was perturbed. "Things were different ten years ago and very different for prospective gay fathers….Creating our families is revolutionary." The Pop Luck Club was renamed Raise A Child, when it became a national organization helping LGBT people foster and adopt children.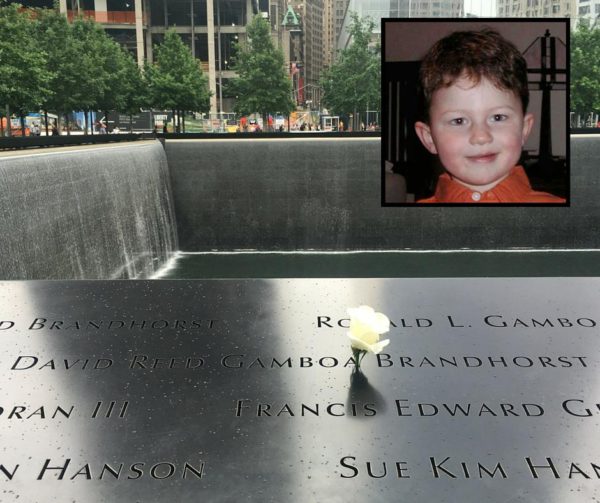 The 9/11 Memorial & Museum says David Reed Gamboa Brandhorst "was one of the youngest victims of the 2001 terror attacks."
My deadlines and my duties are different today and I'm grateful for the progress that we've made. But without the Equality Act and its enforcement, folks like me and others who care that LGBTQ people are not rendered invisible and erased will still have to search for and find members of our tribe who we refuse to remain lost in time.
**********************
********************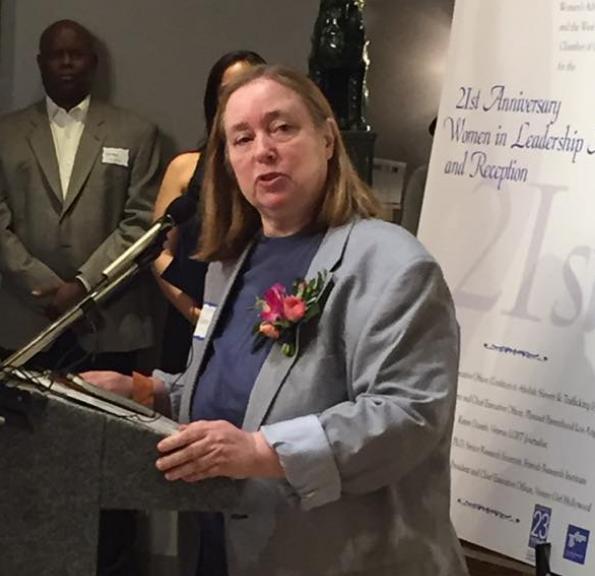 Karen Ocamb is a veteran journalist who has chronicled the lives of LGBTQ+ people in Southern California for over 30 plus years.
News Flash: LGBTQ teens don't use litter boxes at school
Michigan Republican Party leader pushes outrage for political gain in ridiculous anti-LGBTQ+ claim against a school system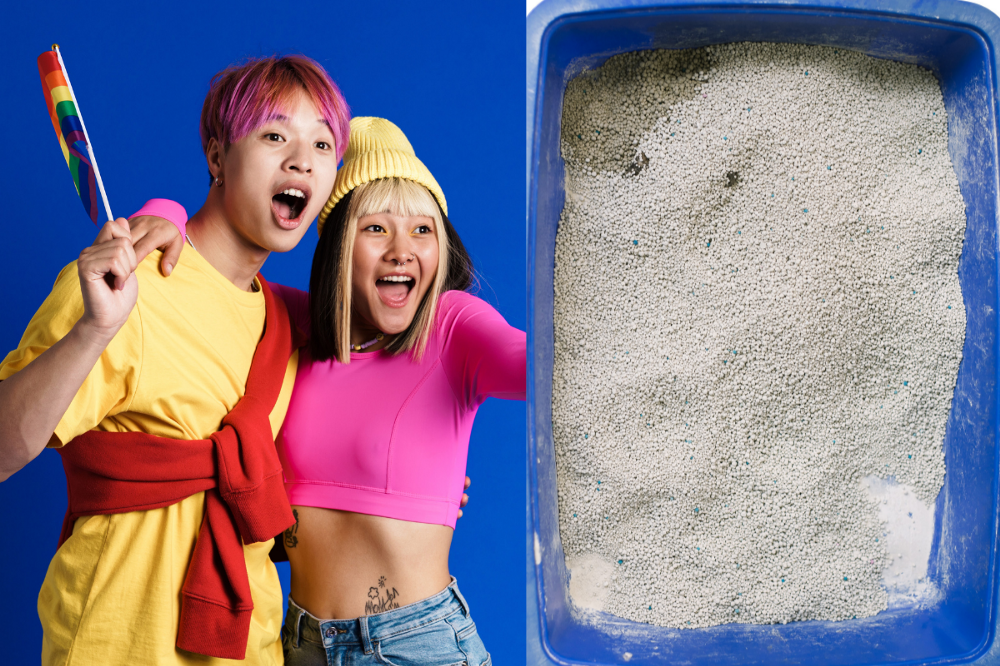 By James Finn | BAY CITY, Mi. – "Let me be clear in this communication," wrote Michigan school superintendent Michael Sharrow. "There is no truth whatsoever to this false statement/accusation! There have never been litter boxes within MPS schools."
Sharrow, who runs Midland Public Schools near Bay City, Michigan, told reporters he felt embarrassed and astonished he had to email parents, some of whom were outraged about false reports that LGBTQ students who "identify as cats" were being provided litter boxes to relieve themselves on school premises.
When I saw this story in MLive the other day, I laughed, but when I dug down, I lost my sense of humor pretty darn quick, especially when I realized the co-chair of the Michigan Republican Party is validating this crass falsehood.
The false reports began when Lisa Hansen showed up, "furious," at a January 18 school board meeting saying some students were using a litter box in at least one of the unisex restrooms made available for transgender kids: "I am really disturbed by that! I know it's going on nationwide. I know it is. It's part of the agenda that's being pushed. I don't even want to understand it."
You can listen to her ravings at the 32:49 mark of this video:
Going by Hansen's comments, she's conflating stories about "furries," people who roleplay being animals, with LGBTQ identities. While it's true LGBTQ teens are somewhat more likely than cis/straight teens to be involved in "furry" subculture on the Internet, "furry" is not an identity, it's a game.
People identifying as cats and demanding rights is not a thing anywhere outside the fevered imaginations of folks who can't wrap their minds around the fact that trans people and experiences have been part of the common human experience for millenia. Conservatives often object to transgender equality by claiming people might eventually identify as animals and demand to be treated as animals.
When we LGBTQ people hear that, our jaws drop.
Newsbreak: The world is not ending because trans people are finally winning a little dignity and equity. To misquote Bill Murray's laugh line in Ghostbusters, dogs and cats are not about to start living together in sin. That ought to be the end of this discussion. I shouldn't be writing about this at all, but the Republican Party blew it up on purpose to enrage parents.
Why is the Michigan Republican Party amplifying Hansen's falsehood?
Somehow, Michigan Republican Party Co-Chair Meshawn Maddock heard Hansen's wild accusation, and without contacting Superintendent Sharrow or doing any investigation, posted it on January 20 to her Facebook page as a fact:
Kids who identify as 'furries' get a litter box in the school bathroom. Parent heroes will TAKE BACK our schools.
A few people on Facebook laughed at her for being gullible, but she quickly disabled comments. Her post received wide distribution, and some conservative parents are even more outraged over LGBTQ equity in public schools than they were before.
What did Maddock do after Sharrow sent out the (obvious) news that no MPS schools offer litter boxes to kids?Apologize? Retract? Take the false post down? Nope, it's still up, still getting distribution, still pissing off "hero parents" responding to her call to arms.
That has to be what she wants.
She's a powerful, educated, sophisticated woman with a long history as a state Republican official. She knows her post is enraging people; she doesn't care that it's false, only that it furthers her agenda: demonizing LGBTQ people for political gain.
Parents all over Michigan, like in most of the rest of the country, have been storming school boards demanding the banning of books that address race, LGBTQ people, or other marginalized communities. Just this morning, The Guardian revealed that the trend is accelerating, that is centrally funded by deep pocket donors, and that the Republican Party sees anti-LGBTQ sentiment as a principal political haymaker this year.
US conservatives linked to rich donors wage campaign to ban books from schools
Conservative groups across the US, often linked to deep-pocketed rightwing donors, are carrying out a campaign to ban…www.theguardian.com
LGBTQ books are disappearing from schools and libraries
For now, conservative forces that want to erase LGBTQ people in public schools are winning. Parents are circulating lists of books they say are objectionable or "pornographic," and those books are vanishing. School boards are ordering them removed from shelves "for evaluation," and promising parents to consult them before putting them back.
Sadie Seroxcat has just published a comprehensive summary of the situation in Counter Arts, where she lists specific books being banned and discusses successful efforts in Texas to remove them from schools.
Most objectionable to me and other LGBTQ advocates is that books being branded as pornographic or inappropriate are nothing of the sort. Conservative parents seem to find any mention of gay or trans truths unacceptable, no matter how tasteful, positive, or uplifting.
One book topping the list of bans is Lawn Boy, which I bought and read after parents all over the country condemned it as "pornography" that promotes pedophilia. I found nothing of the sort. Jonathan Evison's novel isn't even, properly speaking, gay themed.
I wrote this about Lawn Boy in a review for The Book Cafe:
This novel is neither liberal nor conservative, neither Red State friendly nor Blue State friendly. Whatever you might think about race and class, good ole Mike Muñoz probably shatters a few stereotypes. Capitalism might not come off looking beautiful in this novel about a young man on the fringes, but that ending … if it's not a celebration of the "by-your-bootstraps individualism" Ronald Reagan praised, nothing is.

So what's the controversy?

Somebody. In. The. Book. Is. Gay.
School Boards Want to Burn This Sweet, Uplifting NovelCharges of "pedophilia" and immorality are bizarremedium.com
Parents all over the country are storming school boards, furious over a sweet, positive, uplifting book they obviously didn't bother to read. The charges of "pornography" are as silly and sensationalized as kids using litter boxes in school restrooms. But people just keep on pushing the outrage.
Why?
Michigan Republican Party Co-Chair Meshawn Maddock could tell you. Pushing outrage engages voters. Demonizing scapegoats energizes the base. The midterms are coming up, and truth gets in the way of Party strategy, especially when you're the Party of Trump still pushing the Big Lie about a stolen election.
LGBTQ people are among the scapegoats du jure this election season, so queer teens who deserve respect, representation, and a little common human decency are watching senior political leaders push lies about them instead.
No wonder the crisis-prevention folks at Trevor Project say their help lines are swamped this year and demand is rising.
No, LGBTQ teens don't use litterboxes, and schools aren't being asked to provide them. But you already knew that, didn't you? Enough demonizing for political gain.
********************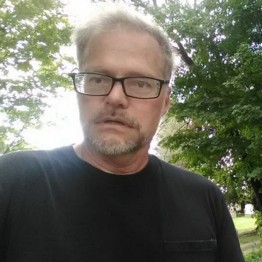 James Finn is a former Air Force intelligence analyst, long-time LGBTQ activist, an alumnus of Queer Nation and Act Up NY, a frequent columnist for the LA Blade, a contributor to other LGBTQ news outlets, and an "agented" but unpublished novelist. Send questions, comments, and story ideas to [email protected]
********************
The preceding article was previously published by Prism & Pen– Amplifying LGBTQ voices through the art of storytelling and is republished by permission.
United Methodists use anti-LGBTQ+ law to stop Jewish couple adopting
Here we go again with taxpayer-funded bigotry- Denying state services because of religious affiliation is unquestionably unconstitutional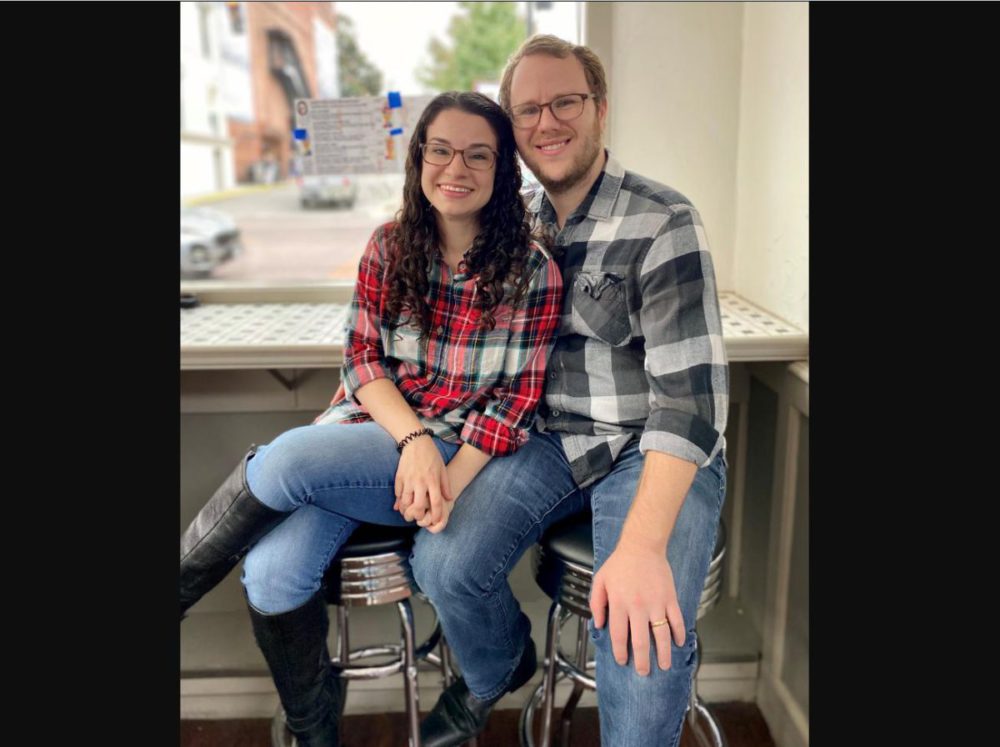 By James Finn | DETROIT – A Christian adoption agency that's part of a progressive denomination just used a Tennessee law to stop a Jewish couple from adopting a child, who now languishes in state care. The same agency had already used the law for its intended purpose — to refuse to work with prospective LGBTQ parents. The agency is partnering with one of most notorious anti-LGBTQ hate groups in the United States. How did a progressive Christian denomination end up in bed with extremist Evangelicals associated with the Trump movement? Depending on your perspective, that's either a cautionary tale or a horror story.
Two years ago, responding to demands from Christian constituents, the Tennessee General Assembly passed House Bill 836, which "prohibits, to the extent allowed by federal law, a private licensed child-placing agency from being required to perform, assist, consent to, refer, or participate in any child placement for foster care or adoption that would violate the agency's written religious or moral convictions."
Lawmakers made clear during debate that the "convictions" they meant were Christian "convictions" that LGBTQ people are unfit to foster or adopt children.
Denying state services because of religious affiliation is unquestionably unconstitutional, a direct infringement on the free exercise of religion guaranteed by the First Amendment.
This year, Holston United Methodist Home for Children used that law to turn away Elizabeth and Gabriel Rutan-Ram because they are Jewish. And now, a boy who should be part of a loving forever family is stuck in the "system."
Anti-LGBTQ+ foster agency discriminates against married Jewish coupleLast month, some parents and other community members railed against creating a GSA at a Lakeland School Board meeting…www.losangelesblade.com
The couple were unable to adopt because Holston United Methodist was the only agency where they lived that could provide mandatory state-certification services. The couple just sued the Tennessee Department of Children's Services in state court, alleging they are being denied services by a taxpayer-funded agency solely because of their religious affiliation. Click here for the full text of the legal brief.
Anti-semitism and anti-LGBTQ bigotry walk hand in hand
I don't know what part of this story makes me more angry, that Tennessee passed a law designed to make it hard for LGBTQ people to foster or adopt, or that an agency affiliated with the mainline United Methodist Conference (UMC) stirred in anti-semitism to hurt a child.
Jaw-droppingly, this story is not about Evangelical Christians, but about a denomination widely viewed as on the cutting edge of progressive Christianity.
Apparently, the Christians at Holston United Methodist Home never got the progressive memo. The agency's status within the UMC is unclear. A spokesperson for the Holston UMC Conference told knox news the home is "no longer an arm" of the Conference, but did not respond to questions asking if the home and affiliated church are members of the Conference. Neither the Holston Conference, the UMC, nor the adoption agency responded to my inquiries yesterday asking if the agency remains affiliated. Going by the agency's web page, the answer is yes:
"Holston Home is proudly affiliated with the Holston Conference of the United Methodist Church, an area that covers all of East Tennessee, the western-most 17 counties in Virginia, and a little bit of territory in North Georgia. In that area, more than 873 United Methodist Churches make up the Holston Conference."
Holston Home United Methodist Home for ChildrenHolston United Methodist Home for Children provides hope and healing for a brighter future by sharing the love of Jesus…www.holstonhome.org
Holston UMC Home is partnering with a hate group
Last December, the Holston United Methodist Home sued the Biden administration over HHS rules that do not allow them (as the recipient of federal funds) to refuse to place children with same-sex couples.
In both legal cases, Holston UMC Home is being represented by lawyers with Alliance Defending Freedom, certified by the Southern Poverty Law Center as an anti-LGBTQ hate group. ADF is notorious for championing extremist Christian hate, on the record claiming a "homosexual agenda" will destroy Christianity and society. Among other things, the Alliance pushes:
False notions that LGBTQ people are more likely to sexually abuse children.
The recriminalization of sexual acts between consenting LGBTQ adults in the U.S. and criminalization abroad.
State-sanctioned sterilization of trans people abroad.
"Religious liberty" legislation and case law to allow denial of goods and services to LGBTQ people in the U.S.
This isn't the ADF's first rodeo with anti-semitism
I've written before about the Miracle Hill adoption agency in South Carolina that fought successfully in 2019 for a federal waiver to allow them to turn away Jews, Catholics, Muslims, agnostics, and atheists. When Lydia Currie sued, saying she was turned away for being Jewish, ADF jumped into the thick of the fight, championing Miracle Hill's right to discriminate against Jewish people.
Trump Trashes Adoption Equality Rule excludes LGBTQ parents as National Adoption Month begins medium.com
Lydia told reporters at the time that, "Boys with a history in the system are hard to place in families because of the assumption that they might be violent… We decided that we wanted to give one of them a home."
Because of where she lived and the fact that Miracle Hill had a near lock on child-placement services, Lydia was unable to care for the hard-to-place boy she had already identified. She eventually fostered but was unable to help the child who needed her.
Elizabeth and Gabriel face exactly the same problem. They want to adopt a boy from Florida who desperately needs a home, a boy they identified and stepped forward to help, but they can't, because Holston UMC Home won't certify Jews, and the couple have no other local options for training and certification.
Let's be clear about the true freedom interests in this case
The Alliance Defending Freedom say they are vigorously defending religious liberty, but is that true? Holston UMC Home bid for and won a state contract to train and certify foster and adoptive parents as an agent of the Tennessee Department of Children's Services.
This is the standard model for child placement in the United States, which in many ways is an historical accident. Before about the mid-twentieth century, most homeless children were cared for by private religious agencies funded mostly by church donations. Uneven levels of service that often led to neglect and abuse sparked reform, roughly coincident with President Lyndon Johnson's Great Society initiative.
Today, private agencies contract with the state to spend taxpayer dollars to provide the bulk of services to children in need. Many of the agencies remain religiously affiliated, but all of them are primarily or exclusively funded by the state, supervised by the state, and required to meet minimum state standards of care. They are, for all practical purposes, agents of the state.
Many of them, like Miracle Hill and Holston UMC Home, hold monopolies or near monopolies in the areas they serve.
So when they insist they must have the "religious liberty" to turn away prospective parents who don't share their religious views, they are acting as agents of the state discriminating against people on sectarian religious grounds. This ought to be a no brainer. Denying state services because of religious affiliation is unquestionably unconstitutional, a direct infringement on the free exercise of religion guaranteed by the First Amendment.
The people having their freedom snatched away are Lydia, Elizabeth, and Gabriel. The people having their freedom snatched away are LGBTQ people, many of them practicing Christian. The people having their freedom snatched away are children denied loving parents.
Holston United Methodist Home has no liberty interest at stake, contrary to the ADF's tortured arguments. Holston United Methodist Home is not a person with religious beliefs. It's a legal entity that bid for and won a state contract to spend taxpayer dollars to perform state services.
If the people who run the agency believe LGBTQ people and Jews are unfit to be parents, they are perfectly free to step aside in favor of people who do not hold those views. They are perfectly free to not bid for state contracts in the first place, especially if their religious views preclude them from fulfilling their duties as agents of the state.
Some adoption agencies in the U.S. have closed for that reason, and in every case, neutral players have stepped forward to bid for and execute state contracts, to care for needy children without religious bias.
What's happening in Tennessee violates American values and Christian values
Denying services to people because of their religious beliefs is antithetical to American values. We as a people have a sad and sometimes brutal history of racism and anti-semitism, a history with deep Christian roots. As a gay man, I'm far too personally aware of our history of oppressing LGBTQ people. But these sad facts stand in opposition to our ideals of liberty and individual freedom, ideals we most fight to advance.
As for Christianity, I'm certain I don't need to quote any words of Jesus for Christians to understand that denying families and homes to children in need stands in direct opposition to the message of the gospel. Two children in this story lost the chance to join a loving family because Christians denied it to them. Two children ended up stuck in "the system" because Christians denied them love.
I have no idea how any member of the progressive United Methodist Conference can look a the name of the Holston United Methodist Home for Children and not feel great sadness and shame. Would Jesus deny a loving Jewish home to a child in need?
Of course not. But United Methodists are doing it right now, in his name.
If I were a United Methodist or a citizen of Tennessee, I'd be blasting out messages to my religious and political leaders. Since I'm neither, who can help me do that work?
**********************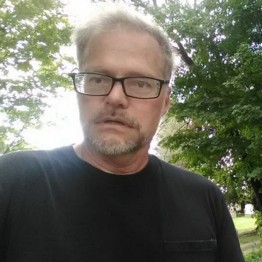 James Finn is a former Air Force intelligence analyst, long-time LGBTQ activist, an alumnus of Queer Nation and Act Up NY, a frequent columnist for the LA Blade, a contributor to other LGBTQ news outlets, and an "agented" but unpublished novelist. Send questions, comments, and story ideas to [email protected]
********************
The preceding article was previously published by Prism & Pen– Amplifying LGBTQ voices through the art of storytelling and is republished by permission.
Alana Chen's suicide shows Canada did not outlaw Christianity
For as long as LGBTQ young people keep suffering and dying, laws against Christian conversion therapy will be critically needed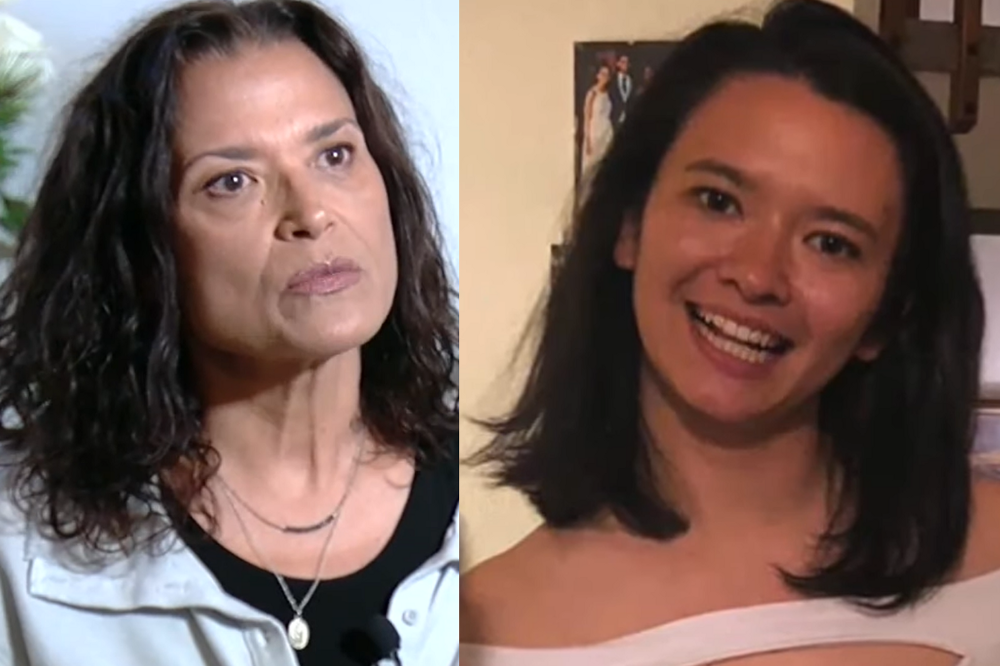 Editor's Note: Frank discussion of LGBTQ mental health crises and suicide follow. If you're a young person in crisis, please reach out to Trevor Project, where trained counselors are waiting to help you around the clock. Or call the National Suicide Prevention LGBTQ Lifeline.
By James Finn | DETROIT – Canada just outlawed conversion "therapy," making it a crime to "provide or promote services intended to change or repress a person's sexual orientation or gender expression."
The law is probably the toughest on the globe, much tougher than any state ban in the U.S. It leaves little wiggle room for religious exemptions, and many Christians are furious. Thousands of pastors across Canada and the U.S. spoke from pulpits last Sunday in a coordinated condemnation of Canada's new law.
"Canada outlawed Christianity and nobody noticed," screams the headline of a popular podcast on iHeartRadio . . . As if engaging in counseling and pastoral practices guaranteed to produce severe mental health crises and suicide are a necessary or desired part of Christianity.
Let's talk about Alana Chen, a young woman dead by suicide
I've followed Alana's tragic story since her death in Colorado in 2019, but her family made headlines again last week as Christian leaders lined up to condemn Canada's conversion therapy ban. Alana's mother, Joyce Calvo, just shared portions of her daughter's journal in a wrenching column for the National Catholic Reporter as she works to shed light on the tragedy, point out that similar tragedies are unfolding right now, and urge Catholic Church leaders to leave LGBTQ adolescents alone.
Joyce makes several important points:
Contrary to popular belief, Catholic dioceses in the U.S. often promote conversion therapy and even sponsor conversion therapy organizations like Desert Streams Ministries. She writes, "My goal for this essay is twofold. I hope it will alert Catholic parents to beware the devastating impact the church can have on their LGBTQ+ children. And I hope it will persuade people speaking for the church to abandon their misguided and dangerous attempts to alter what God has made."
Nuns and priests encouraged Alana for years to use conversion therapy techniques to suppress or eliminate her attraction to other teenage girls. These nuns and priests met with and counseled Alana in secret, subjecting Alana to what her mother calls, "rules and regulations, spiritual/mental abuse … shaming and degrading her."
Nuns and priests urged Alana to hide the counseling from her parents. When Alana was 14 and first admitted to a priest that she believed she was a lesbian, he urged her not to tell her parents because he was afraid they would affirm her. Instead, he counseled her for years to confess and suppress or eliminate her attractions.
Nuns and priests continued to urge Alana to suppress or eliminate her attraction to women after she was hospitalized over plans to kill herself in church. Alana told her sister then that she felt "defiled" and "impure," terms she learned in her pastoral counseling, during which she was instructed to confess any particular incidents of attraction to women before receiving the sacrament of communion.
Nuns and priests referred Alana to conversion therapy programs like Desert Streams and to a licensed psychologist who specialized in conversion therapy.
The Catholic Church in Colorado continues to promote and practice conversion therapy for adolescents, in spite of a state law banning it. They deny their efforts to change/eliminate "unwanted same-sex attraction" amount to conversion therapy and they claim pastoral counseling is not subject to the law.
Of course pastoral counseling is conversion therapy
Desert Streams Ministries, whose staff provide training to Protestant and Catholic clergy and lay people across North America, say they, "help Christians suppress or extinguish sexual/romantic attraction to people of the same sex." That is the definition of conversion therapy, and the results are as tragic as they are predictable.
As Alana's private journal reveals, the counseling she received, to extinguish her same-sex attraction or suppress it to the point she no longer noticed it, is the definition of conversion therapy. The fact that she received the toxic counseling from nuns and priests doesn't make her any less dead.
This old, toxic story just won't go away
For decades, ever since we LGBTQ people started standing up and telling the world we no longer consent to being silenced, shamed, suppressed or oppressed, Christian organizations have insisted we're "choosing" our attractions, have insisted we can un-choose them through counseling, prayer and faith practices.
For decades, the Christian organizations making these claims have collapsed, closed up shop, and even apologized for misleading people. The only verifiable outcomes of services organizations like Desert Streams offer are severe mental health problems and a high suicide rate.
Alana Chen is not the exception, she's the rule.
The harder LGBTQ people sincerely try to eliminate "unwanted same-sex attraction," the more likely they are to try to end their lives. Data show that teens forced into conversion therapy are actually more likely to emerge mentally healthy than teens who enter programs because they want to. Neither subset of teens emerges with any change in how they experience sexual attraction.
Conversion therapy is like snake handling
When I was a kid in rural Alabama, my Baptist preacher dad met a family who attended a fringe Pentecostal church where people didn't just "speak in tongues" and engage in "faith healing," they brought live rattlesnakes to church and passed them around in a show of faith.
Dad took me to visit one of the families, who for Christian reasons refused to allow their kids to be treated with antibiotics or blood transfusions. They believed if people got sick, they should have enough faith to pray for healing, and if they didn't heal, then their death must be God's will.
Dad's voice shook with emotion on the ride back home. He told me, "If any of those kids die, from a snake bite or because they got sick and their parents wouldn't take them to the doctor, watch me do everything in my power to see the parents put in prison. You don't hurt kids. You just don't."
Generally, in the U.S., the law has come to mostly agree with Dad. Christian faith does not excuse putting kids at risk. If you take your kid to a snake-handling service and they get bit, you're in big trouble and your faith won't legally extricate you. Ditto if you deny medical treatment to your child on Christian grounds, like the Pennsylvania parents whose two-year-old died in 2018 of an easily treatable bacterial pneumonia.
Hurting people on Christian grounds doesn't make the hurt acceptable
We have enough data to be certain the kind of conversion therapy nuns and priests subjected Alana Chen to is as dangerous as snake handling, with outcomes as predictable as withholding antibiotics from a sick toddler.
That's why Canada's federal government passed a criminal ban on conversion therapy ban so tight some Christian pastors are afraid it will criminalize pastoral counseling.
News flash: it's supposed to.
Pastor James Coates, a Canadian pastor jailed last year for refusing to comply with covid-19 public health guidelines, told Fox News that the Canadian ban is "anything but loving," claiming it will "shut the LGBT community off from the saving and transforming message of the gospel of Jesus Christ."
Coates doesn't get it. Like thousands of other Christian pastors last week, he apparently refuses to look at data that shows Jesus's transforming message has zero track record of changing sexual orientation or gender identity. It's almost like Jesus is telling people they don't understand his message. Coates could open up his eyes and see if he chose to. So could the nuns and priests in Colorado who falsely insist they can help teens like Alana Chen stop being gay.
For as long as LGBTQ young people keep suffering and dying, laws against Christian conversion therapy will be critically needed. But that doesn't mean Christianity has been outlawed, just like laws criminalizing Christians for withholding medical care from their children do not outlaw Christianity.
As a matter of fact, contrary to Coates's assertion, the U.S. and Canada are bursting with Christian churches that share Jesus's love without condemning LGBTQ people, without falsely claiming that faith can change or suppress same-sex attraction. Want to find a church like that? Check out Church Clarity, a crowd-sourced database of thousands of LGBTQ-affirming Christian congregations: https://www.churchclarity.org/
Christian practices that cause severe mental health crises and death deserve no respect or protection at law. You don't hurt kids. You just don't.
Christian conversion therapy is as dangerous as snake handling. Pass it on.
********************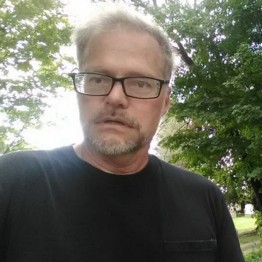 James Finn is a former Air Force intelligence analyst, long-time LGBTQ activist, an alumnus of Queer Nation and Act Up NY, a frequent columnist for the LA Blade, a contributor to other LGBTQ news outlets, and an "agented" but unpublished novelist. Send questions, comments, and story ideas to [email protected]
********************
The preceding article was previously published by Prism & Pen– Amplifying LGBTQ voices through the art of storytelling and is republished by permission.