Lt. Governor Kounalakis establishes Transgender Advisory Council
"Establishing this council gives transgender leaders the space to have an open dialogue with key stakeholders […]"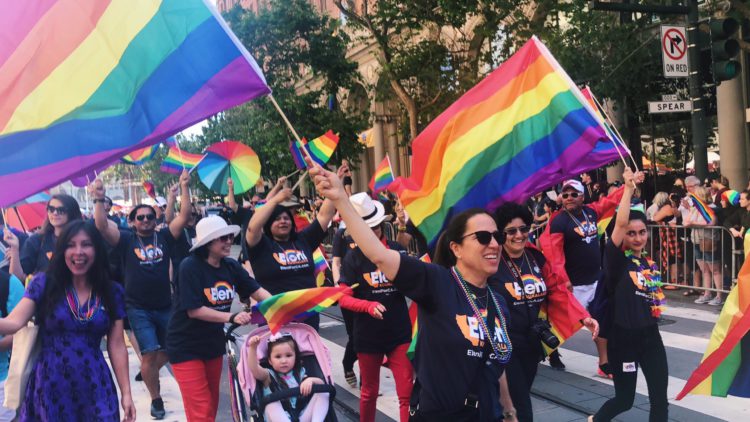 SACRAMENTO – Lieutenant Governor Eleni Kounalakis announced Monday that she has established a council of transgender leaders to create a dialogue between state leaders and the transgender community in California.
Believed to be the first of its kind in the nation, the council includes transgender activists, advocates, and elected officials from across the state. Its goal is to bring attention to the issues faced by the transgender community by inviting stakeholders in advocacy, government, and different industry sectors to hear directly from the council.
"Here in California, I'm proud we have enacted many protections for LGBTQ+ people, but we still have work to do, and that is especially true for issues facing our transgender and nonbinary family, friends, and neighbors," said Lt. Governor Kounalakis. "Establishing this council gives transgender leaders the space to have an open dialogue with key stakeholders who may not have otherwise had the opportunity to hear directly from them. I hope bridging this gap will help to amplify important issues and bring more understanding of the community. I look forward to the opportunity to listen, to learn, and to help elevate the voices of the members."
"This California Transgender Advisory Council is historic," said council member and California TRANScends Executive Director Ebony Harper. "I'm extremely honored to serve in this capacity and grateful for our Lieutenant Governor for seeing the need."
"I congratulate Lt. Governor Eleni Kounalakis for her leadership in organizing the Lt. Governor's Transgender Advisory Council," said council member and Palm Springs Mayor Pro Tem Lisa Middleton. "At a time when so many political leaders see transgender Americans as a political opportunity to exploit and target, Lt. Governor Kounalakis is reaching out to help, integrate and provide opportunity. I look forward to working with my colleagues within California's transgender community and the Lt. Governor to advance employment, housing and healthcare opportunity and equity for all Californians."
"This is historic for the state of California," said the [email protected] Coalition President and CEO Bamby Salcedo. "Having an official body composed of trans people under the Lieutenant Governor's office sets a precedent for other states to follow. I am so grateful to live in such an inclusive state!"
"I am beyond thrilled to work in partnership with the Lieutenant Governor's Office to create what will hopefully be the first of many Transgender Advisory Councils," said council member and Equality California Program Manager Zizi Bandera. "To have a high-ranking state official show their solidarity with our community in this way means a lot. I am honored to continue the work of so many transgender advocates whose relentless passion for justice and liberation have made this possible."
The advisory council will meet regularly and is comprised of transgender leaders from across the state, including the following people:
Ian Anderson, Legal Services Project Manager, Transgender Law Center
Zizi Bandera, Program Manager, Equality California
Blossom Brown, Activist
Ebony Harper, Executive Director, California TRANScends
Drian Juarez, Vice President of Training and Culture, Folx Health
Lisa Middleton, Palm Springs Mayor Pro Tem and City Councilmember
Evan Minton, Activist
Bamby Salcedo, President and CEO, [email protected] Coalition
Rosio Leon Velasco-Stoll, Fresno Spectrum Center
In addition to establishing the Transgender Advisory Council, Lt. Governor Kounalakis co-sponsored several important measures in the California Legislature this year, including AB 378 (Bauer-Kahan), which was signed by Governor Newsom and eliminates gendered language referencing constitutional officers in California law, and AB 245 (Chiu), which is currently on the Governor's desk and would ensure that California public colleges and universities allow transgender and nonbinary students to have their name and gender accurately reflected on academic records.
CHP increases efforts to combat organized retail theft for holidays
California Highway Patrol to saturate shopping centers throughout the state working with local law enforcement to make arrests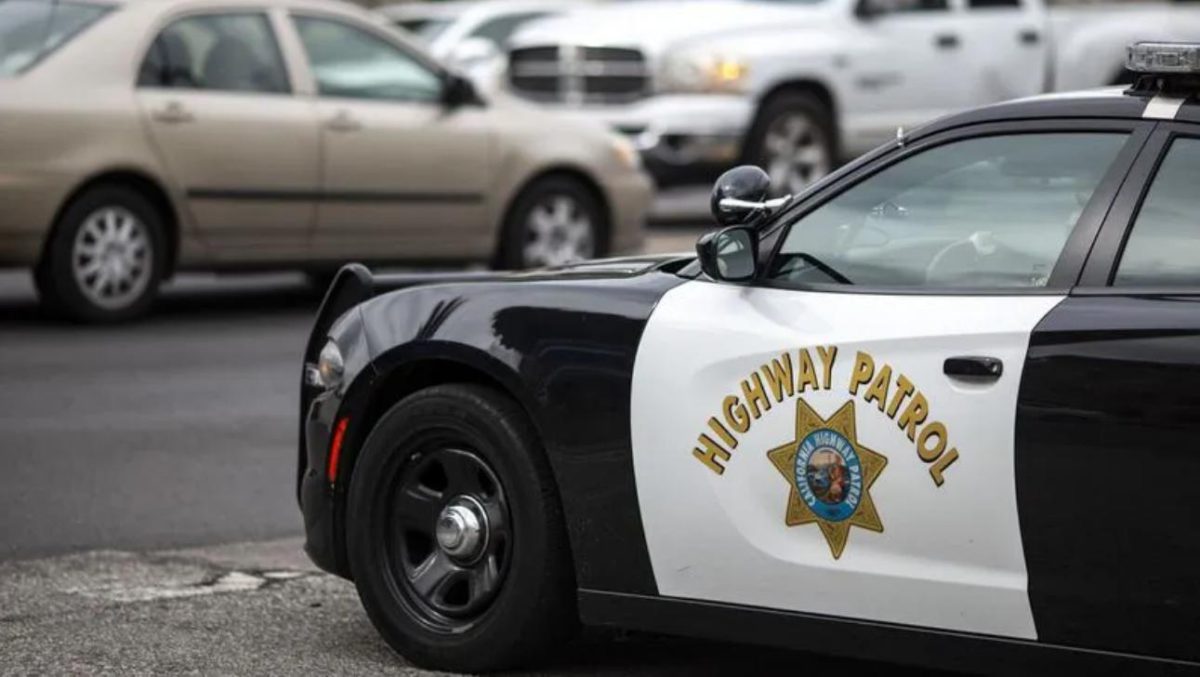 SACRAMENTO – Governor Gavin Newsom has increased efforts statewide to tackle organized retail theft ahead of the holiday shopping season. The California Highway Patrol (CHP) Organized Retail Crime Task Force (ORCTF) is increasing their presence at shopping centers throughout the state and working with local law enforcement agencies to make arrests and heighten visibility.
"Californians deserve to feel safe especially as they head to stores this holiday season," said Newsom. "We've doubled down on our efforts to combat crime with millions of dollars to deter, arrest and successfully prosecute criminals involved in organized retail theft. This year, shopping centers across California will see saturated patrols as CHP regional teams work with local law enforcement agencies to help make arrests and recover stolen merchandise."
Governor Newsom signed Assembly Bill 331 by Assemblymember Reginald Byron Jones-Sawyer, Sr. (D-Los Angeles) to extend and expand the CHP's Organized Retail Crime Task Force (ORCTF).
The CHP's ORCTF regional teams collaborate with local law enforcement agencies and retailers to proactively address organized retail theft. Since the inception of the task force, the CHP has been involved in 1,296 investigations, the arrest of 645 suspects, and the recovery of 271,697 items of stolen retail merchandise valued at nearly $26 million.
"The CHP is dedicated to ensuring everyone is safe during this holiday shopping season," said Commissioner Amanda Ray. "Through the joint efforts of our Organized Retail Crime Task Force and public safety partners, we are working hard to combat organized retail crime and deter organized theft rings."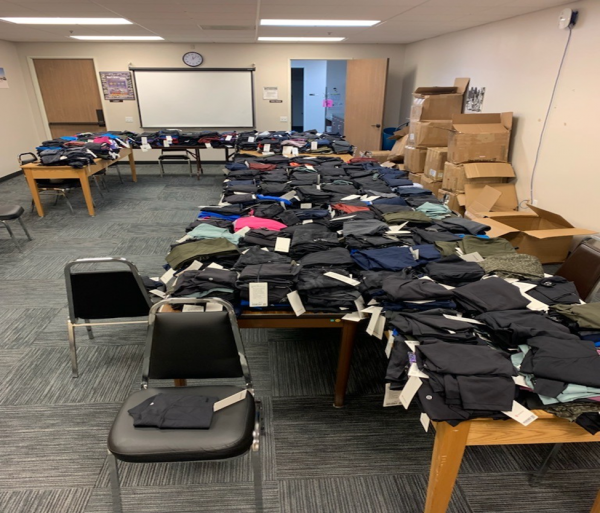 Actions taken by Governor Gavin Newsom that prioritized combating organized retail theft:
Signed AB 331, extending the ORCTF sunset provision and investing $6 million annually in 2022-23 through 2024-25 and ongoing resources to provide a total of $15 million annually to expand and make permanent this task force.
Investing $255 million in grants for local law enforcement over the next three years to combat retail theft.
Providing $30 million over the next three years to support District Attorneys, effectively prosecuting theft-related crimes.
Funding the creation of a new unit, in the Attorney General's office, with specialized investigators and prosecutors focused specifically on organized theft rings.
In addition to law enforcement investigating retail theft, legislation signed this year by Governor Newsom will make it harder for individuals to sell stolen merchandise online.
SB 301 by Senator Nancy Skinner (D-Berkeley), requires high-volume third-party sellers of merchandise to provide additional information to protect consumers, to include requiring online marketplaces to comply with specified recordkeeping and security procedures. And AB 1700 by Assemblymember Brian Maienschein (D-San Diego), requires the Attorney General's Office to establish on its website a place for the public to report suspected stolen goods found on online marketplaces. 
Both bills take effect on January 1, 2023.