Survey aimed at women who partner with other women launches
Garnering 5,200 respondents to date, this unique effort is led by veteran queer, lesbian, bi, trans, nonbinary, researchers and activists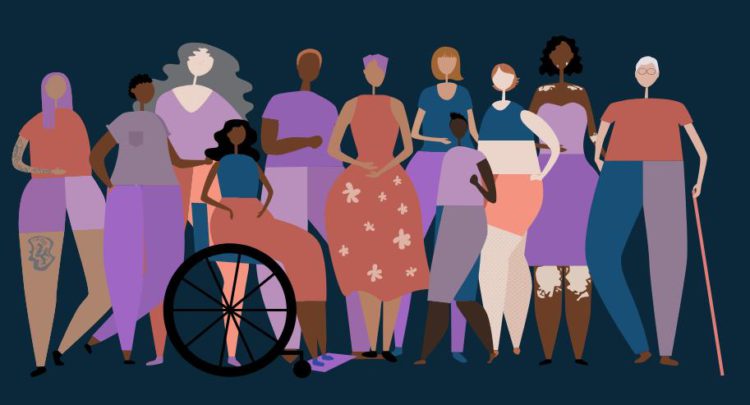 NEW YORK – The National LGBTQ+ Women's Community Survey recently launched a community-based research and organizing effort to learn from the experiences of women who partner with other women and gather groundbreaking data. 
Garnering 5,200 respondents to date, this unique effort is led by veteran queer, lesbian, bi, trans, nonbinary, researchers and activists. The survey is designed to discover all we know and do not know about the life experience of LGBTQ+ women who partner with women. Aiming for 20,000 participants, the study will be in the field until December 15, 2021.
Comprised of more than 100 questions, the project team seeks a holistic understanding of how LGBTQ+ women self-identify, what they experience, and what it is like to live as a LGBTQ+ woman now, in 2021.
The initiative's goal is to ensure that LGBTQ+ women who partner with women are better understood across a vibrant range of genders, ages, races, and sexual and material experiences. The research effort aims to highlight and interject issues affecting LGBTQ+ women who partner with other women in the policy and service agendas of queer and social justice organizations.
Justice Work, the think-tank and action lab led by former National LGBTQ Task Force Executive Director Urvashi Vaid, organized the survey project over the past three years, recruiting a team led by Research Director Dr. Jaime Grant whose ground-breaking work includes the National Transgender Discrimination Study (2011).
The team includes Principal Investigator Dr. Alyasah Ali Sewell, Emory University, Dr. Carla Sutherland, an international and domestic researcher in social policy and an experienced advisory team of leading LGBTQ+ activists, scholars and researchers.
The Survey was designed through many workshops, conversations, social media outreach and community partnerships with LGBTQ+ organizations to develop a vehicle that allowed the team to gain a better understanding of LGBTQ+ women's life experiences in order to ensure that community organizations, healthcare systems, and rights organizations can better serve them, bringing invisible challenges and strengths to light.
"Existing research about LGBTQ+ women excludes so many of us because it's often centered in sexual behavior rather than identity," said Dr. Grant, Research Director of the survey. "We wanted people to see the full scope of our community — all of us who did, have or do identify as women and/or have partnered with women. Hence, our study has deep, community-centered questions about identity, so that we can see people in all their nuances. We want to be able to report on what's happening in the collective as well as point out specific vulnerabilities"
Urvashi Vaid at the Vaid Group noted: "Queer women's lives are so varied and plural. We want to invite all women who have partnered with other women to share their experience of family, work, life, identity, gender, race, community, discrimination and resilience, and much more. Our goal is to bring forward real life experience to inform policy change, service delivery and action to support LGBTQ+ women."
Dr. Alyasah Ali Sewell, Associate Professor of Sociology at Emory University, serves at the Principal Investigator and data expert on the project, which is being hosted by Emory. Dr. Sewell, whose work has focused on race and policing, notes: "We don't want just the largest sample of LGBTQ+ women's experiences – we need a truly representative sample. We intend to reach into LGBTQ+ women's communities that are largely unseen or dismissed."
The survey is distributed online, available in English and Spanish, and is for anyone who has identified as an LGBTQ+ woman who partners with women at any point in their lives. The survey is also available to distribute to community groups, social networks, book groups, faith communities, sports leagues, support groups, and institutions.
(La encuesta se distribuye en línea, está disponible en inglés y español, y es para cualquier persona que se haya identificado como una mujer LGBTQ + que se asocia con mujeres en cualquier momento de sus vidas. La encuesta también está disponible para distribuir a grupos comunitarios, redes sociales, grupos de libros, comunidades religiosas, ligas deportivas, grupos de apoyo e instituciones.)
All data gathered is completely anonymous and confidential. It is available to take at https://www.lgbtqwomensurvey.org
(Todos los datos recopilados son completamente anónimos y confidenciales. Está disponible para tomar en https://www.lgbtqwomensurvey.org)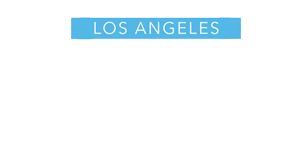 "Transmutation: A Ceremony," A virtual theater project
"Transmutation: A Ceremony" will be streamed virtually on Sunday, November 21st from 2:00-4:00pm PST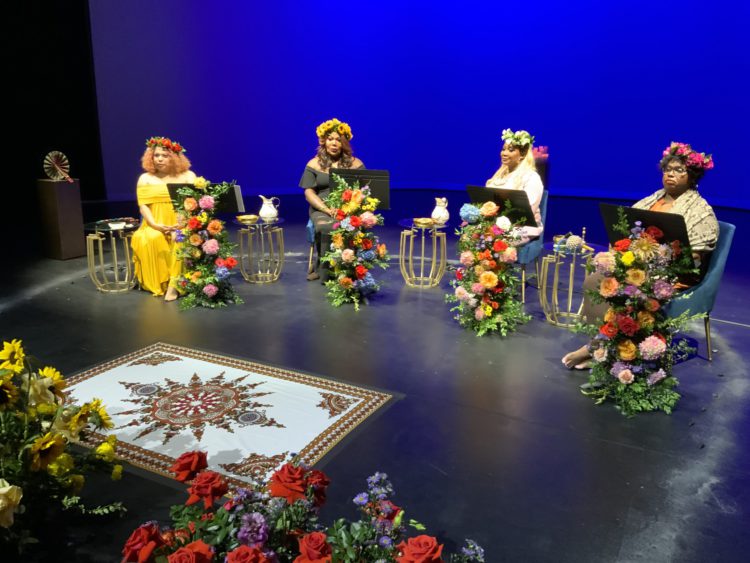 LOS ANGELES – A virtual theater project featuring Black Trans women and Non-Binary and Intersex femmes sharing stories of surviving child sexual abuse and visions of healing, premieres online Sunday, November 21st.
Mirror Memoirs, a national storytelling and organizing project intervening in rape culture by uplifting the narratives, healing and leadership of LGBTQI+ Black and Indigenous people and other people of color who survived child sexual abuse is presenting a theater performance of "Transmutation: A Ceremony."
This production features sacred storytellers Samantha Jo Dato, Ebony Ava Harper, Alexandra Magallon and Sydney Rogers.
These four Black and Afro-Latinx transgender, non-binary and intersex survivors of child sexual abuse to share their true stories of survival, and their visions of healing and the world we need and deserve, was written and directed by Luna Merbruja, Amita Swadhin, and Jaden Fields, based on the writings of and interviews with the cast members.
Cast member Ebony Ava Harper, who also serves on the Mirror Memoirs Board, remarked, "We are going deep into our childhood and revealing the intersections and the nuance that comes with our experience. And it will be an eye opening experience and a freedom experience, not only for the participants, but for the viewer. So I'm asking you to come and be a part of this family, and get your healing as well. This is a healing ceremony. And it's to heal you as well as us."
Cast member Sydney Rogers shared, "Transmutation is something very near and dear to my heart. It's a project that I've always wanted to express and heal and speak and voice what has happened to me, what has happened to us. This project will open a lot of people's eyes to the baggage and the healing that a lot of us in leadership roles carry around with us. So I invite you to get your ticket, sit back, and join us in this journey. And become aware of the people in your life. And maybe some things will come up for you, as well."
Reflecting on this show's importance, Mirror Memoirs Founder Amita Swadhin said:
'Transmutation' is my offering to correct for the omission of trans women in 'Secret Survivors.' Since the production of that show a decade ago, I've learned from the American Academy of Pediatrics that gender non-conforming children ages 11 to 17 who were assigned male at birth are up to six times likelier than their peers to be raped or sexually assaulted.
When you consider the US Centers for Disease Control has found that, in general, 1 in 6 boys will be raped or sexually assaulted by age 18, the reality is alarming. All of us who are committed to movements to end rape culture should be following the leadership of trans women of color who survived child sexual abuse."
"Transmutation: A Ceremony" is inspired by the theatrical performance "Undesirable Elements: Secret Survivors," conceived in 2009 by Mirror Memoirs Founding Co-Director Amita Swadhin, featuring Amita and survivor storytellers Gabby Amazi Callender, RJ Maccani, Di Sands and the late Lucia Leandro Gimeno, and written, directed and produced by the off-off Broadway Ping Chong + Company.
"Transmutation: A Ceremony" was filmed in advance at the Aratani Theater in Los Angeles, and will be streamed virtually on Sunday, November 21st from 2:00-4:00pm PST (5:00-7:00pm EST), closing out Trans Awareness Week. Following the performance, there will be a real-time virtual panel featuring members of the cast and directorial team.
Tickets are free, but donations are encouraged to cover the production costs. For more information and to reserve tickets: tinyurl.com/MMtransmutation
The show, 90 minutes in length, will feature captions in English and Spanish, and the 30 minute panel of directors and cast members after the show will include ASL and Spanish interpretation and live captioning.
This performance is supported in part by an arts grant from the City of West Hollywood, additional grants from the California LGBT Arts Alliance, Asian Women Giving Circle, Jenny Phillips Future Freedoms Fund, and Tory Burch Foundation, and donations from numerous individuals.
Mirror Memoirs, a national storytelling and organizing project intervening in rape culture by uplifting the narratives, healing and leadership of LGBTQI+ Black and Indigenous people and other people of color who survived child sexual abuse, is a project of Community Partners, a 501(c)(3) organization headquartered in Los Angeles, CA.
The project was founded in 2016, when Amita Swadhin received a fellowship from the Just Beginnings Collaborative. You can follow Mirror Memoirs on Facebook, on Instagram at @mirror.memoirs or on Twitter at @mirrormemoirs.