Activist & college student Cameron Kasky is queer & very much here
This past Monday the Columbia uni student and activist announced via Twitter and Instagram that he is queer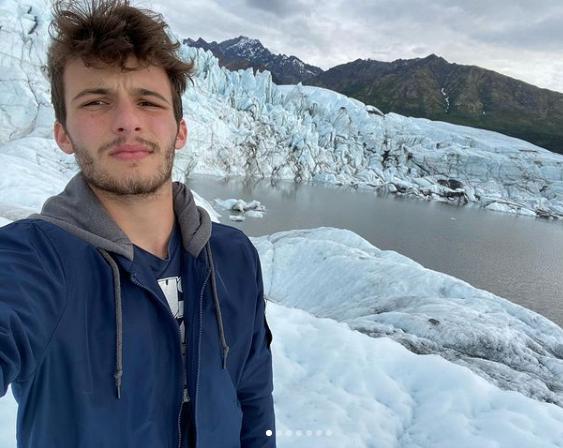 NEW YORK – He's 21 now and a student at Columbia University in New York City, but the path he now travels had a beginning that was extraordinary and tragic and could be defined as a journey of self discovery.
On Valentine's Day in 2018 Cameron Kasky had just left his high school drama class when the campus exploded in violence as a lone gunman committed acts of atrocity in the massacre at Marjory Stoneman Douglas High School in Parkland, Florida.
By the time order had been restored to the campus, 17 people were dead and another 17 had been left grievously wounded. Students were in a state of shock, but as Kasky later told investigative reporter Emily Witt for the New Yorker about his immediate reaction after the event; "Can't sleep. Thinking about so many things. So angry that I'm not scared or nervous anymore […] I'm just angry. I just want people to understand what happened and understand that doing nothing will lead to nothing. Who'd have thought that concept was so difficult to grasp?"
Instead of letting the grief and anger overtake them, Kasky along with fellow Parkland survivors David Hogg, X González, Sarah Chadwick, Ryan Deitsch and 15 other students took action. They formed an activist group, Never Again MSD (#NeverAgain) not only to protest the pandemic of mass shootings and gun violence- they also targeted the politically powerful National Rifle Association, (NRA) and its sycophantic politicians.
In a nationally televised CNN town hall, Kasky mixed it up with NRA endorsed Republican Florida U.S. Senator Marco Rubio. Kasky queried the senator on whether he would continue receiving money from the NRA;
"Can you tell me right now that you will not accept a single donation from the NRA?" Rubio responded saying, "I will always accept the help of anyone who agrees with my agenda."
Kasky repeatedly pressed Rubio about whether he would continue receiving NRA money. The senator deflected although offered he would consider changes regarding some gun restrictions.
Appearing on the Ellen DeGeneres daytime television chat show 'Ellen' only days after the February 14 mass shooting, Kasky alongside X González and Jaclyn Corin discussed their advocacy and their national rally called March for Our Lives in Washington, DC, on March 24, 2018.
Their planned event which spawned approximately 880 sibling events across the United States had an estimated participation of an estimated 2 million people marching against gun violence.
In Washington D.C. it was estimated the crowd was roughly 800,000, triple the size of the crowd of roughly 250,000 that had gathered for the inaugural of former President Donald Trump the previous January of 2017.
Kasky and his fellow activists pressed hard to keep the issue of gun violence at the forefront of the nation's dinner table conversation and as a result they made enemies. In the days after the March for Our Lives, CNN reported:
"To hear the National Rifle Association tell it, Saturday's March for Our Lives was orchestrated by billionaires and Hollywood to push an anti-gun agenda. On Facebook Saturday morning, the NRA posted a short membership-drive video along with a brief message.
"Stand and Fight for our Kids' Safety by Joining NRA," it said. "Today's protests aren't spontaneous. Gun-hating billionaires and Hollywood elites are manipulating and exploiting children as part of their plan to DESTROY the Second Amendment and strip us of our right to defend ourselves and our loved ones."
Kasky and his fellow activists with the support of Brandon J. Wolf, a survivor of the horrific Pulse Nightclub massacre, and other gun reform advocates, pushed for state legislation that in March of 2018, barely a month after that horrible day, the Florida Legislature passed.
The Marjory Stoneman Douglas High School Public Safety Act raises the minimum age for buying firearms to 21, establishes waiting periods and background checks, provides a program for the arming of some teachers and the hiring of school police, bans bump stocks, and bars potentially violent or mentally unhealthy people arrested under certain laws from possessing guns.
As Florida Republican Governor Rick Scott signed the bill he remarked, "To the students of Marjory Stoneman Douglas High School, you made your voices heard. You didn't let up and you fought until there was change."
In the months that followed Parkland, there were significant challenges for Kasky who left the organization he helped found that Fall of 2018. He had a short stint of hosting a podcast but then he mainly focused his political activism efforts through his social media platform of Twitter where he has an active following of nearly 400,000.
He also battled some mental health challenges which he then advocated in a very public discussion on his social media platforms for people to be unafraid to seek help and counsel.
He also did attend the 2019 State of the Union Address of former President Trump, at the invitation of California Democratic U.S. Representative Eric Swalwell, which he posted to his Instagram account. Kasky had publicly castigated Trump for flipping on gun reform and addressing the NRA convention not long after Parkland in May of 2018.
For a student who once described himself as the 'class clown' and that 'theatre kid,' Kasky has remained politically engaged and focused on his support of progressive liberal politics. He is an activist for gun control and other issues that impact his generation echoing his words to CNN anchor Anderson Cooper not long after the Parkland massacre, "my generation won't stand for this."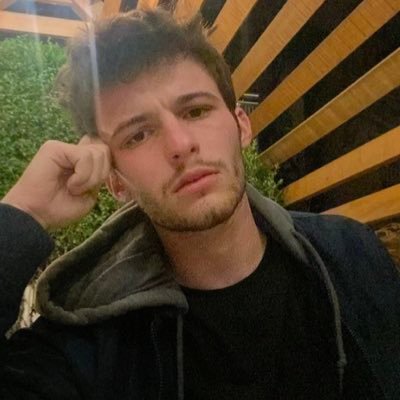 Kasky sees himself unashamedly in a leftist space and advocates from that position. This past Monday though, the Columbia uni student and activist stepped into a different space as he announced via Twitter and Instagram that he is queer.
🏳️‍🌈🏳️‍🌈🏳️‍🌈 pic.twitter.com/JgzyLOhEkV

— Cam (@cameron_kasky) September 13, 2021
He later made fun of his coming out but then went on to lend advice to other young people who may be considering coming out.
I took the vaccine and it made me LGBTQ what do I do to stop this

— Cam (@cameron_kasky) September 14, 2021
Coming out is electric. Don't rush it, but damn, this shit is great. I feel so radical, so me.

— Cam (@cameron_kasky) September 13, 2021
Kasky's joking around led Brandon J. Wolf, now a spokesperson for LGBTQ+ advocacy group Equality Florida to snark back on Twitter saying:
Wait til the booster. I started doing Randy Rainbow skits in the breezeway.

— Brandon Wolf (@bjoewolf) September 14, 2021
For Kasky there was also the poignant note of thanks he expressed to those who had traveled the path prior:
"I extend my infinite gratitude to those of you who have supported and uplifted me, and I am dedicated to sharing the joy and light I find on my journey with everybody who needs it," he wrote. "To those of you who are also struggling to find an identity that you find authentic, take your time. Look inwards and indulge in your beauty and light. You'll find so much to love, so much to be proud of."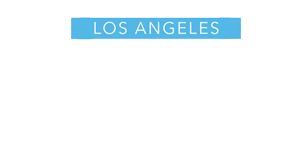 LGBTQ journalist Chuck Colbert died: reported on Catholic sexual abuse
"Chuck was extraordinarily principled and helpful, especially when addressing issues related to the LGBTQ community and the Catholic Church"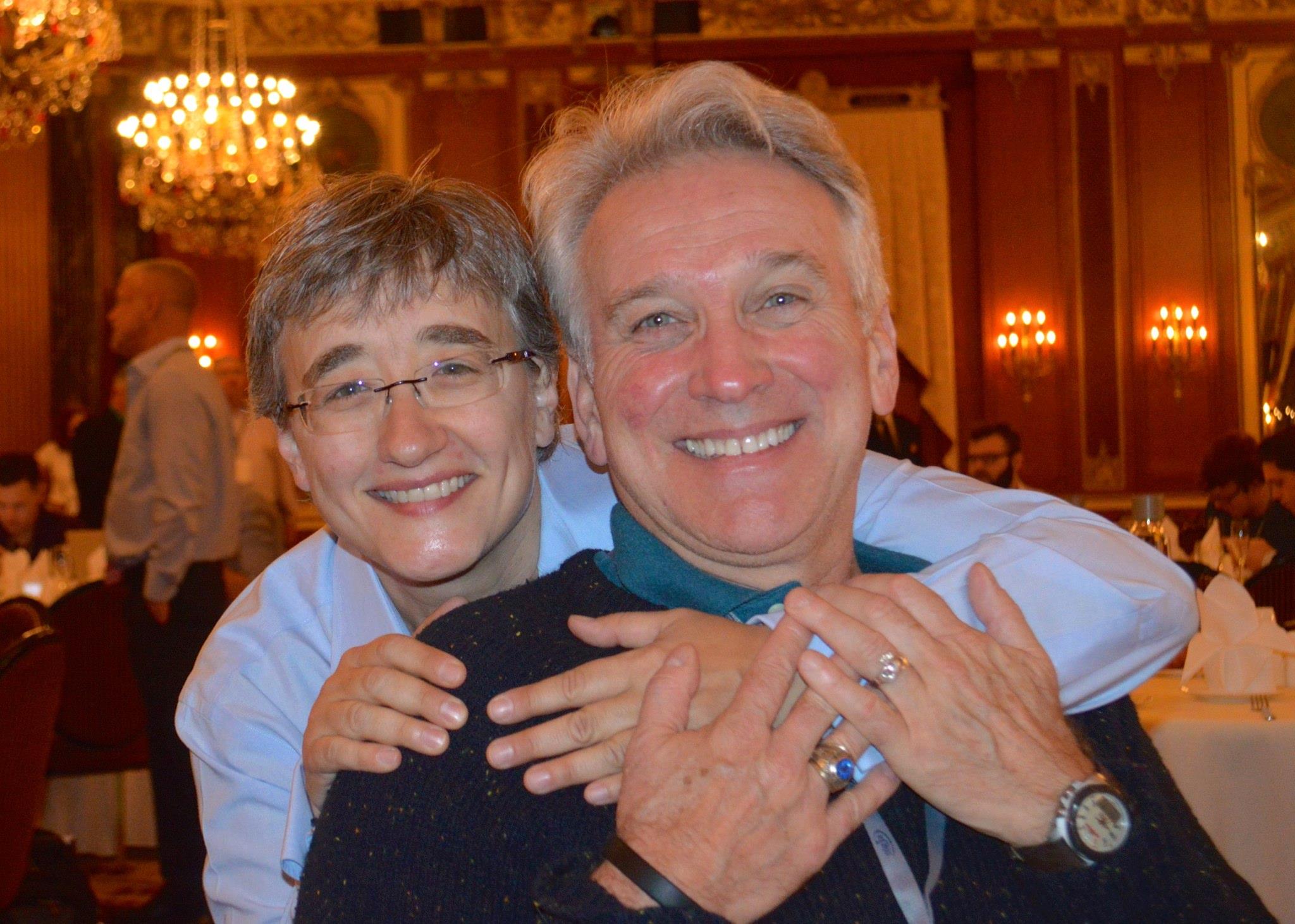 By Karen Ocamb | WEST HOLLYWOOD – Chuck Colbert had a touch of old Cary Grant in him — dashing and debonair in his tuxedo at swank LGBTQ events. But he was also deeply humble and bursting with joy from his lifelong devotion to the core beliefs of the Catholic Church.
His journalistic discipline controlling his personal anguish over the proclamations about homosexuality enabled him as an out gay man to report professionally on the sex abuse scandals that rocked the Catholic Church in the early 2000s.
As a regular freelance contributor to the National Catholic Reporter and other media outlets, Chuck debunked tirades against gays and often underscored how girls and young women had been raped and abused by priests and church officials, too.
I thought about this a lot when I heard that Chuck had died on June 30. He was 67.
I was shocked by his sudden passing and how long it took to find out he had died. I met him decades ago through the National Gay and Lesbian Journalists Association. Why did it take a month and a half for news of his passing to spread?
Chuck's friend Karen Allshouse posted news on his Facebook page: "I've learned that while visiting in Johnstown [Pennsylvania] he developed a serious medical issue (involving his esophagus reportedly) and he needed to be transferred to a higher level of medical care and was transferred to a Pittsburgh hospital. Respiratory complications developed and he died. For those who are concerned about his mom – a former high school teacher of his (English) accompanied his mom to the cemetery for the committal service."
I considered Chuck a loving friend and a journalistic colleague but I realized I actually knew little about him. Our friendship ranged from email exchanges to quick chats at events to deep conversations about religion, including the influence of Thomas à Kempis' The Imitation of Christ.
If anyone sought to imitate Christ, it was Chuck Colbert. He was kind without thinking about it. He walked the walk and scolded those who didn't but claimed to have created the path.
On March 17, 2002, two months after the Boston Globe exposed the sexual child abuse by priests rotting the foundation of the Boston archdiocese (depicted in the movie "Spotlight"), Chuck wrote an op-ed in the Boston Herald entitled "Leaders of Catholic Church Must Listen to All the Faithful."
"Clearly, the Catholic Church in Boston is in crisis. Some blame 'militant homosexuals' among the clergy, branding them 'a true plague on the priesthood.' Is the crisis, in fact, rooted there?Let me offer another perspective—one based on more than 25 years of faith life as a convert. First, I have failed, somehow, to encounter any Catholic church culture characterized by 'priestly homosexuals run amok with no fear of condemnation.' The reality is significantly more boring," Chuck wrote.
He went on to describe his scholarly and theological journey from the University of Notre Dame to Georgetown University, Harvard University and Weston Jesuit School of Theology, receiving degrees at each stop.
"Still, it was not until I arrived in Cambridge 15 years ago that my spiritual desolation over the conflict between my sexual identity and my religious conviction found its positive counterpart: consolation," Chuck wrote in the Boston Herald. "The catalyst for that life-saving, personal transformation began when a bright and theologically astute Jesuit priest became my spiritual director.
"He listened," Chuck continued. "Over time, I broke the silence of my anguished pilgrim journey and its struggle with homosexuality. He understood that I carried with me the heavy baggage of church teaching, those deeply wounding, soul-shaming words from the Catechism, 'objective disorder' and 'intrinsic evil,' that pathologize (and objectify) same-gender love and its sexual expression. Through the respectful, nonjudgmental listening and guidance of spiritual direction and through richer encounters of God's grace in the sacraments, therapy, and prayer, I came to experience God's unconditional love. I now feel, to the core of my being, that God loves me (I suspect you) along with all my quirky postmodern, American, but very human, strengths and vulnerabilities."
Chuck became an expert reporter covering the Catholic Church sex abuse scandal. During a May 7, 2002 appearance on CNN, Chuck responded to a question about the culpability of Cardinal Bernard Law, Archbishop of Boston.
"I think the question raises a very interesting question, or point," Chuck said. "And it is not just the personality of the cardinal. Other bishops who were auxiliary bishops at the time [of Fr. John Geoghan's arrest for child molestation and release] and are now bishops in other places, as the [Father Paul] Shanley documents have been revealed, these show higher levels of involvement of knowledge. And so it is systemic — but it is also the leadership, the broad leadership that Cardinal Law mustered to either handle or mishandle this scandal, and I think that we will see more of that come out in court."
Chuck's expertise was invaluable to the LGBTQ community, as National LGBTQ Task Force Communications Director Cathy Renna told the Windy City Times.
"Chuck was a friend and colleague—one who was extraordinarily principled and helpful, especially when addressing issues related to the LGBTQ community and the Catholic Church. He was instrumental in helping us frame and address the abuse scandal when church leaders scapegoated gay priests, as a person of faith and an intellectual," Renna said. "[W]orking with him was a vital part of my work taking on the Catholic Church hierarchy while at GLAAD, along with other queer and allied groups. But he was also a pleasure to be friends with, who found joy in life and our community, and was one of the people I most looked forward to seeing at the NLGJA convention and other events. He will be greatly missed."
Chuck caused some ripples in my life after an interview we did for the online LGBTQ press trade newsletter Press Pass Q in 2016 about my being laid off as news editor by my longtime publisher Frontiers Newsmagazine.
Chuck had interviewed Bobby Blair, chief executive officer of Multimedia Platforms Worldwide, and the new publisher of Frontiers. "Unfortunately, Karen fell where we realized we were moving toward a digital and Millennial audience, and we wanted to give the generation of Millennials a real shot at creating our content," Blair told Chuck. "Did you get that on tape?" I asked him.
Chuck Colbert summed up his philosophy via a quote from Leo Tolstoy's War and Peace:
"Life is everything. Life is God. Everything shifts and moves, and this movement is God. And while there is life, there is delight in the self-awareness of the divinity. To love life is to love God. The hardest and most blissful thing is to love this life in one's suffering, in the guiltlessness of suffering."
********************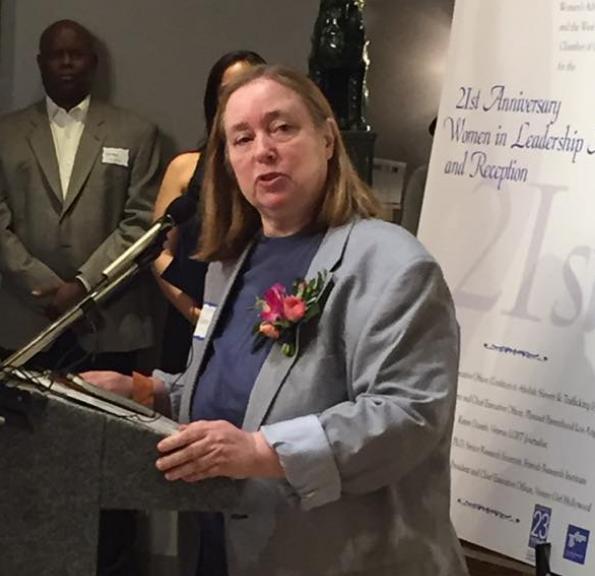 Karen Ocamb an award winning veteran journalist and the former editor of the Los Angeles Blade, has chronicled the lives of LGBTQ+ people in Southern California for over 30 plus years.
She is currently the Director of Media Relations for Public Justice.
She lives in West Hollywood with her two beloved furry 'kids' and writes occasional commentary on issues of concern for the greater LGBTQ+ community.
First-ever Out doctor elected as new AMA president
The anesthesiologist & LGBTQ health expert will serve as the first openly gay AMA president when he steps into the position later this month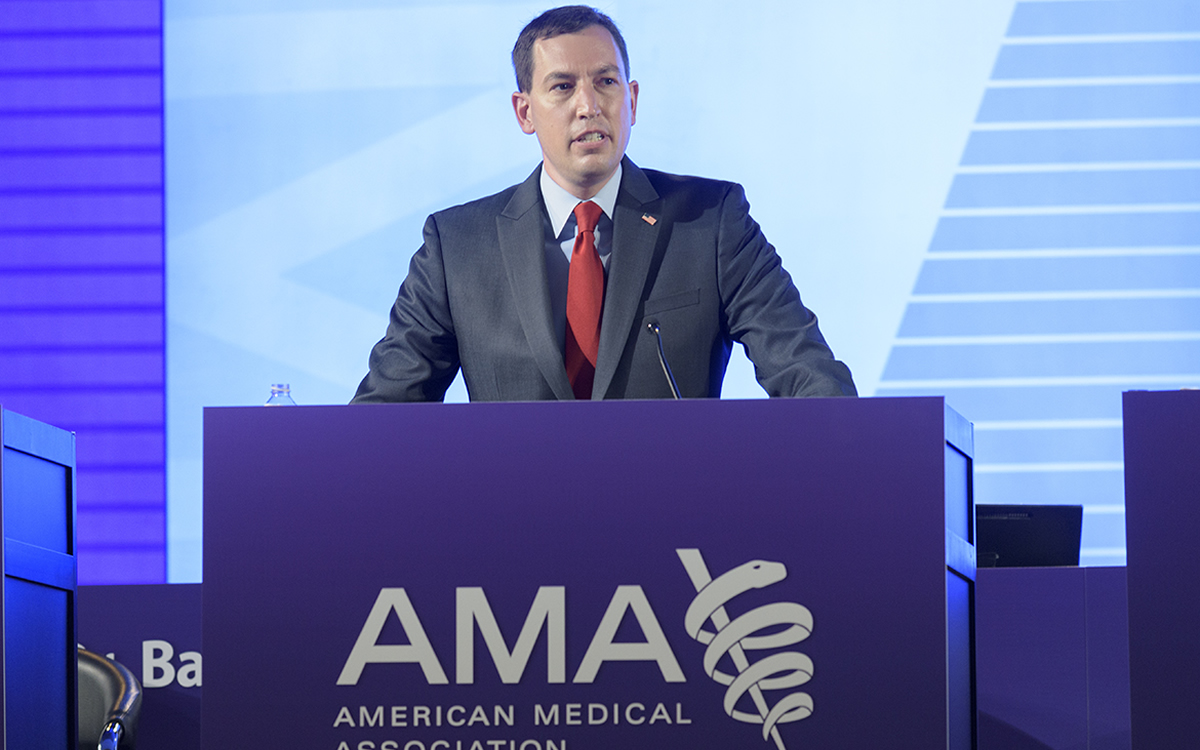 CHICAGO – Physicians and medical students have elected Wisconsin-based anesthesiologist Dr. Jesse Ehrenfeld as the first openly gay president-elect of the American Medical Association (AMA). Ehrenfeld was elected June 14 at the AMA House of Delegates' annual meeting.
"Well, it's certainly just an amazing feeling to know that you've got the confidence of your colleagues from such a broad array of practice types of modalities and perspectives," Ehrenfeld told the Washington Blade during a telephone interview. "The association is a very diverse and increasingly diverse organization, and that's a good thing. It's more representative of the country and to see such broad support for a vision to move forward was really sort of heartening for me."
The anesthesiologist and LGBTQ health expert will serve as the first openly gay AMA president when he steps into the position later this month.
"When I joined the AMA 22 years ago, roughly, I didn't think it was possible that a gay person could be the AMA president. And certainly 175 years ago, when the AMA was founded, that felt like something that wouldn't have been possible," Ehrenfeld said. "And so, to look at how the association, how medicine, health professional organizations have evolved, it's pretty remarkable when you look at what that has looked like, and that's a reflection of society in general. But certainly, you know, another pink ceiling has been shattered."
Ehrenfeld previously served on the AMA's Board of Trustee's Executive Committee. He also worked on the AMA Recovery Plan for America's Physicians; a long-term project that was unveiled at the annual meeting.
"A big component of that is helping physicians prepare the health system so that we can make sure that we can renew our commitment to achieving optimal health for all," Ehrenfeld said. "To do that, we have to make sure that we prioritize the needs of physicians to improve patient care."
Ehrenfeld is an associate dean and tenured professor of anesthesiology at the Medical College of Wisconsin and has advocated for issues affecting multiple marginalized communities, such as transgender representation in the military. He emphasized the importance of diversifying the medical field to ensure better service for patients.
"We need folks from every community but particularly marginalized communities to step forward and enter the profession. That's how patients get better care," Ehrenfeld said "There's data that when we have a more diverse healthcare workforce, and when we're a more diverse community, that those health disparities inequities, actually start to go away."
Clela Rorex, first U.S. county clerk to issue gay marriage licenses has died
"Clela was so far ahead of the country on this issue that it took the United States Supreme Court 40 years to catch up"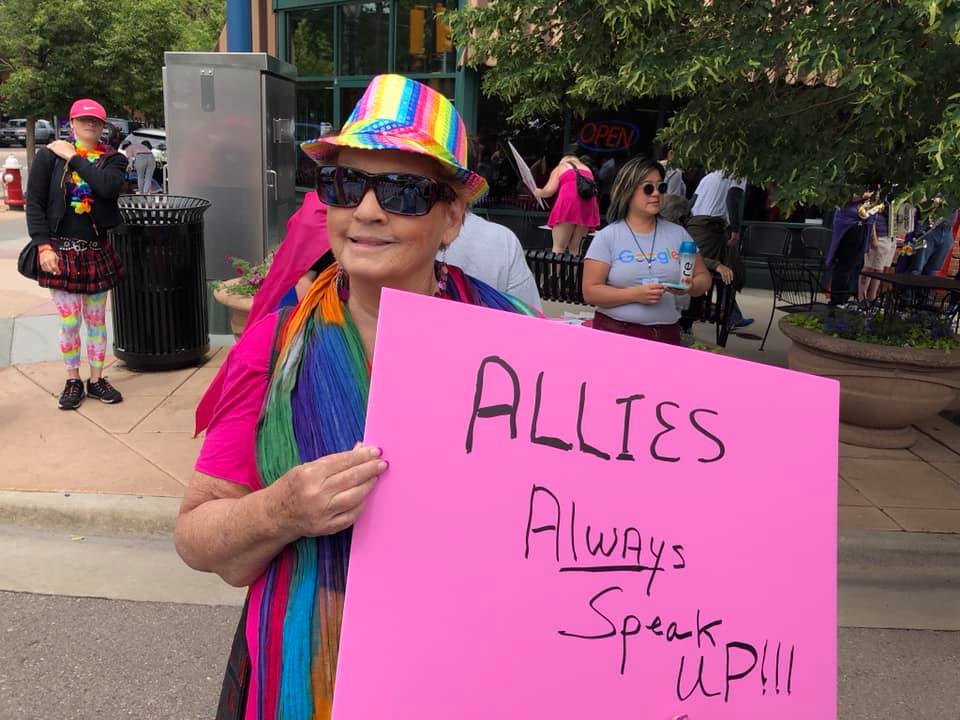 LONGMONT, CO. – Out Boulder County and the family of Clela Rorex are saddened to announce the death of lesbian, gay, bisexual, transgender, and queer pioneering ally, Clela Rorex. On March 27,1975 Clela issued the first marriage license to a same-sex couple in the United States. Her decision that day changed her life and was a pivotal moment in the decades long struggle for marriage equality.
"The LGBTQ+ movement lost a pioneering ally, and I lost a dear friend. Although Clela Rorex did not intend to be champion for LGBTQ+ equality, she became one on March 27, 1975 when she issued the first marriage license in the United States to a gay couple. That act of courage changed the course of her life and the course of the lives of countless LGBTQ+ people. Clela was 40 years ahead of the country's politics on marriage equality. It would be difficult to overstate how important her decision to issue that marriage license was on the movement for marriage equality," Mardi Moore, Executive Director of Out Boulder County said in a statement.
Just as important as her historical significance is the profound impact Clela had on local members of the LGBTQ+ community, like myself, who had the opportunity to be her friend. Clela was a blessing to everyone who knew and loved her. I once told Clela that she was the ally I needed before I knew I needed one and I meant it. Her life made a huge difference, and she will be missed," Moore added.
Clela Rorex, in March 1975, became the first County Clerk in the United States to knowingly issue same-sex marriage licenses to gay couples – sparking a backlash she could never have predicted, and, for one couple, a decades-long struggle for legal recognition of their marriage.
Clela's first day as Boulder County Clerk and Recorder on January 1, 1975 was her father's last as County Clerk in Routt County, a position he had held for 30 years. A political neophyte, Clela had run an upstart campaign against an entrenched Republican Party that had held the clerkship in Colorado for decades.
Her platform was two-pronged – 1) making it easier for people, especially students, to vote and 2) expanding access to the services offered through the clerk's office – vehicle licensing, voter registration, and the recording of documents, including marriage licenses.
Historically, the role of County Clerk is, sometimes paradoxically, both uncontroversial and deeply involved in the performance of government tasks that converge with personal aspects of the lives of its citizens.
Clela, keenly aware of the frustration that government officials and institutions can provoke, quickly instituted new practices. She expanded County Clerk office hours – including remaining open over the lunch hour and late one night of each week – ensuring convenient access.
She randomized the issuance of license plate numbers, ending the practice of assigning lower-numbered plates to political elites and powerbrokers. And, she flipped the script on voter registration – making it the responsibility of the Clerk, and not the public, to register voters.
Clela passed away on June 19, 2022 in Longmont, Colorado.
Clela Rorex was born in Denver on July 23, 1943. Within days, she was adopted by Cecil and Ruby Rorex in Steamboat Springs – where she spent her childhood. She credits her father with teaching her the principles of fairness and respect and her mother, who taught dance out of their house, with giving her confidence. "Without either of them," she recently told this writer, "I would never have run for office."
As a young naval wife, in 1967, Clela moved to Guantanamo Bay. It is here that she reported first experiencing government-sanctioned segregation. "Everything was segregated. Everything" she later said. "It was humiliating. It had a very strong impact on me."
Clela and her son returned to Colorado in 1970 and attended the University of Colorado-Boulder, earning a BA before running for County Clerk and Recorder.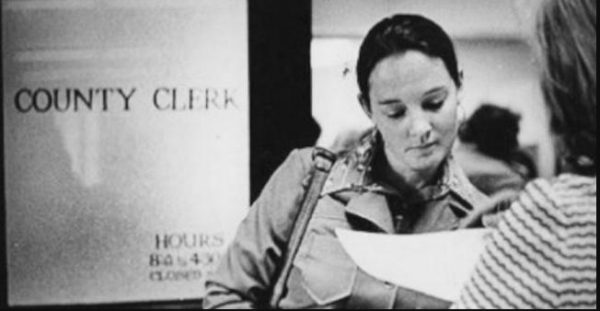 When two men from nearby Colorado Springs entered the Boulder County Clerk office on March 26, 1975, requesting a marriage license, Clela reached out to Assistant District Attorney Bill Wise, seeking clarification about any existing Colorado state law or code that would specifically prohibit her from issuing a marriage license to two people of the same sex.
Mr. Wise quickly responded that "there is no statutory law prohibiting the issuance of a license, probably because the situation was simply not contemplated in the past by our legislature." Clela issued the license to the couple the following day, March 27, 1975.
"After having been so deeply involved in the women's rights movements" Clela told this writer in 2016, "who was I to then deny a right to anyone else? It wasn't my job to legislate morality."
Within days of issuing the first same-sex marriage license, local, and then national, news picked up on the story. Over the course of the next month, Clela would issue five more licenses to same-sex couples. As a result, Clela reported receiving hundreds of letters and calls to her office and her home condemning and threatening her. "My son would sometimes pick up the phone," she told this writer in 2015, "and I could always tell when it was someone calling about the licenses, because he would get this terrified look in his eyes. It changed our lives."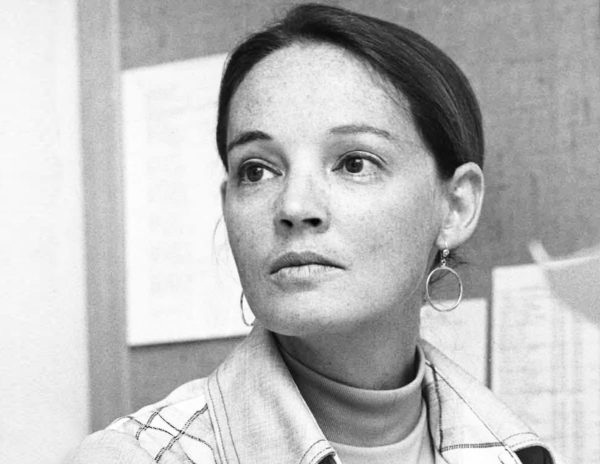 In late April of that year, Clela complied when Colorado State Attorney General J.D. MacFarlane directed her to stop issuing the licenses to same-sex couples. But, by that point, she had issued a license to Richard Adams and Anthony Sullivan, who had traveled from California after watching Johnny Carson mock the "wacky town" in Boulder on national television.
This license, and their marriage, would set the stage for a federal battle that would resolve only 40 years later after the United State Supreme Court issued its opinion in Obergefell v. Hodges, establishing a constitutional right to same-sex marriage nationwide. Mr. Adams, a U.S. citizen, and Mr. Sullivan, an Australian citizen, had been seeking to establish legal permanent residency for Mr. Sullivan through marriage, and the license they obtained from Clela would play a critical role.
In 1977, Clela resigned as Boulder County Clerk and Recorder, never to hold elective office again. She raised two sons, obtained two Masters degrees, and finished her career working as a legal administrator for the Native American Rights Fund.
In 2015, Clela celebrated the Supreme Court decision in Obergefell v. Hodges on the steps of the Boulder County Courthouse where she had first issued the six licenses 40 years earlier, a location that has since been added to the National Register of Historic Places. Upon hearing of the decision, former District Attorney Bill Wise told this writer that "Clela was so far ahead of the country on this issue that it took the United States Supreme Court 40 years to catch up."
Shortly thereafter, the United States government issued a green card to Anthony Sullivan, officially recognizing the marriage license that Clela had issued in 1975 as sufficient supporting documentation for the application submitted by Mr. Sullivan and his husband, Richard Adams (who had died in 2012).
Thomas Miller, the creator and producer of a documentary chronicling this story, Limited Partnership, said that, "it was Clela's keen sense of social justice and strong moral fortitude that make her one of the true pioneers in LGBTQ equality in America. She will always be treasured in the hearts of all who knew her."
To this day, none of the marriage licenses that Clela Rorex issued to same-sex marriage couples have been revoked or invalidated.
Clela dedicated the last years of her life to LGBTQ+ ally-ship and advocacy, volunteering with Out Boulder County, an organization dedicated to facilitating connection, education, and programming for LGBTQ+ individuals in and around Boulder County.
She will be greatly missed, including by her sons, Scott and Aron and countless LGBTQ+ individuals around the world who embrace her and her story as beacons of hope and inspiration.
Clela's celebration of life will be held on what would have been her 79th birthday, July 23, 2022. Details are forthcoming. At Clela's request, in lieu of flowers, donations can be made in Clela's name to Out Boulder County at https://outboulder.app.neoncrm.com/forms/in-memory-of-clela-rorex