Private schools with anti-LGBTQ+ policies in North Carolina get millions
State funding in excess of $2.6 million had been directed at 20 private schools, five that had LGBTQ+ discriminatory policies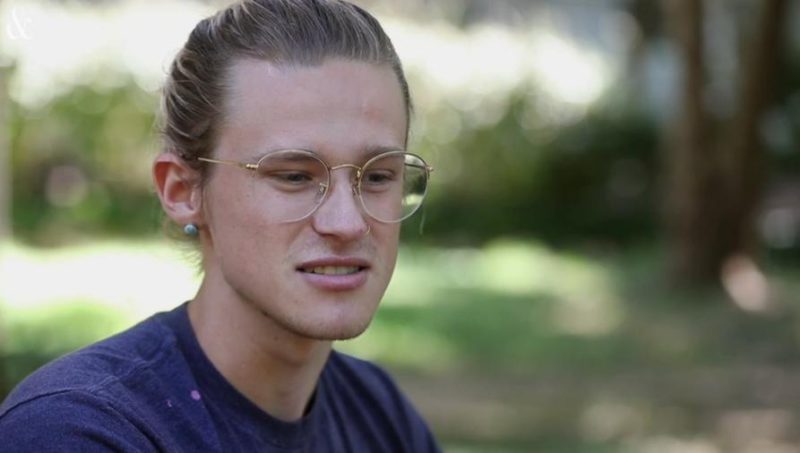 CHARLOTTE – An investigative reporter for the Charlotte Observer newspaper in North Carolina found that state funding in excess of $2.6 million had been directed at 20 private schools, five that had LGBTQ+ discriminatory policies.
Devna Bose, who reports for The Charlotte Observer where she focuses on underserved, underreported communities including the poor, minorities, immigrants and those who identify as LGBTQ, earlier this month chronicled the monies spent for the state's 'Opportunity Scholarships' school voucher program.
In Mecklenburg County, where Charlotte is situated, The Observer found that five private religious schools received a total of $749,822 in Opportunity Scholarships during the 2020-2021 school year, while having stated policies that discriminate against LGBTQ+ students and employees. Administrators at the five schools did not respond to Observer requests for comment.
Turning the spotlight on one school in particular, Covenant Day School, The Observer reported that Covenant Day "received $116,882 in taxpayer dollars through the scholarship program during the 2020-2021 school year."
According to the paper the school's handbook states; "God opposes the confusion of man as woman and woman as man." The handbook also says "that individuals should live in accordance with their biological sex."
The Observer notes that North Carolina's 'Opportunity Scholarships' school voucher program allows middle- and low-income families to apply for school vouchers to offset private school tuition costs.
Alumni of Covenant Day School are speaking out. Observer multimedia journalist Robert Willett interviewed Matthew Blong, a former Covenant Day School student, and a member of the Charlotte/ Mecklenburg LGBTQ+ community:
Students, alumni and former faculty opposed to Covenant Day's policies are documenting their experiences with homophobia at the school through a newly created Instagram account run by a school alumnus the Observer reported.
Public schools, which must comply with Title IX within federal civil rights law, aare not allowed to maintain discriminatory practices. The exception for private schools which may receive federal funds passed through the state falls under religion. Those school are exempt "to the extent that application of Title IX would be inconsistent with the religious tenets of the organization."
During the last school year, nearly 70% of private school students in North Carolina were enrolled in religious schools, according to North Carolina Department of Administration data. A 2017 Huffington Post analysis found that about 75% of voucher schools across the country are religious, usually Christian.
The Observer documented numerus cases of discriminatory practices statewide. Being an openly Out LGBTQ student in Jacksonville, North Carolina, it's grounds for "immediate removal" if Jacksonville Christian Academy students identify as LGBTQ+ or "otherwise immoral."
"Homosexual or transgender conduct … is not compatible with employment or enrollment," its 2019 handbook reads. The school received $459,009 in state dollars during the following school year, the Observer reported.
The Observer reported that some parents, with support from the North Carolina Association of Educators and the National Education Association, "filed a lawsuit in Wake County last year seeking to stop the use of state funds on vouchers. The lawsuit claims the program is unconstitutional, partially because it provides funds to schools that discriminate based on religious grounds."
Currently in North Carolina, private religious based schools are legally allowed to maintain discriminatory practices and standards regarding sexual orientation and gender identity even if they receive state educational funding.
North Carolina's capital city passes non-discrimination LGBTQ ordinance
Statewide polling shows that 67% of people in North Carolina support protecting LGBTQ people from discrimination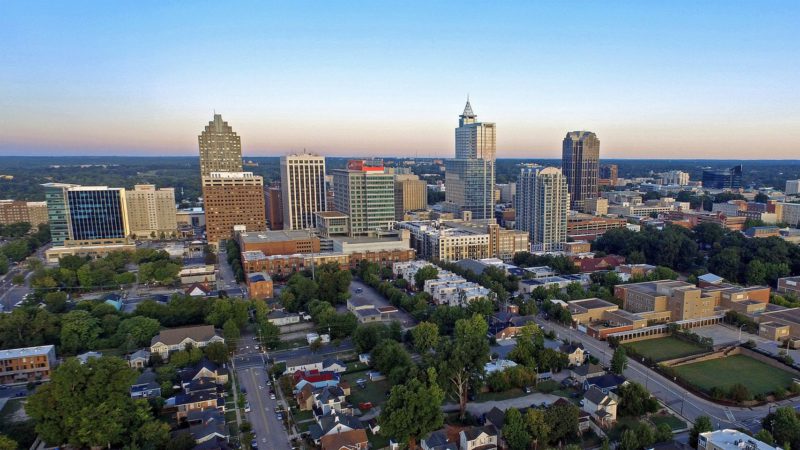 RALEIGH – The Raleigh City Council unanimously voted to join a new LGBTQ-inclusive Wake County, North Carolina, non-discrimination ordinance Tuesday, the day after the ordinance was unanimously voted and adopted by the Wake County Board of Commissioners.
This makes Raleigh the fifteenth jurisdiction in North Carolina to advance a comprehensive nondiscrimination ordinance in 2021.
The ordinance will apply only to the unincorporated areas of the county outside of city or town limits when it goes into effect on Feb. 1, 2022, unless a Wake County municipality's governing body such as the Raleigh City Council independently adopts it.
All five of North Carolina's top 5 cities have now passed LGBTQ-inclusive nondiscrimination ordinances – including Charlotte, Raleigh, Greensboro, Durham, and Winston-Salem.
"We're so pleased to see Raleigh take this historic step to expand nondiscrimination. Nearly 30 percent of the state's population is now covered by LGBTQ inclusive ordinances, and this represents a great change for the city of Raleigh and the state of North Carolina. Raleigh has taken a big step forward to protect LGBTQ people, especially for folks with multiple layers of marginalization, and this only grows momentum for the non-discrimination on the local, state, and federal level," Kendra R. Johnson, Executive Director of Equality NC, said in a statement.
"No one should be discriminated against because of who they are," said Matt Calabria, Chair of the Wake County Board of Commissioners. "Through this ordinance, we're showing our residents and the world that equality, fairness, and inclusion are core values in our community."
"I'm proud to see the Raleigh City Council come together to take action and ensure our city is a place where all people feel protected, respected, and safe. As an LGBTQ person myself, it's so meaningful to know that my city is striving for inclusivity and dignity for everyone, and as an out elected official I'm grateful to work with colleagues committed to doing the right thing," Jonathan Melton, of the Raleigh City Council, said.
The ordinance allows a person who believes a business or organization has discriminated against them to file a complaint with the County Manager's Office for investigation. If the complaint falls within the county's jurisdiction and is factually validated, the county will offer a conciliation process to help resolve the dispute.
Protected classes covered under the ordinance include: race, natural hair or hairstyles, ethnicity, creed, color, sex, pregnancy, marital or familial status, sexual orientation, gender identity or expression, national origin or ancestry, National Guard or veteran status, religious belief or non-belief, age or disability.
"This is an important step to strengthen our business community," said Adrienne Cole, president and CEO of the Raleigh Chamber. "We embrace all efforts and initiatives around diversity, equity, and inclusivity, as does our business community. The Chamber is proud to support this work, and we will continue our support through our Triangle Diversity, Equity, and Inclusivity Alliance."
"Wake County is also proud to note that Equality NC has endorsed this ordinance. It furthers the board's goal to embrace diversity, equity and inclusion," a spokesperson said Wednesday.
The nondiscrimination ordinance that protects residents and visitors from discrimination based on sexual orientation, gender identity, natural hairstyle, and other characteristics in employment and public accommodations.
Polling shows that 67% of people in North Carolina support protecting LGBTQ people from discrimination. Studies have shown that 1 in 3 LGBTQ people – including 3 in 5 transgender people – have experienced discrimination in the past year.
North Carolina's Lt. Governor tells churchgoers Trans people are demonic
"You ain't changed what God put in you, that DNA. You can't transcend God's creation; I don't care how hard you try"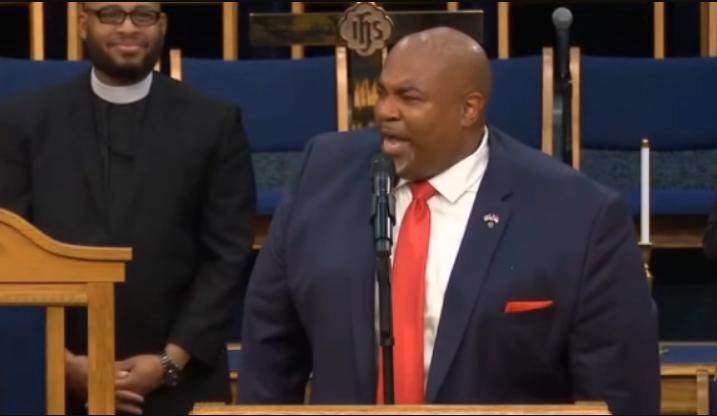 RALEIGH – In an appearance at the Upper Room Church of God in Christ in North Carolina's capital city, Republican Lt. Governor Mark Robinson told people in the pews attending services that 'God' only made two genders and that the Trans movement for equality and rights "is demonic and that is full of the spirit of Antichrist."
Captured on a video by People for the American Way's Right Wing Watch project, Robinson was speaking at the church, whose pastor Patrick Wooden, has been a longtime opponent of LGBTQ+ people and equality. Wooden in a 2013 sermon attacked then California Attorney General Kamala Harris for officiating a same-sex wedding.
GLAAD also has documented Wooden saying; "Everybody knows that a transgendered [sic] woman is a man. And everybody knows that a transgendered man is a woman. And we have allowed common sense to go out of the window in the name of political correctness."
Wooden also claimed trans rights "hijack" the civil rights movement: "The language of 'civil rights' shouldn't be hijacked to give privileges to the politically vocal while taking away freedoms from people disfavored by government…. As you can see, I am African-American. I have been African-American since birth; God made me this way. For the attorney general to equate the legitimate struggle of the civil rights movement to the things that HB2 stands for is embarrassing and is wrong."
In his speech, Lt. Governor Robinson said:
"Here's something else I'm not supposed to say: Ain't but two genders. You can go to the doctor and get cut up, you can go down to the dress shop and get made up, you can go down there and get drugged up, but at the end of the day, you are just a drugged-up, dressed-up, made-up, cut-up man or woman.
"You ain't changed what God put in you, that DNA. You can't transcend God's creation; I don't care how hard you try. The transgender movement in this country—if there's a movement in this country that is demonic and that is full of the spirit of Antichrist, it is the transgender movement.
"We don't even need science to prove what gender you are. There's two ways I can do this thing here. The simple way is to go around the corner here to the bathroom and you can drop your pants or whatever you've got on, and I can show you what you are.
"Or I can take a little blood at your arm and take it down here to the scientists. He can put in his little petri dish and look at it, 'Oh, this is the DNA of a white male.' Well, is there anything in between? 'No, it's the DNA of a white male.'
"It don't matter what you did down there at the therapy doctor and all that."
White House says NC Lt. Governor's remarks are repugnant
"The role of a leader is to bring people together and stand up for the dignity and rights of everyone; not to spread hate"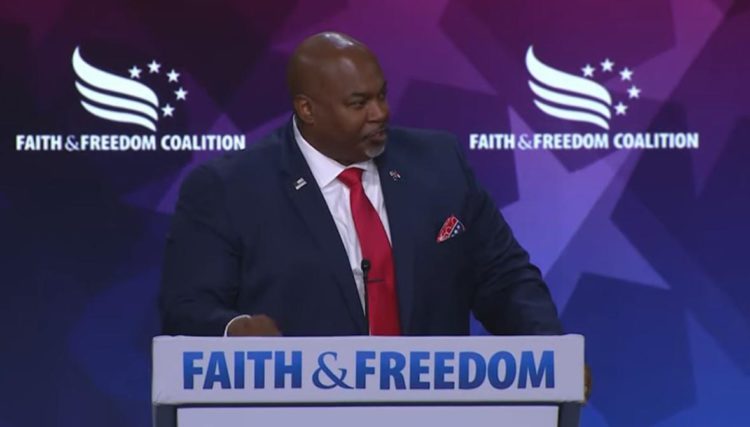 WASHINGTON – In a statement released Friday by Deputy White House Press Secretary Andrew Bates, the Biden Administration condemned remarks made last June by North Carolina's Republican Lt. Gov. Mark Robinson who called LGBTQ+ people "filth."
"These words are repugnant and offensive," said Bates, who is a native of North Carolina. "The role of a leader is to bring people together and stand up for the dignity and rights of everyone; not to spread hate and undermine their own office."
Robinson made the comments in June at Asbury Baptist Church in Seagrove but a video clip portion of the speech was posted Tuesday on the Twitter by People for the American Way's Right Wing Watch project.
"There's no reason anybody anywhere in America should be telling any child about transgenderism, homosexuality, any of that filth," Robinson says. "Yes, I called it filth. And if you don't like it that I called it filth, come see me and I'll explain it to you."
Robinson's comments drew angered responses including the State Senator for North Carolina's 37th District, Jeff Jackson, who is also a Major in the Carolina National Guard and a candidate for the U.S. Senate, who called for the Lieutenant Governor to resign. Jackson also offered his public support of the LGBTQ+ community tweeting;
"To our LGBTQ friends who were the targets of this discrimination, you've had to put up with this hate for far too long. This kind of behavior should be part of our past, not our present. We're going to prevail over it, again, and move closer to full equality and dignity."
Then referring to Robinson's tirade Jackson wrote: "And I really can't stand bullies. That's all this man is. When you stand up to bullies, you catch them by surprise. They count on people stepping aside. That's not going to happen here. Please join me in letting him know."
North Carolina's Democratic Governor Roy Cooper responded via media statement saying; "North Carolina is a welcoming state where we value public education and the diversity of our people. It's abhorrent to hear anyone, and especially an elected official, use hateful rhetoric that hurts people and our state's reputation."
Adam Owens, a reporter and anchor for WRAL-TV 5, an NBC-affiliate in Raleigh, North Carolina, reported that Robinson was not backing down.
"We will not be intimidated. We will not back down. We will not change our language," Robinson said. "The language I used, I am not ashamed of it. I will use it in the future because, again, it is time for parents in this state to take a strong stand for their children," Robinson said.
"I am tired of folks on the right being demonized for our speech while folks on the left burn, beat, rob, loot – take over entire cities and get a pass," he added.
House Speaker Tim Moore and Senate President Pro Tem Phil Berger, both Republican, haven't responded to WRAL News' request for comment.
North Carolina Lt. Gov. Mark Robinson stands by his comments calling transgenderism and homosexuality "filth" and complains that *he* is being intimidated into silence, vowing not to resign but instead "double down on my efforts against these things." https://t.co/0yScEyOHfz https://t.co/4jPfTuaFad pic.twitter.com/2RDzuB3rIl

— Right Wing Watch (@RightWingWatch) October 8, 2021