United Kingdom's Court of Appeal obliterates Keira Bell
Overturning of Bell v. Tavistock by the Court of Appeal undermines a key talking point of anti-LGBTQ organizations in the UK and the U.S.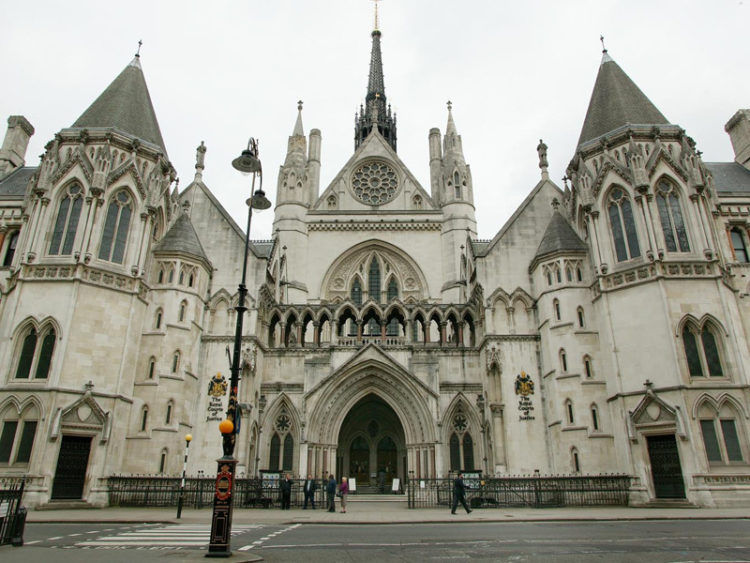 LONDON – Some court rulings are an example of justices not wanting to set precedent. Often when they overrule a decision they try to avoid calling into question the competence of the lower court by framing their decision upon technical reasons, procedural grounds, or by emphasizing that the ruling applies to this one case alone (like the Supreme Court did in Masterpiece Cake Shop) to avoid assigning blame to lower courts.
The UK Court of Appeal didn't bother with any of these niceties in their decision overturning Bell vs. Tavistock. 
In December 2020, the UK High Court ruled that transgender youth under the age of 16 were not competent to consent to treatment with puberty blockers. This was shocking, because in the UK previous case law had established that people under that age of 16 were capable of giving medical informed consent, under what is known as Gillick Competence.
The Gillick case was decided in 1985, and found that people under 16 could consent to taking birth control in the UK. 
The UK High Court decided in Bell, however, that trans youth were the only class of people (aside from those with profound developmental delays) incapable of giving medical consent. 
The decision was appealed immediately, but the harm was done. Professionals who work with trans youth in the UK described their patients internalizing a message that "the world hates them", and the anger they felt at being treated as mental defectives incapable of knowing themselves. Some had puberty blocker treatment discontinued; others waiting on treatment were placed in limbo while the appeals process played out.
Transgender people (rightly) pointed out that Keira Bell had been 17 when she received blockers, and that the ruling would have had no effect on her (people 16 and over don't fall under Gillick Competence). It was also noted that the panel of experts brought in by Bell's legal team didn't include anyone who actually works with trans youth, but did include a veterinarian, two doctors who work with the American anti-LGBT hate group Alliance defending freedom, and two Australian proponents of conversion therapy.
Additionally, Bell's legal team was led by Paul Conrathe, who has spearheaded the religious right push in the UK to roll back abortion rights and ban LGBT content from schools. Trans people also pointed out that correlation is not causation when Bell's team made the accusation that going on blockers causes youth to later go on to hormones. 
The Court of Appeal took note of these things, and more. The decision handed down on Friday, September 17th 2021 was a stinging rebuke of the lower court, finding that the original decision should be overturned for at least nine different reasons. 
First, the Appeals Court noted that the case should never have been taken up in the first place, given that the treatment was always lawful. It also noted Bell's age, pointed out that she was never a patient of the Tavistock Gender Identity Development Service, and that they doesn't administer blockers either.
The Appeals Court also found that Tavistock was providing sufficient information for informed consent under Gillick Competence and that this by itself was sufficient to overturn the original decision.  They also found that the lower court overstepped its bounds by involving itself in medical matters it wasn't equipped to understand, nor legally allowed to intervene on. It found that blockers are not dangerous (based on actual expert testimony),that correlation is not causation, and noted that it's likely clinicians have gotten better at diagnosis over the past 20 years. 
The Court of Appeal notes that under UK law, it is not the place of the court to come between a patient and their doctor, and that they have no intention of overturning Gillick, which clearly applies to transgender people being offered these treatments. They essentially conclude that the case should have been thrown out day one, and the High Court had overstepped its bounds in ways that strain credulity.
The original Bell decision was so bad that the Appeals Court literally gave up after describing the 9th reason it was wrong, noting that they hadn't even gotten to the civil rights implications of the original decision, and that Bell would probably lose on those grounds too. 
Essentially, the Appeals Court invoked the mercy rule usually reserved for lopsided T-ball games where one side is being so badly beaten the referees stop the game to prevent one side from being further humiliated. The effect is that the UK Supreme Court is highly unlikely to take up this case on further appeal. 
Bell's team recognized this was the end, and promptly announced that they would appeal because, "The Gillick competency test is no longer fit for purpose." Gillick underlies much of UK law on reproductive rights, and undermining it is a holy grail of the religious right there, the same way overturning Roe v. Wade is in the US. Given the ties Bell's team has to the global religious conservative movement, this development is unsurprising.
The Court of Appeals decision is great news for trans youth in the US. As Chase Strangio of the ACLU noted on Twitter:
"State legislatures repeatedly cited to the decision in Bell v. Tavistock in support of bans on care for trans minors here in the US. In defense of their law banning care, Arkansas repeatedly cited to the High Court decision in court."
State legislatures repeatedly cited to the decision in Bell v. Tavistock in support of bans on care for trans minors here in the US. In defense of their law banning care, Arkansas repeatedly cited to the High Court decision in Tavistock in court.

— Chase Strangio (@chasestrangio) September 17, 2021
Efforts to ban health care for trans youth in the US are ongoing, including in Texas. However, the complete overturning of Bell v. Tavistock by the Court of Appeal undermines one of the key talking points used by anti-LGBTQ organizations in both the UK and the U.S.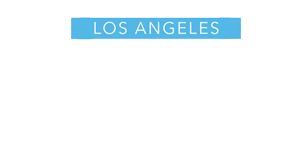 Right-wing media complain bisexual Superman is "indoctrination," "deviant"
Right-wing media reacts with homophobic outrage after the new DC Comics Superman comes out as bisexual in the latest issue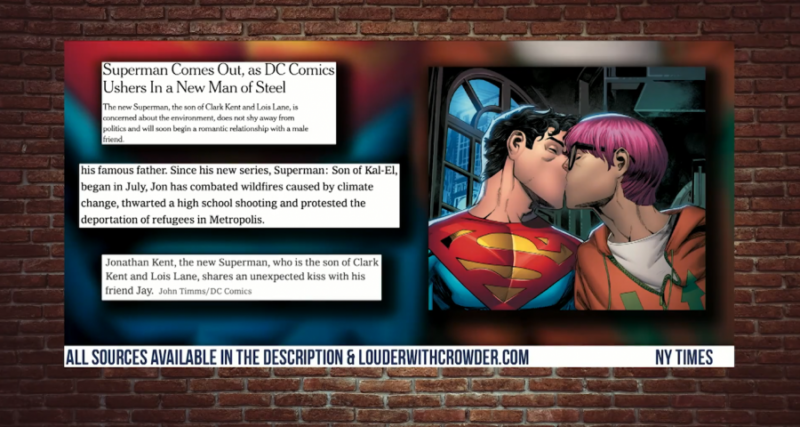 By Jane Lee | WASHINGTON – Right-wing media attacked DC Comics and writer Tom Taylor for portraying Superman as bisexual in an upcoming issue of the current series, complaining that they were attempting to cater to the left and sway the minds of children.
On October 11, DC Comics announced that the new Superman Jon Kent, son of Clark Kent and Lois Lane, has come out as bisexual and will have a male love interest in an upcoming issue. Unsurprisingly, conservative media figures expressed their outrage over the announcement while claiming not to care about a character's sexuality. Most dismissed the announcement as DC Comics pandering to woke people, while others read a darker meaning, claiming that the decision to portray Superman as bisexual is an attempt to "erase straight white male characters."
Here are some examples of homophobic outrage:
Fox News
Fox media contributor Ben Domenech argued "nobody cares" that "Superman is bi." He also said, "As many comic book industry folks have tried to take advantage of their success at the movies, these types of appeals to woke people and trying to get some new audience for actual comic books, this one is just one more attempt to trend on Twitter for a day." [Fox News, Special Report with Bret Baier, 10/11/21]
Fox contributor Raymond Arroyo implied bisexual people are more likely to get sexually transmitted infections: "Why are they sexualizing superheroes? … We just wanted them to get the bad guys, not a venereal disease." [Fox News, The Ingraham Angle, 10/11/21] 
Greg Gutfeld said that "if there was one thing important to me as a 10-year-old reading comic books, it was who the characters were sexually attracted to" and said the stories are "no longer about adventure, it's about indoctrination." His show then aired a sketch of Superman's agents telling him "nobody wants a straight white male superhero anymore, OK. It's not enough to save people, you have to appeal to LGBTQIA+." [Fox News, GUTFELD!, 10/12/21] 
Co-host Todd Piro claimed that the bisexuality storyline is "bravery for the left, it's not bravery for the world, and Superman used to fight all injustice." [Fox News, Fox & Friends First, 10/12/21]
One America News Network
PragerU's Will Witt said Superman "was something in America that represents America, right. So instead of creating a new superhero that is gay, … they take an existing superhero and make then that person gay. And so it's like the left instead of trying to create something new or have a new type of idea, they want to destroy something that's already been around the cultural lexicon for a long time." The on-screen chyron during the segment was "Everything Woke Turns to Sh*t." [One America News Network, Tipping Point with Kara McKinney, 10/13/21]
Newsmax
Host Greg Kelly said that the sexuality of the new Superman is a "great big phony waste of time. Our culture is involved in a lot of dumb things, and this is one of them." [Newsmax, Greg Kelly Reports, 10/11/21]
Kelly also tweeted:
Host Rob Schmitt mocked the storyline, saying, "It's a bird, it's a plane, it's a bisexual 17-year-old." He added that because the Democratic agenda is "pushed always from everywhere …  next thing you know, Wonder Women is going to come out as non-binary" and be known as "Wonder Person." [Newsmax, Rob Schmitt Tonight, 10/11/21]
Newsmax hosted a panel on the topic in which guest Rick Green railed at "constant indoctrination" of "children of America" by teaching them "deviant sexual behavior." Host Shaun Kraisman suggested  that this decision could lead to authors changing the sexuality of other "iconic figures" like James Bond and Ethan Hunt. [Newsmax, The National Report, 10/12/21]
Co-host Sean Spicer complained that the bisexuality of Superman's and LEGO's inclusivity marketing is "almost like we're creating problems and doing things, like everyone's going to outdo the next thing."Co-host Lyndsay Keith claimed it is "very confusing" for children. [Newsmax, Spicer & Co., 10/12/21]
Host Eric Bolling preceded his segment by exclaiming, "The woke mob is at it again. What is happening in America, folks? I mean, apparently this is perfectly fine to the leftist running the place." [Newsmax, Eric Bolling The Balance, 10/12/21]
Podcasts
Steven Crowder and his co-hosts made a series of extremely homophobic remarks and claimed that the LGBTQ community is overrepresented in media. The episode aired on YouTube but has since been removed. During the segment, Crowder said that Superman "has a new costume" that now "includes knee pads." His co-host Dave Landau responded, "It's a bird. It's a plane. No, it's two fellows sodomizing each other. I'll be ​darned." Crowder also suggested that Lois Lane would now need to "get tested." Lane is the mother of Kent, the new Superman. [Louder with Crowder, 10/13/21]
While discussing Superman, Matt Walsh claimed that "even the most iconic and enduring characters are forced to undergo this kind of conversion therapy." Walsh went on to complain that "the percentage of gay and trans characters on TV and in comics now far exceeds the percentage in the general population." He went on to claim, "They want to erase straight white male characters, because the people doing the erasing despise straight white male people. … They don't want all the straight white male people in society. They want to create a society filled with different sorts of people." [The Matt Walsh Show, 10/13/21]
Ben Shapiro accused DC Comics of "hijacking iconic American figures and then using them for social justice purposes" and "attempting to tell you what morality looks like and to shape the minds of young teenage boys." [The Ben Shapiro Show, 10/12/21]
Shapiro also tweeted:
Other
Far-right pizzagate troll Mike Cernovich tweeted:
Conservative Tik-Toker Matt Convard tweeted:
********************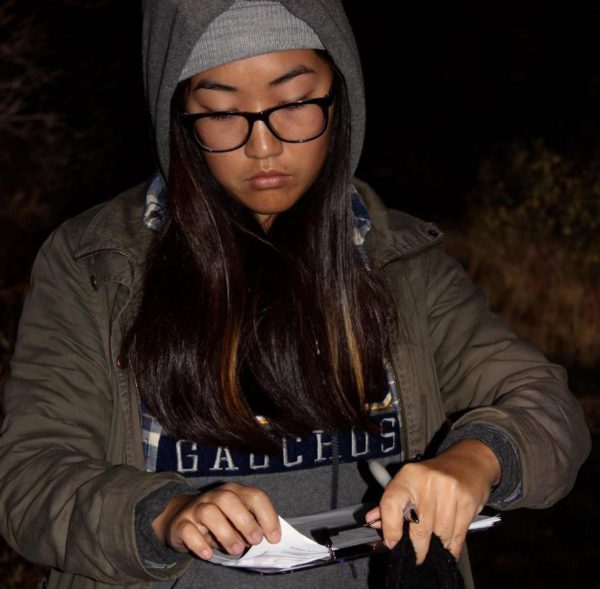 Jane Lee is a researcher for Media Matters
********************
Additional research by  Alicia Sadowki, Rebecca Martin, Jason Campbell & Beatrice Mount
The preceding article was previously published by Media Matters for America and is republished by permission.
TikTok's algorithm leads users from transphobic to far-right rabbit holes
After interacting exclusively with transphobic videos on TikTok, Media Matters was fed extremist content by the company's "For You" page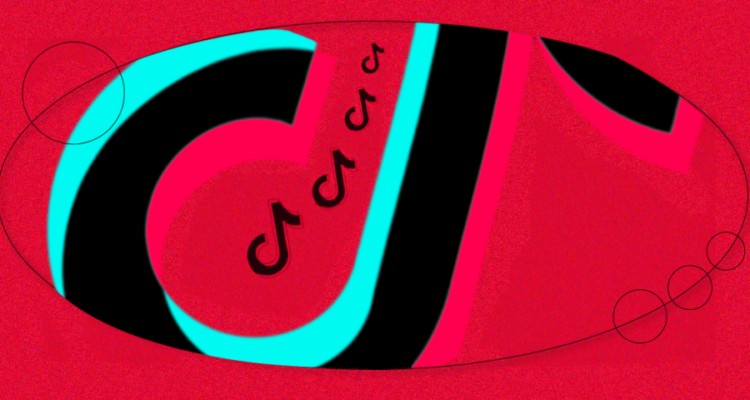 By Olivia Little and Abbie Richards | WASHINGTON – TikTok's "For You" page (FYP) recommendation algorithm appears to be leading users down far-right rabbit holes. By analyzing and coding over 400 recommended videos after interacting solely with transphobic content, Media Matters traced how TikTok's recommendation algorithm quickly began populating our research account's FYP with hateful and far-right content.
TikTok has long been scrutinized for its dangerous algorithm, viral misinformation, and hateful video recommendations, yet this new research demonstrates how the company's recommendation algorithm can quickly radicalize a user's FYP.
Transphobia is deeply intertwined with other kinds of far-right extremism, and TikTok's algorithm only reinforces this connection. Our research suggests that transphobia can be a gateway prejudice, leading to further far-right radicalization.
To assess this phenomenon, Media Matters created a new TikTok account and engaged only with content we identified as transphobic. This included accounts that had posted multiple videos which degrade trans people, insist that there are "only two genders," or mock the trans experience. We coded approximately the first 450 videos fed to our FYP. Even though we solely interacted with transphobic content, we found that our FYP was increasingly populated with videos promoting various far-right views and talking points.
That content did include additional transphobic videos, even though such content violates TikTok's "hateful behavior" community guidelines, which state that the platform does not permit "content that attacks, threatens, incites violence against, or otherwise dehumanizes an individual or group on the basis of" attributes including gender and gender identity.
Key Findings
After we interacted with anti-trans content, TikTok's recommendation algorithm populated our FYP feed with more transphobic and homophobic videos, as well as other far-right, hateful, and violent content.
Exclusive interaction with anti-trans content spurred TikTok to recommend misogynistic content, racist and white supremacist content, anti-vaccine videos, antisemitic content, ableist narratives, conspiracy theories, hate symbols, and videos including general calls to violence.
Of the 360 total recommended videos included in our analysis, 103 contained anti-trans and/or homophobic narratives, 42 were misogynistic, 29 contained racist narratives or white supremacist messaging, and 14 endorsed violence.
Transphobia and homophobia
Of the 360 videos analyzed, 103 (or 28.6%) were found to contain homophobic and/or anti-trans content. The transphobic and homophobic content fed to our FYP began with repetitive "jokes" berating transgender and LGBTQ people, frequently involving a popular meme saying that these individuals are "fatherless." As we watched and interacted with more videos, the content fed to our FYP became increasingly violent. In one example, a video with over 200,000 views featured a video game gunman shooting and killing characters at a gay pride celebration with the text: "Don't mind me. Just doing god's work rn." The comments section was filled with users praising these violent actions. The most liked comment on this video: "Beautiful now do it in real life."
Coded calls to violence
Many of TikTok's popular videos involve the combination of viral audio with user-created videos and text. Several videos fed to our FYP employed this memetic format to convey anti-LGBTQ views. These videos are examples of how TikTok users are utilizing the platform's unique combination of audio, video, and text to create hateful — and sometimes violent — content. While the text itself might not explicitly violate TikTok's community guidelines, put in context, these videos appear to be both hateful and dangerous.
For instance, one video depicted the user pretending to cry at the text on his screen, reading: "50% of transgenders take their own lives. This fills me with so much sadness." However, the accompanying audio was the line "We're halfway there," cut from Bon Jovi's Livin' on A Prayer — implying that the user wanted the rate of suicides to be higher.
Another video fed to our FYP amassed over 166,000 views and featured a person shaking their head with the accompanying text: "I can't believe people used to get killed because they were gay." Although the text alone may not appear problematic, in combination with the video's audio — the line "Wish we could turn back time, to the good old days," from the Twenty One Pilots song Stressed Out — the meaning is modified to imply the user wants to return to a time when rates of violence against LGBTQ people were even higher.
In another example, a user followed the same pattern — using the Twenty One Pilots' audio with overlaid text, reading: "I can't believe that trans people used to be put in mental institutions." Again, this juxtaposition of image, text, and audio imparts a more sinister meaning than may initially appear.
TedPilled
Several of the videos fed to our FYP featured audio called "Teddy" which says, "The industrial revolution and its consequences have been a disaster for the human race," a quote taken from the first line of "Unabomber" Ted Kaczynski's manifesto, "Industrial Society and Its Future." Kaczynski killed three people and injured 23 others in 1978 with homemade bombs. The audio, which already has been used in over 1,200 unique videos, has become popular on right-wing TikTok and particularly in anti-LGBTQ content, based on the frequency with which it emerged during our study. In the videos we reviewed, it was frequently paired with montages of screenshots of LGBTQ people livestreaming on TikTok. These videos not only use an audio that pays homage to a terrorist, but they also promote the harassment of LGBTQ TikTok users.
Prominent far-right figures
In 27 of the 360 videos fed to our FYP, users praised prominent right-wing or far-right figures, such as former President Donald Trump, U.K. Prime Minister Boris Johnson, far-right media personality Steven Crowder, far-right and white nationalist political commentator Nick Fuentes, the Daily Wire's Ben Shapiro, former leader of the British Union of Fascists Oswald Mosley, and Paul Nicholas Miller (a.k.a. The GypsyCrucader, a far-right internet personality known for cosplaying as the Joker and promoting white supremacist views on online chatting service Omegle).
Hate symbols and dog whistles
Our account was fed three videos containing far-right dog whistles and seven videos containing hate symbols, including videos and profile pictures containing black suns, skull masks, and a rising sun flag. Users also included antisemitic dog whistles in their usernames, such as "jewlover_14" and "1400.8000," which reference the "14 words" and Hitler (H being the eighth letter in the alphabet).
Racism and white supremacy
Racist and white supremacist content was not immediately fed to our FYP, but it was increasingly recommended as we reviewed and engaged with more transphobic content. One viral video with 5.2 million views displayed screenshots of Google search results for "three Black teenagers" vs. "three white teenagers." When this search result first went viral in 2016 to illustrate the ways that algorithms reinforce racism, the TikTok users sharing it presented the findings differently. Instead, the most-liked comments on the video perpetuate the hateful and racist narrative that Black people are criminals. The top comment, with 72,200 likes says, "Well that's not Google's fault."
One user with a black sun in their profile picture responded to an educational video about the racist roots of classical music. The video begins with the educational TikTok "Classical music is racist" but then cuts to the user playing classical music on his computer while including the hashtags #racist #racism #sigma #chad #alphamale.
Twenty-nine of the 360 videos reviewed contained racist themes, including overtly white supremacist content. For instance, one video with nearly 900,000 views from the account "wh1t3prideworldwide" (using numbers instead of letters to evade the ban on white supremacist rhetoric), said, "I love being wh1te… look at my peoples land and what we built #proud #white #colonizer #whiteproud."
Far-right
Within the first 100 videos, the algorithm began to show us content promoting far-right talking points and figures. For example, one video on our FYP was from an account called "lithuanian_nationalistas" which celebrated Paul Miller, a far-right extremist currently facing up to 30 years in federal prison. Of the 360 total videos reviewed, 27 overtly promoted far-right political ideologies. These videos included the celebration of fascist historical figures such as Oswald Mosley, edits intended to praise Polish nationalism, the far-right slogan "Reject modernity, embrace tradition," and repetitive criticism of "degeneracy" (often referring to LGBTQ people).
Conclusion
This research illustrates that on TikTok, engaging with anti-trans content alone is enough to turn an individual's FYP into a cesspool of extremism, hatred, and violence. In many instances, videos containing harmful or violative content expressed more than one form of dangerous rhetoric. For example, many videos containing racist rhetoric or tropes also frequently included instances of transphobia, homophobia, misogyny, and/or antisemitism. One video, for instance, celebrated the idea of kids failing their "transgender people of colour history test." The intersectional nature of these videos means creators can incorporate various strains of bigotry and hate and thus introduce viewers to new, dangerous ideologies. Other social media companies have struggled with their platforms radicalizing users into the far right, but TikTok's rapid supply of content appears to allow exposure to even more hateful content in a fraction of the time it takes to see such content on YouTube. When a user opens TikTok, a video immediately starts playing. Even the seemingly simple requirement of clicking a post or video on sites like Reddit or YouTube is largely removed from TikTok's user interface. While nearly 400 may sound like a large number of videos, if a user watches videos for an average of 20 seconds each, they could consume 400 videos in just over two hours. A user could feasibly download the app at breakfast and be fed overtly white supremacist and neo-Nazi content before lunch.
Methodology
Media Matters created a new TikTok account using a device used solely for related research and engaged with only transphobic content. We initially followed 14 known transphobic accounts and then began watching videos on the platform. As we were fed videos on our FYP, we engaged with only transphobic videos, followed the creators of this content, and catalogued the ensuing hateful narratives fed to our FYP after this engagement. In total, we watched and evaluated 498 videos, 64 of which were sponsored advertisements and not user-driven content, 35 that were removed before we could double code them, and 39 which were viewed while creating the account or to determine the nature of FYP narratives throughout the review. The remaining 360 videos were evaluated with the following definitions:
"Transphobic accounts": accounts that have posted multiple videos which degrade trans people, insist on there being "only two genders," and/or mock the trans experience. These videos or accounts also often contain other anti-LGBTQ rhetoric.
"Engaging with": liking videos, following creators, saving sounds, watching videos in full.This set of 360 videos were then sorted into 30 different categories. Most relevant for this study were categories related to transphobic and homophobic content, misogyny, violence, the far right, hate symbols, racism, nationalism, white supremacy, dog whistles, antisemitism, and violence. To be assigned a final code, a majority of three researchers had to agree on a code after a blind review.
We defined "transphobic" posts as those that attack or mock trans people (including nonbinary people), say there are "only two genders," or mock or deface the trans flag. We defined "homophobic" posts as those that attack or mock lesbian, gay, or bisexual people or mock or deface the pride flag.
We defined "violent" posts as those that depict violent imagery or celebrate, encourage, or advocate for past or future acts of violence.We defined "prominent far-right figures/prominent far right talking points" posts as those that contain prominent far-right figures such as Ben Shapiro, Alex Jones, Paul Joseph Watson, Steven Crowder, Paul Nicholas Miller, and Nick Fuentes, or content which includes common far-right talking points such as "reject modernity, embrace tradition," criticism of so-called "degeneracy," or celebration of "western civilization."
We defined "hate symbol" posts as those which include symbols of hate such as the swastika, sonnenrad, or rising sun. We defined "misogynistic" posts as those which attack, degrade, or mock women or support anti-feminism and the men's rights movement. We defined "dog whistle" posts as those which contain white supremacist and neo-Nazi dog whistles such as references to the "14 words" or the number "88" used as a vieled "Heil Hitler," in the video, caption, or username.
We defined "racist/white supremacist" posts as those which attack, degrade, or mock a particular race or ethnic group or support white supremacy by using white supremacist talking points such as "white pride" or "white lives matter." We defined "antisemitic" posts as those which attack, degrade, or mock Jewish people, deny the Holocaust, or promote antisemitic conspiracy theories.
We defined "COVID-19 or vaccine misinformation" posts as those which spread false information about the pandemic or the vaccines or advocated against life-saving protective measures. We defined "sponsored" posts as any video that is fed directly to the FYP by TikTok and is labeled as sponsored content. We defined "other" content as any that did not fall into any of the aforementioned categories.
********************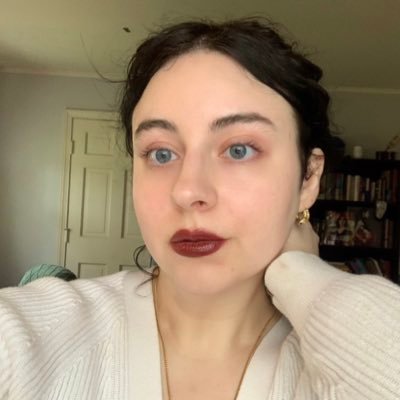 Olivia Little is a researcher at Media Matters. She holds a bachelor's degree in law and public policy from Indiana University. Olivia previously worked as a research associate for Sen. Bernie Sanders' 2020 presidential campaign.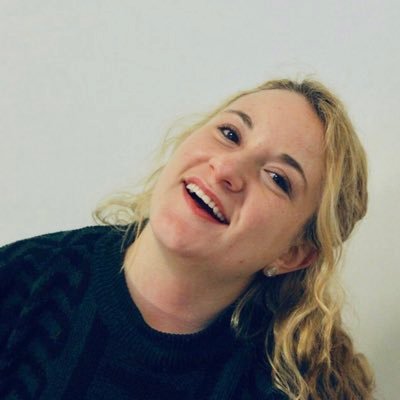 Abbie Richards is a TikToker and TikTok disinformation researcher.
*********************
The preceding article was previously published by Media Matters for America and is republished with permission.
Amazon is selling books that promote violence from a neo-Nazi publisher
The books feature slurs & smears directed at Jewish, nonwhite, & LGBTQ individuals which should be expected to draw some scrutiny from Amazon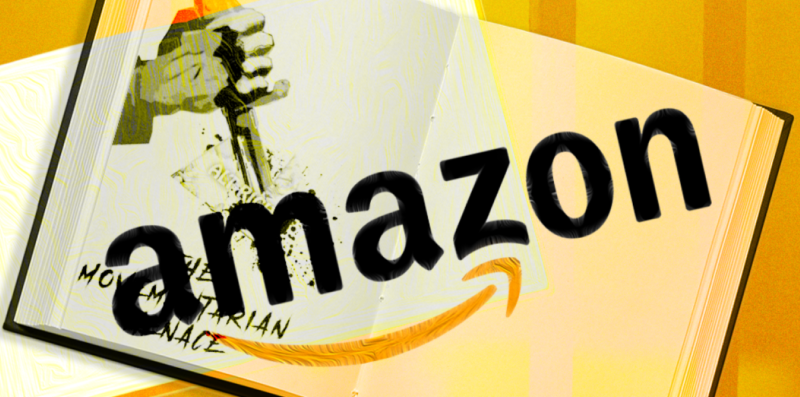 By Mia Gingerich | WASHINGTON – Amazon is currently selling multiple books from a neo-Nazi publisher that is associated with a terrorist group. Proceeds from one of the books are going directly to the author, a white nationalist who is in prison for targeting minority-owned organizations.
The two books available for sale, The Movementarian Menace and The Futurist State, are listed as "sold and shipped by Amazon," which reportedly means that they were purchased as inventory by Amazon to be sold and shipped from one of its warehouses. Yet they both appear to violate Amazon's Content Guidelines for Books, which states that the company will not sell "certain content including content that we determine is hate speech," or content that "advocates terrorism." The same guidelines state that the company "invest[s] significant time and resources to enforce these guidelines, using a combination of machine learning, automation, and dedicated teams of human reviewers."
The books feature numerous slurs and smears directed at Jewish, nonwhite, and LGBTQ individuals. The Movementarian Menace makes references to "Jews and other common enemies" and "blacks running rampant in the streets of America and demolishing everything in their path," calling for a "union of white individuals who will come together in blood and spirit to take down an enemy." The Futurist State calls for the murder of LGBTQ people, saying that "the LGBT movement" should be treated as "as an enemy occupation of our lands," adding, "You can't beg your way to power in an occupation, you can only kill your occupiers and take back power." The book makes numerous calls for violence with statements such as, "Through war and violence, we can see the betterment of our race and the proper and healthy growth of our race."
The publisher of the books, the American Futurist, describes itself as seeking "to spread the message and ideas of James Mason" through "the promotion of books, articles and all other forms of media." Mason, a neo-Nazi writer whose work is cited in The Movementarian Menace, is also a major influence behind Atomwaffen Division, a violent white nationalist terrorist group. As noted by the Counter Extremism Project, the American Futurist is associated with Atomwaffen Division (also known as the National Socialist Order) and multiple ex-members of the group have contributed content to American Futurist.
One such contributor is the author of The Movementarian Menace, Vincent Snyder, whose real name, the American Futurist notes, is John Cameron Denton. Denton, himself the former leader of Atomwaffen Division, was sentenced to 41 months in prison in May for taking part in a conspiracy that involved hate crimes targeting a historic African American church, an Islamic Center, and various other minority groups across the United States.
American Futurist states that all proceeds from the sale of Denton's book on Amazon will go to his "prison commissary fund." As Amazon has already purchased the books as part of its inventory, the company has already contributed directly to Denton.
The failure of Amazon's policies seem clear when you recognize that both Denton's book and The Futurist State are currently promoted by Amazon on its list of "new releases in radical political thought," with both books appearing in the top 10 as of September 27. Another book sold by American Futurist, Why We Fight, is listed as "sold out–limited availability." Why We Fight and The Movementarian Menace contain swastikas on their cover, and Why We Fight's listed author is "The Personal Office of The Wehrmacht," all of which should be expected to draw some scrutiny from Amazon at the very least.
Amazon's failure to moderate this content did not go unnoticed by the American Futurist, which, in its posting celebrating the sale of its books on Amazon, wrote, "Obviously these will be taken down sometime in the future by Amazon" but said that "Amazon tends to be pretty slow when taking stuff down and only really takes stuff down if they get pressure from certain people/groups that are higher up the chain." The publisher noted that one of Mason's books remained on Amazon for two months.
Amazon has a responsibility to provide better content moderation for its users, a responsibility it has historically struggled to fulfill. The fact that Amazon sells literature by groups and individuals that promote and engage in violence shows the potentially significant consequences of the tech company profiting off such a large marketplace without effective oversight.
*********************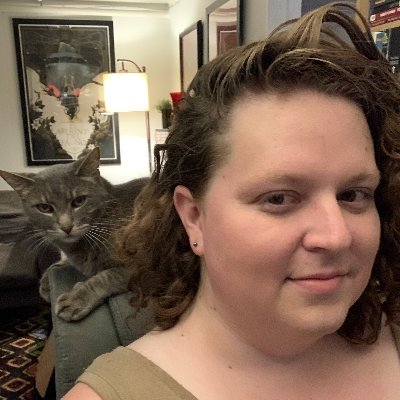 Mia Gingerich is a researcher at Media Matters. She has a bachelor's degree in politics and government from Northern Arizona University and has previously worked in rural organizing and local media.
********************
The preceding article was previously published by Media Matters for America and is republished by permission.