Head of Anti-LGBTQ group worked with Trump to overturn election
Eastman and the former president had a secret scheme to try to get former Vice-President Mike Pence to overturn election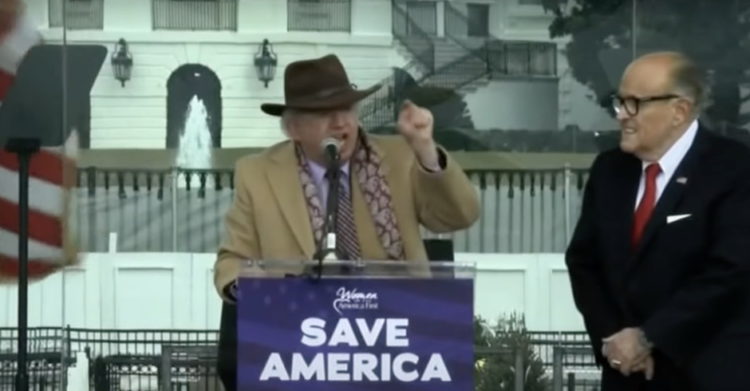 By David Badash | PROVINCETOWN, Ma. – The head of a once well-known anti-LGBTQ organization that spent countless millions in dark money to try to block the advancement of same-sex marriage worked with then-President Donald Trump and his legal team on a secret scheme to try to get Vice President Mike Pence to subvert the U.S. Constitution and overturn the results of the 2020 presidential election.
John Eastman, who until January 13 was a tenured professor of law and dean at the Chapman University School of Law in California, advanced a six-point plan detailing the steps he wanted Pence to take on January 6.
Eastman, who is the chairman of NOM, the National Organization For Marriage, "tried to convince then-Vice President Mike Pence that he could overturn the election results on January 6 when Congress counted the Electoral College votes by throwing out electors from seven states, according to the new book 'Peril' from Washington Post journalists Bob Woodward and Robert Costa," CNN reports.
"You really need to listen to John. He's a respected constitutional scholar. Hear him out," Trump told Pence during a January 4 meeting with Eastman in the Oval Office, according to "Peril."
In addition to directing that Pence would falsely claim that the seven states had competing electors, Eastman suggested Pence make all these moves without warning.
"The main thing here is that Pence should do this without asking for permission — either from a vote of the joint session or from the Court," Eastman wrote. "The fact is that the Constitution assigns this power to the Vice President as the ultimate arbiter. We should take all of our actions with that in mind."
Pence disagreed with Eastman's legal claims and did not enact the secret scheme.
Eastman spoke at the January 6 "Save America" rally that many claim Trump used to incite the insurrection.
One week later he "abruptly" resigned from Chapman University "amid criticism of his role in stoking the violent attack," and "calls for his firing," Law.com reported at the time.
********************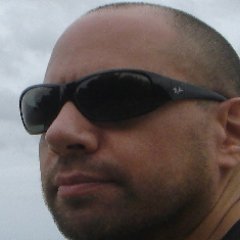 David Badash (@davidbadash) is the founder and editor of The New Civil Rights Movement, an award-winning news & opinion site.
The preceding article was first published by The New Civil Rights Movement and is republished by permission.
GOP nominee for Pennsylvania governor, QAnon friendly & anti-LGBTQ+
"Only biological females can play on biological females' teams & you can only use the bathroom that your biology & anatomy says"
GETTYSBURG, Pa. – Republican leadership in the Keystone State are expressing quiet alarm over the emergence of radical-right state senator who secured his place as the party's nominee in the race against Democratic nominee for governor, Josh Shapiro, who is himself currently serving as the Commonwealth's attorney general.
Sen. Doug Mastriano, who represents Cumberland, Adams, Franklin and York counties in the south-central Pennsylvanian area bordering Maryland, was not seen as a truly viable candidate in the primary race to be the party standard-bearer until he was endorsed by former President Donald Trump.
Pennsylvania's gubernatorial race has serious implications for the outcome of the 2024 presidential election cycle as well. The Commonwealth is a strategic swing state and the occupant of the governor's chair in Harrisburg will lend considerable influence to a final vote count.
Mastriano is a polarising figure within the state's Republican party. The retired U.S. Army colonel has campaigned at political events that included QAnon adherents, he espoused a political agenda that embraced Trump's Big Lie about the 2020 election, rejected measures taken to protect Pennsylvanians including masks in the coronavirus pandemic, holding an anti-vaccine "Medical Freedom Rally" rally on the state Capitol steps days after declaring his candidacy for the GOP governor's primary race, and also mixing in messaging of Christian nationalism.
He also supports expanding gun rights in Pennsylvania and in the Senate sponsored a bill to ban abortion once a heartbeat is detected.
NBC News noted that Mastriano pledged in his election night address that on the first day of his administration he would crack down on "critical race theory," a catchall term Republicans have used to target school equity programs and new ways of teaching about race, transgender rights and any remaining Covid vaccine requirements.
"CRT is over," Mastriano declared. "Only biological females can play on biological females' teams," he added, and "you can only use the bathroom that your biology and anatomy says."
His anti-LGBTQ+ views have long been part of his personal portfolio. The Washington Post reported that twenty-one years ago while attending the Air Force's Air Command and Staff College in 2001, then Major Mastriano wrote his master's thesis on a hypothetical "left-wing 'Hitlerian putsch'" that was caused by "the depredations of the country's morally debauched civilian leaders." Among those "depredations," in his words, was the "insertion of homosexuality into the military."
As the Post reported, his paper shows "disgust for anyone who doesn't hold his view that homosexuality is a form of 'aberrant sexual conduct.'"
The paper is posted on an official Defense Department website and lists Mastriano as the author at a time when he said he received a master's degree from the school.
Two decades before he was Republican nominee for Pennsylvania governor, Doug Mastriano warned in a master's thesis that morally debauched political leaders weren't fit to oversee the U.S. military. https://t.co/NHOnijBng7

— The Washington Post (@washingtonpost) May 20, 2022
This is not the only instance of Mastriano professing anti-LGBTQ beliefs.
In 2018, he stated his belief that LGBTQ couples should not be allowed to adopt a child. During an interview with 103.7FM, when asked "should LGBTQ couples, i.e. two moms or two dads, be allowed to adopt?" Mastriano answered, "No." [This takes place at the 16:00 mark.]
NBC News interviewed David La Torre, a Republican and former adviser to fellow gubernatorial candidate Jake Corman.
"As far as what a Pennsylvania government would look like with Mastriano in charge, quite frankly, it's just not something I'm ready to think about at this point," La Torre said, adding that while there are many unknowns, the dynamic between Mastriano and the state Legislature, currently controlled by Republicans, would be one to watch.
"All I know is this — he will govern as governor like he campaigned," he said. "He would govern with a sledgehammer and expect Republicans to fall in line. And it would be one of the more fascinating tugs of war we've seen in Harrisburg."
Dave Ball, chairman of the Washington County GOP, told NBC News that Mastriano's victory was "a shame" for the party, the product of "a phenomenon that I truly don't understand." But any misgivings won't stop Ball from working toward the ultimate goal: taking back the governor's mansion, saying it's a must-win race. (The two-term incumbent, Tom Wolf, a Democrat, is term-limited.)
As if telegraphing the battles to come should he take the governor's chair, Politico reported: "Our biggest problem," said Mastriano on Steve Bannon's "War Room: Pandemic" podcast on Tuesday, "is going to be these feckless RINO-type Republicans here that will not allow us to have a fighter as governor. But we're going to beat them and they're going to lose power, and they're going to be put to shame."
Mastriano Lists Agenda As Governor During Pennsylvania GOP Nominee Victory Speech:
Right-wing SF archbishop bars Pelosi from receiving Holy Communion
"A Catholic legislator who supports procured abortion, after knowing the teaching of the Church, commits a manifestly grave sin"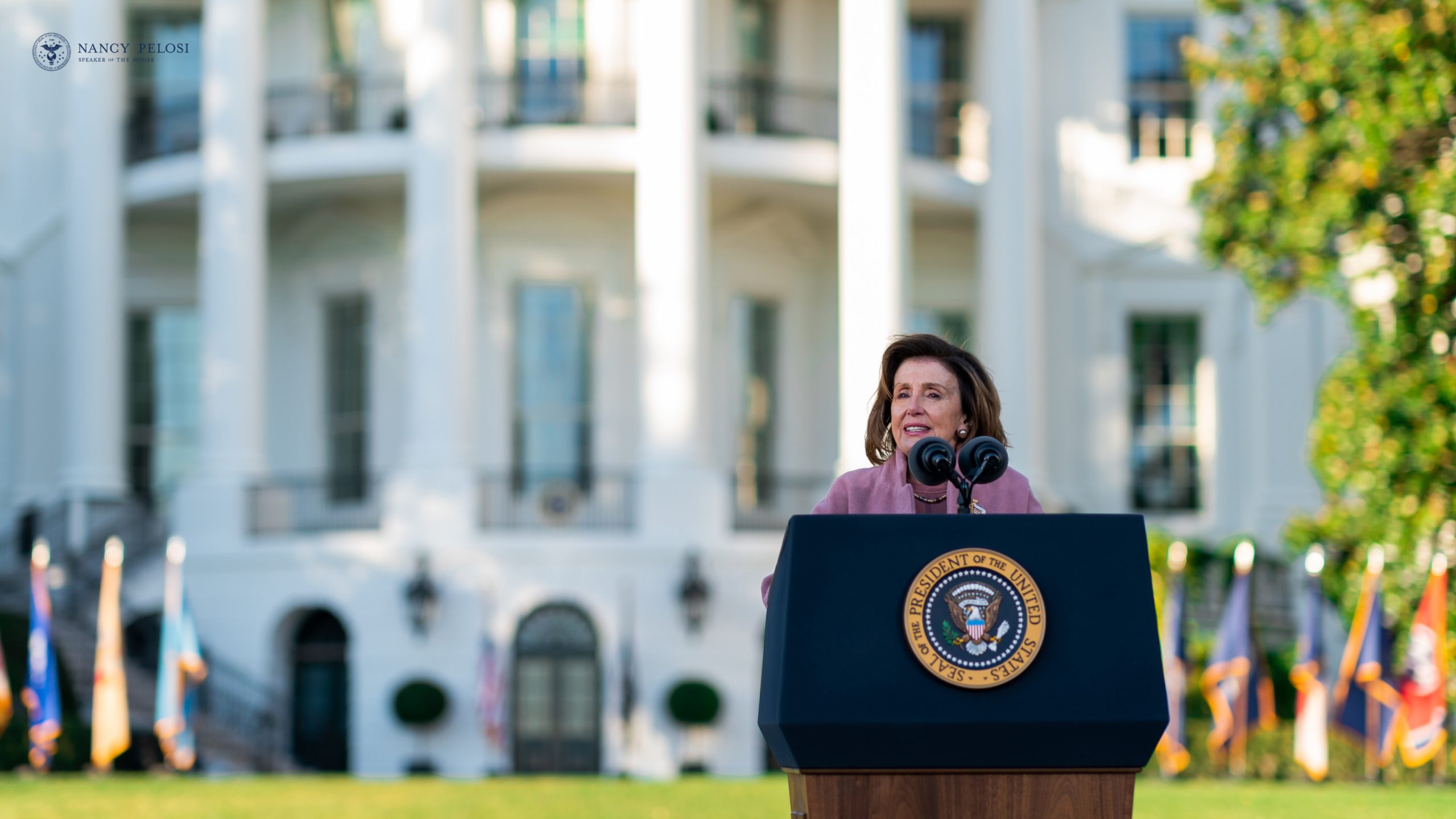 SAN FRANCISCO – In a letter to U.S. House Speaker Nancy Pelosi who represents a part of the city of San Francisco in her role as a Democratic Representative, San Francisco Archbishop Salvatore Cordileone said Friday that she will not be admitted to receive Communion in response to her support of women's reproductive rights and legal abortion.
Cordileone warned her that she should not present herself for Holy Communion at Mass adding that if she did priests will not distribute communion to her.
The actions by the archbishop underscores the rising tensions in a decades-long tension between the Roman Catholic Church and progressive Democratic politicians on abortion.
"A Catholic legislator who supports procured abortion, after knowing the teaching of the Church, commits a manifestly grave sin which is a cause of most serious scandal to others. Therefore, universal Church law provides that such persons 'are not to be admitted to Holy Communion,'" Cordileone wrote.
The archbishop noted that The Catechism of the Catholic Church is unambiguous on the question of abortion, both in procuring one and assisting in the practice: "Since the first century the Church has affirmed the moral evil of every procured abortion," the catechism says. "This teaching has not changed and remains unchangeable."
"Direct abortion, that is to say, abortion willed either as an end or a means, is gravely contrary to the moral law," it says, before calling abortion and infanticide "abominable crimes."
It also declares that "Formal cooperation in an abortion constitutes a grave offense. The Church attaches the canonical penalty of excommunication to this crime against human life."
Cordileone wrote in the letter that he had written to Pelosi last month on April 7, informing her that "should you not publicly repudiate your advocacy for abortion 'rights' or else refrain from referring to your Catholic faith in public and receiving Holy Communion, I would have no choice but to make a declaration, in keeping with canon 915, that you are not to be admitted to Holy Communion." According to the archbishop she has not done so.
"Therefore, in light of my responsibility as the Archbishop of San Francisco to be 'concerned for all the Christian faithful entrusted to [my] care" (Code of Canon Law, can. 383, §1), by means of this communication I am hereby notifying you that you are not to present yourself for Holy Communion and, should you do so, you are not to be admitted to Holy Communion, until such time as you publicly repudiate your advocacy for the legitimacy of abortion and confess and receive absolution of this grave sin in the sacrament of Penance." he said.
The archbishop then doubled down on his stance in a tweet issued Friday afternoon.
After numerous attempts to speak with Speaker Pelosi to help her understand the grave evil she is perpetrating, the scandal she is causing, an the danger to her own soul she is risking, I have determined that she is not to be admitted to Holy Communion. https://t.co/l7M85CyG86

— Archbishop Salvatore J. Cordileone (@ArchCordileone) May 20, 2022
His actions were lauded by another right-wing conservative prelate archbishop James Conley on Twitter:
I support Archbishop Cordileone in his courageous pastoral outreach to a member of his flock. His actions are made as a shepherd with the heart of Christ. https://t.co/mRGCtE2ZN3

— James D Conley (@bishop_conley) May 20, 2022
Cordileone's actions comes nearly a year after he and Bishop Robert McElroy of San Diego became embroiled in a debate over excluding from Communion politicians who support abortion rights like Pelosi and President Joe Biden, also a Catholic.
Last September, CNN reported that Pope Francis said bishops debating whether to deny communion to public figures who support abortion rights, such as President Joe Biden, should make their decisions from a "pastoral" viewpoint and not a political one.
"The problem is not theological, it's pastoral," Francis told reporters while traveling from Slovakia to Rome last Fall. "How we bishops deal with this principle. We must be pastors, also with those who are excommunicated. Like God with passion and tenderness. The Bible says so."
"The pastor knows what to do. In every moment that he leaves the church's pastoral path he immediately becomes a politician," Francis said.
The issue drew new attention in June when the United States Conference of Catholic Bishops proceeded with a plan that could deny communion to such public figures, setting up a potential public rebuke of the President and conversely Speaker Pelosi.
California State Senator Scott Wiener (D-San Francisco) issued a statement condeming Cordileone's decision to deny the House Speaker communion because she supports abortion access:
"After supporting Prop 8 and refusing to get vaccinated, our right wing Archbishop is now attacking one of the most effective leaders in the history of our country, because she supports reproductive health and safe access to abortion. The Archbishop's refusal to give communion to Speaker Pelosi is shameful. He is deeply out of step with San Francisco and should be removed," Wiener said.
In addition to his stance on women's reproductive healthcare choices, Cordileone is opposed to LGBTQ+ equality and same-sex marriage. In a March 2013 interview with USA Today, the archbishop responded to questions posed on same-sex marraige:
Q: What is the greatest threat posed by allowing gays and lesbians to marry?
A:The better question is: What is the great good in protecting the public understanding that to make a marriage you need a husband and a wife?
I can illustrate my point with a personal example. When I was Bishop of Oakland, I lived at a residence at the Cathedral, overlooking Lake Merritt. It's very beautiful. But across the lake, as the streets go from 1st Avenue to the city limits at 100th Avenue, those 100 blocks consist entirely of inner city neighborhoods plagued by fatherlessness and all the suffering it produces: youth violence, poverty, drugs, crime, gangs, school dropouts, and incredibly high murder rates. Walk those blocks and you can see with your own eyes: A society that is careless about getting fathers and mothers together to raise their children in one loving family is causing enormous heartache.
To legalize marriage between two people of the same sex would enshrine in the law the principle that mothers and fathers are interchangeable or irrelevant, and that marriage is essentially an institution about adults, not children; marriage would mean nothing more than giving adults recognition and benefits in their most significant relationship.
How can we do this to our children?
Q: If the Supreme Court opens the floodgates to gay marriage in California (or beyond), what will be the result?
A: If the Supreme Court overturns Prop 8, this will not go down in history as the Loving v. Virginia but as the Roe v. Wade decision of our generation.
No matter what the Supreme Court rules, this debate is not over. Marriage is too important and the issues raised by treating same-gender unions as marriages are too fundamental to just go away. Just as Roe v. Wade did not end the conversation about abortion, so a ruling that tries to import same-sex marriage into our Constitution is not going to end the marriage debate, but intensify it.
Q: You have spoken of gay marriage as a "natural impossibility." But in terms of procreation, how does it differ from opposite-sex couples who are elderly or infertile?
A: Our bodies have meaning. The conjugal union of a man and a woman is not a factory to produce babies; marriage seeks to create a total community of love, a "one flesh" union of mind, heart and body that includes a willingness to care for any children their bodily union makes together.
Two men and two women can certainly have a close loving committed emotional relationship, but they can never ever join as one flesh in the unique way a husband and wife do.
Infertility is, as you point out, part of the natural life cycle of marriage (people age!), as well as a challenge and disappointment some husbands and wives have to go through. People who have been married for 50 years are no less married because they can no longer have children.
Adoption can be a wonderful happy ending for children who lack even one parent able or willing to care for them. But notice, when a man and woman cannot have children together, that's an accident of circumstances, the exception to the rule. When a husband and wife adopt, they are mirroring the pattern set in nature itself. …
Treating same-sex relationships as marriage is the final severing by government of the natural link between marriage and the great task of bringing together male and female to make and raise the next generation together in love.
LGBTQ+ Asian American candidate in Texas attacked with racist ad
"At a time when the AAPI community is the target of an unprecedented surge in attacks, it is not only hateful, but dangerous"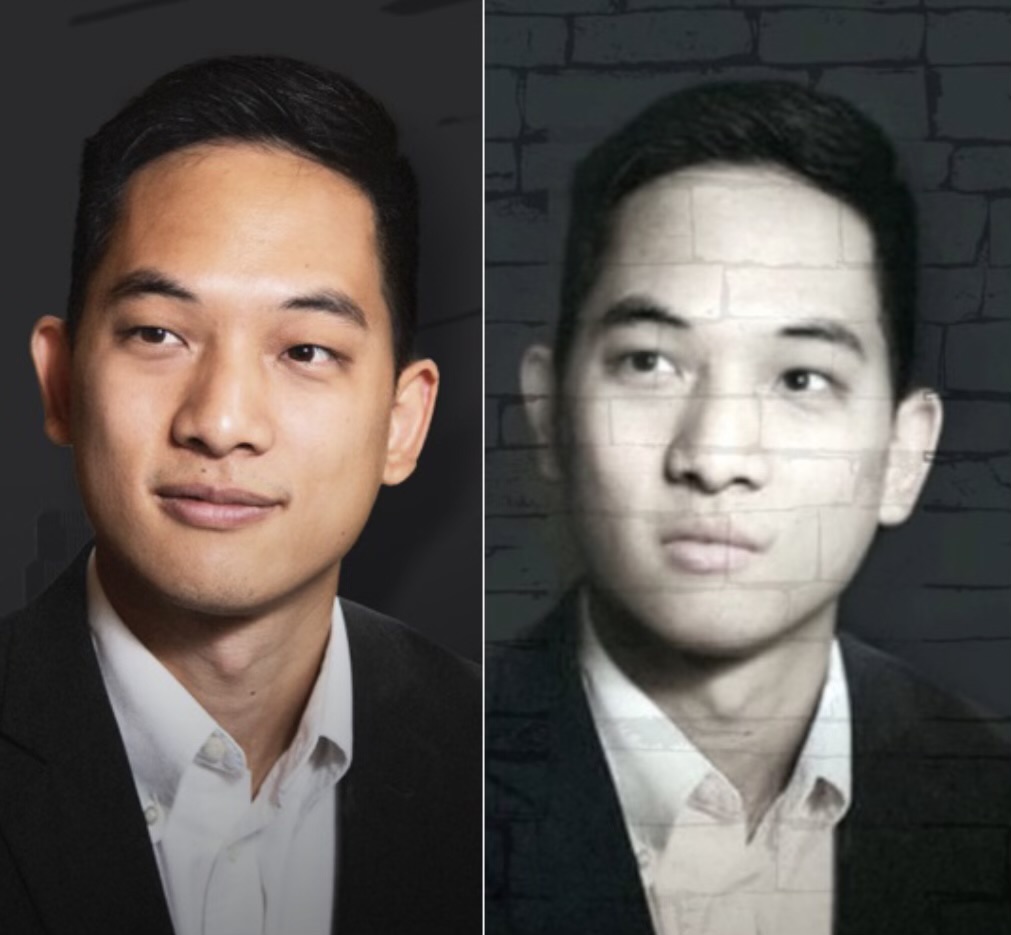 HOUSTON – An Out Asian American LGBTQ+ candidate the seat of Harris County Commissioner representing Precinct 4 in the Northeastern neighborhoods of Houston was the target of a series of negative ads on Facebook and Instagram earlier this week.
Democratic candidate Ben Chou, who hopes to be elected in the precinct that is home to the largest Asian American population in Harris County, accounting for 13% of the district's population, was angered over the blatant racial stereotyping in the ads released on social media by his run-off opponent Lesley Briones.
The negative ads on Facebook and Instagram, doctored Ben Chou's eyes, nose, and lips, and white-washed his skin. In a phone call with the Blade Thursday, Chou noted that such depictions of Asian-Americans and Asians follows a long history of doctoring images of people of color to make them look angry or menacing, reinforcing negative stereotypes that have been peddled about Asian Americans in the United States for more than a century.
"I am saddened to see my opponent stoop to leveraging racist stereotypes that have been used to attack Asian Americans for more than 150 years. With anti-Asian hate rising, Briones should know better than to redraw my eyes and face to suit her campaign," Chou told the Blade.
"During Asian Pacific American Heritage Month, Houstonians of all backgrounds should be celebrating diversity instead of changing our features to fit someone else's narrative. The Briones Campaign owes an apology to not just the Asian community but to all Harris County voters for her vicious, hateful propaganda. I will be spending the last 6 days of this runoff election focused on the issues that matter in this race: protecting our voting rights and improving ethics in government," he added.
His opponent who identifies as a native Texan, proud Latina, and a Democrat fired back on Twitter Thursday accusing Chou of lying. "Shame on Ben Chou. Rather than answering for his false attacks and defamatory lies, he is spreading even more lies," Briones wrote in a tweet attaching a press release from her campaign: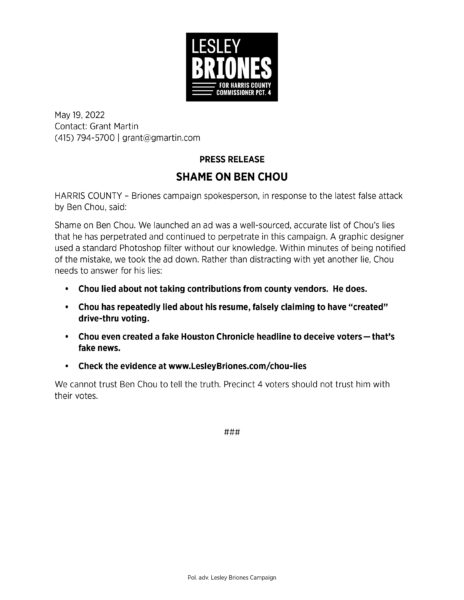 "This racist attack against Ben – who would be the first out LGBTQ Asian American elected to Harris County government – is disgusting and morally reprehensible. At a time when the Asian American and Pacific Islander community is the target of an unprecedented surge in attacks, it is not only hateful, but dangerous. Anyone who peddles in racism and bigotry is clearly unfit for office," Albert Fujii, LGBTQ Victory Fund spokesperson, told the Blade in an email.
According to the Victory Fund there are only 32 LGBTQ elected Asian American, Pacific Islander (AAPI) officials in the United States currently.