"Sex and The City" star Willie Garson has died at age 57
Garson found professional success on shows including "Sex and the City" but his favorite job happened when the cameras stopped rolling
NEW YORK – In a tweet on Tuesday, actor Titus Welliver broke the news of the death from pancreatic cancer of his friend and fellow actor Willie Garson. Garson's 20 year-old son Nathan, a student at The College of Wooster, a private liberal arts college in Wooster, Ohio, added his own heartbreaking tribute to his father in an Instagram post.
There are no words. I love you dear brother. We are fewer pic.twitter.com/Q4Sblb7Nqw

— TitusWelliver (@welliver_titus) September 21, 2021
The actor was in New York City reprising his role of Stanford Blatch in HBO's Sex and the City's revival series,  And Just Like That.
According to an exclusive interview by Page Six in 2020, the actor's favorite role however was that of 'Dad.'
Willie Garson found professional success on shows including "Sex and the City" and "White Collar," but his favorite job happened when the cameras stopped rolling. […] "He's an adult and soon to be taking care of me which is really why I got him to be honest," Garson said at the time. "He's lovely and a really special guy. He's wonderful and he's in college in Ohio."
The New Jersey-born actor also told us that he "always wanted to have a child," so he decided to pursue adoption as a single parent.
********************
Rocco's owner Lance Bass & husband Michael Turchin welcome twins
Singer, husband, and popular West Hollywood nightclub owner, now adds the job of 'Dad' to his resume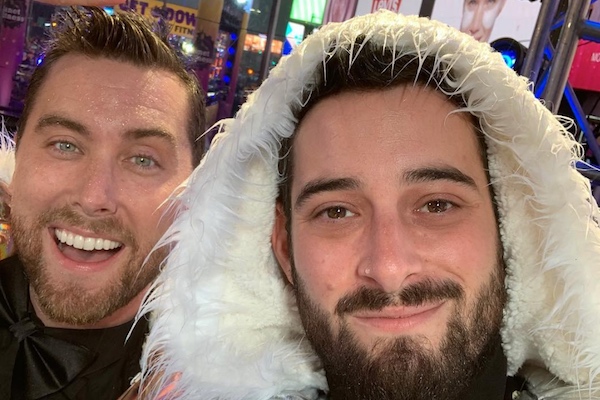 WEST HOLLYWOOD – Former boy-band NSYNC star and co-owner of the popular LGBTQ+ nightspot Rocco's, Lance Bass, announced that he and husband Michael Turchin are the proud parents of twins, Violet Betty and Alexander James.
In his announcement on Instagram, Bass wrote; 'The baby dragons have arrived!! ❤️❤️❤️❤️❤️ I can not express how much love I feel right now. Thank you for all the kind wishes. It meant a lot. Now, how do you change a diaper??! Ahhhhhhhh!"
The babies were carried via surrogate, the singer noted saying that Alexander, born one minute before his sister on Wednesday, weighed 4 lbs., 14 oz. Violet weighed 4 lbs., 11 oz. Bass said in his Instagram post.
His husband also announced the news on his Instagram account. "Introducing the newest members of the Turchin-Bass household: Violet Betty and Alexander James!!!! They're pure perfection and yes that includes the dozens of poops we've already dealt with. Our hearts our full!!! Thank you everyone for the well wishes 🥰🥰🥰"
Disney alumnus Tommy Kirk passes at 79- was forced to hide being gay
"I consider my teenage years as being desperately unhappy" stated Kirk. "I knew I was gay, but I had no outlet for my feelings"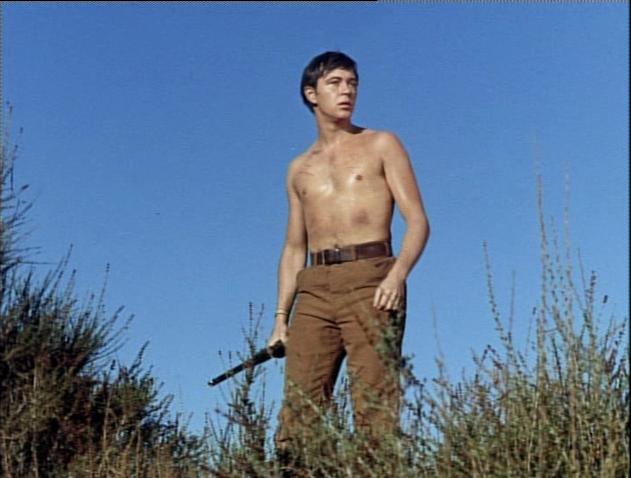 LAS VEGAS – A former child actor who was a rising star in films distributed by the Walt Disney Studios in the late 1950's and into the mid 1960's passed away Tuesday at his home in Las Vegas. Thomas 'Tommy' Kirk was best known for his starring role as Travis Coates in the classic 1957 Disney film Old Yeller and its sequel, Savage Sam.
Kirk was part of the stable of young people mentored by Walt Disney himself and studio producers who were extremely popular and included other actors such as Kirk Russell, Hayley Mills, and his co-star in the 1959 Disney film, 'The Shaggy Professor,' Annette Funicello.
Throughout his career as an actor Kirk struggled with hiding his sexual orientation. In a 1993 interview with Starke, Florida-based film and theatre journalist Kevin Minton, titled "Sex, Lies, and Disney Tape: Walt's Fallen Star," Kirk said that he knew his sexuality would create problems with his career as well as with his "strict Baptist parents."
"I consider my teenage years as being desperately unhappy" stated Kirk. "I knew I was gay, but I had no outlet for my feelings. It was very hard to meet people and, at that time, there was no place to go to socialize. It wasn't until the early '60s that I began to hear of places where gays congregated."
Minton wrote that Kirk describes his early sexual exploration as "desperate and miserable". Mostly brief encounters and teenage affairs, very "back alley kind of things." According to Kirk,
"When I was about 17 or 18 years old, I finally admitted to myself that I wasn't going to change. I didn't know what the consequences would be, but I had the definite feeling that is was going to wreck my Disney career and maybe my whole acting career. Eventually, I became involved with somebody and I was fired."
"Disney was a family film studio and I was supposed to be their young, leading man. After they found out I was involved with someone, that was the end of Disney."
It was 1964 and Kirk was twenty-three and found himself "box office poison." His movies now would range from cute, campy fluff such as Pajama Party in 1964 to horrible movies like Mars Needs Women. Kirk explains,
"After I was fired from Disney, I did some of the worst movies ever made and I got involved with a manager who said it didn't matter what you did as long as you kept working." Tommy's personal life also took a downward spiral, getting mixed up with drugs. "I wound up completely broke. I had no self-discipline and I almost died of a drug overdose a couple of times. It's a miracle that I'm still around."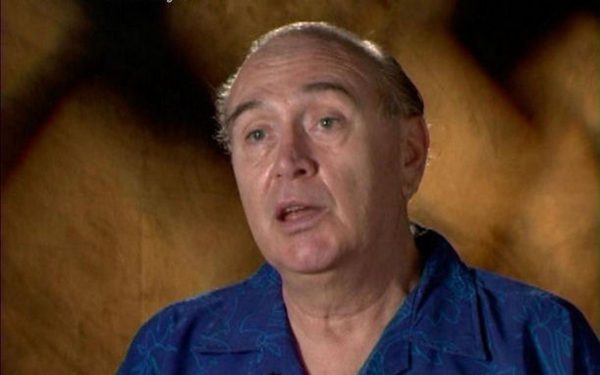 His death was announced on Facebook on Wednesday by friend and fellow child star Paul Petersen, who wrote, "My friend of many decades, Tommy Kirk, was found dead last night. Tommy was intensely private. He lived alone in Las Vegas, close to his friend and Ol Yeller co-star, Bev Washburn and it was she who called me this morning."
"Tommy was gay and estranged from what remains of his blood-family," Petersen added.
Kirk eventually discovered there is life outside of show business Minton wrote in his interview;
"Finally, I said, to hell with the whole thing, to hell with show business. I'm gonna make a new life for myself, and I got off drugs, completely kicked all that stuff."
Kirk started a carpet and upholstery cleaning business and has it for over twenty years now. He told Minton that he wanted to be remembered for the Disney work, especially Swiss Family Robinson, his favorite.
In a bit of irony, the Disney company which is now know for its pro-active LGBTQ+ stance including its LGBTQ+ policies to support and affirm its employees, paid tribute via a tweet to Kirk marking his passage.
We are saddened by the passing of Tommy Kirk, the beloved and iconic star of such Disney family favorites from the 1950s and 1960s as Old Yeller, The Shaggy Dog, Swiss Family Robinson, and The Misadventures of Merlin Jones. pic.twitter.com/Puk03zO6xq

— Disney (@Disney) September 29, 2021
RuPaul's 11 Emmy awards ended up the only LGBTQ big wins
There were several other opportunities to make history for LGBTQ performers which the Academy of Television Arts & Sciences passed up on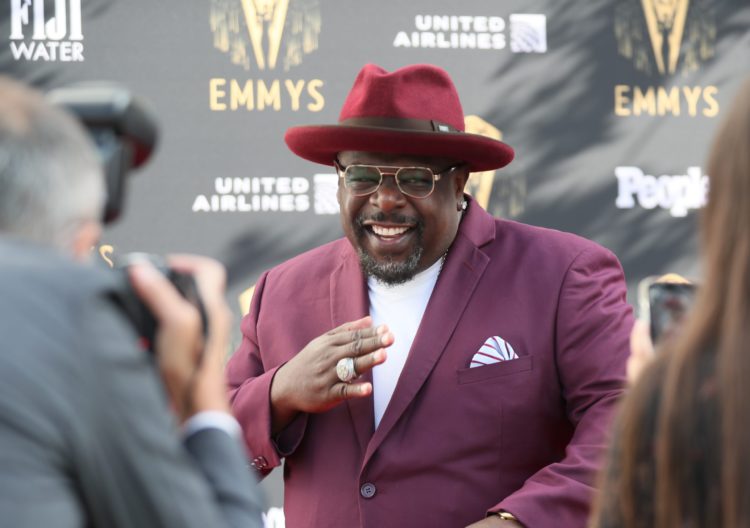 LOS ANGELES – While RuPaul celebrated a historic win at the Emmys, there were several other opportunities to make history for LGBTQ performers which the Academy of Television Arts & Sciences passed up on.
Fans were extremely disappointed to see Michaela Jaé Rodriguez not win for her mesmerizing role as Blanca, the HIV-positive mother of the drag ball, House of Evangelista, in FX's "Pose." The popular trans actress received the nomination for Best Actress in a Drama Series– making her the first trans thespian to ever be recognized.
In a tweet, actress, producer and activist Alexandra Grey noted; "I could've bet all the money in the world sis @MjRodriguez7 would win! Did you hear them cheering for her? But it's all good, that door is open! You did it!"
I could've bet all the money in the world sis @MjRodriguez7 would win! Did you hear them cheering for her? But it's all good, that door is open! You did it! 🤍 ✨

— Alexandra Grey (@1alexandragrey) September 20, 2021
"Pose" didn't win any awards at the Primetime Emmys for its final season, nor did Rodriguez's co-star, Billy Porter, who was nominated for the third time in the lead actor category.
It was also a missed opportunity for Bowen Yang, who was nominated for Outstanding Supporting Actor in a Comedy Series. The breakout "Saturday Night Live" comedian would have been the very first Chinese out male to win the award.
Other LGBTQ nominees who did not win include Hannah Einbinder and Carl Clemons-Hopkins in "Hacks," Jonathan Groff in the Disney+ movie musical of "Hamilton" and Samira Wiley in "The Handmaid's Tale."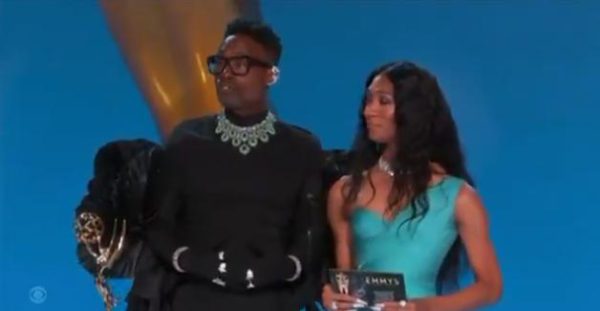 Michaela Jaé X Billy Porter presenting at the 73rd Primetime Emmys. #mjrodriguez #michaelajaé pic.twitter.com/M8lrctarPc

— TeamMichaelaJaé (@Teammichaelajae) September 20, 2021
A More Intimate Gathering
With Covid still prevalent throughout Hollywood, there were no large scale awards parties this year.
​"I am very thankful that some Emmy events are back but much more private and intimate," noted Rembrandt Flores, founder of the entertainment marketing/celebrity outreach company, Entertainment Fusion Group.
"Although many people in our industry are hurting because of the smaller scale and budgets, we still need to be safe, diligent and cautious. I know that we will go back to larger events in 2022 and the industry will thrive once again."
While Flores was happy to see so many LGBTQIA+ nominees this year, he hopes that the Television Academy continues acknowledging the community. "I know that this is truly important to so many young people who need to see us represented across all platforms. I pray this is not a trend but a way forward for the future."
Gay celebrity interior designer Josh Johnson, who also runs Invision Church in West Hollywood, was equally grateful that the Emmys were in person.
 "This is my biggest event, designing the Giving Suite for the Emmy Foundation. I have collaborated with them for the past eight years. It has been challenging for anyone in the Hollywood events industry to deal with the loss of work."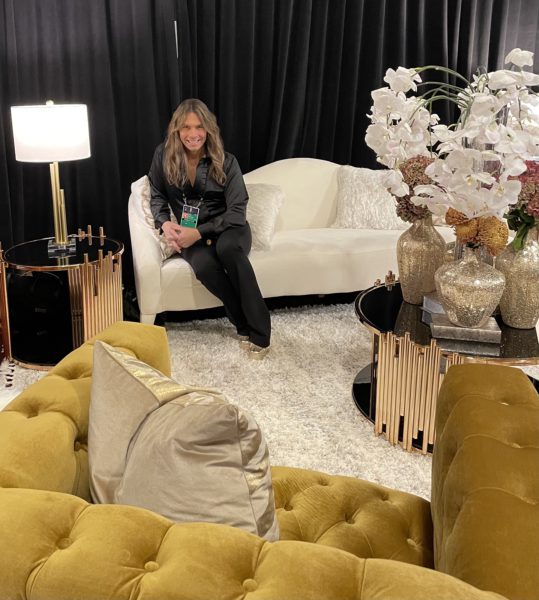 Johnson had a lengthy conversation with Rodriguez in the Giving Suite. "I thanked her for the work she was doing with the lgbtq community and she said 'we have to stick together and continue the fight for inclusivity in Hollywood."
An In Person Red Carpet
Trans fashion designer Leon Wu was thrilled to see more non binary looks on the Emmys red carpet.
"I like Bowen Yang's simple double breasted two-button tuxedo. The pattern is cut for an androgynous look and leaves room to really focus on the silver platform heels. Perfect for the red carpet."
He continued: "And Carl Clemons-Hopkins wearing Christian Siriano was fantastic. Also, Billy Porter looked inventive and yet tasteful as usual, wearing bird wings and luxurious neckwear that only he could pull off. Fashion truly has to fit the persona for it to be worn well."
Wu thought Rodriguez's dress, was a highlight out of all the Emmy nominees. "This was one of our favorites, as always. The outfit has a strong soul with a soft and elegant slip leg, matching her personality and style."
Gay celebrity stylist Antonio Soto also loved Rodriguez' dress, noting that she looked "beautiful" in her strapless gown. "A beautiful trans woman commanding the red carpet being exactly who she wants to be is amazing to watch!"
Soto added: "The Emmys red carpet was giving us diversity, flair and fun! Color is in full effect for all genders and the suiting came in a variety of cuts, textures, and fabrics. Best dressed in my opinion were Michaela Coel, Issa Raye, Angela Bassett, Tracee Ellis Ross, Cynthia Erivo and Anya Taylor-Joy, Jason Sudeikis, Cedric the Entertainer and Trevor Noah. A classic tux look with a great fit is always correct Dan Levy looked electric in his blue ensemble while Cedric the Entertainer gave us Shades of Cool. Gay or straight, when you know you know."
White Actors Sweep the 2021 Emmy Awards
The other factor that stood out Sunday at the 73rd annual awards was that outside of drag icon RuPaul and his wins and despite nearly 44 percent of the acting nominees being from the global majority, those performers were shut out.
The Hollywood Reporter observed in its headline after the show with the notation; #EmmysSoWhite.
The Reporter wrote: "[…] because very few Black people — or people of color in general — won at the 73rd Primetime Emmy Awards. Although performers from the global majority comprised 44 percent of acting nominees heading into Sunday night, white actors ultimately swept all 12 lead and supporting races across the comedy, drama and limited series categories."
EmmysSoWhite: White Actors Sweep the 2021 Emmy Awards https://t.co/vSdOft7uVg

— The Hollywood Reporter (@THR) September 20, 2021