Lawsuits against Ohio State over sexual predator sports doctor tossed
"The judge just threw 300 survivors in a trash can," Steve Snyder-Hill said then adding, "a trash can with an OSU logo on it"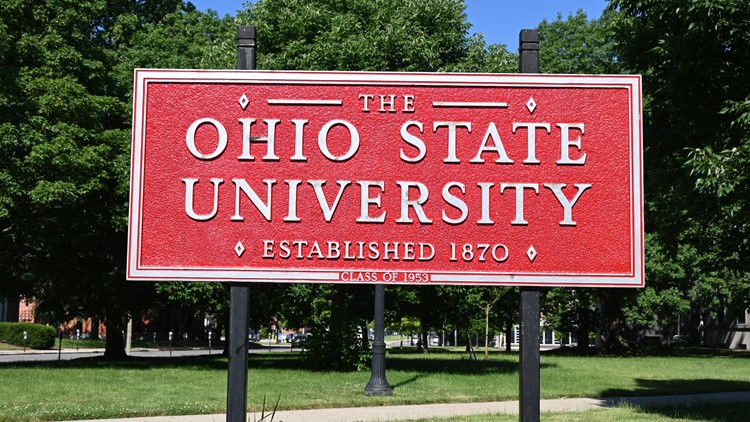 COLUMBUS, Oh. – A Federal judge Wednesday dismissed hundreds of pending lawsuits against Ohio State University, (OSU) in cases related to a former OSU sports team doctor Richard Strauss, who had sexually molested young male athletes and other students for twenty years.
In his ruling, U.S. District Judge Michael H. Watson of the Southern District of Ohio wrote;
'It is beyond dispute that Plaintiffs, as well as hundreds of other former students, suffered unspeakable sexual abuse by Strauss. It is also true that many Plaintiffs and other students complained of Strauss's abuse over the years and yet medical doctors, athletic directors, head and assistant coaches, athletic trainers, and program directors failed to protect these victims from Strauss's predation."
According to Judge Watson he dismissed the cases because the statute of limitations for criminal rape cases in Ohio is 20 years to report for criminal prosecution or otherwise have legal proceedings initiated.
"If there is a viable path forward for Plaintiffs on their claim against Ohio State, it starts with the legislature rather than the judiciary," Watson wrote.
Taking aim at Ohio lawmakers Watson noted; ""At all times since the filing of these cases, the Ohio legislature, has the power, but not the will, to change the statute of limitations." The legislature can provide a "path forward for Plaintiffs on their claim against Ohio State."
Strauss preyed on hundreds of young men from the time of his employment at OSU in 1978 until he retired in 1998, and allegations about his misconduct didn't become public until an ex-wrestler named Mike DiSabato spoke out in 2018, years after Strauss' death by suicide in 2005.
The former athletes were represented by several legal teams including Washington D.C./Oakland, California-based legal advocacy group Public Justice.
"Today's ruling is not only deeply disappointing," the legal team said in reaction to the ruling today, "but also sends a disturbing message that the very real challenges sexual abuse survivors often face in understanding what has happened to them – and who enabled the abuse they experienced – is irrelevant when they ultimately ask for the court's help in holding abusive people and institutions accountable.
OSU spent decades denying, hiding, and evading the truth about its role in concealing the abuse that happened on its watch. Today's ruling punishes survivors already traumatized by the university's callous campaign of deception. The court's decision cannot, and must not, be the final word in the survivors' journey towards justice."
The case against OSU brought widespread attention as one of the cases involved Strauss victim Steve Snyder-Hill, a prominent LGBTQ activist and a U.S. Army veteran. Upon hearing of Watson's ruling, a palpably angered Snyder-Hill told several media outlets; "The judge just threw 300 survivors in a trash can," he said adding, "a trash can with an OSU logo on it."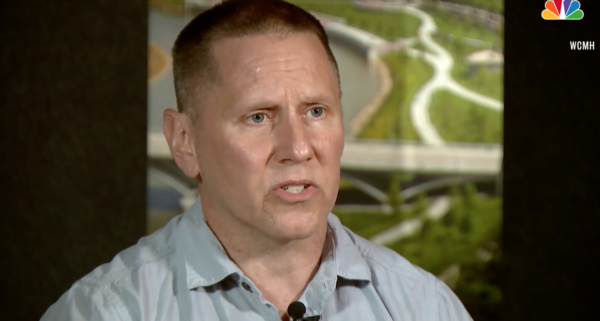 NBC News had reported on the case and profiled Snyder-Hill in 2019:
[…] In the years following the alleged assault, Snyder-Hill would go on to serve in the Iraq War, publicly fight against the military's "don't ask, don't tell" policy and become an outspoken advocate for same-sex marriage. He and his husband, Josh, married in 2011 in Washington, D.C., in front of the tombstone of Leonard Matlovich, a Vietnam War veteran who had been discharged by the Air Force for being gay. The couple were involved in a lawsuit filed by Service Members Legal Defense Network that challenged the federal Defense of Marriage Act (DOMA), which prevented the military from giving benefits to legally married same-sex couples, and successfully fought in court to have their surnames combined in Ohio.
Snyder-Hill was unexpectedly thrust into the media spotlight in 2011 after submitting a question during the Republican presidential debate about whether the candidates would reverse the 2011 repeal of "don't ask, don't tell." Some members of the audience booed Snyder-Hill, who submitted his question by video from his military base in Iraq. That an active-duty soldier in uniform would be booed during a presidential debate shocked and angered many Americans during a time when acceptance for same-sex marriage was mounting. […]
The publicity over the OSU cases also ensnared conservative right-wing Rep. Jim Jordan (R-Ohio), renewing questions over his failure to stop Strauss from molesting former wrestlers Jordan had coached more than two decades ago at OSU. Jordan was accused of that neglect in 2018 by those former wrestlers.
U.S. Supreme Court will hear Texas abortion ban- won't block enforcement
"Every day the Court fails to grant relief is devastating, both for individual women and for our constitutional system as a whole."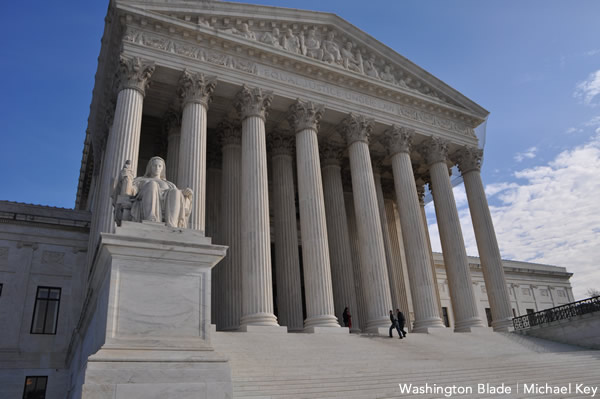 WASHINGTON – The United States Supreme Court Friday ruled that it will hear oral arguments in two separate filings next month over the Texas abortion ban, known as SB8, which bans abortion after six weeks, a point that most women are not even aware they are pregnant. This is also a point that is counter to what the high court has allowed in pervious rulings.
The Court however in granting the petitions declined to enjoin the law prompting Associate Justice Sonia Sotomayor to write in her dissent, "Every day the Court fails to grant relief is devastating, both for individual women and for our constitutional system as a whole."
The U.S. Justice Department had filed an emergency writ of centori in United States v. Texas, asking the justices to block enforcement after the U.S. Fifth Circuit Court of Appeals enjoined a lower court ruling that blocked enforcement of the Texas anti-abortion law on Tuesday.
The Justice Department is seeking the high court's review in order to block the law while legal litigation continues over the controversial law while a lower Federal court in Austin, Texas, addresses the underlying constitutional questions raised in the challenge to the law.
The second case, Whole Woman's Health v. Jackson, SCOTUSblog journalist Amy Howe reported;
Texas abortion providers have asked the Supreme Court to weigh in on the law's unusual enforcement mechanism, which deputizes private individuals to bring lawsuits against anyone who either provides or "aids and abets" an abortion. In a rare procedural move, the providers urged the court to take up the question without waiting for a final ruling from the U.S. Court of Appeals for the 5th Circuit, where the case returned after the justices rejected the providers' earlier request to block the law from going into effect.
Although the providers came to the Supreme Court in late September, the justices did not act on their request to fast-track consideration of their appeal for nearly a month. But shortly after the Biden administration filed its application on Monday to block enforcement of S.B. 8, the court ordered Texas officials to respond in both S.B. 8 cases by noon on Thursday – suggesting that the justices may act on both at the same time.
Justice Sotomayor dissents from the Supreme Court's refusal to halt Texas' six-week abortion ban in the meantime, writing:

"Every day the Court fails to grant relief is devastating, both for individual women and for our constitutional system as a whole."https://t.co/1hzOnPQzr3 pic.twitter.com/6zsEnKN2rb

— Mark Joseph Stern (@mjs_DC) October 22, 2021
The court is scheduled to hear oral arguments in a separate high-profile abortion case on Dec. 1. That case, Dobbs v. Jackson Women's Health Organization, involves a Mississippi law that bans most abortions after 15 weeks. Mississippi and its supporters have asked the court to overturn Roe v. Wade 
That case Roe v. Wade, 410 U.S. 113 (1973), was a landmark decision in which the Court ruled that the Constitution of the United States protects a pregnant woman's liberty to choose to have an abortion without excessive government restriction.
U.S. Justice Dept. seeks Supreme Court review on Texas abortion ban
"Women have been unlawfully prevented from exercising control over their lives in ways that are protected by the Constitution"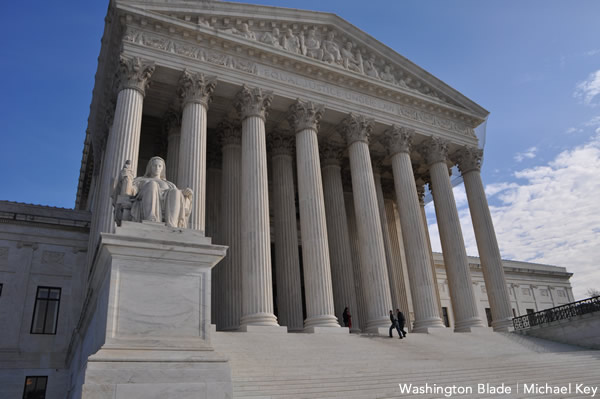 WASHINGTON – U.S. Justice Department lawyers filed an emergency appeal Monday with the U.S. Supreme Court after the U.S. Fifth Circuit Court of Appeals enjoined a lower court ruling that blocked enforcement of the Texas anti-abortion law.
The Justice Department is seeking the high court's review in order to block the law while legal litigation continues over the controversial law that bans abortion after six weeks, a point at which many women are unaware they are pregnant.
The Biden administration wants to block the law's enforcement while a lower Federal court in Austin, Texas, addresses the underlying constitutional questions raised in the challenge to the law.
Last week in a late night filing the Justice Department petitioned the U.S. 5th Circuit Court of Appeals to reverse its ruling that allows the controversial Texas abortion ban law known as SB8 temporarily reinstated.
In its brief Justice Department attorneys argued that if the law is upheld, states could violate any right provided they left enforcement up to private citizens and not the state itself. "If Texas's scheme is permissible, no constitutional right is safe from state-sanctioned sabotage of this kind," the Justice Department stated then added, "A stay would prolong [the law's] substantial harm to the United States' sovereign interests and would disserve the public interest."
In a late Friday evening ruling two weeks ago, a three Judge panel of the U. S. Fifth Circuit Court of Appeals temporarily overturned an injunction issued by U.S. District Court Judge Robert Pitman that had blocked Senate Bill 8, the Texas abortion ban, from being enforced.
A three-judge panel of the 5th Circuit released a one-paragraph order last Thursday allowing the law to remain in effect after the appeal by the Justice Department.
In its appeal the lawyers for the Justice Department argued that the law "is plainly unconstitutional under this court's precedents […] And Texas's insistence that no party can bring a suit challenging S.B. 8 amounts to an assertion that the federal courts are powerless to halt the state's ongoing nullification of federal law. That proposition is as breathtaking as it is dangerous."
Because the case was filed on the high court's emergency docket, the justices are likely to move swiftly legal experts say – possibly within a matter of days – to take it up. 
Writing in his 113 page order, U.S. District Court Judge Robert Pitman, who blocked enforcement of S.B. 8 labeled the law an "offensive deprivation of such an important right" referring to women's reproductive rights then added;
"A person's right under the Constitution to choose to obtain an abortion prior to fetal viability is well established," Pitman wrote. "Fully aware that depriving its citizens of this right by direct state action would be flagrantly unconstitutional, (Texas) contrived an unprecedented and transparent statutory scheme to do just that."
Pitman also took aim at the provisions in the law that allows any private individual to sue abortion providers or those who aid and abet procedures that violate the law. Successful litigants can collect $10,000 under the law's provisions.
"The State created a private cause of action by which individuals with no personal interest in, or connection to, a person seeking an abortion would be incentivized to use the state's judicial system, judges, and court officials to interfere with the right to an abortion," he wrote.
Pitman then called out the Republican lawmakers who drafted the measure: "There can be no doubt that S.B. 8 was a deliberate attempt by lawmakers, notably its author, State Senator Bryan Hughes, to "find another way" around resistance to enforcement of laws criminalizing abortion."
Tennessee lesbian rejected by refugee foster care program files suit
There are more unaccompanied refugee children in the federal government's care than there are eligible foster homes available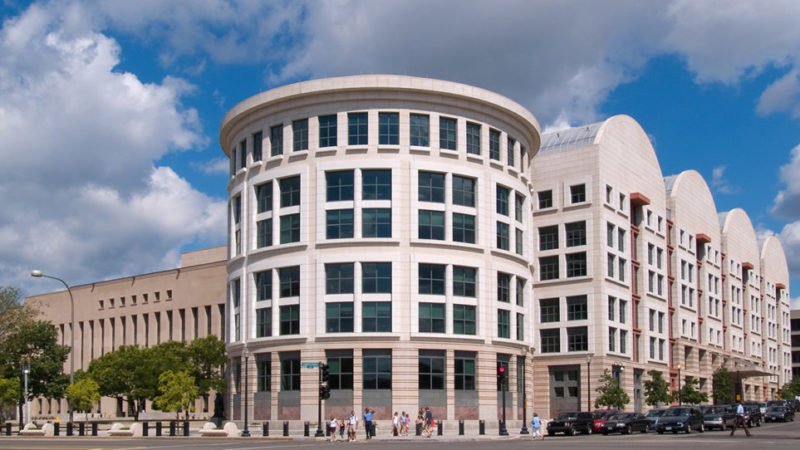 WASHINGTON – Americans United for Separation of Church and State and Lambda Legal, together with the law firm Orrick, Herrington & Sutcliffe LLP, filed a federal lawsuit Wednesday against the U.S. Department of Health and Human Services for enabling discrimination against LGBTQ foster parent applicants by organizations that receive taxpayer funds to care for unaccompanied refugee children.
The case, Easter v. HHS, was filed on behalf of Kelly Easter, from East Nashville, Tenn., who wishes to become a foster parent for a child in a federal foster care program for immigrant children.
Easter's inquiry to the U.S. Office of Refugee Resettlement (ORR) was directed to the only entity participating in the program in her area: Bethany Christian Services, a sub-grantee of the United States Conference of Catholic Bishops (USCCB), which receives federal funds to provide foster care services.
Bethany refused to permit Easter to apply to be a foster parent solely because she is a lesbian. Easter reported this discrimination to ORR. When Bethany's national leadership announced earlier this year that it had changed its policy and would now accept LGBTQ families, Easter again attempted to apply.
However, a representative from Bethany informed her that she still would not be permitted to apply to the program near her home because Bethany operates that program as a sub-grantee of USCCB, which continues to exclude LGBTQ foster parent applicants from participation.
For years the federal government has known that USCCB discriminates and requires its sub-grantees to discriminate against LGBTQ foster parent applicants, reducing the number of available homes for children in need, and sending a damaging message to LGBTQ adults and children alike that there is something wrong with their families. Yet HHS officials continue to enable and sanction this discrimination.
"I am heartbroken. It hurt to be turned away – twice – solely because of my identity. I've been a Christian since I was a little girl and my personal relationship with God is the most important thing to me. I also know that LGBTQ people can have thriving families and that they are as important and deserving as any other. How can the government tell me that my beliefs are wrong?" Easter said.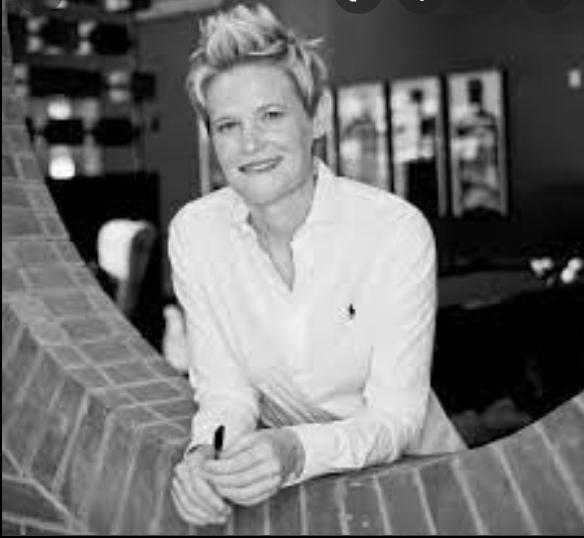 "But I'm more concerned about the children. The federal government is supposed to be helping them, but by denying a loving home to a child or young person in need, they are not doing that; they are actually hurting them. I am qualified and can provide a safe and stable home for a child. How is it better for them to stay in a group setting instead of a home with someone who can care for and support them adequately?" She added.
"There are more unaccompanied refugee children in the federal government's care than there are eligible foster homes available for these children. By allowing USCCB to require its subgrantees to use religion to discriminate against LGBTQ people, the federal government is harming prospective parents and vulnerable children who are denied the opportunity to find safe, loving homes. By sanctioning and enabling discrimination and favoring certain religious beliefs, the government is violating the First and Fifth Amendments of the U.S. Constitution." a spokesperson for Lambda Legal said in an emailed statement.
Karen L. Loewy, senior counsel at Lambda Legal added: "The federal government cares for thousands of immigrant children in foster care programs. Ms. Easter would like to provide a safe and nurturing home to a child in need. However, our government excludes her from applying by knowingly funneling millions of dollars of taxpayer money into a child welfare organization that refuses to allow LGBTQ people to apply to be foster parents. This kind of discrimination not only hurts the people turned away—it hurts the children in these programs by reducing the number of available homes, and depriving these children of the opportunity to be considered for placement in loving homes that may best serve their individual needs."
"The foundational American principle of church-state separation promises freedom without favor and equality without exception for everyone. The federal government is reneging on that constitutional promise by allowing a taxpayer-funded agency to discriminate against Kelly Easter because she doesn't live according to its religious beliefs," Rachel Laser, president and CEO of Americans United for Separation of Church & State said.
"Our laws cannot allow anyone to use their religious beliefs to harm others, and especially not vulnerable children and the commendable people like Kelly who want to help them," she added.
The lawsuit was filed in the U.S. District Court for the District of Columbia, where another case of the federal government permitting discrimination against prospective foster parents who are a same-sex couple is pending.
In Marouf v. HHS, a sub-grantee of USCCB rejected Fatma Marouf and Bryn Esplin from applying to foster unaccompanied refugee children because, as a married same-sex couple, they didn't "mirror the Holy Family," as the agency requires. Lambda Legal and Americans United also represent Marouf and Esplin.