Lawsuits against Ohio State over sexual predator sports doctor tossed
"The judge just threw 300 survivors in a trash can," Steve Snyder-Hill said then adding, "a trash can with an OSU logo on it"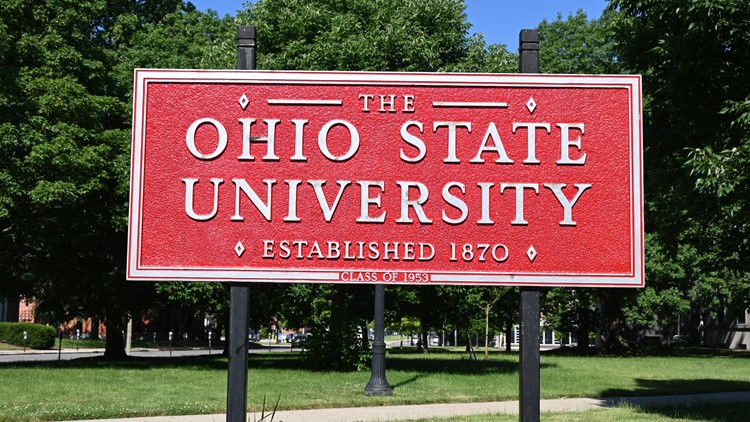 COLUMBUS, Oh. – A Federal judge Wednesday dismissed hundreds of pending lawsuits against Ohio State University, (OSU) in cases related to a former OSU sports team doctor Richard Strauss, who had sexually molested young male athletes and other students for twenty years.
In his ruling, U.S. District Judge Michael H. Watson of the Southern District of Ohio wrote;
'It is beyond dispute that Plaintiffs, as well as hundreds of other former students, suffered unspeakable sexual abuse by Strauss. It is also true that many Plaintiffs and other students complained of Strauss's abuse over the years and yet medical doctors, athletic directors, head and assistant coaches, athletic trainers, and program directors failed to protect these victims from Strauss's predation."
According to Judge Watson he dismissed the cases because the statute of limitations for criminal rape cases in Ohio is 20 years to report for criminal prosecution or otherwise have legal proceedings initiated.
"If there is a viable path forward for Plaintiffs on their claim against Ohio State, it starts with the legislature rather than the judiciary," Watson wrote.
Taking aim at Ohio lawmakers Watson noted; ""At all times since the filing of these cases, the Ohio legislature, has the power, but not the will, to change the statute of limitations." The legislature can provide a "path forward for Plaintiffs on their claim against Ohio State."
Strauss preyed on hundreds of young men from the time of his employment at OSU in 1978 until he retired in 1998, and allegations about his misconduct didn't become public until an ex-wrestler named Mike DiSabato spoke out in 2018, years after Strauss' death by suicide in 2005.
The former athletes were represented by several legal teams including Washington D.C./Oakland, California-based legal advocacy group Public Justice.
"Today's ruling is not only deeply disappointing," the legal team said in reaction to the ruling today, "but also sends a disturbing message that the very real challenges sexual abuse survivors often face in understanding what has happened to them – and who enabled the abuse they experienced – is irrelevant when they ultimately ask for the court's help in holding abusive people and institutions accountable.
OSU spent decades denying, hiding, and evading the truth about its role in concealing the abuse that happened on its watch. Today's ruling punishes survivors already traumatized by the university's callous campaign of deception. The court's decision cannot, and must not, be the final word in the survivors' journey towards justice."
The case against OSU brought widespread attention as one of the cases involved Strauss victim Steve Snyder-Hill, a prominent LGBTQ activist and a U.S. Army veteran. Upon hearing of Watson's ruling, a palpably angered Snyder-Hill told several media outlets; "The judge just threw 300 survivors in a trash can," he said adding, "a trash can with an OSU logo on it."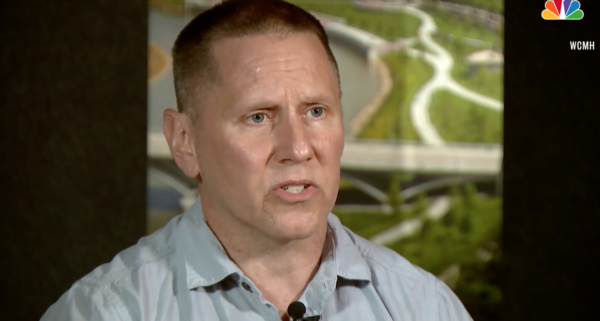 NBC News had reported on the case and profiled Snyder-Hill in 2019:
[…] In the years following the alleged assault, Snyder-Hill would go on to serve in the Iraq War, publicly fight against the military's "don't ask, don't tell" policy and become an outspoken advocate for same-sex marriage. He and his husband, Josh, married in 2011 in Washington, D.C., in front of the tombstone of Leonard Matlovich, a Vietnam War veteran who had been discharged by the Air Force for being gay. The couple were involved in a lawsuit filed by Service Members Legal Defense Network that challenged the federal Defense of Marriage Act (DOMA), which prevented the military from giving benefits to legally married same-sex couples, and successfully fought in court to have their surnames combined in Ohio.
Snyder-Hill was unexpectedly thrust into the media spotlight in 2011 after submitting a question during the Republican presidential debate about whether the candidates would reverse the 2011 repeal of "don't ask, don't tell." Some members of the audience booed Snyder-Hill, who submitted his question by video from his military base in Iraq. That an active-duty soldier in uniform would be booed during a presidential debate shocked and angered many Americans during a time when acceptance for same-sex marriage was mounting. […]
The publicity over the OSU cases also ensnared conservative right-wing Rep. Jim Jordan (R-Ohio), renewing questions over his failure to stop Strauss from molesting former wrestlers Jordan had coached more than two decades ago at OSU. Jordan was accused of that neglect in 2018 by those former wrestlers.
Federal Court rules against Tennessee's anti-Trans restroom sign law
"Today's decision ensures that the businesses who welcome them are not forced to become instruments for politicians' discrimination"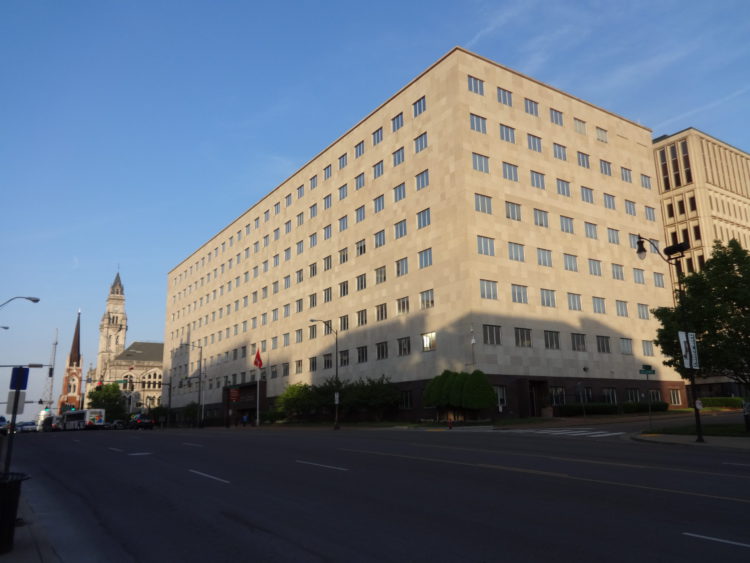 NASHVILLE – A U.S. District Court on Tuesday struck down the Tennessee law that required businesses and other entities that allow transgender people to use the public restroom that matches their gender to post a government-prescribed warning sign.
The measure known as House Bill 1182 (SB 1224), requires businesses or government facilities open to the public to post a sign if they let transgender people use multi-person bathrooms.
On July 9, 2021, the court granted a preliminary injunction blocking the law from going into effect, and today's ruling strikes down the law permanently.
According to the text of the law, language would be required to be included on the signs reading: "This facility maintains a policy of allowing the use of restrooms [or another type of accommodation] by either biological sex, regardless of the designation on the restroom."
"We applaud the court for recognizing that this law violates the First Amendment and harms transgender people," said Hedy Weinberg, ACLU of Tennessee executive director. "Transgender individuals should be able to live their lives free of harassment and discrimination. Today's decision ensures that the businesses who welcome them are not forced to become instruments for politicians' discrimination."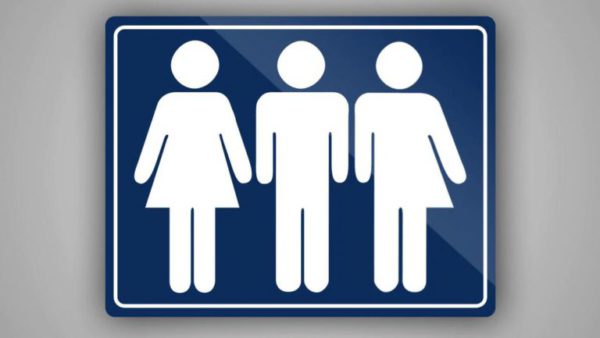 In the U.S. District Court for the Middle District of Tennessee ruling, U.S. District Court Judge Aleta A. Trauger noted; "It would do a disservice to the First Amendment to judge the Act for anything other than what it is: a brazen attempt to single out trans-inclusive establishments and force them to parrot a message that they reasonably believe would sow fear and misunderstanding about the very transgender Tennesseans whom those establishments are trying to provide with some semblance of a safe and welcoming environment."
"Transgender Tennesseans are real. The businesses and establishments that wish to welcome them are real. And the viewpoints that those individuals and businesses hold are real, even if they differ from the views of some legislators or government officials," Judge Trauger added.
The lawsuit was filed on behalf of Bob Bernstein and his restaurant Fido, who objected to the stigmatizing message that would have been required by this law. Fido has informal policies that allow customers to determine which restroom is appropriate for them and has not had any complaints or concerns about their restroom policies.
"As a former journalist, I believe strongly in free speech," said Bob Bernstein, owner of Fido, a restaurant in Nashville. "The government can't just force people to post discriminatory, inaccurate, and divisive signs in their places of business. I am glad that the court recognized that this law violates the First Amendment."
"We're thrilled to see the court rule in support of transgender and non-binary lives today. This signage law was simple cruelty – and cruelty is unjust," said Henry Seaton, ACLU of Tennessee transgender justice advocate. "We'll continue our pursuit of trans justice to its fullest extent, and hope that the trans and non-binary community feels relief and hope from this ruling."
Federal court blocks part of Alabama trans medical treatment law
"Kids in Alabama can now continue to receive this lifesaving care, & doctors cannot be prosecuted simply for doing their jobs"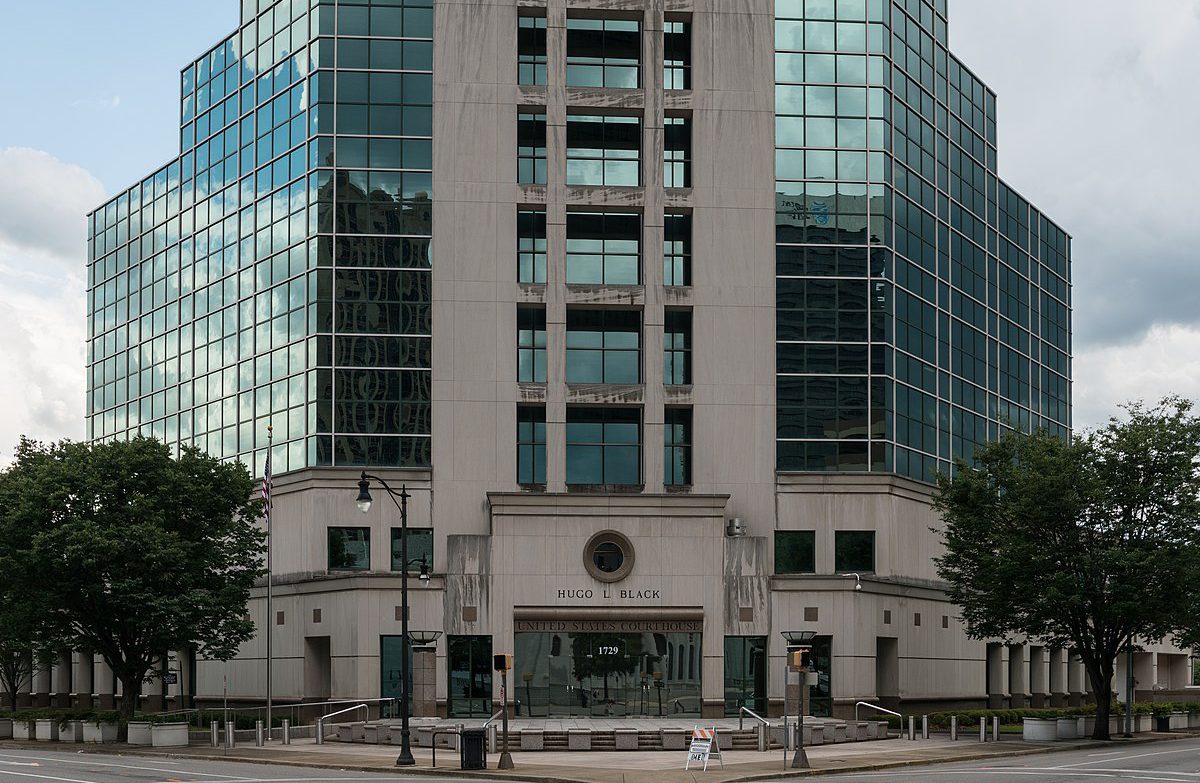 BIRMINGHAM, Ala. — In a 32 page ruling released Friday evening, U.S. District Judge Liles Burke preliminarily enjoined the state from enforcing the law criminalizing medical care for transgender minors in Alabama.
The law made it a felony for Doctors and licensed healthcare providers to give gender-affirming puberty blockers and hormones to transgender minors.
Burke, who was nominated to the bench by former President Donald Trump to serve on the U.S. District Court for the Northern District of Alabama, wrote that the section of the Alabama Vulnerable Child Compassion and Protection Act that makes treatment of trans minor children a felony; "the Court finds that there is a substantial likelihood that Section 4(a)(1)–(3) of the Act is unconstitutional and, thus, enjoins Defendants from enforcing that portion of the Act pending trial."
Judge Burke however ruled that all other provisions of the Act remain in effect, specifically: (1) the provision that bans sex-altering surgeries on minors; (2) the provision prohibiting school officials from keeping certain gender-identity information of children secret from their parents; and (3) the provision that prohibits school officials from encouraging or compelling children to keep certain gender-identity information secret from their parents.
The U.S. Department of Justice had challenged the state's SB 184 – a bill that would criminalize doctors for providing best-practice, gender-affirming care to transgender and nonbinary youth.
In the filing by the Justice Department, the complaint alleges that the new law's felony ban on providing certain medically necessary care to transgender minors violates the Fourteenth Amendment's Equal Protection Clause. The department is also asking the court to issue an immediate order to prevent the law from going into effect.
S.B. 184 makes it a felony for any person to "engage in or cause" specified types of medical care for transgender minors. S.B. 184 thus discriminates against transgender youth by denying them access to certain forms of medically necessary care.
It further discriminates against transgender youth by barring them from accessing particular procedures while allowing non-transgender minors to access the same or similar procedures. The penalties for violating the law include up to 10 years of imprisonment and a fine of up to $15,000. S.B. 184 would force parents of transgender minors, medical professionals, and others to choose between forgoing medically necessary procedures and treatments, or facing criminal prosecution.
The United States' complaint alleges that S.B. 184 violates the Equal Protection Clause by discriminating on the basis of sex and transgender status.
LGBTQ legal rights advocates SPLC, GLAD, NCLR, and HRC, joined by co-counsel King & Spalding LLP and Lightfoot, Franklin & White LLC, had previously filed a legal challenge in federal district court against Alabama SB 184.
Shannon Minter, the Legal Director for the National Center for Lesbian Rights, one of the legal rights advocacy groups who had sued Alabama told the Blade late Friday night:
"We are thrilled by this outcome, which will provide enormous relief to transgender children and their families. As the court recognizes, this is well established medical care that has been endorsed by 22 major medical associations. Thanks to this decision, kids in Alabama can now continue to receive this lifesaving care, and their doctors cannot be prosecuted simply for doing their jobs. This is a huge victory for compassion and common sense and a much needed antidote to the tidal wave of hostile legislation targeting these youth."
In addition to the U.S. Justice Department, the doctors challenging SB 184 in Ladinsky v. Ivey are Dr. Morissa J. Ladinsky and Dr. Hussein D. Abdul-Latif, both providers at the Children's Hospital of Alabama and members of the medical staff at the University of Alabama at Birmingham Hospital and the teaching staff at UAB School of Medicine. Dr. Ladinsky and Dr. Abdul-Latif have long-term expertise in caring for transgender children of Alabama families. Under SB 184, they both face criminal penalties including up to 10 years in prison if they continue to provide that support to their patients.
The Alabama family plaintiffs are proceeding anonymously to protect their children. They include Robert Roe, and his 13-year-old transgender daughter Mary, of Jefferson County; and Jane Doe and her 17-year-old-transgender son John, of Shelby County. These families have deep ties to Alabama. If SB 184 is allowed to go into effect both families will be forced to choose between leaving the state, breaking the law, or facing devastating consequences to their children's health.
********************
Federal court overturns asylum ruling demanding man prove he's gay
The initial ruling was the asylum bid was frivolous because he fabricated a key element of his application & failed to establish he's gay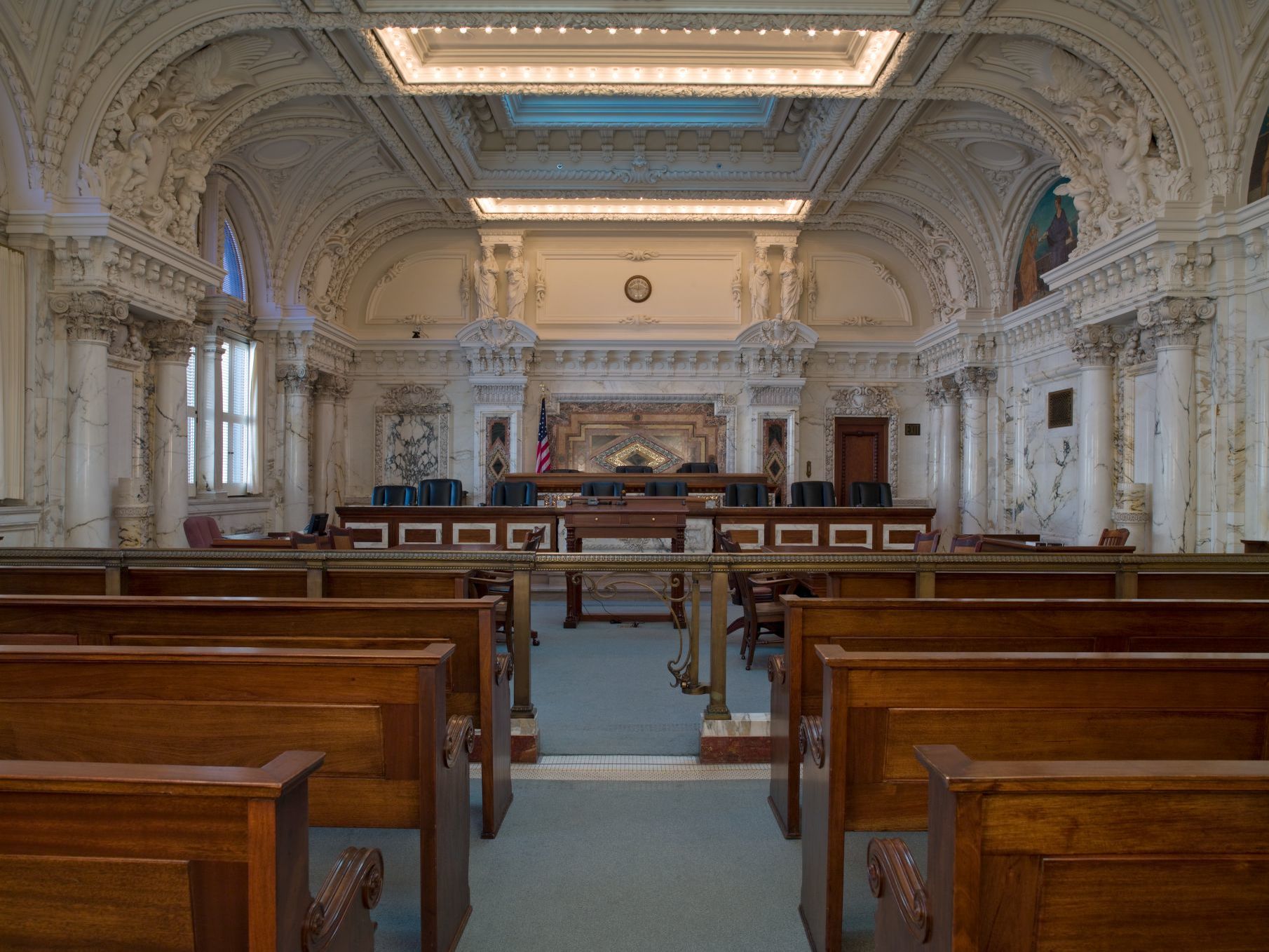 SAN FRANCISCO – A three-judge panel of the 9th U.S. Circuit Court of Appeals unanimously ruled against a U.S. Immigration judge's finding that denied an asylum bid by a Nigerian man who says he is gay.
The court documents filed by Peter Udo asserted a fear of persecution or torture in Nigeria based on his status as a gay man and the harm he suffered after being discovered having sex with his boyfriend in a hotel.
According to Reuters, the U.S. Board of Immigration Appeals had affirmed an immigration judge's ruling that Udo's asylum bid was frivolous because he deliberately fabricated a key element of his application and failed to establish that he is gay.
Udo initially gave an asylum officer the name of a hotel that did not exist, later saying that he was afraid to identify the actual hotel, according to court filings.
But the location of the hotel is at best ancillary to Udo's claims, the 9th Circuit said, "and is certainly not a material element."
Udo fled Nigeria after being beaten and detained by Nigerian authorities filing a claim for political asylum in part based on the 2014 Nigerian law that criminalizes homosexuality, same-sex marriage, and same-sex relationships.
The 9th Circuit returned the case Wednesday to the U.S. Board of Immigration Appeals to reconsider Udo's case.