Lawsuits against Ohio State over sexual predator sports doctor tossed
"The judge just threw 300 survivors in a trash can," Steve Snyder-Hill said then adding, "a trash can with an OSU logo on it"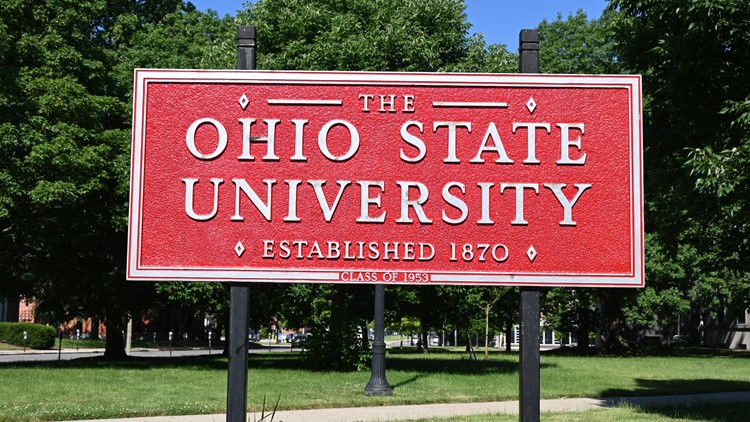 COLUMBUS, Oh. – A Federal judge Wednesday dismissed hundreds of pending lawsuits against Ohio State University, (OSU) in cases related to a former OSU sports team doctor Richard Strauss, who had sexually molested young male athletes and other students for twenty years.
In his ruling, U.S. District Judge Michael H. Watson of the Southern District of Ohio wrote;
'It is beyond dispute that Plaintiffs, as well as hundreds of other former students, suffered unspeakable sexual abuse by Strauss. It is also true that many Plaintiffs and other students complained of Strauss's abuse over the years and yet medical doctors, athletic directors, head and assistant coaches, athletic trainers, and program directors failed to protect these victims from Strauss's predation."
According to Judge Watson he dismissed the cases because the statute of limitations for criminal rape cases in Ohio is 20 years to report for criminal prosecution or otherwise have legal proceedings initiated.
"If there is a viable path forward for Plaintiffs on their claim against Ohio State, it starts with the legislature rather than the judiciary," Watson wrote.
Taking aim at Ohio lawmakers Watson noted; ""At all times since the filing of these cases, the Ohio legislature, has the power, but not the will, to change the statute of limitations." The legislature can provide a "path forward for Plaintiffs on their claim against Ohio State."
Strauss preyed on hundreds of young men from the time of his employment at OSU in 1978 until he retired in 1998, and allegations about his misconduct didn't become public until an ex-wrestler named Mike DiSabato spoke out in 2018, years after Strauss' death by suicide in 2005.
The former athletes were represented by several legal teams including Washington D.C./Oakland, California-based legal advocacy group Public Justice.
"Today's ruling is not only deeply disappointing," the legal team said in reaction to the ruling today, "but also sends a disturbing message that the very real challenges sexual abuse survivors often face in understanding what has happened to them – and who enabled the abuse they experienced – is irrelevant when they ultimately ask for the court's help in holding abusive people and institutions accountable.
OSU spent decades denying, hiding, and evading the truth about its role in concealing the abuse that happened on its watch. Today's ruling punishes survivors already traumatized by the university's callous campaign of deception. The court's decision cannot, and must not, be the final word in the survivors' journey towards justice."
The case against OSU brought widespread attention as one of the cases involved Strauss victim Steve Snyder-Hill, a prominent LGBTQ activist and a U.S. Army veteran. Upon hearing of Watson's ruling, a palpably angered Snyder-Hill told several media outlets; "The judge just threw 300 survivors in a trash can," he said adding, "a trash can with an OSU logo on it."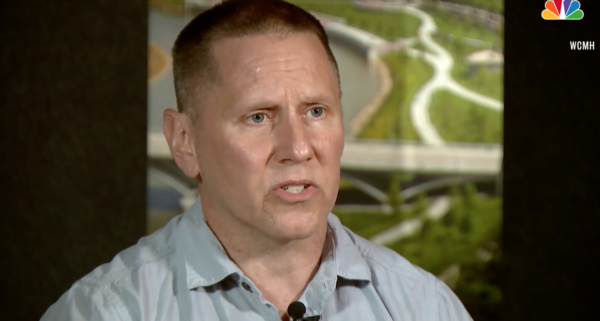 NBC News had reported on the case and profiled Snyder-Hill in 2019:
[…] In the years following the alleged assault, Snyder-Hill would go on to serve in the Iraq War, publicly fight against the military's "don't ask, don't tell" policy and become an outspoken advocate for same-sex marriage. He and his husband, Josh, married in 2011 in Washington, D.C., in front of the tombstone of Leonard Matlovich, a Vietnam War veteran who had been discharged by the Air Force for being gay. The couple were involved in a lawsuit filed by Service Members Legal Defense Network that challenged the federal Defense of Marriage Act (DOMA), which prevented the military from giving benefits to legally married same-sex couples, and successfully fought in court to have their surnames combined in Ohio.
Snyder-Hill was unexpectedly thrust into the media spotlight in 2011 after submitting a question during the Republican presidential debate about whether the candidates would reverse the 2011 repeal of "don't ask, don't tell." Some members of the audience booed Snyder-Hill, who submitted his question by video from his military base in Iraq. That an active-duty soldier in uniform would be booed during a presidential debate shocked and angered many Americans during a time when acceptance for same-sex marriage was mounting. […]
The publicity over the OSU cases also ensnared conservative right-wing Rep. Jim Jordan (R-Ohio), renewing questions over his failure to stop Strauss from molesting former wrestlers Jordan had coached more than two decades ago at OSU. Jordan was accused of that neglect in 2018 by those former wrestlers.
Federal Court upholds Washington state ban on conversion therapy
NCLR successfully moved to intervene in the lawsuit on behalf of Equal Rights Washington– the state's largest LGBTQ civil rights organization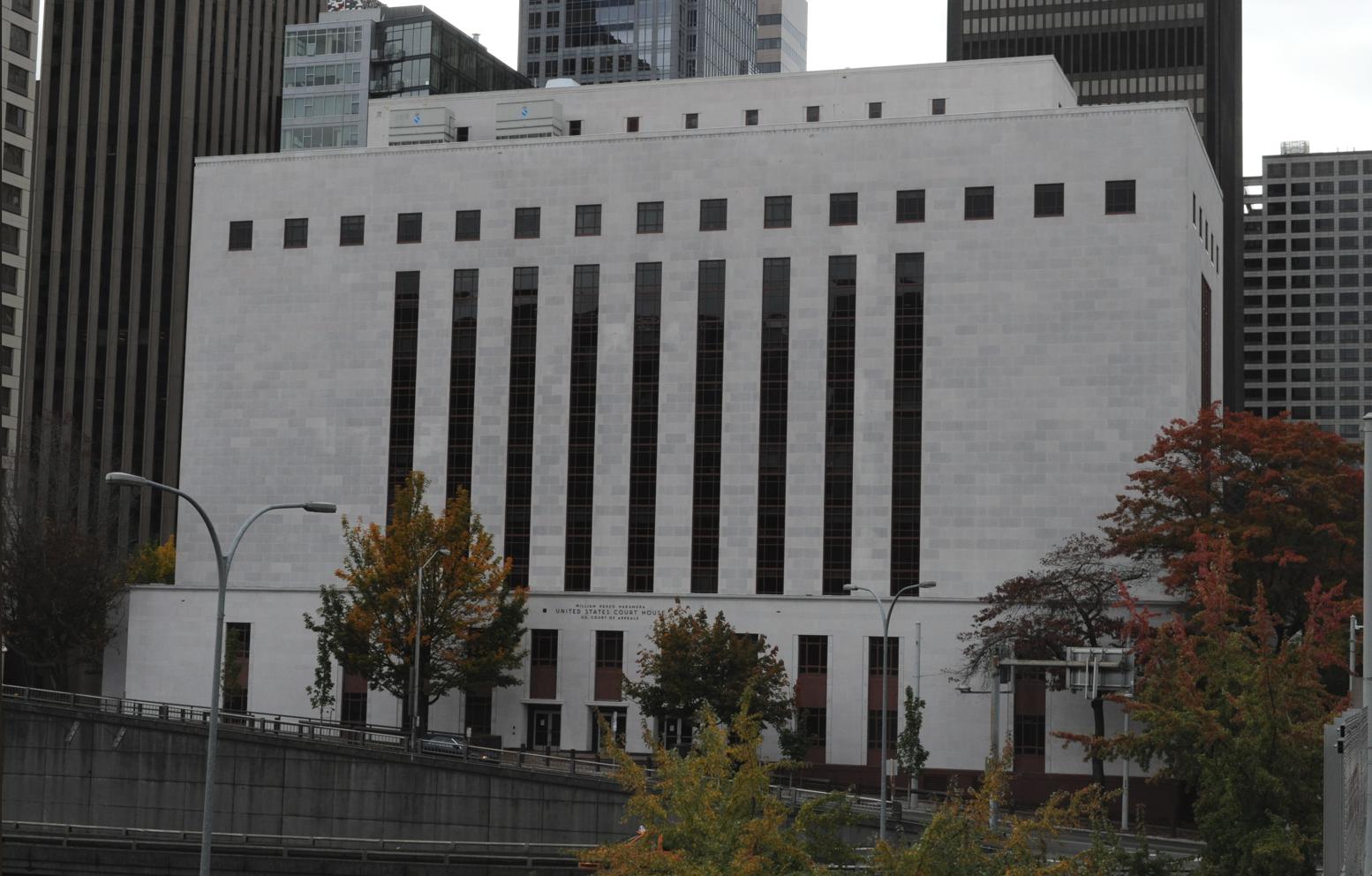 SEATTLE — The United States Court of Appeals for the Ninth Circuit on Monday rejected a therapist's request for the court to reconsider its previous decision upholding the State of Washington's law protecting minors from conversion therapy by licensed health professionals.
Conversion therapy is a dangerous and discredited practice that attempts to change a minor's sexual orientation or gender identity.
Washington prohibited licensed mental health professionals from subjecting minors to conversion therapy in 2018, as more than 20 other states have also done.
Last September, the ninth circuit wrote:  "In relying on the body of evidence before it as well as the medical recommendations of expert organizations, the Washington Legislature rationally acted by amending its regulatory scheme for licensed health care providers to add 'performing conversion therapy on a patient under age eighteen' to the list of unprofessional conduct for the health professions."
"The Ninth Circuit has affirmed that states can require licensed mental health providers to comply with ethical and professional standards prohibiting the use of unnecessary, ineffective, and harmful treatments on their minor patients," said Shannon Minter NCLR Legal Director. "These are common sense protections that unfortunately are necessary to prevent unethical therapists from defrauding parents and causing severe harm to LGBTQ youth. Every major medical and mental health organization in the country supports these laws, which are supported by decades of research and clear standards of care."
"We applaud the Ninth Circuit for permitting states to protect survivors like myself from the unethical practice of so-called 'conversion therapy," which has wreaked havoc on thousands of LGBTQ youth and their families," said Mathew Shurka, a "conversion therapy" survivor and co-founder of Born Perfect. 
In 2018, Washington passed a law prohibiting state-licensed therapists from engaging in conversion therapy with a patient under 18 years old. Every leading medical and mental health organization in the country has warned that these practices do not work and put young people at risk of serious harm, including depression, substance abuse, and suicide. Twenty-five states and over 100 localities have laws or administrative policies protecting youth from these practices or preventing the expenditure of state funds on conversion therapy.
In 2021, an anti-LGBTQ legal group filed a federal lawsuit challenging the new law on behalf of Brian Tingley, a "therapist" and advocate of "conversion therapy".
Tingley, who is represented by the Scottsdale, Arizona-based anti-LGBTQ Alliance Defending Freedom, (ADF), identifies himself as a "Christian licensed marriage and family therapist"  and alleges in the court filings that the provided definition of "conversion therapy" is "vague, content-biased, and biased against one perspective or point of view."
 The National Center for Lesbian Rights (NCLR) successfully moved to intervene in the lawsuit on behalf of Equal Rights Washington (ERW) – the state's largest LGBTQ civil rights organization and a primary supporter of the law during the legislative process. ERW and the State of Washington urged the court to uphold the law in light of the overwhelming consensus of medical and mental health professionals that conversion therapy poses a serious risk to the health and well-being of Washington's youth. In August 2021, the federal district court for the Western District of Washington upheld the law and rejected Tingley's challenge.
In September 2022, a three-judge panel of the Ninth Circuit affirmed the district court's decision, ruling that state laws protecting minors from conversion therapy by licensed health professionals are constitutional. Tingley then asked the full Ninth Circuit to order the September decision to be reconsidered by a larger panel of Ninth Circuit judges. Today, the court rejected that request. 
The court's order means that the September 2022 panel decision upholding the Washington law will be the Ninth Circuit's final decision in the case.