Florida lawmakers introduce bills to ban 'Gay/Trans panic defense'
If signed into law the bill would take effect July 1 of 2022 making Florida the 16th state to ban the use of "gay/trans panic defense"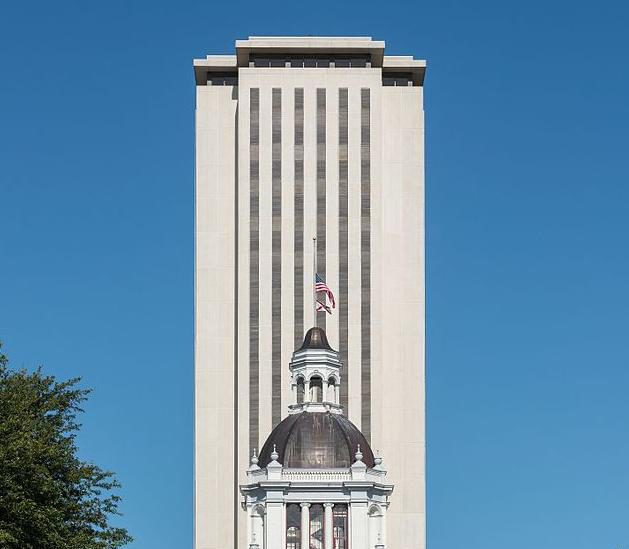 TALLAHASSE – Florida Democratic lawmakers Tuesday introduced a set of companion bills that would ban use of a legal defense strategy colloquially referred to as the "gay/trans panic defense" in criminal cases.
Introduced into the House by Out State Rep. Carlos Guillermo Smith, (D) who represents Orlando and the Senate by Senate Minority Leader Lauren Book, (D) who represents parts of Broward County, HB 205 and SB 374 contain nearly identical language that reads:
"Gay and Transgender Panic Legal Defenses; Prohibits individuals from using nonviolent sexual advance or specified perceptions or beliefs about another individual as defense to criminal offense, to excuse or justify conduct of individual who commits criminal offense, or to mitigate severity of criminal offense.'
"As a survivor of hate violence, I understand how gay or trans 'panic defense' can be used as a legal strategy to justify or excuse violence against the LGBTQ community," said Smith in a statement to Florida Politics.
"It happened to me. The continued use of panic defense in legal proceedings perpetuates anti-LGBTQ bias and shifts blame onto the victims of violent crimes rather than their perpetrators, which is why Florida must follow the lead of several states who passed laws prohibiting its use in court," he added.
"The Gay and Transgender Panic Defense is the epitome of institutionalized homophobia and transphobia in our legal system," said Jon Harris Maurer, the Public Policy Director for Equality Florida in a statement to the Blade.
"Shifting blame from a violent perpetrator to an LGBTQ person because of their sexual orientation or gender identity is shameful victim-blaming. Florida must join the 15 states that have already eliminated this twisted legal defense," Maurer added.
If signed into law, the bill would take effect July 1 of 2022 and would make Florida the 16th state to ban the use of "gay/trans panic defense"
Democratic lawmakers push to ban 'gay/trans panic defense'

Story: @byJasonDelgadohttps://t.co/mb1H37HJYd #FlaPol pic.twitter.com/f5dA3cyczT

— Florida Politics (@Fla_Pol) September 29, 2021
Florida school district removes 16 books after complaints
The decision came after the County Citizens Defending Freedom, an ultra-conservative, Christian group, complained about the book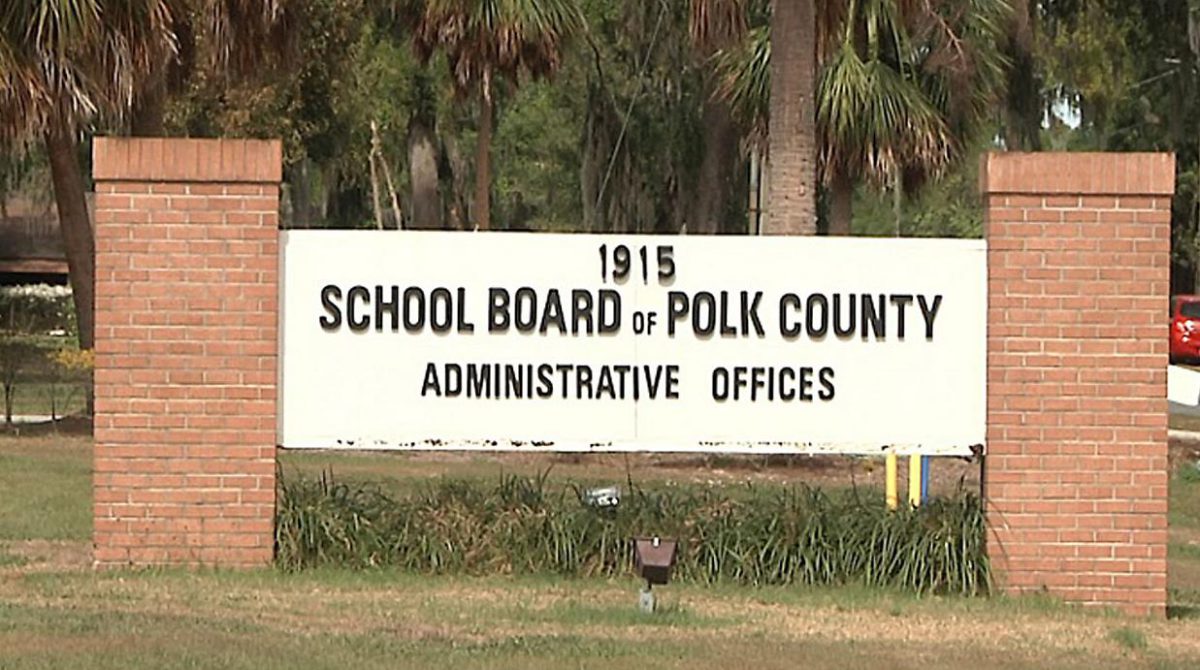 BARTOW, Fl. – Polk County Public Schools (PCPS) Superintendent Frederick Heid asked middle and high schools in the Florida county to remove 16 books, many of which deal with LGBTQ themes or racism, from libraries after a conservative political group complained that they contained pornographic materials.
The Lakeland Ledger reported that Heid sent an email Monday to middle and high school principals and librarians that said a "stakeholder group" alleged that the books violate a Florida law banning the distribution of obscene or harmful materials to children.
"While it is not the role of my office to approve/evaluate instructional or resource materials at that level, I do have an obligation to review any allegation that a crime is being or has been committed," Heid wrote. "It is also my obligation to provide safeguards to protect our employees. The district will be taking the following steps to ensure that we address this issue honestly, fairly, and transparently."
In an email, PCPS spokesperson Jason Geary said the books had been placed "in quarantine," according to the newspaper.
"It is important to note that these 16 books have NOT been censored or banned at this time," he said. "They have been removed so a thorough, thoughtful review of their content can take place."
Geary added that the "process is traditionally done at the individual school level. However, copies of some of the named titles are currently housed in multiple secondary school media centers, so this review will be conducted at the district level. It is important to note that these books will not be available during this period of review."
The decision comes after the County Citizens Defending Freedom (CCDF-USA), an ultra-conservative, Christain group, complained to Heid about the books.
"CCDF-USA believes the content within the pages of these books is not appropriate for distribution to minors, especially in a public-school library," read a statement from the group responding to articles by the Ledger and LkldNow.
As listed by the Ledger, the books are:
"Two Boys Kissing" by David Levithan
"The Kite Runner" by Khaled Hosseini
"Extremely Loud and Incredibly Close" by Jonathan Safran Foer
"Thirteen Reasons Why" by Jay Asher
"The Vincent Boys" by Abbi Glines
"It's Perfectly Normal" by Robie Harris and illustrated by Michael Emberley
"Real Live Boyfriends" by E. Lockhart
"George" by Alex Gino
"I am Jazz" by Jessica Herthel and Jazz Jennings
"Drama" by Raina Telgemeier
"Nineteen Minutes" by Jodi Picoult
"More Happy Than Not" by Adam Silvera
"Beloved" by Toni Morrison
"The Bluest Eye" by Toni Morrison
"Tricks" by Ellen Hopkins
"Almost Perfect" by Brian Katcher
Many of the above books – including "I am Jazz," "Two Boys Kissing" and "It's Perfectly Normal" – deal with LGBTQ themes and characters. In addition, Toni Morrison, included twice on the list, is a world-renowned author whose award-winning books deal with racism.
In its statement, the CCDF-USA acknowledged that the books "have been written by award-winning authors and produced by renowned publishers." However, "the issue at hand is the content of the books in question describing in graphic detail several sensitive topics including sexual assault, rape, failure to address mental illness as a cause of suicide, racism, incest, child molestation, offensive language, sexually explicit material, bestiality, necrophilia, infanticide, and violence," the group wrote.
The news comes as Florida's state legislature is pushing through a bill that critics say would simply empower homophobic parents to challenge reading materials that contain affirming LGBTQ+ characters or content.
"The authoritarian march toward DeSantis' Surveillance State of Florida continues as GOP leaders hijack an unrelated bill to try and force costly book banning onto Floridians," Equality Florida Press Secretary Brandon J. Wolf told the Blade in an email. "We should be using state funding to fill our public schools' bookshelves with resources to expand the knowledge and wonder of our youth, not emptying them out through government censorship."
Conservatives across the country are attempting to ban books in schools that deal with LGBTQ issues and racism.
Last December, the American Library Association (ALA) announced that it had documented 155 separate incidents of efforts to remove or ban books by or about LGBTQ+ and Black people since June 2021.
The ALA noted that the groups and people trying to ban such books "falsely [claim] that these works are subversive, immoral, or worse, these groups induce elected and non-elected officials to abandon constitutional principles, ignore the rule of law, and disregard individual rights to promote government censorship of library collections."
Undercover sting, "Swipe Left for Meth," targets Grindr other dating apps
Detectives made 60 arrests and obtained eight (8) arrest warrants related to the sale and/or possession of illegal narcotics
BARTOW, Fl. – A six-month undercover operation by Polk County, Florida sheriff's investigators culminated in the arrests of people suspected of buying and selling drugs on the popular gay dating app Grindr and others Polk County Sheriff Grady Judd announced this week.
During the investigation, called "Swipe Left for Meth," narcotics detectives made 60 arrests throughout Polk County and obtained eight (8) arrest warrants related to the sale and/or possession of illegal narcotics.
The investigation began in July 2021 after PCSO was tipped off that people were openly selling drugs on the well-known dating app Grindr. Further investigation revealed drug sales were also happening on the dating apps Scruff, and Taimi, although Grindr was the app with more drug sales, Tampa NBC News affiliate WFLA reported Thursday.
"We've known for some time that suspects will use the Internet and social media to prey upon children online, or to engage in prostitution, but this is something we are seeing more and more of in Polk County – suspects who are using dating apps to sell illegal narcotics. Suspects are getting more creative, but so are our detectives," said Sheriff Judd.
"We're working with these mobile app companies to raise awareness, and asking for their cooperation during our investigations. The good news is, we found that some who were on the dating app were reporting illegal drug sales when it became apparent to them, and the mobile app companies were banning some suspects attempting to sell drugs. When we find drug dealers, we put them in jail," he added.
'Swipe Left for Meth': Polk detectives use dating apps to bust drug dealers, 60 arrested https://t.co/8WwaasQhgu pic.twitter.com/mHhUV5WgS5

— WFLA NEWS (@WFLA) January 27, 2022
Detectives filed 159 total felony and 72 total misdemeanor charges against the suspects during the investigation. Altogether, the suspects have 908 previous charges, including 453 prior felonies and 455 prior misdemeanors.
********************
Florida Senate Committee advances bill empowering anti-LGBTQ+ parents
"As a gay man, to sit here in committee, to hear that, there was no book that I read that brought me to who I am"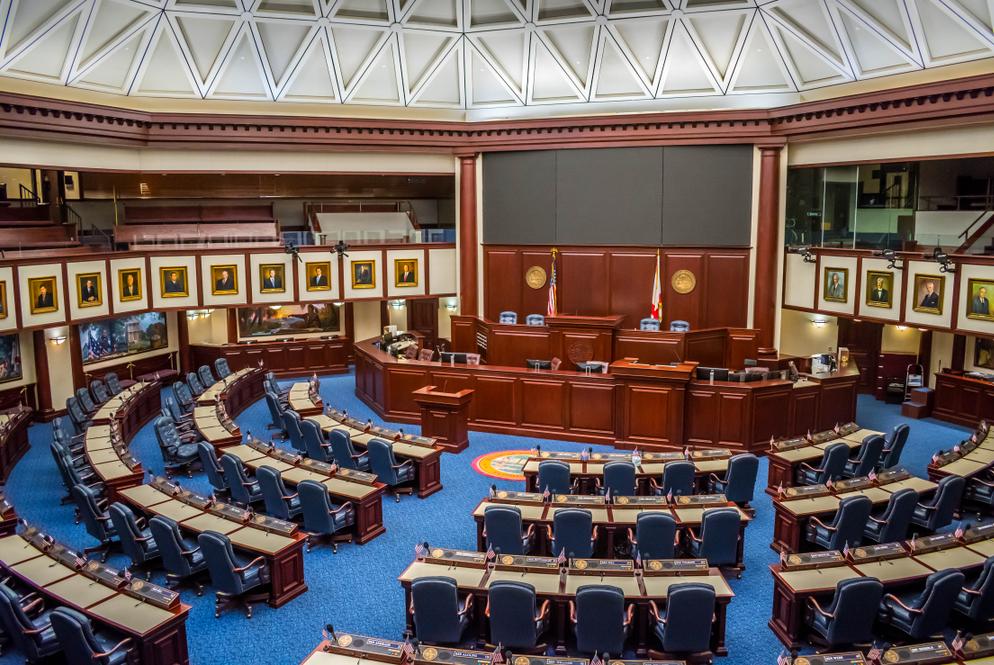 TALLAHASSEE – After a tense session Tuesday, Florida's Senate Education Committee advanced a measure that critics charge would simply empower homophobic parents to challenge reading materials that contain affirming LGBTQ+ characters or content.
The text of Senate Bill 1300 reads in part:
Each district school board must adopt a policy regarding
  121  an objection by a parent or a resident of the county to the use
  122  of a specific instructional material, which clearly describes a
  123  process to handle all objections and provides for resolution.
  124  The process must provide the parent or resident the opportunity
  125  to proffer evidence to the district school board that:
  126         a. An instructional material does not meet the criteria of
  127  s. 1006.31(2) or s. 1006.40(3)(d) if it was selected for use in
  128  a course or otherwise made available to students in the school
  129  district but was not subject to the public notice, review,
  130  comment, and hearing procedures under s. 1006.283(2)(b)8., 9.,
  131  and 11.
  132         b. Any material used in a classroom, made available in a
  133  school library, or included on a reading list contains content
  134  that is pornographic or prohibited under s. 847.012, is not
  135  suited to student needs and their ability to comprehend the
  136  material presented, or is inappropriate for the grade level and
  137  age group for which the material is used.
Numerous persons that were testifying in favor of the proposed law alleged that students exposed to LGBTQ+ affirming books and materials "would feel forced to turn queer" based on the content.
A representative of the right-wing group BEST SOS, Karen Moran, told senators; "We have porn, we have critical race [theory], we have gender confusion and other objectionable materials in our schools," Moran said, before reading aloud from a book called "It Feels Good To Be Yourself," which explains gender identity to children.
Moran added that allegedy there were 112 copies of the book in Palm Beach County Libraries. 
Out state Senator Shevrin D. "Shev" Jones, who represents parts of Southern Broward and Northern Miami-Dade after sitting through anti-LGBTQ+ testimony presented to the committee and visibly exasperated after Moran's attacks, told those in the hearing room; "As a gay man, to sit here in committee, to hear that, there was no book that I read that brought me to who I am," he said. "And even your children. I don't care what you may try to do to think that you are protecting them. The one thing you are obligated to do, like my mother and my father did, is to love them for who they are."
He then noted that students would be more damaged from the accusations and ugly insults they would have heard during the committee hearing than anything they could possibly read in a book.
"I'm not going to speak about the politics of this because all of that is going to go out the window eventually. My ask is that as you all speak, just realize that there are individuals who hear you and might be in the shoe of someone who your words are hurtful towards," he said. "It's not me. I'm fine, I'm a grown man and can take care of myself."
Brandon J. Wolf, the Press Secretary for Equality Florida, told the Los Angeles Blade Wednesday in an email;
"The authoritarian march toward DeSantis' Surveillance State of Florida continues as GOP leaders hijack an unrelated bill to try and force costly book banning onto Floridians. We should be using state funding to fill our public schools' bookshelves with resources to expand the knowledge and wonder of our youth, not emptying them out through government censorship. Processes already exist for parents to weigh in on learning materials via school boards and those processes work. The Florida legislature should focus its energies on solving for the needs of Floridians, not turning our education system into the next political battleground in their culture wars."
Brenda Harmer Fam, a Fort Lauderdale attorney testified about a boy who allegedly watched a film in school with gay men and came home crying, fearful he would be forced to marry a man when he grew up. "The teacher said it's the law," Fam claimed. "This little boy has been traumatized."
That prompted pushback from several of the committee's Democratic Senators including Sen. Tina Polsky who represents an area of Southern Palm Beach County. Polsky took aim at testifiers who asserted the state's public schools were teaching classes on oral sex or requiring students to describe foreplay in sex education tests.
"There are no books on sex acts," said Polsky. "Don't mistake health with pornography."
"You have a choice. If you don't like what you see in the schools… then don't go. Then homeschool your kid," Polsky added. "If you want them insulated so much that they shouldn't learn about the outside world, you can homeschool or you can send them to a religious private school with voucher money. We have made that immensely available."
Florida NPR station WMFE reported that SB 1300 was originally a proposal by Republican Sen. Joe Gruters aimed at knocking school board salaries following two years of battles over school closures, quarantines and mask-wearing.
Gruters's proposal tries to counter a House plan that would strip local school board members of their salaries—instead, Gruters wants to place a cap on those salaries so they don't exceed what state lawmakers make.
He also amended his bill to include lengthy language around instructional materials—and how they are approved and vetted. The plan requires school boards to post those materials online, have a process for approval and removal, and give parents a bigger say in what stays and what goes. Review committees would have to include parents with children in public schools.
Where Gruters sees an effort to increase transparency, others see censorship NPR noted.
"You're having other people make choices for other peoples' children. I don't think you should ban books because someone is bothered. Because the reality is there are transgender kids…it's the biology of sexual orientation. We're not all heterosexuals. And most people with a loving heart, I would hope, are not offended by that," said a person who identified themself as Susan Etker.
Last week, a Republican majority Florida House Education & Employment Committee passed HB 1557, the Parental Rights in Education bill, colloquially referred to as the "Don't Say Gay" bill advancing the measure to the full House.