LGBTQ+ individuals encouraged to apply for OUTAthlete program
Enrollment is now open, and interested LGBTQ+ applicants who are 18 years of age or older are encouraged to apply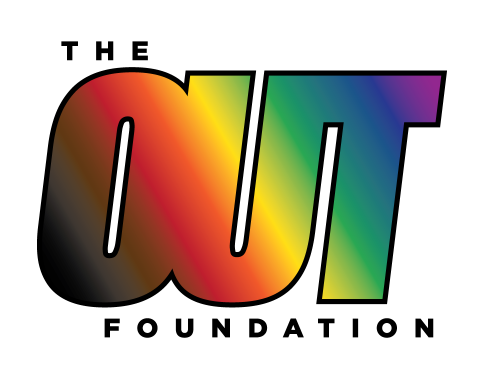 NEW YORK – The OUT Foundation and its local chapters in Portland, ME, Miami, FL, Chicago, IL, New Orleans, LA, and San Francisco, CA are once again partnering with local CrossFit gyms across the country to help LGBTQ+ young adults find a place where they feel comfortable participating in fitness through the OUTAthlete Program, Powered by PUMA.
Enrollment is now open, and interested applicants who are 18 years of age or older are encouraged to apply at www.iamout.org/outathlete before the October 31, 2021 deadline.
"Now supporting our fourth class of OUTAthletes, this program has been incredibly successful and changed the lives of many LGBTQ+ young adults," said Chloie Jönsson, incoming Chief Executive Officer of The OUT Foundation. "In service of our mission, we have expanded our local chapters to more areas of the country to provide supportive environments for our OUTAthletes to help set them up for a healthy lifestyle through fitness."
Recipients will be chosen and notified by December 1, 2021, and The OUT Foundation will work with them to find a local, inclusive CrossFit facility where they can begin their fitness journey in January of 2022. 
Preference will be given to applicants who live in the greater New England, Louisiana, South Florida, Chicago, and San Francisco Bay areas.
"Being a part of this program has helped us spread the message of inclusivity through fitness, and our OUTAthlete, Cindy, has been a pillar in our community," said Coach Jessica Bergman of Downtown Strength and Conditioning in Miami, FL. "Having Cindy as part of our community has been really really special and we look forward to continuing to host athletes and partner with The OUT Foundation however we can to help LGBTQ+ athletes find strength – both internal and external – through fitness."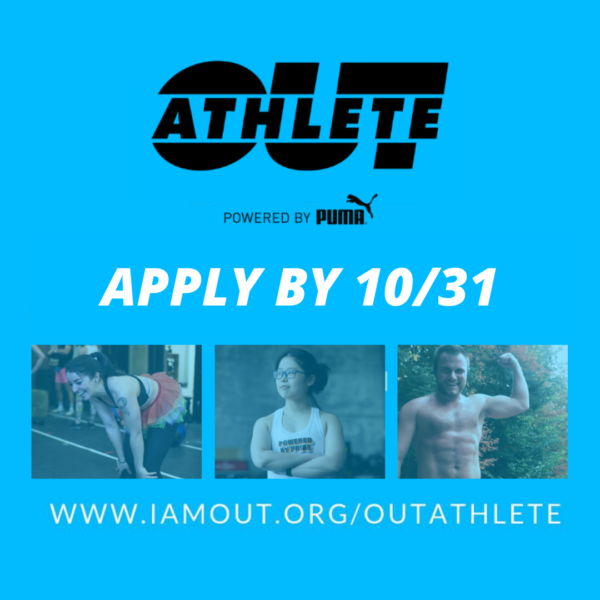 Now supporting its fourth class of athletes, the OUTAthlete Program, Powered by PUMA, has helped over 40 athletes in 32 cities. OUTAthletes receive a year-long membership to a local LGBTQ+ friendly CrossFit gym, three months of online mental health counseling through BetterHelp, nutrition coaching, FUSE training shoes and apparel from PUMA, a 12-month WHOOP membership, healthy meals, 30% off all OUTAthletics apparel, a networking group of current and former OUTAthletes, gifts from our sponsors, monthly educational sessions, and more.
"Being an OUTAthlete has allowed me to blossom and thrive in more aspects of my life than I could've ever imagined. The resources have opened my eyes to the importance of nutrition and mental health; the accountability has shown me the results of consistency with my training; and the community has been supportive through all of the highs and lows I've encountered throughout the year," said OUTAthlete Danielle Alloca. "As somebody who lives with bipolar disorder and anxiety, The OUT Foundation gave me the support I needed to truly explore my potential as a queer CrossFit athlete. Even more importantly, it's allowed me to build meaningful connections and have a positive impact on those around me."
The application period for the OUTAthlete program is open annually from October 1 to October 31. More information is available at www.iamout.org/outathlete.
Liam's Life Foundation's Chasin' Change Run-raiser
The run-raiser is a virtual run that can be done anytime/anywhere for the whole month of December to raise awareness against drunk driving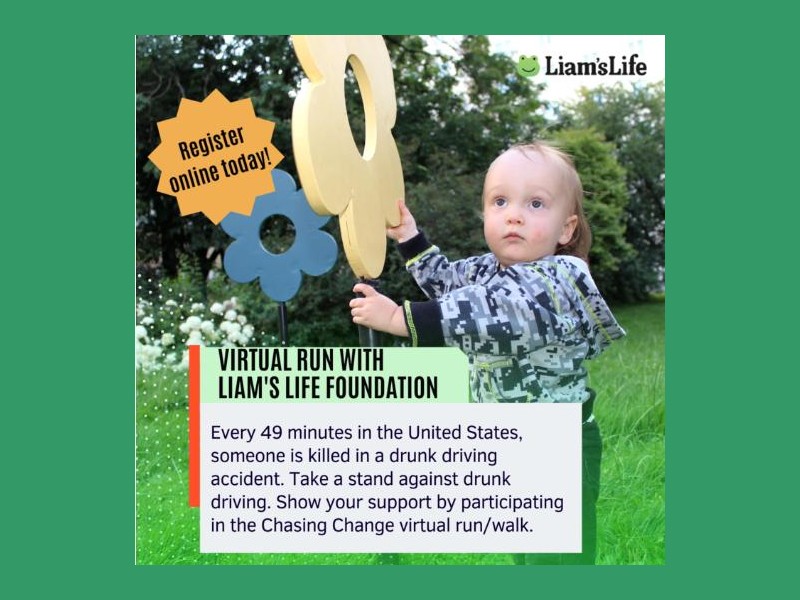 HERMOSA BEACH – Every 49 minutes in the United States, someone is killed in a drunk driving accident. In 2016,there were 10,497 people killed in these preventable collisions. Through awareness, education, policy change, and partnerships Liam's Life Foundation is committed to bringing that number to zero.
Liam's Life Foundation is inviting you to attend our Chasin' Change Run-raiser THIS Saturday, December 4th, 2021 at 8:00AM at Hermosa Beach.
There will be a huge turn-out of participants from the Hawthorne and Redondo Beach police department, fighters and members from Systems Training Center (local mixed martial arts gym) and Wimp2Warrior, and friends and family from Liam's Life Foundation.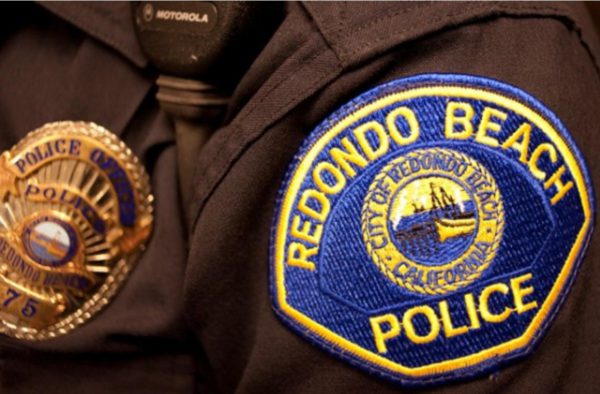 Liam's Life Foundation is a 501(c)3 dedicated to stopping alcohol-impaired driving and the fatalities they cause, founded by the parents of Liam Mikael Kowal after he was killed by a drunk driver on September 3rd, 2016. His parents, Marcus Kowal (professional MMA fighter) and Mishel Eder have been huge advocates for lowering the legal BAC to 0.05.
This run-raiser is meant to raise awareness against drunk driving. The run-raiser is a virtual run that can be done anytime and anywhere for the whole month of December. You can run a 5K, 10K, or Half Marathon.
Please come and support our cause! If you have any questions, comments, or concerns, please don't hesitate to reach out.
Liam's Life Foundation is a 501(c)(3) California Non-Profit Organization founded by professional MMA fighter Marcus Kowal and Mishel Eder in honor of their fifteen month old son Liam Mikael Kowal who was tragically hit and killed by a drunk driver on September 3, 2016 in Hawthorne, California.
LA area readers; What to do if you are having problems receiving KTLA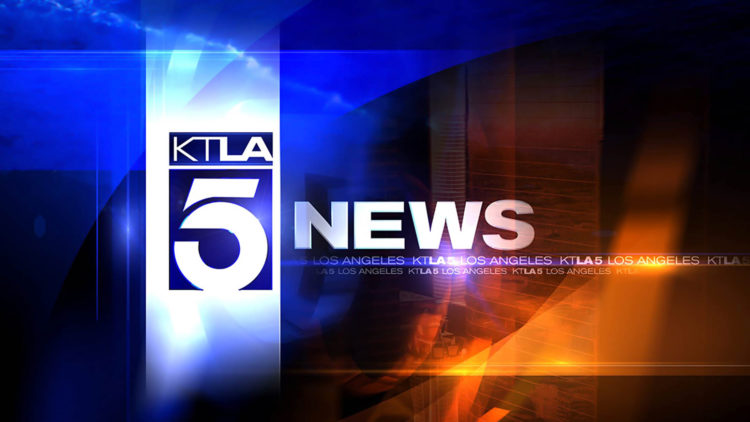 LOS ANGELES – Are you having issues receiving KTLA? If so, here's a step-by-step guide on what to do:
If you receive KTLA via cable or satellite, please contact your service provider.
If you receive KTLA via antenna, please follow these instructions:

Switch to a different channel and then go back to KTLA. If the signal does not reappear, please go to step two.
Please disconnect the power cord from either your television or set-top digital receiver, wait 30 seconds and then reconnect power. If KTLA has not returned, try these additional advanced steps.
Perform a channel rescan. This step will locate all channels that are receivable in your viewing area. Each television or set-top receiver has specific instructions. The following will help guide you through a typical menu.

Press the "menu" button on your remote control. If you don't have a remote control, your TV should have a built-in "menu" button located on the lower front panel or on one of its sides.
Find and select the "channel scan" option. You may have to look through various menu sections such as settings, tools, options or channel menus to find the channel scan option.
Once the scanning process begins, it may take up to 10 minutes to complete. If you have an indoor antenna, please remain seated where you normally watch TV so that you don't block the incoming signal from reaching your indoor antenna.
When scanning is complete, your TV will either display the number of channels available or it may go back to your last channel watched.
Select KTLA Channel 5.1 or 5-1. No further action is necessary if you can now see KTLA.
If you are still experiencing difficulties in receiving KTLA, please email us at [email protected] or by visiting https://ktla.com/about-ktla/contact-us/submit-feedback-to-the-ktla-5-engineering-department/.
LA County Lake Lifeguard Test Starts December 4th!
Lake Lifeguard Test on December 4th at Castaic Aquatic Center at 8am until 12pm. Applicants must fill out the online form  in advance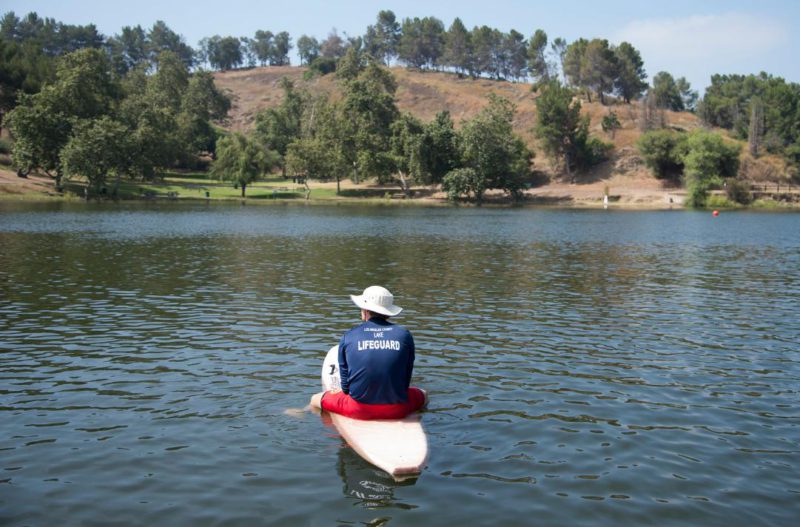 LA County Lake Lifeguard Test Starts DECEMBER 4th!
LOS ANGELES -This week, LA County Lake Lifeguards begins its search for potential new lifeguard candidates with the Lake Lifeguard Test on December 4th at Castaic Aquatic Center at 8am until 12pm. Applicants must fill out the online form  in advance (Available here) as well as meet the following requirements: 
Swim 1000 meters in 18 minutes
Have graduated high school (or equivalent)
Have at least 20/30 in each eye without correction (See job bulletin)
Have a valid California Class C Driver's License
Be at least 18 by time of LAkeAcademy
Upon completion of prerequisites and swim test, candidates must enroll and pass the Lake Lifeguard Academy ($15/hour).
After completing the Academy, Cadets will be eligible to become Lake Lifeguards ($21.35-$27.98/hour).
If you are unable to attend December 4th, you have another chance on December 12th from 8am to 12pm at Arcadia Park Pool.
For more information, visit: bit.ly/3nBpfcU