Newsom signs 'Free Britney' conservatorship reform bill
The "Free Britney" bill, was partly inspired by a documentary that detailed the tragic conservatorship of pop star Britney Spears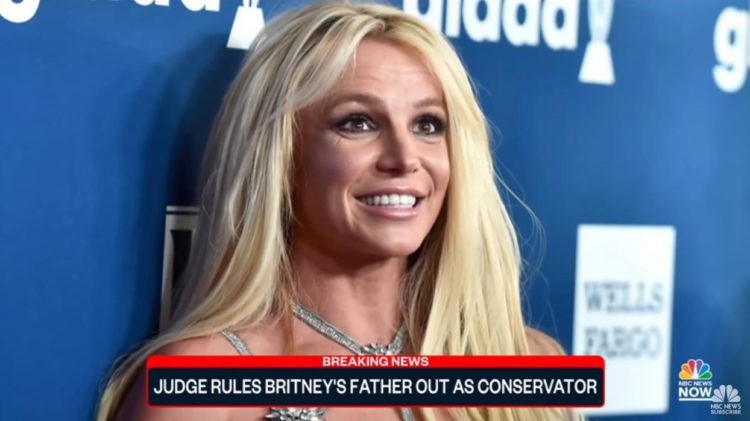 SACRAMENTO — Governor Gavin Newsom signed Assemblymember Evan Low's bill AB 1194 into law on Thursday, paving the way for an unprecedented study of California's broken conservatorship system as well creating reforms that will help prevent the abuse of people who can no longer protect themselves.
Assemblymember Low (D-Silicon Valley), who has an oversight role of fiduciaries as Chair of the Committee on Business and Professions, introduced AB 1194 along with co-authors Senator Ben Allen (D-Santa Monica) and Senator John Laird (D-Santa Cruz) to create a comprehensive set of reforms that will ensure California conservators are held to the highest standards.
AB 1194, which some have referred to as the "Free Britney" bill, was partly inspired by a documentary that detailed the tragic conservatorship case of pop star Britney Spears.
"California's conservatorship system is failing people from every walk of life, whether they are a global superstar whose struggles unfortunately play out in public or a family unsure of how to take care of an elderly parent," said Assemblymember Low, who also serves as Chair of the California Legislative LGBTQ Caucus. "This bill saw unanimous, bipartisan support throughout the process because it's painfully clear that we can and should do better. I want to thank my co-authors, Senator Allen, and Senator Laird, for their leadership on this issue, and I'm grateful to Gov. Newsom for his compassionate approach toward helping California's conservatees."
The bill, which will go into effect in 2024, calls for a formal review of the state's conservatorship system after previous reforms never ended up being implemented due to the 2008 economic recession and budget cuts.
In 2006, the Omnibus Conservatorship and Guardianship Reform Act made it far more expensive for California's conservators, conservatees, and the court system to establish and maintain conservatorships. However, many of the reform efforts were defunded due to the economic recession in 2008. In many ways, the conservatorship system is now in worse shape than it was before the Reform Act took effect.
AB 1194 also calls for a study of California's conservatorship system, which would then need to be delivered to the Legislature no later than Jan. 1, 2024. The bill would also change the law by giving conservatees more control over who acts as their counsel.
"This is probably the most consequential civil restriction we have in our court system," Senator Allen said. "At the very least, those potentially entering conservatorships should have the right to select a conflict-free attorney of their choice to represent them in court."
AB 1194 will create a process for the courts to report all investigations to the Professional Fiduciaries Bureau, which is overseen by the Department of Consumer Affairs, which is overseen by the Committee on Business and Professions.
"Too often articles in the media reveal widespread abuse of vulnerable elders and dependent adults by conservators and deficiencies in the courts' oversight of conservatorships," Senator Laird said. "Governor Newsom's signature of Assemblymember Low's AB 1194 works toward a safer and more just future for those living under conservatorships, and I am a proud co-author of this important bill that will hold conservators to the highest standard."
AB 1194 will also:
Require professional fiduciaries to be more transparent about their fees, including posting rates on their websites.
Prohibit a guardian or conservator from being compensated from the estate for any costs or fees that they incurred in unsuccessfully defending their services in court, unless they are found to have acted in good faith.
Prohibit a guardian or trustee who is not a trust company, or an employee of such a guardian or conservator, to hire or refer business to an entity in which they have a financial interest.
Impose sanctions on a professional fiduciary's license if a breach of duty causes serious financial, physical, or mental. The civil penalty can be as high as $10,000 for each separate act of abuse, payable to the estate of the conservatee.
Revoke a professional fiduciary's license if the person knowingly, intentionally, or willfully violates a legal duty or breaches a fiduciary duty through gross negligence or gross incompetence.
Enable the court to better review the appropriateness of a conservatorship and investigate allegations of physical or financial abuse of a conservatee by a conservator.
RELATED: Britney Spears' Father Removed From Conservatorship, Judge Says
Names of Trans dead projected onto Netflix HQ
2021 was the deadliest year of violence against LGBTQ+ people since records began- greatest harm to Black Trans women, migrants & sex workers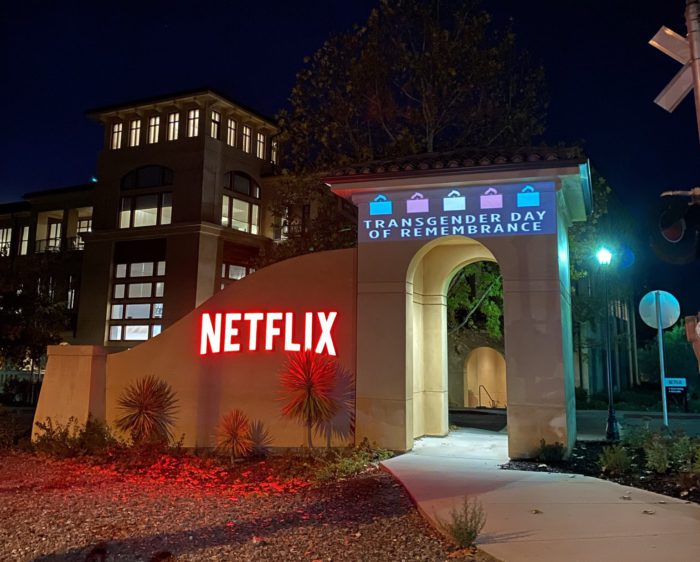 LOS GATOS – On the Trans Day of Remembrance, the names of trans people who died this year were projected onto Netflix's Silicon Valley headquarters.
The words of light were visible from Winchester Boulevard, over the archway entrance to the headquarters. Earlier this year, Netflix was criticized for spreading transphobia as well as for firing a trans, Black, pregnant employee for organizing a walkout.
Local trans activist Gwendolyn Ann Smith said of the projection, "The CEO of Netflix, Ted Sarandos, spoke earlier this year in defense of Dave Chappelle's comedy special, 'The Closer,' stating that, 'We have a strong belief that content on screen doesn't directly translate to real-world harm.' It is a fitting rebuttal, therefore, that the names of those who were murdered in the name of anti-transgender violence end up projected on the walls of Netflix's offices. Perhaps this will serve as a reminder that there are, indeed, real world consequences to consider when you platform transphobia disguised as comedic expression."
2021 was the deadliest year of violence against gender-diverse people since records began, with the greatest harm done to Black trans women, migrants, and sex workers. The recorded number of 375 deaths is likely also severely underreported, according to Transrespect Versus Transphobia Worldwide.
"I cancelled my Netflix account," said local projection activist Alan Marling, "but I'll be happy to renew it once the company meets the demands of the walkout."
The demands include investment in trans and non-binary voices, acknowledging the harm done, and hiring of a trans executive.
The full list can be found here.
Video by Alan Marling
At West LA VA Medical Center, Newsom announces new partnership
Governor Newsom also issued a proclamation that declared November 11, 2021, as Veterans Day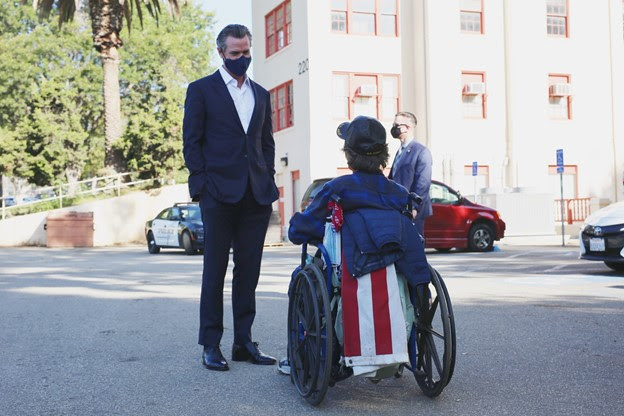 LOS ANGELES – Ahead of Veterans Day, California Governor Gavin Newsom visited veterans receiving COVID-19 vaccines and flu shots at the West Los Angeles Veterans Affairs Medical Center Wednesday, where he highlighted the state's ongoing efforts to increase vaccination rates and promote booster shots for eligible populations and investments to address veterans' homelessness.
Joined by California's U.S. Senator Alex Padilla, California Department of Veterans Affairs Secretary Dr. Vito Imbasciani, and California Health and Human Services Agency Secretary Dr. Mark Ghaly, the Governor also announced a $750,000 donation from Lennar Homes and Five Point Communities that will purchase 86 tiny homes for veterans on the West Los Angeles Veterans Affairs campus to help ensure that veterans have a safe and dignified place to live. Most of the veterans from the "Veterans Row" encampment at San Vicente and Wilshire recently moved onto the campus.
"California is home to over 1.6 million veterans, the most of any state in the nation. We're continually working to ensure that our veterans and their families receive the resources and support they need and have earned many times over," said Newsom. "Thanks to a partnership between California, the VA and Los Angeles County, more veterans in the region have a safe place to go to receive mental health services and health care, including their COVID-19 vaccines. Vaccines are how we end this pandemic, and boosters are how we keep our immunity strong."
The Governor also issued a proclamation declaring November 11, 2021, as Veterans Day.
The West LA VA Medical Center administers 90 to 100 boosters on-site daily through walk-ins or by appointment, and is still administering first and second vaccinations regularly. The VA Greater Los Angeles Healthcare System (VAGLAHS), which includes the West LA center, is one of eight VA Healthcare Centers in California and offers services to veterans residing in five counties in Southern California. VAGLAHS is organizing a number of outreach events and efforts to vaccinate all veterans and eligible individuals.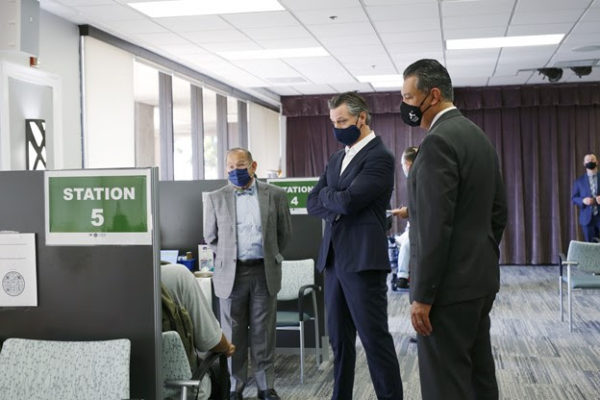 The Governor today also announced a partnership with the Hilton Foundation on a $69,000 grant to provide coordinated services to veterans to find more permanent housing. The announcements build on the Governor's unprecedented $22 billion investment to address housing and homelessness, including $12 billion for homelessness and behavioral health services to help get tens of thousands of people off the streets or avoid homelessness altogether. This package includes $25 million specifically for homeless veterans services and $20 million to support the West LA Veterans Affairs campus.
Administered by the California Department of Housing and Community Development in collaboration with the California Department of Veterans Affairs and the California Housing Finance Agency, the Veterans Housing and Homelessness Prevention Program (VHHP) finances the development of a variety of rental housing for veterans and their families, and has announced three awards today that are part of the West LA campus. VHHP will fund 189 of the 192 units, with awards for the three programs totaling $39.6 million.
Equality California Safe & Supportive Schools LGBTQ+ survey launches
To ensure the future success of LGBTQ+ youth in schools and the workforce, communities need policy that addresses equitable education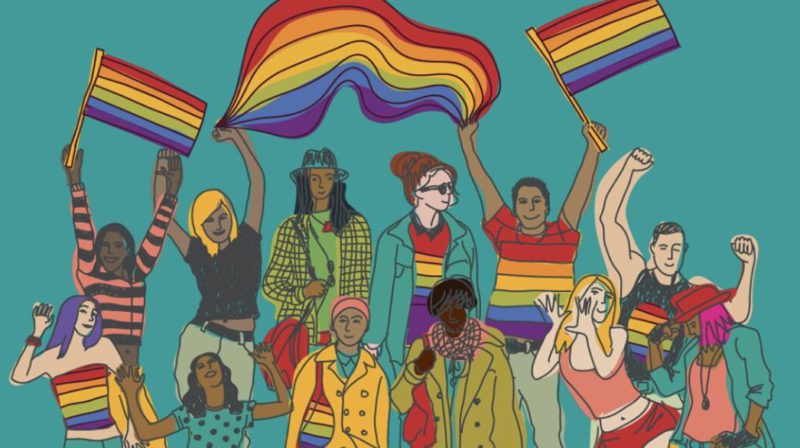 LOS ANGELES — As students across California settle back into the routine of in-person learning, Equality California Institute sent its second Safe and Supportive Schools Survey  to each of California's 330 unified school districts.
Backed by State Superintendent of Public Instruction Tony Thurmond and with pro bono support from Latham & Watkins LLP, the Survey will evaluate the efforts of unified school districts to implement laws and policies that support lesbian, gay, bisexual, transgender and queer+ (LGBTQ+) students; to develop programs to protect LGBTQ+ students from bullying and violence; and to serve at-risk LGBTQ+ students.
Results from the survey will be published in Equality California Institute's second Safe and Supportive Schools Report Card in Fall 2022. The 2019 Safe and Supportive Schools Report Card be accessed online at safesupportiveschools.org.
"We created the Safe and Supportive Schools Survey to help shine a light on the successes and challenges that California schools say they are experiencing when implementing LGBTQ+ inclusive programs and policies," said Equality California Institute Executive Director Tony Hoang. "Equality California has sponsored a number of laws in California designed to protect LGBTQ students. However, we know laws must be implemented in order to be effective, and we must meet more than the basic legal requirements to achieve schools that are safe and supportive and that give every student — regardless of background, zip code, sexual orientation or gender identity — a shot at success."
Across California, LGBTQ+ people are experiencing a crisis in health and wellbeing, and these disparities often take root in childhood. LGBTQ+ youth are up to four times more likely to attempt suicide than their non-LGBTQ+ peers, and are 120% more likely to become homeless than their straight peers. They also experience higher rates of violence, harassment and bullying, contributing to decreased school attendance and higher school drop-out rates.
These inequities affect LGBTQ+ people across their lifetime, making it more likely that they will experience poverty, ill-health, homelessness, substance use, and other challenges.
To ensure the future success of LGBTQ+ youth in schools and the workforce, our communities need policy and programming that addresses equitable education, increases LGBTQ+ acceptance through cultural competency, promotes youth leadership and prevents bullying and harassment for all students, regardless of sexual orientation or gender identity.
The survey, which is comprised of 88 questions, gathers critical information on school climate, teacher training, curriculum, anti-bullying, suicide prevention and other policies essential to providing a welcoming and affirming learning environment to all students, including those who identify as LGBTQ+.
Responses are due by March 25, 2022. The final Safe and Supportive Schools Report Card will serve as a resource to all community members who seek to advocate for inclusive programs and policies that benefit all students.
Parents, teachers, students and community members can help support this effort by writing to their school districts and urging them to complete the survey.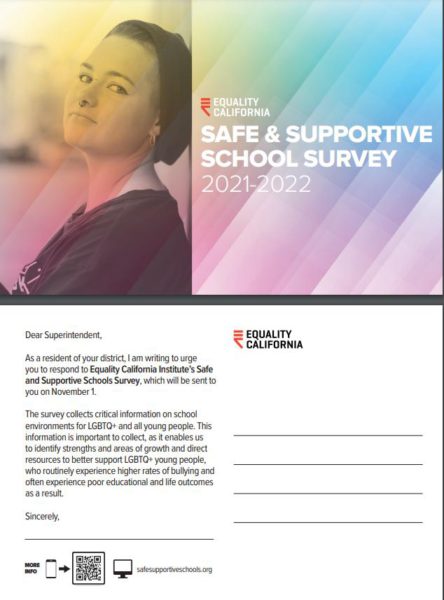 A sample postcard is available for download at eqca.org/schoolspostcard.