New Zealand University names Trans athlete "sportswoman of the year"
Hubbard's participation had provoked controversy as she had prepared for competing as the world's first out transgender woman Olympian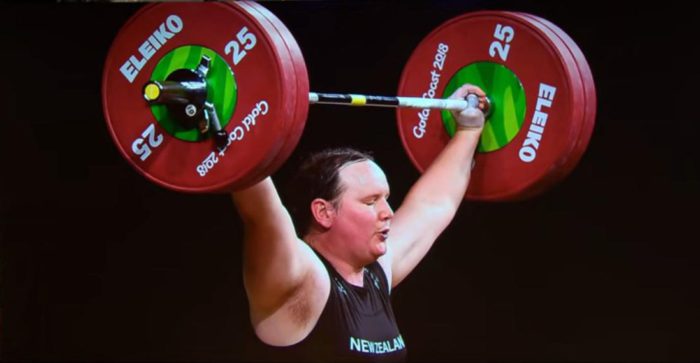 DUNEDIN, New Zealand – Olympic weightlifter Laurel Hubbard was named "sportswoman of the year" at the prestigious 113-year-old University of Otago and OUSA Blues and Golds Awards event this past week.
The 43-year-old Queenstown, South Island, native was the first openly transgender woman to compete in an Olympics when she competed in the women's 87kg weightlifting event at the 2021 Tokyo Games.
In a statement to the local newspaper, the Otago Daily Times, Hubbard said she was ''grateful for all of the support and kindness received from the teaching staff and students at Otago University.''
''It is not possible for athletes to complete at the Olympic level without the encouragement and aroha [a Māori word meaning "love"] of friends, family and supporters.
''This award belongs to everyone who has been part of my Olympic journey,'' she told the paper.
Hubbard's participation at the Tokyo Games had provoked controversy as she had prepared for competing as the world's first out transgender woman Olympian. The director of medicine and science for the International Olympic Committee, Dr. Richard Budgett, directly addressed those who had attacked and mocked the New Zealander and claimed she shouldn't be competing with cisgender women, saying "everyone agrees that trans women are women."
"To put it in a nutshell," he said, "the IOC had a scientific consensus back in 2015. There are no IOC rules or regulations around transgender participation. That depends on each international federation. So Laurel Hubbard is a woman, is competing under the rules of her federation and we have to pay tribute to her courage and tenacity in actually competing and qualifying for the Games."
Otago University Students' Association president Michaela Waite-Harvey told the Otago Daily Times that the Blues awards aim to highlight Otago students excelling in their chosen sport.
''We could think of no-one more worthy of sportswoman of the year than Laurel Hubbard who represented Otago and New Zealand incredibly well at this year's Tokyo Olympics.''
Commonwealth Games head wants to meet with Olympian Tom Daley
"I want to make it my mission […] countries that criminalize and make it punishable by death for LGBTQ people are not allowed to compete…"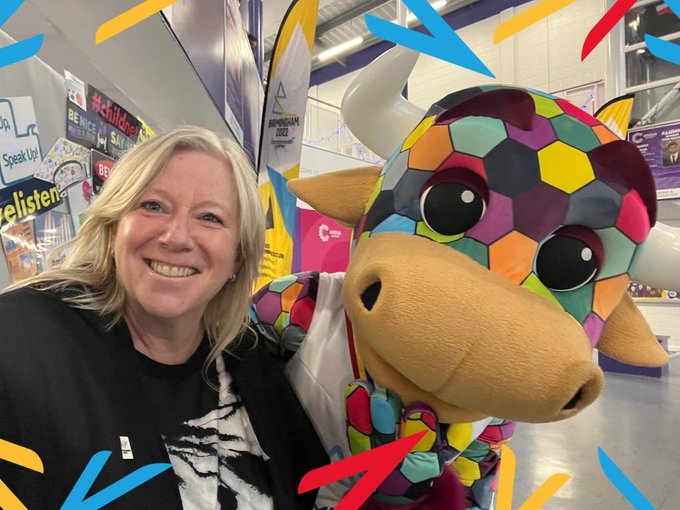 LONDON – Katie Sadleir, the chief executive of the Commonwealth Games Federation (CGF) told British media outlets this week that she would be 'happy' to meet with British Olympic Gold medalist Tom Daley, to discuss the diver's outspoken opposition to anti-LGBTQ+ countries participating in global athletic completions.
As the Federation gears up for the 2022 Birmingham Commonwealth Games, Pink News UK reported that being LGBTQ+ is still illegal in 36 of the 72 nations and territories that will be in Birmingham for the games.
In his speech in October accepting the 2021 Attitude Magazine Foundation's Virgin Atlantic Attitude Sport Award, the 27-year-old British Olympic Gold Medalist and champion diver took aim at 10 countries that have death penalties for people who are LGBTQ+.
Daley told the audience at the Virgin Atlantic Attitude Awards held at The Roundhouse Theatre in Central London that the Olympic Games should ban those nations.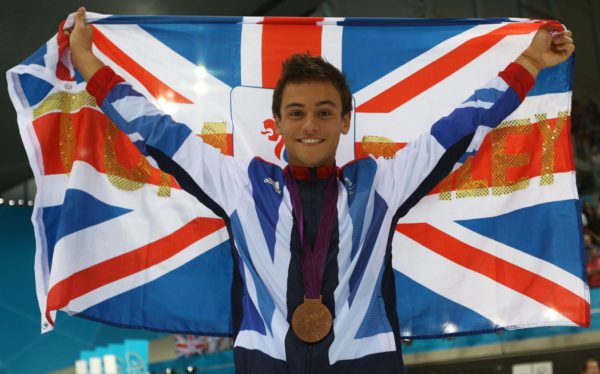 "These past Olympic Games there were more out LGBT athletes than at any of the previous Olympics combined, which is a great step forward," Daley said. "Yet there are still 10 countries that punish being gay with death that were still allowed to compete at the Olympic Games."
Reflecting on the fact that the Tokyo Olympics had for the first time ever more LGBTQ+ athletes competing, Daly said, "It's all well and good speaking about those things but I think it's really important to try and create change rather than just highlighting and shining a light on those things."
The Olympian champion diver went on to tell those in the audience at the Jaguar Motorcars co-sponsored event he was going to make it his mission to effect change.
"I want to make it my mission before the Paris Olympics in 2024 to make it so that the countries that criminalize and make it punishable by death for LGBT people are not allowed to compete at the Olympic Games," Daley said.
He then pointed out that those same countries shouldn't be able to host Olympic games either- then he called out the upcoming World Cup in Qatar;
"The World Cup coming up in Qatar has extreme rules against LGBT people and women and I think it should not be allowed for a sporting event to host in a country that criminalizes against basic human rights," he said.
Sadleir said she would be "happy to meet" with Daley to see how the foundation can "create an opportunity to raise issues in a safe environment".
But she admitted she can't "go into the countries" that criminalise being LGBTQ+ and "change their laws at this stage," Pink News UK noted.
"We don't set the rules for all the countries but what we do is to create a platform to discuss things that we think are important," Sadleir said.
She added that the CGF has been "working on the concept" for a Pride House in Birmingham which will create a "safe space" for queer athletes to "come and discuss issues, to raise the profile of the community".
Pink News also reported that the Pride House in Birmingham will promote LGBT+ participation in sport while also hosting a packed programme of entertainment before and after the games.
British LGBTQ+ ally & Formula One driver; "Saudi Arabia's laws terrifying"
The Saudi Arabian authorities need to realize that the best PR comes from respecting human rights says Amnesty International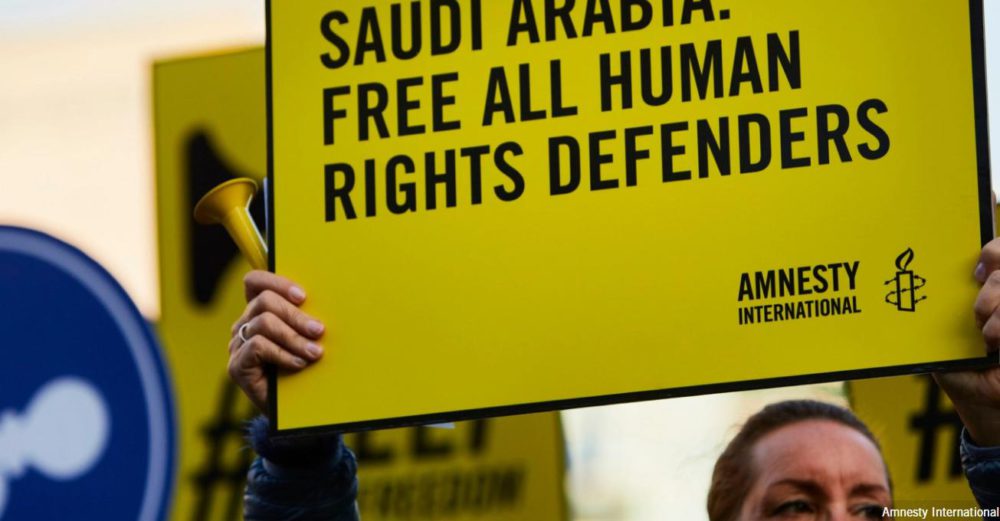 JEDDAH, Saudi Arabia – Champion British Formula One racing driver and longtime LGBTQ+ ally Lewis Hamilton told the UK daily newspaper The Guardian in an interview that "he is not comfortable competing in Saudi Arabia given its repressive laws regarding the LGBTQ+ community."
Saudi Arabia is hosting a Formula One Grand Prix race this weekend in Jeddah.
Hamilton went on to label those draconian laws as "terrifying" and called on Formula One to do more to address human rights issues in the countries it stages events in.
As if to underscore the urgency and clearly show his support the racer tweeted a picture of himself in his helmet which is adorned with a LGBTQ+ Progress Flag with a Non-binary symbol motif and the phrase 'Equality for all.'
Equality for all. pic.twitter.com/LklC5SZ4lB

— Lewis Hamilton (@LewisHamilton) December 1, 2021
The Mercedes-AMG Petronas Formula One Team's seven time Grand Prix champion driver had shown support for the LGBTQ+ community during the inaugural run of the Qatar Grand Prix Formula One race last month, which he won.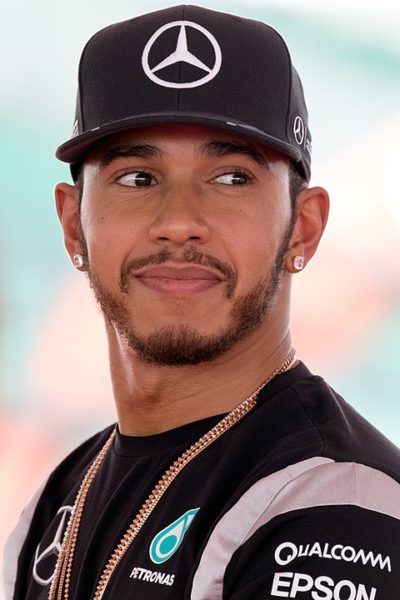 Hamilton had debuted his helmet featuring the Pride Progress Flag, a redesigned and more inclusive version of the traditional rainbow flag, and emblazoned with the words "We Stand Together."
Prior to the debut of the Qatar Formula One race and with the 2022 FIFA World Cup matches slated for 2022 in Qatar, focus once more fell on human rights issues. The Guardian reported that workers within the state have claimed that reforms to the country's restrictive kafala labour sponsorship system have been ineffective while human rights groups continue to highlight oppressive male guardianship policies as well as discriminatory laws against women and LGBTQ+ individuals.
The Guardian noted Formula One attracted considerable criticism for racing in Saudi Arabia and Hamilton, "who has been a strident supporter of equality and diversity, admitted he did not feel at ease with the regime."
"Do I feel comfortable here? I wouldn't say I do," he said. "But it's not my choice to be here, the sport has taken the choice to be here."
"Whilst we are here it's important we do try to raise awareness," he said. "In the last race you saw the [rainbow] helmet that I wore. I will wear that again here and in the next race [in Abu Dhabi] because it is an issue. If anyone wants to take time to read what the law is for the LGBT+ community, it is pretty terrifying. There are changes that need to be made," Hamilton stressed.
The Saudi Arabian authorities need to realize that the best PR comes from respecting human rights.

Heba Morayef, Amnesty International
Responding to Saudi Arabia's hosting of a Formula One Grand Prix this weekend, Heba Morayef, Amnesty International's Regional Director for the Middle East and North Africa, said:
"Over the last few years, the Saudi Arabian authorities have invested heavily in PR stunts to rebrand their image and attempt to deflect attention from their brutal crackdown on activists and human rights defenders. Although we saw a brief lull in executions and prosecutions of activists during Saudi Arabia's presidency of the G20 summit, that ended immediately after the event when the authorities ramped up their repression once again.
"The Saudi Arabian authorities need to realize that the best PR comes from respecting human rights. If the authorities want to be perceived differently, they should immediately and unconditionally release all those incarcerated for peacefully expressing their views, lift all travel bans and impose a moratorium on the death penalty. Foreign governments wishing to deepen their relations with Saudi Arabia should urge the authorities to address their egregious human rights record.
"Any company holding major events in Saudi Arabia must identify, mitigate or prevent any human right abuses that it may cause, contribute to or be directly linked to through its operations, products and services, including Formula 1 and its Grand Prix races."
Brazilian gymnast & Olympian introduces his boyfriend- and comes out
Oyakawa-Mariano revealed that he is in a relationship with broadcast media marketing analyst João Otávio Tasso on Instagram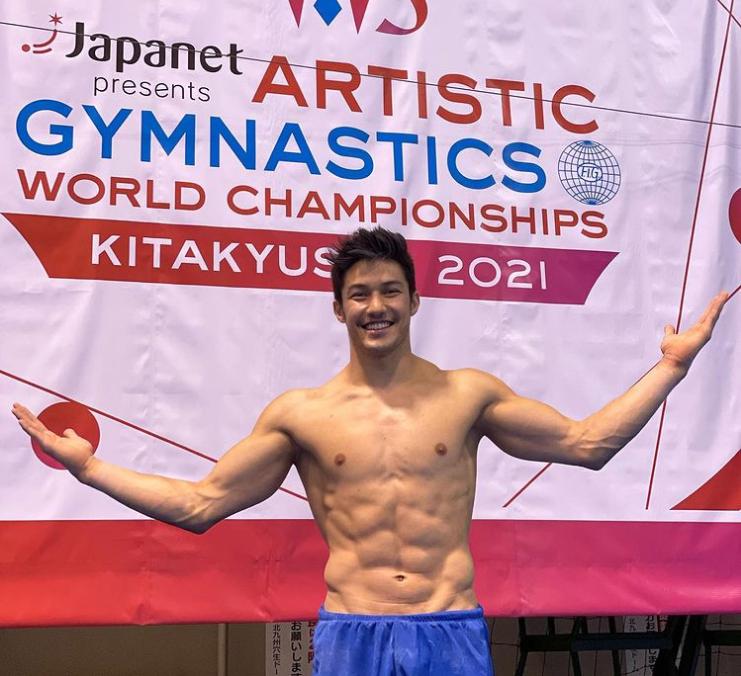 SAO PAULO – In a post to his Instagram account last month, Brazilian Olympic Bronze medalist Arthur Nory Oyakawa-Mariano introduced the world to his boyfriend, and also came out at the same time.
The 28-year-old artistic gymnast is a member of the Brazilian national team. He won the bronze medal in floor exercise at the 2016 Summer Olympics in Rio de Janeiro. Oyakawa-Mariano won the 2019 World Artistic Gymnastics Championships held in Stuttgart, Germany picking up a gold medal in the horizontal bar competition.
Writing on his Instagram post, (Translated from Portuguese) on October 29, 2021, Mariano revealed that he is in a relationship with broadcast media marketing analyst João Otávio Tasso.
"Happy Birthday to the person who freaks out with me 😅 The phrase 'in health or illness, in victory or in defeat, in joy or sadness' never quite fit. And there we are every day walking together. Thank you for always being by my side. I will always be yours."
"Congratulations João, many years of life and continue to be that amazing person 👀, even if Scorpio (always good to blame the sign). We're together."
In addition to being a professional gymnast, Oyakawa-Mariano is also an internationally signed model. In 2019, he was named the face of Philippine-based international clothing brand BENCH's men's wear campaign in Brazil and Latin America.