$2.21B in new federal funding for Ryan White HIV/AIDS program
"These funds support viral suppression that saves lives, reduces health disparities, and slows the spread of HIV"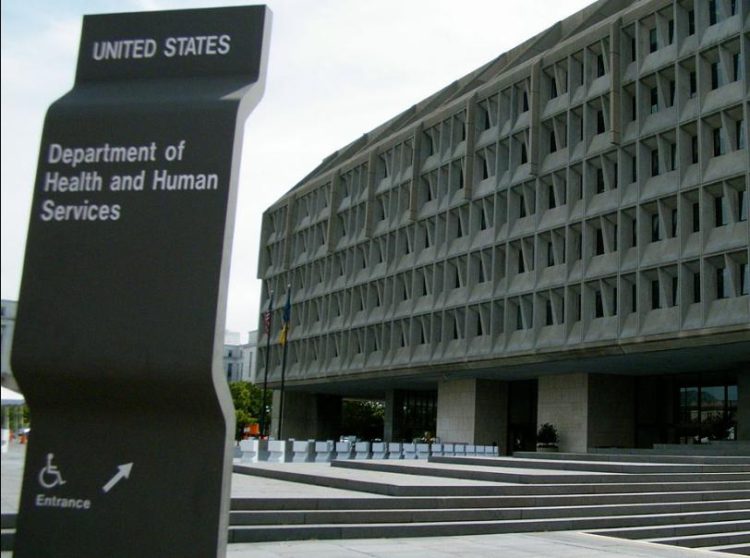 WASHINGTON – The Biden administration announced on Tuesday $2.21 billion in new funding under the Ryan White HIV/AIDS Program for cities, counties, states and local community-based organizations providing care for low-income people with HIV/AIDS.
This funding is provided under the fiscal year 2021 budget through the Health Resources & Services Administration, or HRSA, supports a comprehensive system of HIV primary medical care for an estimated 560,000 people with HIV in the United States, according to the Department of Health & Human Services.
Secretary of Health & Human Services Xavier Becerra said in a statement the funding represents the latest in efforts in three decades of the department fighting HIV/AIDS.
"These funds support viral suppression that saves lives, reduces health disparities, and slows the spread of HIV. We will continue to support the Biden-Harris Administration's goal of ending the HIV epidemic in the United States," Becerra said.
The announcement comes on the heels of HRSA's Ryan White HIV/AIDS Program awarding in March $99 million for the Ending the HIV Epidemic Initiative, which seeks to reduce new HIV transmission in the United States by 90 percent by 2030.
"Our Ryan White HIV/AIDS Program is a groundbreaking effort that has made extraordinary progress over the years toward ending the HIV epidemic in the U.S.," HRSA Acting Administrator Diana Espinosa said in a statement. "These grants support life-saving care, treatment, and medication that improves health outcomes and reduces HIV transmission to patients across the country."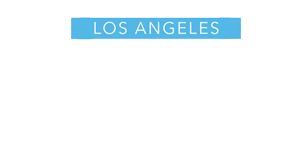 U.S. Health & Human Services rescinds Trump religious waivers
"HHS will not condone the blanket use of religious exemptions against any person including LGBTQ+ persons in taxpayer-funded programs"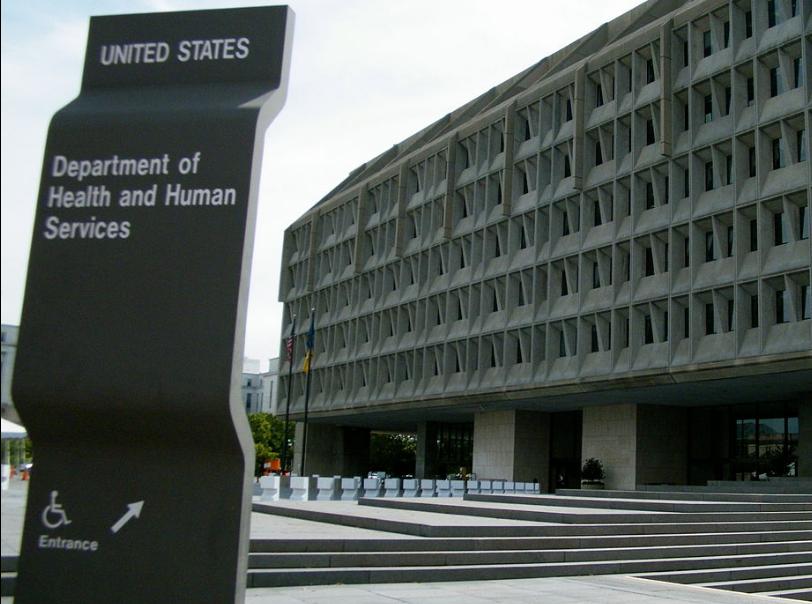 WASHINGTON – The U. S. Department of Health and Human Services (HHS) announced Thursday that it was rescinding what it categorised as "inappropriate, overly broad waivers issued by the prior Administration."
States and child welfare agencies – including States and organizations that did not make such requests – were granted exemptions from program nondiscrimination requirements in a rule that was not in effect. The LGBTQ+ community was directly impacted, especially in cases of healthcare issues.
In a press release Thursday, HHS stated that the Department was reestablishing its long-standing practice of evaluation of religious exemptions and modifications of program requirements on a case-by-case basis, as needed, and as is required by law—which was unprecedently changed in 2017 by the Trump Administration.
"HHS will not condone the blanket use of religious exemptions against any person or blank checks to allow discrimination against any persons, importantly including LGBTQ+ persons in taxpayer-funded programs." the Department said in a statement.
Under the Trump Administration, HHS issued letters to three States – South Carolina, Texas, and Michigan – along with certain child welfare agencies in those States, waiving nondiscrimination requirements based on religious objections.
The Department has now determined that these actions were inappropriate and unnecessary, given that the Trump Administration did not enforce civil rights protections in the first instance in grants and instead issued a Notice of Nonenforcement for the 2016 Grants Rule.
"The waivers are inconsistent with the Department's critical goal of combating discrimination based on religion, sexual orientation, and gender identity," the HHS statement read.
"Today's action supports the bedrock American principle and a core mission of our Department – to ensure Americans have access to quality health and human services. Our action ensures we are best prepared to protect every American's right to be free of discrimination," said HHS Secretary Xavier Becerra. "With the large number of discrimination claims before us, we owe it to all who come forward to act, whether to review, investigate or take appropriate measures to protect their rights. At HHS, we treat any violation of civil rights or religious freedoms seriously."
The Department said that it is returning to its longstanding practice of a case-by-case evaluation of requests for religious exemptions, waivers and modifications of program requirements across its components, which is demanded by the Religious Freedom and Restoration Act (RFRA).
RFRA is a federal law with which all federal agencies must comply, the statement continued adding that the Department will continue to evaluate RFRA and other religious conscience laws as these requests come forward.
"Today's action by the Department of Health and Human Services will prevent ongoing discrimination, protect religious freedom and expand civil rights and equal opportunity for LGBTQ people. The U.S. Constitution does not allow government to subsidize private entities that discriminate against us for who we are and who we love," Kierra Johnson, Executive Director of the National LGBTQ Task Force said in an emailed statement.
Bi Black man alleges abuse at ICE detention center
"White's case is not an anomaly or an exception within the system, but rather the norm- the world needs to know what's been going on"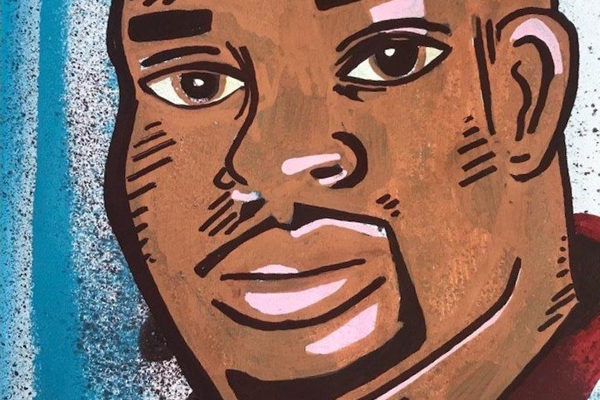 BOWLING GREEN, Va. – A bisexual Black man in U.S. Immigration and Customs Enforcement custody says he continues to suffer abuse at the Virginia detention center in which he is being detained.
Paul White has been in ICE custody at the Caroline Detention Center in Caroline County, which is roughly 70 miles south of D.C., since August 2020.
Amanda Díaz of Freedom for Immigrants, a group that seeks to end the detention of immigrants and asylum seekers, in a July 15 complaint she sent to Caroline Detention Facility Supt. Paul Perry, ICE Washington Field Office Director Matthew Munroe, Department of Homeland Security Officer for Civil Rights and Civil Liberties Katherine Culliton-González and DHS Inspector General Joseph V. Cuffari notes three specific "use of force" incidents against White.
The complaint notes three Caroline Detention Facility staffers on Nov. 5, 2020, brought White to a "rover security office" in the back of the dining hall after he complained about the quality of the food he received for dinner. White alleges one of the staffers then "grabbed" him "by his jumper collar and slammed him into the door, threatening that if he moved or said anything, he was going to kill him."
White during a Nov. 11 telephone interview from the Caroline Detention Facility told the Washington Blade that the staffer assaulted him in an area without video surveillance. White said he filed a complaint with ICE, but "nothing happened."
The complaint notes the same Caroline Detention Facility staffer who assaulted White last November "approached" him "in his dorm" on Feb. 10 and asked to speak to him." White, according to the complaint, "refused" and the staffer "then asked to speak to him in the library, where [White] was under the impression that there were no cameras."
The complaint says White "was afraid to go with" the staffer "to a place with no cameras and refused again." The staffer then "put everyone in the dorm on lockdown and put [White] in segregation and charged him with "approaching" the staffer "in a threatening manner." White, according to the complaint, returned to his dorm after the charge was dismissed.
The complaint states a Caroline Detention Facility staffer on May 10 "handcuffed my client and dragged him across the floor on his knees" after White challenged new rules about where detainees could sit in the dining hall.
"I was cuffed because I refused to walk because I was wrongfully targeted and I was like I'm not going to walk," White told the Blade. "He started dragging me on the ground."
White said the staffer then threatened to mace him.
"He pulled his mace out, had it over my face and threatened me if I don't get up and walk, he was going to mace me," said White. "I turned to him and I was like, 'I'm in cuffs and you're going to mace me.'"
White said the next morning he took 10 600 mg Ibuprofen pills in an attempt to die by suicide. White told the Blade that Caroline Detention Facility staffers placed him into an isolation cell, and the pills were among the personal belongings he said they brought to him.
"I was just tired of the abuse that I've been suffering by the hands of this facility and ICE," said White. "I felt like I was worthless and I just wanted to end the pain."
White described to the Blade another incident in which he said an ICE officer took his blankets and bedsheets away from him after he questioned why they demanded he get out of bed.
"They say we can't be under our covers from 6:30 a.m. to 6:30 p.m.," said White. "I told him that's punishment and this is not prison, and he still went ahead and did it."
White said he didn't get his "stuff back until" 7 p.m. White told the Blade he reported the incident to both ICE and Caroline Detention Facility staffers, but "they did nothing about it."
Freedom for Immigrants, the National Lawyers Guild's National Immigrant Project and the Free Them All VA Coalition on Aug. 31 filed a separate complaint with Culliton-González on behalf of White and 18 other people who are currently in ICE custody at the Caroline Detention Facility or were previously held there.
"Since April 2021, we have received reports from these 19 individuals being held at Caroline Detention Facility who have called the Freedom for Immigrants (FFI) National Immigration Detention Hotline and individual advocates to report that they have suffered from physical and verbal abuse, contaminated food, denials of right to practice religion, medical neglect, denial of disability accommodations, unsanitary conditions, phone access restrictions, solitary confinement and/or COVID-19 negligence," reads the complaint. "These reports demonstrate a pattern and practice of ongoing and blatant violations of the 2011 ICE Performance-Based National Detention Standards, with which Caroline Detention Facility is required to comply per their contract with ICE."
White told the Blade that he tested positive for COVID-19 last November. He said he is now vaccinated, but stressed facility staffers don't wear face masks and don't properly clean the detention center.
White also said he had a "mental breakdown" a few weeks ago and a Caroline Detention Facility staff person told him "you need to speak with me first" when he asked to speak with a mental health professional and an ICE officer.
"I said, 'No, you're not mental health and you're not ICE," said White, recalling what he said he told the staff person. "He told me that I'm in his jurisdiction. I said jurisdiction. I said man, listen, you're not going to put no cuffs on me like the last time you did and dragged me."
White told the Blade that he was eventually allowed to see a mental health professional in the infirmary, but the Caroline Detention Facility staffer nevertheless wrote him up and placed him in segregation. White said he was found not guilty, but the staffer who filed the complaint against him later threatened him.
"The captain looked at me and said I was lucky because if it were him he would have hurt me," said White.
White also told the Blade that his overall physical health has deteriorated since he arrived at Caroline Detention Facility.
White fears deportation to 'homophobic' homeland
White is from a country that he asked the Blade not to identify, but he said consensual same-sex sexual relations remain criminalized there.
He arrived in the U.S. in 2001 after his mother sponsored him for a green card.
White lived in New York for several years. He worked as a cable company technician before he began an entertainment company and opened a restaurant. White, who has a daughter, moved to Henrico County, Va., in 2012.
He said he was arrested in Chesterfield County, Va., but did not tell the Blade why.
"Basically, as a Black man I was targeted and the justice system basically sent me to prison," said White.
White has asked the U.S. to grant him protection under the U.N. Convention against Torture due to the persecution he said he would suffer in his home country because of his sexual orientation.
An immigration judge in May ruled against White.
White appealed the ruling to the Virginia-based Board of Immigration Appeals, but it dismissed his case last week.
"Mr. White is currently exploring options to continue pursuing his case," White's former attorney, Leanne Gale, told the Blade in an email.
White told the Blade he is "pretty much scared to my gut" about being deported to his home country.
"I'm going back to a country that I left 20 years ago and I have no financial support," he said. "Basically, I have to go back to the same place where they're waiting for me, that I'm going to be harmed."
White further described his country as "homophobic."
"The laws stated that if you're gay or lesbian, you're supposed to be locked up and persecuted," he said. "I see guys got killed, burned and beaten with car tires. I've heard of people who got shot and the police's not going to do nothing about it … the communities govern themselves. When you're been exposed as being gay, lesbian or bisexual, even your mom, your dad, your cousins, your uncles, they're all against you and you potentially might not be killed by a stranger. You might be killed by your own parents."
ICE 'has zero tolerance for all forms of abuse'
ICE spokesperson James Covington in a statement he sent to the Blade on Monday did not specifically comment on White's allegations. Covington, however, stressed ICE "has zero tolerance for all forms of abuse, assault, or neglect against individuals in the agency's custody. Furthermore, ICE practices strict adherence to all federally mandated COVID-19 protocols at all of our facilities."
"ICE focuses on prevention and intervention with specific requirements for detainee supervision, classification, and background checks for staff and contractors," said Covington. "Moreover, ICE works extensively to ensure that all detainees are aware of how to make an allegation of abuse or assault, that allegations are treated seriously, that detainees are protected and provided all required services, and that thorough investigations are completed. The agency has implemented policies and procedures to establish an environment where staff and detainees are encouraged and feel comfortable reporting allegations and do not face any retaliation for bringing to light concerning behavior. ICE and facility staff receive specialized training to appropriately respond to all allegations in a professional and timely manner."
White in a follow-up statement to the Blade said he has "not personally seen any investigation" done in response to his complaints.
"I tried to press charges and they wouldn't help me," he said. "They do not take any of our complaints seriously."
LGBTQ immigrant groups rally behind White
The Queer Detainee Empowerment Project, the Black LGBTQIA+ Migrant Project and La ColectiVA have launched a campaign that urges ICE to release White. The groups have also been adding money to White's commissary account at the Caroline Detention Facility.
Uchechukwu Onwa, co-director of the Queer Detainee Empowerment Project, spent three months in ICE custody in Atlanta in 2017 after he arrived in the U.S. from Nigeria. Onwa on Tuesday told the Blade during a telephone interview that he is "not surprised" by White's allegations.
"This is something that we see happen a lot with immigrant communities, but also it's happened more within the LGBTQ immigrant community and then being Black as well, so this is all linked to anti-Blackness, xenophobia and racist attack," said Onwa.
June Kuoch, a Queer Detainee Empowerment Project organizer, agreed.
"Mr. White's case is not an anomaly or an exception within the system, but rather the norm," they said.
"As a Black, bisexual man, Mr. White has been the target of escalated abuse and violence while in detention," Díaz told the Blade in a statement.
She added White "continues to resist, organize and advocate for the release of himself and others despite ICE continuing to target him."
"His leadership and willingness to speak out in the face of ongoing abuse is a salient reminder that no matter where someone came from or who we are, everybody's life is of value and worthy of justice, safety, and dignity," said Díaz.
White told the Blade "the world needs to know what's been going on behind these walls when we've been detained."
"Through my story they can understand and know that ICE itself they have been violating the (U.N.) Convention against Torture, and this is what they've been doing," he said. "They've been torturing us mentally, and sometimes physically."
State Department to issue passports with 'X' gender marker
Special LGBTQ rights envoy celebrates 'significant step'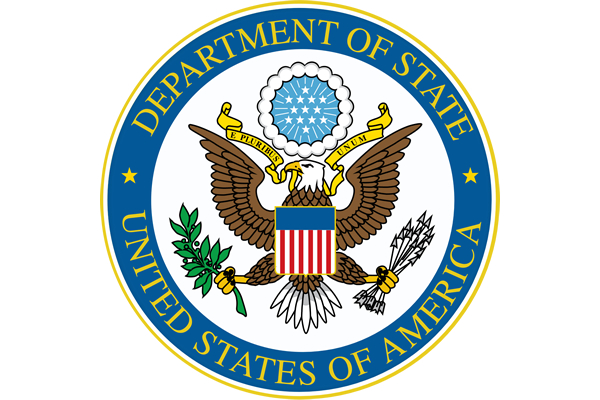 WASHINGTON — The State Department on Wednesday is expected to issue the first U.S. passport with an "X" gender marker.
Jessica Stern, the special U.S. envoy for the promotion of LGBTQ rights abroad, on Tuesday told the Los Angeles Blade and the Associated Press during a conference call the State Department will initially issue a gender-neutral passport to one person.
Stern said the State Department will begin "offering the 'X' gender marker option to routine passport applicants" in early 2022. A State Department official said the delay is necessary because the U.S. Office of Management and Budget needs to approve "the required form updates."
Secretary of State Antony Blinken in June announced the State Department will allow passport applicants to "self-select their gender as 'M' or 'F'"
People who identify as intersex, non-binary or gender non-conforming can choose a gender-neutral gender marker for their passports and Consular Report of Birth Abroad, a document that confirms an American who was born overseas is a U.S. citizen. The new policy that Blinken announced in June no longer requires "medical certification if an applicant's self-selected gender does not match the gender on their other citizenship or identity documents."
"Offering a third gender marker is a significant step towards ensuring that our administrative systems account for the diversity of gender identity, gender expression and sex characteristics," said Stern during the conference call. "Because people do not always fit within a male or a female designation, it doesn't benefit anyone to have inconsistencies between people and systems."
Stern added passports with an "X" gender marker will "reflect the true gender of the passport holder and make people safer, hopefully by reducing the likelihood of dehumanizing harassment and mistreatment that so often happens at border crossings when a person's legal documentation does not correspond with their gender expression."
"When a person obtains identity documents that reflect their true identity, they live with greater dignity and respect," said Stern.
The State Department's announcement comes a day after it publicly acknowledged Intersex Awareness Day, which commemorates the world's first-ever intersex rights protect that took place in Boston in 1996.
Dana Zzyym, an intersex U.S. Navy veteran who identifies as non-binary, in 2015 filed a federal lawsuit against the State Department after it denied their application for a passport with an "X" gender marker. The State Department official with whom the Blade spoke on Tuesday declined to say whether Zzyym is the first person who will receive a gender-neutral passport in the U.S.
"The department does not generally comment on individual passport applications due to privacy considerations," said the official.
Lambda Legal, which represents Zzyym, in a press release said their client on Wednesday received a passport with an "X" gender marker.
"I almost burst into tears when I opened the envelope, pulled out my new passport, and saw the 'X' stamped boldly under 'sex,'" said Zzyym in the press release. "I'm also ecstatic that other intersex and non-binary U.S. citizens will soon be able to apply for passports with the correct gender marker. It took six years, but to have an accurate passport, one that doesn't force me to identify as male or female but recognizes I am neither, is liberating."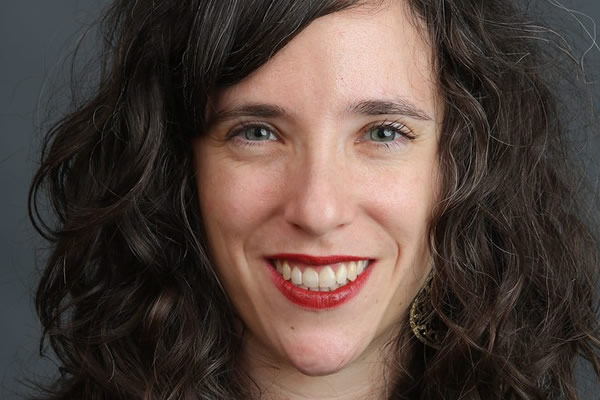 President Biden in February signed a memorandum that committed the U.S. to promoting LGBTQ rights abroad.
The White House in June named Stern, who had previously been the executive director of OutRight Action International, a global LGBTQ advocacy group, to her position. Stern said the issuance of passports with "X" gender markers demonstrates the Biden administration's commitment to LGBTQ rights.
"I am proud that the United States seeks to protect and promote the human rights of LGBTQI+ persons globally and this is an excellent example of leading by example," said Stern.
Canada, Australia, New Zealand and Argentina are among the handful of other countries that issue gender-neutral passports.
The State Department official said their colleagues have "been coordinating with Canada and New Zealand on best practices as we work towards this goal, based on their experiences." They said the State Department has also "coordinated with several LGBTQI+ organizations, both directly and through the White House Domestic Policy Council, throughout this process."