Remembering Matthew Shepard on this 23rd anniversary
Twenty-three years ago a hate crime would change a nation and jumpstart a movement among younger LGBTQ people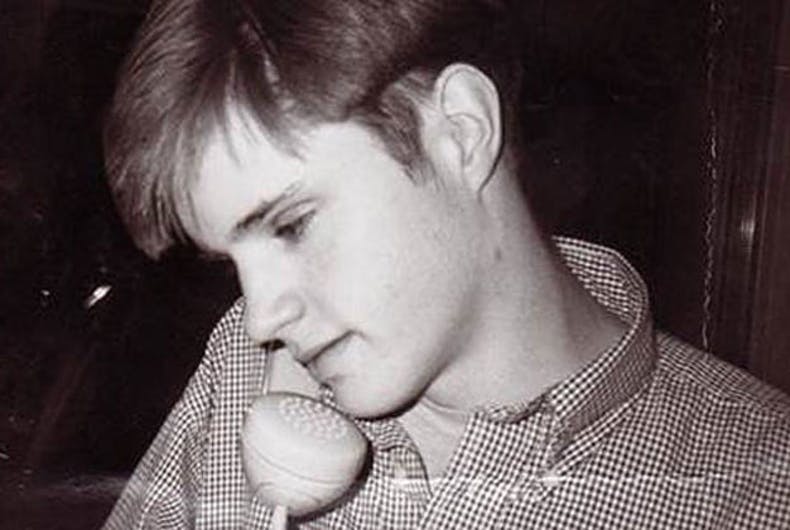 LARAMIE – Twenty-three years ago this Wednesday evening, a University of Wyoming freshman left the Fireside Lounge & Bar in downtown Laramie just after midnight and was found hours later tied to a fence outside of town badly beaten and left to die. The reason for the attack was simply because he was gay.
There are relatively few people over the age of thirty-five who haven't heard of that young student as his murder shocked the nation. Matthew Shepard, 21, who died six days later on October 12, 1998, became the iconic symbol for those devoted to the cause to stop the hatred and anti-LGBTQ animus.
Led by his grieving parents, Dennis and Judy Shepard along with their surviving son Logan who as a family created a foundation in his name, a movement took off to raise awareness to prevent future hate crimes and culminated with The Matthew Shepard and James Byrd Jr. Hate Crimes Prevention Act passed by Congress on October 22, 2009, and signed into law by then President Barack Obama on October 28, 2009.
Yet, there are those younger than thirty-five, especially under the age of twenty-eight who may only be vaguely aware of Shepard's story. Others will recognise his image but in an 'iconic pic' mode, and then many others not at all.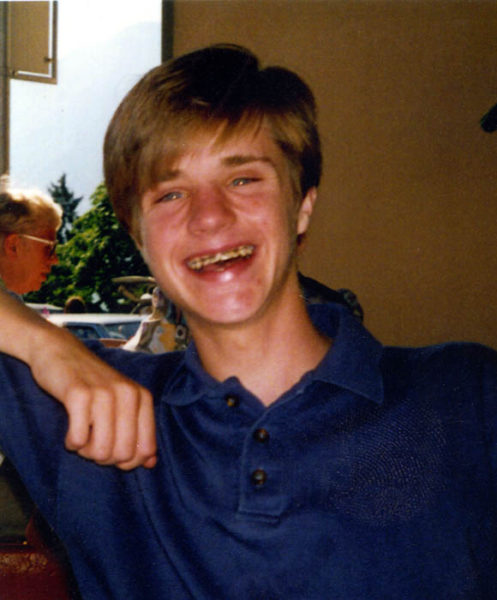 Shepard died in an era where the LGBTQ community had lost many to the scourge of the AIDS pandemic- in fact he himself was positive. Same-sex marriage had been banned by the federal defence of marriage act, and open LGBTQ military service was also banned by the 'Don't Ask-Don't Tell' policy.
It was an era that most states had laws prohibiting private homosexual activity, sodomy, and oral sex between consenting adults until the 2003 Supreme Court decision Lawrence v Texas which ruled those laws were unconstitutional.
A young LGBTQ person born that year, now two decades later enjoying a greater sense of freedom to be themselves, especially as evidenced by the plethora of LGBTQ people interacting on social media platforms such as Instagram, Tik-Tok, Snapchat, and Discourse- may not realise that in great part that freedom was in part due to Shepard's death resulting from the activism of a distraught and angered LGBTQ community afterwards.
It is no small irony that his mother Judy noted in a conversation with Emmy Award winning filmmaker Michele Josue in her 2014 film, 'Matt Shepard is a friend of mine'; "One of Matt's greatest legacies is a generation of advocates."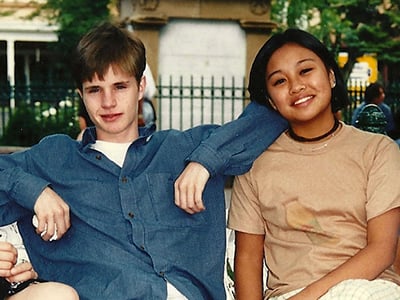 Yet there is the fact that LGBTQ people are still very much at risk of experiencing the hatred that Shepard faced. In fact in the case of Transgender people especially Black or Latinx, that hatred can have lethal consequences.
Shepard is more than just an icon of LGBTQ history or symbolic of the gains made since his murder, he is also a consistent warning that hatred must be addressed in all forms and erased from the lexicon of the American nation in order to achieve full equality.
It is true that great gains have been made, but at great cost. For these reasons remembering Matthew Shepard is an imperative.
Chasten Buttigieg calls out homophobic commenter who gets fired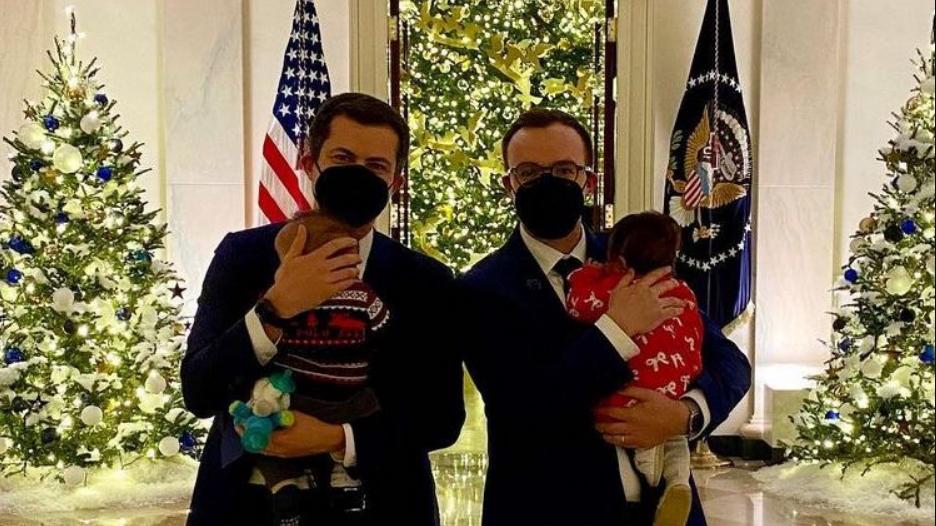 WASHINGTON – Chasten Buttigieg, the husband of Transportation Secretary Pete Buttigieg, took to Instagram to call out a user who left a homophobic comment on Buttigieg's New Year's photos.
Over the weekend, Buttigieg posted a family photo with his husband and their two children, Joseph August and Penelope Rose.
"2021 brought with it many challenges, but it also gave us a lot to be grateful for," Buttigieg wrote. "#HappyNewYear, friends. Here's to a peaceful and joyful 2022!"
Though most of the comments the post received were positive, one commenter, identified as Andre Kravchenko, said: "Someone gave these [censored] kids??? Holy [censored.]" 
Buttigieg, who censored some of Kravchenko's words, decided to respond to the comment by posting it on his Instagram story.
"In the year 2022, you'd think these people would be wise enough to post their homophobia from an alt account, not one easily connected to their job," he wrote. "Rather embarrassing for @AmericanHomes4Rent, a company that claims to be an equal housing provider and one that's 'building a culture of inclusion and belonging.' I worry for your tenants."
Kravchenko is a former employee of the real estate company American Homes 4 Rent.
The company took to Instagram, saying: "We were saddened to learn that a former employee—or someone using their account—recently posted an offensive comment aimed at @ chasten.buttigieg and @pete.buttigieg."
"We want to clarify that, despite this individual's outdated LinkedIn account information, they have not been employed by our company for 5+ years, and further do not represent our beliefs and policies," the statement added." We do not approve of nor do we condone discriminatory language or behavior."
Buttigieg made a second post to his story with a screenshot of a comment from Skyline Properties in Seattle, Washington, where Kravchenko was an independent contractor. 
"To all who are posting," Skyline Properties wrote. "Skyline could not possibly know what 1,200 of our independent contractors could be doing at any given moment. There is no way on gods green earth that you, me air anyone else could know in advance what someone might think or post. Now that I am aware of the post I will have a conversation with the broker. Thank our for letting me know. Scott Hotes. Skyline."
Buttigieg responded: "This defensive response tells us exactly how that 'conversation' is going to go."
Skyline Properties updated Instagram followers Tuesday with a post announcing that they fired Kravchenko after having a conversation with him regarding the comment.
"After spending time to properly review the comments made by this individual, we have found that this was not some fluke, mistake, or hacking situation, and have promptly FIRED him from Skyline Properties," the company said.
They added: "That being said, we would like to sincerely apologize to the Buttigieg family and the LGBTQ+ community for any harm that came from the bigotry of this individual. We do not tolerate ANY hate speech of any kind, nor do we have a place for ANY brokers who participate in such hateful behaviors. We must be as clear as possible when we say we have zero tolerance towards this behavior."
In memoriam: Remembering LGBTQ+ lives gone in 2021
Activists, artists, and politicos who changed the world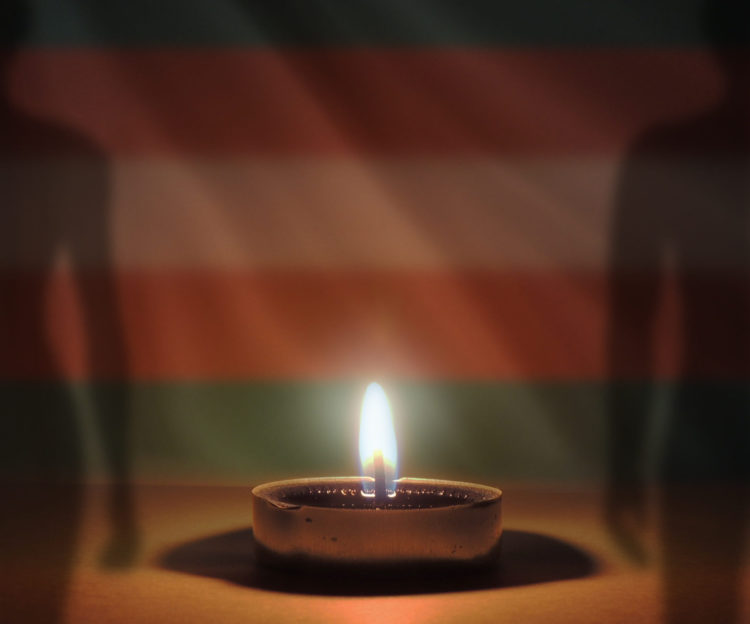 LOS ANGELES – The many acclaimed LGBTQ+ people and allies who died in 2021 include:
Laura Weinstein, a  transgender activist in Colombia died on Jan. 2 four days after she was hospitalized with difficulty breathing. She was director of Fundacion Grupo de Accion y Apoyo a Personas Trans (GATT), a trans rights group. 
Siegfried Fischbacher, the magician, who with the late Roy Horn, performed in Las Vegas as Siegfried & Roy, died on Jan. 13 at 81 from pancreatic cancer. 
Bob Avian, a choreographer, director and producer died at 83 in Fort Lauderdale, Fla. from cardiac arrest on Jan. 28. With his frequent collaborator, Avian worked with some of Broadway's most well-known and longest-running shows, including "A Chorus Line."
Sophie Xeon, a.k.a. Sophie, a transgender producer and performer whose music was known as hyperpop, died on Jan. 30 in Athens at 30 after an accident.
Cloris Leachman, the Academy and Emmy Award-winning actress who performed in numerous movies and TV shows from "The Last Picture Show" to "Young Frankenstein" to "The Mary Tyler Moore Show," died at 94 at her Encinitas, Calif. home.
Joseph Sonnabend, a physician who helped to establish the AIDS Medical Foundation (now Amfar), died at 88 on June 24 in a London hospital from complications from a heart attack.
Carmen Vazquez, a force in the world of LGBTQ rights died on Jan. 27 in Brooklyn at 72 from complications of COVID-19.
Sandie Crisp, a.k.a. the Goddess Bunny, a transgender actress, model and muse to West Hollywood's avant garde, died on Jan. 27 at a Los Angeles hospital at 61 from COVID-19.
Lawrence Ferlinghetti, the acclaimed poet, who published gay poet Allen Ginsberg's groundbreaking work "Howl," died on Feb. 22 at his San Francisco home at 101.
James Levine, the Metropolitan Opera maestro and acclaimed conductor, died at 77 on March 9 at his Palm Springs, Calif. home. In 2018, the Met fired him after investigating allegations of sexual improprieties.
Robina Asti, a World War II veteran, mutual fund executive and oldest active flight instructor, died at 99 in her daughter Coca Astey's home. Asti, who transitioned in the 1970s and had lived as a woman for four decades, applied for survivor benefits from the Social Security Administration after her husband died in 2012. Her application was denied. Asti, represented by Lambda Legal, successfully fought against this. As a result of her advocacy, the rules regarding survivors benefits were changed.
Jimmy Gamonet de los Heros, resident choreographer of Miami City Ballet, before he became director of the National Ballet in Peru, died on Feb. 26 at 63 at a Lima hospital from COVID-19.
John Stephen Hunt, writer and global rights activist died at 85 in Chicago.
Pat Collins, a Tony Award-winning lighting designer, died on March 21 at her Branford, Conn., home at 88 from pancreatic cancer.
Judge Paul G. Feinman, the first openly gay judge to be appointed to New York State's highest court, the Court of Appeals, died on March 31 at 61 in a Manhattan hospital from acute myeloid leukemia.
Allen Jesse Carroll, who owned bars and nightclubs in Washington, D.C., including lesbian bar Phase 1 and gay nightclub Ziegfeld's-Secrets, died at 79 on April 14 from heart failure.
Alber Elbaz, acclaimed fashion designer whose celeb clients included Meryl Streep, died at 59 from COVID-19, on April 24 in Paris.
Paul Kellogg, who led the Glimmerglass Opera in Cooperstown, N.Y. and, later, simultaneously, led the New York City Opera died at 84 in a Cooperstown hospital on April 28.
Alix Dobkin, the folk singer who celebrated lesbians and made the iconic 1973 album "Lavender Jane Loves Women," died at 80 on May 19 from a brain aneurysm and a stroke at her Woodstock, N.Y. home.
Kay Tobin Lahusen, gay rights activist and photographer, died at 91 on May 26 in West Chester, Pa.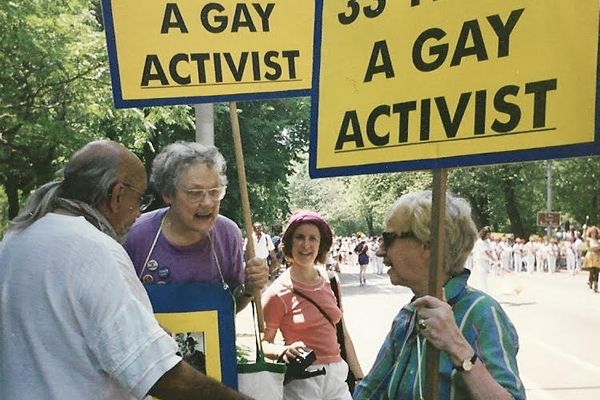 Rusty Warren, a 1960s comedian, called a godmother of the sexual revolution, died on May 25 at 91 from chronic obstructive pulmonary disease at a caregiver's home in Lagura Hills, Calif.
Douglas S. Cramer, who produced "Dynasty" and other popular TV shows, died at 89 from kidney failure at his Martha's Vineyard home on June 4.
Madeline Davis, the first openly lesbian delegate to a national political convention (the Democratic 1972 convention) died on April 28 at 80 from complications from a stroke at her Amherst, N.Y. home.
Richard J. Meislin, a New York Times editor and journalism pioneer, died at 68 from Merkel cell carcinoma at a Manhattan hospital on June 25.
Paul Huntley, for decades the hair stylist and wig designer for Broadway stars from Carol Channing to Alan Cumming, died at 88 in London on July 9.
Mat George, co-host of the podcast "She Rates Dogs," died at 26 in Los Angeles on July 17. He was hit and killed by a car.
Gil Wechsler, who designed the lighting for more than 100 Metropolitan Opera productions, died at 79 from dementia on July 9 at a Warrington, Pa. memory-care facility.
Sally Miller Gearhart, a prominent LGBTQ rights activist, died July 14 at 90 in Ukiah, Calif.
Louise Fishman, an artist whose work expressed her feminist, lesbian and Jewish identity, died on July 26 in Manhattan at 82.
James Hormel, America's first openly gay ambassador (to Luxembourg under President Bill Clinton), died at 88 in San Francisco on Aug. 13.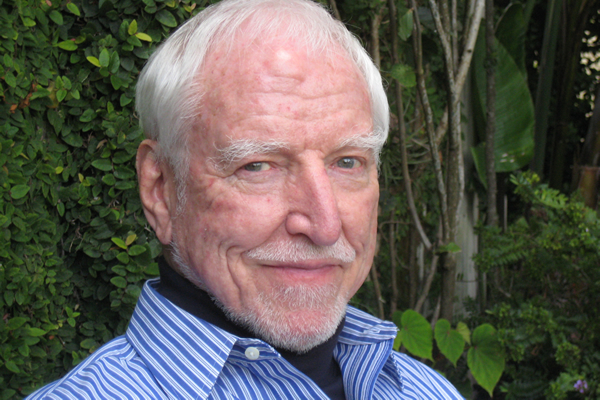 Barbara Kannapell, a renowned deaf activist, died at 83 from complications from hip surgery on Aug. 11 in Washington, D.C.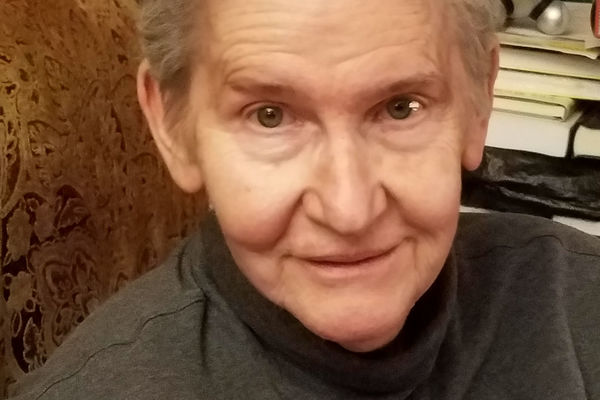 Saleem Kidwai, co-editor of the groundbreaking anthology "Same-Sex Love in India: Readings from Literature and History," died at 70 at a Lucknow, India hospital on Aug. 30.
Carl Bean, 77, a minister and AIDS activist died in a Los Angeles hospice on Sept. 7. He helped make the 1970s Motown hit "I Was Born This Way" into a gay Pride anthem.
George Malkemus, who helped Manolo Blahnik's shoe designs to become known worldwide, died on Sept. 16 from cancer at 67 at his Manhattan home.
Tommy Kirk, child star of "Old Yeller" and other Disney movies, died at 79 at his Las Vegas home on Sept. 28.
Ganga Stone, who co-founded God's Love We Deliver, an organization that delivers meals to people homebound with AIDS and other diseases, died at 79 on Sept. 29 in a Saratoga Springs, N.Y. health care facility
Marcia Freedman, the first American-born woman to serve in Israel's Parliament, known as the Knesset, died from renal and heart disease at 83 on Sept. 21 at her Berkeley, Calif. home.
Brian Carney, Blade TV and film critic, died at 58 from complications associated with congestive heart failure and advanced kidney disease on Jan. 28.
Stephen Karpiak, a pathbreaking researcher who advocated for elders with AIDS and against ageism, died from kidney damage from an infection at 74 on Oct. 16 at Manhattan hospital.
Elaine Romagnoli, a fixture of New York nightlife and creator of the lesbian bars Bonnie & Clyde's, the Cubby Hole and Crazy Nanny's, died at 79 on Oct. 28 at her Manhattan home.
Etel Adnan, an acclaimed Lebanese American writer and artist, died at 96 in Paris on Nov. 14.
Scott Robbe, 66, a progressive activist and TV-film-stage producer, died in hospice care at his sister's Hartford, Wisc. home on Nov. 21. He was a prominent founding member of two New York City direct action groups: ACT UP and Queer Nation.
Stephen Sondheim, 91, the acclaimed, award-winning composer – one of the most notable composers of the 20th century – died on Nov. 26 at his Roxbury, Conn. home. His many musicals include: "Company," "Follies" and the Pulitzer Prize-winning "Sunday in the Park with George."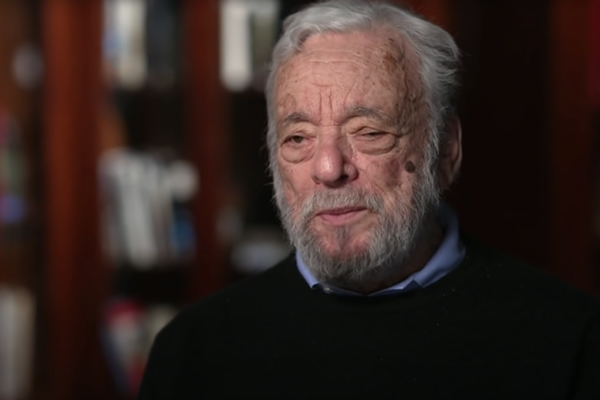 Adolfo Sardina (a.k.a. Adolfo), the fashion designer who won worldwide fame for dressing Nancy Reagan, died at 98 at his Manhattan home on Nov. 27.
Stu Rasmussen, 73, the first openly transgender mayor in America, died on Nov. 17 from prostate cancer at his home in Silverton, Ore. where he served as mayor for two terms.
Antony Sher, a British actor acclaimed for his interpretations of Shakespeare, died at 72 on Dec. 2 from cancer his Stratford-upon-Avon, England home.
Marie-Claire Blais, an acclaimed French Canadian novelist, often compared to Virginia Woolf, died at 82 on Nov. 30 at her Key West, Fla., home.
Venus Thrash, a nationally acclaimed Black, lesbian, Washington, D.C. poet, who wrote her first poem when she was in first grade, died at 52 on June 19 from heart disease at the MedStar Washington Hospital in D.C.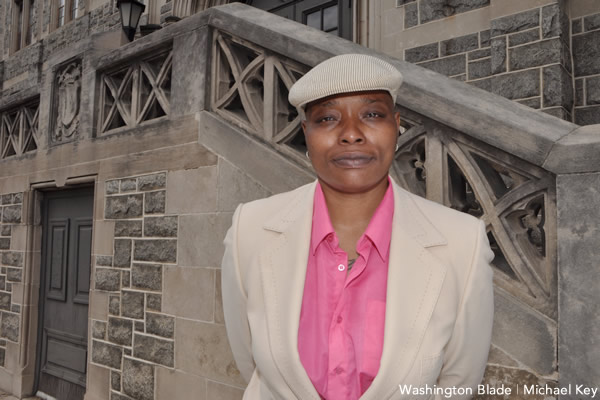 Linda Lopez McAlister, a philosopher and founder of the feminist journal "Hypatia," died at 82 from heart failure at her Albuquerque on Nov. 9.
bell hooks, the trailblazing Black feminist writer whose groundbreaking work focused on race, class, gender, justice and discrimination, died at 69 from end-stage renal failure at her Berea, Ky., home on Dec. 15.
Archbishop Desmond Tutu, a key ally for LGBTQ+ equality dies at 90
"People are penalised solely on the basis of their sexual orientation- I oppose such injustice with the same passion I opposed apartheid"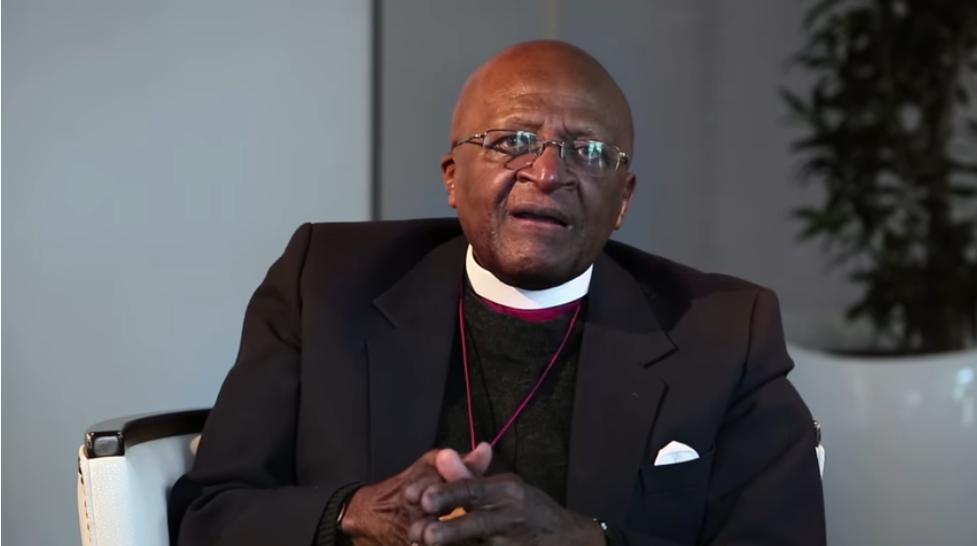 CAPE TOWN, South Africa – The Reverend Archbishop Emeritus Desmond Tutu, who had compared anti-LGBTQ+ laws & violence to the apartheid laws and violence of his native South Africa, died early Sunday in Cape Town. He was 90.
Tutu, who won the 1984 Nobel Peace Prize for his impassioned campaign against apartheid in South Africa while Nelson Mandela languished in prison, was a moral beacon not only in the deeply troubled South African nation but became a respected beacon and a tireless advocate for human rights around the globe.
Tutu's human rights work led to prominent honors and global recognition. In 2009, then U.S. President Barack Obama awarded him the nation's highest civilian award, the Presidential Medal of Freedom.
The outspoken Tutu was considered South Africa's conscience by both its Black and white citizens, an enduring testament to his faith and spirit of reconciliation in that divided nation.
The apartheid system in South Africa was ended through a series of negotiations between 1990 and 1993 and through unilateral steps by F.W. de Klerk, the president of South Africa. The negotiations resulted in South Africa's first non-racial election, which was won by the African National Congress, after which Tutu managed to irritate the ANC government that took power as much as he had angered the apartheid regime previously.
As a ranking prelate in the Anglican communion (church), the Archbishop worked for universal suffrage, equal rights for women, and pressed hard for the recognition for full equality of LGBTQ+ people.
Tutu who had pressed for equal access for LGBTQ+ people, participating in the United Nations Free and Equal campaign, the international body's global campaign against homophobia and transphobia, in a recorded video said;
"I have to tell you, I cannot keep quiet when people are penalised for something about which they can do nothing.
"First, gender. When women are excluded, just simply and solely because they are women.
"But more perniciously, more ghastly, is the fact that people are penalised, killed, all sorts of ghastly things happen to them, simply, solely on the basis of their sexual orientation.
"I oppose such injustice with the same passion that I opposed apartheid."
"If God, as they say, is homophobic, I wouldn't worship that God."

Archbishop Emeritus Desmond Tutu
When Tutu's daughter, Mpho Tutu van Furth, who had followed her father into the ministry, married her long-term Dutch girlfriend, Marceline van Furth, in a small private ceremony in the Netherlands, the church announced that it was stripping her of her position as a priest in the Anglican communion.
Tutu van Furth's marriage to Dutch pediatric infectious disease scientist Marceline van Furth, also was her first public acknowledgement of her sexual orientation. Tutu van Furth had previously been married to a man with whom she had two children.
In a June 2016 interview with the BBC, Tutu van Furth said;
"My marriage sounds like a coming out party," she explained. "Falling in love with Marceline was as much as a surprise to me as to everyone else."
Asked about the revocation of her minster's credentials she said; "It was incredibly sad for me. A few years ago I celebrated the Eucharist with my father… and now to be in a position that I cannot serve at the alter with him… I was surprised by how much it hurt," she added.
Tutu van Furth, along with the rest of the global LGBTQ+ community has had the uncompromising support of her father.
"I would refuse to go to a homophobic heaven. No, I would say sorry, I mean I would much rather go to the other place," Tutu said at the launch of the Free and Equal campaign. "I would not worship a God who is homophobic and that is how deeply I feel about this," the Archbishop added.
In a statement released Sunday, South Africa's President Cyril Ramaphosa expressed his heartfelt condolences to Mam Leah Tutu, the Tutu family, the board and staff of the Desmond and Leah Tutu Legacy Foundation, the Elders and Nobel Laureate Group, and the friends, comrades and associates nationally and globally of the iconic spiritual leader, anti-apartheid activist and global human rights campaigner:

"Desmond Tutu was a patriot without equal; a leader of principle and pragmatism who gave meaning to the biblical insight that faith without works is dead.

"A man of extraordinary intellect, integrity and invincibility against the forces of apartheid, he was also tender and vulnerable in his compassion for those who had suffered oppression, injustice and violence under apartheid, and oppressed and downtrodden people around the world.

"As Chairperson of the Truth and Reconciliation Commission he articulated the universal outrage at the ravages of apartheid and touchingly and profoundly demonstrated the depth of meaning of ubuntu, reconciliation and forgiveness.

"He placed his extensive academic achievements at the service of our struggle and at the service of the cause for social and economic justice the world over.

"From the pavements of resistance in South Africa to the pulpits of the world's great cathedrals and places of worship, and the prestigious setting of the Nobel Peace Prize ceremony, the Arch distinguished himself as a non-sectarian, inclusive champion of universal human rights.

"In his richly inspiring yet challenging life, Desmond Tutu overcame tuberculosis, the brutality of the apartheid security forces and the intransigence of successive apartheid regimes. Neither Casspirs, teargas nor security agents could intimidate him or deter him from his steadfast belief in our liberation.

"He remained true to his convictions during our democratic dispensation and maintained his vigour and vigilance as he held leadership and the burgeoning institutions of our democracy to account in his inimitable, inescapable and always fortifying way.

"We share this moment of deep loss with Mam Leah Tutu, the Archbishop's soulmate and source of strength and insight, who has made a monumental contribution in her own right to our freedom and to the development of our democracy.

"We pray that Archbishop Tutu's soul will rest in peace but that his spirit will stand sentry over the future of our nation."
The White House released a statement from President Joe Biden and First Lady Dr. Jill Biden reacting to the news of Tutu's death:
"On this morning after Christmas, we are heartbroken to learn of the passing of a true servant of God and of the people, Archbishop Desmond Tutu of South Africa.

We were blessed to spend time with him on several occasions over the past many years. His courage and moral clarity helped inspire our commitment to change American policy toward the repressive Apartheid regime in South Africa. We felt his warmth and joy when we visited him during the 2010 World Cup that celebrated the diversity and beauty of his beloved nation. And, just a few months ago, we joined the world in celebrating his 90th birthday and reflecting on the power of his message of justice, equality, truth, and reconciliation as we confront racism and extremism in our time today.

Born to a school teacher and a laundress and into poverty and entrenched racial segregation, Desmond Tutu followed his spiritual calling to create a better, freer, and more equal world. His legacy transcends borders and will echo throughout the ages.

On behalf of the Biden family, we send our deepest condolences to his wife Leah and their children, grandchildren and great-grandchildren. And on behalf of the people of the United States, we send our deepest condolences to the people of South Africa who are mourning the loss of one of their most important founding fathers.

May God bless Archbishop Desmond Tutu."
********************
In this video released by the Free & Equal campaign, Archbishop Emeritus Desmond Tutu calls for an end to punishing people because of who they are or whom they love, saying "I oppose such injustice with the same passion that I opposed apartheid." Free & Equal is the United Nations campaign for LGBT equality.
Desmond Tutu calls for a world that is Free & Equal