"The Snapchat Generation" runs for office
The tool offers an in-app portal designed to help walk users through the complexities of launching a political campaign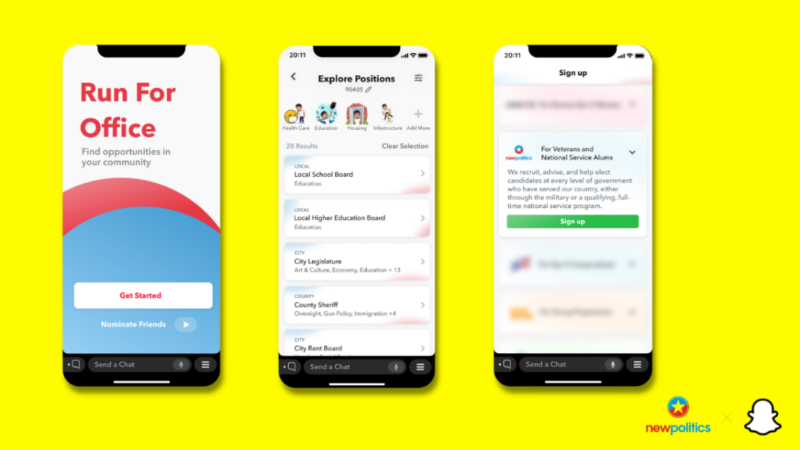 By Gabe Fleisher | WASHINGTON – Snapchat isn't just for disappearing photos anymore. The popular app, once known for its inherently ephemeral nature, is now attempting to make a long-lasting impact on the political stage. 
Tuesday morning, Snap unveiled a new tool to encourage its young users to seek elected office and become more involved in the political process. The tool, "Run for Office," will offer an in-app portal designed to help walk users through the complexities of launching a political campaign.
After prompting users to identify issues they are passionate about, the tool will feature a personalized hub of federal, state, and local races they may be interested in entering, from a curated pool of over 75,000 elections.
If users do decide to move forward with seeking office, Snap is also hoping to assist in the management of the campaign itself: the tool will include a feature called "My Campaign Dashboard," showing users the steps they need to take to get on the ballot in their area, helping connect them with partner organizations that can offer more resources, and even allowing them to begin campaigning right there on the app, among their closest friends.
"We hope launching the 'Run for Office' mini changes the idea of who can be in office — that no matter who you are, where you come from, that you can make a difference in your local community by running for office based on the issues they care most about," Sofia Gross, Snap's head of policy partnerships and social impact, told Wake Up To Politics. 
Justin Tseng, a Harvard senior who is balancing his studies with a campaign for Medford City Council in Massachusetts, told WUTP that his generation faces a slew of "existential challenges" that give young candidates "a perspective to political leadership that is more holistic" in listening to a diverse range of voters, including those from marginalized communities.  
Seeking office as a full-time college student, Tseng said that he has found "voters really are much more concerned with the maturity of one's ideas than the age of the candidate."
The new effort reflects Snapchat's heightening ambitions in the political space. "We view this as a long-term investment in the next generation of American leadership, starting at the local level," Gross said. "We want to help shape a more reflective and equitable democracy for all Americans, and that includes the Snapchat Generation."
Snap also featured a suite of civic tools in the lead-up to the 2020 election, mainly aimed at encouraging its users to register to vote. According to the company, Snapchat helped register more than 1.2 million of its users — more than half of whom were first-time voters.
"Run for Office" builds off of what Snap learned during that process: the company's research found that users were five times more impacted by being encouraged by friends to cast a ballot than by influencers and celebrities. As a result, the new tool will also allow Snapchat users to "nominate" their friends as a way to encourage them to run for office.
"I think that's a huge factor in getting young people to run for office," Tseng said. "A lot of people feel like they don't have the knowledge or they don't have the experience necessary to run for office, which is not true. But it sometimes takes the nudging of a few friends to push you to realize that, yes, you are qualified to run for office."
Tseng, who has advised Snap in its development of the "Run for Office" tool, said the app was an ideal space for this type of outreach not just because of its reach — which extends to 90% of 13- to 24-year-olds in the U.S., according to the company — but also because of its less formal nature.
"Snapchat is a casual app," Tseng said. "And I think we often think of the political realm as formal realm."
"But the way that most people get involved in social life is through casual means, right? In joining a club or joining local community groups, you have a neighbor or you have a friend that gets you involved… And so I think there's power in utilizing Snapchat as a casual network to bridge that gap with the political realm."
*********************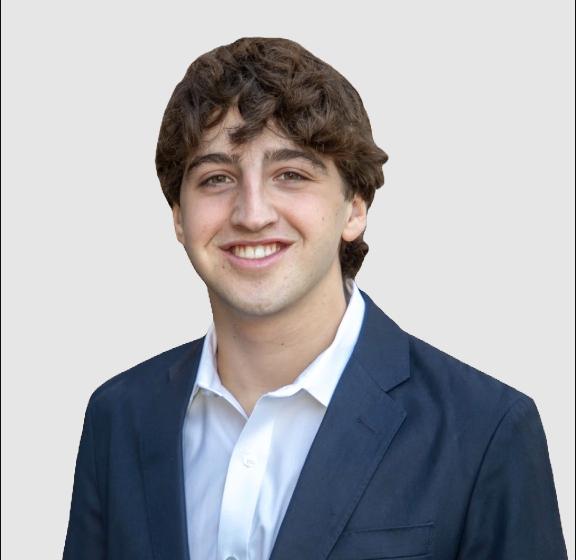 Gabe Fleisher is the Editor-in-Chief of 'Wake Up To Politics.' He has interviewed a wide range of political figures, from Nancy Pelosi to Rand Paul. He has appeared on CNN, MSNBC, and NPR, and been profiled by The New York Times, The Washington Post, The New Yorker, NBC News, Politico, Columbia Journalism Review, and other news outlets.
Fleisher can be reached at [email protected]
**********************
The preceding article was originally published in the October 5, 2021 issue of Wake Up To Politics"  and is republished by permission.
California Rep. Eric Swalwell on death threats from Tucker Carlson fans
"He does this because he knows that his followers will be inspired & radicalized & then aim their vitriol at whoever he is attacking"
WASHINGTON – Appearing on MSNBC's Deadline: White House, on Friday, U.S. Representative Eric Swalwell, (D) who represents California 15th which covers most of eastern Alameda County and part of central Contra Costa County, detailed the death and other threats he receives from fans of Fox News host Tucker Carlson.
"We receive hundreds of threats. What was specific about this was the caller identified he had just been watching Tucker Carlson. Now, we get a lot of threats that come in as Tucker Carlson attacks me, but this person identified he had just heard from Tucker Carlson. He was now calling my office and then of course dropped a number of racist, sexist, homophobic epithets in the call, and then threatened to kill my entire family," Swalwell said. "And what is so frustrating about this, Nicole, is that I have personally, eyeball to eyeball, asked Tucker Carlson not to lie about me on his show because of this effect."
"I've even in the last couple months sent a text message to him telling him when he lies about me on his show it results in death threats to me, my wife, and our family. And when he had people protesting outside his house just a couple years ago I went on Twitter despite not agreeing with almost anything he says and I said that that's wrong to go to his house and terrify his wife in the way that that happened. But he does this because he knows that his followers will be inspired and radicalized and then aim their vitriol at whoever he is attacking that day," the congressman added.
Tucker Carlson: "Biden declared biological man is now a female admiral"
"And so you have to ask yourself, how long will it be before Joe Biden appoints his horse to the Supreme Court"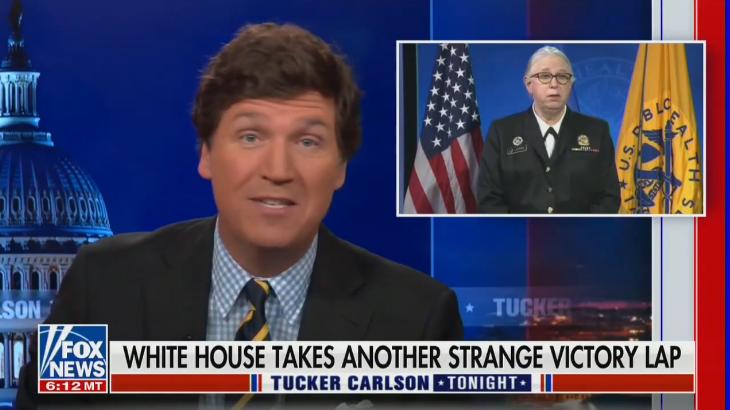 NEW YORK – In a diatribe delivered Thursday evening, Fox News and anti-LGBTQ celebrity Tucker Carlson called out the swearing in earlier this week of Admiral Dr. Rachel Levine as a commissioned officer in the uniform corps of the U.S. Public Health Service, (USPHS).
Levine, the U.S. Assistant Secretary for Health at the Department of Health and Human Services is now also in charge of the 6,000 uniformed personnel of the USPHS.
On his show last night Carlson said: "Behind the heavily guarded walls of the White House, everyone has gone crazy. Just this week the Biden administration declared that a biological man who wears a dress is now a female admiral.
"And then they sent that brave four-star female admiral out to deliver a speech that read like something out of a D-Day documentary.
"Come on. They're daring you to sit there and not say this is ridiculous. But it is, sorry. It is ridiculous. Sorry, not playing along!
"But they don't think it is. And so you have to ask yourself, how long will it be before Joe Biden appoints his horse to the Supreme Court?
"And when he inevitably does do that, you have to ask, how long will it be until CNN informs us, 'This is a watershed moment for equine rights.' Don't you dare laugh. That would be a hate crime."
Tucker Carlson Mocks Promotion of Transgender Admiral: 'How Long Will It Be Before Joe Biden Appoints His Horse to the Supreme Court?' https://t.co/Qg1Fj54thu

— Mediaite (@Mediaite) October 22, 2021
Mediate has the video here.
Trans candidate endorsed for state senate by EQ California & Victory Fund
"A victory for Lisa will shatter a long-standing political barrier in California and will be a milestone moment for the state"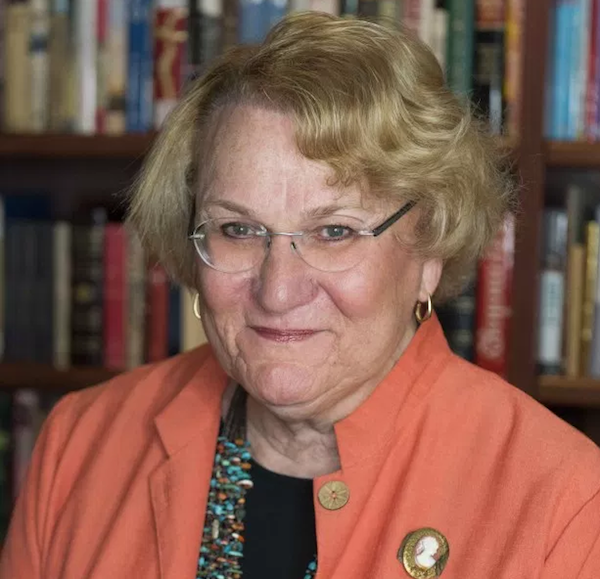 PALM SPRINGS –  Equality California and LGBTQ Victory Fund jointly announced their endorsements of Palm Springs Mayor Pro Tem Lisa Middleton in her race for California Senate District 28 Thursday.
The endorsements demonstrate an early commitment from the LGBTQ political community to elect Middleton, who would be the first out transgender state legislator in California history. In 2017, Middleton became the first out transgender person elected to a non-judicial position in California, when she won her race for Palm Springs City Council.
Only eight out transgender people have ever been elected to state legislatures in the United States. All are currently serving.
"Lisa Middleton is an accomplished leader who has made her region more inclusive, just and equitable," said Equality California Executive Director Tony Hoang. "That's why Equality California is thrilled to announce our early support for Lisa's campaign for Senate. The 28th District needs Lisa's courage, innovative thinking and unique ability to build coalitions in Sacramento, where she will be a trailblazing champion for full, lived equality while delivering critical resources to her community. We're with Lisa 100 percent and look forward to helping her make history once again as California's first transgender state legislator."
"A victory for Lisa will shatter a long-standing political barrier in California and will be a milestone moment for the state and the country," said Annise Parker, President & CEO of LGBTQ Victory Fund. "Yet Lisa is not running for state senate to be a trailblazer. She is a passionate public servant who brings solutions-oriented optimism to challenges big and small – from filling potholes to healthcare access to climate change. Her constituents' quality of life will always be the priority, but Lisa's election will also inspire a new generation of trans leaders to follow in her footsteps."
"I am deeply humbled and thrilled to receive the joint endorsements of Equality California and LGBTQ Victory Fund," said Lisa Middleton. "Since launching my bid for State Senate, the profound, extensive support I've received from the LGBTQ community has been a tremendous honor and boost to my campaign. I remain committed to being a leader who helps to unify and proudly stands for respect, inclusion and opportunity and that my campaign can also show the transgender community that nothing is out of reach, and we can win at all levels of government. I look forward to hopefully partnering with both incredible organizations in Sacramento to continue being an unrelenting advocate for our community and fighting for full, lived equality."
As Mayor Pro Tem and a member of the Palm Springs City Council, Middleton ensured PPE and vaccines were available to residents, led efforts on solar requirements for all new homes and worked to address inequities in the city – including the unique challenges LGBTQ+ seniors face.

Middleton's primary will be held on June 7, 2022.