Newsom launches ​​Governor's Council on Holocaust & Genocide Education
"We find ourselves in a moment of history where hate pervades the public discourse -But in California we are offering an antidote…"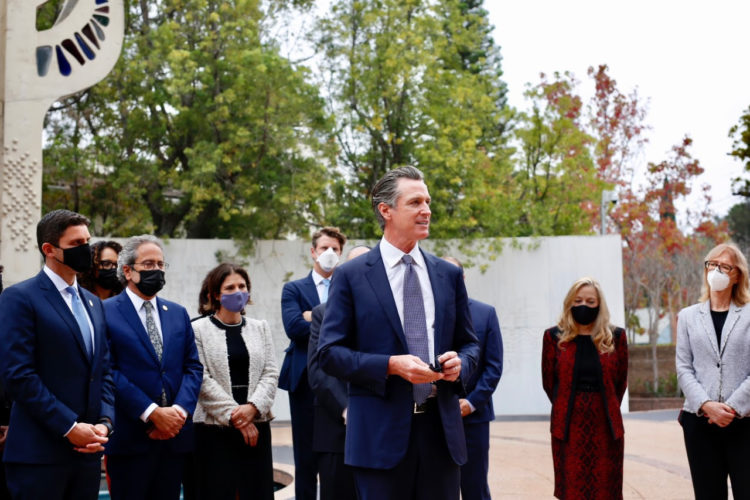 LOS ANGELES – Governor Gavin Newsom announced the launch of the Governor's Council on Holocaust and Genocide Education during a visit to the Museum of Tolerance in Los Angeles on Wednesday.
The newly created Council will be tasked with identifying instructional resources to teach students across California about the Holocaust and other acts of genocide and provide young people with the tools necessary to recognize and respond to on-campus instances of anti-Semitism and bigotry.  
"We find ourselves in a moment of history where hate pervades the public discourse," said Newsom. "National surveys have indicated a shocking decline in awareness among young people about the Holocaust and other acts of genocide. But in California, we are offering an antidote to the cynicism that this is how things are, and responding to that hate the best way we know how – with education and empathy."
State Senator Henry Stern, Attorney General Rob Bonta and State Superintendent of Public Instruction Tony Thurmond will serve as Co-Chairs of the Council. Also serving on the Council as members are Assemblymembers Adrin Nazarian, Jose Medina, James Ramos and Rebecca Bauer-Kahan, and Senators Scott Wiener, Connie Leyva, and Susan Rubio. Based on community feedback, the Council will also include academics, advocates and community organizations reflecting the wide diversity of communities impacted by genocide throughout history.
"As we continue to confront the stain of bigotry and anti-Semitism in California and across the country, it is imperative that we come together to develop tools to combat hate across our society, including in education," said Attorney General Rob Bonta. "The Governor's Council will ensure California schools are positioned to protect our communities and recognize the trauma of the past. I am honored to join in this endeavor as co-chair."
The Council will be responsible for developing a volunteer speaker's bureau of individuals – such as Holocaust survivors – that can engage teachers and students in conversation about the lessons of genocide, providing best practices and resources to support schools throughout the state that are dealing with acts of bigotry or discrimination, and hosting educational events and seminars for educators, students and other interested parties.
"I applaud Senator Stern for his leadership to create this important educational opportunity," said State Superintendent of Public Instruction Tony Thurmond. "Education has the power to be a great equalizer and to help us grow, understand, and find a pathway to healing. It is the way to build inclusive and welcoming school environments. This is why, at the California Department of Education, I have created the Education to End Hate Initiative and why I am so proud to co-sponsor Senator Stern's bill; now we look forward to partnering in the implementation of the $10 million that has been allocated for the Anti Bias Education Grant program in the state budget."
Governor Newsom has long made the eradication of discrimination and hate a priority. Working with the Jewish Caucus and Legislature, the Newsom Administration successfully secured millions of dollars in this year's budget to ensure that future generations of Californians never forget the lessons of past genocides, including millions of dollars to develop curriculum resources related to Holocaust and genocide education, for the Holocaust Museum LA, the Tauber Holocaust Library and Archives, and the Museum of Tolerance for a new exhibit focused on anti-Semitism.
On top of those investments, Governor Newsom's budget allocated $110 million for a multi-year grant program to fund support services for victims and survivors of hate crimes and their families and to facilitate hate crime prevention measures and priorities, including:
$10 million to fund the Anti-Bias Education Grant Program to prevent and address racism and bias in all California public schools and promote inclusivity
$5 million to support a peer social media network project for children and youth, with an emphasis on K-12 students who have experienced bullying, or who are at risk of bullying based on race, ethnicity, language, or country of origin, or perception of such
$10 million to the Department of Fair Employment and Housing to fund grants for hate crime hotlines
$10 million for the Museum of Tolerance in Los Angeles to create a new exhibit on anti-Semitism
$2.5 million for expansion of the Holocaust Museum LA
$2 million to contract with nonprofits who have subject matter expertise in Holocaust and genocide education to develop curricular resources and provide professional development for teachers
$1 million for the renovation of the Tauber Holocaust Library and Archives operated by Jewish Family and Children's Services Holocaust Center in the Bay Area
California expands culturally competent Program for LGBTQ Foster Youth
The services will be designed to address the barriers LGBTQ youth encounter in their interpersonal, familial, and community relationships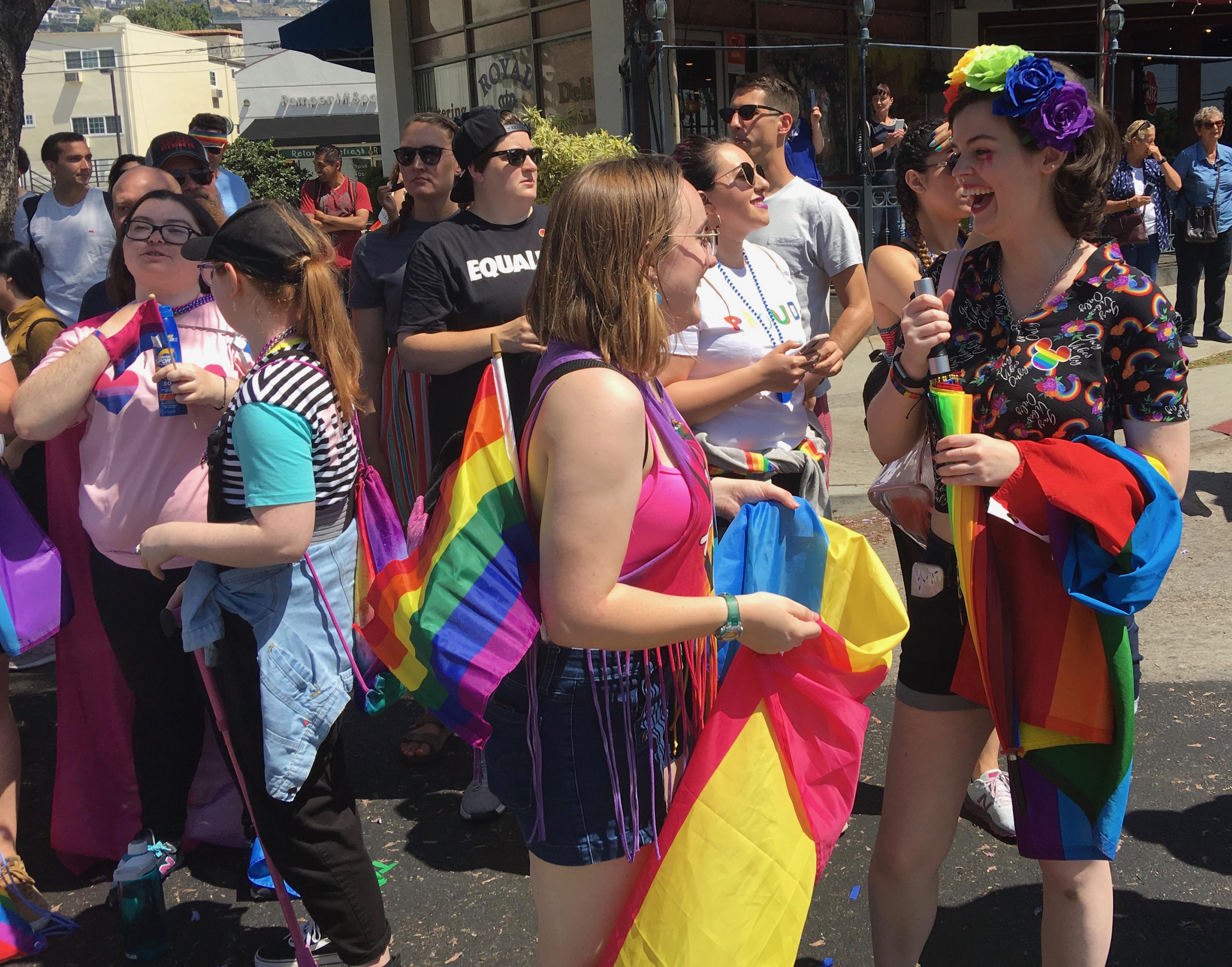 LOS ANGELES — Governor Gavin Newsom's final 2022-23 fiscal year budget included $5 million for LGBTQ+ foster youth programming. The pilot program will require the California Department of Social Services (DPSS) to improve the child welfare system by providing affirming services designed specifically for LGBTQ+ foster youth.
The services will be designed to address the barriers LGBTQ+ youth encounter in their interpersonal, familial, and community relationships due to their actual or perceived sexual orientation, gender identity, and expression (SOGIE).
"We are delighted that Governor Newsom has taken this important step towards creating an equitable foster care system for California's LGBTQ+ youth," said LA LGBT Center CEO, Joe Hollendoner. "This funding will improve capacity, training, and culturally responsive care that addresses the unique needs of—and offers meaningful protections for—LGBTQ+ youth. The Center has been a pioneer in LGBTQ+-inclusive programming for youth, and we will continue working with our partners to help protect LGBTQ+ foster youth from hate, violence, and discrimination. Every youth deserves a loving home with a caring family and culturally affirming support systems."
LGBTQ foster youth are over-represented in the foster care system, and youth of color are disproportionately represented among those LGBTQ+ youth. A Williams Institute report finds that one in five foster care youth are LGBTQ+; of those youth, 90% are youth of color. Additionally, LGBTQ+ youth are twice as likely as non-LGBTQ+ youth to end up in a congregate care setting.
LGBTQ+ foster youth also face greater challenges when in custody with non-affirming foster families as they are disproportionately at risk for physical, sexual, emotional, and mental abuse. On average, 56% of LGBTQ+ youth report that they have felt safer living on the streets than with foster parents. For these reasons and others, robust continuums of care that are culturally responsive for supporting LGBTQ+ youth are critical.
California ends loitering for prostitution law
This repeals "loitering with intent to engage in prostitution" law, which results in profiling of sex workers particularly trans women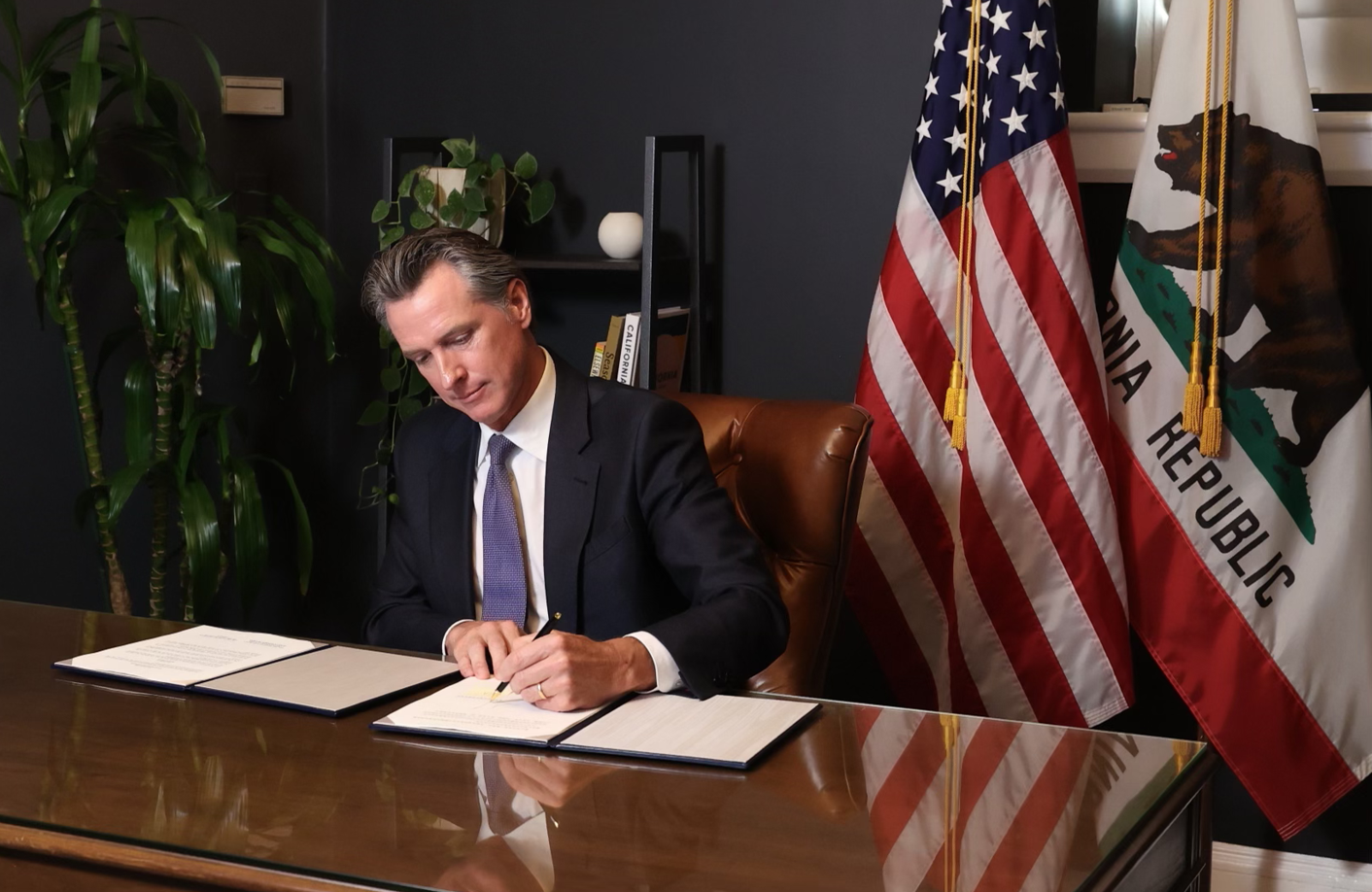 SACRAMENTO – Senate Bill 357, the Safer Streets for All Act, authored by Out state Senator Scott Wiener (D-San Francisco)'s was signed into law by Governor Gavin Newsom on Friday.
"As trans people are being criminalized across the country, Governor Gavin Newsom has once again shown that California stands with the LGBTQ community and communities of color," said Wiener. "Everyone – no matter their race, gender or how they make a living – deserves to feel safe on our streets. Thank you, especially, to our coalition of former and current sex workers and LGBTQ advocates who made this day a reality. Your leadership is inspiring."
SB 357 repeals a provision of California law criminalizing "loitering with the intent to engage in prostitution." This criminal provision — arrests for which are based on an officer's subjective perception of whether a person is "acting like" or "looks like" they intend to engage in sex work — results in the disproportionate criminalization of trans, Black and Brown women, and perpetuates violence toward sex workers.
SB 357 is sponsored by a large coalition made up of former and current sex workers, LGTBQ groups like Equality California and Transgender Gender-variant and Intersex Justice Project (TGIJP), and civil rights groups like the ACLU. The Coalition to Abolish Slavery and Trafficking (CAST LA) is supporting the legislation.
SB 357 does not decriminalize soliciting or engaging in sex work. Rather, it simply eliminates an loitering offense that leads to harmful treatment of people for simply "appearing" to be a sex worker.
This crime is so subjective and inherently profiling that it allows a police officer to arrest someone purely based on how they are dressed, whether they're wearing high heels and certain kinds of make-up, how they're wearing their hair, and the like. This criminal provision is inherently discriminatory and targets people not for any action but simply based on how they look. People who engage in sex work deserve to be treated with dignity and respect.
Criminalizing sex work does not make sex workers or communities safer. Most criminal penalties for sex workers, loitering laws included, do nothing to stop sex crimes against sex workers and human trafficking. In fact, loitering laws make it harder to identify trafficking victims; trafficking victims are often afraid to come forward in fear of being arrested or incarcerated.
In February of 2021, a similar piece of legislation to repeal this type of loitering ban became law in New York. SB 357 is part of the movement to end discrimination against and violence toward sex workers, especially the most targeted communities — trans, Black, and Brown people. SB 357 is co-sponsored by Positive Women's Network – USA, St. James Infirmary, SWOP LA, Trans [email protected] Coalition, Asian Pacific Islander Legal Outreach, Equality California and ACLU California Action.
Under current law, it is a crime to loiter in a public place with the "intent" to commit a sex work-related offense. But this law can be broadly interpreted, and thus allows for discriminatory application against the LGBTQ community and people of color.
Law enforcement can use a non-exhaustive list of circumstances to subjectively determine if someone "intends" to engage in sex work, including factors such as speaking with other pedestrians, being in an area where sex work has occurred before, wearing revealing clothing, or moving in a certain way.
Because current law regarding loitering is highly subjective and vague, law enforcement officers disproportionately profile and target Black and Brown transgender women by stopping and arresting people for discriminatory and inappropriate reasons.
This is how Black and Brown transgender women get arrested and cited for simply walking on the street. It also gives law enforcement the ability to more easily target and arrest sex workers.
People in the LGBTQ, Black, and Brown communities report high rates of police misconduct throughout the United States and are disproportionately affected by police violence.
Transgender people who have done street-based sex work are more than twice as likely to report physical assault by police officers and four times as likely to report sexual assault by police.
A Black person is 3.5 times more likely to be shot by police than a white person. These statistics are a daily reality that transgender, Black and Brown people face and lead to mistrust of law enforcement.
SB 357 will repeal a discriminatory law that makes it a crime to loiter with the intent to engage in sex work, given that it fails to prevent street-based sex work and disproportionately results in the criminalization of transgender people and communities of color.
"For far too long, California law has been used to profile, harass and arrest transgender and gender-nonconforming people simply for existing in public spaces," said Equality California Executive Director Tony Hoang. "We all deserve to live in public peacefully without fear of arrest. Thanks to Governor Newsom and Senator Wiener's leadership, California boldly stands on the side of justice. This law will make our communities safer for all Californians. We are immensely proud to be in this fight as part of a coalition that has been trans led since the beginning."
Proud Boys disrupting a California Pride drag show get pepper sprayed
"There was an altercation, obviously people are here & are upset about the bar having their Pride event," said the deputy police chief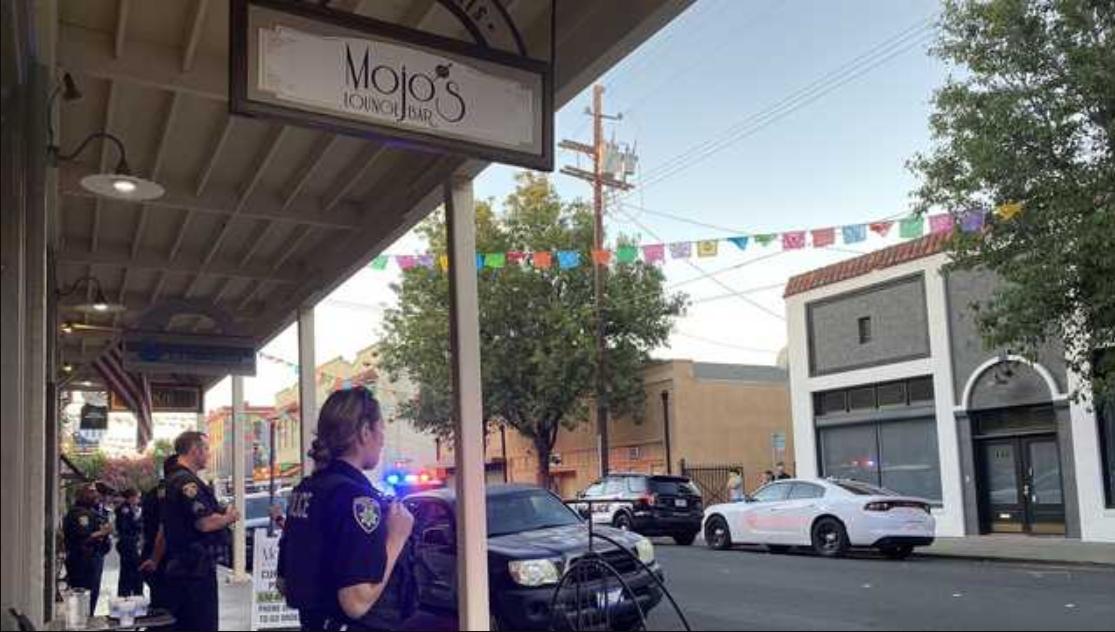 WOODLAND, Ca. – An end of Pride month drag show in this suburban city Northwest of Sacramento was disrupted by Proud Boys at the The Mojo Lounge bar and restaurant in the downtown business district.
As the group attempted to gain access to the establishment, a now viral video by local ABC10 television reporter Luke Cleary showed them and the near-by police officers getting pepper-sprayed by an unseen person inside the bar.
Screams of pain erupted along with one Proud Boy who can be heard shouting "fuck you paedophile motherfuckers," after being sprayed. Woodland police officers can also be seen retreating wiping their eyes from the effects of the irritant self-defensive spray weapon.
Roughly a dozen people have gathered on the opposite sidewalk shouting insults to patrons and police pic.twitter.com/aCB7LSmzCm

— Luke Cleary (@LukeCleary) July 1, 2022
Another reporter, Lee Anne Denyer from NBC News Sacramento affiliate KCRA 3 noted that the event, which was initially advertised as an an all-ages Drag Show by the bar was at first postponed and then scaled back.
Denyer posted video that showed the heavy law enforcement presence after the Proud Boys attempted to storm the restaurant demanding to know how many children were in attendance at the show.
Our story tonight: https://t.co/lRLMWp3PGR

— KCRA Lee Anne Denyer (@KCRALeeAnne) July 1, 2022
"There was kind of rumors that things were brewing on main street but there was obviously a presence by the Woodland Police Department so that made us feel more comfortable. Then it escalated, it escalated pretty quickly," Julie Ramos, who attended the event, told KCRA. "This really was a positive event and everyone was having a great time. So I think most people were angry but I would say resilient."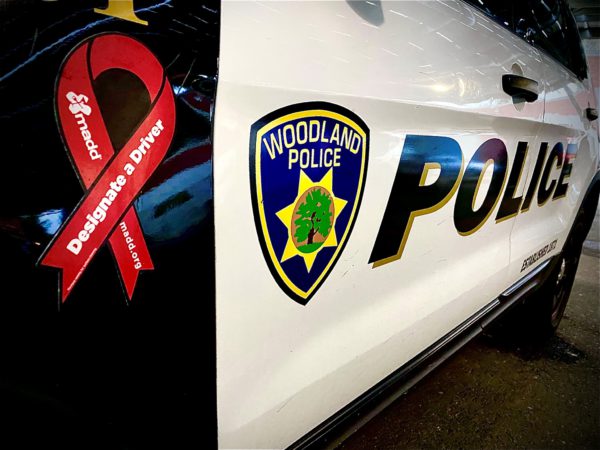 "There was an altercation, obviously people are here and are upset about the bar having their Pride event," Anthony Cucchi, the deputy chief of the Woodland Police Department told KCRA. "We tried to intervene as quickly as we could, it was a pretty chaotic scene. Our main priority was to get a safe scene and then make sure anybody that needed help got the help that they needed. We will work on the investigation."