Anti-LGBTQ hate group endorses Virginia GOP gubernatorial candidate
Recent polling shows that in Virginia's gubernatorial race between Youngkin and McAuliffe, both are nearly dead even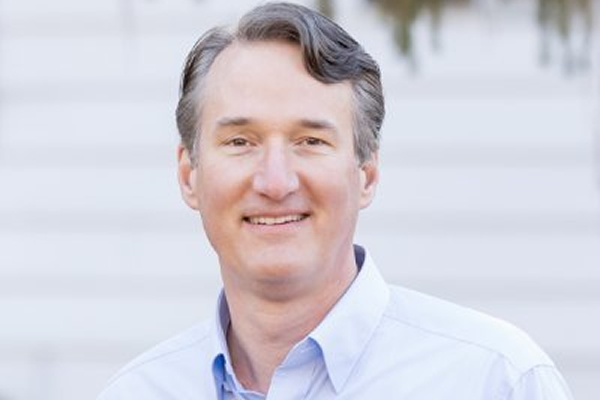 WASHINGTON – The Family Research Council, an anti-LGBTQ group listed as a hate and extremist group by the Southern Poverty Law Center, endorsed Republican Glenn Youngkin in Virginia's gubernatorial race Friday.
"This fall, Virginia voters are faced with a stark contrast between the two candidates vying for governor," said Family Research Council Action President Tony Perkins in a press release that Youngkin's campaign released. "As a former governor of Virginia, Terry McAuliffe has assembled a lengthy track record of extreme, far-left positions. McAuliffe has been endorsed by Gov. Ralph Northam, who made comments in support of infanticide, and McAuliffe supported legislation allowing abortion at the moment a baby is born. When he was recently asked to name an abortion restriction he supports, McAuliffe said he supports any kind of abortion at any stage of a baby's development."
"Terry McAuliffe's agenda is one of the greatest threats to religious freedom that Virginia has ever seen," said Perkins. "McAuliffe's positions would dramatically undermine religious freedom and could result in small business owners and faith-based organizations being punished for living out deeply-held religious beliefs. And when it comes to educational choice, McAuliffe supports extreme measures stripping parents of their right to protect their children. He recently stated during a public debate, 'I don't think parents should be telling schools what they should teach.'"
Perkins noted that Youngkin, a Republican, "on the other hand will empower parents to have an even greater say in their child's education."
"That's why we're urging Virginians to vote for Glenn Youngkin for governor," said Perkins. "Glenn's faith is a driving force in what he does and he understands the values that are important to Virginians. He will stand up to the extreme policies of the Left."
Youngkin on Friday spoke at the Family Research Council's Pray, Vote, Stand Summit 2021 that took place at a church in Leesburg. Youngkin's campaign also announced the Virginia Society for Human Life PAC and Concerned Women for America CEO Penny Nance have endorsed his campaign.
"Terry McAuliffe doesn't support a single restriction on abortion, has a track record of trampling on religious liberties, and has said that parents don't have a say in their children's education," said Youngkin in his campaign's website. "Virginians understand that McAuliffe's positions are too extreme and too dangerous for their state."
Youngkin earlier this year said he does not support allowing transgender children to play on sports teams that are consistent with their gender identity. The former co-CEO of the Carlyle Group, a private equity company, has also expressed support for Tanner Cross, an elementary school gym teacher in Leesburg who was suspended in June after he spoke against the Virginia Department of Education guidelines that are designed to protect trans and non-binary students.
The Human Rights Campaign in 2019 named the Carlyle Group as a "Best Place to Work for LGBTQ Equality" in its annual Corporate Equality Index. Youngkin's campaign on Friday noted Log Cabin Republicans is among the other groups that have endorsed him.
McAuliffe, the former chair of the Democratic National Committee who was Virginia's governor from 2014-2018, vetoed religious freedom bills and championed LGBTQ rights. McAuliffe last month during a debate with Youngkin sparked criticism among activists when he said local school boards "should be making their own decisions" about the implementation of the Department of Education's guidelines for trans and non-binary students.
"Let's keep Virginia open and welcoming to all," tweeted McAuliffe on Friday.
Let's keep Virginia open and welcoming to all. Retweet if you're with me.

— Terry McAuliffe (@TerryMcAuliffe) October 8, 2021
The Blade has reached out to McAuliffe's campaign for comment on Family Research Council Action's Youngkin endorsement.
Recent polling shows that the race between Youngkin and McAuliffe is nearly dead even.
Virginia GOP gubernatorial candidate opposes marriage equality
The Family Research Council, which the Southern Poverty Law Center categorized as an extremist anti-LGBTQ hate group has endorsed Youngkin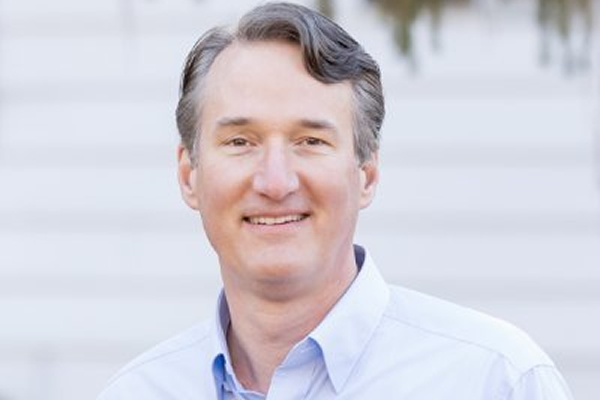 FAIRFAX COUNTY, Va. – Glenn Youngkin in an interview with the Associated Press has reiterated his opposition to marriage rights for same-sex couples.
Youngkin—a Republican who is running against Democrat Terry McAuliffe to succeed Virginia Gov. Ralph Northam—said in an interview published on Friday that he feels "called to love everyone." Youngkin then reiterated his opposition to marriage equality before he added it is "legally acceptable" in the state. "I, as governor, will support that," Youngkin told the AP.
McAuliffe was Virginia's governor from 2014-2018. Same-sex couples began to legally marry in Virginia a few months after McAuliffe took office.
McAuliffe in 2014 became the first governor of a Southern state to officiate a same-sex wedding. The lesbian couple who McAuliffe married recently appeared in one of his campaign ads.
McAuliffe on Friday criticized Youngkin. "As governor, I worked my heart out to keep Virginia open and welcoming to all," said McAuliffe in a tweet. "This type of bigotry and intolerance has no place in our commonwealth."
As governor, I worked my heart out to keep Virginia open and welcoming to all. This type of bigotry and intolerance has NO place in our Commonwealth. https://t.co/T8olFwkszP

— Terry McAuliffe (@TerryMcAuliffe) October 22, 2021
The Family Research Council, which the Southern Poverty Law Center has categorized as an extremist anti-LGBTQ hate group, earlier this month endorsed Youngkin, but Log Cabin Republicans are among the groups that have backed his campaign.
The Human Rights Campaign in 2019 named Youngkin's former company, the Carlyle Group, as a "Best Place to Work for LGBTQ Equality" in its annual Corporate Equality Index.
Virginia LGBTQ+ HS students want LGBTQ+ books returned to libraries
Following strong objections to the books by parents FCPS officials announced they had removed the books from the school libraries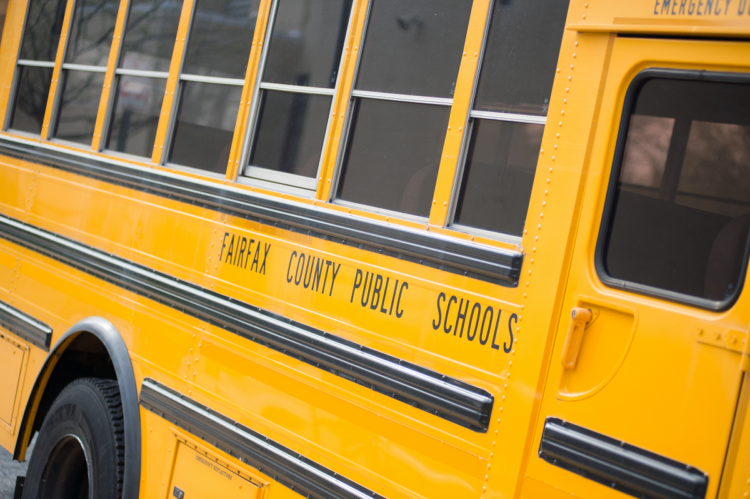 FAIRFAX COUNTY, Va, – A total of 426 LGBTQ students and allies from more than 30 Fairfax County public high schools sent a letter on Thursday to the county school board and the school system's superintendent urging them to reject requests that two LGBTQ themed books be removed from the school libraries.
The two books, "Lawn Boy," a novel by author Jonathan Evison, and "Gender Queer: A Memoir," an illustrated autobiography by non-binary author Maia Kobabe, each contain graphic descriptions of sexual acts, including sexual acts between consenting juveniles.
Following strong objections to the books by parents at a Sept. 23 meeting of the Fairfax County School Board, officials with Fairfax County Public Schools announced they had removed the books from the school libraries to reassess their suitability for high school students.
The books have received favorable reviews in various literary publications, and both have received the American Library Association's Alex Award, an annual award that recognizes the year's 10 books written for adults that the association says have a special appeal to young adults ages 12 through 18.
"We are a group of over 425 queer students and allies across the Fairfax County Public Schools who are part of the Pride Liberation Project, a coalition of students working to uplift the Queer community," the student letter says.
"Student representatives from over 30 schools, including nearly every high school in Fairfax County Public Schools, have signed this letter, and many of us are students of color, low-income, gender expansive and not out to our families and communities," the letter says.
"We are writing to ask you to reject calls to remove Maia Kobabe's 'Gender Queer' and Jonathan Evison's 'Lawn Boy' from Fairfax County Public Schools libraries," it says.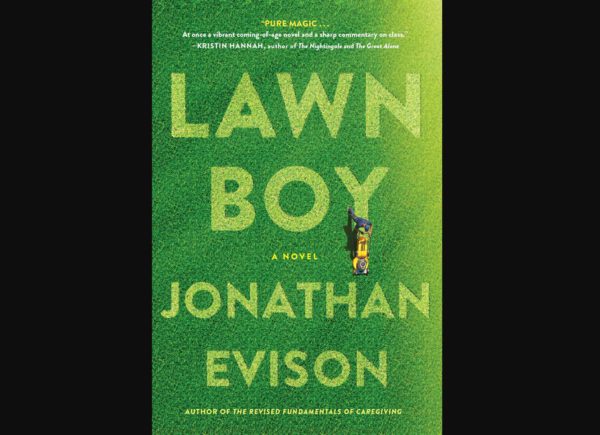 Each of the 426 students who joined the letter signed with their initials rather than their full names while also writing the name of the school they attend.
Aaryan Rawal, co-founder of the Pride Liberation Project, which initiated the student letter, told the Washington Blade the group decided to allow students to sign with their initials because many LGBTQ students are fearful of possible negative repercussions if they come out publicly at school or to their parents.
"We have students who are even afraid to sign these names with their initials because they worry about what's going to happen if their teacher finds out who's not supportive or what happens if a classmate finds out who's not supportive," Rawal said.
"What's going to happen if my parents find out if they're not supportive?" Rawal said, expressing the concern of students with whom he has spoken. "We have students who have experienced homelessness because they've been outed to their parents," he said. "And so, it is very much a real threat. We're not exaggerating that whatsoever."
The student letter states that "hundreds of books in our schools already depict heterosexual relationships and physical intimacy." It names several of them, including Simone Elkeles' "Rules of Attraction," Stephen King's "It," Meg Cabot's "Ready or Not," and John Green's "Looking for Alaska."
"By holding books that describe LGBTQIA+ relationships to a different standard compared to these novels, Fairfax County Public Schools creates an inequitable, exclusionary, and heteronormative educational environment for queer students," the letter states.
"As students, we are tired of being scrutinized and targeted for who we are," says the letter. "We simply want to be treated equally in our schools, including in our libraries. Please reject attacks against LGBTQIA+ literature and allow 'Gender Queer' and 'Lawn Boy' to remain in our schools," the letter concludes.
Julie Moult, a spokesperson for the Fairfax County Public Schools, told the Blade in an Oct. 8 email that the review process for the two books by school officials, including two committees appointed by Supt. Scott Brabrand, would take up to 45 days to complete from the time it began shortly after the Sept. 23 school board meeting.
Moult said it would be inappropriate for the superintendent to comment on the student letter until the outcome of the review process becomes known.
"The recommendation of the committees will be put forward to the assistant superintendent of instructional services who will make a final decision as to whether Fairfax County Public Schools continues to provide access to these books in our high school libraries," school officials said in a statement released last month.
Rawal said students who helped write the letter they sent to the school board and the superintendent strongly dispute claims by several parents who described the two books in question as a form of pornography that's unsuitable for high school students.
"I mean that's just not accurate," Rawal said. "We've read both books cover to cover, and I don't see how there is a debate here. Mentioning sex does not make something pornography," he said. "These books reference sex certainly but relegating the content of these books just to sex is a gross misrepresentation of what they're really about."
Conversion therapy ban, Trans student policies 'overreach' says candidate
The American Medical Association, the American Psychological Association & other professional organizations oppose conversion therapy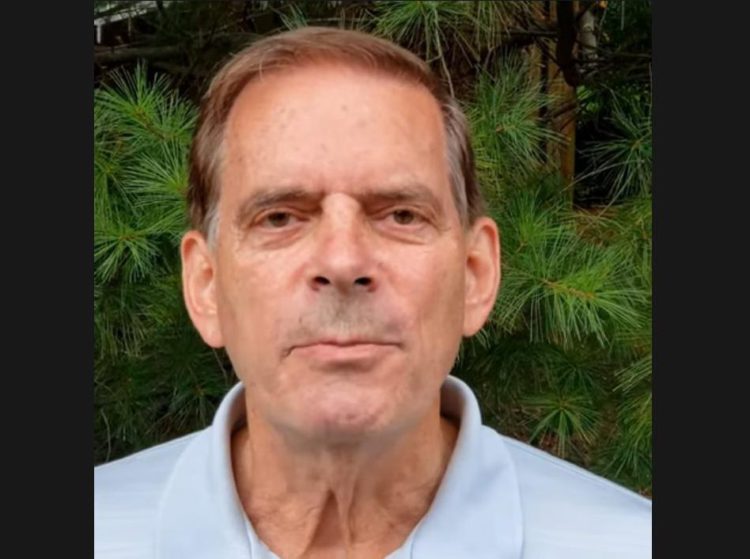 CHANTILLY, Va. – The Republican who is seeking to unseat Virginia state Del. Karrie Delaney (D-Fairfax County), challenged her on social media for supporting a law that bans so-called conversion therapy for minors and efforts to protect transgender students from bullying and harassment.
Bob Frizzelle tweeted on Sept. 28 a video stating Virginia's "new progressive laws" limit parents' right to know if their child "changes their gender in school" or their right to take their child to "gender counseling."
On Instagram and Facebook, Frizzelle criticized what he later told the Washington Blade was "overreach" by the state, and called out Delaney for supporting legislation that he felt stood between parents and their duty to ensure their children's wellbeing.
"You have a minor child under the care and guidance of their parents until they reach 18 and the state steps in and decides what is allowed and not allowed in terms of gender counseling," Frizzelle said.
"It seems conversion therapy is an exercise in cruelty and torture, and I'm not advocating that either, I wouldn't want that," he said. "But this is about counseling and parents being the main authority over what is best for their child instead of the state."
The American Medical Association, the American Psychological Association and a host of therapeutic professional organizations oppose the use of conversion therapy, stating it is ineffective, harmful and not evidence-based.
Currently, 20 states and numerous localities, including D.C., ban the use of this discredited practice.
Delaney voted for House Bill 386, sponsored by state Del. Patrick Hope (D-Arlington County), and helped make Virginia the first Southern state to ban conversion therapy for minors.
"For the record, I'm proud to have taken that vote," Delaney told the Blade. "It's a debunked, unethical practice that is proven to harm children."
"In my view, it's akin to fraud," added Sasha Buchert, senior attorney for Lambda Legal's D.C. office. "They're attempting to implement a practice that has been shown not to provide effective treatment and is grounded not in science and medicine but in ideology."
But, contrary to Frizzelle's claim, parents can still take their children to LGBTQ counseling.
Both Delaney and Buchert emphasized the conversion therapy ban does not prevent parents from taking their children to a licensed therapist if they are struggling with understanding their gender identity or sexual orientation. They agreed that therapy must be evidence-based and proven, not abusive, or according to Buchert, "torture."
According to a lawsuit filed in New Jersey in 2015 in which victims successfully shut down a religious organization practicing conversion therapy despite the state's ban, "therapy" sessions involved "humiliating" acts, including reliving past abuse and enduring homophobic slurs as part of "talk therapy."
"Remember, we're talking about children," Delaney said. "Hearing from some of those survivors, it's pretty horrific."
Last year, Delaney was one of four Democrats who killed House Bill 966, sponsored by state Del. Wendell Walker (R-Lynchburg), that would have allowed conversion therapy for minors if counseling involved "nothing more than 'talk therapy.'"
"Anyone with any experience in this field knows it doesn't have to be a physical type of therapy to do harm," Delaney said. "'Talk' is a powerful tool. We license professions if there is harm that can be done. That applies to therapists in Virginia."
Frizzelle also challenged Delaney's support for the Virginia Department of Education model policies for protecting trans students from bullying and harassment in school.
He said the policies enable schools to change a student's information in their records, such as their pronouns, without notifying parents.
"I haven't read the trans statute," Frizzelle admitted candidly. "But I think the school may tell the parents only if it wants to. The school then gets to decide to tell parents, if it wants to, if there is a significant event regarding their child. Should the school have this discretion?"
However, nothing in the governing statute passed last year prevents parents from receiving information about their child, according to Delaney, who was one of the House bill's numerous sponsors.
"This bill does not take away any parental rights," Delaney said. "Parents are not barred from having access to information about their students. There's nothing in this law that says parents cannot be informed about their student."
Delaney pointed out the purpose of the statute is to direct the state Department of Education and local school boards to develop policies that, according to its text, "address common issues regarding transgender students in accordance with evidence-based best practices."
The text also states school policies are to protect trans students in "compliance with applicable nondiscrimination laws."
"The purpose of these policies is to maintain a safe and supportive learning environment that is free from harassment so these kids can learn," Delaney said.
Buchert added that LGBTQ youth reported "in study after study" high rates of harassment, bullying and discrimination from other students, teachers and administrators, particularly if they also were students of color.
"It leads you to missing school, it makes you not want to come to your gym class, it makes you fearful and leaves you pushed out into the school-to-prison pipeline," she said.
Buchert also looked at the student privacy aspect of the law as necessary to protect LGBTQ students until they are ready to come out to their friends and family.
She said part of protecting students is giving them a safe space to learn more about themselves and who they are in the world, instead of forcing them out of the closet before they are ready.
"Your family may not be prepared or well-suited to help you navigate those unique struggles," Buchert said, pointing out that while some parents are understanding and supportive, others might push the child out of the home to fend for themselves.
"And that's why the LGBTQ youth homeless rate is so high," Buchert said. "Forcibly outing them before they or their families are ready can be extremely harmful. The things Frizzelle is supporting would cause serious harm to LGBTQ youth and their families."
Both Virginia's conversion therapy ban and trans student protections passed with bipartisan support, and Delaney said they were examples of legislators doing their job to protect vulnerable children in the commonwealth.
But Frizzelle was still uncomfortable with how he perceived rights were balanced in these bills.
"I think this is such a thorny issue because you want to treat everyone with respect," Frizzelle told the Blade. "And the reason I made the video and I have the objection is I'm uncomfortable with parents being separated from their children's care by the state like this. I think that is not the proper function of the state."
Delaney pointed it this in fact is the proper role of the state: To protect children whom studies have shown to be vulnerable targets of harassment, discrimination and abuse.
"What we're trying to do as a legislature is protect these children," Delaney said. "And Frizzelle is dividing parents over a problem that is manufactured and not based in fact, and that is very sad."
Equality Virginia Executive Director Vee Lamneck agreed that the government has the authority and the duty to protect vulnerable people from harm. They also stated the government has the additional responsibility of ensuring everyone can benefit equally from public goods, such as receiving an education free from harassment.

"The government has the authority—and is supposed to use it—to protect vulnerable people from harm," Lamneck said. "Laws that ensure transgender students can benefit from public education, and that LGBTQ young people are not subjected to practices that are known to cause lasting psychological damage, fall squarely within that authority and obligation."
"No one, including parents, should be permitted to endanger the health and wellbeing of children in the ways prohibited by those laws," added Lamneck.