National Trans Visibility March steps off in Orlando on its way to L.A.
The organizers of the third annual celebration moved the march out of Washington, D.C. for the very first time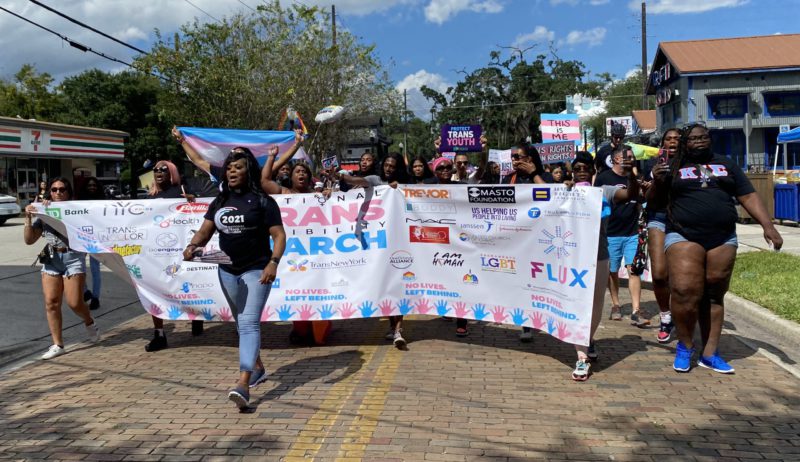 ORLANDO – Hundreds of out transgender people and allies from across Florida and from as far away as Southern California gathered in Orlando Saturday to rally and to march, demanding justice, equality and acceptance.
Chanting, "Trans Solidarity," and "Hey Hey, Ho, Ho, Transphobia Has Got To Go!" participants in the 3rd annual National Trans Visibility March stepped off for their first march to be held outside Washington, D.C. This was also the first in-person parade since last year's march was held mostly virtually, on account of the COVID-19 pandemic.
"There are so many of us who feel excluded from our cities and our communities," said Ariel Savage of Riverside, Calif.
"Visibility and support is crucial," declared Savage, 24, in one of the stirring speeches to the crowd at a rally on the shores of Orlando's Lake Eola, just prior to the march. "We are here today at the National Trans Visibility March because we are real and we have had enough!"
"It just goes to showcase the collective love that we, as trans people, have for each other, and that even in a world that excludes us and locks doors on us, we keep marching and we keep breaking those doors down every day," Savage later told the Los Angeles Blade. She's the policy director at TruEvolution, a Riverside-based nonprofit focused on racial justice and providing health services and emergency housing for LGBTQ+ people. "The Inland Empire has a lot of work to do," she said, calling it "not necessarily the most accepting environment." This was her first visit to Orlando.
"I don't think I've ever seen this many trans people in one place before," Savage said. "It feels very beautiful to be in a place where I'm not scared and I just feel excited and happy and at peace."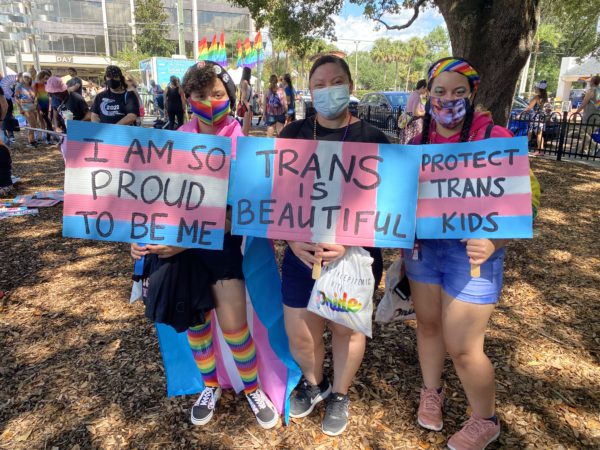 Flynn, who is 14 and from Orlando, held a sign decorated in the blue, white and pink colors of the transgender flag that said, "I'm so proud to be me." He marched with his mother, Michelle, and her cousin Rochelle, who is lesbian. Flynn said he'd known he was a trans boy since sixth grade but only recently came out to his mom. "Of course, I was confused, at first," said Michelle, of Orlando. "But since then, I have educated myself and I've joined parent groups and I support him fully."
Florida's ban on trans student-athletes and similar laws in eight other states are worrisome for Flynn's family, his mother said. "It does worry me as a mom, because I want to protect my kids. But I also want him to be who he is. I think it's really important as parents to support our children."
March organizers say they chose both this location, and the weekend of Orlando Pride, to show unity with the larger LGBTQ community. "Orlando has a spirit of heart and love, and we wanted it to be here to celebrate with them," said NTVM executive director, CEO and founder Marissa Miller.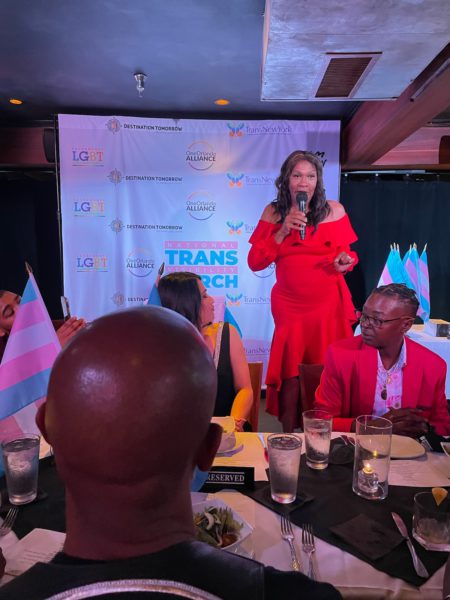 Following the march, members of the transgender community and allies formed a special contingent in the annual LGBTQ Pride Parade through Downtown Orlando, holding aloft a huge Trans Pride flag.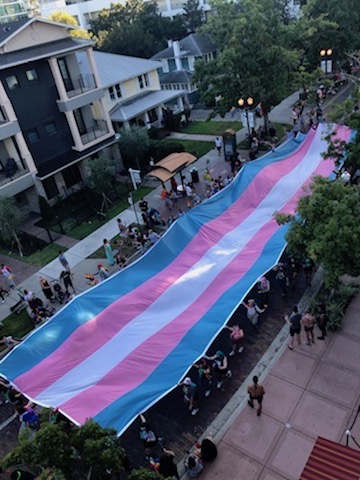 Next year, the march moves to Los Angeles, according to Come Out With Pride's communications director, YouTuber Melody Maia Monet, who first brought the idea for combining the Orlando events to her board of directors. She's been out 11 years and said she's excited to see how Pride has evolved in her adopted hometown of Orlando.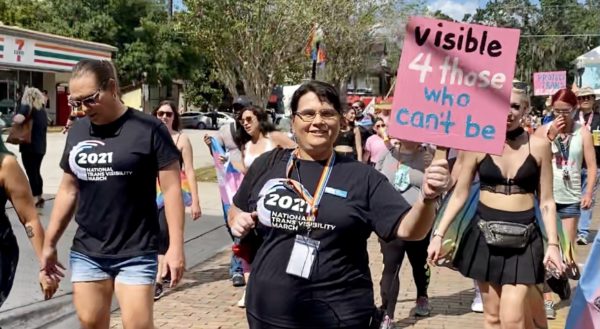 "What I really love is that we're kind of moving away from the binary," Monet said. "When you walk around this place, not just the National Trans Visibility March area, but all around Lake Eola Park, where we're having Come Out With Pride, you'll see people of basically every stripe under the rainbow, you know? So I think that is that is a great thing to see."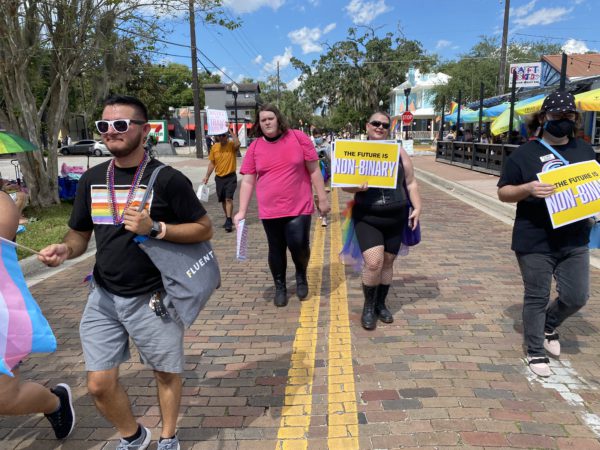 DeSantis targets Orlando non-profit over holiday drag show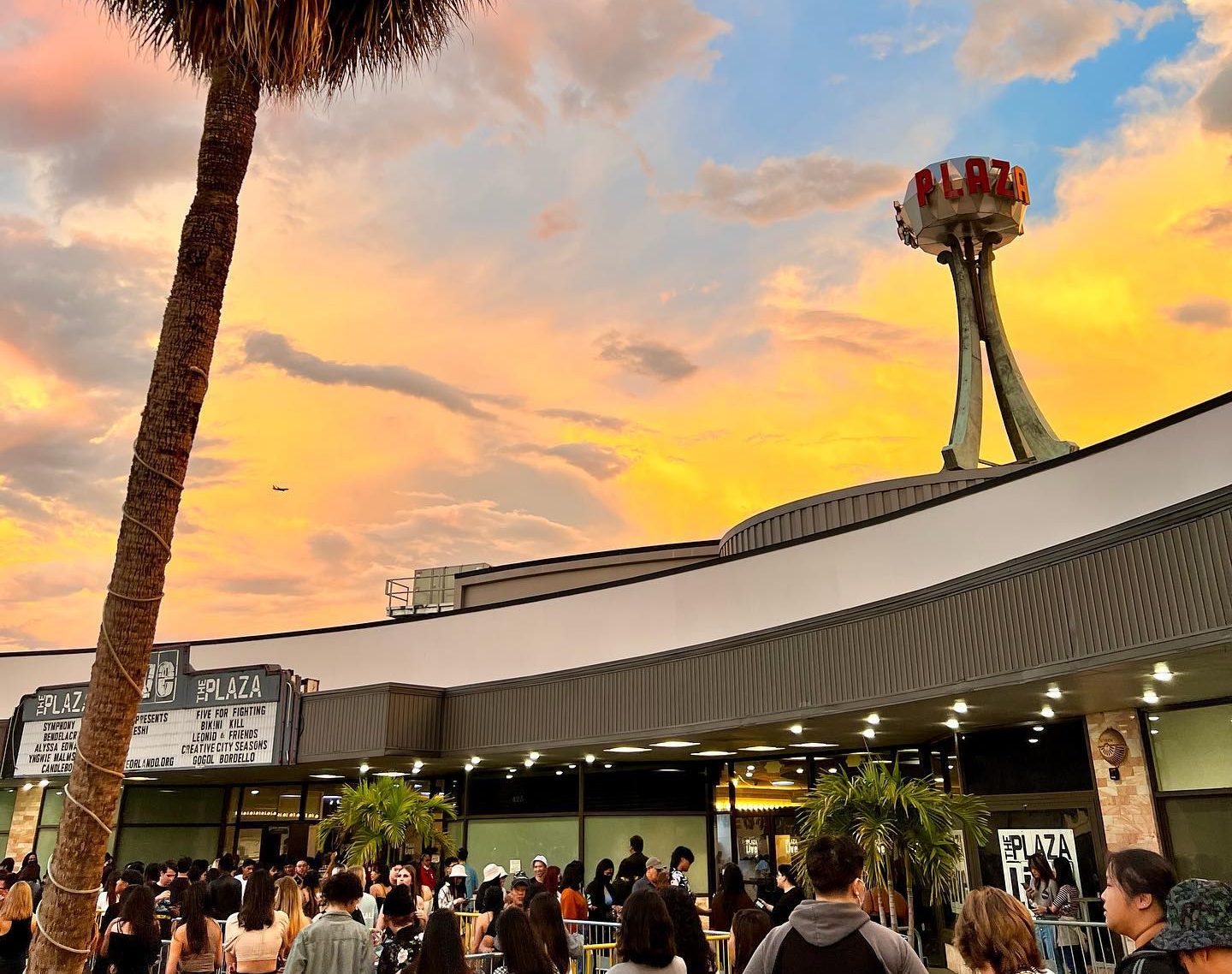 ORLANDO – Florida's Republican Governor Ron DeSantis escalated his war on the state's LGBTQ+ community ordering a state agency to launch a complaint against a Orlando non-profit over a drag holiday event it hosted in which children under age 18 were allowed to attend.
The state's Division of Alcoholic Beverages and Tobacco under the Department of Business and Professional Regulation filed the complaint on Friday against the Orlando Philharmonic Plaza Foundation alleging the foundation violated Florida law in allowing for a person to "commit lewd or lascivious exhibition" in the presence of an individual who is less than 16 years old. 
"A Drag Queen Christmas" was hosted by the foundation on Dec. 28 and during the performance sold alcoholic drinks at its Plaza Live venue. In the complaint, the agency states that the foundation used "Christmas-themed promotional materials" that did not give advance notice of the "sexually explicit nature" of the show's contents.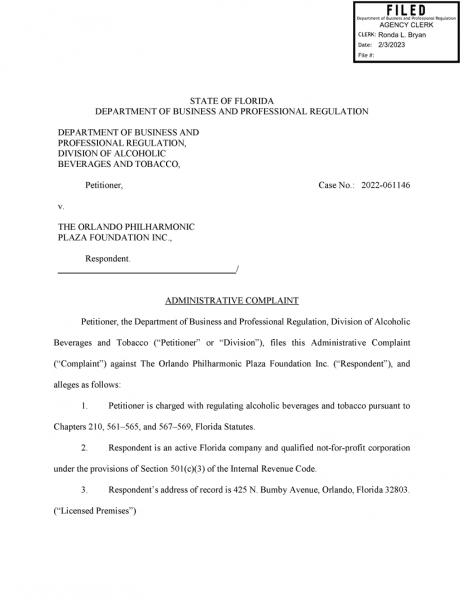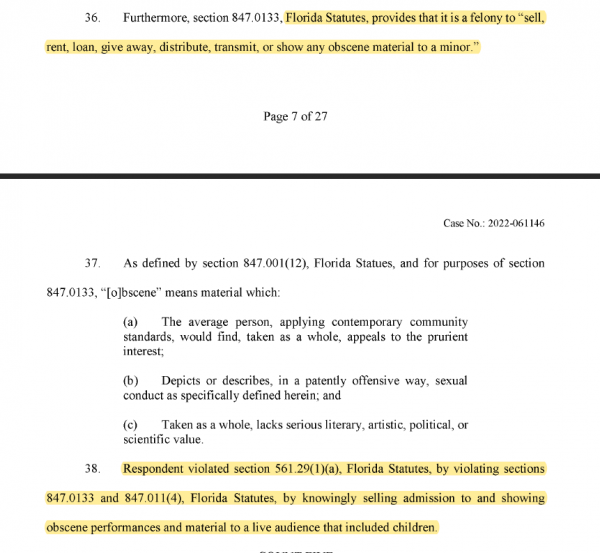 The complaint also states that the division sent the foundation a letter ahead of the show saying "sexually explicit drag show performances constitute public nuisances, lewd activity, and disorderly conduct when minors are in attendance" and the foundation's license could be subject to penalties if it did not ensure minors could not attend the event.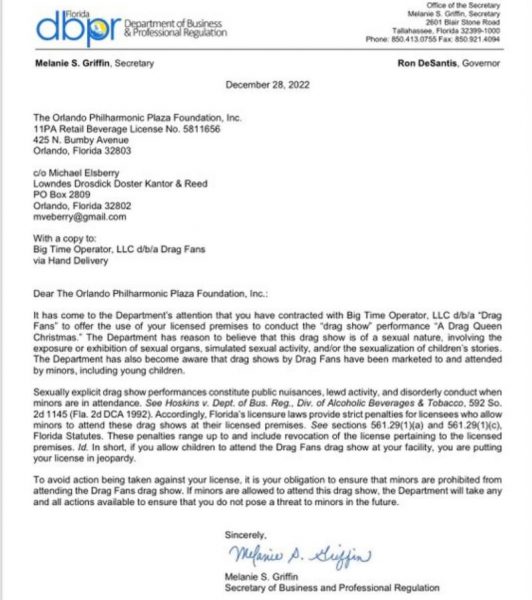 In its capacity as a regulator of alcohol, the division attempting to revoke the foundation's liquor license for six alleged counts of violating Florida statutes. 
When asked about the move by the DeSantis administration targeting the non-profit, Bryan D. Griffin, the spokesman for DeSantis said "Governor DeSantis stands to protect the innocence of children, and the governor always follows through when he says he will do something."
Orlando Weekly writer Matthew Moyer noted that The Plaza Live — besides serving as the performing home base of the Orlando Philharmonic — hosts a robust slate of touring bands, comedians, YouTubers and, yes, drag performers.
State Rep. Anna Eskamani released a statement to Orlando Weekly late Friday afternoon, condemning the state's actions in no uncertain terms. "Governor Ron DeSantis' culture wars are destroying people's jobs and livelihoods. The very notion of shutting down a small business over a drag show is insane and extreme," said Eskamani. "In the United States we do not allow the government to determine what we can read, see or hear or who we can gather with. Targeting drag performances limits everyone's freedom of speech and is all a part of the Governor's sick anti-LGBTQ+ agenda."
This is about dehumanizing LGBTQ people and targeting them for retribution by the state by portraying LGBTQ people as abberant and deviant. It's absolutely disgusting and should not be tolerated.

— Alejandra Caraballo (@Esqueer_) February 3, 2023
DeSantis previously filed a complaint against a popular restaurant and pub in the Miami's Wynwood neighborhood in July, alleging that it violated a public decency law in allowing children to attend a drag show.
The R house, is a unique casual fine dining establishment and lounge with an integrated gallery right in the heart of the vibrant Miami-Wynwood arts district named for Rocco Carulli, the executive chef as well as creator of the restaurant. The R House identifies itself on its Facebook page as "the proud home of South Florida's most popular weekend drag brunches! Make some time to check us out and experience R House."
The complaint was filed by the Department of Business and Professional Regulation on asking that the R House restaurant is a declared a public nuisance and has its liquor license revoked. 
According to the South Florida Sun Sentinel, the complaint was issued after a video of a recent performance at the bar's drag brunch went viral. A topless drag queen wearing lingerie stuffed with money can be seen in the video attempting to dance with a young girl, who the DPBR estimates is "between three and five years old." Twitter account "Libs of Tik Tok" originally found the footage on Tik Tok, posted by a user who wrote, "Children belong at drag shows!!!! Children deserve to see fun & expression & freedom."
The department cited multiple incidents of inappropriate drag performances with kids in the audience, including one in which a child "between the ages of ten and twelve" was "seen recoiling and turning away in her seat as a Brunch performer climbed on the back of the child's bench, squatted, and gyrated a couple of feet above the child's head."