TikTok's algorithm leads users from transphobic to far-right rabbit holes
After interacting exclusively with transphobic videos on TikTok, Media Matters was fed extremist content by the company's "For You" page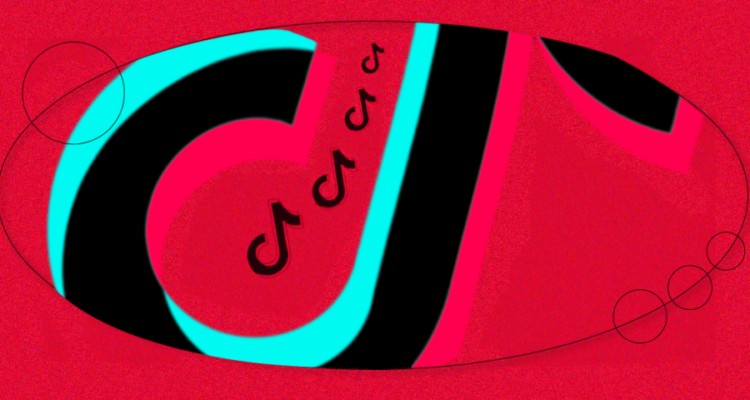 By Olivia Little and Abbie Richards | WASHINGTON – TikTok's "For You" page (FYP) recommendation algorithm appears to be leading users down far-right rabbit holes. By analyzing and coding over 400 recommended videos after interacting solely with transphobic content, Media Matters traced how TikTok's recommendation algorithm quickly began populating our research account's FYP with hateful and far-right content.
TikTok has long been scrutinized for its dangerous algorithm, viral misinformation, and hateful video recommendations, yet this new research demonstrates how the company's recommendation algorithm can quickly radicalize a user's FYP.
Transphobia is deeply intertwined with other kinds of far-right extremism, and TikTok's algorithm only reinforces this connection. Our research suggests that transphobia can be a gateway prejudice, leading to further far-right radicalization.
To assess this phenomenon, Media Matters created a new TikTok account and engaged only with content we identified as transphobic. This included accounts that had posted multiple videos which degrade trans people, insist that there are "only two genders," or mock the trans experience. We coded approximately the first 450 videos fed to our FYP. Even though we solely interacted with transphobic content, we found that our FYP was increasingly populated with videos promoting various far-right views and talking points.
That content did include additional transphobic videos, even though such content violates TikTok's "hateful behavior" community guidelines, which state that the platform does not permit "content that attacks, threatens, incites violence against, or otherwise dehumanizes an individual or group on the basis of" attributes including gender and gender identity.
Key Findings
After we interacted with anti-trans content, TikTok's recommendation algorithm populated our FYP feed with more transphobic and homophobic videos, as well as other far-right, hateful, and violent content.
Exclusive interaction with anti-trans content spurred TikTok to recommend misogynistic content, racist and white supremacist content, anti-vaccine videos, antisemitic content, ableist narratives, conspiracy theories, hate symbols, and videos including general calls to violence.
Of the 360 total recommended videos included in our analysis, 103 contained anti-trans and/or homophobic narratives, 42 were misogynistic, 29 contained racist narratives or white supremacist messaging, and 14 endorsed violence.
Transphobia and homophobia
Of the 360 videos analyzed, 103 (or 28.6%) were found to contain homophobic and/or anti-trans content. The transphobic and homophobic content fed to our FYP began with repetitive "jokes" berating transgender and LGBTQ people, frequently involving a popular meme saying that these individuals are "fatherless." As we watched and interacted with more videos, the content fed to our FYP became increasingly violent. In one example, a video with over 200,000 views featured a video game gunman shooting and killing characters at a gay pride celebration with the text: "Don't mind me. Just doing god's work rn." The comments section was filled with users praising these violent actions. The most liked comment on this video: "Beautiful now do it in real life."
Coded calls to violence
Many of TikTok's popular videos involve the combination of viral audio with user-created videos and text. Several videos fed to our FYP employed this memetic format to convey anti-LGBTQ views. These videos are examples of how TikTok users are utilizing the platform's unique combination of audio, video, and text to create hateful — and sometimes violent — content. While the text itself might not explicitly violate TikTok's community guidelines, put in context, these videos appear to be both hateful and dangerous.
For instance, one video depicted the user pretending to cry at the text on his screen, reading: "50% of transgenders take their own lives. This fills me with so much sadness." However, the accompanying audio was the line "We're halfway there," cut from Bon Jovi's Livin' on A Prayer — implying that the user wanted the rate of suicides to be higher.
Another video fed to our FYP amassed over 166,000 views and featured a person shaking their head with the accompanying text: "I can't believe people used to get killed because they were gay." Although the text alone may not appear problematic, in combination with the video's audio — the line "Wish we could turn back time, to the good old days," from the Twenty One Pilots song Stressed Out — the meaning is modified to imply the user wants to return to a time when rates of violence against LGBTQ people were even higher.
In another example, a user followed the same pattern — using the Twenty One Pilots' audio with overlaid text, reading: "I can't believe that trans people used to be put in mental institutions." Again, this juxtaposition of image, text, and audio imparts a more sinister meaning than may initially appear.
TedPilled
Several of the videos fed to our FYP featured audio called "Teddy" which says, "The industrial revolution and its consequences have been a disaster for the human race," a quote taken from the first line of "Unabomber" Ted Kaczynski's manifesto, "Industrial Society and Its Future." Kaczynski killed three people and injured 23 others in 1978 with homemade bombs. The audio, which already has been used in over 1,200 unique videos, has become popular on right-wing TikTok and particularly in anti-LGBTQ content, based on the frequency with which it emerged during our study. In the videos we reviewed, it was frequently paired with montages of screenshots of LGBTQ people livestreaming on TikTok. These videos not only use an audio that pays homage to a terrorist, but they also promote the harassment of LGBTQ TikTok users.
Prominent far-right figures
In 27 of the 360 videos fed to our FYP, users praised prominent right-wing or far-right figures, such as former President Donald Trump, U.K. Prime Minister Boris Johnson, far-right media personality Steven Crowder, far-right and white nationalist political commentator Nick Fuentes, the Daily Wire's Ben Shapiro, former leader of the British Union of Fascists Oswald Mosley, and Paul Nicholas Miller (a.k.a. The GypsyCrucader, a far-right internet personality known for cosplaying as the Joker and promoting white supremacist views on online chatting service Omegle).
Hate symbols and dog whistles
Our account was fed three videos containing far-right dog whistles and seven videos containing hate symbols, including videos and profile pictures containing black suns, skull masks, and a rising sun flag. Users also included antisemitic dog whistles in their usernames, such as "jewlover_14" and "1400.8000," which reference the "14 words" and Hitler (H being the eighth letter in the alphabet).
Racism and white supremacy
Racist and white supremacist content was not immediately fed to our FYP, but it was increasingly recommended as we reviewed and engaged with more transphobic content. One viral video with 5.2 million views displayed screenshots of Google search results for "three Black teenagers" vs. "three white teenagers." When this search result first went viral in 2016 to illustrate the ways that algorithms reinforce racism, the TikTok users sharing it presented the findings differently. Instead, the most-liked comments on the video perpetuate the hateful and racist narrative that Black people are criminals. The top comment, with 72,200 likes says, "Well that's not Google's fault."
One user with a black sun in their profile picture responded to an educational video about the racist roots of classical music. The video begins with the educational TikTok "Classical music is racist" but then cuts to the user playing classical music on his computer while including the hashtags #racist #racism #sigma #chad #alphamale.
Twenty-nine of the 360 videos reviewed contained racist themes, including overtly white supremacist content. For instance, one video with nearly 900,000 views from the account "wh1t3prideworldwide" (using numbers instead of letters to evade the ban on white supremacist rhetoric), said, "I love being wh1te… look at my peoples land and what we built #proud #white #colonizer #whiteproud."
Far-right
Within the first 100 videos, the algorithm began to show us content promoting far-right talking points and figures. For example, one video on our FYP was from an account called "lithuanian_nationalistas" which celebrated Paul Miller, a far-right extremist currently facing up to 30 years in federal prison. Of the 360 total videos reviewed, 27 overtly promoted far-right political ideologies. These videos included the celebration of fascist historical figures such as Oswald Mosley, edits intended to praise Polish nationalism, the far-right slogan "Reject modernity, embrace tradition," and repetitive criticism of "degeneracy" (often referring to LGBTQ people).
Conclusion
This research illustrates that on TikTok, engaging with anti-trans content alone is enough to turn an individual's FYP into a cesspool of extremism, hatred, and violence. In many instances, videos containing harmful or violative content expressed more than one form of dangerous rhetoric. For example, many videos containing racist rhetoric or tropes also frequently included instances of transphobia, homophobia, misogyny, and/or antisemitism. One video, for instance, celebrated the idea of kids failing their "transgender people of colour history test." The intersectional nature of these videos means creators can incorporate various strains of bigotry and hate and thus introduce viewers to new, dangerous ideologies. Other social media companies have struggled with their platforms radicalizing users into the far right, but TikTok's rapid supply of content appears to allow exposure to even more hateful content in a fraction of the time it takes to see such content on YouTube. When a user opens TikTok, a video immediately starts playing. Even the seemingly simple requirement of clicking a post or video on sites like Reddit or YouTube is largely removed from TikTok's user interface. While nearly 400 may sound like a large number of videos, if a user watches videos for an average of 20 seconds each, they could consume 400 videos in just over two hours. A user could feasibly download the app at breakfast and be fed overtly white supremacist and neo-Nazi content before lunch.
Methodology
Media Matters created a new TikTok account using a device used solely for related research and engaged with only transphobic content. We initially followed 14 known transphobic accounts and then began watching videos on the platform. As we were fed videos on our FYP, we engaged with only transphobic videos, followed the creators of this content, and catalogued the ensuing hateful narratives fed to our FYP after this engagement. In total, we watched and evaluated 498 videos, 64 of which were sponsored advertisements and not user-driven content, 35 that were removed before we could double code them, and 39 which were viewed while creating the account or to determine the nature of FYP narratives throughout the review. The remaining 360 videos were evaluated with the following definitions:
"Transphobic accounts": accounts that have posted multiple videos which degrade trans people, insist on there being "only two genders," and/or mock the trans experience. These videos or accounts also often contain other anti-LGBTQ rhetoric.
"Engaging with": liking videos, following creators, saving sounds, watching videos in full.This set of 360 videos were then sorted into 30 different categories. Most relevant for this study were categories related to transphobic and homophobic content, misogyny, violence, the far right, hate symbols, racism, nationalism, white supremacy, dog whistles, antisemitism, and violence. To be assigned a final code, a majority of three researchers had to agree on a code after a blind review.
We defined "transphobic" posts as those that attack or mock trans people (including nonbinary people), say there are "only two genders," or mock or deface the trans flag. We defined "homophobic" posts as those that attack or mock lesbian, gay, or bisexual people or mock or deface the pride flag.
We defined "violent" posts as those that depict violent imagery or celebrate, encourage, or advocate for past or future acts of violence.We defined "prominent far-right figures/prominent far right talking points" posts as those that contain prominent far-right figures such as Ben Shapiro, Alex Jones, Paul Joseph Watson, Steven Crowder, Paul Nicholas Miller, and Nick Fuentes, or content which includes common far-right talking points such as "reject modernity, embrace tradition," criticism of so-called "degeneracy," or celebration of "western civilization."
We defined "hate symbol" posts as those which include symbols of hate such as the swastika, sonnenrad, or rising sun. We defined "misogynistic" posts as those which attack, degrade, or mock women or support anti-feminism and the men's rights movement. We defined "dog whistle" posts as those which contain white supremacist and neo-Nazi dog whistles such as references to the "14 words" or the number "88" used as a vieled "Heil Hitler," in the video, caption, or username.
We defined "racist/white supremacist" posts as those which attack, degrade, or mock a particular race or ethnic group or support white supremacy by using white supremacist talking points such as "white pride" or "white lives matter." We defined "antisemitic" posts as those which attack, degrade, or mock Jewish people, deny the Holocaust, or promote antisemitic conspiracy theories.
We defined "COVID-19 or vaccine misinformation" posts as those which spread false information about the pandemic or the vaccines or advocated against life-saving protective measures. We defined "sponsored" posts as any video that is fed directly to the FYP by TikTok and is labeled as sponsored content. We defined "other" content as any that did not fall into any of the aforementioned categories.
********************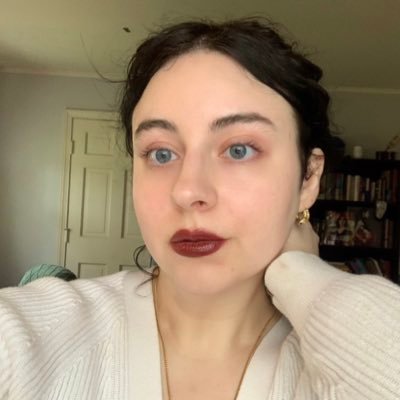 Olivia Little is a researcher at Media Matters. She holds a bachelor's degree in law and public policy from Indiana University. Olivia previously worked as a research associate for Sen. Bernie Sanders' 2020 presidential campaign.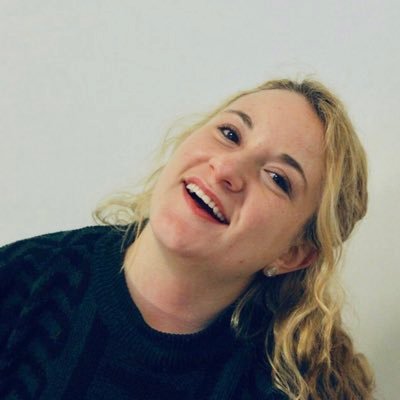 Abbie Richards is a TikToker and TikTok disinformation researcher.
*********************
The preceding article was previously published by Media Matters for America and is republished with permission.
New study on resilience & mental health among LGBTQ youth
LGBTQ youth with high resilience had 59% lower odds of reporting a suicide attempt- 69% lower odds of considering suicide in the past year
NEW YORK – The Trevor Project observing the 53rd anniversary of the riots at the Stonewall Inn that sparked a greater movement for LGBTQ+ rights and equality this week, released new data that examines resilience and mental health among LGBTQ youth.
"As we celebrate Pride Month and commemorate the Stonewall Riots, there is often discussion of the 'resilience' of the LGBTQ community and the ways in which members are able to bounce back in the face of adversity. These data highlight the fact that resilience is not just an admirable quality – but one that can be associated with improved mental health among LGBTQ youth," said Dr. Jonah DeChants, Research Scientist at The Trevor Project.
"Higher resilience in our sample was consistently associated with better mental health outcomes including decreased risk for anxiety, depression, and suicide attempts in the past year among LGBTQ youth. Moving forward, we should invest further research into understanding how LGBTQ youth can successfully develop high resilience. Additionally, we should work to dismantle systems of oppression and implement LGBTQ-inclusive anti-discrimination protections  so that LGBTQ youth are not required to possess resilience to excel and thrive." 
Key Findings:
LGBTQ youth with high resilience had 59% lower odds of reporting a suicide attempt, and 69% lower odds of considering suicide in the past year, compared to LGBTQ youth with low resilience.
LGBTQ youth with high resilience reported 81% lower odds of anxiety symptoms, compared to LGBTQ youth with low resilience.
LGBTQ youth with high resilience reported 79% lower odds of recent depression, compared to LGBTQ youth with low resilience.
LGBTQ youth who have supportive families and are in supportive environments have higher resilience.
LGBTQ youth ages 18 to 24 reported significantly higher resilience than LGBTQ youth ages 13 to 17.
Read the report:
150 people on Tennessee's sex offender registry for HIV-related conviction
Nearly one-half of HIV registrants on the SOR were women and over three-quarters of HIV registrants were Black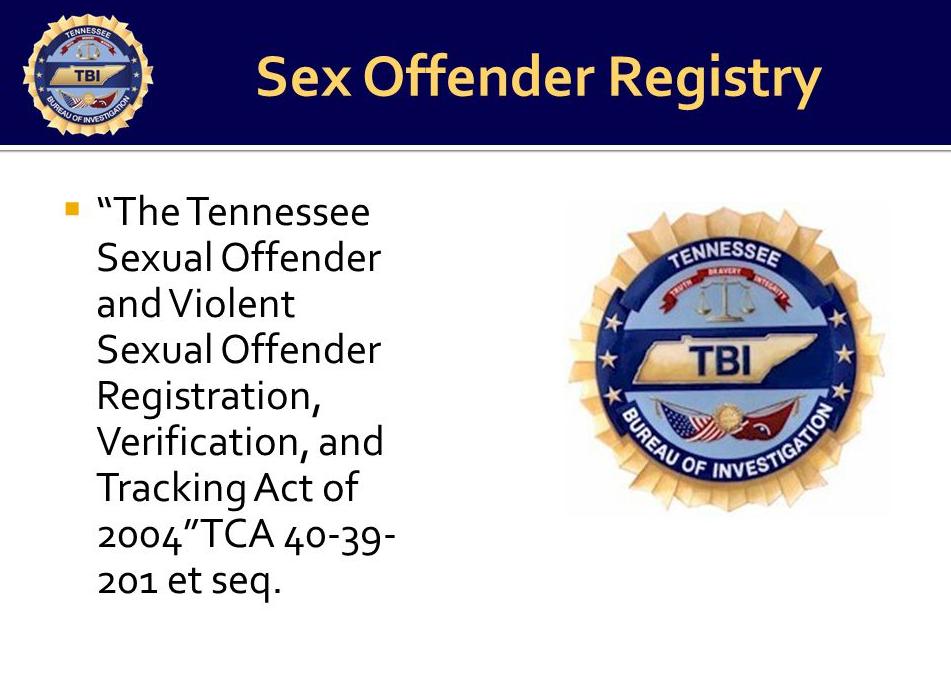 LOS ANGELES – At least 154 people have been placed on Tennessee's sex offender registry (SOR) for an HIV-related conviction since 1993, according to a new report by the Williams Institute at UCLA School of Law.
Enforcement of HIV crimes in Tennessee disproportionately affects women and Black people. Nearly one-half of HIV registrants on the SOR were women and over three-quarters of HIV registrants were Black.

Tennessee's two primary HIV criminalization laws—aggravated prostitution and criminal exposure—make it a felony for people living with HIV to engage in sex work or other activities, such as intimate contact, blood donation, or needle exchange, without disclosing their status. Both are considered a "violent sexual offense" and require a person convicted to register as a sex offender for life.

Examining Tennessee's sex offender registry, researchers found that Shelby County, home to Memphis, accounts for most of the state's HIV convictions. Shelby County makes up only 13% of Tennessee's population and 37% of the population of people living with HIV in the state, but 64% of HIV registrants on the SOR. Moreover, while Black Tennesseans were only 17% of the state's population and 56% of people living with HIV in the state, 75% of all HIV registrants were Black.

In Shelby County, 91% of aggravated prostitution convictions resulted from police sting operations in which no physical contact ever occurred. In addition, the case files showed that 75% of those convicted were Black women. When it came to criminal exposure case files, all of those convicted except one person were Black men.

"Tennessee's HIV criminal laws were enacted at a time when little was known about HIV and before modern medical advances were available to treat and prevent HIV," said lead author Nathan Cisneros, HIV Criminalization Analyst at the Williams Institute. "Tennessee's outdated laws do not require actual transmission or the intent to transmit HIV. Moreover, the laws ignore whether the person living with HIV is in treatment and virally suppressed and therefore cannot transmit HIV."

KEY FINDINGS
Incarcerating people for HIV-related offenses has cost Tennessee at least $3.8 million.
Of the 154 people who have been placed on Tennessee's SOR for an HIV-related conviction, 51% were convicted of aggravated prostitution, 46% were convicted of criminal exposure, and 3% were convicted of both.
Women account for 26% of people living with HIV in Tennessee and 4% of people on the SOR, but 46% of the SOR's HIV registrants.
Black people account for 17% of people living in Tennessee, 56% of those living with HIV, 27% of people on the SOR, but 75% of the SOR's HIV registrants.
Black women were the majority of aggravated prostitution registrants (57%), while Black men were the majority of criminal exposure registrants (64%).
People with an HIV-related offense are more economically vulnerable when compared to others on the state's SOR.

One in five (19%) HIV registrants were homeless compared to 9% of all SOR registrants.
28% of HIV registrants reported an employer address compared to about half (49%) of all SOR registrants.

Shelby County has one aggravated prostitution conviction for every 115 people living with HIV in the county, and Black people were 90% of all people convicted for aggravated prostitution.

Over 90% of aggravated prostitution convictions in Shelby County were the result of police sting operations.
Only 3% of aggravated prostitution convictions in Shelby County alleged any intimate contact.
Nearly all (95%) people arrested in Shelby County for criminal exposure were Black men, compared to 64% of people statewide.
The Williams Institute has conducted research on HIV criminalization in numerous U.S. states.
New Pew Research Center poll: Americans at odds over Trans issues 
Strong majorities favor non-discrimination protections but weaker support for access to transition-related care among minors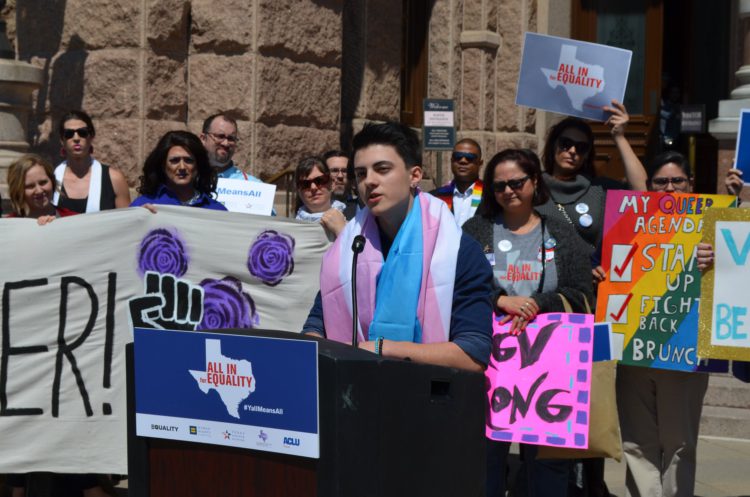 WASHINGTON – A new survey from a leading non-partisan research center reveals Americans have mixed views on transgender issues at a time when states are moving forward with measures against transgender youth, with strong majorities favoring non-discrimination protections but weaker support for access to transition-related care among minors and participation in school sports.
The Pew Research Center issued the findings on Tuesday as part of the results of its ongoing study to better understand Americans' views about gender identity and people who are transgender or non-binary. The findings are based on a survey of 10,188 U.S. adults from data collected as part of a larger survey conducted May 16-22.
A majority of respondents by wide margins favor non-discrimination protections for transgender people. A full 64 percent back laws or policies that would protect transgender people from discrimination in jobs, housing, and public spaces, while roughly 8-in-10 acknowledge transgender people face at least some discrimination in our society.
Additionally, nearly one half of Americans say it's extremely important to use a transgender person's new name after they undergo a transition, while an additional 22 percent say that is somewhat important. A smaller percentage, 34 percent, say using a transgender person's pronouns is extremely important, and 21 percent say it is somewhat important.
But other findings were less supportive:
60 percent say a person's gender is determined by sex assigned at birth, reflecting an increase from 56 percent in 2021 and 54 percent in 2017, compared to 38 percent who say gender can be different from sex assigned at birth.
54 percent say society has either gone too far or been about right in terms of acceptance, underscoring an ambivalence around transgender issues even among those who see at least some discrimination against transgender people.
About six-in-ten adults, or 58 precent, favor proposals that would require transgender athletes to compete on teams that match the sex they were assigned at birth as opposed to teams consistent with their gender identity, compared to 17 percent who oppose that and 24 percent neither favor nor oppose it.
46 percent favor making it illegal for health care professionals to provide transition-related care, such as hormones or gender reassignment surgery, to someone younger than 18, compared to 31 percent who oppose it.
Americans are more evenly split when it comes to making it illegal for public school districts to teach about gender identity in elementary schools (which is favored by 41 percent, and opposed by 38 percent) and investigating parents for child abuse if they help someone younger than 18 obtain transition-related care (37 percent are in favor and 36 percent oppose it).
Young adults took the lead in terms of supporting change and acceptance. Half of adults ages 18 to 29 say someone can be a man or a woman even if that differs from the sex they were assigned at birth, compared to about four-in-10 of those ages 30 to 49 and about one-third of respondents 50 and older.
Predictably, stark differences could be found along party lines. Democrats by 59 precent say society hasn't gone far enough in accepting people who are transgender, while 15 percent say it has gone too far and 24 percent say it's been about right. For Republicans, 10 percent say society hasn't gone far enough, while 66 percent say it's gone too far and 22 percent say it's been about right.
Read the full report here.