Dave Chappelle won't get cancelled for Transphobia
In his latest special on Netflix, Chappelle once again attacks trans people's identities, and mocks them as part of his act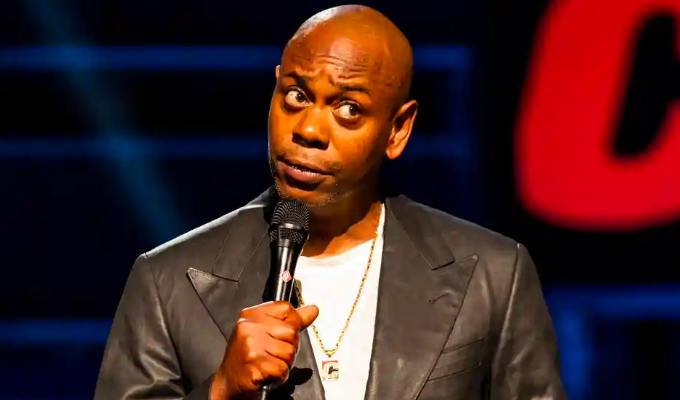 FAIRFAX COUNTY, Va. – Recently, prominent Daily Wire podcaster and frequent Fox News guest Matt Walsh proclaimed on his show that the Spanish Inquisition "was far more defensible than modern-day cancel culture is, especially the cancel campaigns waged by trans activists."
This accusation against transgender people is a high bar to clear, given that the tortures of the Inquisition are both well documented and legendary in their cruelty. They included ripping peoples arms out of their sockets with ropes (the strappado), the rack, water torture, burning people alive, the "Spanish tickler", and slowly crushing people's skulls in a vice. Perhaps worst was the "Judas Chair", in which people were seated naked on a sharp, pointy pyramid, and weighted down until they were impaled to death rectally.
As far as I can determine, "trans activists" haven't done anything as bad as this, and it's hard to imagine something worse. However, if they were doing things worse than the Spanish Inquisition to thousands of people for "heresy" every year, you would think transphobes would be a lot more circumspect expressing their views.
But they're not, because being anti-trans is profitable, a quick way to get media exposure in big mainstream outlets, suck up to the right-wing base, and otherwise prove you bona fides as "edgy", "anti-woke", and contrarian in a way that's still socially acceptable. It is, in effect, one of the last ways for people to "punch down". It's like beating up the most unpopular, misfit, neurodivergent kid in school to make yourself more popular.
For example, Matt Walsh is unabashedly transphobic, has more media exposure (and followers) than any trans person, and isn't going away. Transphobic conspiracy theories were given a full segment on 60 Minutes, and it isn't going away. The New York Times Editorials under Bari Weiss (who's openly hostile to transgender people) gave fellow travelers Katy Herzog and Jesse Singal plenty of exposure.
While both writhed around on the ground like a French soccer player looking for a card, neither of them seems to have suffered any real consequences for supposedly being cancelled. Herzog continued to write for the gay press after she was supposedly cancelled. Jesse Singal got his book published by a major outlet.
Despite taking the position that trans people should be banned from public spaces, denied health care, banned from sports, and denied access to government ID, JK Rowling is doing just fine. Far from being cancelled, continues to have hundreds of millions of dollars, book deals, an agent, a publisher, movie deals, and invitations to rub elbows with cocktails and hors d'oeuvres set in the UK.
A few transphobes have been "black-listed," but not for anything they said about transgender people. Rosanne Barr had a long history of transphobia, but didn't suffer consequences until she made racist tweets. Similarly, former MLB player Kurt Schilling had a history of anti-trans commentary, but was fired from ESPN for making racist statements. Milo Yiannopolous went from college to college singling out local trans students for hate, but only lost his position within conservative media when he defended pedophilia.
Which brings us to Dave Chappelle, who has once again doubled down on his long-standing disgust at trans people. In his latest special on Netflix, Chappelle once again attacks trans people's identities, and mocks them as part of his act. This follows his 2019 special (also carried by Netflix) which also targeted trans people.
This presents us with a testable hypothesis. If people like Walsh are right, something worse than being burned alive or getting a ride on the Judas chair will happen to Chappelle for offending trans sensibilities. A less extreme hypothesis is that if Weiss, Herzog, and Singal are right, Chappelle will be black-listed and venues will refuse to host his performances.
Or, if I'm right, nothing significant will happen. And that's a bet I'll take any day. Netflix knew there was transphobic content in his show in 2019 and put it out anyway, the same as they did with his first two shows on the network. They went and put him on contract for another show. And when that show also had transphobic content in 2021, they (again) chose to post it. Dave Chappelle will not be "cancelled" unless he targets some other group with a similar level of offensive scorn. Indeed, Chappelle proclaimed that, "If this is what being canceled is like, I love it."
But you know who did get cancelled? Trans employees of Netflix who got suspended for speaking out publicly, and pointing out that of the record-setting 44 trans people murdered so far this year, 44 were people of color. Apparently, it doesn't feel like a supportive work environment when your employer pays Dave Chappelle millions of dollars repeatedly to spew anti-trans invectives to the masses and proclaim he's on the side of bigots who want to see your fundamental human rights eliminated.
The fabricated narrative of trans "cancel culture" is another right-wing dog-whistle for a crisis that doesn't exist. Like Critical Race Theory (CRT) in elementary schools or trans athletes taking away scholarships from cisgender girls. It was created to stir up the right-wing base and weaken support for an already marginalized group to provide post hoc justification for whatever is done to trans people by the government, and preemptively create the narrative that what suppression falls on trans people was necessary. The right wing wants people to see fascism an appropriate response to (manufactured) left-wing outrages, and believe trans people "had it coming".
And Chappelle is merely their useful idiot.
********************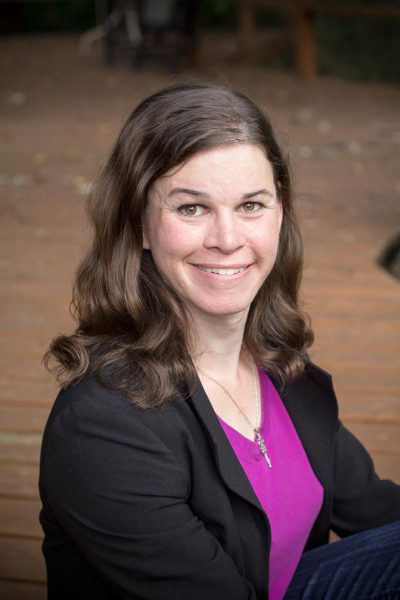 BYU reignites war on LGBTQ+ students as Feds investigate
Taxpayer-supported Utah private university attacks LGBTQ people. Mormon university BYU bans dating, protesting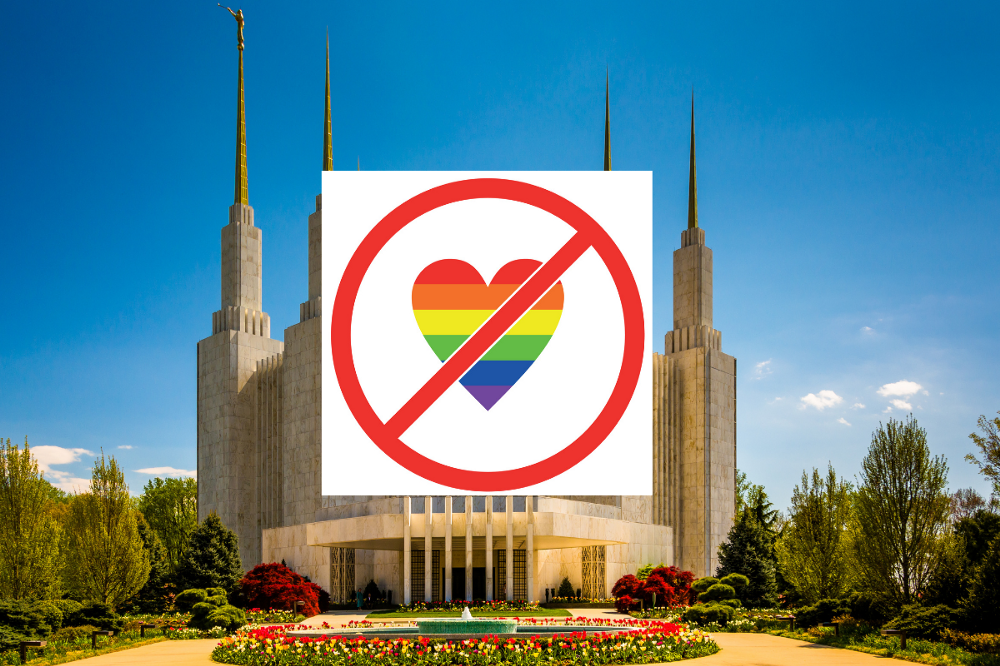 By James Finn | DETROIT – In a move straight out of Bob Jones University's racist playbook, from an era when Christian schools and universities routinely barred white students from dating Black students, Brigham Young University (BYU) has strengthened a ban on students dating members of the same sex. BYU, which is privately owned by the LDS (Mormon) Church, accepts federal funds and benefits from Department of Education (DOE) programs.
In response to student complaints, the DOE has opened a civil rights investigation, seeking to determine if the university is violating Title IX, which prohibits schools that accept federal funds from discriminating "on the basis of sex." BYU claims the right to be exempt from Title IX based its religious status.
LGBTQ dating ban at Brigham Young University probed in federal investigationSALT LAKE CITY – The U.S. Department of Education has opened a civil-rights investigation into how LGBTQ students are…www.usatoday.com
In a further escalation, BYU just announced a policy that will prohibit LGBTQ students from protesting on campus.
Before considering the protest ban, let's back up and examine how a cease fire has reignited into a hot war. Up until a year ago, LDS homophobic bigotry seemed to be thawing. In 2019, the Church withdrew its odious 2015 "November Policy" that branded married LGBTQ people as "apostates" and had the practical effect of encouraging families to break apart.
Some BYU students began taking cautious steps out of the closet, saying they could be Mormon, love the LDS Church, and be gay or transgender at the same time. Administration reaction was mixed, but the general position seemed to be cautious acceptance, a sort of quiet campus détente in which people agreed to disagree.
Many LGBTQ Mormons say the centrality of BYU in their lives and social spheres made this thaw critically important. They believed they were finally allowed to be more fully part of the communities they were born into.
Then just a few months ago, everything blew up.
A full-scale war against LGBTQ students reignited, probably in response to an August campus speech in which senior LDS leader Jeffrey R. Holland blasted BYU student Matt Easton in intensely personal terms, characterizing him as selfish, immoral, and immature for coming out as gay in his valedictory speech … even though he had the full approval of faculty advisors.A Shocking New Speech Has Plunged Mormons Into Another Furious Battle Over Gay RightsOn Aug. 23, Jeffrey R. Holland, Brigham Young University's former president and a senior apostle in the Church of Jesus…slate.com
Many Mormons, noting Holland's frequent gun metaphors, have characterized his speech as a "call to war" against LGBTQ people. Writing for Slate, Haley Swenson agrees, calling the speech "shocking" and "crushingly cruel."
His words were unmistakably a call to arms: Holland used the word "fire" 10 times, "musket" eight times, and made multiple references to "friendly fire," "wounds," and "scarring." In particular, he called for "more musket fire" from BYU's faculty to defend Mormonism's official position on the inferiority and social dangers of same-sex relationships and marriages.
LGBTQ students at BYU say they feel tricked and even lied to
The federal civil rights investigation that came to light just over a week ago centers around the dating ban, and may be a response to what students say was a bait and switch in 2020, when the university amended its "honor code" to eliminate language banning same-sex dating. Many LGBTQ students came out publicly after that language was removed, only to be shocked short weeks later when administrators announced LGBTQ students in relationships would still face harsh discipline, under a different set of rules.
Students protested the reversal, saying they felt tricked into coming out. The federal investigation from the DOE's Office for Civil Rights began late last year, reportedly in response to student complaints, though it might also be a response to a lawsuit by the Religious Exemption Accountability Project (REAP).
BYU students have sued, demanding the university comply with Title IX
Last March, former BYU students joined REAP and 33 other LGBTQ plaintiffs from 25 religious colleges and universities suing the DOE for not enforcing Title IX, seeking "to put an end to the U. S. Department of Education's complicity in the abuses and unsafe conditions thousands of LGBTQ+ students endure at hundreds of taxpayer-funded, religious colleges and universities."
Also last March, on the evening of the 4th, dozens of LGBTQ BYU students and allies gathered in silence under BYU's iconic "Y" after lighting it in rainbow colors with LED flashlights to express solidarity with queer students on campus and across the country.
Many students quietly prayed while others wept openly. The demonstration was part of Rainbow Day, an annual event organized by Color the Campus, a BYU student-led organization for LGBTQ people and allies. BYU did not discipline any students involved but did announce the rainbow display had not been "authorized."
Days after the federal investigation came to light, BYU lowered the hammer again
Administrators just announced rules prohibiting student demonstrations on the hillside where the "Y" sign is located, as well as locations within university buildings, near places where minors or "vulnerable populations" are present, and locations where "safety is at risk." BYU has defined a demonstration as "an event that occurs on university property that is not sponsored by the university in which two or more people gather to raise awareness about, or express a viewpoint on, an issue or cause."
LGBTQ students say Rainbow Day has been effectively canceled, unless students wish to participate under threat of academic discipline up to and including expulsion. Leaders say they are angry administrators are trying to frame the demonstration ban around safety concerns. They such a framing is disingenuous and dishonest, a violation of the "honor code" students are expected to live by. They say concerns about risks to minors is insulting, sending a stereotypically false message that LGBTQ people are dangerous to children.
BYU accepts hundreds of millions of federal taxpayer dollars
BYU is claiming a "religious exemption" from Title IX, and they badly need an exemption if they don't intend to comply with the law. The university's private status is a fiction. BYU accepts hundreds of millions of federal dollars every year, irrespective of their claims to be largely independent of federal money.
In 2018 alone, BYU accepted a 6.8 million dollar DOE grant to facilitate language-learning and study-abroad programs. This was just one of several similar grants that year alone. BYU cooperates with federal agencies to facilitate federal grants and loans BYU students use to pay tuition and other fees. According to Forbes, half of all BYU students pay tuition with federal Pell grants or other federal grants. This figure does not include federally guaranteed student loans, which almost all BYU students take advantage of.
The reality is, if the federal government cut off taxpayer dollars, BYU would find itself on the edge of bankruptcy if not in immediate collapse. Without taxpayer dollars, they would have to go out of business or downsize dramatically while charging far higher tuition to students.
Punishing LGBTQ students for who they love is unacceptable in a free democratic society
My tax dollars and yours keep BYU running. They claim to be exempt from laws that prohibit discrimination against transgender and gay people, but so did Bob Jones University back in the 1960s and 70s when they expelled and otherwise punished students for dating outside their race.
BYU's treatment of LGBTQ students is not morally morally distinguishable from Bob Jones'. The IRS pulled Bob Jones' tax exempt status in 1976, telling the university in effect that if they wished to engage in racist practices they justified with "sincere religious belief," they would have to do as a truly private institution, with no taxpayer dollars, not even tax-exempt status.
Bob Jones sued but lost at the Supreme Court. They eventually changed their racist practices, largely as a result of the extreme financial pressure the federal government brought to bear.
Can the same tactic work with BYU? Probably not. Not unless the federal LGBTQ Equality Act, which would do away with most religious exemptions, passes Congress. Since that's not to going to happen anytime soon, BYU is probably going to have a free hand for the time being to be horrible to LGBTQ students.
The hot war they reignited this year is probably going to get hotter. DOE's investigation is encouraging. Maybe they can find some way around the religious exemption BYU is wielding as a musket, in the words of the thoroughly horrible Jeffrey Holland. REAP's lawsuit is also encouraging, but the odds are not good.
The real fight, the one we can win, is a struggle for hearts and minds, a struggle to encourage people of good will to accept LGBTQ people as good, decent, loving, and deserving of equality.
What does BYU stand for, bigotry and oppression, or love? Do they really want to be seen as the moral equivalent of Bob Jones University with its appalling racist practices?
Dear reader, that's a question I ask you to pose to LDS leaders every time you get the chance. You can make a difference. You really can.
********************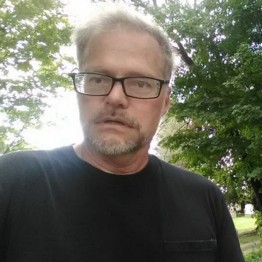 James Finn is a former Air Force intelligence analyst, long-time LGBTQ activist, an alumnus of Queer Nation and Act Up NY, a frequent columnist for the LA Blade, a contributor to other LGBTQ news outlets, and an "agented" but unpublished novelist. Send questions, comments, and story ideas to [email protected]
********************
The preceding article was previously published by Prism & Pen– Amplifying LGBTQ voices through the art of storytelling and is republished by permission.
News Flash: LGBTQ teens don't use litter boxes at school
Michigan Republican Party leader pushes outrage for political gain in ridiculous anti-LGBTQ+ claim against a school system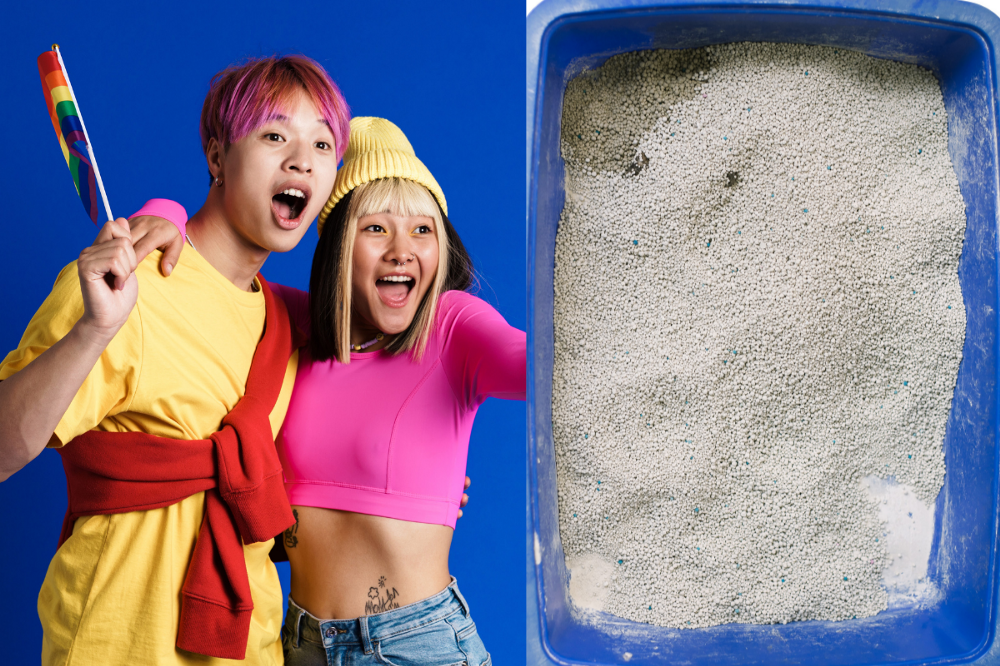 By James Finn | BAY CITY, Mi. – "Let me be clear in this communication," wrote Michigan school superintendent Michael Sharrow. "There is no truth whatsoever to this false statement/accusation! There have never been litter boxes within MPS schools."
Sharrow, who runs Midland Public Schools near Bay City, Michigan, told reporters he felt embarrassed and astonished he had to email parents, some of whom were outraged about false reports that LGBTQ students who "identify as cats" were being provided litter boxes to relieve themselves on school premises.
When I saw this story in MLive the other day, I laughed, but when I dug down, I lost my sense of humor pretty darn quick, especially when I realized the co-chair of the Michigan Republican Party is validating this crass falsehood.
The false reports began when Lisa Hansen showed up, "furious," at a January 18 school board meeting saying some students were using a litter box in at least one of the unisex restrooms made available for transgender kids: "I am really disturbed by that! I know it's going on nationwide. I know it is. It's part of the agenda that's being pushed. I don't even want to understand it."
You can listen to her ravings at the 32:49 mark of this video:
Going by Hansen's comments, she's conflating stories about "furries," people who roleplay being animals, with LGBTQ identities. While it's true LGBTQ teens are somewhat more likely than cis/straight teens to be involved in "furry" subculture on the Internet, "furry" is not an identity, it's a game.
People identifying as cats and demanding rights is not a thing anywhere outside the fevered imaginations of folks who can't wrap their minds around the fact that trans people and experiences have been part of the common human experience for millenia. Conservatives often object to transgender equality by claiming people might eventually identify as animals and demand to be treated as animals.
When we LGBTQ people hear that, our jaws drop.
Newsbreak: The world is not ending because trans people are finally winning a little dignity and equity. To misquote Bill Murray's laugh line in Ghostbusters, dogs and cats are not about to start living together in sin. That ought to be the end of this discussion. I shouldn't be writing about this at all, but the Republican Party blew it up on purpose to enrage parents.
Why is the Michigan Republican Party amplifying Hansen's falsehood?
Somehow, Michigan Republican Party Co-Chair Meshawn Maddock heard Hansen's wild accusation, and without contacting Superintendent Sharrow or doing any investigation, posted it on January 20 to her Facebook page as a fact:
Kids who identify as 'furries' get a litter box in the school bathroom. Parent heroes will TAKE BACK our schools.
A few people on Facebook laughed at her for being gullible, but she quickly disabled comments. Her post received wide distribution, and some conservative parents are even more outraged over LGBTQ equity in public schools than they were before.
What did Maddock do after Sharrow sent out the (obvious) news that no MPS schools offer litter boxes to kids?Apologize? Retract? Take the false post down? Nope, it's still up, still getting distribution, still pissing off "hero parents" responding to her call to arms.
That has to be what she wants.
She's a powerful, educated, sophisticated woman with a long history as a state Republican official. She knows her post is enraging people; she doesn't care that it's false, only that it furthers her agenda: demonizing LGBTQ people for political gain.
Parents all over Michigan, like in most of the rest of the country, have been storming school boards demanding the banning of books that address race, LGBTQ people, or other marginalized communities. Just this morning, The Guardian revealed that the trend is accelerating, that is centrally funded by deep pocket donors, and that the Republican Party sees anti-LGBTQ sentiment as a principal political haymaker this year.
US conservatives linked to rich donors wage campaign to ban books from schools
Conservative groups across the US, often linked to deep-pocketed rightwing donors, are carrying out a campaign to ban…www.theguardian.com
LGBTQ books are disappearing from schools and libraries
For now, conservative forces that want to erase LGBTQ people in public schools are winning. Parents are circulating lists of books they say are objectionable or "pornographic," and those books are vanishing. School boards are ordering them removed from shelves "for evaluation," and promising parents to consult them before putting them back.
Sadie Seroxcat has just published a comprehensive summary of the situation in Counter Arts, where she lists specific books being banned and discusses successful efforts in Texas to remove them from schools.
Most objectionable to me and other LGBTQ advocates is that books being branded as pornographic or inappropriate are nothing of the sort. Conservative parents seem to find any mention of gay or trans truths unacceptable, no matter how tasteful, positive, or uplifting.
One book topping the list of bans is Lawn Boy, which I bought and read after parents all over the country condemned it as "pornography" that promotes pedophilia. I found nothing of the sort. Jonathan Evison's novel isn't even, properly speaking, gay themed.
I wrote this about Lawn Boy in a review for The Book Cafe:
This novel is neither liberal nor conservative, neither Red State friendly nor Blue State friendly. Whatever you might think about race and class, good ole Mike Muñoz probably shatters a few stereotypes. Capitalism might not come off looking beautiful in this novel about a young man on the fringes, but that ending … if it's not a celebration of the "by-your-bootstraps individualism" Ronald Reagan praised, nothing is.

So what's the controversy?

Somebody. In. The. Book. Is. Gay.
School Boards Want to Burn This Sweet, Uplifting NovelCharges of "pedophilia" and immorality are bizarremedium.com
Parents all over the country are storming school boards, furious over a sweet, positive, uplifting book they obviously didn't bother to read. The charges of "pornography" are as silly and sensationalized as kids using litter boxes in school restrooms. But people just keep on pushing the outrage.
Why?
Michigan Republican Party Co-Chair Meshawn Maddock could tell you. Pushing outrage engages voters. Demonizing scapegoats energizes the base. The midterms are coming up, and truth gets in the way of Party strategy, especially when you're the Party of Trump still pushing the Big Lie about a stolen election.
LGBTQ people are among the scapegoats du jure this election season, so queer teens who deserve respect, representation, and a little common human decency are watching senior political leaders push lies about them instead.
No wonder the crisis-prevention folks at Trevor Project say their help lines are swamped this year and demand is rising.
No, LGBTQ teens don't use litterboxes, and schools aren't being asked to provide them. But you already knew that, didn't you? Enough demonizing for political gain.
********************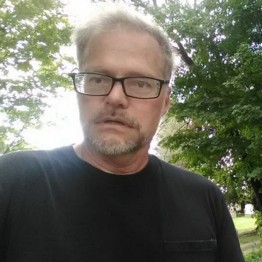 James Finn is a former Air Force intelligence analyst, long-time LGBTQ activist, an alumnus of Queer Nation and Act Up NY, a frequent columnist for the LA Blade, a contributor to other LGBTQ news outlets, and an "agented" but unpublished novelist. Send questions, comments, and story ideas to [email protected]
********************
The preceding article was previously published by Prism & Pen– Amplifying LGBTQ voices through the art of storytelling and is republished by permission.
United Methodists use anti-LGBTQ+ law to stop Jewish couple adopting
Here we go again with taxpayer-funded bigotry- Denying state services because of religious affiliation is unquestionably unconstitutional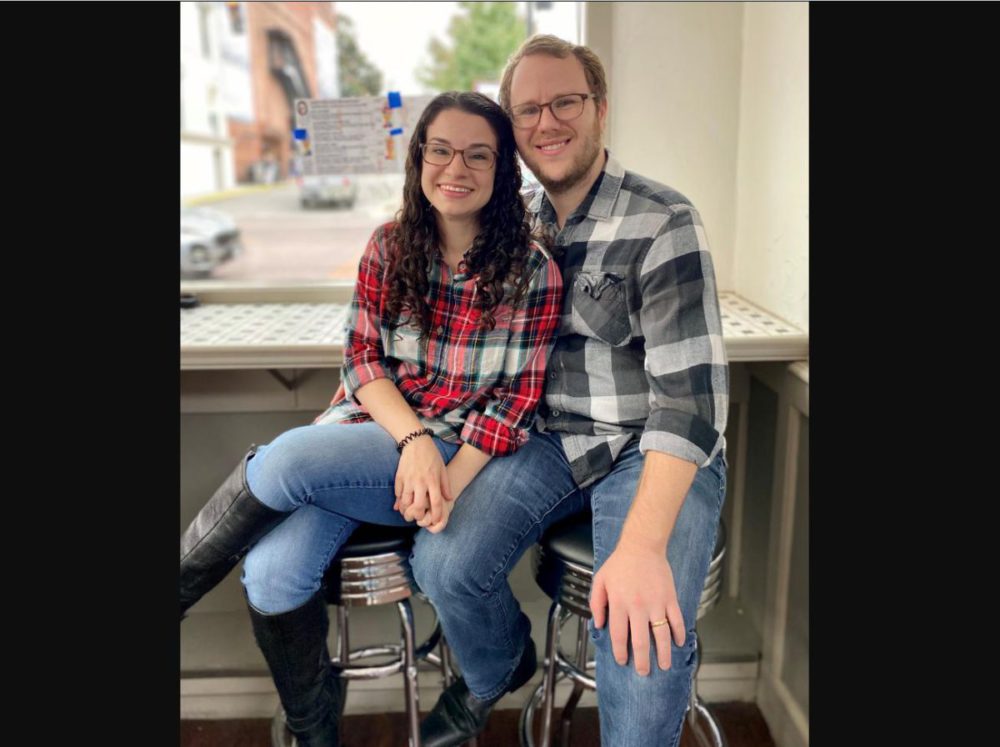 By James Finn | DETROIT – A Christian adoption agency that's part of a progressive denomination just used a Tennessee law to stop a Jewish couple from adopting a child, who now languishes in state care. The same agency had already used the law for its intended purpose — to refuse to work with prospective LGBTQ parents. The agency is partnering with one of most notorious anti-LGBTQ hate groups in the United States. How did a progressive Christian denomination end up in bed with extremist Evangelicals associated with the Trump movement? Depending on your perspective, that's either a cautionary tale or a horror story.
Two years ago, responding to demands from Christian constituents, the Tennessee General Assembly passed House Bill 836, which "prohibits, to the extent allowed by federal law, a private licensed child-placing agency from being required to perform, assist, consent to, refer, or participate in any child placement for foster care or adoption that would violate the agency's written religious or moral convictions."
Lawmakers made clear during debate that the "convictions" they meant were Christian "convictions" that LGBTQ people are unfit to foster or adopt children.
Denying state services because of religious affiliation is unquestionably unconstitutional, a direct infringement on the free exercise of religion guaranteed by the First Amendment.
This year, Holston United Methodist Home for Children used that law to turn away Elizabeth and Gabriel Rutan-Ram because they are Jewish. And now, a boy who should be part of a loving forever family is stuck in the "system."
Anti-LGBTQ+ foster agency discriminates against married Jewish coupleLast month, some parents and other community members railed against creating a GSA at a Lakeland School Board meeting…www.losangelesblade.com
The couple were unable to adopt because Holston United Methodist was the only agency where they lived that could provide mandatory state-certification services. The couple just sued the Tennessee Department of Children's Services in state court, alleging they are being denied services by a taxpayer-funded agency solely because of their religious affiliation. Click here for the full text of the legal brief.
Anti-semitism and anti-LGBTQ bigotry walk hand in hand
I don't know what part of this story makes me more angry, that Tennessee passed a law designed to make it hard for LGBTQ people to foster or adopt, or that an agency affiliated with the mainline United Methodist Conference (UMC) stirred in anti-semitism to hurt a child.
Jaw-droppingly, this story is not about Evangelical Christians, but about a denomination widely viewed as on the cutting edge of progressive Christianity.
Apparently, the Christians at Holston United Methodist Home never got the progressive memo. The agency's status within the UMC is unclear. A spokesperson for the Holston UMC Conference told knox news the home is "no longer an arm" of the Conference, but did not respond to questions asking if the home and affiliated church are members of the Conference. Neither the Holston Conference, the UMC, nor the adoption agency responded to my inquiries yesterday asking if the agency remains affiliated. Going by the agency's web page, the answer is yes:
"Holston Home is proudly affiliated with the Holston Conference of the United Methodist Church, an area that covers all of East Tennessee, the western-most 17 counties in Virginia, and a little bit of territory in North Georgia. In that area, more than 873 United Methodist Churches make up the Holston Conference."
Holston Home United Methodist Home for ChildrenHolston United Methodist Home for Children provides hope and healing for a brighter future by sharing the love of Jesus…www.holstonhome.org
Holston UMC Home is partnering with a hate group
Last December, the Holston United Methodist Home sued the Biden administration over HHS rules that do not allow them (as the recipient of federal funds) to refuse to place children with same-sex couples.
In both legal cases, Holston UMC Home is being represented by lawyers with Alliance Defending Freedom, certified by the Southern Poverty Law Center as an anti-LGBTQ hate group. ADF is notorious for championing extremist Christian hate, on the record claiming a "homosexual agenda" will destroy Christianity and society. Among other things, the Alliance pushes:
False notions that LGBTQ people are more likely to sexually abuse children.
The recriminalization of sexual acts between consenting LGBTQ adults in the U.S. and criminalization abroad.
State-sanctioned sterilization of trans people abroad.
"Religious liberty" legislation and case law to allow denial of goods and services to LGBTQ people in the U.S.
This isn't the ADF's first rodeo with anti-semitism
I've written before about the Miracle Hill adoption agency in South Carolina that fought successfully in 2019 for a federal waiver to allow them to turn away Jews, Catholics, Muslims, agnostics, and atheists. When Lydia Currie sued, saying she was turned away for being Jewish, ADF jumped into the thick of the fight, championing Miracle Hill's right to discriminate against Jewish people.
Trump Trashes Adoption Equality Rule excludes LGBTQ parents as National Adoption Month begins medium.com
Lydia told reporters at the time that, "Boys with a history in the system are hard to place in families because of the assumption that they might be violent… We decided that we wanted to give one of them a home."
Because of where she lived and the fact that Miracle Hill had a near lock on child-placement services, Lydia was unable to care for the hard-to-place boy she had already identified. She eventually fostered but was unable to help the child who needed her.
Elizabeth and Gabriel face exactly the same problem. They want to adopt a boy from Florida who desperately needs a home, a boy they identified and stepped forward to help, but they can't, because Holston UMC Home won't certify Jews, and the couple have no other local options for training and certification.
Let's be clear about the true freedom interests in this case
The Alliance Defending Freedom say they are vigorously defending religious liberty, but is that true? Holston UMC Home bid for and won a state contract to train and certify foster and adoptive parents as an agent of the Tennessee Department of Children's Services.
This is the standard model for child placement in the United States, which in many ways is an historical accident. Before about the mid-twentieth century, most homeless children were cared for by private religious agencies funded mostly by church donations. Uneven levels of service that often led to neglect and abuse sparked reform, roughly coincident with President Lyndon Johnson's Great Society initiative.
Today, private agencies contract with the state to spend taxpayer dollars to provide the bulk of services to children in need. Many of the agencies remain religiously affiliated, but all of them are primarily or exclusively funded by the state, supervised by the state, and required to meet minimum state standards of care. They are, for all practical purposes, agents of the state.
Many of them, like Miracle Hill and Holston UMC Home, hold monopolies or near monopolies in the areas they serve.
So when they insist they must have the "religious liberty" to turn away prospective parents who don't share their religious views, they are acting as agents of the state discriminating against people on sectarian religious grounds. This ought to be a no brainer. Denying state services because of religious affiliation is unquestionably unconstitutional, a direct infringement on the free exercise of religion guaranteed by the First Amendment.
The people having their freedom snatched away are Lydia, Elizabeth, and Gabriel. The people having their freedom snatched away are LGBTQ people, many of them practicing Christian. The people having their freedom snatched away are children denied loving parents.
Holston United Methodist Home has no liberty interest at stake, contrary to the ADF's tortured arguments. Holston United Methodist Home is not a person with religious beliefs. It's a legal entity that bid for and won a state contract to spend taxpayer dollars to perform state services.
If the people who run the agency believe LGBTQ people and Jews are unfit to be parents, they are perfectly free to step aside in favor of people who do not hold those views. They are perfectly free to not bid for state contracts in the first place, especially if their religious views preclude them from fulfilling their duties as agents of the state.
Some adoption agencies in the U.S. have closed for that reason, and in every case, neutral players have stepped forward to bid for and execute state contracts, to care for needy children without religious bias.
What's happening in Tennessee violates American values and Christian values
Denying services to people because of their religious beliefs is antithetical to American values. We as a people have a sad and sometimes brutal history of racism and anti-semitism, a history with deep Christian roots. As a gay man, I'm far too personally aware of our history of oppressing LGBTQ people. But these sad facts stand in opposition to our ideals of liberty and individual freedom, ideals we most fight to advance.
As for Christianity, I'm certain I don't need to quote any words of Jesus for Christians to understand that denying families and homes to children in need stands in direct opposition to the message of the gospel. Two children in this story lost the chance to join a loving family because Christians denied it to them. Two children ended up stuck in "the system" because Christians denied them love.
I have no idea how any member of the progressive United Methodist Conference can look a the name of the Holston United Methodist Home for Children and not feel great sadness and shame. Would Jesus deny a loving Jewish home to a child in need?
Of course not. But United Methodists are doing it right now, in his name.
If I were a United Methodist or a citizen of Tennessee, I'd be blasting out messages to my religious and political leaders. Since I'm neither, who can help me do that work?
**********************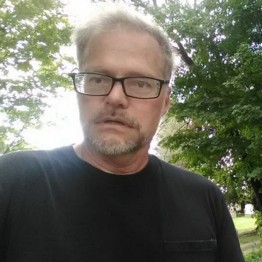 James Finn is a former Air Force intelligence analyst, long-time LGBTQ activist, an alumnus of Queer Nation and Act Up NY, a frequent columnist for the LA Blade, a contributor to other LGBTQ news outlets, and an "agented" but unpublished novelist. Send questions, comments, and story ideas to [email protected]
********************
The preceding article was previously published by Prism & Pen– Amplifying LGBTQ voices through the art of storytelling and is republished by permission.