Vermont high school homecoming halftime show turns into a 'drag show'
"The crowd was decked out in LGBTQ+ affirming clothing- the stands were completely packed. It was just so heartwarming to see"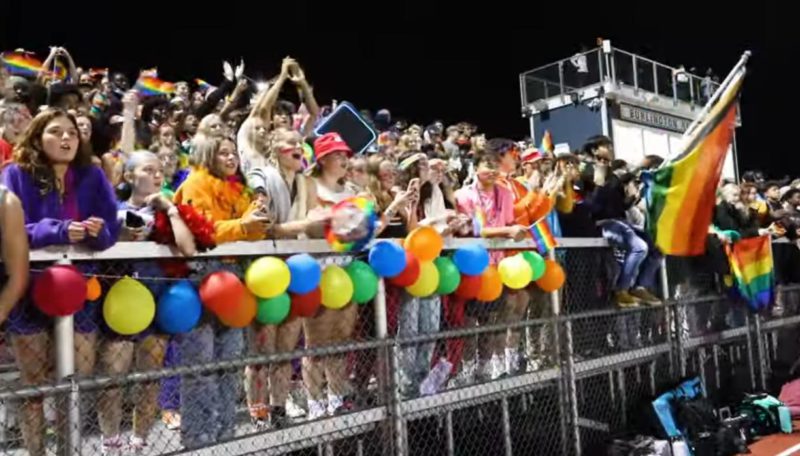 BURLINGTON, Vt. – A quintessential annual Fall time-honored tradition held across America's on high school football fields are homecoming games. This year a mix of students and faculty members Burlington High School, along with some participants from South Burlington High School, added a touch of 'drag' to the halftime show.
"Things went amazing," Ezra Totten, student leader of the Gender Sexuality Alliance at Burlington High School, told the Associated Press, speaking about Friday night's event. "The stands were completely packed. It was just so heartwarming to see."
The school's principal, its Athletic Director, and other staff were fully supportive with Andrew LeValley, an English teacher and GSA adviser, the faculty member who created the idea along with a boost from Burlington High Athletic Director Quaron Pinckney suggested that the show be held at the homecoming game's halftime.
Pinckney, who is Black, told the AP that the school gave him the space to "uplift my voice" and that he was able to reciprocate and "uplift the voices of another marginalized group and share a space in the athletics realm that doesn't normally get shared."
The crowd was decked out in LGBTQ+ affirming clothing, costumes and waving Pride flags raucously cheering as the 'drag ball's' performers paraded and danced to show support for LGBTQ+ students and the larger LGBTQ+ community. They commenced the halftime show with a runway-style event while they lip-synced to singer Todrick Hall's "Rainbow Reign."
Burlington High School's halftime drag show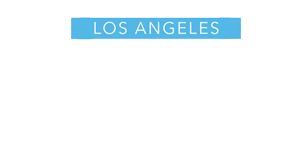 Police charge man threatening to shoot Trans people 'getting near his kid'
"If they're going to have a transgender drag queens- anybody comes near my daughter with a f**king dick & fucking panty hose, I'll kill 'em"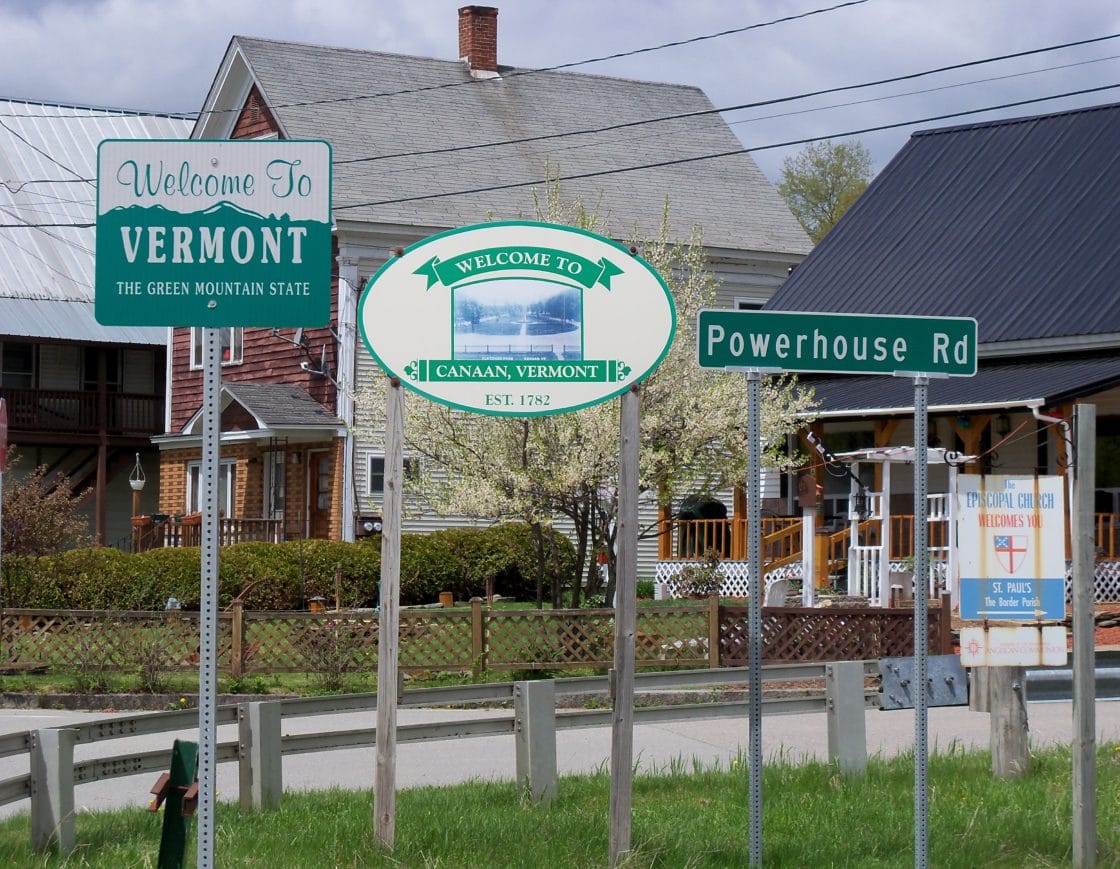 ESSEX COUNTY, Vt. – A Canaan man was arrested by New Hampshire State Troopers after he allegedly uttered a threat against the school his daughters attends if administrators were to allow a transgender person or drag queen at school.
The threats were uttered this past Monday by resident of Canaan, Shane Gobeil, while at Solomon's Store in neighboring Stewartstown, New Hampshire in the presence of two Canaan Schools students, ages 16 and 17, and which he later repeated it to responding Vermont State Police officers, according to court charging documents.
Media outlet VT Digger reported that the students were alarmed by the threatening conversation and told Canaan Schools principal Principal Ryan Charles Patterson who in turn notified authorities.
The Canaan Schools, which include two separate buildings — an elementary school and a high school that share a campus —  serve about 180 students. Both schools were closed Tuesday and Wednesday in response to the alleged threat.

The VT Digger
The Solomon's manager had also forwarded the store's security footage of the interaction to Vermont Troopers investigating Gobeil's comments.
"The school's changing," Gobeil said to the two students, according to a Vermont State Police affidavit. "Before you know it, there's going to be a drag queen show and, you know what, I'm probably going to show up and kill somebody. A lot of bodies." He then added; "You understand?" he said. "If you guys ever do that to Canaan and my daughter's in that school, be ready for God's wrath."
The VT Digger also reported that according to to the court documents, both students subsequently stated that they were alarmed by Gobeil's statement. One of the students said that they were afraid to go to school the next day.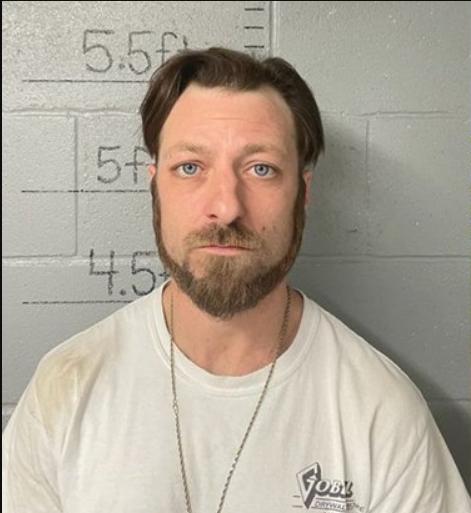 When Vermont State Police made contact with Gobeil, he allegedly reiterated, "if they're going to ever have a transgender and drag queens … and bring it right here in my daughter's face, I am going to have a big problem with that. … If anybody comes near my daughter with a fucking dick and fucking panty hose, I'll kill 'em."
Vermont State Police troopers said in their report that they advised Gobeil "multiple times" that his statements were concerning to the students, teachers and parents of children who attend the school.
"Gobeil advised that he did not care, and he would say whatever he wants as it was his own right to do so," the affidavit states.
Following the threat, Canaan Schools shut down their high school and elementary school Tuesday and Wednesday, which would have been the final two days of the school year.
Because the threat had been initially made in New Hampshire, Gobeil was arrested and charged in that jurisdiction with the Vermont State Police interview as a portion of the court evidence and record.
The VT Digger reported that according to the New Hampshire State Police arrest warrant, the school had previously served Gobeil two separate Notice Against Trespass forms.
In December 2021, Gobeil allegedly showed up at the school and yelled at the administrative assistant for wearing a mask as part of the coronavirus pandemic safety protocols.
Following that incident and a warning, Gobeil allegedly confronted a mother and two students for wearing masks on two separate occasions. He was subsequently served a Notice Against Trespass form.
On June 7, 2022, he was served another Notice Against Trespass form by the Essex County Sheriff's Department. According to court documents, Superintendent Conroy said the order stemmed from Gobeil upsetting students, parents and staff over wearing face masks.
Court records show that Gobeil will appear before a judge in the 1st Circuit District Court in Colebrook, New Hampshire on August 11. He has been charged with charged with harassment, a misdemeanor that carries a possible jail sentence of less than one year and a fine of $2,000 or less. 
He was released on bond and as a part of the conditions of his release he is barred from contacting or being present near Principal Patterson the two students from Solomon's Store. He is also prohibited from possessing firearms or other dangerous weapons.
Beloved Trans woman murdered, Vermont's Governor reacts
"To Vermonters in the LGBTQA+ community, I want you to know we stand with you and support you but know we have more work to do"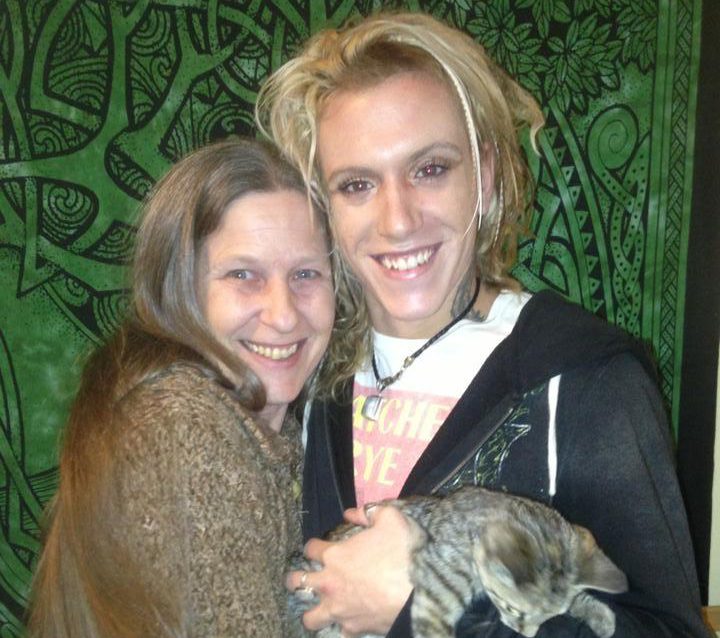 MONTPELIER – The stabbing death of a 29-year-old beloved member of Vermont's LGBTQ+ community this week drew outrage and grief from across the state including from Republican Governor Phil Scott, who condemned the "disturbing hostility towards the transgender community" across the nation.
"Exploiting fear and targeting divisive rhetoric at people who are just trying to be who they are is hateful and can lead to violence," Scott said in a statement released on Twitter Wednesday evening. "To Vermonters in the LGBTQA+ community, I want you to know we stand with you and support you but know we have more work to do."
Exploiting fear and targeting divisive rhetoric at people who are just trying to be who they are is hateful and can lead to violence. I ask Vermonters to do their part to ensure everyone feels safe in our state and to engage in these conversations from a place of empathy. 2/

— Governor Phil Scott (@GovPhilScott) April 13, 2022
To Vermonters in the LGBTQA+ community, I want you to know we stand with you and support you but know we have more work to do. 4/4

— Governor Phil Scott (@GovPhilScott) April 13, 2022
Vermont State Police homicide detectives have charged Seth Brunell, 43, in the murder of Fern Feather, a trans woman from Hinesburg, the VTDigger reported.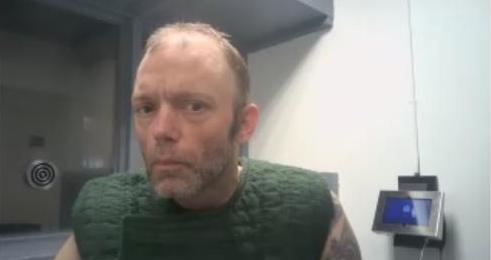 Brunell told police that he had been defending himself after Feather "made a sexual advance and attacked him," according to a Vermont State Police press release.
"Investigators observed no injuries or evidence of a struggle or an assault on Brunell," Vermont State Police investigators said.
Governor Scott signed legislation last year that bans use of the 'gay panic defense" by criminal defendants. H.128, prevents a defendant at trial or sentencing from justifying violent actions by citing a victim's actual or perceived sexual orientation or gender identity. 
That law specifically pertains to "circumstances in which the victim made a nonforcible, noncriminal romantic or sexual advance toward the defendant."
House Speaker Rep. Jill Krowinski, D-Burlington, told the VTDigger that Feather was "tragically taken from this world too soon, like so many other transgender people who are targeted in bias driven attacks."
"We absolutely need to continue to take steps to make Vermont a more equitable place and be clear that hate has no place in our state," Krowinski said in a statement to the media outlet on Wednesday afternoon.
At a debate hosted by VTDigger Wednesday evening, two candidates for the U.S. House of Representatives — state Sen. Kesha Ram Hinsdale, D-Chittenden, and state Senate President Pro Tempore Becca Balint, D-Windham — condemned the killing.
"We have lost a trans woman in Vermont, and I am holding our trans community in my heart," Ram Hinsdale said.
"As we look across the nation, LGBTQ kids and adults are under siege and it touches me personally," said Balint, who is gay.
The Pride Center of Vermont announced that it will hold a vigil for Feather this Saturday afternoon. Tributes also poured in across social media this past week as Feather's friends remembered her.
Out Vermont state senator announces run for U.S. House seat
Balint is the first openly gay woman elected to the Vermont Senate and the first woman to serve as its president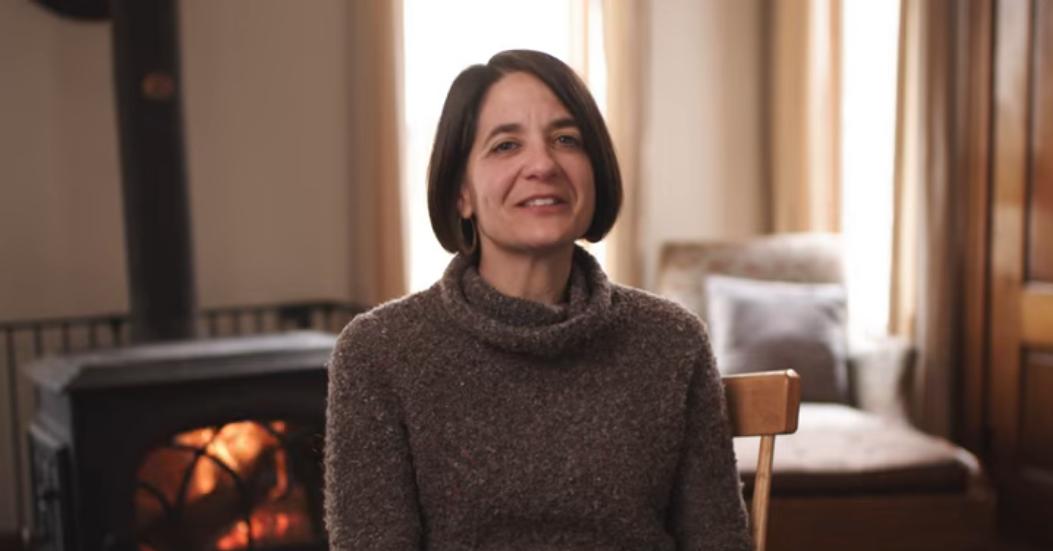 MONTPELIER – The Green Mountain State's state Senate president pro tempore announced Monday morning that she is running to succeed U.S. Rep. Peter Welch for the state's lone seat in the U.S. House of Representatives.
Becca Balin, (D) will be running in the Democratic party primary campaign race against the state's Lt. Governor Molly Gray, (D) to replace Welch who is also a Democrat who is vacating his House seat to run for the U.S. Senate. Welch is running to replace retiring U.S. Senator Patrick Leahy, (D-Vt.) No Republicans have entered the race.
The VTDigger, a statewide news website, reported; "Balint, 53, is the first openly gay woman elected to the Vermont Senate and the first woman to serve as its president. The former middle school teacher and stay-at-home mother won her first political contest in a race for her southeastern Vermont Senate seat in 2014. 
She rose quickly through the ranks of the Democrat-controlled chamber, becoming majority leader in 2017, at the start of her second term. Four years later, in 2021, she was elected pro tem — the top position in the Senate."
The president pro tempore of the state Senate faces Lt. Gov. Molly Gray in the Democratic primary to succeed U.S. Rep. Peter Welch, who is running for the U.S. Senate.https://t.co/HYDESpbgUu

— VTDigger (@vtdigger) December 13, 2021
Vermont has never elected a woman to federal office the VTDigger noted.
Campaign Video: Change Is Possible: Becca Balint for U.S. Congress