Vermont high school homecoming halftime show turns into a 'drag show'
"The crowd was decked out in LGBTQ+ affirming clothing- the stands were completely packed. It was just so heartwarming to see"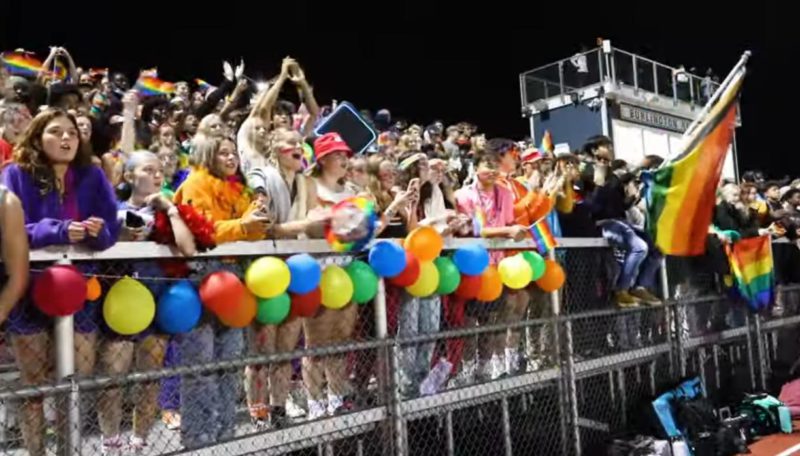 BURLINGTON, Vt. – A quintessential annual Fall time-honored tradition held across America's on high school football fields are homecoming games. This year a mix of students and faculty members Burlington High School, along with some participants from South Burlington High School, added a touch of 'drag' to the halftime show.
"Things went amazing," Ezra Totten, student leader of the Gender Sexuality Alliance at Burlington High School, told the Associated Press, speaking about Friday night's event. "The stands were completely packed. It was just so heartwarming to see."
The school's principal, its Athletic Director, and other staff were fully supportive with Andrew LeValley, an English teacher and GSA adviser, the faculty member who created the idea along with a boost from Burlington High Athletic Director Quaron Pinckney suggested that the show be held at the homecoming game's halftime.
Pinckney, who is Black, told the AP that the school gave him the space to "uplift my voice" and that he was able to reciprocate and "uplift the voices of another marginalized group and share a space in the athletics realm that doesn't normally get shared."
The crowd was decked out in LGBTQ+ affirming clothing, costumes and waving Pride flags raucously cheering as the 'drag ball's' performers paraded and danced to show support for LGBTQ+ students and the larger LGBTQ+ community. They commenced the halftime show with a runway-style event while they lip-synced to singer Todrick Hall's "Rainbow Reign."
Burlington High School's halftime drag show