H.S. students steal Pride flag, defecate on it & post video to TikTok
"It was definitely an act of hate directed at the LGBTQ community and a lot of students felt it, you know, felt that attack very acutely"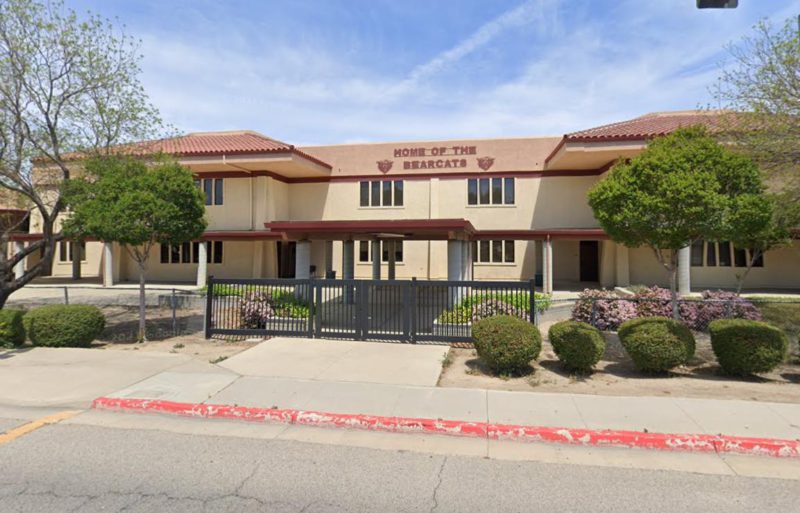 PASO ROBLES, Ca. – Earlier this school year two students walked into a science teacher's classroom at Paso Robles High School, they proceeded to rip down the LGBTQ+ Pride flag hanging in the room and fled out the door. The theft took place as there was a classes break and as science instructor Evan Holtz took out after them he lost them in the throng of students in the hallway.
Holtz, who is a chemistry teacher, tutor, and swim coach, has been teaching at Paso Robles since 2019. In an interview with the San Luis Obispo Tribune, Holtz told the paper he had displayed the Pride flag to show solidarity with the school's LGBTQ students, making sure that they knew they were welcome and safe in his classroom.
What happened immediately after the theft has left the high school's LGBTQ+ students angered and alarmed. First, the Tribune reported, a video surfaced on TikTok of students attempting to flush the rainbow Pride flag down a toilet. Then, the video showed one student defecating on the flag in the toilet, according to those who had seen and heard about the video.
"It was definitely an act of hate directed at the LGBTQ community," Geoffrey Land, a social sciences teacher told the paper. "And a lot of students felt it, you know, felt that attack very acutely."
The Paso Robles Joint Unified School District said that administrators at the high school had taken "disciplinary action" after being alerted to the situation and the TikTok video by students. The next action undertaken on October 1st by the school district has left LGBTQ+ students disillusioned and further upset.
District Superintendent Curt Dubost sent a memorandum letter to faculty that read:
"The Paso Robles Joint Unified School District has received multiple concerns about certain flag displays in teacher classrooms, including those that are large and distracting and those that alter the American flag.
I want to start by reiterating my statement from last year that rainbow flags mean different things to different people but to many are a symbol of safety, inclusion and equity. All students deserve protection against bullying and harassment. A safe, caring learning environment is essential if students are to achieve their academic potential.
We have a duty as a school district to ensure that hate speech and bullying conduct does not create an unsafe campus environment. Students in protected classes are often among the most vulnerable and susceptible to bullying and discrimination."
Superintendent Dubost then laid out the new district policy: No flags bigger than 2 feet by 2 feet may be displayed in classrooms, and no flags that are "alterations of the American flag" may be displayed in classrooms.
In a follow-up interview with the Tribune Dubost justified his actions telling the paper, "We don't want to turn it into a politicized issue where a student enters a classroom and looks up, 'Oh, there's a rainbow flag here, or there's a blue lives matter flag here — that determines what the partisanship is of my teacher.' We think that that's a real slippery slope. And so we continue to believe that this is a very reasonable compromise solution that allows rainbows, but within reason."
In an op-ed written by PRHS students on National Coming Out day last week, they expressed their dismay over Dubost's actions.
October 11 is National Coming Out Day, when lesbian, gay, bisexual, transgender and queer people can celebrate support for LGBTQ equality. But in Paso Robles, where we attend high school, we cannot celebrate. Too often, LGBTQ students feel unwelcome, unsafe and targeted by hate.
After briefly mentioning the theft, video, and the action to ban flags other than a U.S. National flag taken by Superintendent Dubost they added:
Eventually, the school imposed minor discipline upon the offenders, and nearly two weeks later issued a policy statement that includes a ban on rainbow flags larger than 2' x 2'. As the standard flag size is 3' x 5', the school purposefully banned the very flag that was desecrated. What message does this send to students? The flag ban means the school has allowed the haters to win, while LGBTQ students feel punished for wanting to be seen and supported.
The students cited a 2018 oral history project at PRHS which interviewed students in the Paso Robles Joint Unified School District area high schools of Templeton, Atascadero and Paso Robles.
They found that offensive slurs and open hostility directed at LGBTQ+ individuals were commonplace in classrooms. LGBTQ+ students reported not feeling included in their school culture. Students interviewed reported that teachers who wore rainbow colored pins or posted supportive flags or posters in their classroom walls helped create welcoming, safe spaces. Over the years, PRHS has witnessed loss of life, violence and intimidation — all in the name of anti-LGBTQ hate.
In their call to action the students stated that; "Enough is enough. How many more students will be traumatized by systems and people who fail to embrace the beauty and diversity of their students? The school's response is a collective slap in the face of all LBGTQ students at PRHS. From our perspective, the school's flag ban means they're more interested in appeasing the bullies than protecting the safety of the victims of hate."
There is a community forum event scheduled for Wednesday, October 20 from 6 to 8 p.m. at the PRHS performing arts center. Organized by students, the event, "Coming Out Against Hate," is an opportunity for students to "share their experiences and visions for a more welcoming, inclusive educational environment," and it's the first forum of its kind in Paso Robles, according to a news release sent out about the event.
"With the forum, we're hoping that things change and they stop normalizing hate against us," a senior told the Tribune, "I'm really proud of the fact that so many people are brave enough to come up against the adversity that is very obvious here. We might get a ton of hate for this. We might get hate-crimed ourselves.
"But we can't let this continue. We have a culture of homophobia here. We literally have no other option than to put ourselves kind of at risk and in danger. Because we can't let this continue."
If Temecula school board won't do its job, state will says Newsom
"State will deliver the books — and we'll send the district the bill and fine them for violating state law"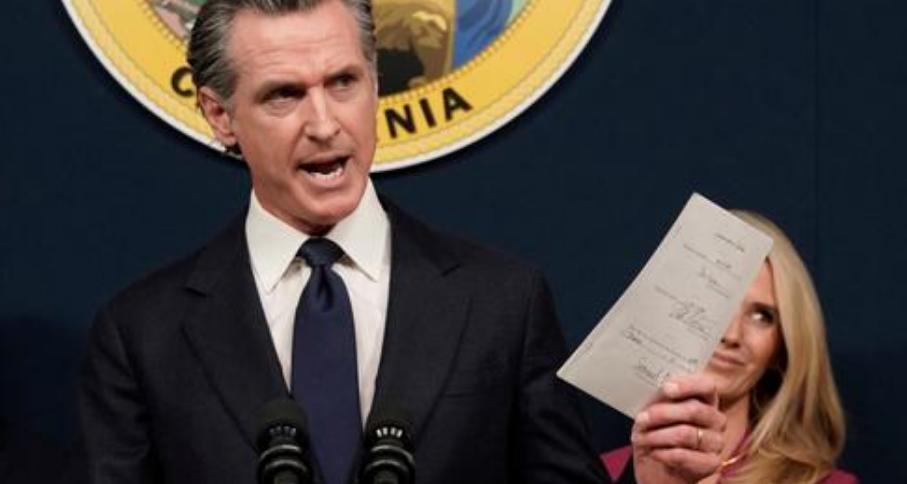 SACRAMENTO – Governor Gavin Newsom, joined by Superintendent of Public Instruction Tony Thurmond, Senate President pro Tempore Toni G. Atkins, Assembly Speaker Robert Rivas, and Assemblymember Dr. Corey Jackson today announced the State of California will begin the process of securing textbooks for students in the Temecula Valley Unified School District and enact legislation to fine school districts for failure to provide adequate instructional materials.
Elementary students in Temecula are slated to begin the school year on August 14, 2023, without enough textbooks for every student because of the school board's decision to reject a widely used social studies curriculum. 
"Cancel culture has gone too far in Temecula: radicalized zealots on the school board rejected a textbook used by hundreds of thousands of students and now children will begin the school year without the tools they need to learn," said Newsom. "If the school board won't do its job by its next board meeting to ensure kids start the school year with basic materials, the state will deliver the book into the hands of children and their parents — and we'll send the district the bill and fine them for violating state law." 
"I am glad to join in this action with Governor Newsom today and thank him for his leadership in calling for Temecula's school board to reverse course to prevent further harm to students," said State Superintendent Thurmond. "Inclusive education promotes the academic achievement and social development of our students.  School Districts should not ban books in California, especially as it harms students of color and LGBTQ+ youth.  AB1078 lays out the structure for today's action and I am proud to have sponsored this bill to protect our students from the harmful effects of book banning, exclusion of inclusive textbooks and discrimination." 
"Censoring learning materials based on bigotry and ignorance prevents our students from getting a good education," said Senate President pro Tempore Toni G. Atkins (D-San Diego). "Culture war extremism doesn't belong in the debate of how to teach our children and school districts should always put students first. That's why I'm pleased the Governor is stepping in to make sure the children in Temecula have textbooks to start the year, and I look forward to working with the Governor and the assembly on a clear legislative solution. We have a duty to help eliminate ignorance in all its forms."
"The antics of the Temecula Valley Unified School District are intolerable and damaging to its students' opportunities to grow, prosper, and succeed," said Assembly Speaker Robert Rivas. "Book bans betray the most basic of California's core values. I hope the members of the school board are able to reflect on their decisions and come to make better decisions for our children's futures."
"Book banning is not acceptable and will not stand in California," said Assemblymember Dr. Corey Jackson. "It is my honor to have the Governor's support of Assembly Bill 1078. This sends a clear message that such actions will not be tolerated. We stand united in our commitment to protect our students' access to diverse educational materials and ensure an inclusive educational environment. We will not go backward. We will meet this historical moment."
Temecula Valley Unified School District's current curriculum is outdated and in violation of state law. Students in the district are forced to use a textbook published in 2006. In the process of acquiring updated textbooks for students in grades one through five on May 16, 2023, school board President Joseph Komrosky asserted false claims about the instructional materials. The board voted by a 3-2 majority to reject the adoption of the new social studies curriculum that was recommended by teachers representing every elementary school in the district and overwhelmingly supported by parents and community members. The textbook, one of four standard programs approved by the state, is routinely and widely used across hundreds of school districts in California.
Following the school board's decision, Governor Newsom and state leaders wrote a letter to school districts statewide highlighting the legal obligations of districts and joined California Attorney General Rob Bonta in demanding information and answers from the board. The administration also began working with the Legislature and Superintendent Thurmond to advance AB 1078 (Jackson) to strengthen state law to ensure students in California have access to adequate instructional materials. Among other provisions, AB 1078 would:
Require a two-thirds supermajority vote for a school board to remove instructional materials or curriculum;
Establish a process for the California State Department of Education to purchase adequate standards-aligned instructional materials for a district, if the district has failed to provide them for students; and
Institute a funding penalty for school districts that do not sufficiently provide standards-aligned instructional materials.
California provides instruction and support services to roughly 5.9 million students in grades transitional kindergarten through twelve in more than 1,000 districts and over 10,000 schools throughout the state. Under Governor Newsom's leadership, education funding is at a record high in California, totaling $129.2 billion in the 2023-24 budget.
Governor Newsom released a video to Temecula parents that can be viewed here. 
Temecula's school board rejected a textbook used by thousands of students & now kids will begin the school year without the tools they need.

If the school board won't do its job, we'll get the book to kids & parents – then bill the district & fine them for violating state law. pic.twitter.com/gpN1TT7AVp

— Office of the Governor of California (@CAgovernor) July 13, 2023
Related: