Former U.S. Secretary of State Colin Powell dies at 84
Powell, leaving mixed legacy on 'Don't Ask, Don't Tell,' was key figure once opposed gays in military, then backed review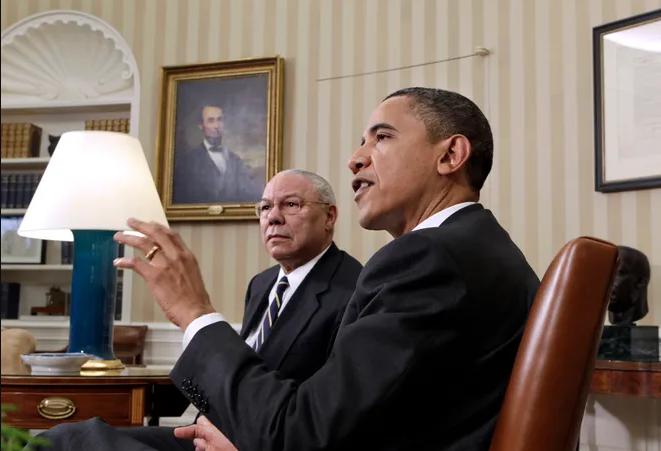 BETHESDA, Md. – General Colin Powell, the nation's first Black U.S. Secretary of State, who served in the top diplomatic and military leadership roles in the presidencies of Ronald Reagan, George H.W. and George W. Bush died Monday at Walter Reed National Medical Center at age 84.
"We want to thank the medical staff at Walter Reed National Medical Center for their caring treatment," the Powell family said in its statement. "We have lost a remarkable and loving husband, father, grandfather and a great American."
Secretary Powell is the first high-profile public figure to die as a result of a so-called breakthrough infection of the novel (COVID-19) coronavirus. Powell was fully vaccinated, according to Peggy Cifrino, Powell's longtime aide, who posted the family's statement to social media after his death. Powell reportedly suffered from multiple myeloma, a condition that hampers an individual's ability to combat blood infections.
For the LGBTQ+ community, Powell leaves a mixed legacy. Rising to the top of the military as chair of the Joint Chiefs of Staff, Powell supported in 1993 Congress moving forward with "Don't Ask, Don't Tell," a law that barred openly gay people from serving in the U.S. military.
During a key moment congressional testimony, Powell and other top military officials were asked whether or not allowing gay people in the military would be compatible with military readiness. Each official, including Powell," responded "incompatible." Congress would enact "Don't Ask, Don't Tell" that year.
Things changed when President Barack Obama took office 15 years later and advocates for repeal of "Don't Ask, Don't Tell" were eager to claim Powell's voice among their ranks. After all, Powell was highly respected as a bipartisan voice after having served as secretary of state in the administration of George W. Bush and endorsing Obama in the 2008 election.
In October 2008, he endorsed Barack Obama as he was weeks away from being elected the nation's first African-American president. "I think he is a transformational figure," Powell said on NBC's "Meet the Press."
After the Obama administration in 2010 announced it would conduct a review of the idea of allowing gay people to serve openly in the military, Powell came out in support of that process. Advocates of repeal called that a declaration of reversal, although the statement fell short of a full support for gay people serving openly in the military.
"In the almost 17 years since the 'Don't Ask, Don't Tell' legislation was passed, attitudes and circumstances have changed," Powell said in a statement issued by his office, adding, "I fully support the new approach presented to the Senate Armed Services Committee this week by Secretary of Defense Gates and Admiral Mullen." He added, "I will be closely following future hearings, the views of the Service Chiefs and the implementation work being done by the Department of Defense."
Congress acted to repeal "Don't Ask, Don't Tell" and the policy was lifted in 2011. At the time, Powell was widely considered a supporter of ending "Don't Ask, Don't Tell" and publicly counted among supporters of repeal.
In 2012, Powell had similar vaguely supportive words on same-sex marriage, saying he had "no problem with it" when asked about the issue.
"As I've thought about gay marriage, I know a lot of friends who are individually gay but are in partnerships with loved ones, and they are as stable a family as my family is, and they raise children," Powell said. "And so I don't see any reason not to say that they should be able to get married."
The White House released a statement from President Joe Biden reacting to the news of Powell's death, The President also ordered the flag of the United States be flown at half-staff at the White House and upon all public buildings and grounds, at all military posts and naval stations, and on all naval vessels of the Federal Government in the District of Columbia and throughout the United States and its Territories and possessions until sunset on October 22, 2021 as a mark of respect for Powell.
Jill and I are deeply saddened by the passing of our dear friend and a patriot of unmatched honor and dignity, General Colin Powell.

The son of immigrants, born in New York City, raised in Harlem and the South Bronx, a graduate of the City College of New York, he rose to the highest ranks of the United States military and to advise four presidents. He believed in the promise of America because he lived it. And he devoted much of his life to making that promise a reality for so many others.

As a Senator, I worked closely with him when he served as National Security Advisor, Chairman of the Joint Chiefs of Staff, and as Secretary of State. Over our many years working together – even in disagreement – Colin was always someone who gave you his best and treated you with respect.

Colin embodied the highest ideals of both warrior and diplomat. He was committed to our nation's strength and security above all. Having fought in wars, he understood better than anyone that military might alone was not enough to maintain our peace and prosperity. From his front-seat view of history, advising presidents and shaping our nation's policies, Colin led with his personal commitment to the democratic values that make our country strong. Time and again, he put country before self, before party, before all else—in uniform and out—and it earned him the universal respect of the American people.

Having repeatedly broken racial barriers, blazing a trail for others to follow in Federal Government service, Colin was committed throughout his life to investing in the next generation of leadership. Whether through his care for the women and men serving under his command and the diplomats he led, or through the work he shared with his wife Alma at the America's Promise Alliance to lift up young people, or through his years leading the Eisenhower Fellowships, Colin's leadership always included a focus on future.

Above all, Colin was my friend. Easy to share a laugh with. A trusted confidant in good and hard times. He could drive his Corvette Stingray like nobody's business—something I learned firsthand on the race track when I was Vice President. And I am forever grateful for his support of my candidacy for president and for our shared battle for the soul of the nation. I will miss being able to call on his wisdom in the future.

Jill and I are sending all our love and strength to Alma, their children, Linda, Annemarie, and Michael, their grandchildren, and the entire Powell family. Our nation mourns with you.

Colin Powell was a good man.

He will be remembered as one of our great Americans.
Former President Obama noted;
"General Powell was an exemplary soldier and an exemplary patriot. He was at the center of some of the most consequential events of our lifetimes…. And although he'd be the first to acknowledge that he didn't get every call right, his actions reflected what he believed was best for America and the people he served.
"Along the way, General Powell helped a generation of young people set their sights higher. He never denied the role that race played in his own life and in our society more broadly. But he also refused to accept that race would limit his dreams, and through his steady and principled leadership, helped pave the way for so many who would follow."
Former President George W. Bush in a statement said:
"He was a great public servant, starting with his time as a soldier during Vietnam. Many presidents relied on General Powell's counsel and experience.
"He was such a favorite of presidents that he earned the Presidential Medal of Freedom – twice. He was highly respected at home and abroad. And most important, Colin was a family man and a friend."
ACLU: 120 new anti-LGBTQ bills in the first few weeks of 2023
"Across the country, trans people & families are gearing up to fight back- prevent every one of these bills from becoming law"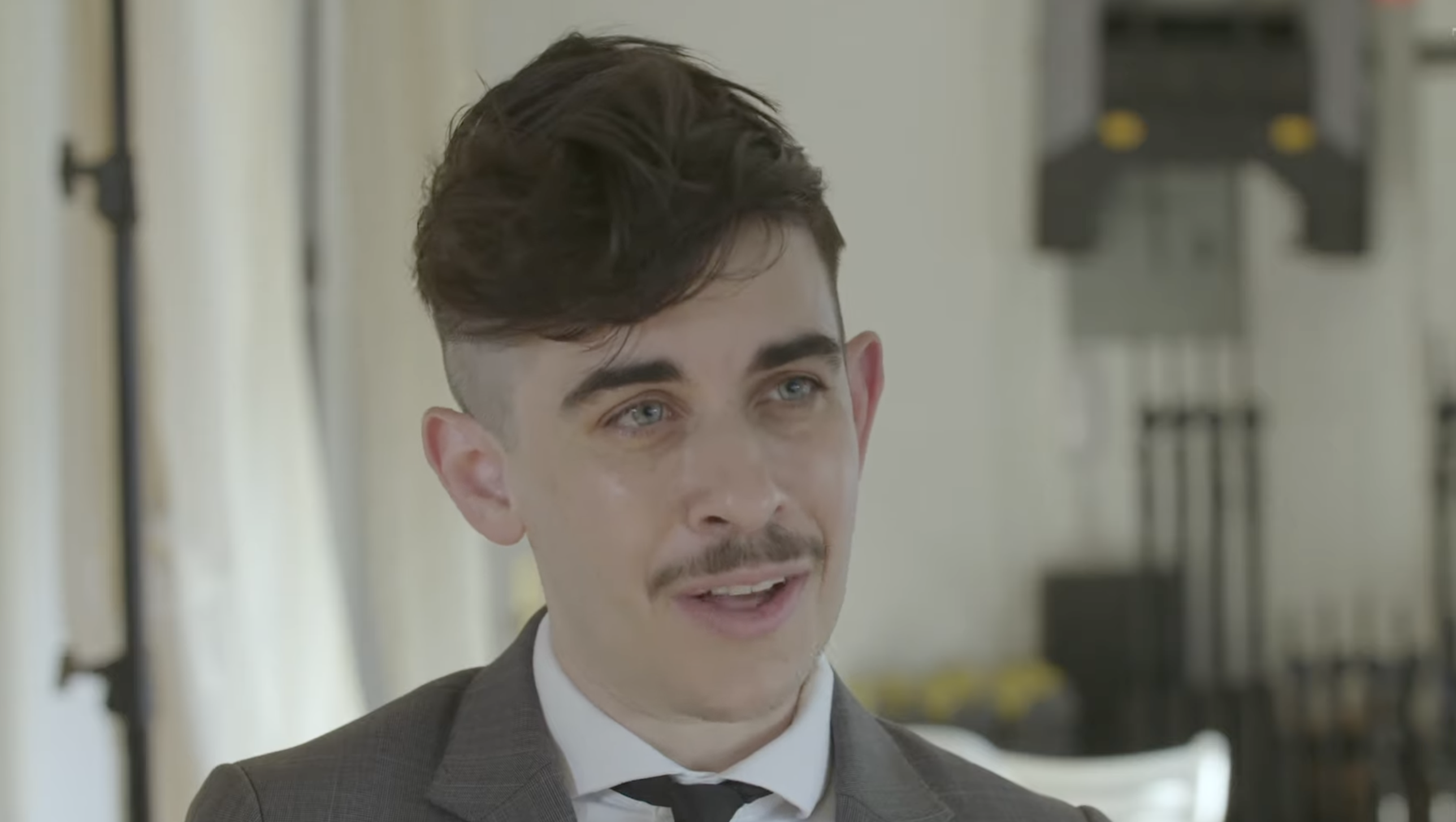 NEW YORK – Lawmakers across the country have introduced more than 120 anti-LGBTQ bills so far this year, according to a press release issued Thursday by the ACLU, America's largest and best-known litigation and lobbying group for individual rights and civil liberties.
In a press release announcing the findings, the ACLU introduced a digital dashboard, which summarizes the proposed anti-LGBTQ policies, organizes the bills by category, and tracks their progress through state legislatures.
"These bills represented a coordinated effort to deny transgender people our freedom, our safety, and our dignity," said Chase Strangio, deputy director for transgender justice at the ACLU's LGBTQ & HIV Project.
"Across the country, trans people and our families are gearing up to fight back and prevent every one of these bills from becoming law," he said in the press release.
Last year, the ACLU reports there were a record breaking 278 bills targeting LGBTQ people, of which 20 have become law. The group's litigation team has fought against "bills across the country restricting access to gender-affirming health care, barring trans people from updating identity documents, and denying transgender students equal access to school facilities and activities, as well as defending inclusive policies from political and legal attacks."
Additionally, the ACLU has brought lawsuits challenging book bans that target materials with LGBTQ characters or themes and represented parties in litigation over a Texas law that criminalizes parents who facilitate their trans children's access to guideline directed, medically necessary healthcare treatments and procedures.
The number of new anti-LGBTQ legislative proposals seen in the first few weeks of 2023 is especially remarkable considering that some state legislatures have not yet begun filing new bills.
In a Washington Blade article published Wednesday, activist and legislative researcher Erin Reed said that in addition to the fact that lawmakers are now on track to eclipse last year's record number of anti-LGBTQ bills, the proposals introduced so far this year have tended to be more extreme and cruel than in years past.
The ACLU has categorized them in seven primary focus areas: healthcare access, schools and education, free speech and expression, access to accurate IDs, Weakening Civil Rights Laws, Public Accommodations, and Other Anti-LGBTQ Bills.
The ACLU's press release describes each of these types of legislative proposals:
Health Care Access

Lawmakers are targeting access to medically-necessary health care for transgender people. Many of these bills ban affirming care for trans youth, and can even create criminal penalties for providing this care. 35 bills target health care access for transgender people.

Schools & Education

State lawmakers are trying to prevent trans students from participating in school activities like sports, force teachers to out students, and censor in-school discussions of LGBTQ people and issues. 58 bills target LGBTQ rights in schools and educational settings.

Free Speech & Expression

Despite the safeguards of the First Amendment's right to free expression, politicians are fighting to restrict how and when LGBTQ people can be themselves, limiting access to books about them and trying to ban or censor performances like drag shows. 19 bills target freedom of speech and expression for LGBTQ people.

Access to Accurate IDs

These bills attempt to limit the ability to update gender information on IDs and records, such as birth certificates and driver's licenses. Four bills target the right to accurate identity documents for transgender people.

Weakening Civil Rights Laws

These bills attempt to undermine and weaken nondiscrimination laws by allowing employers, businesses, and even hospitals to turn away LGBTQ people or refuse them equal treatment. Seven bills seek to weaken existing civil rights laws.

Public Accommodations

These bills prohibit transgender people from using facilities like public restrooms and locker rooms.

Other Anti-LGBTQ Bills

These bills don't quite fit in any of the other categories, but nonetheless target the rights of LGBTQ people. Examples include restrictions on marriage and bills preempting local nondiscrimination protections. Five bills target LGBTQ people and rights, including proposed amendments to define transgender people out of existence.