285,000 American Indian and Alaskan Native LGBTQ+ adults live in the US
The new Williams Institute study revealed that more than half have been physically or sexually attacked in their lifetimes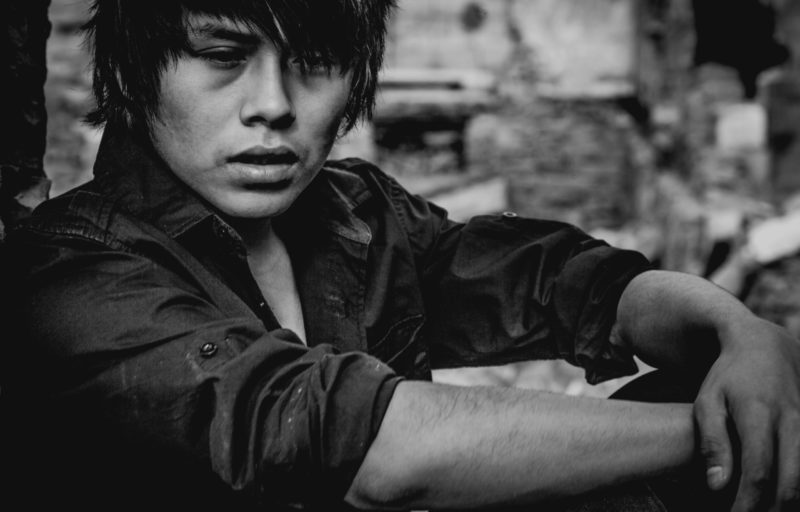 LOS ANGELES – A new study by the Williams Institute at UCLA School of Law finds that the estimated 285,000 adults in the U.S. that identify as American Indian or Alaskan Native (AIAN) and LGBT report high rates of mental health concerns.

The study examines the demographics and well-being of AIAN adults, including separate findings for individuals who identify only as AIAN and those who identify as AIAN plus another race or ethnicity.
Results show that more than one-third (35%) of AIAN-only adults and 43% of AIAN-multiracial adults have been diagnosed with depression. AIAN women have the highest rates of depression, including more than half (51%) of AIAN-multiracial women.
In addition, researchers found that AIAN-multiracial LGBT people fare worse than their non-LGBT counterparts in many measures of economic and social vulnerability, including unemployment, income level, and food insecurity. All AIAN LGBT adults face disparities in physical health, such as asthma, heart attack, and other chronic health conditions.
"Economic insecurity and health status within the AIAN LGBT population may be related to factors that are unique to LGBT people and that are shared with the overall Indigenous communities," said lead author Bianca D.M. Wilson, Senior Scholar of Public Policy at the Williams Institute. "It is critical that policies and service interventions consider the LGBT status and multiracial identities of AIAN adults."
KEY FINDINGS

Demographic Characteristics
There are an estimated 285,000 AIAN LGBT adults in the US. Approximately 6% of all AIAN-only adults in the country identify as LGBT.
The AIAN LGBT adult population is younger than their non-LGBT counterparts: 57% of AIAN-multiracial LGBT adults are under age 35, compared to 33% of non-LGBT adults.
More than 60% of AIAN LGBT adults in the U.S. live in the West and South.
Economic Characteristics
Over half (54%) of AIAN-only LGBT adults and 42% of AIAN-multiracial LGBT adults live in low-income households.
41% of AIAN-multiracial LGBT adults report experiencing food insecurity, compared to 29% of non-LGBT adults.
Among AIAN-multiracial people, more LGBT adults are unemployed than non-LGBT adults (15% vs. 10%), and the difference is most pronounced among women (19% vs. 11%).
Mental and Physical Health
Among AIAN-only adults, 35% of LGBT people have been diagnosed with depression, compared to 23% of non-LGBT people.
Among AIAN-multiracial adults, 43% of LGBT people have been diagnosed with depression, compared to 25% of non-LGBT people.
One-quarter (25%) of AIAN LGBT adults are uninsured, compared to 20% of non-LGBT adults.
Nearly one-third (30%) of AIAN LGBT women with children are enrolled in Medicaid.
Discrimination and Stress
One in five (20%) AIAN LGBT adults disagreed with the statement "You always feel safe and secure," compared to 14% of non-LGBT adults.
57% of AIAN LGBT adults reported experiencing physical assault and threats, and 81% reported experiencing verbal assault or abuse at some point in their lives.
Social Support
The majority (55%) of AIAN cisgender LGB adults and 37% of AIAN transgender adults reported feeling connected to the LGBT community.
About three-quarters (75%) of AIAN LGBT adults reported feeling supported through their social circles.
This study is part of the Williams Institute's LGBT Well-Being at the Intersection of Race series, which examines demographic characteristics and key indicators of well-being, including mental health, physical health, economic health, and social and cultural experiences, of different racial/ethnic groups in the U.S. The series also includes analyses by region.

Read the report
CDC & World Health Org issue warning to gay/bi men over monkeypox
Chance of exposure to monkeypox right now doesn't mean the risk is limited only to the gay and bisexual community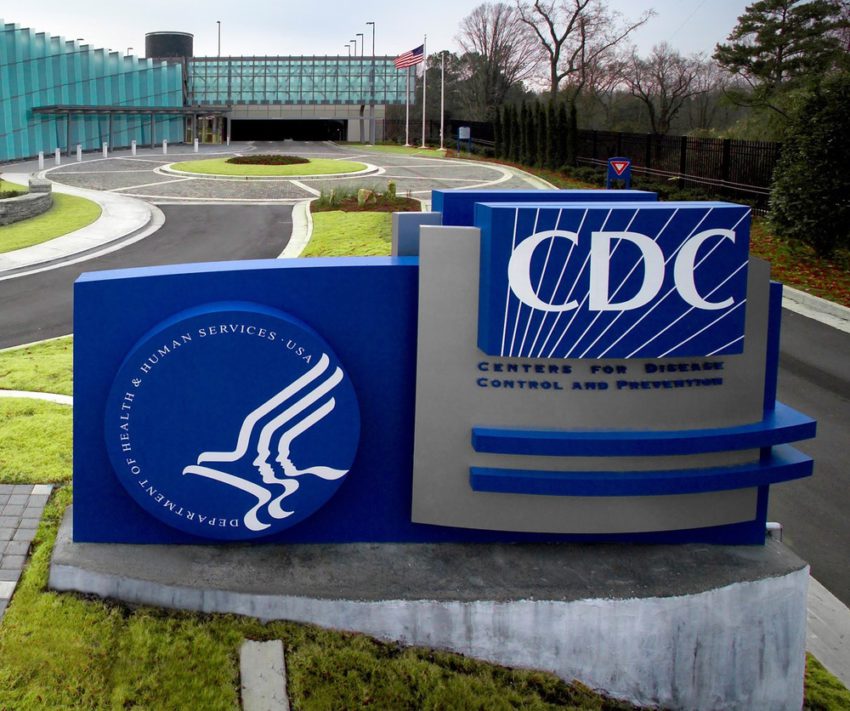 ATLANTA – Health officials on both sides of the Atlantic are cautioning gay and bisexual men to be cautious as numbers of infections of the non-lethal monkeypox continue to climb. The outbreak according to the World Health Organization can be traced to sexual activity stemming from LGBTQ+ events, one in the Spanish in the Canary Islands and the other in Belgium.
The chairman of the World Health Organization Emergency Committee, Professor David L. Heymann told reporters that WHO researchers determined that cases were confirmed stemming from an LGBTQ+ Pride celebration in the Canary Islands that drew tens of thousands of revelers and linked to the Darklands Festival, a large-scale fetish festival in the port city of Antwerp, Belgium.
"We know monkeypox can spread when there is close contact with the lesions of someone who is infected," Heymann said. "And it looks like the sexual contact has now amplified that transmission."
"It's very possible there was somebody who got infected, developed lesions on the genitals, hands or somewhere else, and then spread it to others when there was sexual or close, physical contact," Heymann added. "And then there were these international events that seeded the outbreak around the world, into the US and other European countries."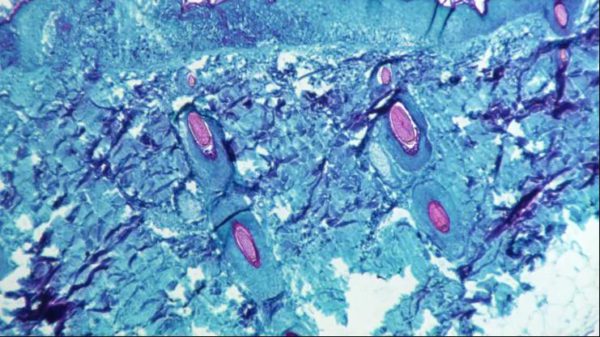 On Monday, Dr. John Brooks, an official with the U.S. Centers for Disease Control and Prevention in Atlanta told reporters that anyone can contract monkeypox through close personal contact regardless of sexual orientation. He added that so far many of the people affected globally are men who identify as gay or bisexual. Though they may have greater chance of exposure to monkeypox right now, that doesn't mean the risk is limited only to the gay and bisexual community, he said.
The United Nations' AIDS agency (UNAID) in a press release Monday decried the semingly homophobic news coverage of the recent outbreaks of monkeypox in Europe and the United States.
"Lessons from the AIDS response show that stigma and blame directed at certain groups of people can rapidly undermine outbreak response," UNAIDS said.
Monkeypox is not usually fatal but often manifests itself through fever, muscle aches, swollen lymph nodes, chills, exhaustion and a chickenpox-like rash on the hands and face.
The virus can be transmitted through contact with skin lesions or droplets of bodily fluid from an infected person. Most people recover from the disease within several weeks without requiring hospitalization. Vaccines against smallpox, a related disease, are also effective in preventing monkeypox and some antiviral drugs are being developed.
University of Maryland's Vice President and Chief of Infectious Diseases at University of Maryland Upper Chesapeake Health Center, Dr. Faheem Younus, tweeted a note of reassurance Monday; "Monkeypox cases are concerning but the risk of this becoming a COVID like pandemic is ZERO%"
Monkeypox cases are concerning but the risk of this becoming a COVID like pandemic is ZERO%

Why? This virus:

– is NOT novel…
– is typically not deadly
– is less contagious than COVID
– has been around for 5 decades
– is prevented by smallpox vaccine

Stay calm folks:)

— Faheem Younus, MD (@FaheemYounus) May 23, 2022
U.S. announces more funding for HIV/AIDS fight in Latin America
Jill Biden made announcement on Saturday in Panama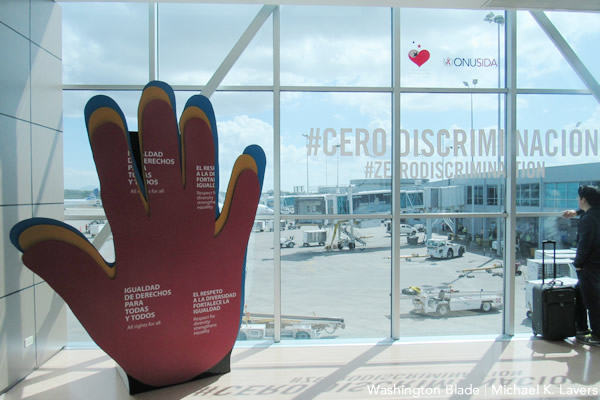 PANAMA CITY — First lady Jill Biden on Saturday announced the U.S. will provide an additional $80.9 million to the fight against HIV/AIDS in Latin America.
Biden during a visit to Casa Hogar el Buen Samaritano, a shelter for people with HIV/AIDS in Panama City, said the State Department will earmark an additional $80.9 million for President's Emergency Plan for AIDS Relief-funded work in Latin America. A Panamanian activist with whom the Washington Blade spoke said LGBTQ+ people were among those who met with the first lady during her visit.
Pope Francis visited the shelter in 2019.
"I'm glad we have the opportunity to talk about how the United States and Panama can work together to combat HIV," said the first lady.
Michael LaRosa, the first lady's spokesperson, noted Panama will receive $12.2 million of the $80.9 million in PEPFAR funding.
"This funding, pending Congressional notification, will support expanded HIV/AIDS services and treatment," said LaRosa.
UNAIDS statistics indicate an estimated 31,000 Panamanians were living with HIV/AIDS in 2020. The first lady's office notes the country in 2020 had the highest number of "newly notificated cases of HIV/AIDS" in Central America.
The first lady visited Panama as part of a trip that included stops in Ecuador and Costa Rica.
The Summit of the Americas will take place next month in Los Angeles. The U.S. Agency for International Development and PEPFAR in April announced they delivered more than 18 million doses of antiretroviral drugs for Ukrainians with HIV/AIDS.
FDA oks adverts for first condom specifically designed for anal intercourse
FDA authorized One Male Condom also aa a contraceptive to reduce risk of pregnancy and the transmission of STIs during vaginal intercourse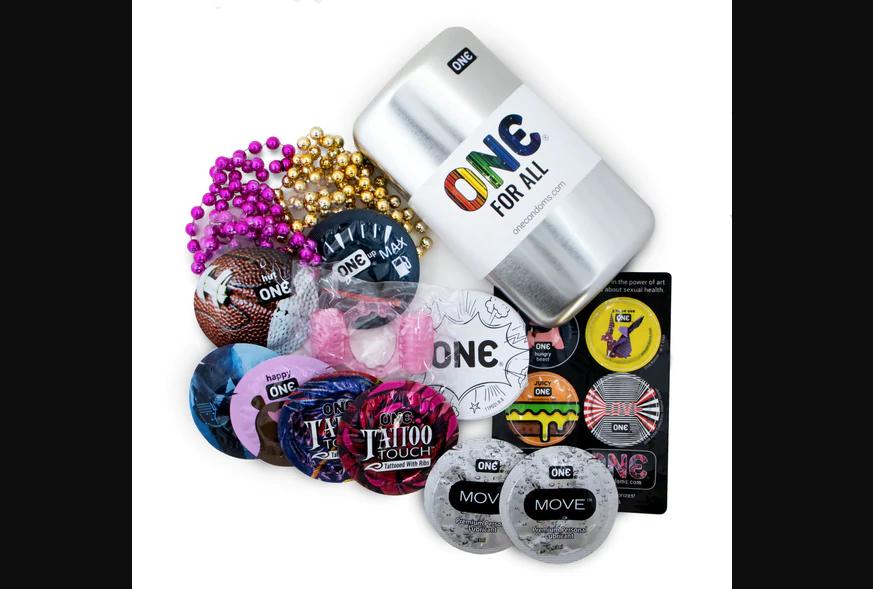 WASHINGTON – Boston, Massachusetts-based Global Protection Corporation, a world leader in manufacturing and distributing sexual health products, condom manufacturing, lubricant manufacturing and much more was granted permission by the U.S. Food and Drug Administration, (FDA), to market its condoms designed for anal intercourse.
On Wednesday, the FDA authorized the marketing of the One Male Condom, are also indicated as a contraceptive to help reduce the risk of pregnancy and the transmission of STIs during vaginal intercourse.
Before today's authorization, the FDA had not cleared or approved condoms specifically indicated for anal intercourse. Unprotected anal intercourse carries the greatest sexual exposure risk of HIV transmission. Consistent and correct condom use has the potential to significantly help decrease the risk of STIs. While today's authorization underscores the public health importance of condoms tested and labeled specifically for anal intercourse, all other FDA-cleared condoms can continue to be used for contraception and STI prevention. It's important to continue to use condoms consistently and correctly to reduce the risk of STI transmission, including HIV, and to prevent pregnancy.
"The risk of STI transmission during anal intercourse is significantly higher than during vaginal intercourse. The FDA's authorization of a condom that is specifically indicated, evaluated and labeled for anal intercourse may improve the likelihood of condom use during anal intercourse," said Courtney Lias, Ph.D., director of the FDA's Office of GastroRenal, ObGyn, General Hospital, and Urology Devices in the Center for Devices and Radiological Health.
"Furthermore, this authorization helps us accomplish our priority to advance health equity through the development of safe and effective products that meet the needs of diverse populations. This De Novo authorization will also allow subsequent devices of the same type and intended use to come to the market through the 510k pathway, which could enable the devices to get on the market faster," she added.
The One Male Condom is a natural rubber latex sheath that covers the penis. It has three different versions: standard, thin and fitted. The fitted condoms, available in 54 different sizes, incorporate a paper template to aid in finding the best condom size for each user. When used during anal intercourse, the One Male Condom should be used with a condom-compatible lubricant.
The safety and efficacy of the One Male Condom was studied in a clinical trial comprised of 252 men who have sex with men and 252 men who have sex with women. All participants were between 18 through 54 years old.
The study found that the total condom failure rate was 0.68% for anal intercourse and 1.89% for vaginal intercourse with the One Male Condom. Condom failure rate was defined as the number of slippage, breakage or both slippage and breakage events that occurred over the total number of sex acts performed.
For the One Male Condom, the overall percentage of adverse events was 1.92%. Adverse events reported during the clinical trial included symptomatic STI or recent STI diagnosis (0.64%), condom or lubricant-related discomfort (0.85%), partner discomfort with lubricant (0.21%) and partner urinary tract infection (0.21%).
The symptomatic STI or recent STI diagnoses observed in the study were self-reported and may be the result of subjects having intercourse without a condom or may have preceded use of the One Male Condom, as STIs were not measured at baseline.
The FDA reviewed the One Male Condom through the De Novo premarket review pathway, a regulatory pathway for low- to moderate-risk devices of a new type. Along with this De Novo authorization, the FDA is establishing criteria called special controls that define the requirements related to labeling and performance testing.
When met, the special controls, in combination with general controls, provide a reasonable assurance of safety and effectiveness for devices of this type. This action also creates a new regulatory classification, which means that subsequent devices of the same type with the same intended use may go through the FDA's 510(k) pathway, whereby devices can obtain clearance by demonstrating substantial equivalence to a predicate device.
The FDA granted the marketing authorization to Global Protection Corp.