"Transgender garbage" could lead to "enemies" taking over U.S. says Kirk
"Dave Chapelle is now being potentially cancelled for being hilarious. And it all ties together, all of this"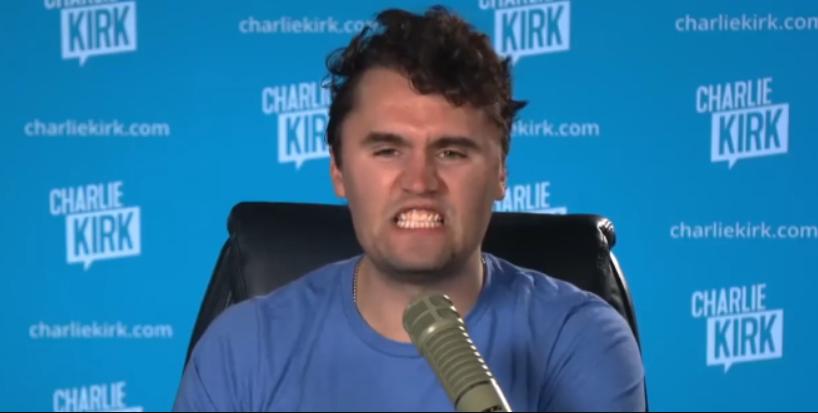 PHOENIX – The 28-year-old founder and head of right-wing conservative student group Turning Point USA, Charlie Kirk, a self professed sycophantic-acolyte of former President Trump attacked the LGBTQ+ Trans and drag communities on his YouTube/podcast/radio show Thursday:
"Meanwhile, at a high school in Vermont, just to kind of show the state of the nation, what are they doing during a high school football game? Oh, they're having a drag show.
"This is a report of a local news outlet that a high school, a public high school – this is in the godless, soulless, Burlington, Vermont – they have a drag show.
"Dave Chapelle is now being potentially cancelled for being hilarious. And it all ties together, all of this. The hyper-sensitivity, the inactivity, the anarcho-tyranny – all of it, kinda, comes together.
"But don't worry everybody, according to the U.S. State Department it is International Pronoun Day. Everything's great. It is International Pronoun Day.
"Meanwhile, China is testing hypersonic missiles. If I were Xi Jinping and I saw drag queen halftime show, I would take Taiwan over lunch. And the State Department says it's International Pronoun Day.
"This is a real thing — and, oh, Media Matters will love this – the transgender garbage is making America a dangerous place. It allows our enemies an opportunity to take us over."- Charlie Kirk, on today's show.
WATCH:
Zbur hits the ground running: Appoints staff & introduces first bills
"I look forward to working with the community and all stakeholders as well as my colleagues and Governor Newsom"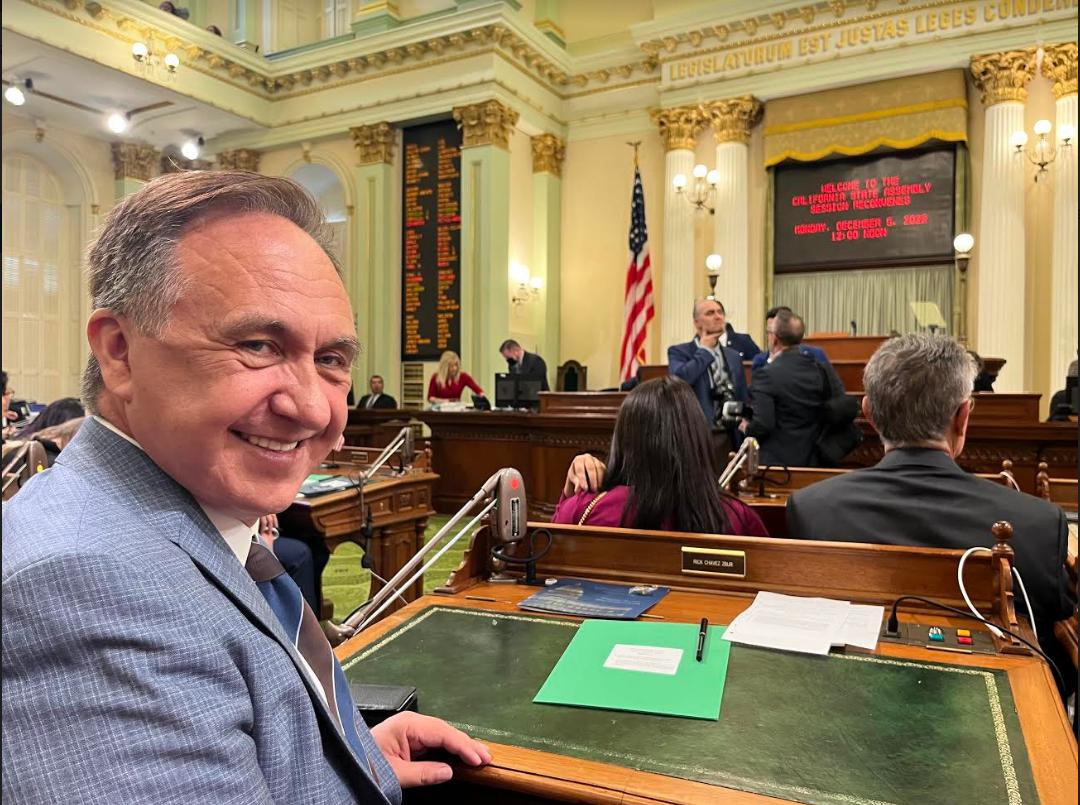 SACRAMENTO – Out Assemblyman Rick Zbur (D-51, West Los Angeles) along with the rest of the incoming freshmen California Assembly lawmakers was sworn in Monday at half past noon- then immediately announced the appointments of his key staff and then introduced his first two pieces of legislation.
Introducing his new staff that he has hired to serve the constituents of Assembly District 51 in his Capitol and District Offices Zbur said in an emailed statement to the Blade:
"These dedicated public servants have the knowledge and skills to deliver on my promise to provide top quality constituent services and legislative proposals for my district. Both of my offices are open and ready to serve on day one, with highly trained professionals who understand the district and the Capitol." 
Zbur's key legislative staff include:
Bob Hartnagel, Chief of Staff – Bob was Mark Leno's Chief of Staff in the State Senate for 8 years and in the State Assembly for 6 years, and Assemblymember Carole Migden's District Director for 3 years. Most recently he was Chief of Staff for Government Relations at the University of California's Office of the President for 5 years. He has a bachelors degree in Communication Studies & International Relations from Northwestern University.
Tami Martin, J.D., Legislative Director – Tami has a distinguished career fighting for civil rights as Legislative Director for Equality California (EQCA). She holds a bachelors degree in Government from Dartmouth College and both a law degree and a masters degree in Law and Government from American University Washington College of Law.

Jane Park, Ph.D., Senior Assistant – Dr. Park previously worked for Assembly Speaker pro Tempore Kevin Mullin where she leveraged her research experience to create groundbreaking new policy addressing climate change. She holds a bachelors degree in Biological Sciences from Wellesley College and a Doctorate in Integrative Genetics and Genomics from the University of California, Davis.

Alex Mehlbrech, Scheduler – Alex worked as a key member of Assemblymember Zbur's campaign team for almost three years, where he cultivated a deep understanding of the concerns and issues facing local residents. He holds a bachelors degree in Communication Studies from California State University, Long Beach.

Robert Oliver, District Director – Robert has worked as a field representative in the district offices of  U.S. Senator Dianne Feinstein and L.A. City Councilmember Paul Koretz. He also worked as a Community Liaison for the Jewish Federation of Greater Los Angeles. A graduate of UC Santa Barbara, he grew up in Los Angeles. He and several of his family members currently live in AD-51, where he developed a keen first-hand knowledge of the issues affecting constituents.
Zbur also noted that his office is currently accepting applications for a Field Representative in his District Office, which serves the cities and communities of Beverly Hills, East Hollywood, Hollywood, Hollywood Hills West, Santa Monica, West Hollywood, West Los Angeles, and Westwood Village. 
Editor's note: (Interested applicants can send a resume and cover letter to Robert Oliver at [email protected]. Diverse candidates are encouraged to apply.)
In his first actions as a legislator Zbur introduced AB 3, the California Offshore Wind Energy and Jobs Act, to facilitate and expedite offshore wind energy projects necessary to combat climate change while at the same time protecting the environment and assuring that thousands of high paying jobs remain in California.
AB 3 aims to accelerate the approval, implementation, and operation of offshore wind energy projects necessary to meet California's climate action goals and the transition to a clean energy economy. It will clarify the authority of California governmental agencies related to wind energy projects along the California Coast, require expedited procedures, and specify criteria for the selection of port and transmission alternatives related to offshore wind energy projects. The criteria will ensure that the environment and sensitive habitats and cultural resources are protected, community participation and comment is robust, that the maximum number of jobs related to offshore wind energy projects are created and remain in California, and that those jobs advance environmental justice and improve the lives of all Californians.
 
"We are decades behind in taking the steps necessary to protect our kids and our planet from the growing crisis of climate change," said Zbur. "If we do not expedite the approval, construction and operation of offshore wind energy projects along the California Coast, we will not meet our climate change goals. I am confident that we can build consensus to accelerate offshore wind, and at the same time protect our coast and sensitive habitats and assure that the thousands of high wage jobs are created and remain in California. California has the opportunity to demonstrate that bold climate action is the economic engine that can power a robust and socially just economy," he said.
 He also introduced AB 5, the Safe and Supportive Schools Act, which will assure that teachers and school staff are better equipped to support LGBTQ+ and all students.
AB 5, the Safe and Supportive Schools Act, will help equip teachers and school staff with the tools and training they need to support LGBTQ+ students and make California schools safer and more supportive for all students, teachers, and school staff. 
The bill will specify a timeline for implementation by all California schools of LGBTQ+ cultural competency training for teachers and certificated staff currently under development by the California Department of Education.
This is the result of a budget proposal advanced by Equality California and Superintendent of Public Instruction Tony Thurmond and approved in 2021 by the Legislature and Governor Newsom in AB 130 and SB 129. AB 5 is sponsored by Equality California.
 
"Every student deserves a safe and supportive learning environment," said the Assemblymember.
"Improving our schools is a key part of the strategy we need to reduce the high dropout rates that lead to a cycle of homelessness, poverty and health & wellbeing disparities experienced by the LGBTQ+ community. Our teachers and school staff want to support their students, and this bill will better equip them to help LGBTQ+ and all students reach their highest potential," he added.
 
"These bills are among my top priorities as I honor the trust that the people of Assembly District 51 placed in me to improve the lives of all Californians and tackle our toughest challenges. I look forward to working with the community and all stakeholders as well as my colleagues and Governor Newsom on these proposals and many others in the months ahead," Zbur noted.