'Raising Ollie' a delightful read about raising non-binary child
'Raising Ollie' a delightful read about raising non-binary child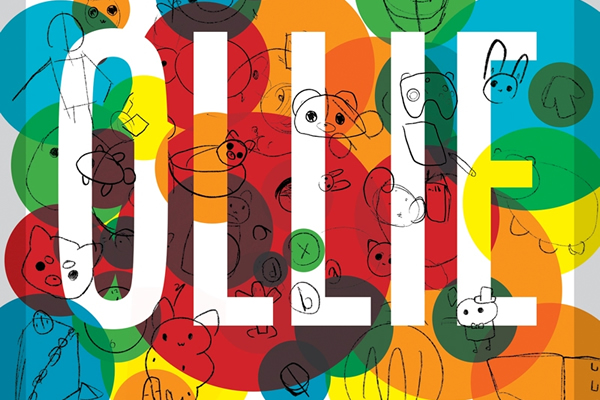 'Raising Ollie: How My Nonbinary Art-Nerd Kid Changed (Nearly) Everything I Know'
By Tom Rademacher
c.2021, University of Minnesota Press
$18.95/200 pages
Fill-in-the-blanks.
That's what you get when you have a baby: unknowns. Its birthdate is often a guess, length and weight are surprises. Will it have your eyes, long fingers, Dad's smile, Grandma's nose? Fill in the blanks: not boy, not girl but, as in the new memoir, "Raising Ollie" by Tom Rademacher, neither, thank you.
When his daughter, Olive, was an infant, Tom Rademacher says he "struggled in those early months … to enjoy much of parenting." There were vast amounts to learn, and little "Ollie" was a patient teacher.
As a toddler, Ollie was particularly talented in language and arts, attributes their teacher-father and therapist-mother encouraged. Early on, they were super-observant, wise, and curious about completely everything; when they were in second grade, suspicions that they were an intelligent kid were confirmed when they were labeled as an "advanced learner."
But school was a trial, even for a uber-smart seven-year-old.
Ollie suffered from anxiety. They hated crowds and making friends and unwanted attention; they had the wit, open-mindedness, and understanding of an adult sometimes, but with little-kid coping skills. Normally a voracious lover of learning, they began to dread each school morning, and they seemed tearfully fearful of some classes and teachers. Obviously, a change in schools was needed; Ollie did their own research.
Shortly after starting third grade, Olive, who prefers "daughter" and uses they/them pronouns begun loudly, confidently, assertively identifying as a nonbinary kid.
At around this same time, their father had school issues of his own. A 2014 Minnesota Teacher of the Year, Rademacher had been unemployed due to budget cuts but was beginning a semester teaching language arts to eighth graders in northeast Minneapolis. He was also working on how to offer the best support for his students, just as he wanted for his child.
"Raising Ollie" is absolutely delightful. It's filled with funny stories that will make you laugh. It's a peek inside today's classroom, with a teacher who offers relatable lessons to a notoriously tough audience of teens.
It's also less than half about actually raising Ollie.
Author Tom Rademacher starts this memoir with a teasing warning to readers that stories are important in his family. He fulfills his promises to tell tales about his life, his parents, racism and his efforts to eliminate it in the schools where he works, and the stellar students he's had. His stories make you want to be seated at his table at a conference and yes, he tells stories about his smart, funny, talented child who is an "art-nerd" and loves cosplay and wore girly dresses until about age seven – but just not enough.
These are sometimes-hilarious tales of a Midwestern growing-up, idyllic and happy and nostalgic, followed by a typical, angsty, identity-searching teenage-hood.
But Ollie? Just not enough. Sigh.
Teachers will adore this book. There are laughs all over the place for just about every reader who can appreciate a little self-depreciation. But if you're looking for a parenting book about rearing a nonbinary child, "Raising Ollie" may leave you blank.
Cunningham's 'Day' is one of the best books of the year
Characters are resilient, even hopeful, in the midst of disease, death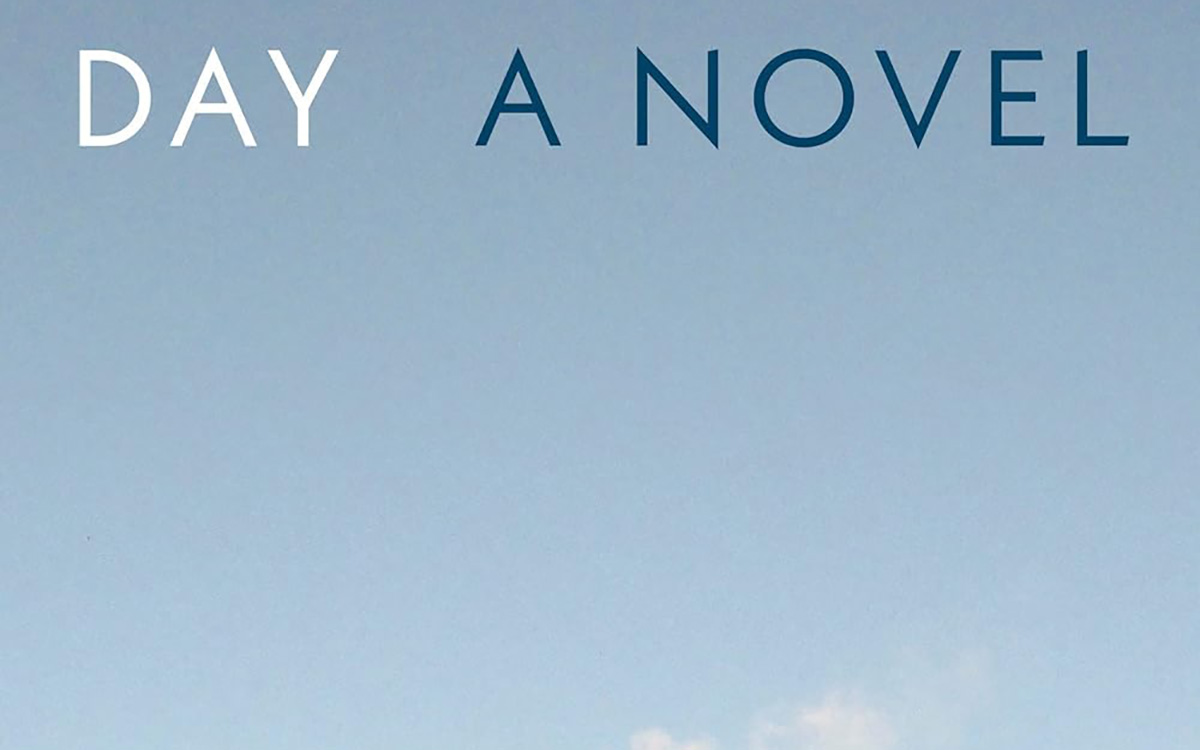 'Day'
By Michael Cunningham
c. 2023, Random House
$28/273 pages
"She always had the feeling that it was very, very dangerous to live even one day," Virginia Woolf, the groundbreaking, queer, gender-bending, feminist, novelist and essayist, writes in "Mrs. Dalloway" of Clarissa, a society woman, wife of a Parliament member and mother, who's giving a party on a June day in 1920s London.
Since the pandemic, at the height of the AIDS epidemic, during the Lavender Scare, going back to the dawn of time, who, especially if they're queer, hasn't often felt like Clarissa? Even on lovely June days.
"Day," a new novel by Michael Cunningham, his first novel since "The Snow Queen" in 2014, beautifully and eerily reflects this feeling. Its characters are fearful and fragile, yet, resilient, even hopeful, in the midst of disease and death.

Like "Mrs. Dalloway," "Day," takes place during one day – April 5. Only, the day is spread over three years.
The morning of the day is in April 2019 – before the pandemic. When no one's talking about, let alone heard of, COVID.
The afternoon of the day is in April 2020 – at the height of the pandemic. Before the COVID vaccines have been developed. When everyone (except low-income, essential workers) is locked down by themselves or with their loved ones.
The evening of the day is in April 2021 when people, wondering what to make of the "new normal," are beginning to emerge from the pandemic.
As it is in several of Cunningham's novels, the main characters of "Day," are a family (along, with a few friends and relations, who are supporting characters).
As with "Mrs. Dalloway," and with Cunningham's luminous "The Hours," in "Day," the city, New York, and the passing of time, itself, are characters.
"A man pulls up the metal shutter of his shoe repair shop," Cunningham writes in "Day," "A young woman, ponytailed, jogs past a middle-aged man who, wearing a little black dress and combat boots, is finally returning home."
Dan, his wife Isabel, and their two children — five-year-old Violet and 10-year-old Nathan — live in a brownstone in Brooklyn. Dan is a musician. He's had his struggles with cocaine and has performed in a rock band. Now, he does a lot of house husband/child care tasks as Isabel, a photo editor, works hard to keep her magazine from dying.
Isabel's charming younger gay brother lives in their attic loft. It's a New York City real estate/break up thing. Robbie, a sixth grade school teacher, has just broken up with his boyfriend. He can't afford to live on his own. He questions why, 15 years ago, he decided against going to medical school.
Dan and Isabel decide that Robbie has to move out and find a place of his own because their kids are too old to share a bedroom.
Though, "Day" references George Eliot, it's a 21st-century narrative. When Robbie, after the virus (never explicitly called COVID) enters the world, gets stuck in Iceland, he develops Wolfe, an idealized version of himself on Instagram.
You never see the word "COVID" or "pandemic" in "Day." Yet it's clear that a virus (likely COVID) has entered the characters' world. Their world, as with real life at the time, has reminders of AIDS. Rob develops a cough that's reminiscent of a symptom at the height of the AIDS epidemic.
Dan and Isabel's marriage is becoming strained. They are both in love with Robbie. Thankfully, it's not what you think! It's not a lust thing. Robbie represents something ideal to them.
Few have more evocatively channeled the sensibility and style of Woolf than Cunningham.
Woolf – her awareness that a novel about a day featuring nothing more than a woman giving a party; a man, at a street corner, taking off his hat to greet a woman he knows; or a wife trying to calm her husband, a "shell-shocked" World War I vet; can be as interesting as murder-and-battle-filled fiction – is as tightly etched in Cunningham's DNA as a pair of skinny jeans.
As a teenager in Pasadena, Calif., he devoured Virginia Woolf's novels as avidly as his friends turned on to Jimi Hendrix and Janis Joplin, Cunningham told me when I interviewed him for the Blade before the release of "The Hours," the 2002 movie of his Pulitzer Prize-winning novel of the same name.
("The Hours" was adapted into an opera with the same name in 2022.)
But Cunningham, who is married to psychotherapist Ken Corbett and Professor of the Practice in Creative Writing at Yale University, is no mere imitator of Woolf.
The alchemy of Cunningham's talent is his own. "Day" was well worth waiting almost a decade for. It's one of the best books of this or any year.
The Blade may receive commissions from qualifying purchases made via this post.