Trans teen comes out in Mexican doc 'Things We Dare Not Do'
Slice-of-life chronicle nominated for two Ariel Awards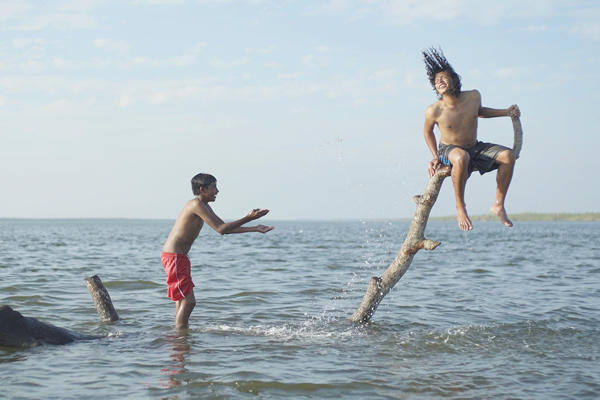 In today's explosion of the documentary market, where every week brings a new assortment of intriguing entries so abundant it's impossible to fit them all into your viewing schedule, there are more films about the lives and culture of LGBTQ+ people than ever before. This is clearly a good thing. But while so many of them are centered on our history and our heroes – on the big, the important, the culturally impactful, and the world-changing – it's worth taking note when one comes along that brings a more microscopic focus to queer experience and reminds us that our community is made up of millions of individual beings – each of them with their own, unique story to tell.
One such film, seemingly so small and unassuming as to slip under the radar in a field of more titanic choices, is "Cosas Que No Hacemos (Things We Dare Not Do)", which made its broadcast premiere on PBS's "American Documentary/POV" Oct. 25 and is available to stream for free through Nov. 24.
The second feature film from Mexican director and cinematographer Bruno Santamaría, this brief (barely 75 minutes) but luminous slice-of-life chronicle might be small, but it has already proven its might. Nominated for two Ariel Awards by Mexico's Academy of Cinematographic Arts, it is also the winner of the Gold Hugo Award for Best Documentary and the Gold Q-Hugo Award for Best LGBTQ+ Film at the Chicago International Film Festival, and was chosen as an official selection at numerous others, including both the prestigious Hot Docs and DOC NYC film festivals. Touted as giving voice to "a powerful coming-of-age story," its quietly hypnotic storytelling quickly draws you into such an intimate perspective on one queer person's journey that it's easy to see why it has earned such accolades.
"Things We Dare Not Do" takes us to a small Mexican coastal village called El Roblito, where 16-year-old Ñoño lives what seems to be an idyllic existence with his loving family. He spends his days playing with the free-spirited younger children of the town and staging elaborate community dance productions, but there is something inside of him, a secret he's been holding, that can no longer be denied. Defying gender norms, Ñoño bravely works up the courage to tell his family they wants to live their life as a woman – a decision that comes with potentially dangerous consequences in a country shrouded in machismo and transphobia.
The coming out of a young trans person is clearly a timely and important subject to be documented on film, but under Santamaría's lyrical guidance that process is part of a bigger experience. Ñoño is part of a community, from which their life is inextricable, a single thread woven into the tapestry of a larger world. While they remain in the center of the film – often wordlessly, a presence made impactful to us by our knowledge of his still-undisclosed inner life – they are seen in the context of day-to-day life in El Roblito. It's a place where family is central, where generational traditions are honored and perpetuated within the daily routine of the community, and where the rhythms and patterns of existence that have repeated for centuries and longer exert their pressure on every aspect of individual development.
It's captured beautifully, with exquisite cinematography by the director himself that juxtaposes the serene beauty of rural Mexico against the strength, bravery and spirit of a young queer person working to reconcile his inner life with his identity in the community, and through the course of the film, right alongside their family and the rest of the village, Ñoño is both participant and witness for many important community events. Some of these are joyful, such as the film's magical opening, featuring a visit from Santa Claus – borne over the town in an aerial vehicle held aloft by a giant rainbow parachute – who distributes candy to the delighted children below. Some are mundane, like a community movie night and the sound of informational civic announcements being broadcast via loudspeaker in the background, and some celebratory, such as a festive graduation party for the school children of the village. There are more ominous communal touchstones, too; a violent shooting which takes place at that very celebration has a palpable effect on the imaginations of the children for days afterward.
With this slow-paced but bustling environment as a backdrop, Ñoño's journey unfolds furtively, in powerful yet breathlessly simple private moments shared only with Santamaría's camera: a secretive trip to the beach to don drag for a few hastily snapped selfies, the late-night ritual of scrolling through a gender-bent social media feed at bedtime with the dim glow of his phone's touchscreen providing the only light in the darkness of their life, their anxious but resolute on-camera declaration of their intention to come out as trans to their parents. These are small, quiet, undramatic events, but their cumulative effect pays off a hundredfold in the climactic sequence, where Ñoño finally works up the courage to ask for permission from their family – especially from his traditional, macho, hard-working, and often absent father – to begin living as a woman. There's no shouting, no confrontations, no dramatic outbursts, but the intensity of emotion that comes in that scene is electrifying, nonetheless.
That it all comes together so unforgettably with what appears to be so little effort reflects the director's own journey in making the film. Santamaría says of the process:
"It's very moving to think that we are about to share the work that we started six years ago, to share the encounter we experienced. What began as a secret in my life led us to an idea, that idea led us to a journey, and the journey to an encounter. When I met Dayanara [the name by which Ñoño goes now] everything changed, the idea, the trip, the film and our lives. 'Things We Dare Not Do' is the result of this journey of dreams, accidents and experiences; a film that seeks to share the feeling of the coming-of-age experience of an adolescent who takes a brave step in her process of emancipation, in her process of growing up."
In a time when trans rights – especially for young people – face persistent and venomous assault from phobic far right political factions who aim to negate the truth of trans experience, it's invaluable to create space in which the truth of those experiences can be explored with nuance, authenticity, and empathy. By taking one young person's struggle for queer identity out of the usual urban setting we've come to expect, Bruno Santamaría's quietly monumental documentary provides a much-appreciated fresh perspective on the issue; more than that, it delivers a moving tale of emancipation that is sure to stick with you – and inspire you – long after the credits roll.
Laverne Cox Dives into the Uglies World
Cox is the latest cast member to be announced, although exactly which role she plays is still a guarded secret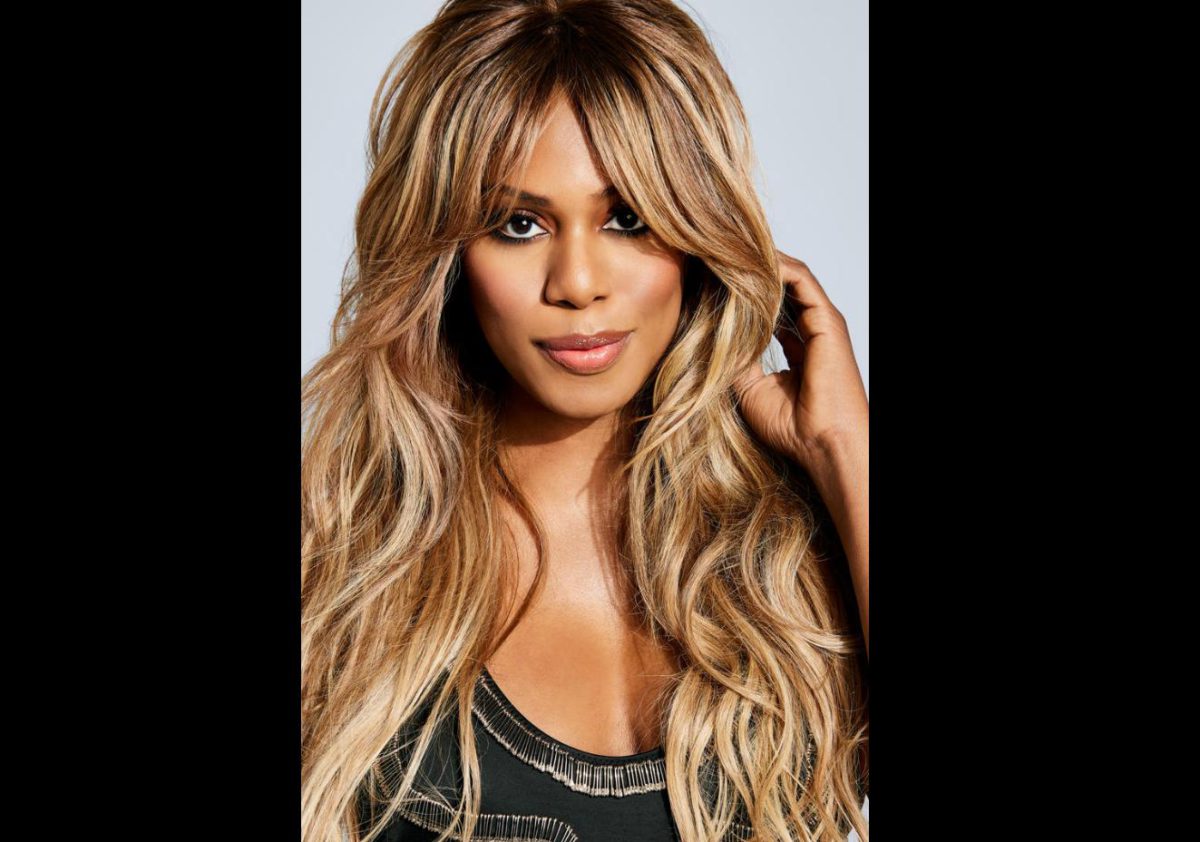 BURBANK – Imagine a world where at 16, you were forced into an operation that made you conventionally "pretty" along with the rest of the humans in the world.  That is the theme of the new Netflix film Uglies, based on the international best-selling dystopian fantasy novel by Scott Westerfeld.
Laverne Cox is the latest cast member to be announced, although exactly which role she plays is still a guarded secret. Joey King, Brianne Tju, Keith Powers and Chase Stokes were previously announced.
Whatever role Cox plays, her participation stays consistent with her brand of finding one's authenticity and fighting to live as their truest self.
Amazon describes the novel's plot, of which the film is based as: "Tally is about to turn sixteen, and she can't wait. In just a few weeks she'll have the operation that will turn her from a repellent ugly into a stunningly attractive pretty. And as a pretty, she'll be catapulted into a high-tech paradise where her only job is to have fun. But Tally's new friend Shay isn't sure she wants to become a pretty. When Shay runs away, Tally learns about a whole new side of the pretty world—and it isn't very pretty. The authorities offer Tally a choice: find her friend and turn her in, or never turn pretty at all. Tally's choice will change her world forever."
Of the casting, Cox posted on her Instagram, "I feel so blessed to be an artist hopefully getting better at my craft, certainly working hard to do so. What a privilege this film is, based on a powerful young adult book series by @scott_westerfeld!! What a privilege to work with such incredibly talented and committed young actors and @mcgfilm, our incredible director, oh McG you're just incredible. Stay tuned!"
Cox will also star in the upcoming Netflix series Inventing Anna. Shonda Rhimes and her Shondaland partner, Betsy Beers, are executive producing that 10 episode series.  It is based on a true story in which a grifter faked being an heiress and fooled New York's high society with her scam.
Uglies will be directed by McG, and has producers John Davis and Jordan Davis for Davis Entertainment Company; Robyn Mesinger for Anonymous Content; Dan Spilo for Industry Entertainment; and McG and Mary Viola for Wonderland at the helm. Joey King, Jamie King, Scott Westerfeld, John Fox are executive producing.
Verhoeven returns with subversive tale of lesbian nun in 'Benedetta'
Period drama delivers sex, violence, and horrors of the Black Death
There was a time when Paul Verhoeven was a big deal in Hollywood.
The Dutch filmmaker first attracted international attention during an early career in his homeland, with critically acclaimed movies like "Turkish Delight" and "Soldier of Orange," which found an audience outside of the Netherlands and brought him greater opportunities in America, Once here, he adapted his style to fit a more commercial mold and forged a niche for himself with violent, action-packed sci-fi blockbusters, scoring major hits with "Robocop" and "Total Recall" before reaching a pinnacle with "Basic Instinct" – arguably still his most influential and iconic film.
Then came "Showgirls." Although the Joe Eszterhas-scripted stripper drama is now revered as a "so-bad-it's-great" cult classic, it was a box office bomb on its initial release, and its failure, coupled with the less-spectacular but equally definitive flopping of his next film, "Starship Troopers," effectively put an end to his climb up the Hollywood ladder.
That was not, however, the end of his story. Verhoeven moved back to his native country (where he was hailed as a returning hero) and rebounded with the critically lauded "Black Book" before spending the next two decades developing and producing new projects with other filmmakers. In 2016, he assumed the director's seat again, this time in France, and the resulting work ("Elle") put him once more into the international spotlight.
Now, he's back with another French film, and fans of his signature style – a blend of social satire, psycho-sexual themes, graphic violence, and near-exploitation-level erotic imagery that has prompted some commentators to label him as a provocateur – have every reason to be excited.
"Benedetta," which receives its long-delayed (due to COVID) release in the U.S. on Dec. 3, is the real-life story of a Renaissance-era Italian nun (Virginie Efira), whose passionate devotion to her faith – and especially to Jesus – sparks disturbing and dramatic visions. When young novice Bartolomea (Daphne Patakia) enters the convent and is assigned to her as a companion, it awakens a different kind of passion, and as their secret relationship escalates, so too do her miraculous episodes, which expand to include the physical manifestation of stigmata. Soon, despite the skepticism of the Mother Abbess (Charlotte Rampling), she finds herself heralded as a prophet by the other sisters and the local community, leading to controversy, investigation, and a power struggle that threatens the authority of the church itself.
Inspired by "Immodest Acts: The Life of a Lesbian Nun in Renaissance Italy," Judith C. Brown's biography of the real Sister Benedetta, Verhoeven's latest work is perhaps his most quintessential to date. In his screenplay (co-written with "Elle" collaborator David Birke), the Dutch auteur – who is also a widely recognized, if controversial, religious scholar – gives free reign to his now-familiar obsessions, weaving them all together into a sumptuously realized period drama that delivers copious amounts of nudity and sex, bloody violence, and the horrors of the Black Death while exploring the phenomenon of faith itself. Is Benedetta a saint or a harlot? Is she chosen by God or mentally ill? Are her visions real or is she a fraud, cynically exploiting the beliefs of those around her in a bold-faced grab for power and glory? And if she's lying, in the larger context of a world held firmly in the grip of a church that treats salvation as transactional and levies its presumed moral authority to unlimited financial and political gain, which is greater evil? Though the film strongly implies the answers lie somewhere between the "either/or" of absolutes, it shrewdly leaves the viewer to contemplate such questions for themselves.
What concerns "Benedetta" more than any esoteric debate is a sly-yet-candid commentary on the various levels of societal hierarchy and the ways in which the flow of power perpetuates itself through their devotion to maintaining the status quo. As Benedetta's perceived holiness carries her upward through the strata, from unwanted daughter of the merchant class to Mother Superior and beyond, more important than the veracity of her claims of divinity are the shifting and carefully calculated responses of those she encounters along the way. Fearing the loss of their own power, they ally and oppose themselves in whichever direction will help them maintain it. It's a Machiavellian game of "keep-away" in which those at the top will not hesitate to use economic class, gender, sexuality, and – if all else fails – torture and execution as weapons to repress those they deem unworthy.
Inevitably, the above scenario provides plenty of fodder for Verhoeven's movie to make points about religious hypocrisy, systemic oppression, and the way white heterosexual cisgender men keep the deck eternally stacked in their own favor – all of which invites us to recognize how little things have changed in the five centuries since Sister Benedetta's time. That, too, is right in line with the director's usual agenda.
Ultimately though, the signature touch that makes the movie unmistakably his is the way it revels in the lurid and sensational. Verhoeven delights in presenting imagery designed to shock us, and key elements of the film – from hyper-eroticized religious visions and explicit lesbian sex, to the prominent inclusion of a blasphemous wooden dildo as an important plot point – feel deliberately transgressive. This should be no surprise when one remembers that this is the director who brought us not only "Basic Instinct" and "Showgirls" but also "The Fourth Man," a homoerotic psychological thriller from 1983 still capable of making audiences squirm uncomfortably today; and while all this titillation may trigger the most prudish of viewers, it makes "Benedetta" into a deliciously subversive, wild-and-wooly ride for the rest of us. More to the point, it underscores the film's ultimate observation about the empowering nature of sexual liberation.
Helping Verhoeven make maximum impact with this obscure historical narrative is a cast that clearly relishes the material as much as he does. In the title role, the statuesque Efira successfully creates a compelling and charismatic figure while remaining an enigma, someone we can believe in equal measure might be sincere or corrupt and with whom we can empathize either way; likewise, Patakia exudes savvy and self-possession, transcending moral judgment as the object of her affection, and the two performers have a palpable chemistry, which is made all the more compelling by their thrillingly contemporary approach to the characters. Rounding out the triad of principal roles is Rampling, a cinematic icon who brings prestige and sophistication to the table in a masterful performance as the Abbess; more than just a grounding presence for her younger co-stars, she provides an important counterbalance with a subtle and layered performance as a woman who has devoted her life to a belief in which she has no faith, only to find herself overshadowed by a charlatan.
"Benedetta" is not exactly the kind of film that's likely to put Verhoeven back on the Hollywood fast track – it's far too radical in its underpinnings for that. Nevertheless, it's a welcome return to form from a unique and flamboyant filmmaker we've missed for far too long, and his fans – along with anybody with a taste for provocative cinema – should consider it a must-see.
'Tick, tick… BOOM!' explodes with the love of Broadway
A perfect film for fans of musical theater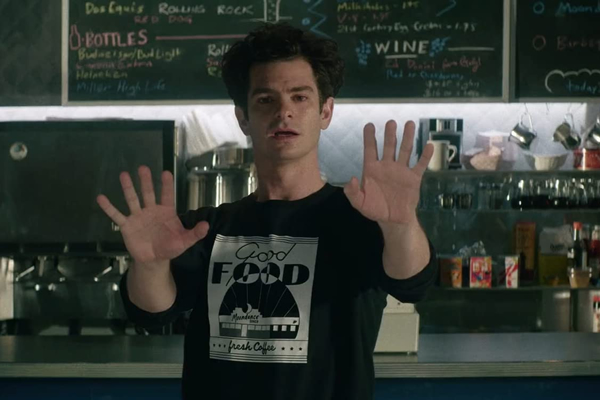 If you are a person who love musical theater – or if you know someone who does – then you know there is something about this particular art form that inspires a strong and driving passion in those who enjoy it, often to the point of obsession. For this reason, perhaps it's no surprise that those who work in musical theater – the creators, performers, and all the other people who make it happen – are often the biggest musical theater lovers of all.
Because of this, "tick, tick… BOOM!" (the new film directed by Lin-Manuel "Hamilton" Miranda and written by Steven "Dear Evan Hansen" Levenson) might be the most perfect movie ever made for such fans. Adapted from an autobiographical "rock monologue" by Jonathan Larson, it follows the future "Rent" composer (Andrew Garfield) for a week in the early 1990s, when he was still an unknown young Broadway hopeful waiting tables in a New York diner. He's on the cusp of turning 30, a milestone that weighs on his mind as he prepares for a showcase of a musical that he hasn't quite finished – even though he's been writing it for eight years. With limited time left to compose the show's most crucial number, his race against the clock is complicated by major changes in his personal life; his lifelong best friend Michael (Robin de Jesús) has quit acting in favor of a five-figure career in advertising, and his girlfriend Susan (Alexandra Shipp) is moving away from the city to accept a teaching job and wants him to come with her. With reminders everywhere of the ongoing AIDS epidemic still raging in the community around him, and with his own youth ticking away, he is inevitably forced to wonder if it's time to trade in his own Broadway dreams for a more secure future – before it's too late.
As every musical theater fan knows, the young composer's obsession with time (hence the title) is laced with bittersweet irony in the context of what eventually happened in his real life: the day before "Rent" opened on Broadway and became a smash hit that reshaped and expanded the boundaries of what musical theater could be, Larson died of an aortic aneurysm at the age of 35. He never lived to see the full fruition of all those years of hard work, and that tragic turn of events is precisely what makes "tick, tick… BOOM!" relevant and provides its considerable emotional power. In that light, it's essentially a musical "memento mori," a reminder that the clock eventually runs out for all of us.
That doesn't mean, however, that it's not also a celebration of life in the theater, and Miranda is probably better suited than anyone to make us see that side of the coin. Now unquestionably in the highest echelon of status as a Broadway icon, he came of age in the era of "Rent," and he takes pains to make his depiction of Manhattan in the '90s as authentic as possible.
Capturing the era with touches like Keith Haring-inspired murals and the use of "Love Shack" as a party anthem, his movie keeps Larson's story within the context of his time while drawing clear connections to our own. His reverence for Larson – whom he cites as a seminal inspiration for his own future work – manifests itself palpably throughout. Yet despite that (or perhaps because of it), so does an infectiously cheery tone. Yes, things get heavy; there are hardships and heartbreaks at every turn, because that's what a life in the theater means. But at the same time, there's just so much fun to be had. The camaraderie, the energy, and the joy of simply living in that world comes leaping off the screen (often thanks to the enthusiastic choreography of Ryan Heffington) with the kind of giddy, effortless ease that might almost make us jealous if it didn't lift our spirits so much. No matter that the lead character spends most of the movie second-guessing his path; we never doubt for a moment that, for him, the rewards of following his passion outweigh the sacrifices a thousand times over.
That's something Miranda also understands. His movie drives home the point that the joy of doing theater is its own reward, and he's willing to prove it by turning up in a bit part just for the sake of being a part of the show. And he's not the only one. The screen is littered with living legends; in one memorable sequence alone, a who's-who of Broadway's brightest stars – Chita Rivera, Bernadette Peters, Brian Stokes Mitchell, Andre DeShield, Bebe Neuwirth, Joel Grey, and at least a dozen more – serve as a high-profile backup chorus of extras for a song at the diner, but there are blink-and-you'll-miss-them cameos in almost every scene. It almost feels like a gimmick, or an effort to turn the movie into a "spot the star" trivia game for hardcore fans – until you realize that these are the best and brightest people in their field, who have willingly chosen to show up and participate even though they did not have to. They are there purely for love, and you can see it in their faces.
Miranda scores big across the board as a director – this is his feature film directorial debut, which confirms the standing assumption the man can do anything. But "tick, tick… BOOM!" is a star turn for its leading player, and full credit must also go – and emphatically so – to Garfield, who surpasses expectations as Larson. The one-time "Spiderman" actor trained extensively to be able to master the demands of singing the role, and it shows; he comes off as a true musical theater trouper, worthy beyond doubt of sharing the screen with so many giants. Even better, he integrates that challenge into the whole of a flamboyantly joyful performance that makes Larson endearingly, compellingly three-dimensional. It's a career-topping piece of work.
The rest of the principal cast – a refreshingly inclusive ensemble that reminds us that Larson was instrumental in making Broadway a much more diverse place – are equally fine. De Jesús gets a long-deserved chance to shine as Michael, and Shipp brings a quiet calm to the easily-could-have-been-overshadowed Susan that makes her the perfect balance to Garfield's high-octane energy.
Joshua Henry and Vanessa Hudgens contribute much more than their stellar vocal talents to their pair of roles as Larson friends and collaborators, and there are delicious supporting turns by Judith Light and Bradley Whitford – who gives an affectionately amusing and dead-on accurate screen impersonation of Broadway legend-of-legends Stephen Sondheim, one of Larson's (and Miranda's) biggest influences and inspirations, who accordingly looms large in the story despite his relatively short amount of screen time.
It should be obvious by now that "tick, tick… BOOM!" is a delight for people who love musical theater. But what if you're not one of those people? The good news is that there is so much to enjoy here, so much real enjoyment, so much talent, so much hard work on display that nobody will have any reason to be bored.
Even people who DON'T love musical theater.