Trans teen comes out in Mexican doc 'Things We Dare Not Do'
Slice-of-life chronicle nominated for two Ariel Awards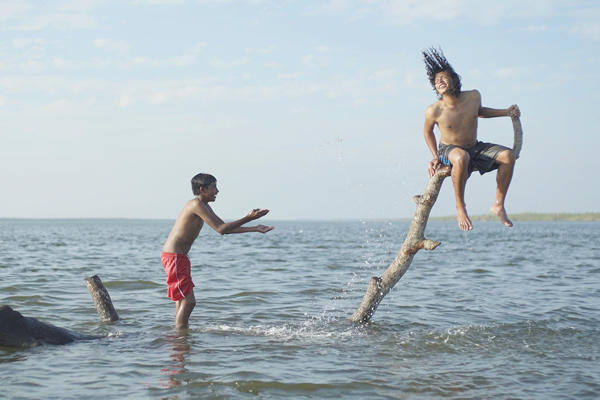 In today's explosion of the documentary market, where every week brings a new assortment of intriguing entries so abundant it's impossible to fit them all into your viewing schedule, there are more films about the lives and culture of LGBTQ+ people than ever before. This is clearly a good thing. But while so many of them are centered on our history and our heroes – on the big, the important, the culturally impactful, and the world-changing – it's worth taking note when one comes along that brings a more microscopic focus to queer experience and reminds us that our community is made up of millions of individual beings – each of them with their own, unique story to tell.
One such film, seemingly so small and unassuming as to slip under the radar in a field of more titanic choices, is "Cosas Que No Hacemos (Things We Dare Not Do)", which made its broadcast premiere on PBS's "American Documentary/POV" Oct. 25 and is available to stream for free through Nov. 24.
The second feature film from Mexican director and cinematographer Bruno Santamaría, this brief (barely 75 minutes) but luminous slice-of-life chronicle might be small, but it has already proven its might. Nominated for two Ariel Awards by Mexico's Academy of Cinematographic Arts, it is also the winner of the Gold Hugo Award for Best Documentary and the Gold Q-Hugo Award for Best LGBTQ+ Film at the Chicago International Film Festival, and was chosen as an official selection at numerous others, including both the prestigious Hot Docs and DOC NYC film festivals. Touted as giving voice to "a powerful coming-of-age story," its quietly hypnotic storytelling quickly draws you into such an intimate perspective on one queer person's journey that it's easy to see why it has earned such accolades.
"Things We Dare Not Do" takes us to a small Mexican coastal village called El Roblito, where 16-year-old Ñoño lives what seems to be an idyllic existence with his loving family. He spends his days playing with the free-spirited younger children of the town and staging elaborate community dance productions, but there is something inside of him, a secret he's been holding, that can no longer be denied. Defying gender norms, Ñoño bravely works up the courage to tell his family they wants to live their life as a woman – a decision that comes with potentially dangerous consequences in a country shrouded in machismo and transphobia.
The coming out of a young trans person is clearly a timely and important subject to be documented on film, but under Santamaría's lyrical guidance that process is part of a bigger experience. Ñoño is part of a community, from which their life is inextricable, a single thread woven into the tapestry of a larger world. While they remain in the center of the film – often wordlessly, a presence made impactful to us by our knowledge of his still-undisclosed inner life – they are seen in the context of day-to-day life in El Roblito. It's a place where family is central, where generational traditions are honored and perpetuated within the daily routine of the community, and where the rhythms and patterns of existence that have repeated for centuries and longer exert their pressure on every aspect of individual development.
It's captured beautifully, with exquisite cinematography by the director himself that juxtaposes the serene beauty of rural Mexico against the strength, bravery and spirit of a young queer person working to reconcile his inner life with his identity in the community, and through the course of the film, right alongside their family and the rest of the village, Ñoño is both participant and witness for many important community events. Some of these are joyful, such as the film's magical opening, featuring a visit from Santa Claus – borne over the town in an aerial vehicle held aloft by a giant rainbow parachute – who distributes candy to the delighted children below. Some are mundane, like a community movie night and the sound of informational civic announcements being broadcast via loudspeaker in the background, and some celebratory, such as a festive graduation party for the school children of the village. There are more ominous communal touchstones, too; a violent shooting which takes place at that very celebration has a palpable effect on the imaginations of the children for days afterward.
With this slow-paced but bustling environment as a backdrop, Ñoño's journey unfolds furtively, in powerful yet breathlessly simple private moments shared only with Santamaría's camera: a secretive trip to the beach to don drag for a few hastily snapped selfies, the late-night ritual of scrolling through a gender-bent social media feed at bedtime with the dim glow of his phone's touchscreen providing the only light in the darkness of their life, their anxious but resolute on-camera declaration of their intention to come out as trans to their parents. These are small, quiet, undramatic events, but their cumulative effect pays off a hundredfold in the climactic sequence, where Ñoño finally works up the courage to ask for permission from their family – especially from his traditional, macho, hard-working, and often absent father – to begin living as a woman. There's no shouting, no confrontations, no dramatic outbursts, but the intensity of emotion that comes in that scene is electrifying, nonetheless.
That it all comes together so unforgettably with what appears to be so little effort reflects the director's own journey in making the film. Santamaría says of the process:
"It's very moving to think that we are about to share the work that we started six years ago, to share the encounter we experienced. What began as a secret in my life led us to an idea, that idea led us to a journey, and the journey to an encounter. When I met Dayanara [the name by which Ñoño goes now] everything changed, the idea, the trip, the film and our lives. 'Things We Dare Not Do' is the result of this journey of dreams, accidents and experiences; a film that seeks to share the feeling of the coming-of-age experience of an adolescent who takes a brave step in her process of emancipation, in her process of growing up."
In a time when trans rights – especially for young people – face persistent and venomous assault from phobic far right political factions who aim to negate the truth of trans experience, it's invaluable to create space in which the truth of those experiences can be explored with nuance, authenticity, and empathy. By taking one young person's struggle for queer identity out of the usual urban setting we've come to expect, Bruno Santamaría's quietly monumental documentary provides a much-appreciated fresh perspective on the issue; more than that, it delivers a moving tale of emancipation that is sure to stick with you – and inspire you – long after the credits roll.
Gnarly 'Saltburn' takes us on a sexy, savage ride
Buzzed-about film manages to shock even when we expect the jolt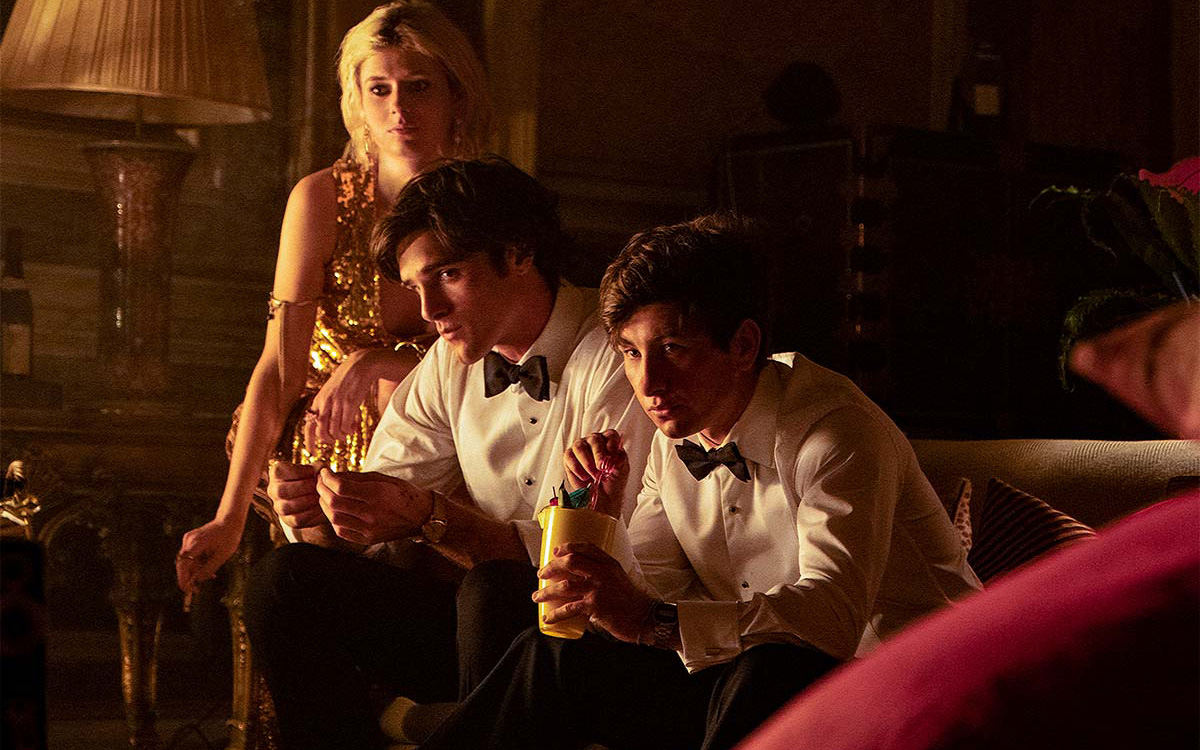 When a movie comes with as much buzz behind it as "Saltburn," one can't help but have expectations.
This is especially true when the buzz is fueled by rising talent, both in front of the camera (in this case, Oscar-nominee Barry Keoghan in his first leading role, alongside "Euphoria" sensation Jacob Elordi) and behind it (Oscar-winning writer/director Emerald Fennell, following up her debut feature, "Promising Young Woman"). When you add a deliberately vague, shamelessly provocative publicity campaign, which offers little more than a suggestion of the film's premise while luring us in with imagery that implies a dark but sexy wild ride through the world of the decadent upper class, it's almost impossible not to walk into the theater without feeling like you're in for a thrill.
That, of course, is exactly what Fennell and company want you to feel. "Saltburn," which opened in wide release the day before Thanksgiving, is a movie that counts on both your expectations and your ignorance; it needs you to be prepared for anything while knowing next to nothing, and it relies on your imagination to make assumptions and draw conclusions as you go. It's the story of Oliver Quick (Keoghan), a first-year student attending Oxford University on scholarship in the mid-2000s. Relegated at first to outsider status among his privileged peers, he becomes infatuated with wealthy Felix Catton (Elordi), a handsome and popular classmate, and gains his attention through a chance encounter. The two become close companions, and when the school term ends he is invited to spend the summer with Felix at Saltburn – his family's sprawling country estate.
It's there the movie begins to follow a more gnarly path. Immersed in the idyllic, dilapidated luxury of Saltburn, Oliver finds himself entangled in the dysfunctional dynamic of the household; he easily wins the approval of Felix's father and mother, Sir James and Lady Elspeth (Richard E. Grant, Rosamund Pike), but jealous sister Venetia (Alison Oliver), and scheming cousin Farleigh (Archie Madekwe), a "poor relation" who sees him as a threat to his own tenuous position in the family, are a different matter, and he must learn to navigate the behind-the-scenes politics required to keep them at bay.
It's impossible, really, to say much more about the events that unfold beyond that point, other than to say that it's a far cry from the nostalgic, semi-sweet gay coming-of-age story it might seem to be in the beginning, if the occasional ominous chord in the soundtrack and the glimpses of ugly human behavior on the screen didn't suggest otherwise. "Saltburn" is one of those movies that demands to be seen knowing as little as possible about its plot if one is to get the full experience, and we won't be revealing anything here that would ruin that – not even whether the "will-they-or-won't-they?" steaminess of Oliver and Felix's bromance ever comes to fruition.
What we will tell you is that Fennell – whose first film electrified audiences with a devastating twist ending – knows how to play an audience. She sets up "Saltburn" as a flashback; we know from the beginning that something big and presumably bad has happened, and its protagonist is a likable misfit who proceeds to narrate how it came to pass. From the film's first moments, we are anticipating the twist – which begs the question of how a twist can be a twist if we already know it's coming.
"Saltburn" addresses that question, though some viewers might not like the answer, by playing not just on our expectations, but on our hopes. While we may expect to be shocked, we also hope for a certain outcome; more than that, we become so attached to that hope that it can blind us to reality, so that when it finally hits us, it feels like we never saw it coming even though it was in plain view all along. That's the best we can do in explaining how Fennell's wickedly subversive, deeply disturbing mindfuck of a movie manages to shock us even when we expect the jolt.
Of course, it also delivers plenty of other shocks — drugs, sex, homoeroticism, lots of full-frontal nudity — before it gets there, and quite a few more disquieting, transgressive moments in which we see things that jar our understanding of what we are seeing or simply can't believe what we're seeing. When the gravesite scene comes up, you'll know that's one of the moments we're talking about.
Still, it takes more than shock value to make a movie worth watching, and "Saltburn" doesn't rest its laurels on a bag of manipulative tricks, no matter how skillfully they're executed. Fennell's movie delves deep into the economic class divide – a worldwide phenomenon epitomized by the genteel squalor of its upper-crust English setting – through its microcosmic portrait of the Catton family, whose benign and polite demeanor barely conceal the casual cruelty and shallow banality of their lifestyle. Even Felix – who, as superbly played by Elordi, seems genuinely kind and much more grounded than the rest of his clan – is ultimately a spoiled "golden child" used to getting what he wants and not above using his considerable charms to do make it happen. More than that, it plays with the uncomfortable notion that there's a part in all of us, no matter how much we may deplore the perceived excesses of the one percent, that would be willing to do anything to live in that world. Indeed, it's this conflicted idea that gives Fennell's movie its teeth, made even sharper by the fact that, no matter how ridiculous or downright awful her characters may be, she makes us feel for – and even like – all of them.
Of course, she's also an extremely literate Englishwoman, and she peppers her movie with references and themes from Shakespeare to Dickens to Agatha Christie, while paying ironic homage to the entire "country house" genre of British fiction. Her film craft is bold and distinctive, delivering (with the help of cinematographer Linus Sandgren) pastoral pleasures and Fellini-esque Bacchanales with equally arresting style. She deploys the talent of composer Anthony Willis to provide a stately-yet-gothic musical score that thrums with a low warning of menace, keeping us on edge throughout. And she has the good sense to assemble a superb cast – with the dryly hilarious Pike and the quietly heartbreaking Oliver as standouts, alongside Elordi – to make it all work.
It's Keoghan, though, who is ultimately the glue holding "Saltburn" together. His Oliver Quick is a character destined to become iconic, a one-of-a-kind portrait of enigmatic humanity that bestows movie star status upon the young Irish actor after a steadily impressive roster of high-profile supporting roles. When the film is over, you will either love him or hate him, but you will never forget him.
In fact, the same can be said about "Saltburn" itself, which has had its share of negative reviews from critics put off by its over-the-top style and manipulatively orchestrated storytelling. We'd have to respectfully disagree; it's an outrageous movie, to be sure, but purposefully so – and as for the storytelling, it is through its unapologetic manipulation that a movie which might easily otherwise have been just another mindless, lurid thriller into a savage piece of cinema that you'll want to see again and again.