Trick or Treat returns- if you see a blue pumpkin please be kind & patient
The Centers for Disease Control & Prevention estimates that about 1 in 54 children has been identified with autism spectrum disorder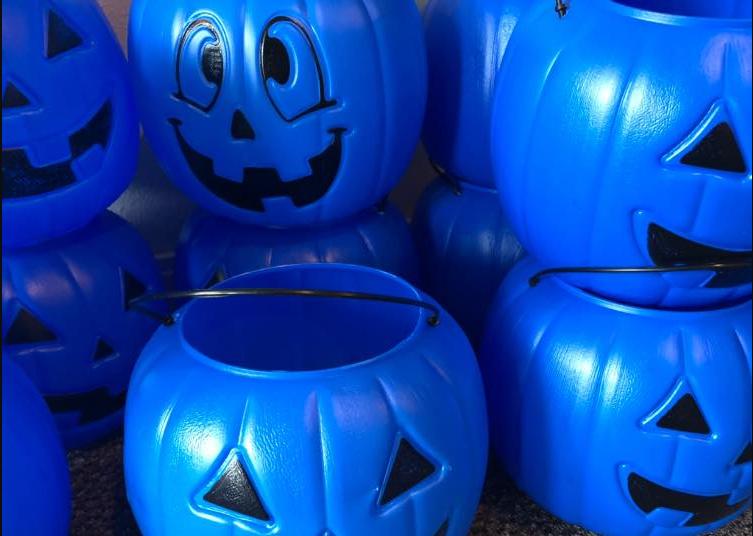 LOS ANGELES – For the first time since the coronavirus pandemic choked the American nation in its grip there is just now a broader sense of normalcy returning as more people are vaccinated and the rates of infection decrease. For children and their parents this means a beloved Fall tradition returns, celebrating Halloween with costumes, parties, and especially meaningful for the kiddos, trick or treating.
But for one segment of America's children, this time honoured ritual can be daunting, youth who are autistic.
The Autism Society of America parents, and others launched a social media-fueled grassroots campaign in 2018 that ended up going viral to create an awareness in neighbors and educate communities about autism with blue pumpkins for the Halloween holiday.
"If you see someone carrying a blue pumpkin while trick or treating, please consider that they may have autism," one group of parents shared on Facebook. "This means that speech may be difficult as well as their ability to interact with you. Be extra kind!"
"While blue pumpkins aren't associated with a formal fundraiser or organization, families display them as a symbol to help educate others about how Halloween festivities may impact a child on the autism spectrum," Zee Krstic, associate health editor for Good Housekeeping magazine wrote in a September article.
The Centers for Disease Control and Prevention estimates that about 1 in 54 children has been identified with autism spectrum disorder, (ASD).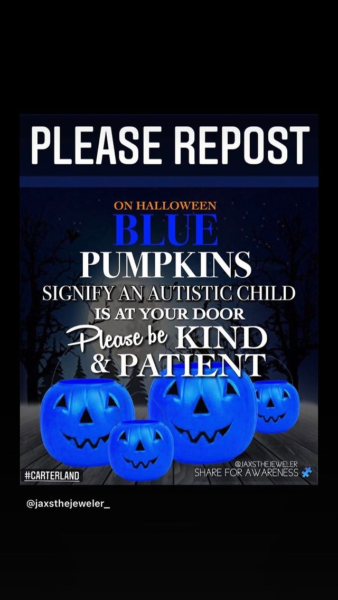 This makes use of the pumpkins as a visual clue incredibly helpful. In 2019, a viral Facebook post explained why blue pumpkins are used by families and caregivers to signal to others that their child is on the autism spectrum and that trick-or-treating exchanges may present unique perplexities for them:
"My son is 3 years old and has autism. He is nonverbal," Omairis Taylor wrote on Facebook. "Last year, houses will wait for him to say 'Trick or Treat' in order for him to get a piece of candy — and there I go explaining the situation for the next 5 blocks. This year, we will be trying the Blue Bucket to signify he has autism. Please allow him (or anyone with a Blue Bucket) to enjoy this day… this holiday is hard enough without any added stress," she added.
If you'd like more information or you wish to create a more welcoming environment for children on the autism spectrum and their families during Halloween, the Autism Society of America have published a quick introduction guide.
We're Hiring! Become a LA County Pool Lifeguard!
Candidates will get paid for a 64-hour training which includes becoming certified though the American Red Cross in Emergency Medical Response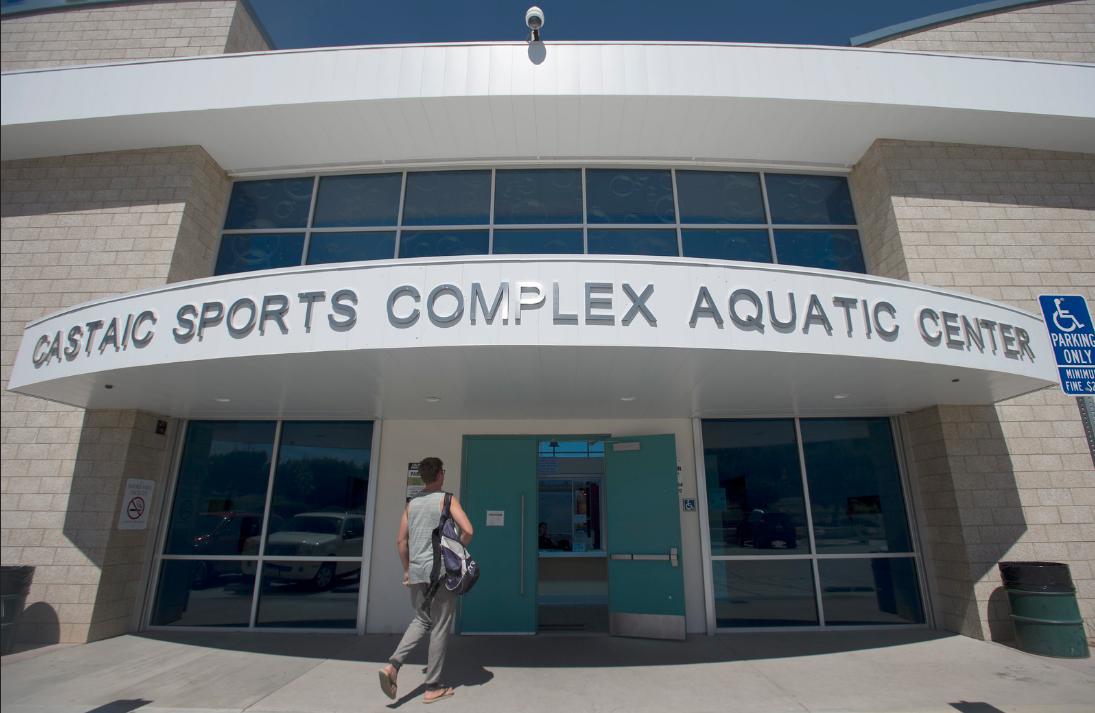 LOS ANGELES – LA County Department of Parks and Recreation is hiring! This summer, the Department aims to hire over 250 new lifeguards to work at our 30 aquatic facilities, all across LA County. Not only is lifeguarding a fantastic way to kickstart your career, but it's a great opportunity for young adults looking for part time employment while in school or looking for a career as a first responder.
Pool Lifeguards will receive a starting pay of $18.27, well above the minimum wage with opportunities to work year round. Applicants must be 17 years of age by time of appointment.
Those who meet the initial requirements will then be required to sign up and pass the Los Angeles County Swim Test. The Los Angeles County Swim Test consists of a 500-yard swim test that must be completed under 10 minutes. Upon completion of the test they will be invited to Pool Lifeguard Academy.
Candidates will get paid for a 64-hour training which includes becoming certified though the American Red Cross in Emergency Medical Response, CPR, AED, Lifeguarding, and First Aid.
Our Aquatics team is eager to help as many prospective candidates and interested students start a career path that can provide them with so many opportunities beyond lifeguarding!
Those who are interested in becoming a Pool Lifeguard are encouraged to attend an online "Open House" session to learn more about the position and answer questions.
VIRTUAL OPEN HOUSE SESSIONS: 
Session 1: January 19, 6pm tinyurl.com/mr36m9mn
or call in:+13237766996,,17084440#
Session 2: January 25,  5pm tinyurl.com/2p9a27ty
or call in: +13237766996,,573214358#
Session 3: January 26,  4pm tinyurl.com/5n8ks28c
or call in: +13237766996,,602797897#
Missing woman in WeHo, public's help sought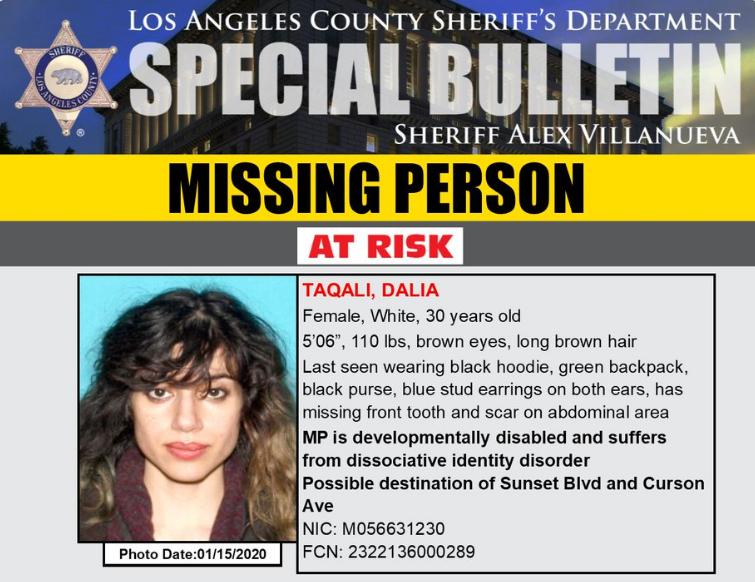 WEST HOLLYWOOD – The Los Angeles County Sheriff's Department is asking for resident's assistance in locating thirty-year-old Dalia Taqali who disappeared from West Hollywood Sunday night.
Taqali was last seen around 5 p.m. in the 1100 block of North Genesee Avenue, according to a news release from the Los Angeles County Sheriff's Department. Taqali is developmentally disabled and suffers from dissociative identity disorder, the Sheriff's Department stated.
Taqali's family is concerned for her well-being and is asking for help finding her.
Investigators said she may be headed near the area of Sunset Boulevard and North Curson Avenue in Hollywood.
Taqali stands 5 feet, 6 inches tall and weighs about 110 pounds with long brown hair and brown eyes.
She was last seen wearing a black hoodie, green backpack, black purse and blue stud earrings on both ears.
Authorities also said Taqali has a scar on her abdominal area and is missing a front tooth.
Anyone with information on her whereabouts is asked to call the Sheriff's Department at 323-890-5500. Those who prefer to remain anonymous can contact Crime Stoppers at 800-222-8477.
#LASD is Asking for the Public's Help Locating Missing Person Dalia Taqali, Los Angeles. Anyone with information is encouraged to contact the Los Angeles County Sheriff's Department's Missing Persons Unit at (323) 890-5500. pic.twitter.com/Uqw9yuG9Ro

— LA County Sheriffs (@LASDHQ) December 27, 2021
California Highway Patrol highlights new 2022 traffic safety laws
The laws take effect January 1, 2022, unless otherwise noted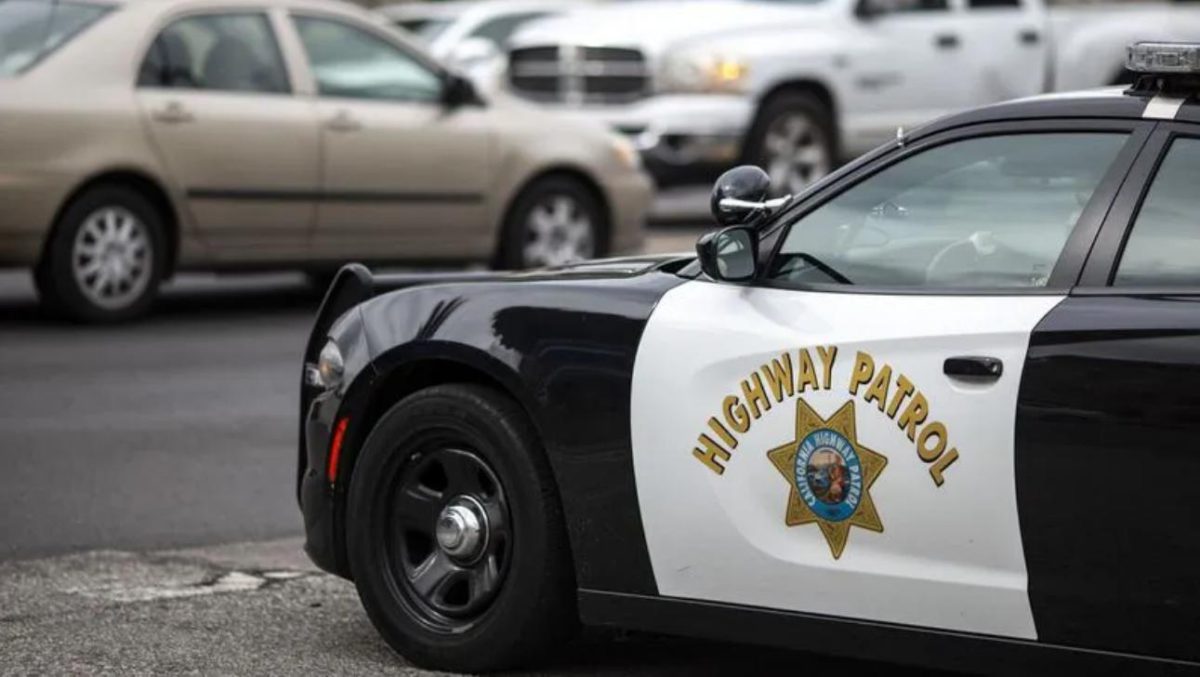 ​SACRAMENTO – As we head into the new year, the California Highway Patrol (CHP) is educating the public on traffic safety laws that were passed during this year's legislative season and signed by Governor Gavin Newsom.  The laws take effect January 1, 2022, unless otherwise noted.

Sideshow Definition and Penalties (Assembly Bill (AB) 3, Fong):  This new law strengthens penalties for those convicted of exhibition of speed if the violation occurred as part of a sideshow.

Beginning July 1, 2025, a court will be permitted to suspend a person's driver's license between 90 days and six months if the person is convicted of exhibition of speed and if the violation occurred as part of a "sideshow."  Section 23109(c) of the California Vehicle Code (CVC) (exhibition of speed) will define sideshow as an event in which two or more persons block or impede traffic on a highway for the purpose of performing motor vehicle stunts, motor vehicle speed contests, motor vehicle exhibitions of speed, or reckless driving for spectators.

The courts will be required to consider a defendant's medical, personal, or family hardship that requires a person to have a driver's license before determining whether to suspend a person's driver's license.  

Equestrian Safety Gear (AB 974, L. Rivas):  Requires a person under the age of 18 to wear a properly fitted and fastened helmet when riding an equestrian animal, such as a horse, mule, or donkey on a paved highway.  This bill also requires all riders or their equines to wear reflective gear or a lamp when riding after sundown.  

A person riding an equestrian animal in a parade or festival, or crossing a paved highway from an unpaved highway, is exempt from all helmet, lighting, or reflective gear requirements.

Tribal Emergency Vehicles (AB 798, Ramos):  This bill provides that any vehicle owned or operated by a federally recognized Indian tribe is considered an authorized emergency vehicle as defined by Section 165 CVC when responding to an emergency, fire, ambulance, or lifesaving calls.
Class C Drivers Allowed to Tow Trailer (Senate Bill 287, Grove): Effective January 1, 2027, drivers with a class C driver's license may operate a vehicle towing a trailer between 10,001 pounds and 15,000 pounds gross vehicle weight rating, or gross vehicle weight with a fifth-wheel and kingpin or bed mounted gooseneck connection, provided that the trailer is used exclusively for recreational purposes for the transportation of property, living space, or both.

The driver will be required to pass a specialized written examination demonstrating the knowledge of the CVC and other safety aspects relating to the towing of recreational vehicles on the highway and possess an endorsement on their class C driver's license.

Currently, this exemption is in place for drivers towing a fifth-wheel travel trailer provided the driver passes a specialized written exam and obtains a recreational trailer endorsement.


As a reminder, the following law took effect on July 1, 2021:

License Points for Distracted Driving (AB 47, Daly; 2019): Using a handheld cell phone while driving is currently punishable by a fine. As of July 1, 2021, violating the hands-free law for a second time within 36 months of a prior conviction for the same offense will result in a point being added to a driver's record. This applies to the violations of talking or texting while driving (except for hands-free use) and to any use of these devices while driving by a person under 18 years of age.

The mission of the CHP is to provide the highest level of Safety, Service, and Security.