Pledge supporting an Israeli queer film festival a show of solidarity that shouldn't be needed
Supporters of TLVFest boycott denounced 'pinkwashing'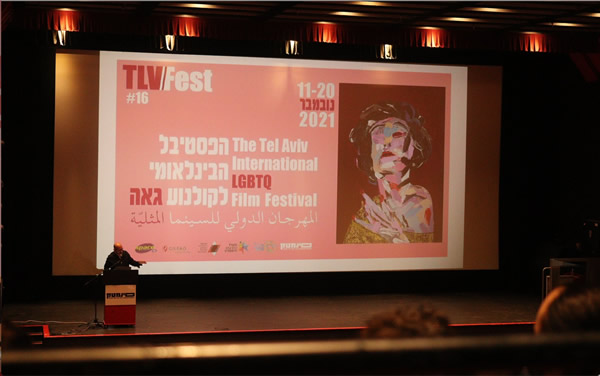 Last year, when I discovered that over 130 filmmakers and artists signed a pledge to boycott Tel Aviv's TLVFest, a locally sponsored queer film festival, in solidarity with LGBTQ+ Palestinians, my heart broke.
The signatories denounced "pinkwashing," a term frequently deployed by supporters of the Boycott, Divestment and Sanctions (BDS) movement which falsely accuses Israel of pointing to our respect for LGBTQ+ rights as a way to distract from the government's denial of rights to Palestinians.
The news didn't just hurt because I'm from Tel Aviv, or because I am a gay man. It hurt because rather than lift up queer Israelis or Palestinians, it actually tore us down.
So I was relieved last week to see more than 200 members of the entertainment industry—including notable names like Mila Kunis, Neil Patrick Harris and Dame Helen Mirren—sign a letter rejecting the cultural boycott of TLVFest. The letter expressed solidarity with "all the participating filmmakers against the divisive rhetoric espoused by boycott activists who seek to misinform, bully and intimidate artists."
While I commend these brave individuals for taking this stand, the controversy begs the question: How is it that, in 2021, a group of actors, musicians and film executives even needs to vocalize support for artistic freedom while denouncing those who call to boycott LGBTQ+ filmmakers? Such a letter would never have been necessary in defense of a queer film festival in any other country.
While this boycott claims to serve the interest of oppressed minorities, the logic of the pinkwashing accusation effectively delegitimizes any advancements made in Israeli LGBTQ+ rights, weaponizing victories for our community against us. And there are many victories to cite.
In 2019, for example, Israel's Supreme Court ruled against discriminatory surrogacy laws targeting gay men. Days before that, Israel's Justice Ministry approved new rules allowing trans Israelis to change their gender on their IDs without undergoing surgery. And of course, gay Israelis including myself have been serving openly in the military since 1993.
Israel is not perfect, but its flaws are not good enough reasons to wholly reject its achievements. When police brutality occurs in the United States, that doesn't mean we refuse to attend celebrations of LGBTQ+ Americans. Whether in America or Israel, a country's most marginalized individuals should not be forced to pay a price for the misdeeds of their governments.
By declining to take part in TLVFest, those crusading against alleged pinkwashing also erase the important work done by queer Israelis who, like LGBTQ+ people around the world, are often at odds with our own country's government. We too are dissenting voices in Israel, speaking out against the very policies that these boycotting filmmakers detest and working to reverse the status quo in the Palestinian territories. For example, while serving as a humanitarian officer in the Israeli Defense Forces, I helped at-risk queer Palestinians seek asylum under the Israeli Ministry of Interior.
Perhaps more disturbing than invalidating Israel's LGBTQ+ progress and diminishing queer Israeli voices is how the activists behind this boycott appear, like most in the BDS movement, to be singularly focused on Israel. Meanwhile, the deplorable treatment of LGBTQ+ Palestinians by their own government gets little to no attention.
In 2019, Palestinian Security Forces spokesperson, Col. Louai Irzeiqat, described LGBTQ+ activism as "a blow to, and violation of, the ideals and values of Palestinian society." This followed the Palestinian Authority's decision to ban a Palestinian gay and transgender rights group from holding events in the West Bank, threatening to arrest any participants. It's not surprising then that 95 percent of Palestinians believe that homosexuality is "unacceptable."
The failure to recognize, or at least hold equally accountable, the Palestinian regime for its crimes against LGBTQ+ Palestinians demonstrates a stark double standard that singles out Israel while emboldening the discrimination of Palestinian oppressors. So, to those who claim to truly want to help Palestinians—particularly queer ones—I encourage you to lift up LGBTQ+ Israelis and Palestinians, not boycott us.
Two hundred celebrities seem to understand that this is a much more effective way to fight for LGBTQ+ rights. It'd be nice if the rest of the activist community could do the same.
Hen Mazzig, an Israeli Mizrahi Jewish writer and LGBTQ+ advocate, is editor-at-large of the J'accuse Coalition for Justice and a Senior Fellow at the Tel Aviv Instituteand. Follow him: @HenMazzig
McGill Uni gives transphobe platform despite its "queer allyship"
"I hope those considering themselves trans allies feel embarrassed- transphobic faculty feel ashamed, & the university feel disgraced"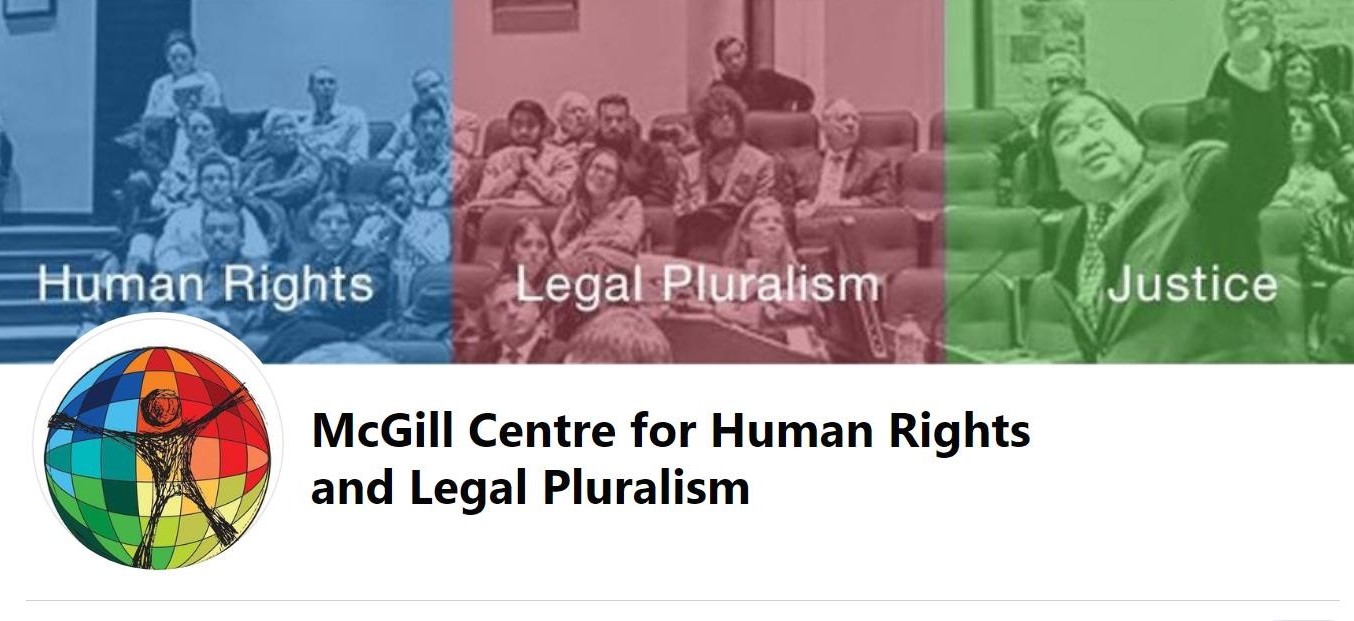 By Eric Tannehill | MONTREAL, Quebec, Canada – Hi! I'm Eric Tannehill. The last time I contributed to the LA Blade about Trans students related issues was in 2020. I was in my senior year of high school and wrote about the importance of trans inclusivity in youth sports as a wave of anti-trans laws targeting kids were being passed around the country.
It was a hard decision to leave the U.S., but as I saw my rights so continually threatened, I chose to apply to exclusively Canadian universities knowing I would have to leave all my friends, family and support system back in Virginia because I would still be safer in a country I had never lived in before.
McGill University was my reach school. It is one of the most prestigious academic institutions in Canada and is typically ranked as one of the top 50 universities in the world. Obviously, I was overjoyed when I got my acceptance letter. But, my first thought when I was accepted was not about McGill's reputation but was remembering a moment from my campus tour. The guide proudly pointed out the building which housed the office of the Queer Student Union and spoke about the university dedicating funds to its queer community. When I got my acceptance letter, I let out a sigh of relief: I would be somewhere safe where my rights as a queer person would be embedded within the institution itself.
Yesterday, I skipped class to protest McGill giving a platform to Robert Wintemute, a member of a transphobic hate group The LGB Alliance. Here are pictures of the protest fliers:
What happened?
McGill's Faculty of Law's Centre for Human Rights and Legal Pluralism (CHRLP) announced they would be hosting an event titled "The Sex vs. Gender (Identity) Debate In the United Kingdom and the Divorce of LGB from T," hosted by Robert Winemute, who is a board member of the LGB Alliance, which has been designated a hate group in Ireland. The backlash was immediate; individuals and organizations started signing an open letter and sending emails demanding the CHRLP cancel the event.
Eventually the Faculty of Law responded:
The images come from a since deleted CHRLP web page. CHRLP's online listing of events and how it decided to address the controversy was removed once the Montreal Gazette covered the protest. CHRLP did not respond to a request for comment.
So, knowing full well that they were hosting an event which would promote hate speech and anti-trans legislation and encourage the same sorts of stochastic anti-trans violence seen today in the United States, the CHRLP decided to hold the event…
The halls were so crowded with protesters it was hard to move. I would say most protesters were in some way directly affiliated with McGill as students, staff, or alumni but there were also protestors from CÉGEP (Quebec's publicly funded college program) and Concordia (McGill's rival school for almost half a century).
We chanted, stomped, yelled, waved signs, and managed to gain entry into the room where the event was being held. The event had to be prematurely canceled. We won and as of writing this article impatiently await McGill's apology and preferably the resignation or firing of those who decided this was a good idea, namely: Frédéric Mégret and Nandini Ramanujam. Wintemute had his own Anita Bryant, as he was pelted with flour.
A trans man I spoke with at the protest (who wished to remain anonymous) stated: "They will try to blame trans women to paint them as intimidating but let it be known, trans men, non-binary people, and AFAB people were all here." He turned to the door where the event was being held and then yelled "and we all fucking hate you."
I asked McGill law student Jordan Prentice for their thoughts. They said it was "heartening to see the turn out and solidarity" and how it showed "TERFs are not a silent majority but an extremely loud minority." The event represented "an attempt to shift the political window of acceptability further right" which has been used in the past "to justify genocide". Jordan also spoke on camera with the Montreal Gazette.
Jacob (he/him), a member and organizer for McGill's Trans Patient Union (TPU), stated "This is not an honest or good debate. It is hate speech vs. unknowledgeable staff". No matter what the CHRLP claimed "paying and platforming a speaker legitimizes their views." Whilst using a megaphone to address the event organizers "Today you have made a mockery of debate". TPU's stance on the speech and an open letter to the CHRLP demanding an apology were reiterated during the protests..
After the protest, I continued going to classes, but it was hard to concentrate. That night I met with a friend. We're both international students and we commiserated about the betrayal we felt. We both came from countries and high schools which made us feel unseen or unsafe in our queer identities. We chose McGill because we thought it would be better. They asked me, point blank, "Was I naive? I just thought things would be better here." I didn't know how to answer. I still don't really.
Unsurprisingly, I'm angry. I'm furious. My voice was hoarse for most of the day after yelling in the protest. What does surprise me is the deep disappointment I feel. For the most part, my experience as a queer person at McGill has been positive. I've planned, attended, performed at, and even brought cookies for events focused on creating an inclusive environment for McGill's queer students. I feel violated, like I've been lied to like this was some long con lulling me into a false sense of safety. I don't know if I'll ever be able to feel the same as a trans person at McGill. They have sown a mistrust where I will always doubt their claims of inclusivity as performative. Jacob said it best: "McGill's branding of inclusivity is all bark and no bite".
McGill staff clearly seem to have difficulty understanding the demands of their trans students so I will try to keep my language as simple as possible. Giving someone associated with a transphobic hate group money to speak in an official capacity is transphobic. These hate groups believe that the ideal number of trans people is zero, the same way Nazis believe the ideal number of Jews should be minimized. Holding an event whose title contains transphobic dog whistles tolerates transphobia and hatred. Ignoring trans people telling you something is transphobic and harmful is transphobic and demeaning.
Those who would orchestrate such events are either transphobic and should not be allowed in an 'inclusive' institution or lack the critical thinking skills and basic understanding of the modern political landscape to be competent professors, much less in charge of a department dedicated to human rights. If you're platforming people with the same views on trans people as literal, self-avowed Nazis, you fail to grasp the actual dynamics of the situation, and lose any claim to be a proponent of human rights.
I hope those working for McGill who consider themselves trans allies feel embarrassed, the transphobic members of faculty feel ashamed, and the entire university feel disgraced.
********************************************************************************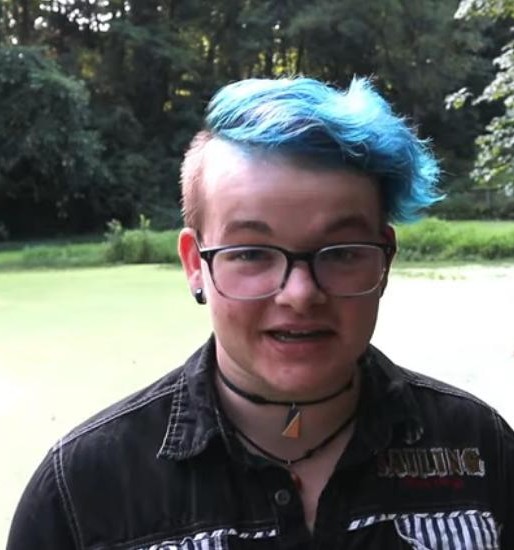 Eric Tannehill is a student & trans activist living in Montreal, Quebec, Canada