Iceland, Norway, and the Netherlands- highest levels of LGBTI acceptance
"Understanding acceptance and rejection of LGBTI people lies at the heart of understanding violence, discrimination…"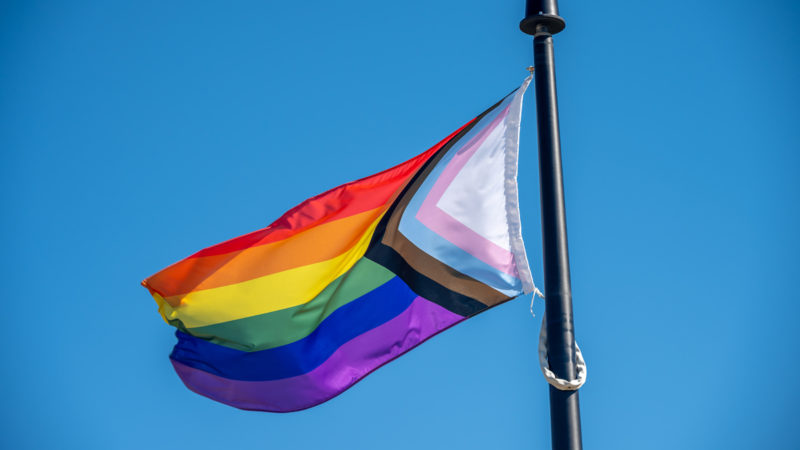 LOS ANGELES – New research from the Williams Institute at UCLA School of Law finds that the average levels of acceptance for LGBTI people and their rights have increased globally since 1980. Iceland, Norway, the Netherlands, Sweden, and Canada are the top five most accepting countries, and all have significantly increased their levels of acceptance since 2010.

Using advanced statistical methods and computer modeling, researchers analyzed survey data from 175 countries and geographic locations to produce the Global Acceptance Index (GAI), a measure of the relative level of social acceptance of LGBTI people and rights in each country. Of the countries studied, 56 (32%) have experienced an increase in acceptance since 1980, 62 countries (35%) experienced no change, and 57 (33%) showed a decrease in acceptance.

This report expands the Williams Institute's 2019 study, Social Acceptance of LGBT People in 174 Countries, to include information about attitudes towards transgender and intersex people.

"Understanding acceptance and rejection of LGBTI people lies at the heart of understanding violence, discrimination, and the many negative consequences that result from exclusion and unfair treatment," said study author Andrew R. Flores, Visiting Scholar at the Williams Institute. "Stigma can affect how individuals view LGBTI people and influence how people view the laws and policies that impact them."

ADDITIONAL FINDINGS
Australia and Oceania, North and South America, and Western Europe have had positive changes in their GAI scores since 1990.
Countries have not experienced a uniform change in acceptance of LGBTI people and rights over time. For example,

Brazil, Canada, Great Britain, and the U.S. have all increased their acceptance of LGBTI people and rights. However, Brazil and the U.S. have experienced a steady increase in acceptance, while Canada and Great Britain appear to have had a faster rate of change.
In 2020, China, Iran, and Russia remain less accepting than many other countries. Acceptance in these countries is lower in 2020 than in 1990.
Japan and India improved in average LGBTI acceptance until the mid-2000s. Since then, there has been a slight decline and leveling in LGBTI acceptance.
This document was produced as part of the Multi-Donor LGBTI Global Human Rights Initiative (GHRI), a five-year partnership between the United States Agency for International Development (USAID), the Swedish International Development Cooperation Agency (Sida), Global Affairs Canada, the Astraea Lesbian Foundation for Justice, Equality Without Borders, the Williams Institute, and Franklin & Marshall College.

Read the report.
The right's crusade against corporate Pride Month campaigns
While acknowledging they "can't boycott every woke company or even most of them," right-wing figures created a playbook for future boycotts

 By Jack Winstanley & Charis Hoard WASHINGTON – As major consumer brands continue to partner with members of the LGBTQ+ community, release Pride Month products, and carry out Pride campaigns, right-wing figures are responding with an escalating anti-LGBTQ+ crusade that aims to make inclusive branding a "market death wish."
Currently, right-wing figures are celebrating Target's decision to remove some of its Pride Month merchandise after a month-long campaign saw anti-LGBTQ activists harass and threaten store employees, with some figures even endorsing violence and acts of vandalism against the retailer. On May 25, disgraced CPAC Chair Matt Schlapp sent a letter to Target's CEO & Board of Directors calling for an end to their partnership with a designer of the Pride collection who Schlapp claims is a "self-declared 'satanist'" and "openly flaunts his anti-Christian agenda."
Calling for boycotts is not a new tactic for right-wing activists. Former President Donald Trump and his allies attempted to organize a boycott against Major League Baseball after the 2021 All-Star Game was removed from Atlanta in protest of the state's restrictive voting laws. Right-wing figures also attempted to start a boycott of the country band The Dixie Chicks (now known as The Chicks) in 2003 over their public opposition to the Iraq War.The right-wing attacks against Bud Light for their collaboration with trans influencer Dylan Mulvaney has ignited current frenzies to boycott companies seeking to be more inclusive.
While acknowledging that they "can't boycott every woke company or even most of them," right-wing figures have created a playbook for future boycotts that aims to make Pride messaging "culturally toxic" and make all companies fearful of eliciting similar responses to inclusive campaigns. Some figures have been encouraging their followers to pick their targets, and have only been increasing calls for boycotts and violence as Pride Month approaches. Some have even attempted to cash-in on the outrage, peddling products mocking companies that have expressed their support for the LGBTQ+ community.
Below is a timeline of the right's biggest pressure campaigns from the last year:
Key Events
State Farm (May 2022): In May 2022, a right-wing consumer advocacy group released emails showing State Farm's participation with a non-profit organization that provides trans-inclusive books to schools in Florida. 
The violently anti-trans social media outlet Libs of TikTok amplified the campaign against State Farm, and the conservative outlet The Washington Examiner accused State Farm of "encouraging its agents in Florida to donate books promoting transgenderism to 5-year-olds."Following the backlash, a spokesperson from State Farm confirmed to the Washington Post that the company had ended its partnership and would explore new ways to pursue diversity and inclusion.
M&M's (2022 – January 2023): In early 2023, M&M came under fire from right-wing media for making changes to their "spokescandies" with the intent to make the mascots more inclusive.
Former Fox host Tucker Carlson took to his show to criticize the changes made to the mascots, and other Fox hosts followed suit, calling the changes made "virtue signaling gone wrong." Carlson famously had an on-air meltdown over the changes to the mascots, slamming them for being "less sexy," and America First Policy Institute ambassador Nick Adams berated the changes as a "nuclear strike in the war on men."
In late January 2023, M&M announced that their mascots will be taking an "indefinite pause" and replaced by actor Maya Rudolph. The "indefinite pause" ended in February 2023, when the mascots were brought back after Rudolph's appearance in M&M's Super Bowl ad. 
LEGO (February – April 2023): The LEGO Group announced that it would create minifigures representing people with disabilities, different skin tones, and other diverse characteristics, including pivoting some existing product lines to feature characters with LGBTQ identities and mental health conditions.
Fox News and other right-wing outlets quickly criticized the toymaker for "going woke." In April, a TikTok showing a man harassing a Lego Store employee for wearing a Pride flag pin went viral, with right-wing social media users sharing it widely.
Hershey's (March 2023 – ongoing): To celebrate International Women's Day in Canada, Hershey's released an ad campaign including a trans woman. Right-wing social media users called for a boycott of Hershey, claiming that the company is "erasing women." 
In response, Daily Wire co-founder Jeremy Boreing launched his own chocolate company featuring branding that mocked Hershey's attempts to incorporate pronouns into its packaging. Boreing's chocolate brand was criticized for its ineffective packaging and inflated pricing.
Bud Light (April 2023 – ongoing): Transgender influencer Dylan Mulvaney shared a sponsored post with Bud Light, resulting in an intense boycott campaign against Bud Light and other Anheuser-Busch products.
Some right-wing figures, including singer Kid Rock, posted videos of themselves destroying cans of Bud Light in protest. Right-wing media fixated on the outrage, with figures using the ad campaign as an excuse to launch bigoted attacks against Mulvaney and Bud Light for partnering with her.
Some even took the chance to peddle their own products as alternatives to Bud Light. Anheuser-Busch responded to the backlash by claiming that the company "never intended to be part of a discussion that divides people," and dismissing two high-level marketing directors.
Nike (April 2023 – ongoing): Mulvaney also unveiled a partnership with Nike, with Mulvaney posting a video on Instagram advertising the brand's leggings and sports bras. Right-wing commentators and social media figures, including former Olympic athletes Sharron Davies and Caitlyn Jenner, condemned the partnership. Soon after, a "burn bra challenge" started on TikTok in protest. 
Nike responded to the hate directed at Mulvaney through an Instagram comment, which read in part: "Be kind. Be inclusive. Encourage each other."
Jack Daniel's (April 2023 – ongoing): In early April, right-wing social media users dug up two-year-old Pride Month advertisements for Jack Daniel's whiskey that featured contestants from RuPaul's Drag Race, claiming that the distiller had "gone woke."
Soon after, a video went viral of a man setting alite hundreds of dollars worth of Jack Daniel's whiskey and merchandise in a belated protest of the 2021 ad campaign. A spokesperson stated to PinkNews that "Jack Daniel's is made with everyone in mind, including the LGBTQ+ community."
Sports Illustrated (May 2023 – ongoing): Sports Illustrated unveiled that transgender singer Kim Petras would be on one of the four covers of this year's Swimsuit Edition, sparking backlash from right-wing commentators.
Right-wing backlash divulged into transphobic attacks, even going so far as to say that Petras, who received permission for gender confirmation surgery at age 16, is aiding in the promotion of "the trans agenda" and "the idea that, yes, children can consent to being permanently mutilated and, yes, sterilized."
Los Angeles Dodgers (May 2023 – ongoing): The Los Angeles Dodgers announced that the team would be removing the Sisters of Perpetual Indulgence after the club received backlash from right-wing figures for including the group in its annual Pride Night celebration.
The Sisters have been active in raising money for HIV/AIDS awareness and treatment in Southern California since the 1970s and have made religious-themed drag outfits a hallmark of their charity organization.
Right-wing figures had labeled the Sisters of Perpetual Indulgence a "hate group" over their use of Christian imagery and criticized the Dodgers for inviting them, claiming the Pride Night event was hostile to Christians.
Later, the Dodgers rescinded their previous statement and reinvited the Sisters of Perpetual Indulgence to the Pride Night celebration. Right-wing responses to the Sisters' reinstatement have been rife with calls to violence; BlazeTV host Steve Deace called for a "fatwa" against the team "that would draw blood," and Infowars host Owen Shroyer encouraged his audience to join "conservatives" at Pride Night, sardonically questioning, "I wonder how that's going to go."
Adidas (May 2023 – ongoing): Sportswear brand Adidas released its Pride Month campaign featuring a male-presenting model wearing the brand's "Pride Swimsuit," and immediately faced transphobic attacks from right-wing media.
The backlash from conservative figures included insulting the model for having a noticeable genital bulge and claiming that the campaign "erases women" by not labeling the campaign as unisex.
Target (May 2023 – ongoing): As Target's annual Pride Month merchandise line gradually hit stores in the first half of May, right-wing social media users began posting calls for boycotts over the product line.
Prominent right-wing commentators attacked the retailer, claiming that anyone shopping at Target was a pervert, endorsing vandalism against Pride displays, or stating that Target was "perverting our children and grooming them." Target announced that it would remove part of its Pride collection from stores following harassment and threats against employees and instances of vandalism against in-store pride displays.
Walmart (May 2023 – ongoing): Walmart is reportedly being targeted by a number of right-wing social media users over its Pride collection after their apparent success against Target.
The North Face (May 2023 – ongoing): In May 2023, The North Face announced its second Summer of Pride campaign coinciding with the release of its Pride collection, with advertisements featuring drag queen Pattie Gonia. In response, right-wing media began their typical attacks, saying that The North Face had the goal of "making fun of women" by featuring a drag queen in its campaign, and claiming that the company has "gone trans."
From the March 25, 2023, edition of The Daily Wire's The Micheal Knowles Show:
***************************************************************************************
The preceding article was previously published by Media Matters For America and is republished with permission.