Florida school board member files criminal complaint over LGBTQ book
"My concern is for the children of Flagler County. This book needs to be investigated as a crime in our media center"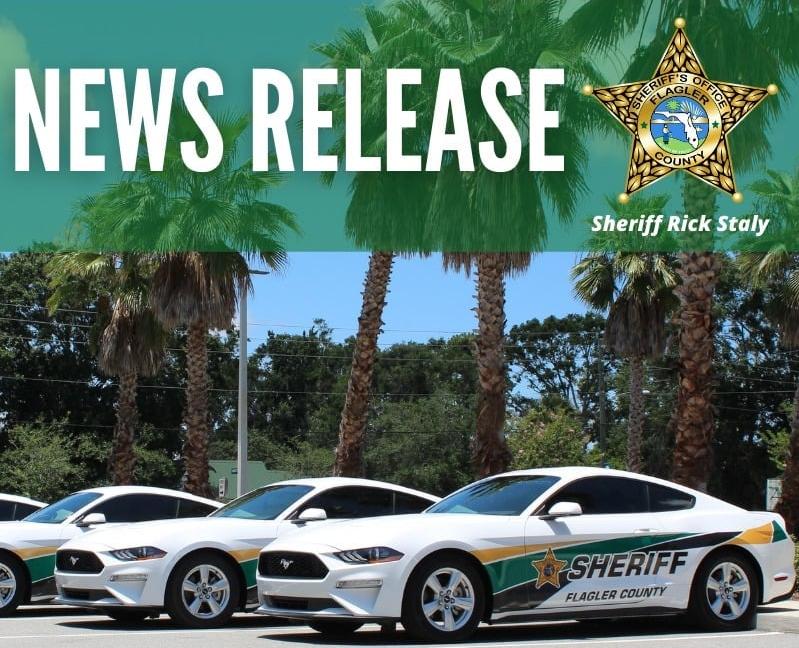 BUNNELL, Fl. – A Flagler County, Florida, school board member is seeking criminal charges against school officials for allowing copies of the LGBTQ+ themed book "All Boys Aren't Blue" to remain in two of the county high school's libraries.
Board member Jill Woolbright filed a report with the Flagler County Sheriff's Office claiming that book violates state obscenity laws. She is also demanding that three other books be pulled from the district schools libraries, "The Hate You Give," "Speak" and "Stamped: Racism, Antiracism and You." Three of the four are written by Black authors.
"My concern is for the children of Flagler County. This book needs to be investigated as a crime in our media center. This is pretty heavy stuff, violating our own policies. That's why I felt the need to file the report, so I know it will be investigated," Flagler County School Board member Jill Woolbright said to local media.
"All Boys Aren't Blue" was authored by George M. Johnson, a journalist and LGBTQ activist, and was published in April 2020. The books is a series of personal essays about growing up Black and gay by Johnson.
In her criminal complaint, Woolbright alleges Johnson's book had "detailed descriptions" of masturbation, oral sex and sodomy, which she claims violates violates state obscenity laws regarding materials accessible to minors.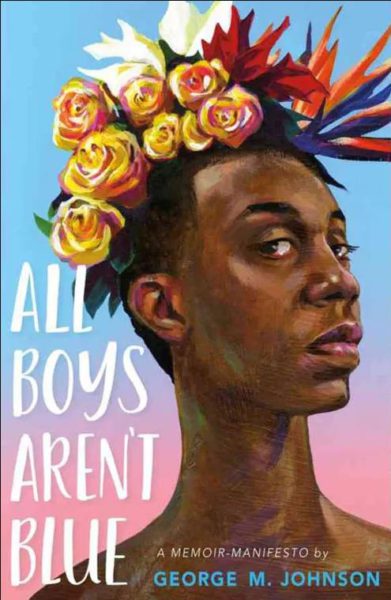 Flagler County School Board attorney Kristy Gavin told a local media outlet that never in the Flagler County school district's history has a book been challenged or banned. Gavin also indicated that Woolbright–who is running for re-election in 2022–is possibly representing only herself or a handful of constituents, if that. No parents have filed a book challenge at either high school or the middle schools.
According to the school board attorney, Woolbright is using three separate statutes as justification to force school staff to remove "All Boys Aren't Blue." Woolbright is claiming that the school board is directly responsible for oversight and supervision of materials furnished students by the school's media center/libraries.
The first is Florida Statute Chapter 1006: Support For Learning. The statute states, "Each district school board is responsible for the content of all instructional materials and any other materials used in a classroom, made available in a school library, or included on a reading list."
The next two are listed in Florida criminal codes for obscenity, one which in part reads: "A person may not knowingly sell, rent, loan, give away, distribute, transmit, or show any obscene material to a minor."
Flagler Live reported that this past Wednesday, Bobby Bossardet, the assistant superintendent of schools ordered the four titles pulled from circulation, asked–and received–the names of students who currently had any of the books checked out, and took a copy of each of the books to the district office for review.
"What triggered Mr. Bossardet going to the school was when we found out about the police report being filed," Gavin told Flagler Live adding that she has the name of the students who currently have checked out the books under challenge.
"Those names are with me in my office, I haven't even looked at that list, I don't even care who the students are," Gavin said. The names were gathered only in case the committee rules that a book is to be banned. If that happens, and some of the books have been checked out, then those students or their parents would be contacted to return the book. 
As of today, All Boys Aren't Blue has been removed from several Libraries in 8 different states. Send good energy as I now go on the offensive 🙏🏾💗🙏🏾💗

Pennsylvania, Florida, Iowa, Arkansas, Missouri, Kansas, Virginia, & Texas. pic.twitter.com/uWw8jiSgMm

— George M Johnson (@IamGMJohnson) November 5, 2021
"The Hate You Give," the 2017 Angie Thomas novel about a white police officer shooting an unarmed Black teen. The book debuted atop the New York Times Bestseller list, stayed there 50 weeks, was adapted as a movie the following year, and won over a dozen awards, including the Coretta Scott King Book Award and the National Book Award for young adults. Thomas is Black.
"All Boys Aren't Blue," a 2020 memoir by journalist and activist George M. Johnson about coming of age, family, bullies, gender identity, sexuality and race. The book is on the American Library Association's Rainbow List, an annual list of ""books with significant gay, lesbian, bisexual, or transgender content, and which are aimed at youth, birth through age 18." The title was also a Publishers Weekly pick for anti-racism. Johnson is Black.
"Speak" is a 1999 novel by Laurie Halse Anderson. Based on the author's experience, it is about the rape of a high school freshman girl and its traumatic effects, which, among other things, cause her to be unable to speak. The book, routinely taught in Flagler County schools, was a 1999 National Book Award finalist, has won numerous awards, and has been among the books most often banned or challenged in American libraries since its publication. Anderson is white.
"Stamped: Racism, Antiracism and You" is a 2019 book novelist Jason Reynolds wrote in collaboration with Ibrahim X. Kendi, the writer and historian and founding director of the Boston University Center for Antiracist Research. Kendi had written "Stamped from the Beginning: The Definitive History of Racist Ideas in America" in 2016, when it won the National Book Award for non-fiction. The Reynolds-Keni book is a "remix" for children and is intended to start conversations about race. Reynolds and Kendi are Black.
'Beloved' 24 year-old Trans hairdresser murdered in Jacksonville, Florida
Her death marks at least the second violent death of a transgender or gender non-conforming person this year, less than a week into 2022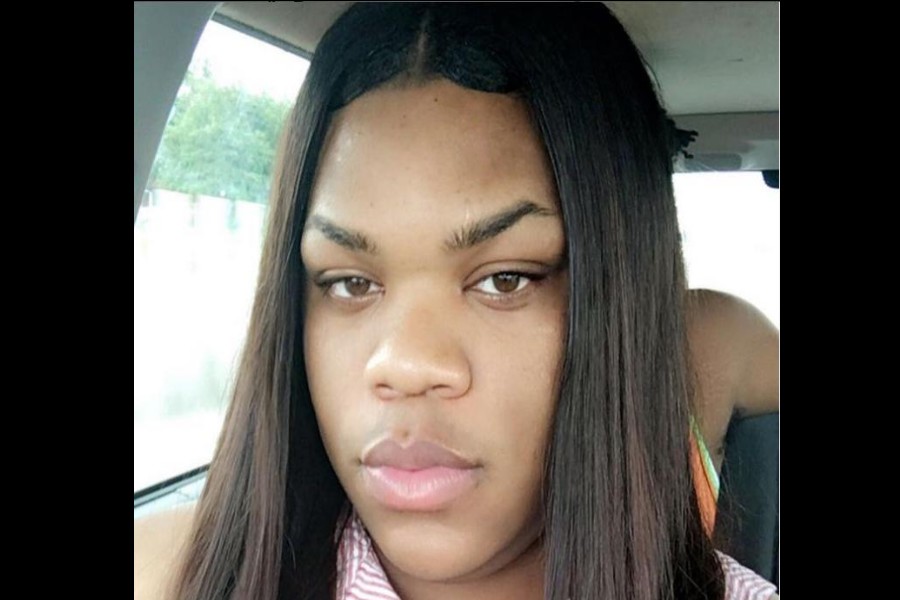 JACKSONVILLE – Police are actively investigating the shooting death of 24-year-old Duval Princess found unresponsive in a car at the Highland Square shopping center on Dunn Avenue in Jacksonville earlier this month.
Identified by police and family members in local media reports by her pre-transitioning name and gender, she was a well-known hairstylist specializing in wigs and weaves who was active in the LGBTQ+ community. According to friends who knew her, Princess was in the early stages of transitioning and identified as transgender.
An aunt, Raschel Campbell, told Jacksonville's CBS affiliate WJAX-TV News; "There's nobody who did not know Duval Princess."
WJAX reported: "Security video given to Action News Jax from a nearby business shows someone waiting at the corner of a business that morning. The car we are told Robinson is in pulls up, the person goes to the driver side window first, then walks to the passenger side door.
They appear to have a conversation and then again, the person goes back to the driver side. Shortly after, it appears as if the person hops into the passenger seat. Roughly 10 minutes go by and then there's a flash, which we opted not to show. Moments later the person is seen running away."
Family members told the station that according to messages, she was meeting up with someone known to her.
"I have never known a pain like this and we just want answers," Campbell said. "This was a senseless act of violence, it was a hate crime."
Police are asking anyone with further information is asked to contact investigators or call Crime Stoppers at 1-866-845-TIPS.
On social media, friends, family and clients of Princess are sharing fond memories of their times with her, noting that she was beloved, with one client sharing that she was "so sweet and genuine." Another said there was "never a dull moment when we linked."
The Human Rights Campaign noted:
"Her death marks at least the second violent death of a transgender or gender non-conforming person this year, less than a week into 2022. We say "at least " because too often these deaths go unreported — or misreported, as is the case of Princess. She was repeatedly misgendered and deadnamed in several media reports."
Prominent Florida LGBTQ+ activist's body found in landfill dump
Diaz-Johnston was the brother of former Miami mayor and Florida Democratic Party Chair Manny Diaz & he led the fight for marriage equality
TALLAHASSEE, FL — Police in Florida's capital city confirmed that the body of Jorge Diaz-Johnston, 54, who had been reported missing was found in a Jackson County landfill Saturday morning.
Diaz-Johnston was last seen alive Jan. 3 in Tallahassee, more than an hour from where his body was found, according to a missing person notice released by police. Detectives are investigating his death as a homicide, a police spokesperson said.
Diaz-Johnston, was the brother of former Miami mayor and Florida Democratic Party Chair Manny Diaz. As an LGBTQ advocate he led the fight for marriage equality, he and his husband were plaintiffs in an historic 2014 lawsuit that led to the legalization of same-sex marriage in Miami-Dade County.
. I am also so very grateful to the Tallahassee Police Department- with the support of Mayor Daley and City Manager Reed- who have worked tirelessly to locate and investigate the circumstances surrounding my brother's disappearance.

— Manny Diaz (@Manny_A_Diaz) January 13, 2022
ABC News reported at the time that a South Florida circuit court judge sided with Diaz-Johnston and five couples suing the Miami-Dade County Clerk's Office for refusing to issue marriage licenses to same-sex couples. Florida dropped its ban on same-sex marriage in 2015.
His husband wrote in a poignant Facebook post; "There are just no words for the loss of my beloved husband Jorge Isaias Diaz-Johnston. I can't stop crying as I try and write this. But he meant so much to all of you as he did to me. So I am fighting through the tears to share with you our loss of him."
"We are heartbroken to learn of the death of Jorge. He and his husband Don were two of the brave plaintiffs who took on Florida's anti-gay marriage ban and helped win marriage equality for all Floridians," Equality Florida said adding, "Our deepest condolences to Don and Jorge's extended family."
Detectives urge anyone who may have information to call 850-891-4200, or make an anonymous tip to Big Bend Crime Stoppers at 850-574-TIPS.
We are heartbroken to learn of the death of Jorge. He and his husband Don were two of the brave plaintiffs who took on Florida's anti-gay marriage ban and helped win marriage equality for all Floridians. Our deepest condolences to Don and Jorge's extended family. https://t.co/3keH43xpD9

— Equality Florida (@equalityfl) January 13, 2022
Florida bill could close hate crime loophole
The law lets prosecutors pursue hate crime charges when a crime involves defacing properties owned by local governments or organizations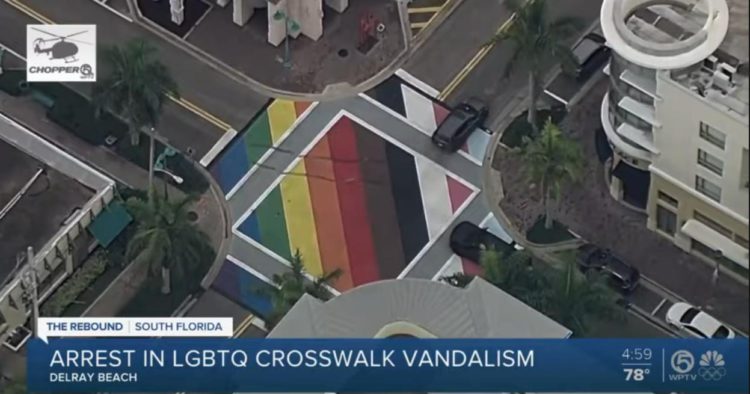 TALLAHASSEE – Two Florida lawmakers are working to close a loophole in the state's hate crime law that allowed a man who vandalized gay Pride display in Delray Beach, Florida, to avoid such charges over the summer. 
State Sen. Tina Polsky (D) and State Rep. Emily Slosberg (D) sponsored bills, H.B. 883 in the House and S.B. 1208 in the Senate, earlier this month that would let prosecutors pursue hate crime charges when such a crime involves defacing properties owned by local governments or organizations.
Over the summer, 20-year-old Alexander Jerich was accused of using his vehicle to leave tire marks across a gay Pride mural in Delray Beach. Jerich – who was participating in a parade celebrating former President Donald Trump's birthday, according to court documents – turned himself in after the incident was caught in a viral video.
Jerich was charged with criminal mischief over $1,000 and reckless driving, but not a hate crime. He is currently awaiting trial and could face up to six years in prison if convicted – he would have faced a possibility of 20 with hate crime enhancements.
In a press release voicing support for the bill, Florida State Attorney Dave Aronberg referenced the case, which "did not meet the existing standard for hate crime penalties because the city itself was the victim – not an individual."
Under the proposals, "local governments for the first time can be considered victims of crimes of prejudice," according to Aronberg.
"This important bill will close a glaring loophole in state law that allows defendants to avoid hate crime charges even though their actions were motived by prejudice," Aronberg said. "This bill gives prosecutors the tools needed to hold fully accountable those who harm our community with hateful conduct."
Malik Leigh, an attorney and former law teacher, told the Sun Sentinel that even if the bill passes the Republican-controlled legislature and is signed by GOP Gov. Ron DeSantis, it's unclear if the bill would stand up to a legal challenge.
"You'd have to ask him his mindset and charge based on that, and so that would make it subjective," he said. "In many cases, you can charge a crime like murder if someone commits a murder, but you can't always guess their mindset."
Polsky said she was "proud" to sponsor the bill in a tweet.
"Hate has no place anywhere," she said.

Proud to sponsor this bill to expand hate crimes to those who damage govt property. Hate has no place anywhere. @EmilySlosberg @aronberg https://t.co/bIjFbWL47d

— State Senator Tina Polsky (@TinaPolsky) December 21, 2021